Becoming a digital nomad: jobs, perks, and pitfalls
Find out what exactly a digital nomad is, what types of remote jobs are available, and the pros and cons of the digital nomad lifestyle.
10min
About six months ago, I made the decision to quit my job, sell most of my belongings, and travel full-time, thus beginning my journey as a "digital nomad."
At the time, my plan was not well received by friends and family, and it was largely assumed that I was suffering from some sort of life crisis.
In reality, I was just suffering from a suffocating sense of boredom with my day-to-day routine and a desire for more. My meager vacation time was no longer enough to satiate my need to get away. I longed to visit new places, meet new people, learn about new cultures, try new foods, and embrace all the adventures that come with the lifestyle of a traveler.
These six months living as a digital nomad have taught me a lot and have been super rewarding. I'd like to share some of these insights with you so that you can make the best decision about whether the lifestyle will suit you and, if so, how to become a digital nomad. Let's get started!
What exactly is a digital nomad?
The term "digital nomad" is fairly new, and undoubtedly you will find many different definitions. So what does digital nomad mean?
At its most basic, a digital nomad is someone who travels frequently, with no set home base, and works remotely to support their lifestyle. Let's break it down.
The digital aspect of the term comes from the fact that the person is able to perform their job remotely, via the Internet. There are a whole slew of jobs that fit this requirement, from freelance photographer to graphic designer to virtual assistant to freelance writer, but the job itself is not so important as the fact that there is no office that the digital nomad is expected to show up to on a daily basis, giving them the freedom to work from anywhere with a WiFi connection.
You know the saying, "Home is where the WiFi is"? This is a digital nomad's reality, as they will often find themselves working from coffee shops, libraries, or hotel lobbies.
A nomad is a person who travels frequently, with no set home base, and that explains the other half of the term "digital nomad."
Many digital nomads will spend only a few weeks in each place before heading out to the next destination, constantly on the move. This makes the lifestyle a good option for those who love to travel.
The length of time is not as important, but typically to be considered a digital nomad, the individual will not spend more than six months in any one place.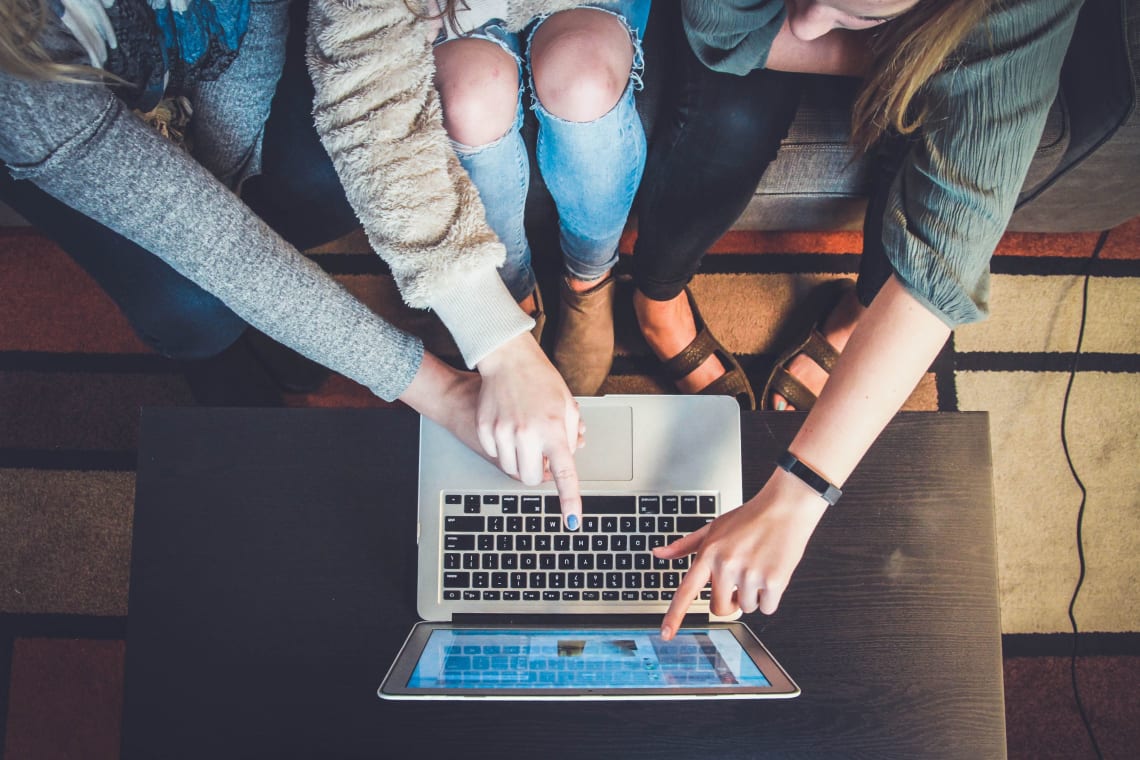 Is it really possible to have a career as a digital nomad?
There is some debate on the Internet as to whether this is truly a viable career option. My personal opinion is that yes, this is absolutely a viable career option, but not for everyone.
While there is certainly an abundance of jobs that can be performed remotely, the term career typically implies that each job you take will act as stepping stone toward a larger goal.
Your personal career goals will determine whether the digital nomad lifestyle is right for you. If you're thinking, "I want to be a nomad", ask yourself how the skills and experiences that you will gain as a digital nomad can help further your career goals and then consider the ways in which the lifestyle could possibly hurt your career before making your decision.
For example, if you have aspirations of being an author, if your long-term career goals require proficiency in a foreign language, or if you have dreams of building your own online business then this path could work for you.
However, if your career goals will likely require that you build personal relationships inside a specific company or demonstrate a willingness to put in the hours at an office, your time spent as a digital nomad may actually hurt your career advancement.
No one else can tell you how you should go about achieving your personal goals so spend an appropriate amount of time considering all of the possibilities and then be confident in your decision!
What jobs are available for digital nomads?
What does a digital nomad do? The possibilities for digital nomad jobs are endless and only limited by your ability to think outside the box and your willingness to put in the time and energy to make your goals a reality.
If you're wondering how to be a digital nomad, here are some of the more common jobs performed by digital nomads and where you can find resources to get started:
1. Photographer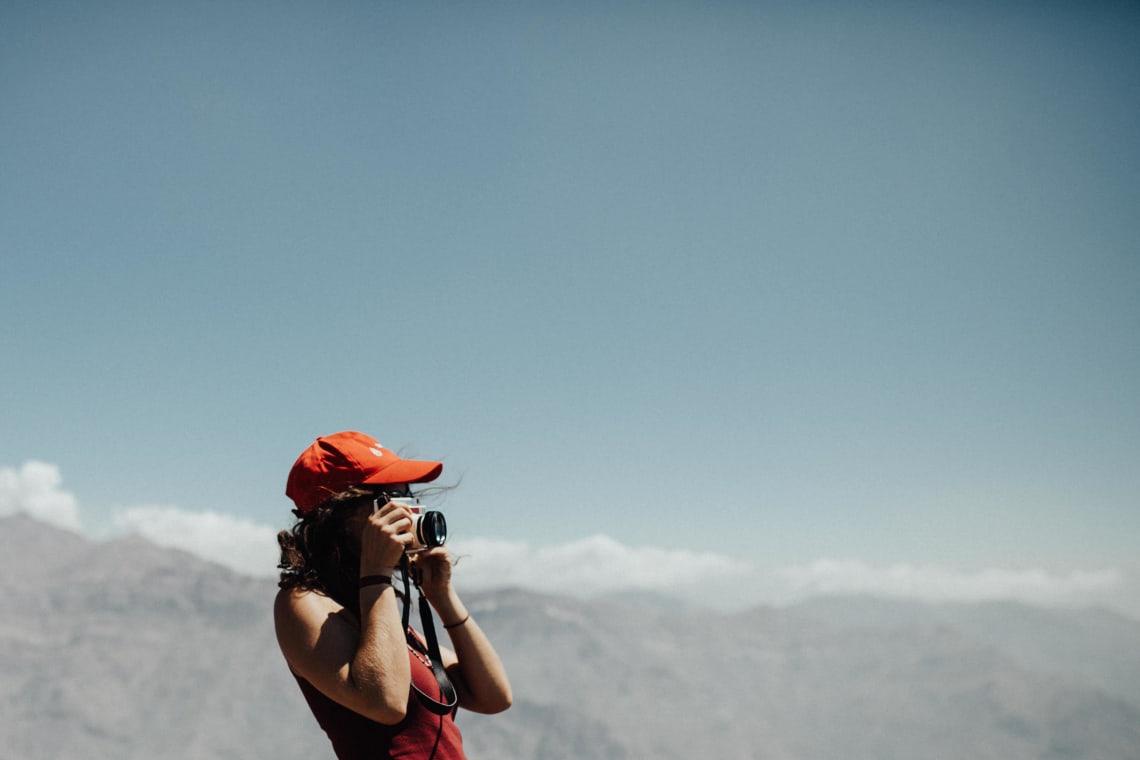 Whether you prefer to photograph people, events, landscapes, wildlife, etc., you should have no problem finding gigs wherever you happen to be in the world.
Worldpackers can be a good resource to find gigs for photographers, as there are work exchange opportunities available at businesses who have recently renovated or would just like to spruce up their websites with new, professional quality photos.
You can market yourself as a photographer for destination weddings, sell your photos to a variety of magazines or websites, or sell your photos as artwork on websites such as Etsy. You could even teach photography workshops online. The possibilities are endless!
Resources and websites to find photography gigs and jobs:
2. Virtual Assistant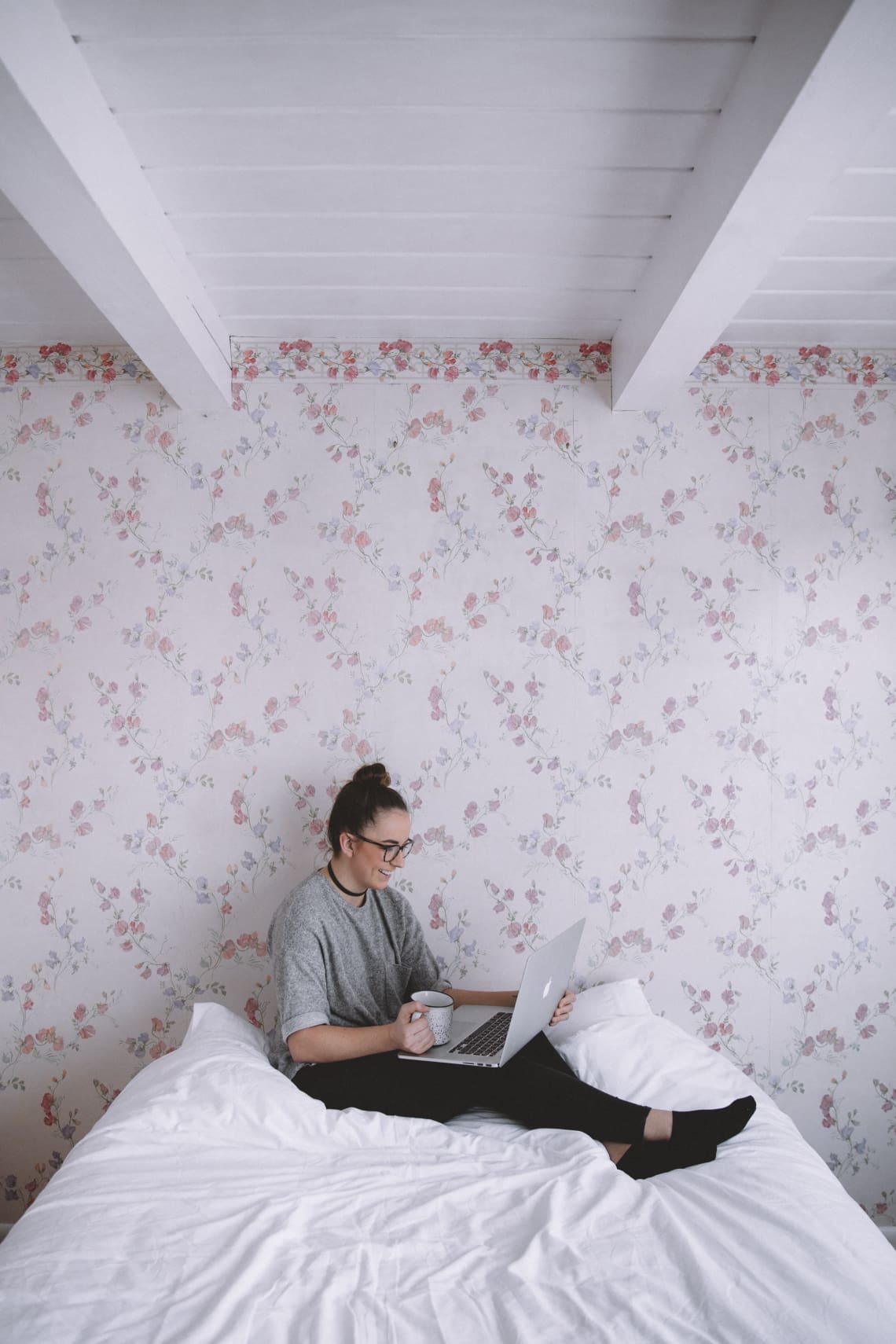 Virtual assistants are professionals who provide a wide variety of services to entrepreneurs and businesses, from marketing to scheduling to managing emails, etc., usually on part-time business.
The specific tasks expected of virtual assistants will depend on the assistant's skill set and the employer's needs, but all tasks can be completely remote.
Resources and websites to find virtual assistant gigs and jobs:
3. Graphic Designer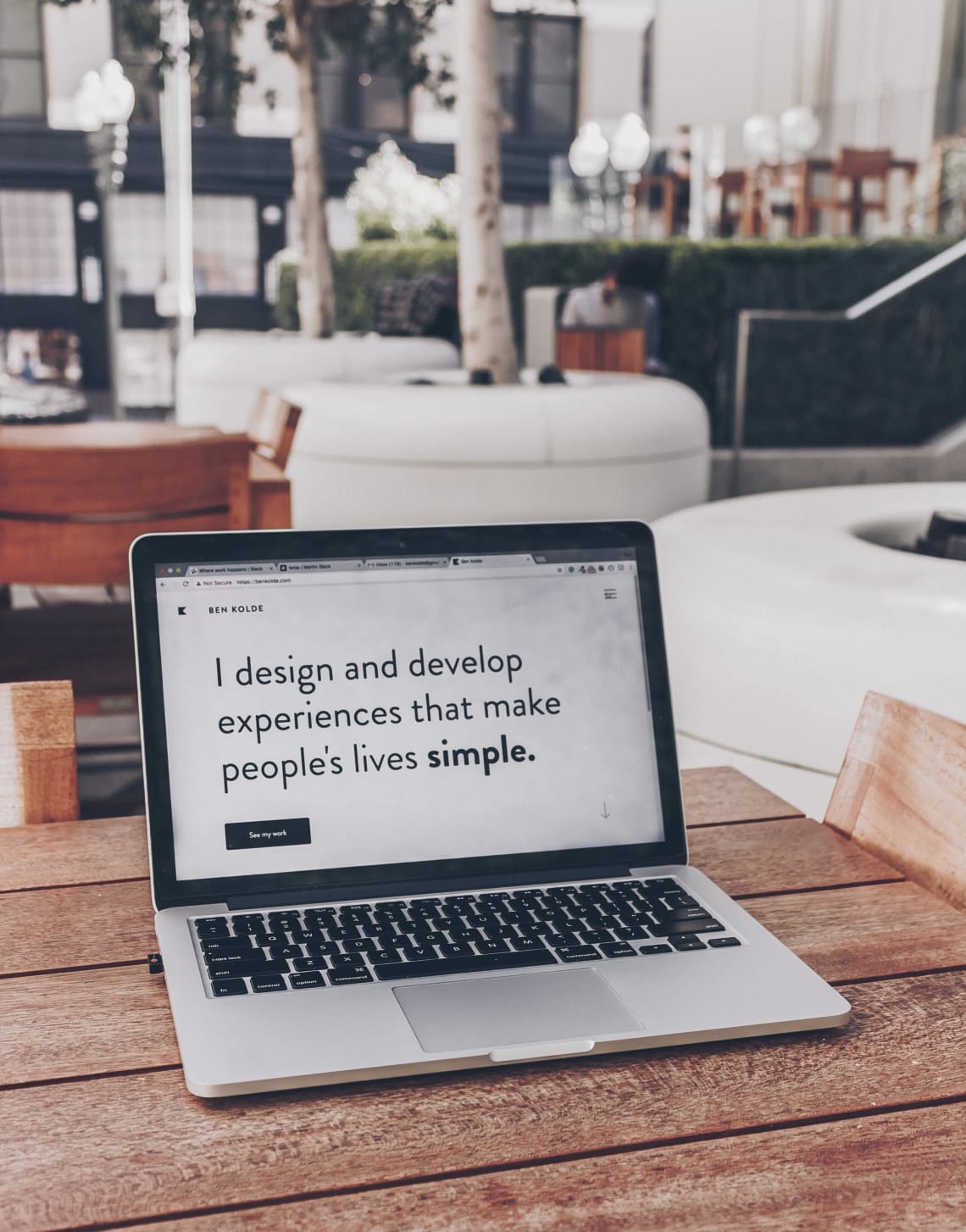 Graphic designers use software to create visually pleasing images and infographics for websites, brochures, publications, etc. This job will require some sort of design software but otherwise is simple to do from wherever in the world you happen to be.
Resources and websites to find graphic design gigs and jobs:
4. Social Media Marketing/Management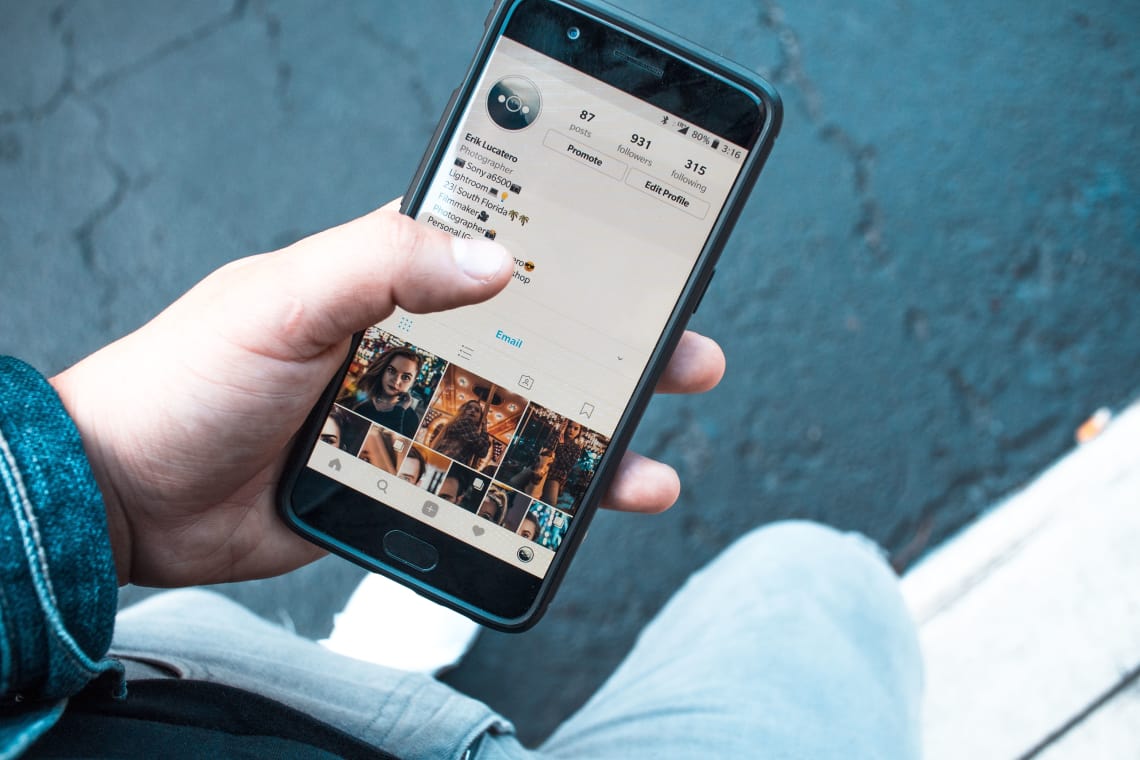 A social media manager develops content, manages social media marketing campaigns, and curates the overall image of a business, company, or individual on social media.
Worldpackers has several opportunities posted by businesses looking for someone to help manage their social media and online presence.
Resources and websites to find social media gigs and jobs:
5. Language Teacher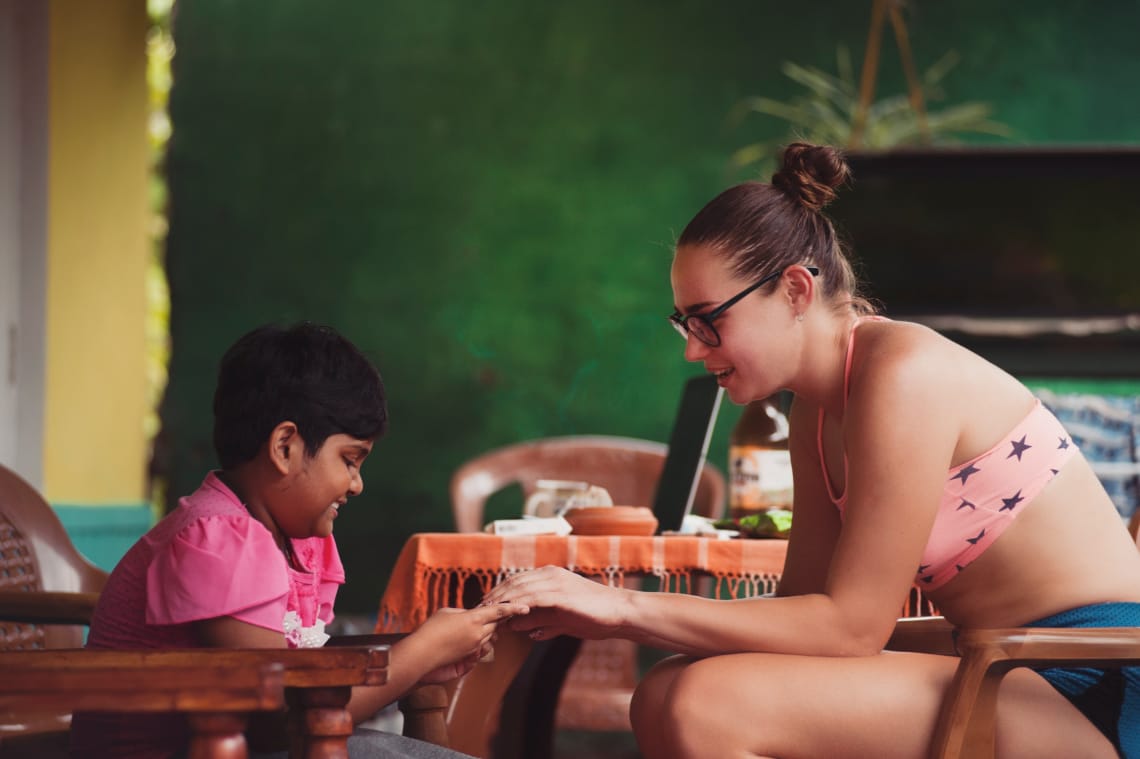 Again, Worldpackers has an abundance of opportunities for those who are willing to help teach others their native language. Jobs in this field can range from simply spending time conversing with individuals who are looking to improve their skills to tutoring online to more formal school settings.
Native English teachers can find many opportunities by completing their TEFL (teaching English as a foreign language) certification.
Resources and websites to find language teaching gigs and jobs:
6. Web Developer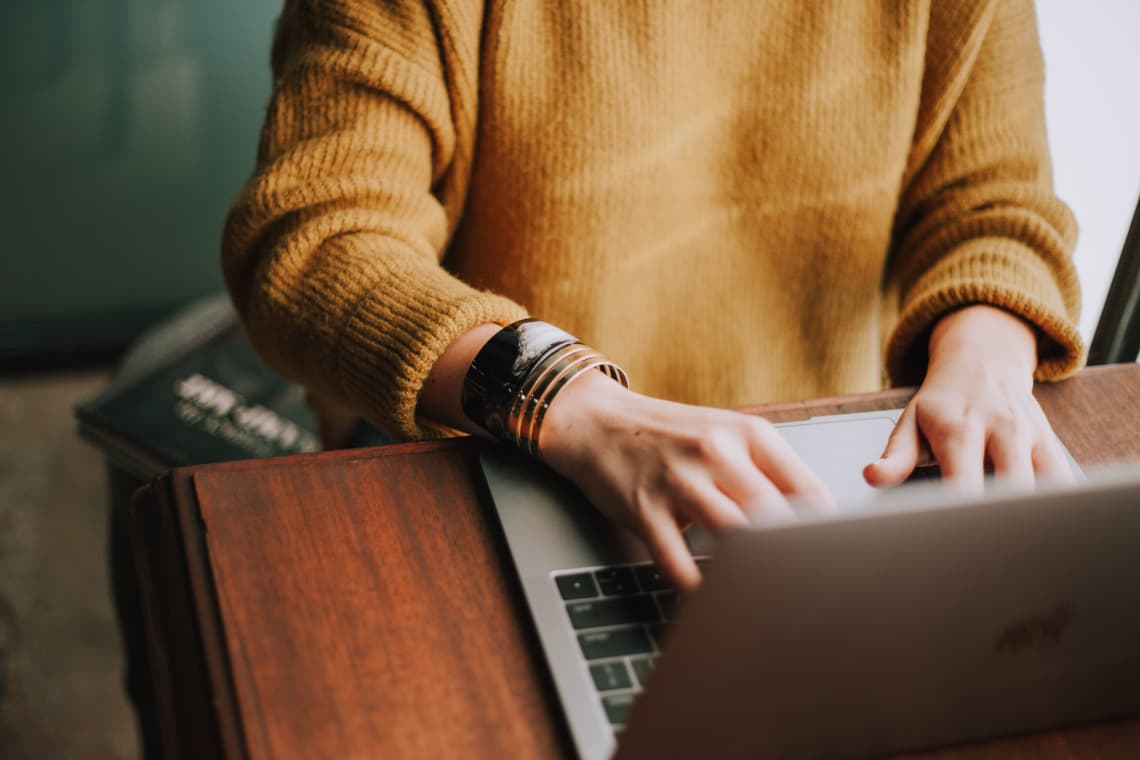 Web developers build websites for companies or individuals, and the demand for web developers is great. Worldpackers also offers work exchange opportunities for web developers.
Resources and websites to find web development gigs and jobs:
7. Freelance Writer/Editor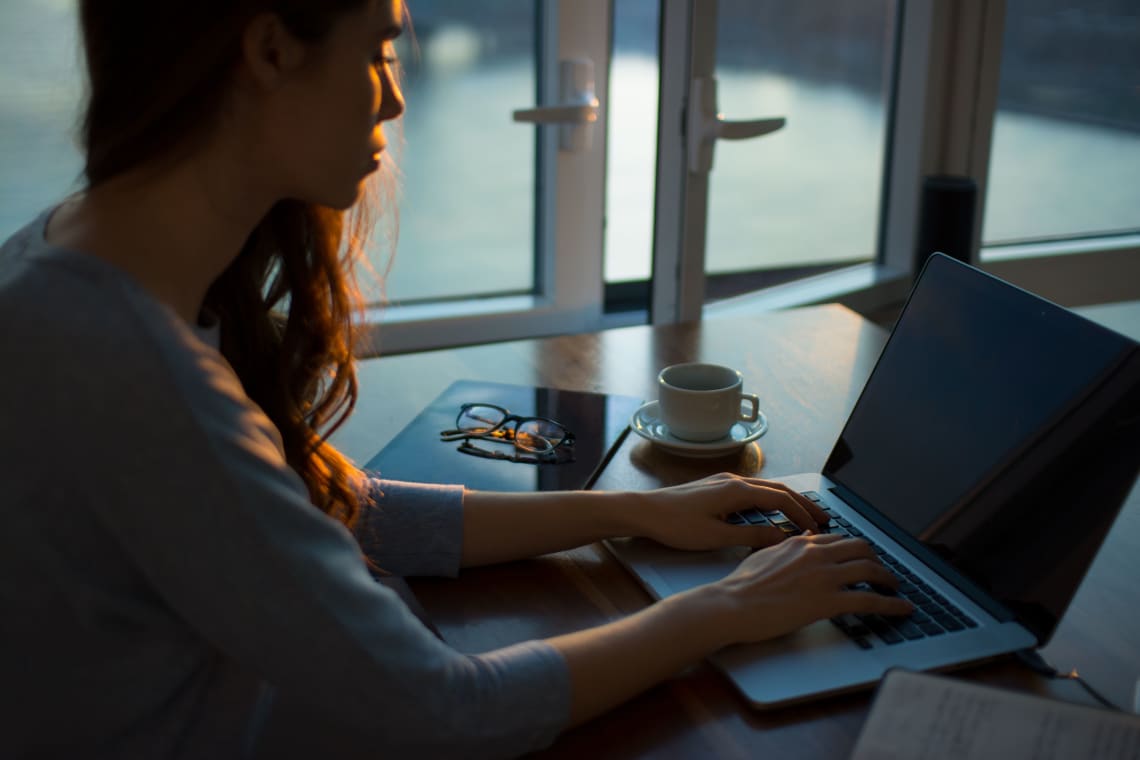 Those with a knack for writing can find an abundance of jobs writing for magazines, websites, and blogs as well as editing or proofreading content that has already been written.
Resources and websites to find writing gigs and jobs:
8. Blogger/YouTuber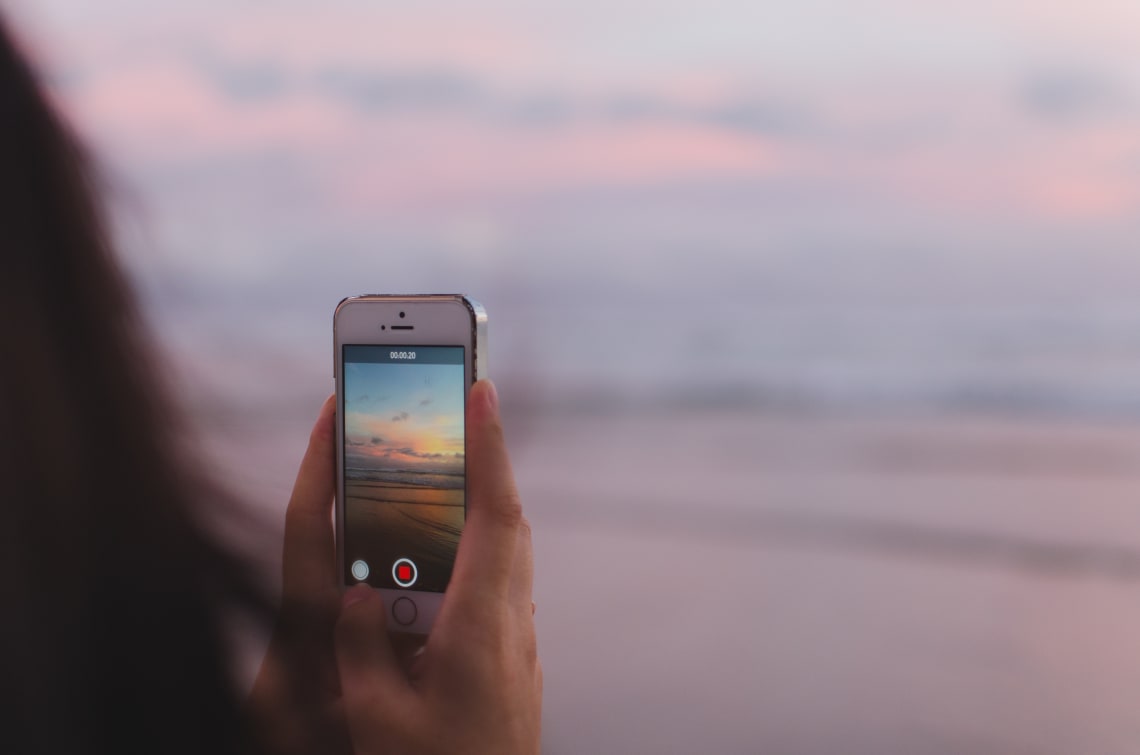 This job will take some time before it begins generating revenue because you'll first need to establish a good base of followers, but the good news is that your experiences as a digital nomad should provide plenty of interesting content for you to write about!
Bloggers and YouTuber vloggers make money by monetizing their content through affiliate marketing and paid sponsorships. It will require a good deal of work and consistency but can eventually turn into great supplemental income and, from the beginning, can be a fun way to keep your friends and family back home updated on your adventures!
Resources for bloggers and YouTubers:
This is by no means a comprehensive list of the jobs that you can have as a digital nomad, but it can be a great starting point for you to begin thinking about how you might become a digital nomad yourself!

As a final digital nomad resource, you can use Nomad List to find more information about specific destinations, such as the cost of living, Internet quality, WiFi accessibility, quality of life, weather and even if it's a friendly destination for foreign.
The example below shows detailed information for those planning to go on a digital nomad adventure in Cebu, Philippines: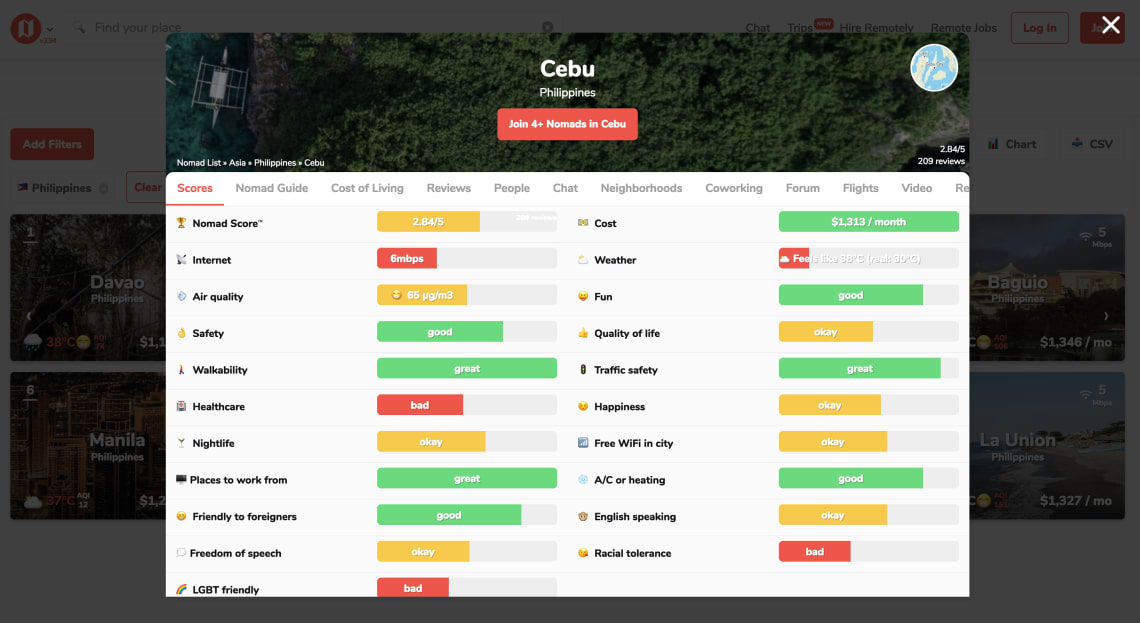 Weighing the pros and cons of the digital nomad lifestyle
If you're like me, you're probably ready to list all your belongings for sale and book a plane ticket to anywhere but where you are now, completely enamored with the idea of a permanent vacation.
Before you begin the heart-wrenching process of determining which shoes can realistically come with you and which will be sold off, though, you should spend some time seriously considering the pros and cons of such a decision.
I'm not here to rain on your parade, but the truth is there will be downsides to life as a digital nomad, and any major life change deserves careful thought and planning.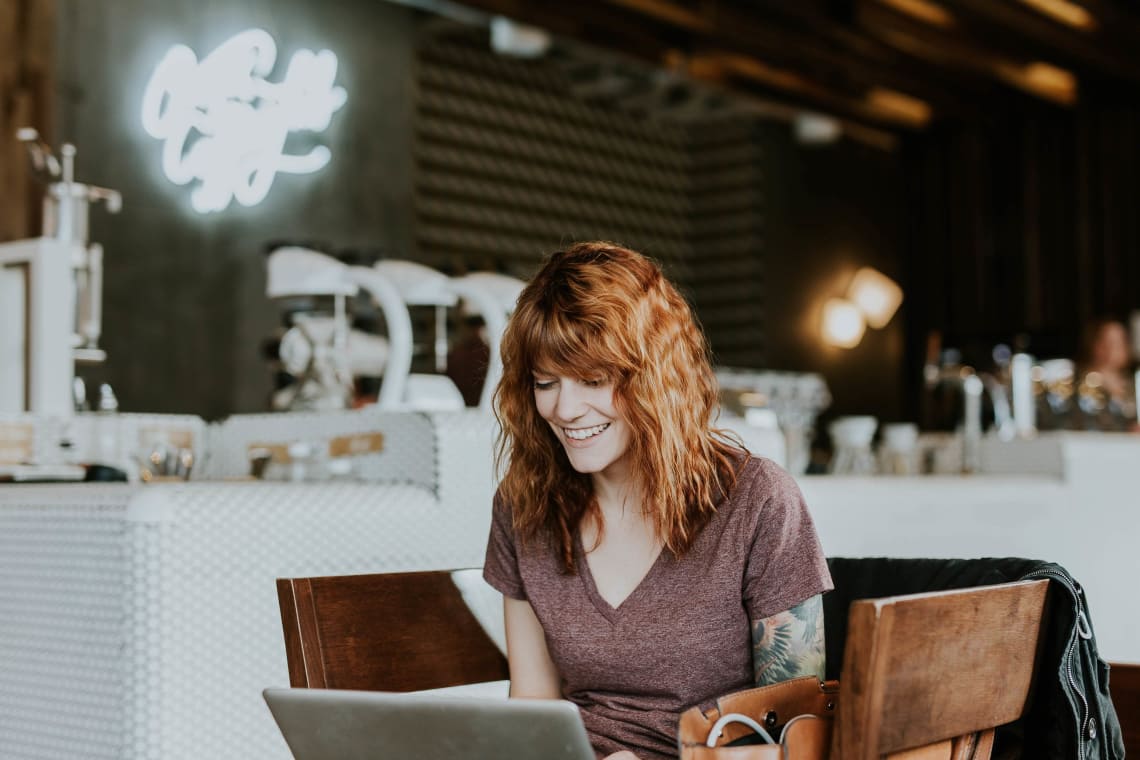 The pros are fairly obvious, but let's review them anyway:
Travel: The culture, the history, the food, the sights, the sheer beauty of our Earth, I am in love with every aspect of traveling, and being a digital nomad means being able to travel to my little heart's content.

Spontaneity: Yes, being a digital nomad means that you'll rarely have two days in a row that are exactly alike. You only live once and no one wants to do the same thing every day, right?

Decreased cost of living: This one may be a surprise, but let's think about it. Depending it on where you are currently based, one of your largest expenses is most likely rent and utilities, which you can say goodbye to as a digital nomad. Yes, you will still need to pay for a place to lay your head at night, but through resources such as Worldpackers and bartering your skills for a place to stay, you can easily reduce your cost of living.

Networking: You never know who you're going to meet on a plane or at a train station or in a hostel, and there is value in this alone. So many of the opportunities that have come my way in the past six months have come from striking up a conversation with a random stranger.

Personal growth: For me, this has been the most significant reward for embracing the lifestyle of a digital nomad. This lifestyle has brought me irreplaceable life lessons and adventures as well as a broadened world view and a better

understanding of my fellow mankind.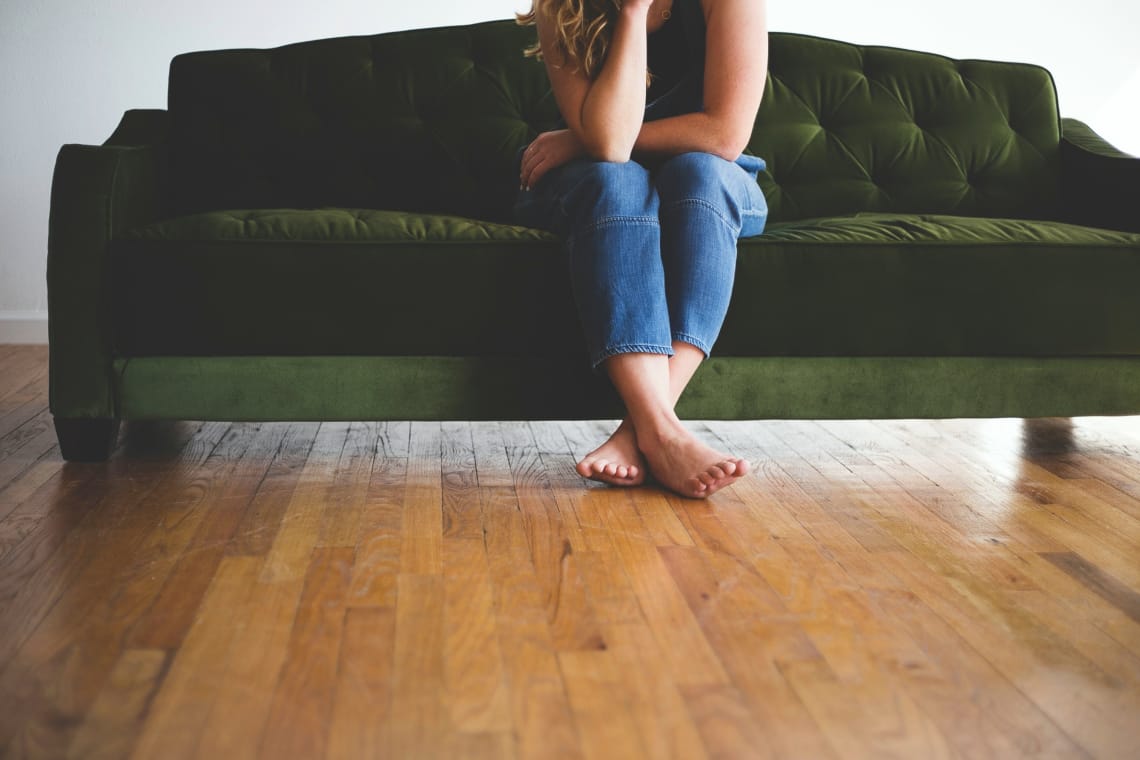 But, of course, no life is without its struggles.
Here are some of the cons you can expect to experience as a digital nomad:
Lack of security: The lifestyle brings with it an inherent set of risks. What if you struggle to find enough work to pay for your expenses? What if your laptop and your entire work life) is stolen? What if there's a problem with your bank? These concerns come with traveling of any kind, but as a digital nomad

, they will likely be at the forefront of your mind. Make sure that you have enough money saved to handle any emergencies before you leave and take all the regular traveler precautions against theft and safety issues, all the time.



Lack of retirement benefits: Most of the jobs available to digital nomads will not include any sort of retirement plan, so it will be completely up to you to make sure you are preparing for your future.

Productivity will likely suffer: It's hard to pull yourself away from the beach to finish up that project with the approaching deadline or decline the invitation to go out with your new friends so that you can stay in and work, but sometimes you will have to. Not having set work hours or a set workspace

can be a challenge to your productivity levels, and you will need to exercise a great amount of self-discipline to make this lifestyle work.



Exhausting: Sure, hopping from country to country can be incredible, but with no familiar home base to return to, the reality is that it can be really exhausting after a while. Making time to unwind and keeping self-care a priority is super important, especially without the built-in comforts of home.

Lonely: Speaking of not having a familiar home base, you will also be missing your friends, family, pets, and every other thing you've likely taken comfort in

your old life. You'll make new friends and you'll call your parents once a week and you may even

Skype

your dog, but sometimes the loneliness will creep up on you and it can be really difficult to deal with.



For me, the pros of this lifestyle outweigh the cons, but I'd be lying if I told you I've never struggled with loneliness or that I haven't seen a decline in my productivity levels.
While I've made amazing new friends and am almost never truly alone, one of my biggest struggles has been feeling homesick. When I'm missing home, I like to take a walk alone with my camera. Viewing the world through my camera lens helps me appreciate the beauty of where I am and what I am doing, and it's usually enough to quell my homesickness.
My other biggest struggle would definitely be staying productive when there is so much to see and do at any given moment, but my experiences have helped develop my self-discipline and ability to focus, regardless of what is going on around me, skills that will be helpful in any future job setting. Overall, I am loving this new lifestyle and I have no regrets about my decision to become a digital nomad!
I hope this overview has been helpful to improve your understanding of the digital nomad lifestyle and whether it is a good option for you, personally!
Let us know in the comments if you have any lingering questions or concerns about how to start as a digital nomad, and good luck to you in all your future endeavors, whatever they may be!