14 best European destinations for nature lovers
Explore the most beautiful places in Europe for nature, from where to go to how to afford the adventure. Here are the perfect destinations for nature lovers in Europe.
8min
If you ask the Average Joe what Europe has to offer, he'll probably tell you to go to Europe for the charming cities, storied histories, narrow alleyways, best-in-class museums, and more culture than you can appreciate in a lifetime.
But Europe also boasts some of the most beautiful destinations for nature lovers in the world, if only you're willing to get off the busy tourist track.
Here are the best European destinations for nature lovers to get your wanderlust-fueled wheels spinning.
14 best European destinations for nature lovers
Switzerland: Bernese Oberland Region
Montenegro: Durmitor National Park
Scotland: Isle of Skye
Germany: Black Forest
Portugal: Algarve Coast
Ireland: Dingle and West Coast
Italy: Tuscany and Umbrian Countryside
France: Chamonix
England: Cotswolds Region
Norway: Svalbard
Slovenia: Vintgar Gorge and Lake Bohinj
Spain: The Camino de Santiago
Netherlands: Keukenhof Tulip Fields
Croatia: Take Your Pick
---
1. Switzerland: Bernese Oberland Region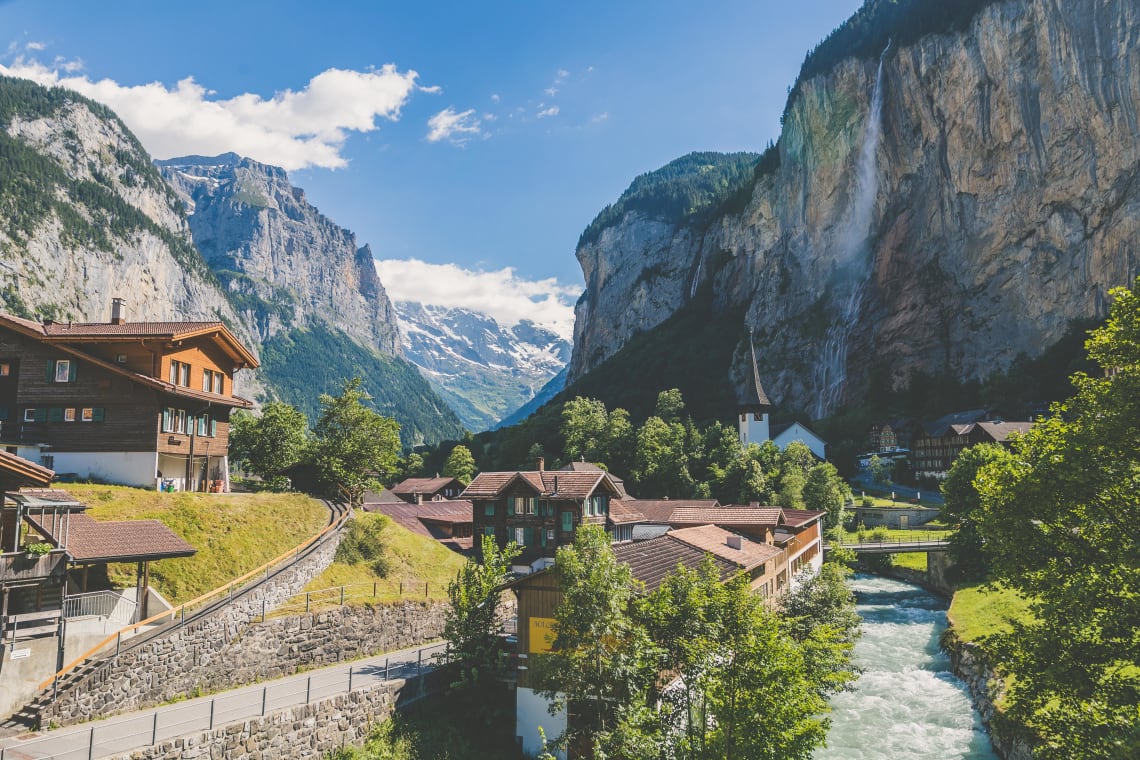 When you think "Swiss Alps", this is the region you're dreaming of. In a concentrated area south of the Swiss capital of Bern, you'll find snow capped mountains, alpine lakes, and charming mountain towns, all connected by a challenging but well-marked system of hiking paths and reliable trains.
While the area will certainly tug on your pursestrings, there are strategies you can use to save money while traveling and make exploring in the Bernese Oberland manageable.
Purchase a train pass to make travel in the area less of a burden or hike between towns instead of taking the train when possible. Cook for yourself (or live off of PB & J sandwiches like I did) instead of paying exorbitant restaurant prices. Stay in inexpensive hostels (I personally adore this one), camp, or find a work exchange in Switzerland through Worldpackers.
2. Montenegro: Durmitor National Park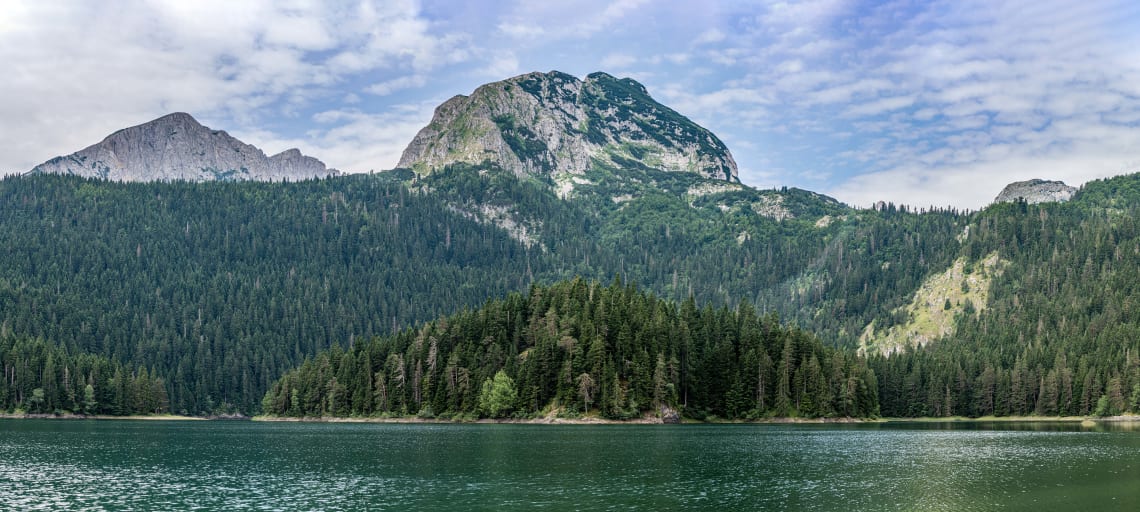 Famous for being one of the best places to travel in Europe on a budget, this tiny country along the Dalmatian coast also packs a nature loving punch, so much so that I had a hard time deciding which region deserved to be called out as the most scenic places in Europe to visit.
When I think back on my time backpacking the Balkans, it's the walk I took around the Black Lake in Durmitor National Park that sings to my nature-loving soul. The country is so small that Durmitor National Park is never more than a day trip away, no matter where you are in Montenegro.
Runner up is the Bay of Kotor, a dramatic fjord-like region of crystal clear water and charming old towns built into dramatically arranged mountains. This region is only second fiddle because it's frequently visited by cruise ships and tends to be overcrowded during the day.
Worldpackers offers a fine selection of exchange projects in Montenegro. Work a few hours a day and spend the rest of your time exploring all that this stunning country has to offer!
Check out The best things to do in Montenegro.
3. Scotland: Isle of Skye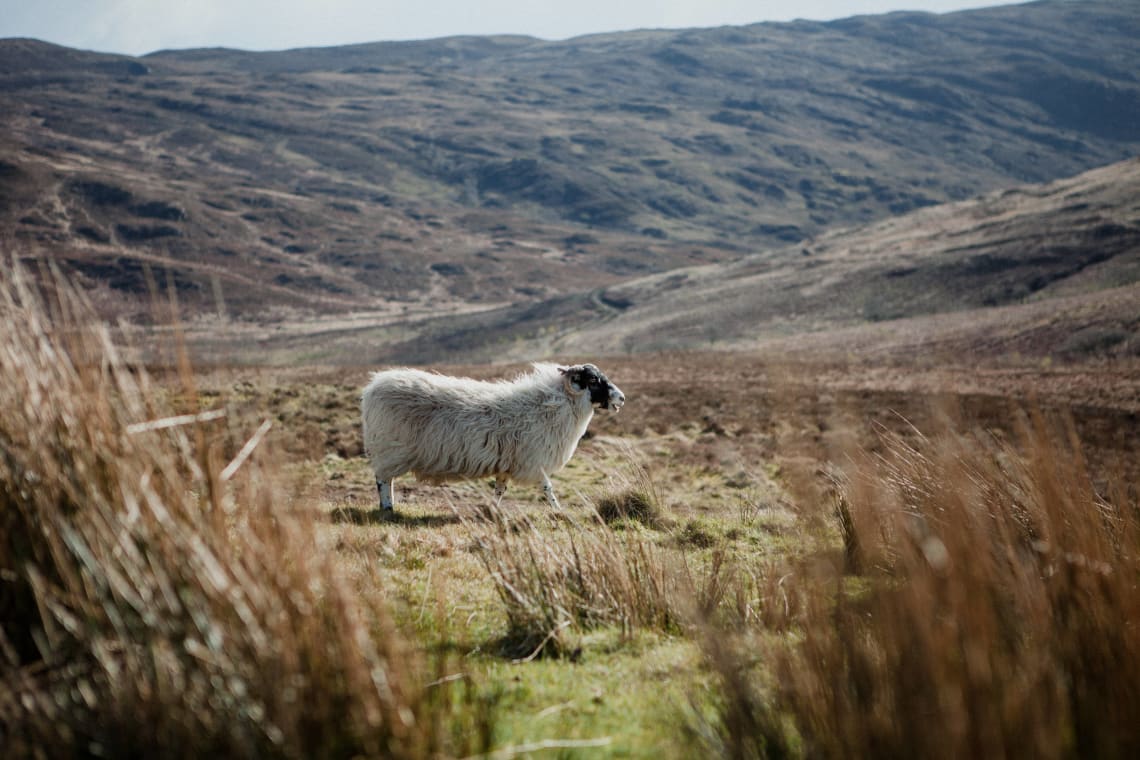 Looking to connect with nature as you travel? Look no further than Scotland...
The entire country of Scotland is really one of the best countries to visit for nature lovers, even the country's capital city of Edinburgh boasts a beautiful mountain day hike called Arthur's Seat.
The northernmost island in the Scottish highlands feels like stepping back in time, a time when nature ruled over our hearts and minds. It is a tricky place to get to as public transportation is basically non-existent, but plenty of companies offer multi-day tours from Edinburgh or Glasgow if you aren't confident enough to drive in a foreign country.
4. Germany: Black Forest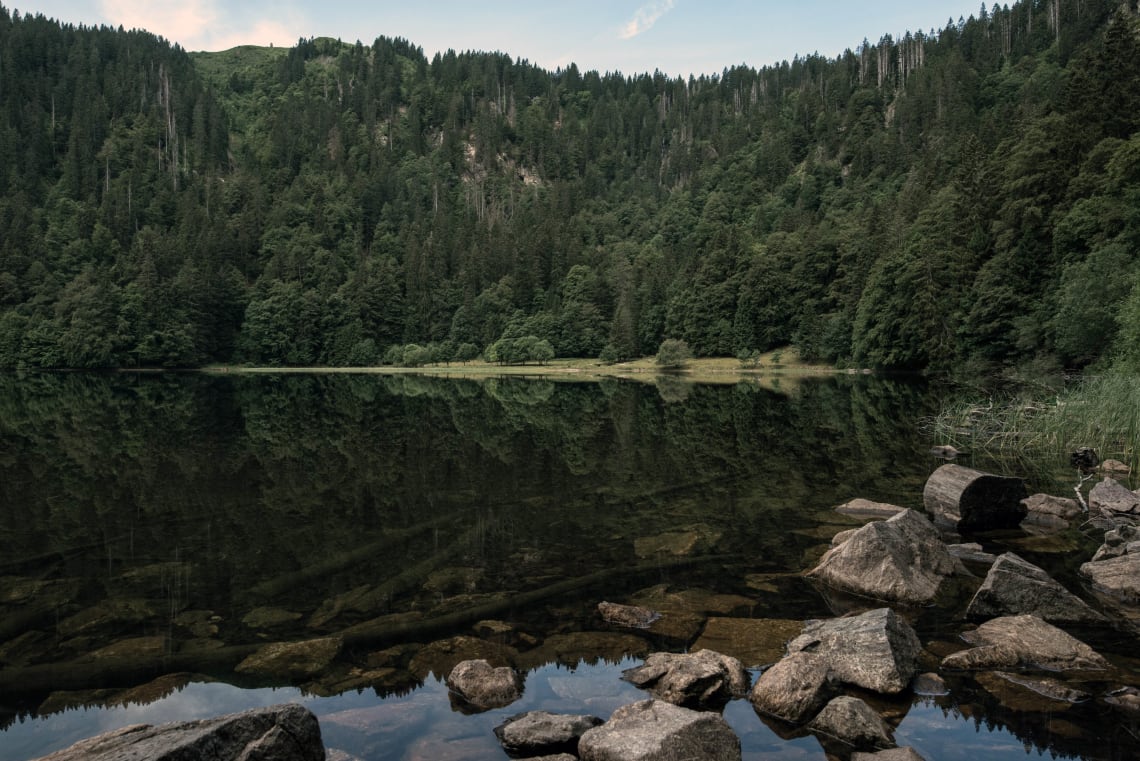 If you want to feel like you're hiking through a Brothers Grimm fairy tale, head to Germany's Black Forest. It effortlessly makes for one of the best European destinations for nature lovers.
As the name suggests, you'll explore dense evergreen forests. The area is also well-known for thermal spas, vineyards, and coo-coo clocks (I can't make this stuff up!).
Worldpackers has exchange projects all over Germany. Choose from opportunities to work in holistic centers and hostel management, on farms, and more.
5. Portugal: Algarve Coast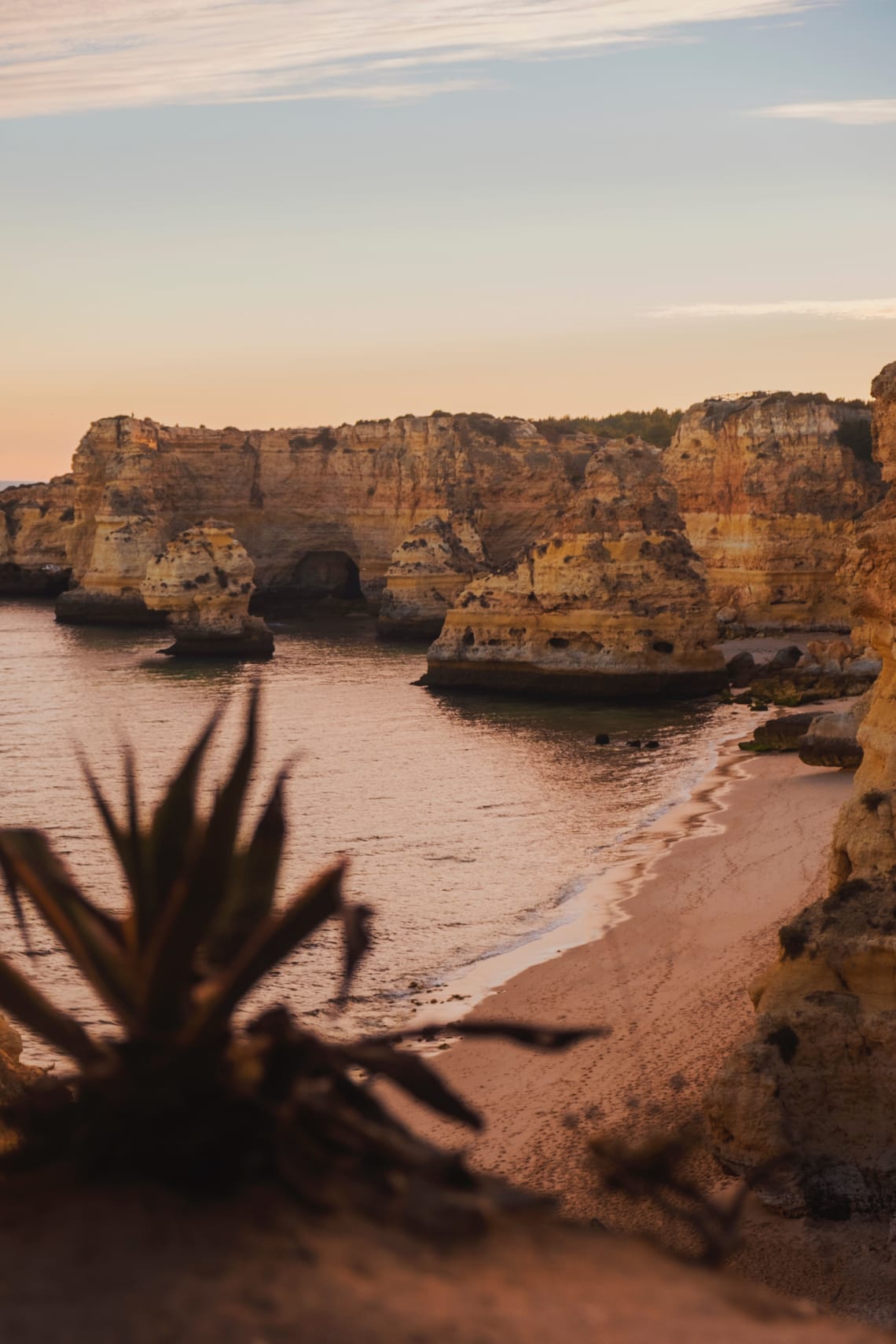 This one is for the water babies out there. The Southern Coast of Portugal makes a great shoulder season destination for nature lovers as it stays warmer and sunnier than much of the rest of Europe.
You come to the Algarve to enjoy some of the best beaches in Europe, many of which are bordered by picturesque cliffs and connected by caves and water-worn cutouts. While you certainly won't tire of a few days of lazy sunbathing here, don't miss out on sea kayaking in the area either.
For an extra boost to the budget, consider choosing a Worldpackers experience in Portugal instead of a more typical accommodation. There are dozens of opportunities!
6. Ireland: Dingle and West Coast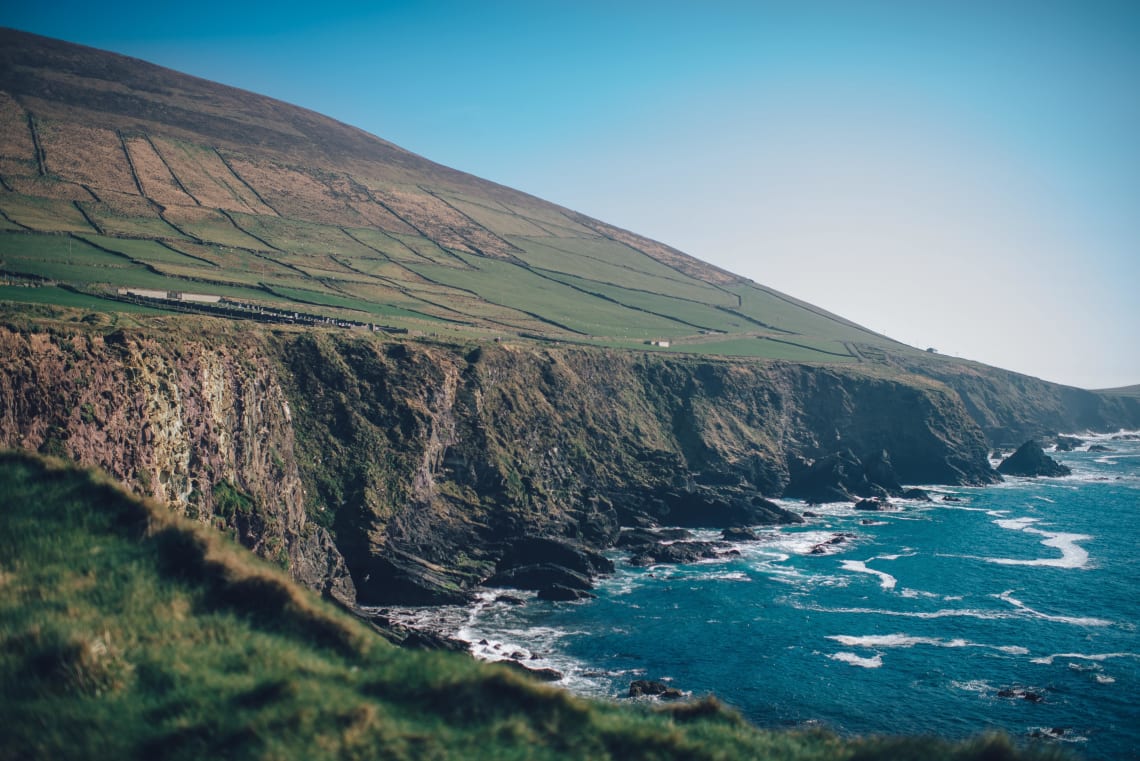 For my money, Ireland is one of the most approachable and scenic places in Europe to visit.
The west coast, which is Ireland's most naturally rugged side, is filled with vista upon vista of stunning natural beauty. It's also home to a quaint little seaside town called Dingle. Dingle feels like a place that has more pubs than people, and is also a great base for exploring Ireland's surprisingly sandy shores.
Of course, you'll also find the Cliffs of Moher and the 13 km walking path that follows it along the west coast of Ireland as well.
On a more personal note, this Irish coast is where my personal solo travel story begins. Ireland made for an ideal first international solo trip for me as a fellow nature lover because of the lack of language barrier, friendly locals, and easy access to beautiful, natural views.
Check out the Worldpackers Ireland travel guide to learn more about traveling and volunteering in Ireland.
7. Italy: Umbrian Countryside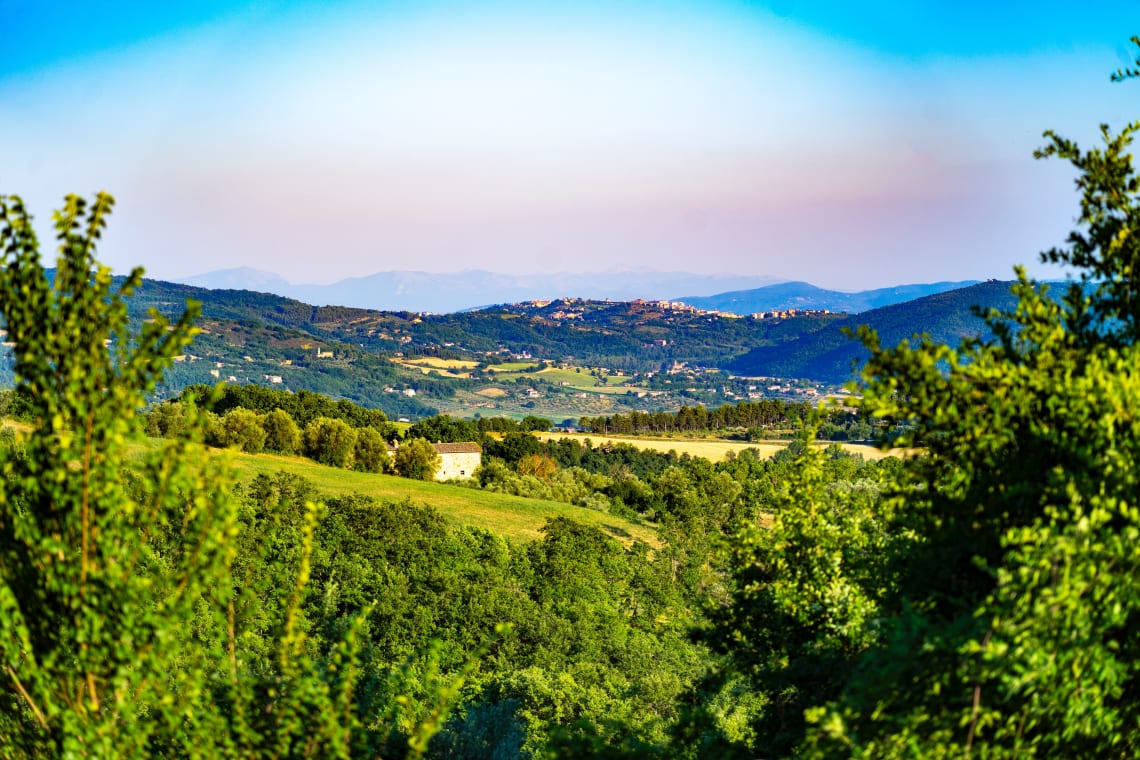 I know you've heard of the Tuscan Countryside in Italy, where rolling hills and world class vineyards seem to be painted in a thousand colors of soft green, but have you heard of the neighboring region of Umbria?
Boasting many of the same traits as its northern neighbor, Umbria is a budget traveler's Tuscany.
You'll find inexpensive hostels and hotels in less-busy locations. It's also much closer to Rome, making it an easier region to visit if you're short on time.
Worldpackers offers a huge diversity of exchange projects in Italy (over a hundred to choose from!). Check out the full list — and the Worldpackers Italy travel guide — to plan your bucket list trip today!

8. France: Chamonix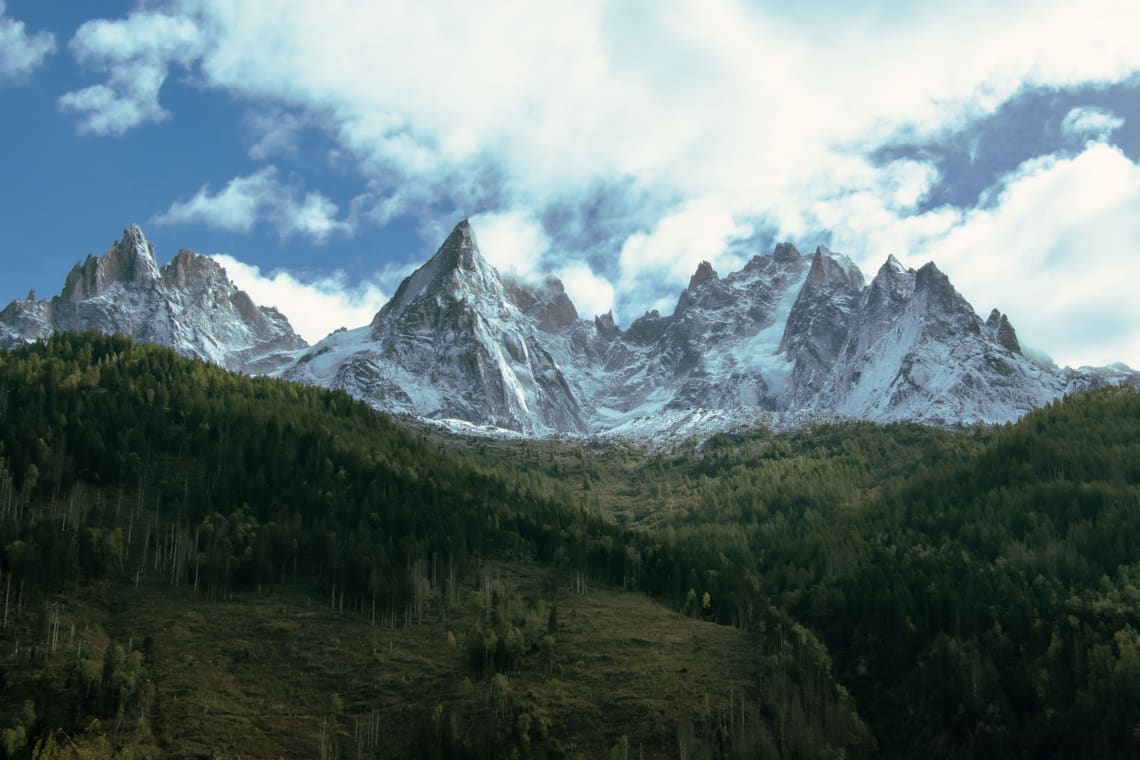 If you can't decide between France, Switzerland, or Italy, the French region of Chamonix-Mont-Blanc is the answer. It makes a great year-round destination for nature lovers because of the great skiing it offers in the winter and the excellent multi-day trekking in offers in the summer.
While this area won't be found on any budget-friendly destinations list anytime soon, you'll find that the payout is worth it. You can apply many of the same tips I offered from the Switzerland entry here. Cook for yourself, use your feet instead of taking to cable cars, and plan carefully.
The opportunity to stay a while exploring France sounds too good to be true, right? Luckily, Worldpackers offers some very unique exchange opportunities in France to extend your time there... and really make your experience memorable.
9. England: Cotswolds Region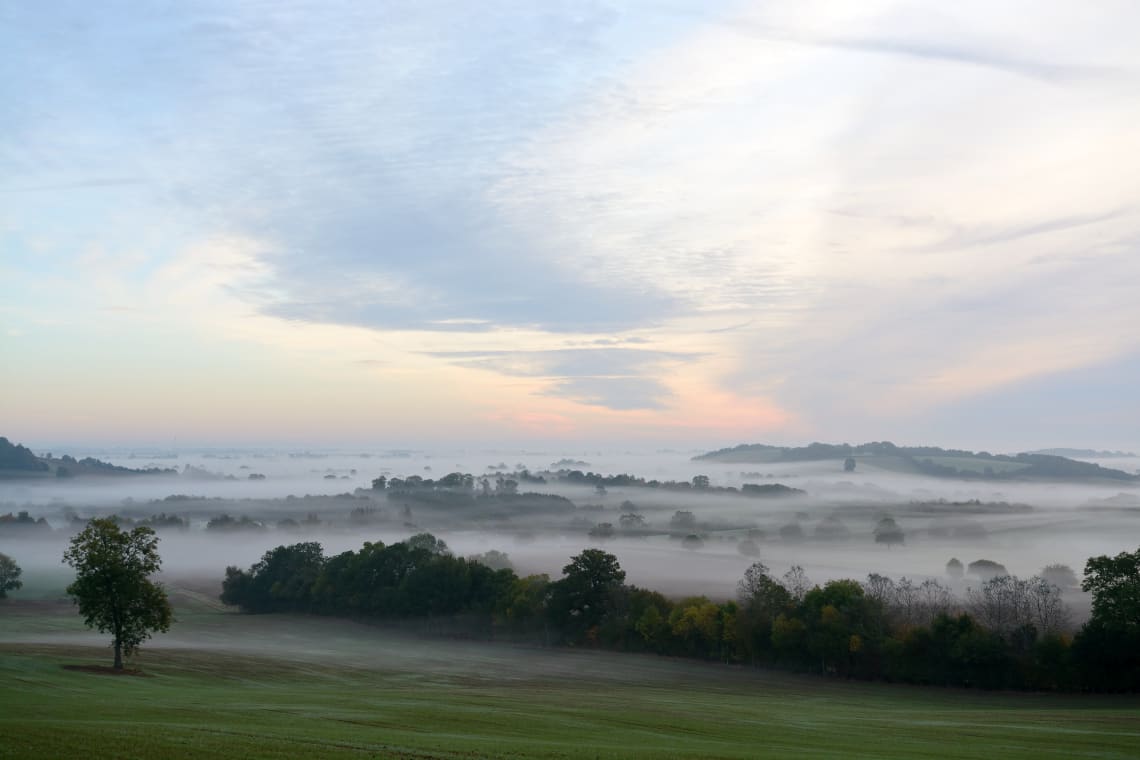 For nature lovers who don't consider themselves adrenaline seekers, the English region of the Cotswolds might be just the ticket. This small area is dotted with little villages, many of which are connected by easy walking paths.
If you're looking for calming destinations for nature lovers in Europe, take a stroll through the Cotswolds Jane Austen style... or simply browse through the Worldpackers selection of work exchange experiences in England.
10. Norway: Svalbard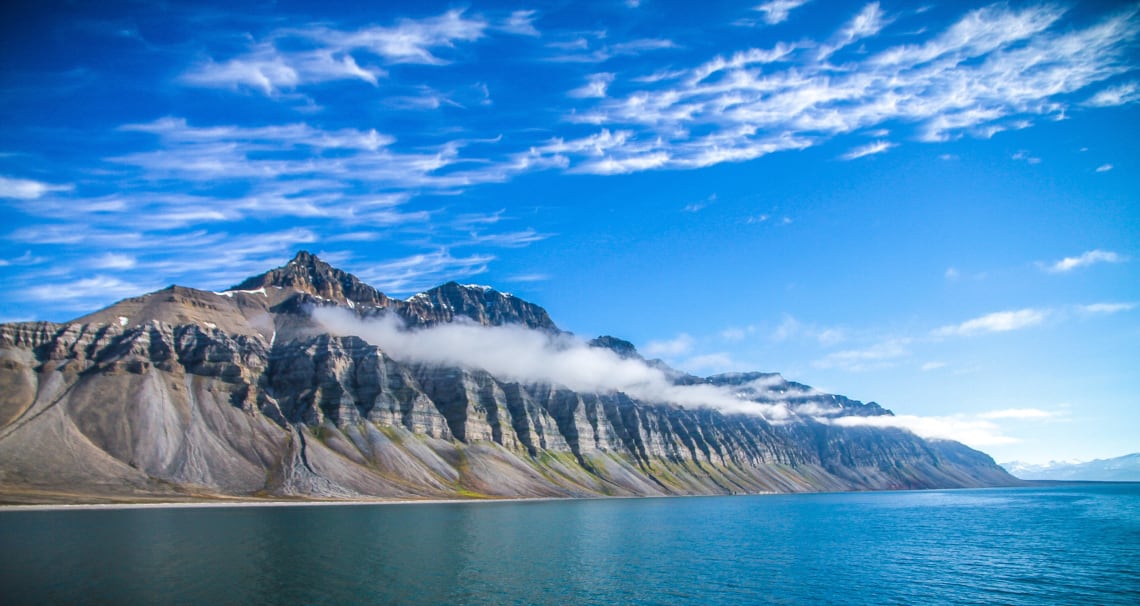 The remote, glacial archipelago in Norway is one of the most beautiful places in Europe during the summer (it stays light for so long!) or winter (one of the prime places to see the northern lights).
It's also a fascinating glimpse at the perseverance and adaptability of the human species, as it is one of the world's northernmost inhabited areas of the world, settled between mainland Norway and the North Pole.
If you're interested in taking a trip to Europe's Nordic countries, Worldpackers has several great exchange experiences on offer in Norway.
11. Slovenia: Vintgar Gorge and Lake Bohinj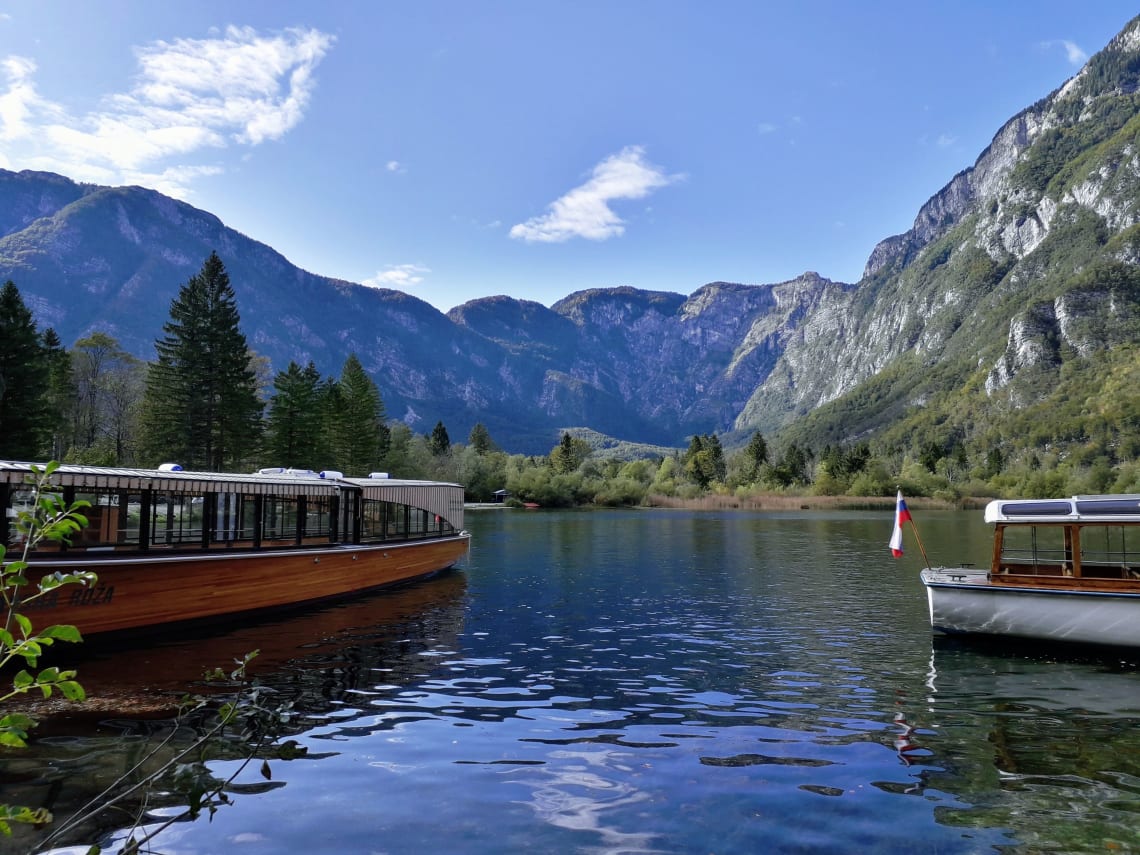 I'm not the first one to sing the praised of Slovenia as one of the best European destinations for nature lovers and I won't be the last, but I might be the first to choose Lake Bohinj over photo-ready Lake Bled.
Nearby Lake Bohinj is still a playground for local Slovenians. Because you'll need a car to reach it, Lake Bohinj takes all of the beauty of Lake Bled and makes it pure and less touristed again.
Nearby Vintgar Gorge is also an excellent stop for nature lovers. It adds diversity to a day spent road tripping around the area.
Worldpackers has some amazing exchange experiences in Slovenia. All opportunities guarantee free accommodation and a chance to explore Slovenia's dramatic landscapes, curious traditions, and great food!
Planning a trip to Slovenia? Don't miss out the Slovenia travel guide.
12. Spain: The Camino de Santiago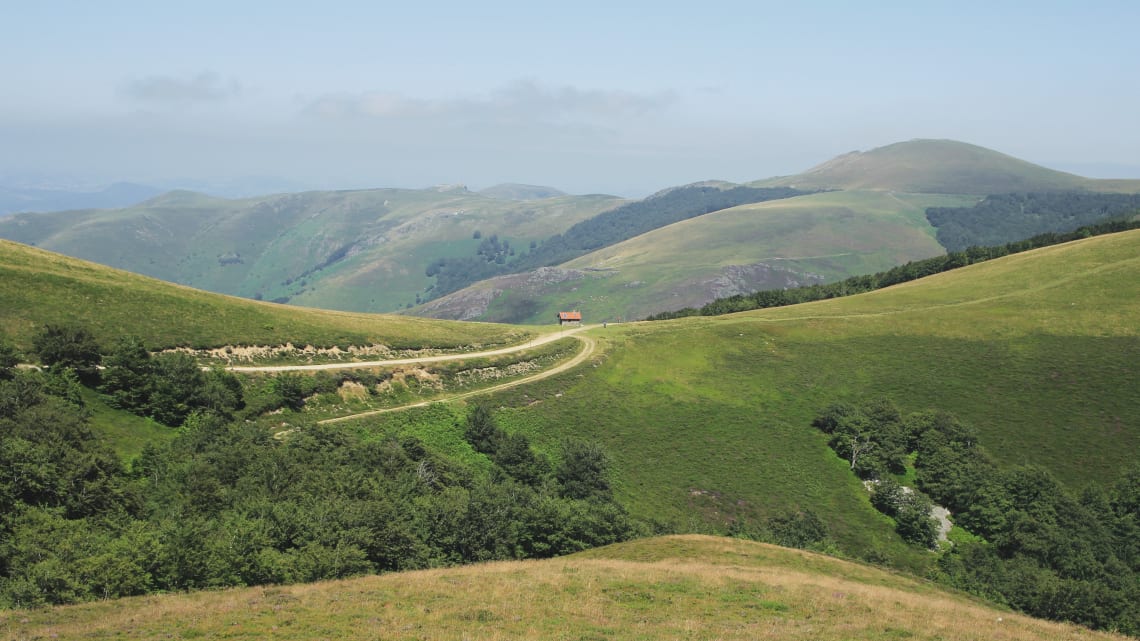 Some part of my heart will always be on the Camino de Santiago. This ancient walking path, which technically has thousands of routes throughout Europe but is most often a path walked from the French/Spanish border to Santiago, Spain, is a nature lover's dream.
It combines all of the best parts of backpacking — the routine, the accomplishment, the reflection — with the ease of European travel — easy, cheap accommodation and clear routes.
Worldpackers offers some very unique exchange projects in Spain. With over forty top-rated hosts to choose from, what are you waiting for?
13. The Netherlands: Keukenhof Tulip Fields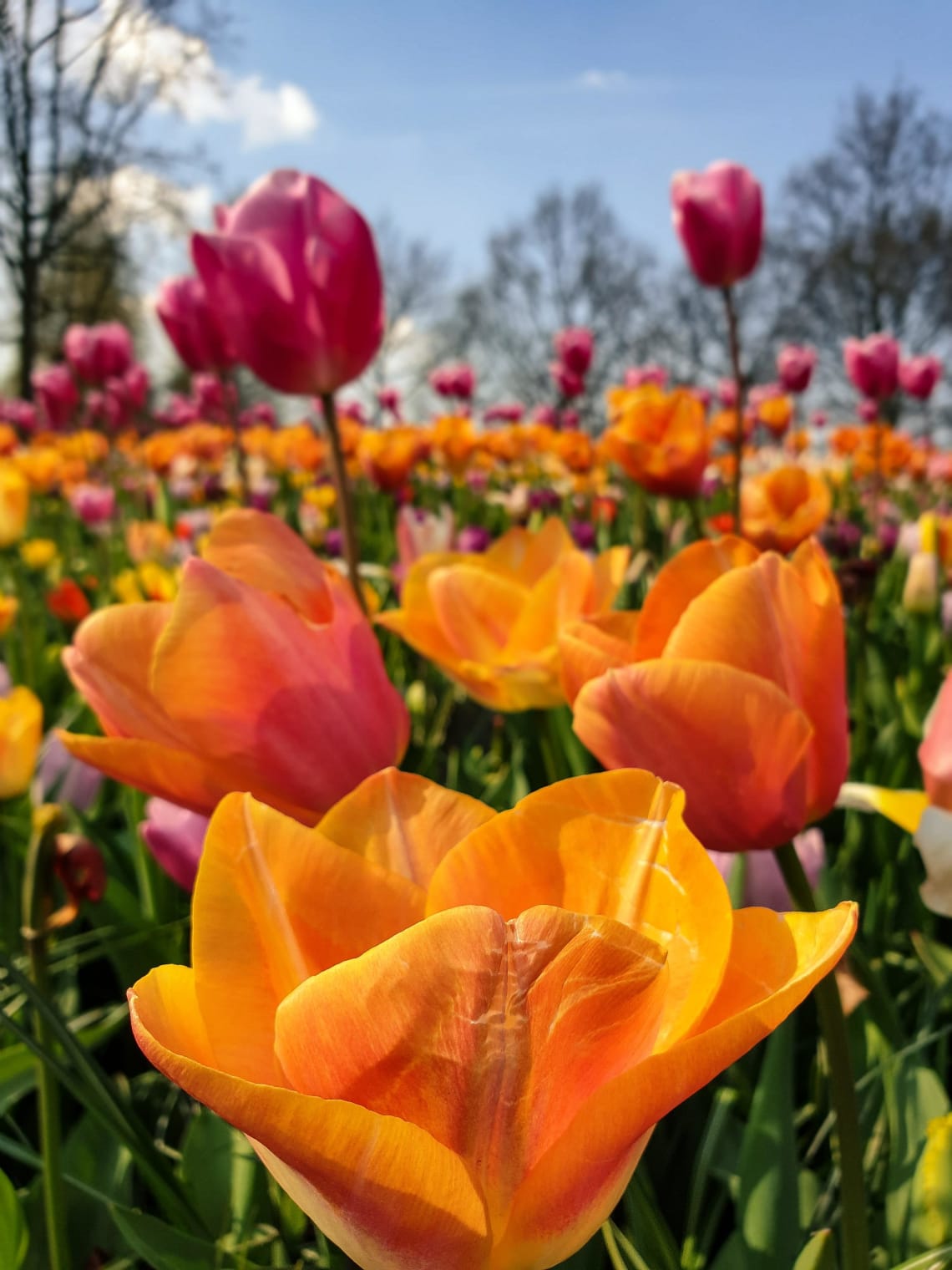 Let's scale the level of difficulty down a few levels, shall we?
One of the prettiest places in Europe for nature has to be the Netherlands in the spring. It's tricky to time your travels correctly, but the flat, flower-filled country has a lot to offer.
Do as the locals do and rent a bicycle to see the flower fields up close and personal. Be cognizant of local laws and be respectful of each farmers' rules as you take in the natural beauty.
Take your trip to the next level and deepen your travel experience by doing a Worldpackers exchange in the Netherlands!
14. Croatia: Take Your Pick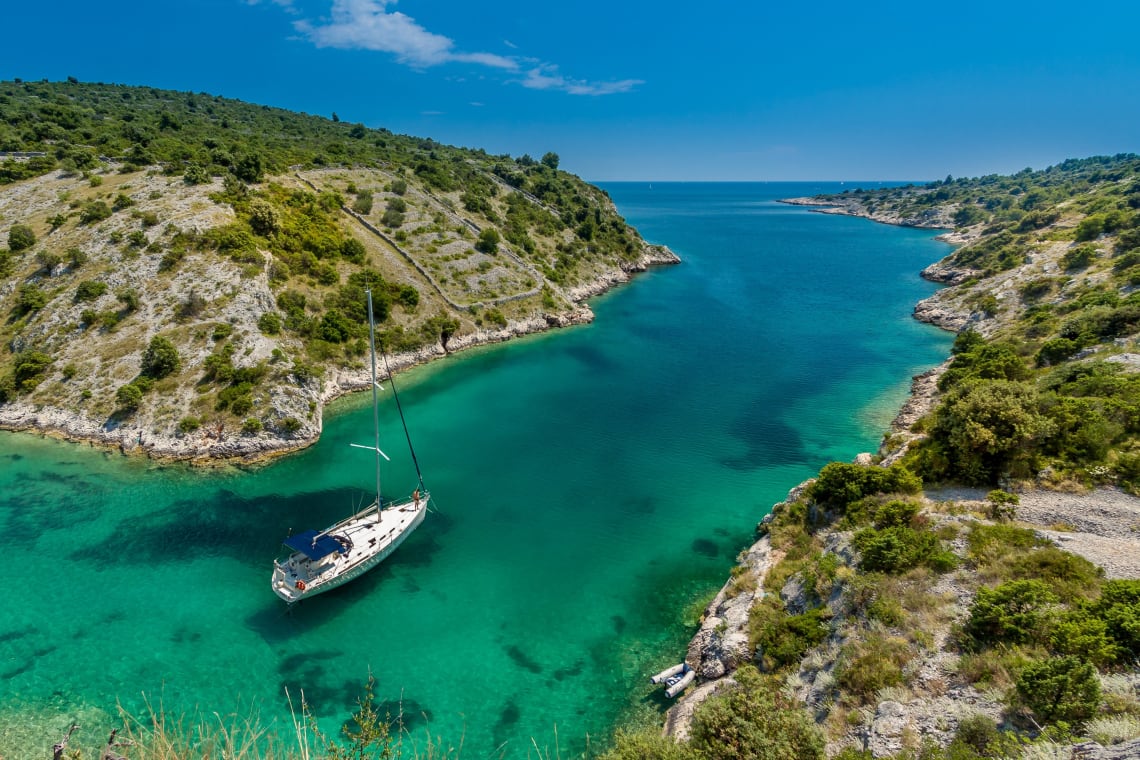 There is so much natural beauty in the country of Croatia that I actually can't choose.
Head to Plitvice Lakes National Park for waterfalls up the wazoo. Run to Rovinj and the Istrian peninsula for an off-the-beaten-path place. Hop around the islands for a healthy mix of sun, sand (er, pebbles), and party.
If you choose to do a Worldpackers experience in Croatia you'll have the freedom to explore as much of the country as you want or do as little as you choose... while soaking up the sun on a stunning beach.
Sound good? Thought so!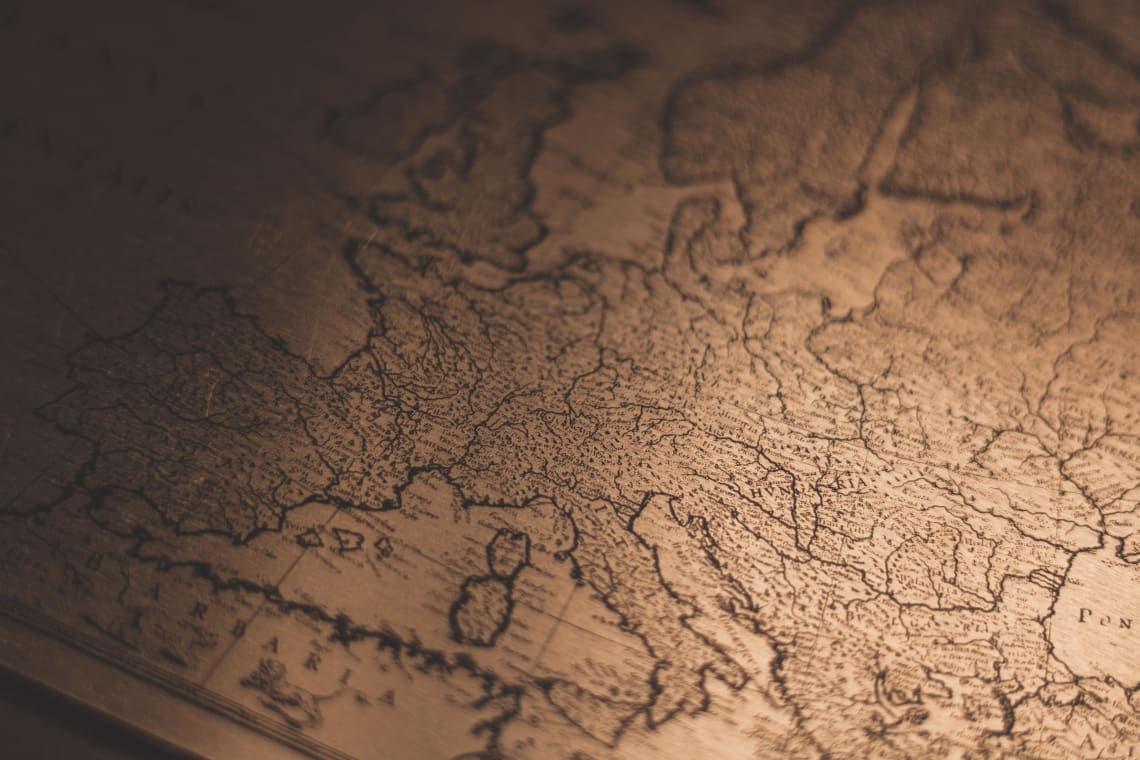 I hope this list of the most beautiful places in Europe for nature has helped you to see Europe as much more than cities and culture. It's all of it, in a very charming little bundle.
If glamping is something you'd like to consider, read about it on Glamping in Europe: why and how to do it
Wherever your hiking boots take you next, consider a Worldpackers exchange experience in Europe as a partner in your planning. Work exchange has put off-the-beaten path destinations on my radar and made expensive, well-known ones significantly more affordable.