The best places to travel as a solo female
Here are 8 of the best places to travel as a solo female. Of course these are not the only safe and friendly destinations, but they are my pick.
8min
Travelling as a solo female can be a pretty daunting experience - the stress of transport, awkward encounters, lack of confidence perhaps and, in general, having to do everything by yourself.
But with that said, it's also one of the most liberating things you can do. You have complete control of what you want to do without worrying about offending someone else.
Who can argue with that amount of freedom? I also believe that solo travellers are the least lonely, too. Sounds contradicting? Well think of it this way - if you go with friends, you'll likely only spend time with them (which is totally fine) but if you go solo, you have the chance to meet so many new people and make even more friends.
Let's not sugar coat it - it is daunting. But that my friend, is part of the fun. You have the chance to push your boundaries, get out of your comfort zone and relish in your independence.
If you've never travelled solo before, I highly recommend it. Start small: go to a city close by, or set off on a short road trip. Once you've gained some confidence in being truly independent, that's when you can start jetting around the globe.
For my female solo travellers out there, there is an added height of fear, however, as long as you're sensible and safe, you can still have a great time.
For more on female solo travel, you can also read: Women traveling alone: top female adventurers and Top 10 safest countries we recommend for solo female travel.
Stay longer than expected in the best destinations for solo female travellers
If you decide that want to spend a copuple of weeks (or even months) in any of the following destinations, you can check all the opportunities for volunteering in exchange of accomodation that Worldpackers has to offer.
Besides a free place to stay in compensation for your help (and somentimes food too), the biggest rewards of volunteering are the people that you'll meet, the new skills that you are going to learn and the chance to have a deep cultural immersion.
Know more about Worldpackers in How to volunteer abroad using Worldpackers and Traveling with Worldpackers: your top questions answered.
Best places to travel as a solo female
With that said, let's see which are the 8 best places to travel as a solo female:
1. Travel alone in Iceland
Ranked at #1 in the world for safety, Iceland is a solo female traveller's paradise. If you're looking for a mix of relaxation and thrill, this is the place to be.
With natural hot springs to take a dip in, incredible lands to discover and some of the friendliest people - you'd be missing out if you didn't go!
If you go during the winter months you must try to see the Northern lights, a truly mesmerising sight of blue and green colours that light up the sky, certainly a night that wouldn't be forgotten.
It's the perfect place for female solo travellers who want a stress-free trip, knowing that they're in a safe and welcoming environment.
Discover the beauty of Hvolsvollur, Iceland by volunteering at this lovely guesthouse.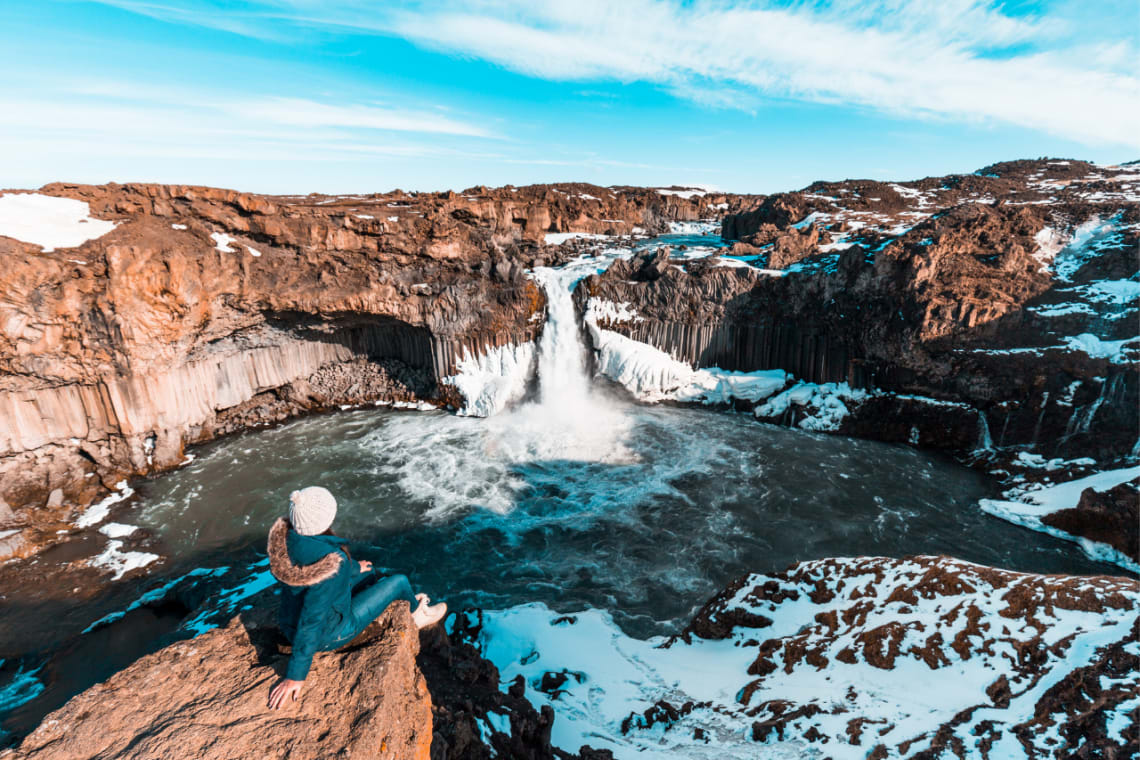 2. French Polynesia: the paradise for solo female travellers
With such friendly people, you're not likely to be travelling solo here for long.
If you're an adventurer, you can climb the luscious green mountains of Tahiti and overlook the beautiful blue waters, and then, take a well deserved dip in them afterwards!
If you're a fan of the water, then you should definitely visit the mesmerising Fautaua waterfall, considered to be one of the tallest in the world.
Despite being such a luxury looking place, French Polynesia can actually be travelled pretty cheaply if you make the right choices.
A good tip if you are trying to save money is to skip the famous islands and visit the smaller, forgotten ones like Maupiti (Bora Bora's little sister). You'll still get the same gorgeous views and luxury feel, but without needing to fork out a mortgage.
Be a part of a sailing crew in French Polynesia with this great volunteer opportunity!
Don't miss out: How to travel on a budget: travelers' tips and hacks.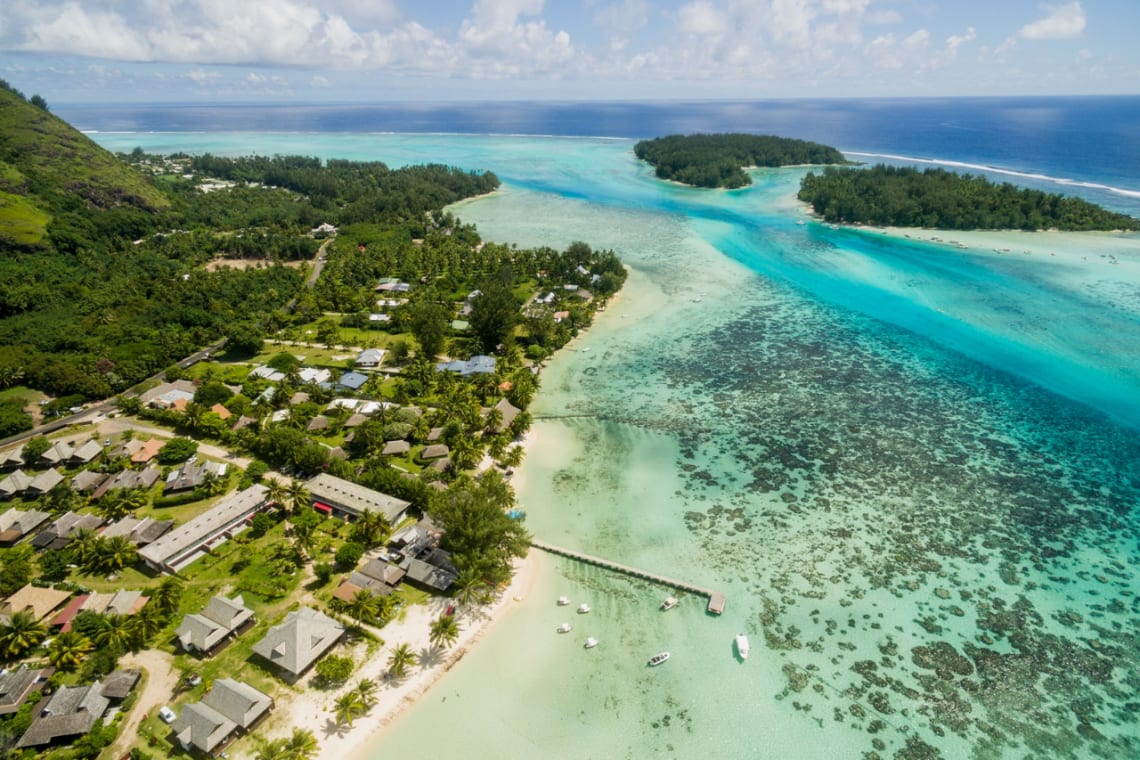 3. Explore the natural beauty of New Zealand
Classed as one of the most beautiful countries to visit in the world, New Zealand is an ideal place if you're looking to escape the busy cities and explore some natural beauty.
Perfect for outdoor lovers who like long hikes and open water swimming. Not to mention, New Zealand is famous for its bungee jumping, so if you're not afraid of heights (or want to conquer your fear of them) then you'll want to make sure this country is on your bucket list!
The people are very down to earth and friendly, making it ideal for first time solo travellers. It's also a great place to start solo and make friends along the way, and then backpack across the country together making some long lasting memories.
Why not to spend a couple of weeks in this magical country? Check all the opportunities for volunteering in New Zealand, such as helping out at this super cool eco village in Paihia.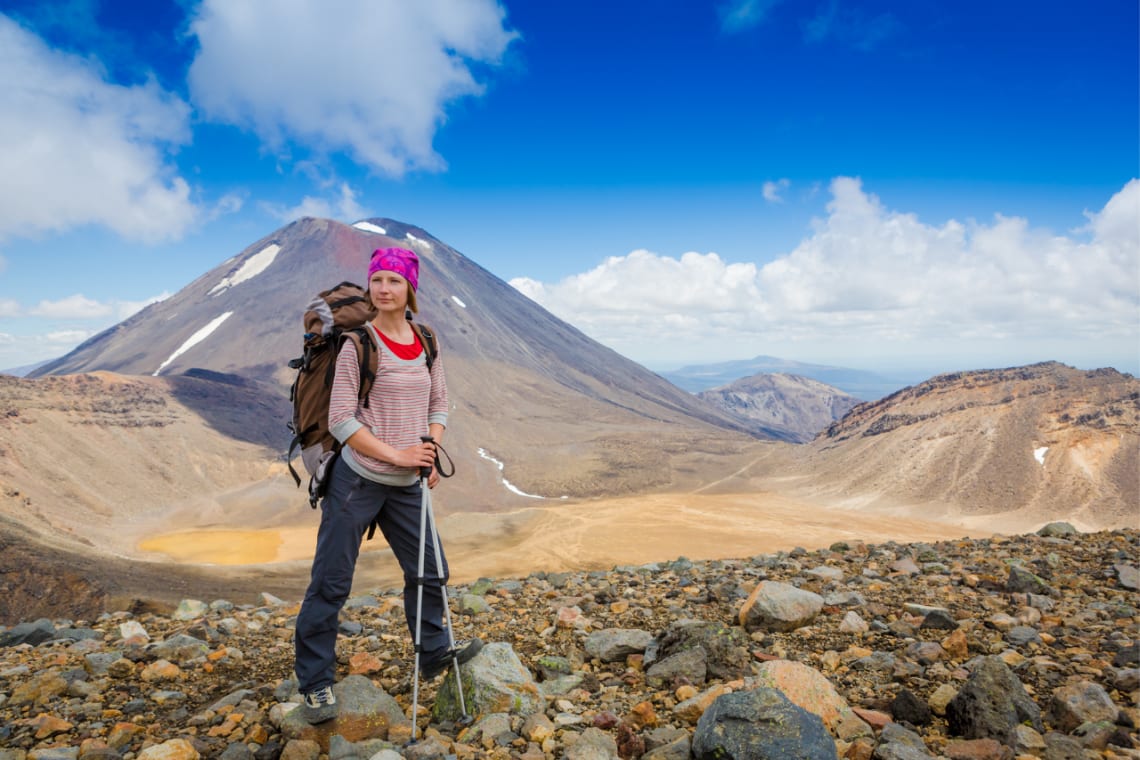 4. Travel stress-free in peaceful Japan
If art, culture and futuristic technology fills your heart with joy, then Japan is a must for you.
Their culture is not only very particular and captivating, it's also extremely humbling and respectful so you'll certainly feel safe.
Visit Tokyo and be mesmerised by gigantic billboards, bright lights and vibrant colours as you wander the streets, and go off the beaten path in Japan to discover the countryside that most tourist overlook.
Not to mention, Japan has some of the best food in the world: Sushi, cute cakes, foods that travel on conveyer belts and others that come from vending machines - they're all about the tech!
Something to note is that Japan typically isn't the cheapest, so if you do plan on going and doing it right, it's recommend to save a bit first. A great way of saving money is helping in a place in exchange of accomodation:
Explore Japan and improve your hospitality skills at this hostel in Kamakura! One of the many opportunities to volunteer in Japan.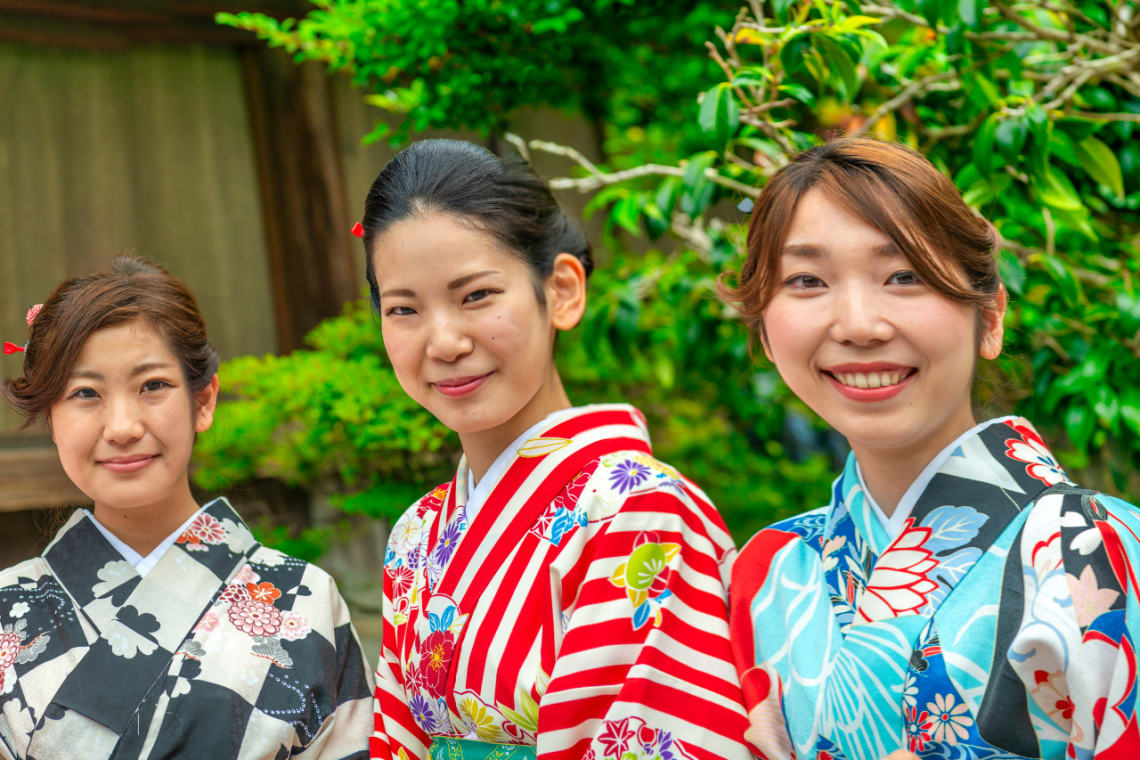 5. Have fun in The Netherlands
Super friendly locals, great for cycling, incredible architecture and an openness that'll lift your spirits - yep, that's the Netherlands.
Though it's not the cheapest of places to visit, it's definitely worth it. Dutch people tend to be incredibly kind which is great for solo travellers as you'll certainly feel welcome.
Overall, it's a very accepting place and people aren't afraid to express themselves so you won't have to worry about fitting in, because nobody is trying to (this is one of the reason why is considered among the 5 most friendly destinations for Lesbian travel).
With bright buildings, cycle friendly lanes and a happy atmosphere - this is one of the best places to visit as a first time solo female traveller.
If you're a fan of cute coffee shops, endearing small streets and friendly people who like to have fun, the Netherlands is the place for you!
Get in touch with your spiritual side at the Moon Farm holistic centre in Exloërveen, one of the many possibilities to volunteer in The Netherlands.
The Netherlands is definitely one of the best places to visit in Europe as a solo traveler.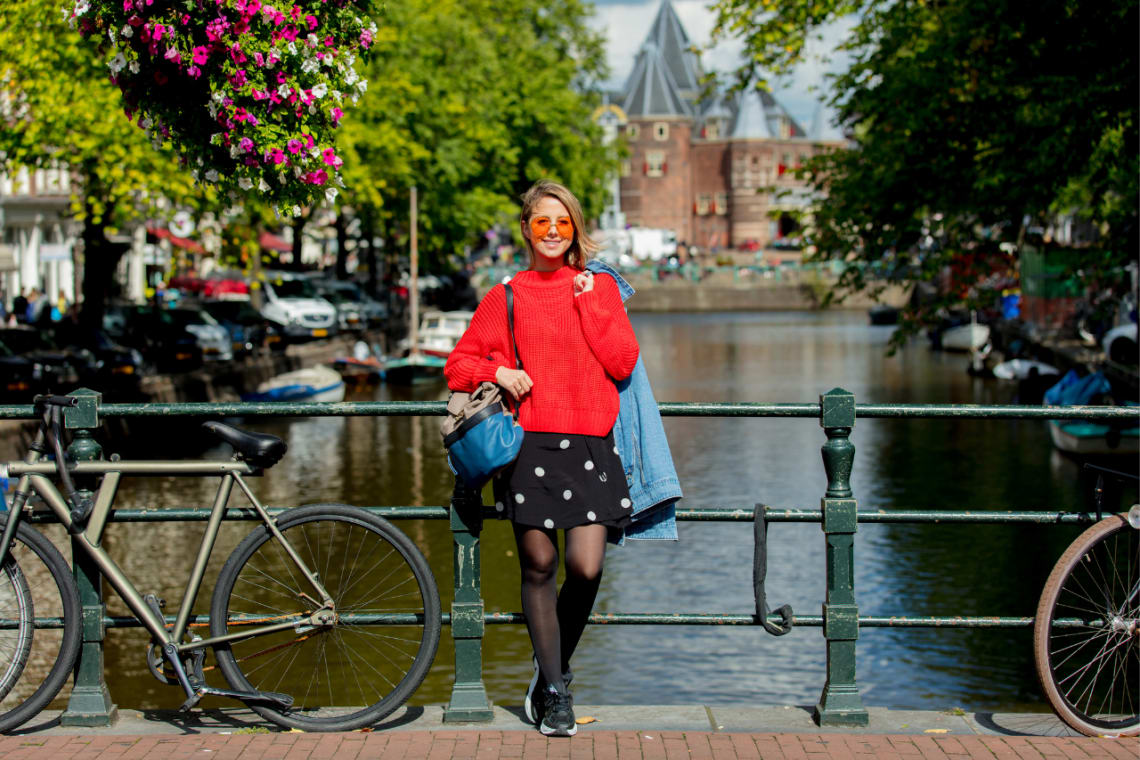 6. Put your boots on and travel solo across Southwest USA
For all my fellow outdoor lovers and nature fanatics, Southwest USA is a great place to visit.
Places like Utah and Arizona are perfect for those who prefer hiking boots over heels and serenity over loud and busy cities.
Head out to the mountains for some breath-taking views and end each night gazing up at the starry night sky as you sit around a campfire enjoying some toasted marshmallows.
This is a great trip for people who want true peace and quiet, without meeting many others along the way. Top tip: rent out a van and take a road trip across the Southwest to get the full experience.
Volunteer and stay in the heart of the Grand Staircase Escalante Monument!

Plan your trip with: What you need to know before traveling to the US and 5 U.S. cities worth traveling to alone.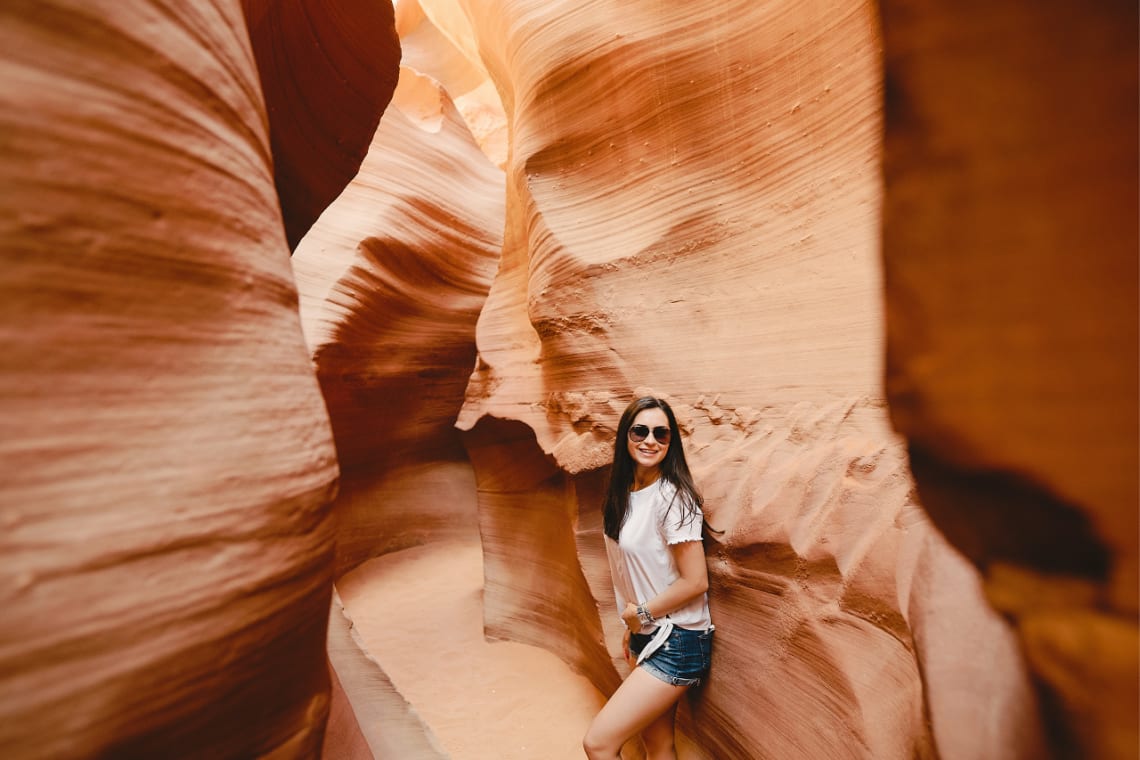 7. The Scottish Highlands & Coastal Towns: the place to go if you love hiking
The ultimate destination for hikers, wild swimmers and fans of live music. The Scottish Highlands are a breath of fresh air away from reality and provide travellers with a variety of rugged mountains, long cold water lochs and some of the best local pubs with live bands.
If you don't mind the rain and live for the outdoors, then you won't find somewhere much better.
A common trend for keen hillwalkers is 'munro bagging' i.e. trying to climb as many munros as possible (there's 282 in total!). An ideal day would be to climb a hill, take a dip in the water and then cosy up by an open fire in the local pub and tuck into some good pub grub. Perfection.
Note: if you do go hill climbing or open water swimming alone, always tell someone where you are going and make sure you have enough layers to keep you warm, and enough food to provide energy. Scotland is beautiful but the cold water can be lethal.
Stay in a castle whilst helping to restore organic gardens in Argyll, Scotland.
Check out all the volunteering opportunities in the UK and the experience of a fellow traveller doing a work-exchange for a month in Scotland.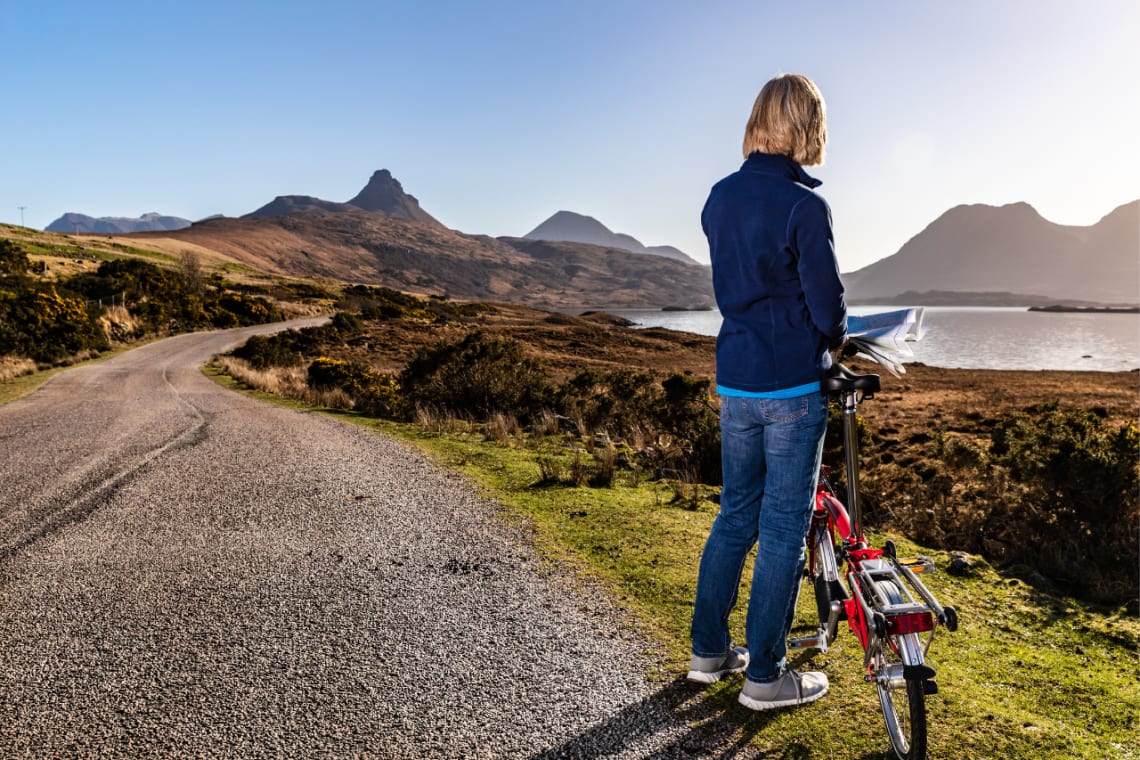 8. Budapest, Hungary: party and nature in one place
If you're constantly seeking the party lifestyle but want a balance of nature with it, Budapest is the ideal location.
Head out for a drink at the super cool ruin bars and watch the city come to life, or even better, sail on the river Seine and live it up on one of Budapest's famous party boats.
During the day take a walk through and admire the beautiful streets with amazing architecture, great cafes and restaurants and some luscious green parks.
Make sure to visit one of the thermal baths to relax and unwind from all the other activities the city has to offer. The great thing is that Budapest is pretty cheap, so you can live life to the fullest without worrying about the costs.
Join this wonderful hostel and volunteer in Budapest!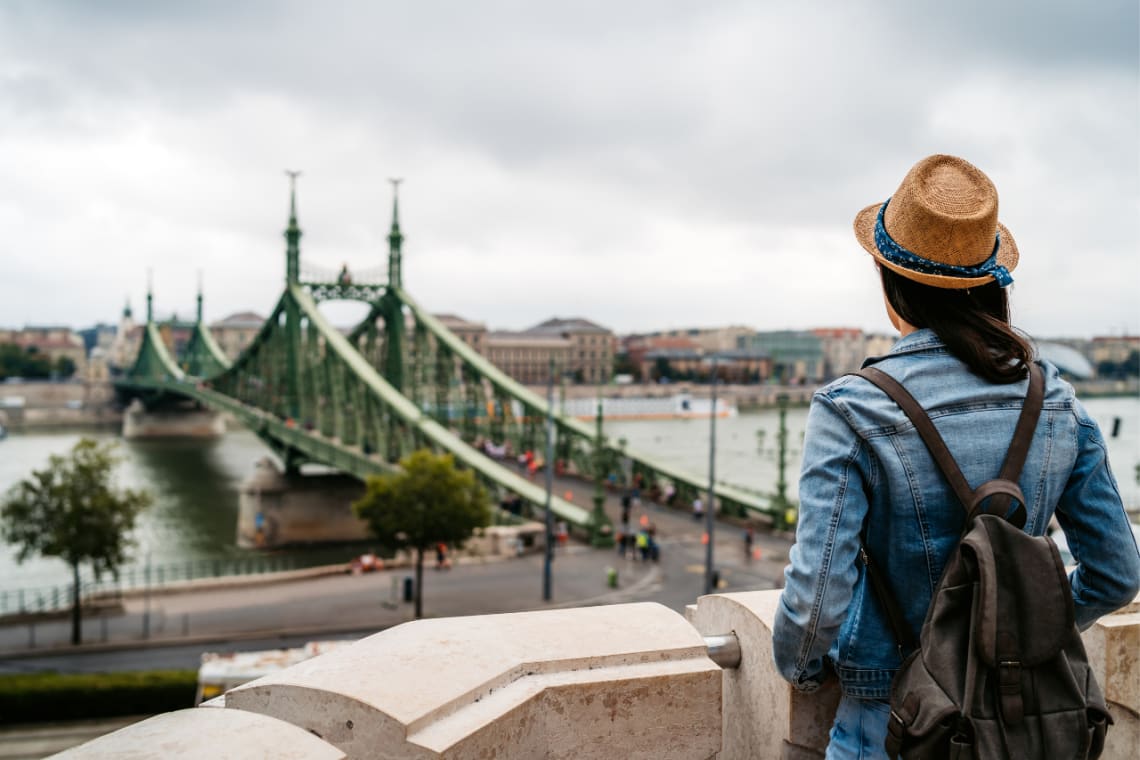 Ready to visit the best places to travel as a solo female? Some extra tips
Wherever you decide to go, just make sure you fully relish in the benefits of being a solo traveller. Go by your own schedule, eat the foods you want to and get out of your comfort zone and make some new friends.
Also, follow these tips to make sure you stay safe:
Tell someone where you're going - let a friend or family member know a rough itinerary of your trip to give yourself and them peace of mind.
Make sure to keep an eye out on your belongings - travelling is super fun, but sadly, pick pockets do exist.
Be aware of who you meet when out - making friends is one of the best parts, but you want to make sure you're staying safe.
Ready to take on your solo travel adventure? Check out this blog on top tips for female solo travel to help make your trip as smooth sailing as can be.
Are you a female solo traveller who's already set foot across the globe? Let us know in the comments where your favourite places to visit are!