The 10 best places to visit in Croatia in 21st century
Here are some of the best places to visit in Croatia, from the big cities to the beautiful islands!
5min
Croatia is a gorgeous Balkan country that is starting to make its way onto the radar of many tourists. For years it was overshadowed by other Mediterranean destinations like Greece and Italy. But now, travelers are becoming more aware of what a gem Croatia really is.
For those who are considering a trip to Croatia, here are some of the best places to visit. The country is relatively small, and it is shaped sort of like a capital C. But what it lacks in actual square footage, it makes up for in diversity, natural beauty, and culture.
Best places to visit in Croatia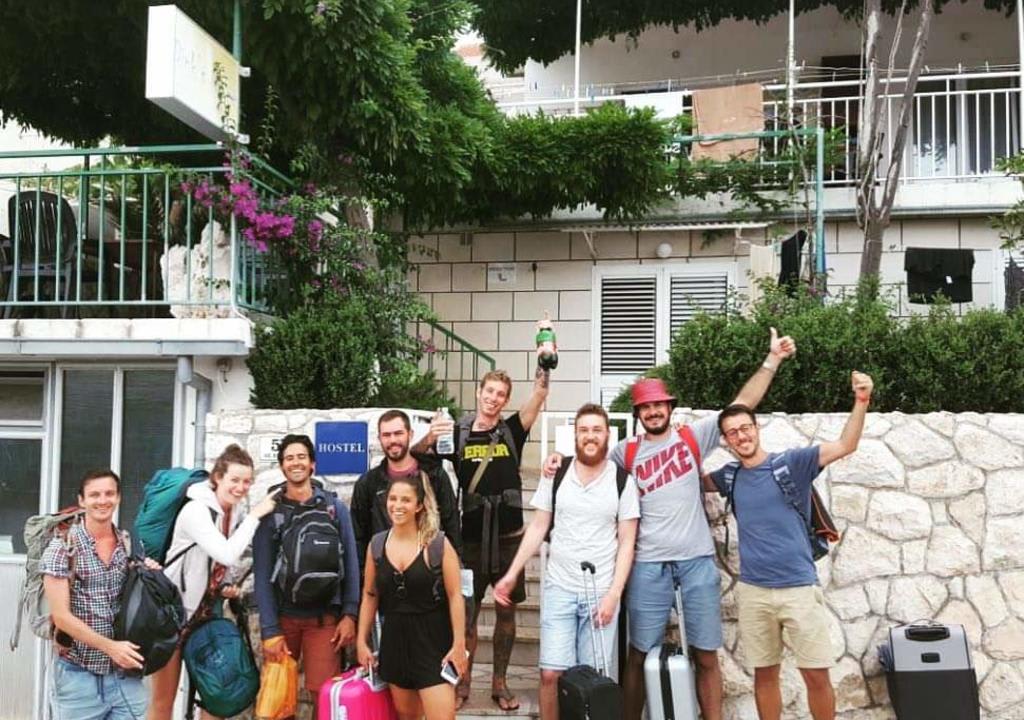 Inland and to the east, Croatia feels like part of eastern Europe with its vast hills, charming cities, and hearty food. But along the coast, it feels like a Mediterranean beach paradise, with islands, beaches, and turquoise waters.
No matter where you go in Croatia, you'll be amazed at the hospitality and friendliness of the locals.
To further experience the local culture, try doing a Worldpackers work exchange! You'll get to live and work among locals while learning new skills, gaining work experience, and saving money on accommodation.
Whether you're volunteering or just visiting, here are a few of the best places to visit in Croatia!
1. Where to go in Osijek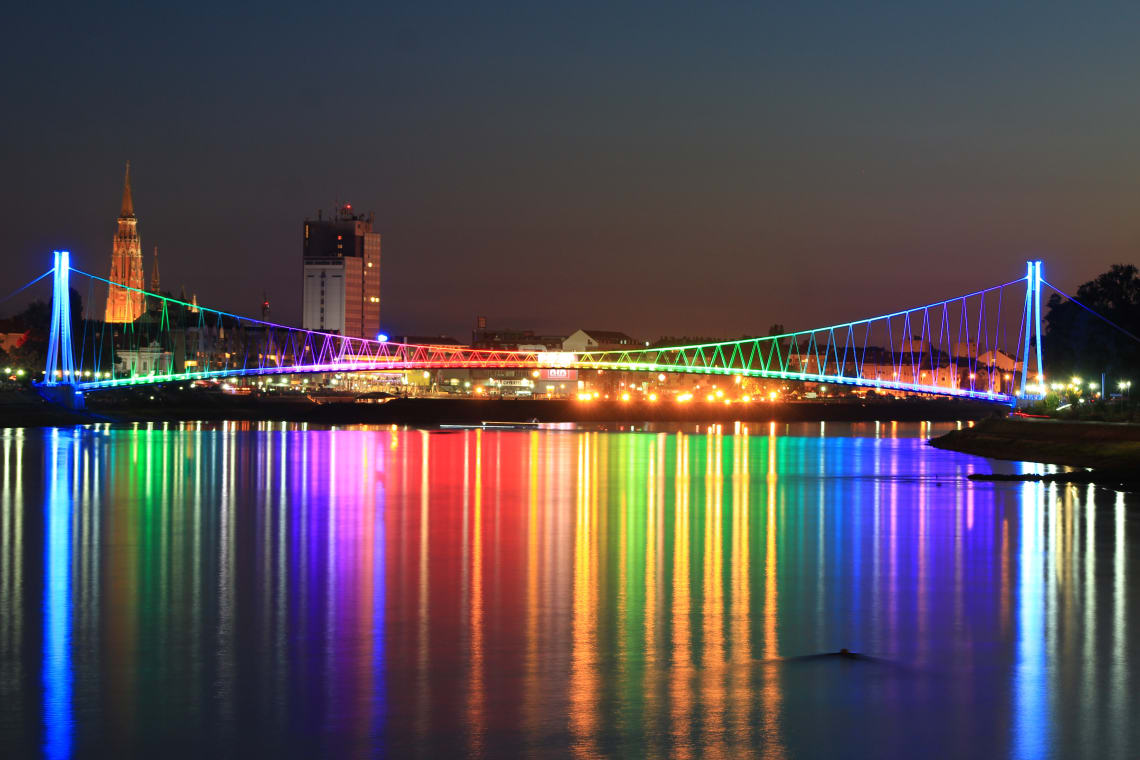 The eastern region of Croatia is known as Slavonia, and Osijek is its capital city. Out of all Croatia's major cities, Osijek has the strongest sense of Eastern European culture.
There are wide boulevards, magnificent buildings, quaint parks, and lots of local cafes and restaurants serving traditional cuisine. Osijek is also very affordable compared to other coastal Croatian destinations, mainly because it's not as touristy.
European Avenue is one of the coolest spots in the city. It's a long street lined with gorgeously decorated buildings.
2. What to do in Zagreb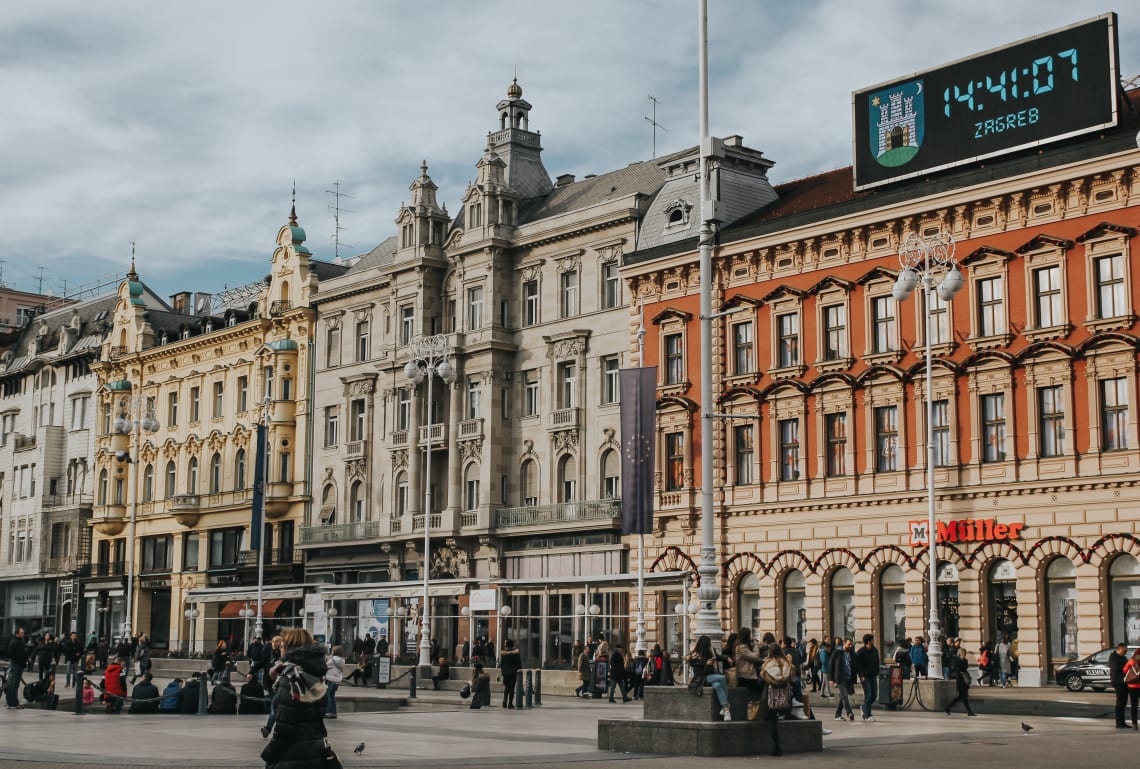 As the capital of Croatia, Zagreb is full of excitement. The city is divided into the Upper Town and Lower Town.
In the Upper Town, you'll find more of the historic sights, such as the Gothic Zagreb Cathedral and the beautifully decorated St. Mark's Church.
You'll also find the famous Dolac Market near here. This open-air market is the best place to mingle with locals and buy cheap local food in Zagreb.
Consider volunteering in Zagreb to develop new skills while make a positive impact on the world with a sustainable trip!

3. Visit Plitvice Lakes National Park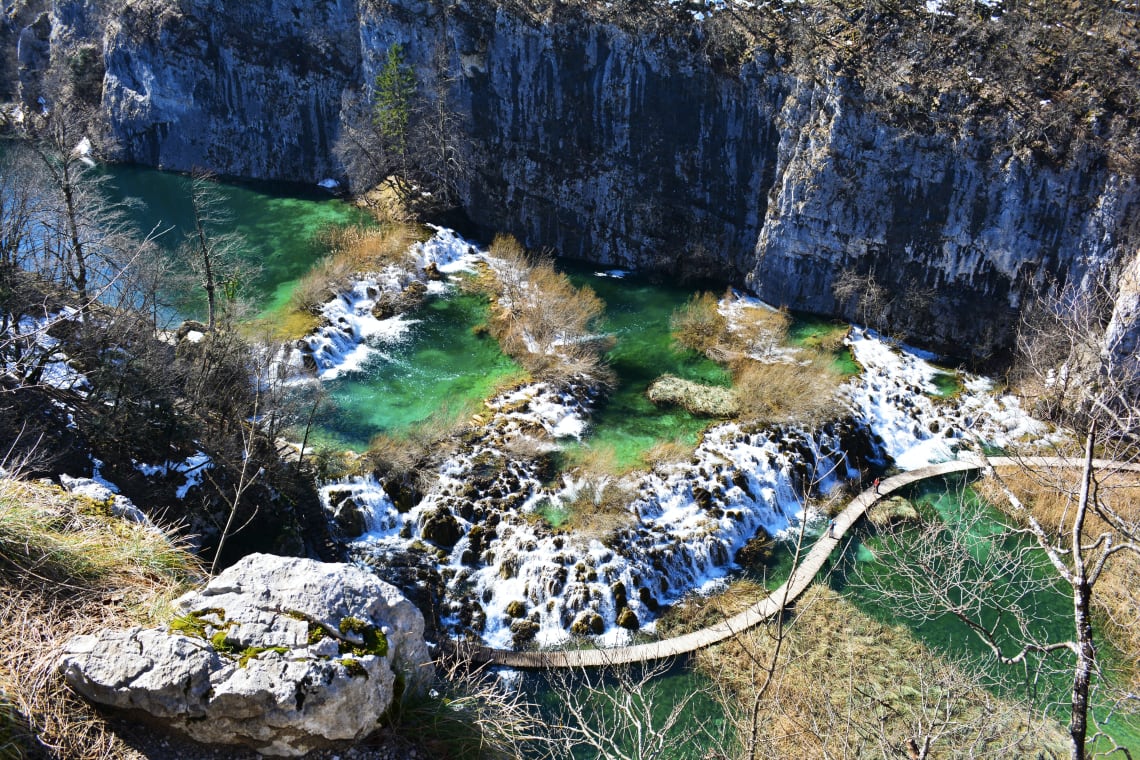 This gorgeous spot is one of the 17 best national parks in Europe. Images of tumbling waterfalls and turquoise pools have become quite well-known among travelers.

Plitvice Lakes National Park is a UNESCO World Heritage Site, and is located in central Croatia. It's an easy day trip from Zagreb, but you may want to stay here longer than a day as it's so beautiful.
This massive forest has layers upon layers of bright blue lakes, separated by waterfalls. Walking around here feels like a dream, and it's easily one of Croatia's most beautiful natural sights.
4. Best things to do in Hvar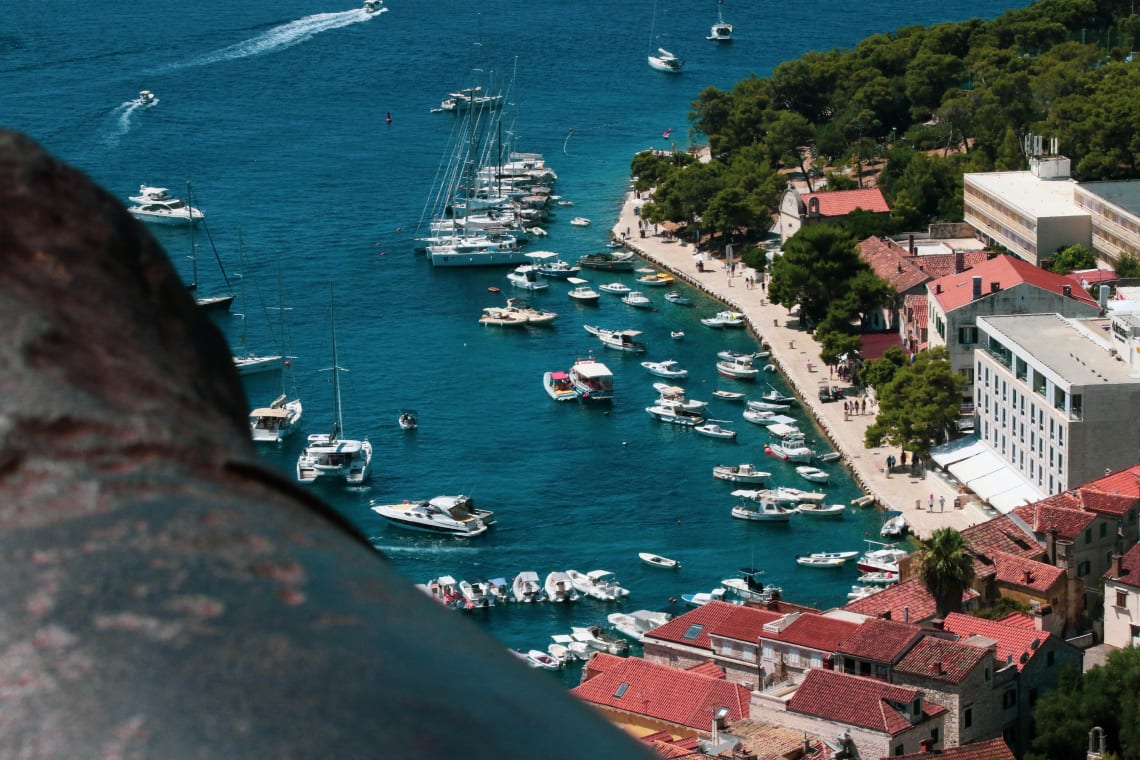 One of Croatia's best coastal cities, Hvar deserves a place on every traveler's Croatia itinerary.
The place has a thriving nightlife. If you are into clubs, there is even a volunteering opportunity as a party promoter in which you get party and drink discounts, besides other amenities.
There are also plenty of historic monuments, and opportunities for day trips. The Spanish Fortress and the Saint Stephen I Cathedral are two of the best landmarks.
For island adventures outside Hvar, head to Sveti Klement, Jerolim, Marinkovac, and the Paklinski Islands.
5. Things to see in Split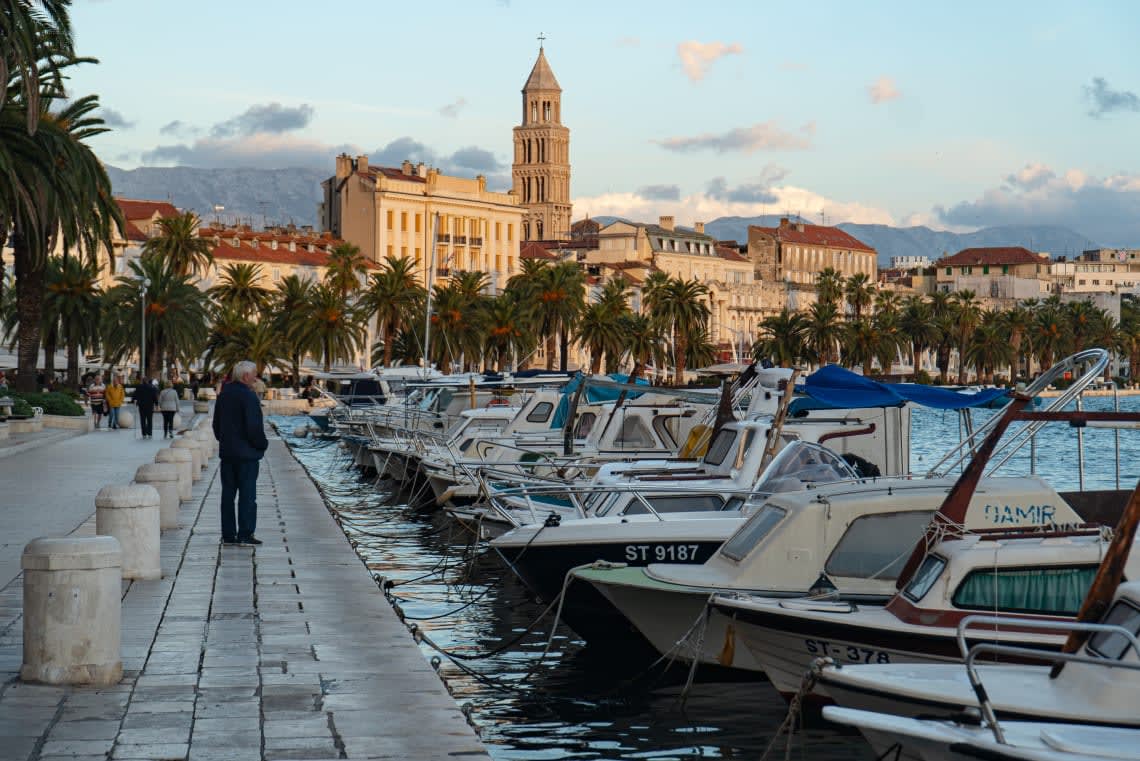 This lovely coastal city is one of the best places to visit in Croatia, and one of the most popular. Split is a great gateway for visiting some of the Croatian islands, as there are many boat tours that leave from here.
Split's Old Town is incredible to walk through. Be sure to visit the rustic St. Domnius Cathedral and climb to the top of the bell tower. There is a breathtaking view of the city and the ocean from up there!
Marjan Park is another awesome spot in the city. Head here to watch the sunset over the water, or go for a peaceful walk through the forest. There are also lots of fun party hostels in Split looking for volunteers.
6. Go to Krka National Park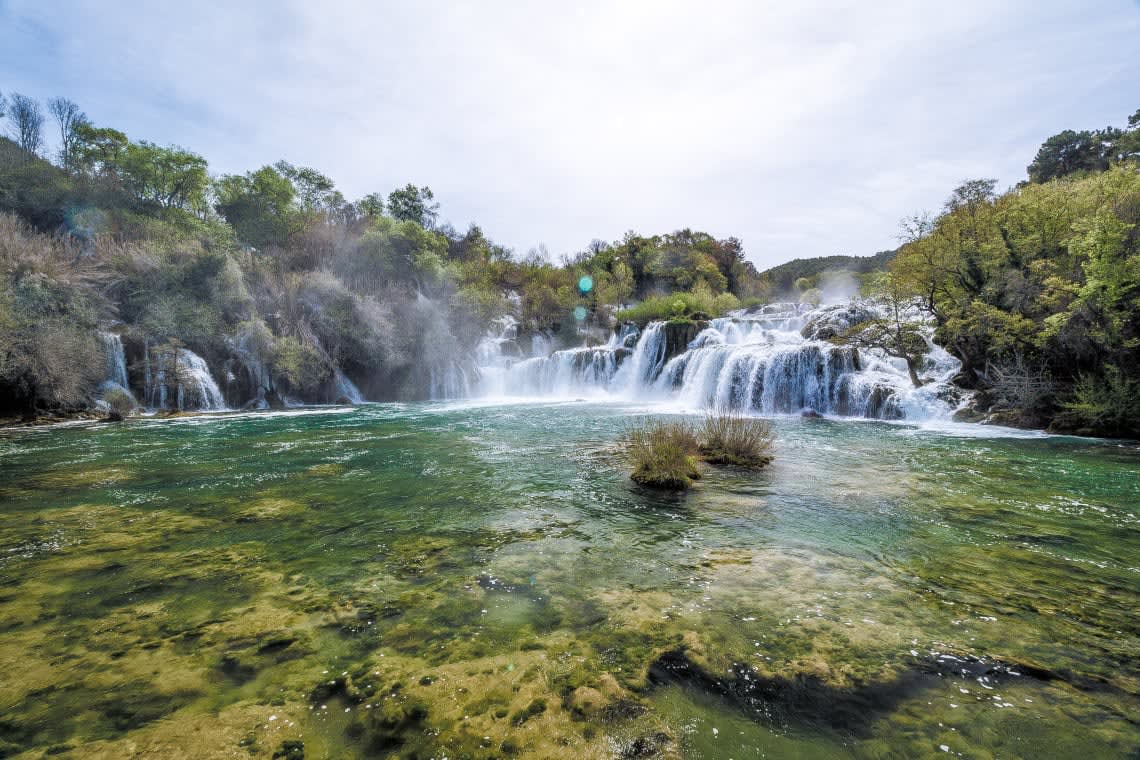 After Plitvice, Krka National Park is probably the next most famous national park in Croatia. Also famous for its waterfalls, Krka is a bit smaller than Plitvice but it's just as stunning.
You can easily explore this park in a day, and it's a convenient day trip from Split. Though the waterfalls are smaller than Plitvice, you can actually swim in the pools here when it's warm enough. So pack a bathing suit when you visit so you can dive into the clear, fresh water and swim in waterfalls.
7. What to do in Zadar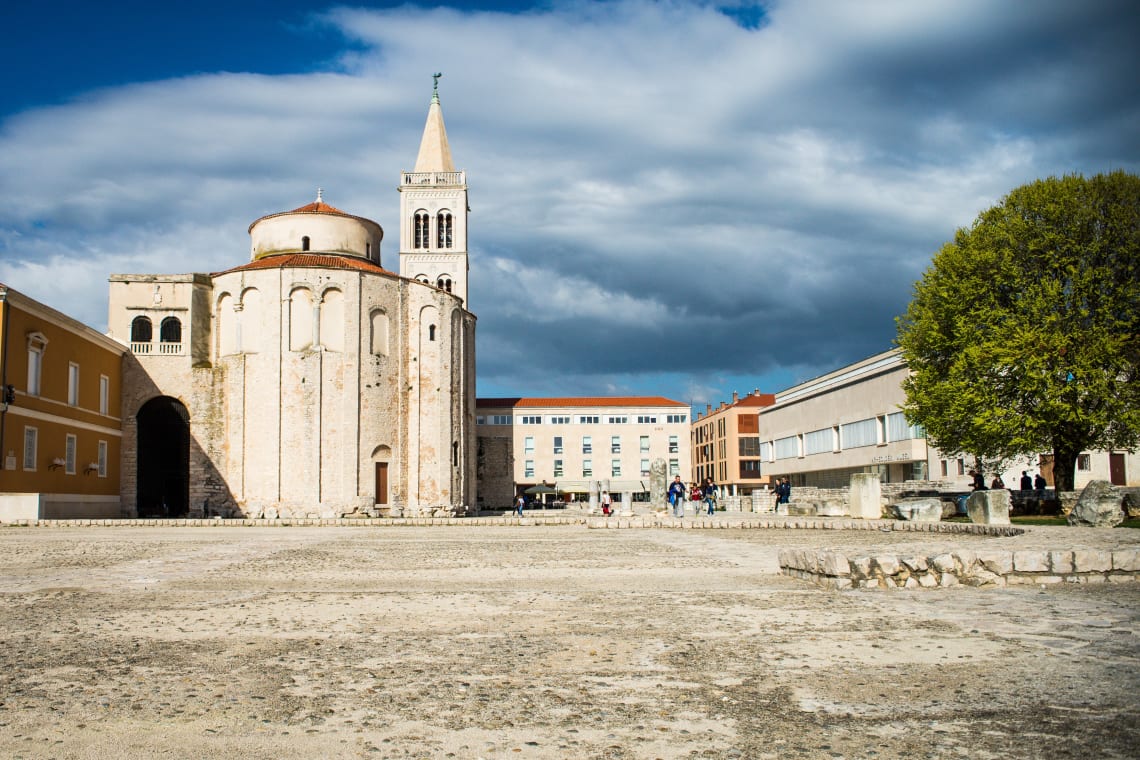 As one of Croatia's oldest cities, Zadar is full of history and culture. The Old Town is full of ruins and landmarks from the Roman and Venetian Empires, and there are plenty of cathedrals and religious monuments dating back to the 8th-11th Centuries.
It's also less crowded than Split, yet has that same Mediterranean vibe with nice beaches and seafood restaurants.
Zadar is another convenient starting point for visiting some islands. The best day trips from Zadar include Kornati Islands and Ugljan Island.
8. Where to go in Dubrovnik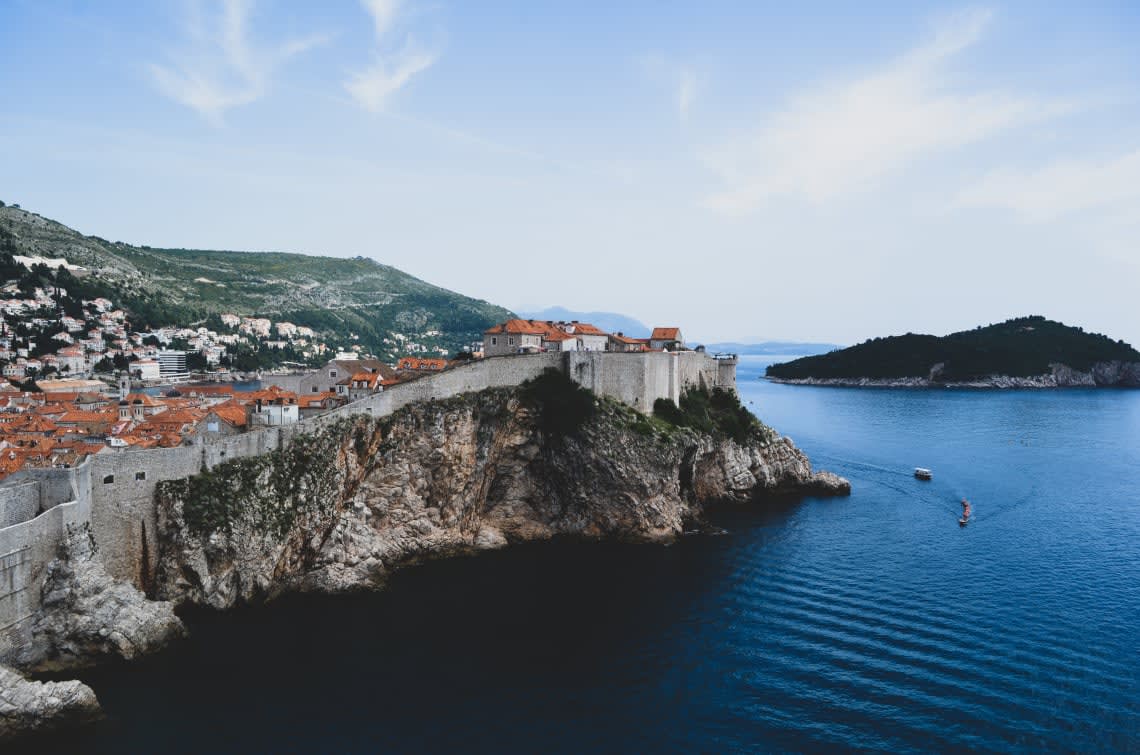 In addition to Split, Dubrovnik is one of the most visited cities in Croatia. This fortress city is one of the most expensive places in the country, but it's worth the visit.
The historic Old Town is crawling with narrow, steep stone stairwells that are great for exploring and taking photos.
The highlight of Dubrovnik is the City Walls, which encircle the Old Town. You can walk all along the top of the walls, admiring the aerial view of the red-roofed buildings and the view of the deep blue Adriatic sea.
Check out this volunteering position awesome to meet fellow travelers and enjoy the old city life in Dubrovnik.
9. Must-sees in Lokrum Island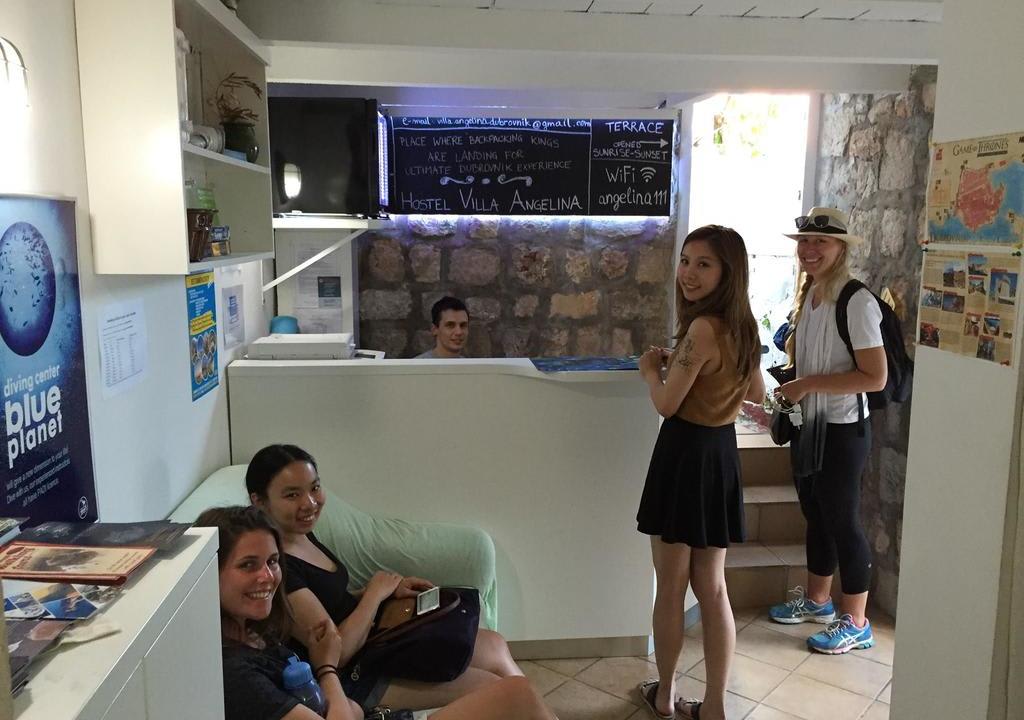 This tiny island off the coast of Dubrovnik is an amazing place to visit in Croatia. It's an easy day trip from Dubrovnik, as local ferries leave constantly throughout the day and the ride is only 20 minutes.
Lokrum Island is a lovely escape from the city. It can get crowded near the popular swimming holes and picnic areas, but it's very easy to find some solitude while walking through the forest trails or swimming in the refreshing ocean.
10. Places to go in Pula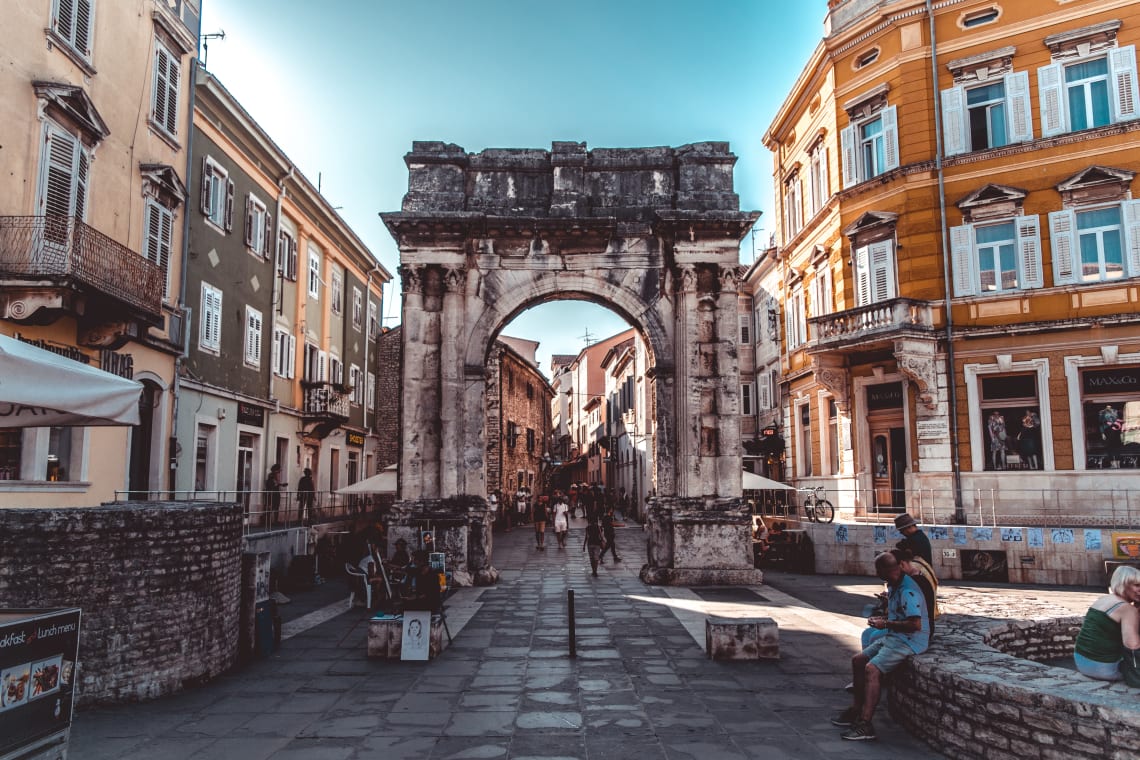 This is another coastal city in Croatia that is packed with history. The Roman ruins in Pula are in great condition, so be sure to check out the massive amphitheater known as the Pula Arena, the Arch of Sergii, and the magnificent Temple of Augustus.
One of the best things to do in Pula is taking a day trip to the nearby Brijuni Islands, which have plenty of natural beauty.
Croatia is a great European destination to pump your brakes and stay for a while. I recommend doing a volunteer experience to see all the best places to visit in Croatia.
If you want to know more about it, I recommend reading Why Worldpackers? Discover the company behind the collaborative travel movement.