10 best places to visit in the Czech Republic
With beautiful scenery, an abundant history, affordability, warm people and its world-renowned beer, the Czech Republic is definitely a country you won't want to skip over or even skim through if you're planning a trip to Central or Eastern Europe.
9min
Chances are, you've heard of the country's wondrous capital city of Prague but you might still be asking yourself...
Is the Czech Republic worth visiting?
Let's start by saying yes, absolutely! With beautiful scenery, an abundant history, affordability, warm people and its world-renowned pivo (beer), the Czech Republic is definitely a country you won't want to skip over or even skim through if you're planning a trip to Central or Eastern Europe.
To prove why you're going to want to visit the Czech Republic, this article will highlight ten of the country's best places to visit.
If you haven't realized already, it won't take long to see that the Czech Republic has a lot more to offer than just Prague!
With the country having such diverse appeal and everyone having their own opinions and personal preferences, it's impossible to list the cities in order of how fantastic they are. Each place has its own charm and every city mentioned is worth visiting. For these reasons, the country's must-see cities will be discussed in order from most to least-populated.
The best places in the Czech Republic are:
Prague

Brno

Ostrava

Plzeň

Olomouc

Liberec

České Budějovice

Karlovy Vary

Český Krumlov

Telč
---
1. Prague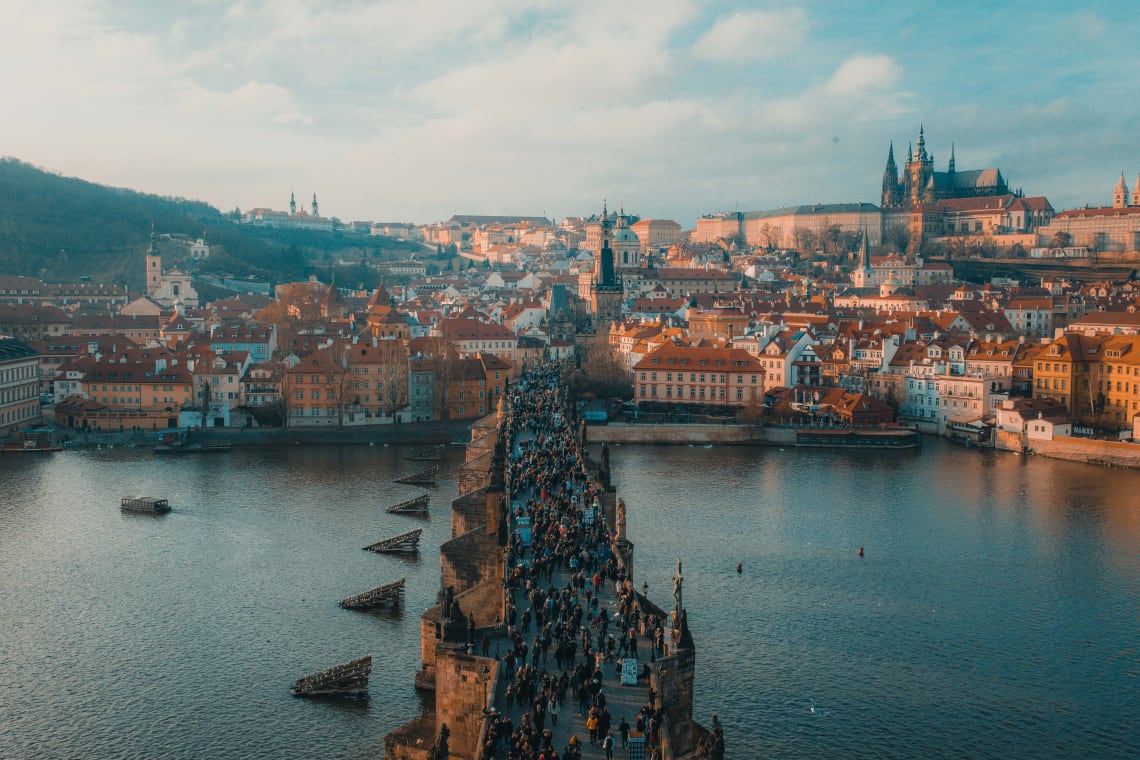 Although the Czech Republic has a lot more to offer than just Prague, an article like this would be incomplete without discussing the wonder that is its capital. Having flourished throughout the Gothic and Renaissance periods, there is no surprise that this gem is still continuing to flourish in the modern-day.
Prague has earned its position as one of the top ten most visited European cities and its historical center has been given UNESCO World Heritage status, so you're probably going to want to visit if you're in the area.
One of Prague's most popular attractions is Karlův most (Charles Bridge) which exhibits thirty Baroque statues that were erected during the 17th and 18th centuries. Getting up nice and early or waiting until much later at night is highly recommended unless you don't mind squeezing your way through the crowds.
On the western side of the Vltava River is where you can visit the grand Hradčany castle complex which is home to Pražský hrad (Prague Castle). This is a place where you'll be immersed in architecture expressed in a range of styles that date back to the ninth century. You'll also be able to find some great views looking back across the river and over the city!
When you're ready for a break from seeing the sights, you might like to take a stroll to the Petřínské sady (Petřín Gardens) where you can find more amazing views along with some space to reconnect with nature and maybe even enjoy a picnic if the weather permits.
Not only is this city bursting at the seams with attractions for lovers of history, great food, and parties to enjoy, but it's also the place where you can find the most vibrant contemporary art and literature scene in the country. Prague is incredibly rich in culture, history, food, and art, so you will have no shortage of wonderful things to see and do among its picturesque, pastel-colored streets.
With more than a dozen amazing opportunities available to volunteer as a Worldpacker in Prague, there's no better way to explore and experience all that this vibrant city has to offer.

2. Brno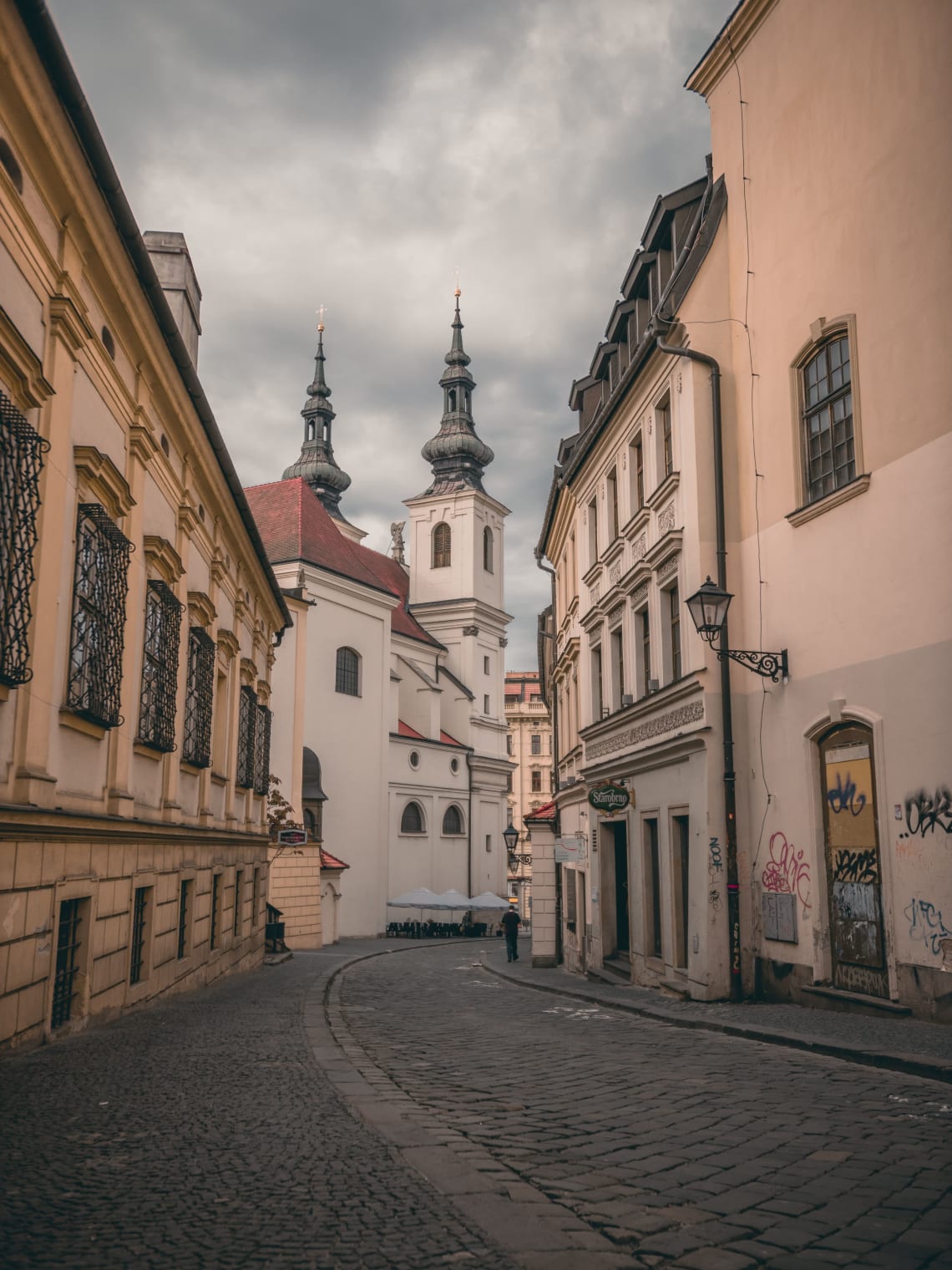 Brno is a university city that's bubbling with student energy; there are plenty of local craft beer bars, cafés, museums and architecture to be enjoyed.
As the country's second-largest city, Brno is home to many impressive historical buildings like the Cathedral of Saints Peter and Paul, and Špilberk Castle, but you can find some modern gems here too!
The Cathedral of Saints Peter and Paul is quite famous around the country, as it can be found on the 10Kč coin! Entering the cathedral is free of charge. When visiting the Cathedral, it can be nice to bring a beverage or some snacks to enjoy up there on Petrov Hill, as there's an amazing view over the suburbs of Brno and Špilberk Castle.
As for a landmark that reflects a much more modern aesthetic, there's Brno's Astronomical Clock. Sticking out like a sore thumb in the city's main square (Náměstí Svobody), the Astronomical Clock gets plenty of giggles and holds peoples' attention as they reach their hands inside and wait for 11 am.
Diverse and vibrant like the city's inhabitants, Brno is a wonderful place to visit to gain more of an insight into life in the Czech Republic.
3. Ostrava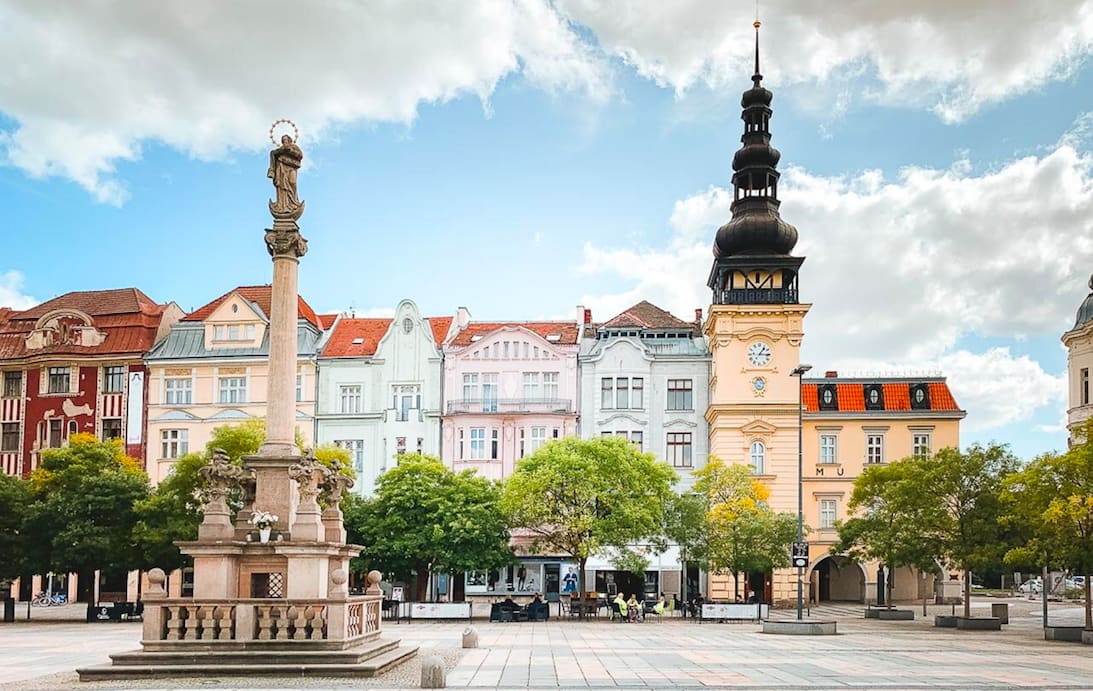 The Czech city of Ostrava is abundant and thriving in so many ways. With a strong industrial past and present, this is a real city for the working class.
Ostrava is where you can experience the Czech Republic's diversity; it may not be as pretty and pristine as some of the other destinations on this list, but it's definitely oozing with character and authenticity.
Despite being rather industrial, you will still be able to find a beautiful, ornate old town dressed in the country's quintessential pastel shades.
Ostrava also hosts many great festivals, there is a vibrant nightlife and a fantastic food scene, all of which make it a great city to explore when traveling in the Czech Republic.
4. Plzeň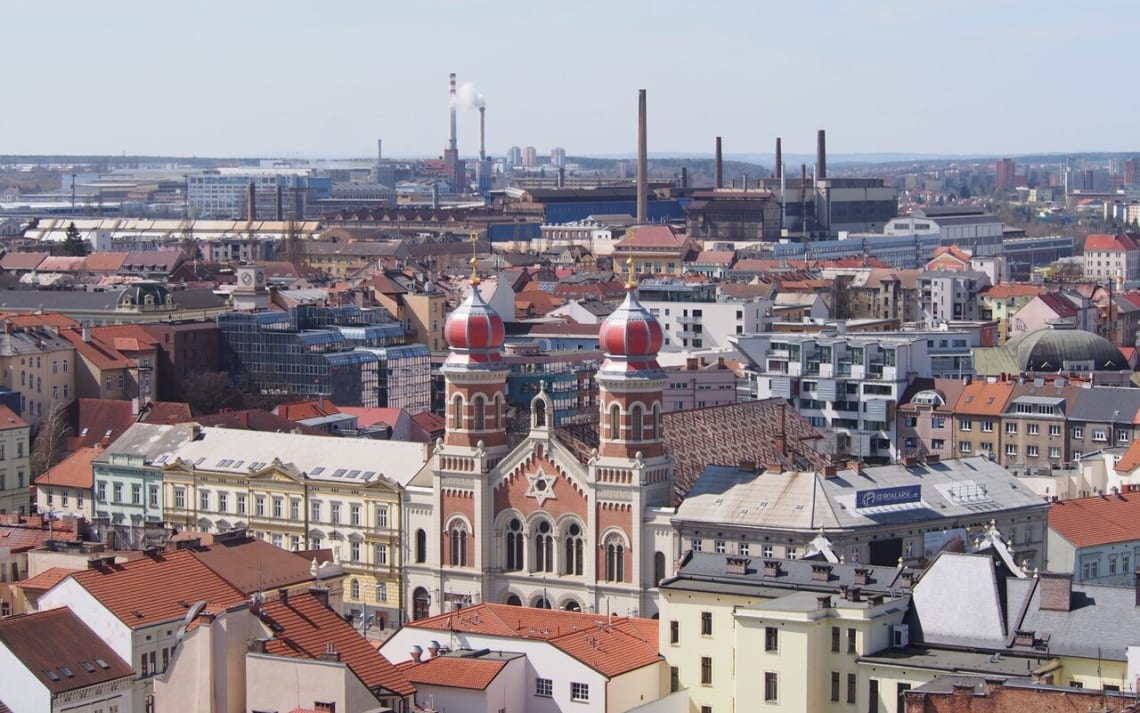 As the fourth largest city in the Czech Republic, the western bohemian wonder of Plzeň is much like you would expect... full of charm and great beer!
Although the city is renowned for gifting the world with its Pilsner lager and the Pilsner Urquell brewery, Plzeň is also home to some fantastic architecture, sights, and attractions.
With a lovely old town and some interesting historical underground tunnels, Plzeň can either be a fun day-trip from Prague or another delightful Czech city to soak up on your travels.
5. Olomouc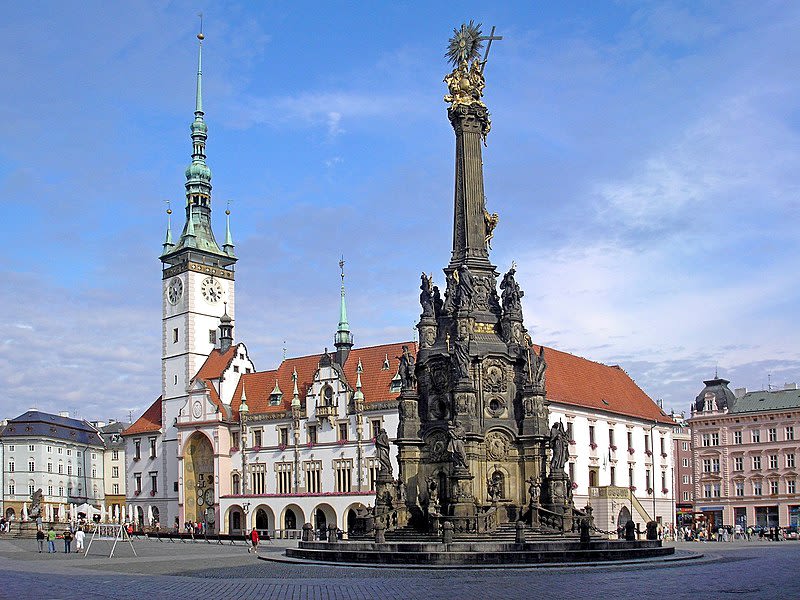 The historical university city of Olomouc is a lesser-known gem just waiting to be explored and enjoyed.
With plenty of history, beautiful architecture, the vibrance of student life, a thriving local craft beer scene and its renowned Moravian wine, this city is a fantastic destination that can be especially appealing to young, budget travelers who are seeking out some more authentic insights by stepping off the usual tourist route and experiencing what it's really like to live as locals do in the Czech Republic.
As for points of interest, Olomouc is home to the amazing Saint Wenceslas Cathedral and the Holy Trinity Column. Saint Wenceslas Cathedral is a gothic cathedral that was founded in 1107 and is proudly the tallest church tower in Moravia and the second tallest in the Czech Republic.
Then there's Olomouc's Holy Trinity Column, which is featured on the UNESCO monument list and has been declared as Central Europe's largest free-standing Baroque sculpture.
It can also be fun to go around and find each of the Fountains of Olomouc! The city boasts six Baroque fountains and one more modern one that was completed in 2002; all of the fountains have a conceptual connection through mythology.
Olomouc is also home to the fantastic Poets' Corner Hostel. As a small, apartment-style establishment with a committed team of staff who live in the building, you're almost guaranteed to consider this place a home away from home.
The Poets' are currently offering the opportunity to be a Worldpacker in Olomouc by helping out with reception and cleaning, so there's no better time to visit and get to know the joys of this sweet city.
6. Liberec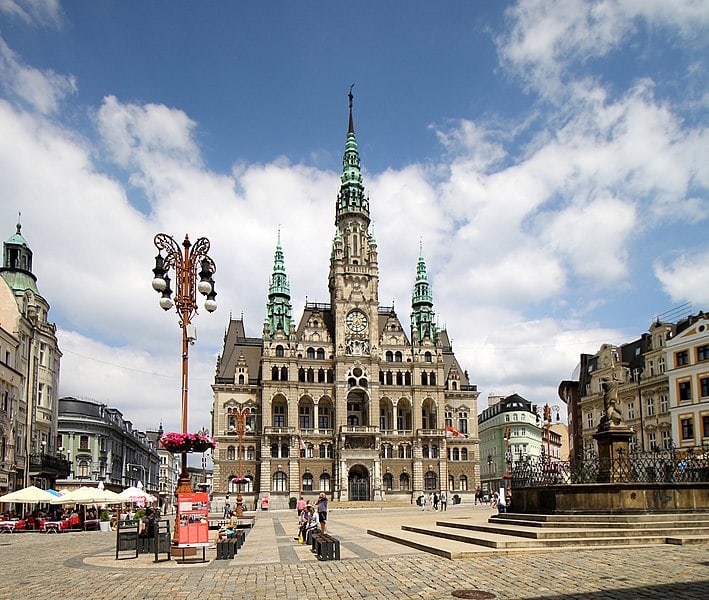 Situated at the base of the Jizera Mountains (Jizerské hory), Liberec is a wonderful destination for those who are looking for the best of both worlds.
This Northern Bohemian city was known as the largest manufacturing destination in the country during the 18th century, and it continues to hold onto its prosperous past by providing a lively atmosphere and beautiful sights to see throughout each of the seasons.
The mountains themselves provide an abundance of opportunities for nature lovers and thrill seekers, with downhill slopes and cross-country trails during the winter months. There's also Ještěd Mountain, where you can find Ještěd tower perched at its peak.
As for within the city itself, there is plenty of gorgeous architecture that stands tall as reminders of an Austro-Hungarian past. Worth mentioning is Liberec's impressive town hall which can easily be mistaken for a cathedral!
Whether you're a nature-lover or you're just looking to see more of the Czech Republic, Liberec is a great destination that you're not going to want to miss.
7. České Budějovice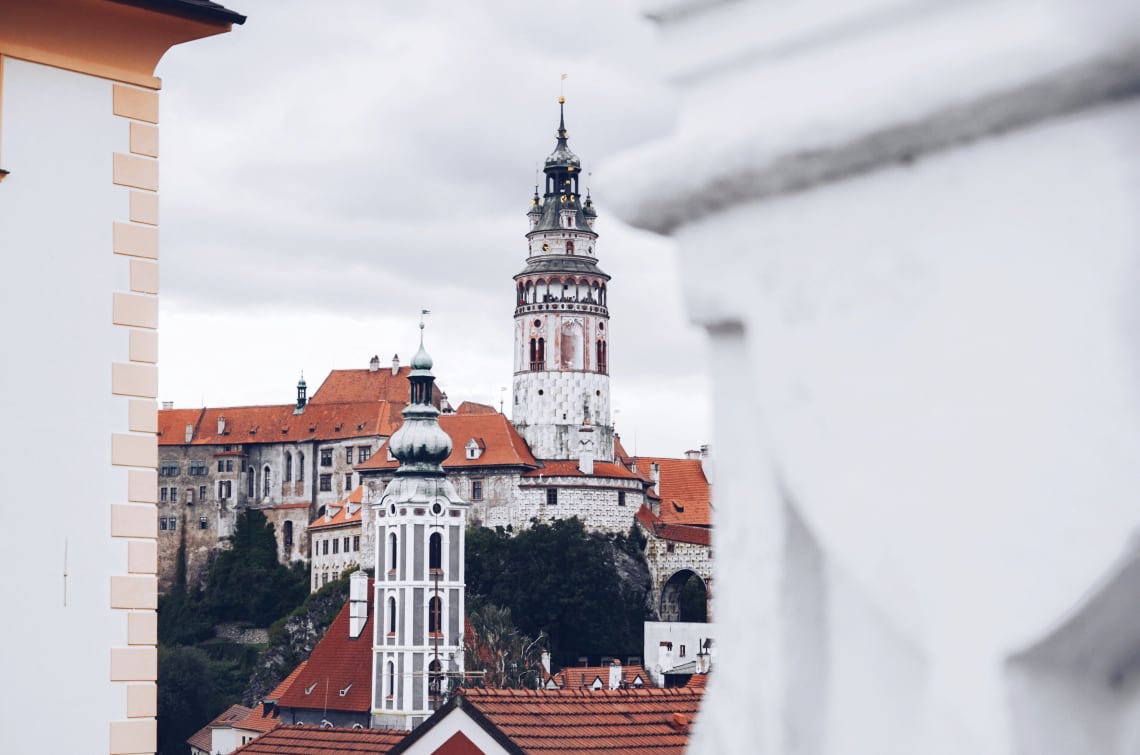 České Budějovice is another fantastic destination to visit if you're interested in the wonders of the Czech Republic and you're looking to find out what a real Czech city is like. Abundant in fantastic locally run establishments, this is a place where you'll be able to avoid other tourists and enjoy some authentic Czech hospitality, beautiful architecture and scenery.
České Budějovice is proudly home to another one of the country's world-famous beers. Arguably the most iconic, the Budweiser Budvar Brewery (Budějovický Budvar) is the country's only state-owned establishment of its kind, so tasting some pivo while you're here is considered to be a cultural experience.
The city's Old Town consists of a range of architectural styles, with the Přemysl Ottokar II Square (Náměstí Přemysla Otakara II) at its center. This is one of the largest town squares in the country! Here in the square, you can find the Fountain of Samson (Samsonova kašna) which is lit up at night and is considered a symbol of the city. After checking out the immensity of the town square, you can climb to the top of the Black Tower (Černá věž) if the season permits. At 72m high, the tower provides an amazing view and you can even borrow a pair of binoculars for 10Kč.
As a smaller city, it's incredibly easy to get around on foot or you can use the bike-sharing system and go for a ride! The city is situated at the confluence of the Vltava and Malše rivers, and there are some lovely pathways for cycling alongside the water.
8. Karlovy Vary
This wondrous hot spring spa town in Western Bohemia will make you feel like you're in a fairytale as you wander around its streets, enjoying the beauty of the valley, the opulent architecture, the lively culture, and the healing nature.
Once a place where royals would retreat, Karlovy Vary is oozing with charm and elegance.
This is a destination you will definitely want to visit if you're in need of a break, some rest or some tender loving care. Alternatively, plan to visit during the annual Food or International Film Festivals if it's culture that you're after.
Either way, this beautiful town won't disappoint.
9. Český Krumlov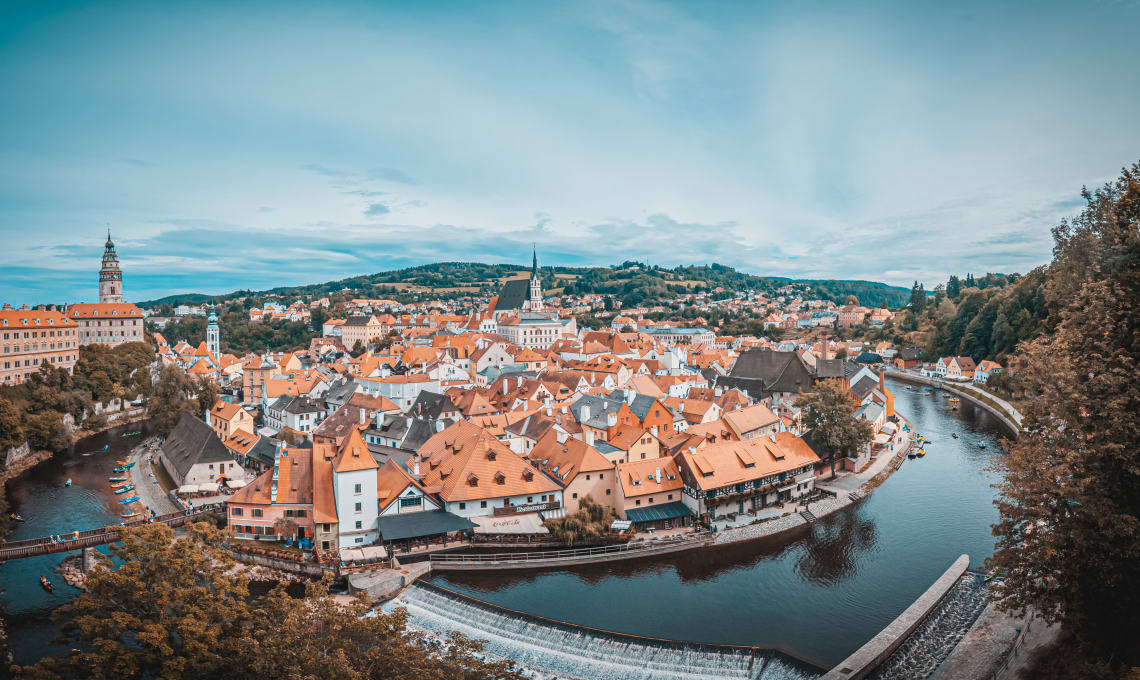 Having been declared a UNESCO World Heritage Site in 1992, you'll feel like you're in a fairytale as you wander around this medieval city's picturesque, cobblestoned streets and winding alleyways.
Český Krumlov is a fantastically well-preserved and restored gem but unfortunately, you won't be the only one who knows it.
It's a great place to enjoy for a day or two; somewhere to take some photographs and perhaps visit one of the various festivals and events the town hosts each year, with the most notable being a three-day long medieval event called the Five-Petaled Rose Festival and the International Music Festival Český Krumlov.
10. Telč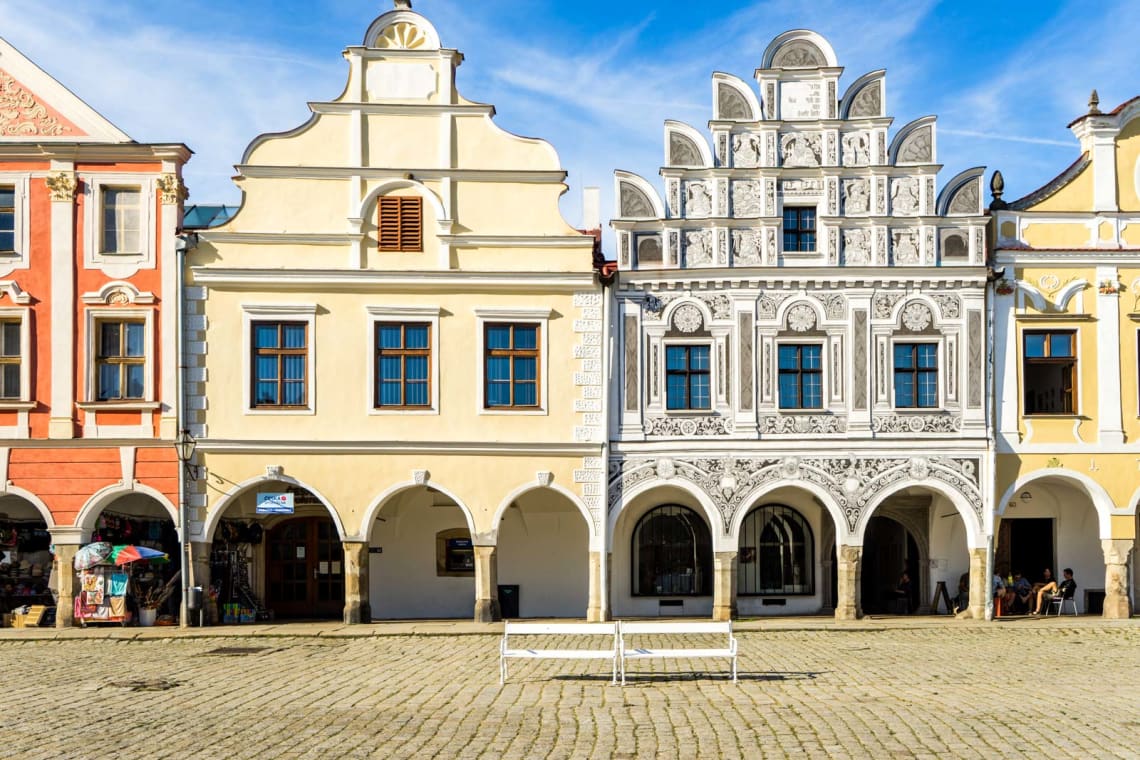 Another absolutely beautiful fairytale town in the Czech Republic is Telč.
Known as a sleepy town with its population of only about 5,500 people, this special little gem was given its title as a UNESCO World Heritage Site in 1992, which was the same year as when the historical centers of both Prague and Cesky Krumlov had their UNESCO statuses inscribed.
Located in the south, between České Budějovice and Brno, Telč's intricate and ornate old town was rebuilt after a fire in the 14th century. The town features some interesting historic underground tunnels with tours on offer that allow you to see and feel what it was like to live in the town back in the day.
Overall, another charming city you won't want to miss.
The beautiful Czech Republic
With the bustling capital of Prague, the vibrant cultural hub of Brno, the industrial authenticity of Ostrava, the pilsner in Plzeň, the historical charm of Olomouc, the diverse nature of Liberec, the endearing essence of České Budějovice, royal relaxation in Karlovy Vary, the medieval fairytale of Český Krumlov, and the sleepy sweetness of Telč, volunteering in the Czech Republic could definitely be your next favorite travel experience.

There is a lot of love about these cities, but there are even more that are just waiting to be discovered!