The best travel books: 15 books to fuel your wanderlust
The best travel books to fuel your wanderlust! This list is full of fiction and non-fiction books about travel that will inspire you to embark on your own adventures around the world.
15min
Books are amazing because they allow you to travel without ever leaving your home. Through words and imagery, you are transported to different places, absorbed into different stories and escorted out of everyday life and into a new world.
Some travel books excel at taking their readers to different places, figuratively and literally. Other travel books are so moving when depicting a different culture that people may add that place to their travel bucket list immediately.
For the people who don't actually enjoy traveling, the best travel books may help them feel adventurous and help them learn about different cultures from the comfort of their favorite armchair.
The art of reading is essential to becoming an informed, creative, and intelligent citizen of the world. Whether you are reading to learn and educate, or reading to imagine and escape, reading exercises the mind and soothes the soul.
For me, reading is a wonderful part of traveling. I like to buy books from the countries I visit so I can learn about the cultures and lifestyles from the articulated words of locals. When I'm not traveling, I like to read the best time travel books that take me back in time to past ages of civilization, or take me around the world to different nations of the globe.
Whether you're an avid traveler looking for a good book to read on the plane, or a seasoned traveler looking for a new destination to add to your bucket list, or a new traveler looking for that extra push to explore the world, I'm sure at least one of these travel books will inspire you.
These travel books, most of which I've read myself and some of which I've been recommended by friends, all offer something special.
Some are autobiographies of real people who have traveled and experienced the world first hand.
Some are fictional stories that will whisk you away from reality as they illustrate a magical situation or an otherworldly place.
Some are educational books that aim to inform the audience about some issue or topic.
All of these will make great additions to your backpack or bookshelf, and some will make best travel coffee table books.
This list provides some of the best travel books that have had a strong effect on me or people I know, and I'd like to recommend them to all members of the Worldpackers community. I guarantee at least one of the beautiful pieces will inspire someone to travel, whether by work exchange on a world trip or a simple weekend getaway, or at least inspire them to travel mentally, from the comfort of a cozy armchair.
Almost all of the storylines for the books on this list take place in locations that happen to be Worldpackers destinations, meaning there are opportunities to exchange work for accommodation by staying with vetted Worldpackers hosts.
If reading one of these books sparks your wanderlust to visit the story's place of setting, you're in luck! The opportunities available for each city and country listed throughout this article have been linked accordingly, so make sure to check them out as you read along!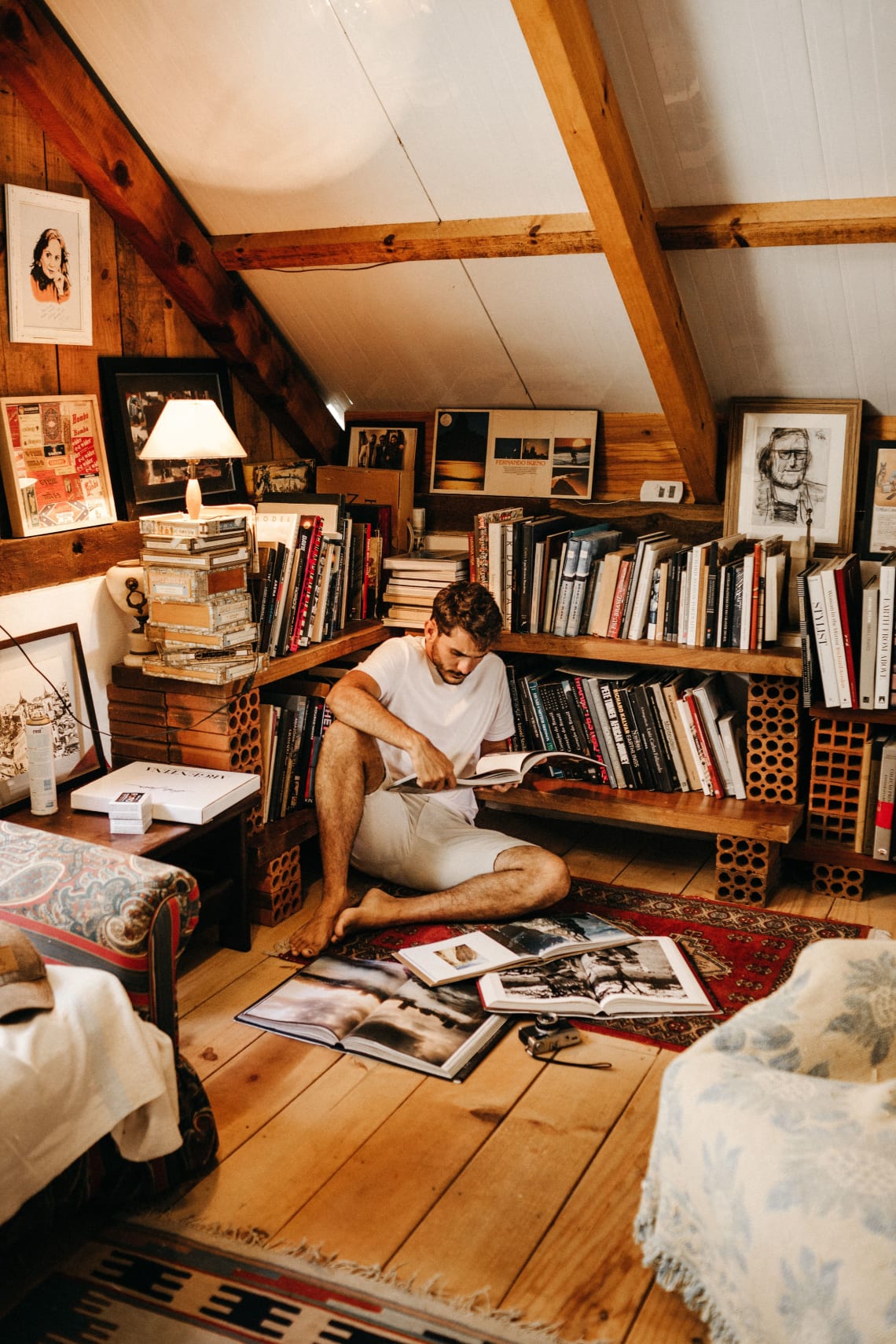 The best travel books: 15 books to fuel your wanderlust
1. The Elephant Whisperer by Lawrence Anthony
Wild, hilarious, shocking, and emotional are only a few words to describe this novel. This true story of Thula Thula Game Reserve in South Africa is a great read for animal lovers, environmentalists, or anyone interested in learning more about conservation and travel in South Africa.
The owner of the Game Reserve in Zululand, KwaZulu-Natal province of South Africa, Lawrence Anthony, tells readers about his experience adopting a herd of rogue elephants to save them from being killed. He had never had elephants on his game reserve before, so to say this experience was a challenge is an understatement.
The chaos that follows the herd's adoption eventually turns into progress and Anthony slowly bonds with the massive creatures and makes them feel at home. He also describes encounters with crazy natural disasters, poachers, wild animals, and local tribes, all of which are just daily occurrences for a game ranger in South Africa.
Every chapter in this book is like a new adventure, with plenty of both heartbreaking and heartwarming moments. I truly couldn't put this book down, and it's one of the best books I read while traveling in South Africa.
If you decide to add South Africa to your list, check out the Worldpackers South Africa travel guide when planning for your trip!
2. Eat Pray Love by Elizabeth Gilbert
This classic travel book gained fame through the movie adaption starring Julia Roberts, but the book is not to be neglected.
The story follows a common theme of a human being feeling lost, disconnected and dissatisfied with their conventional life and yearns to travel the world. At age 34, Elizabeth Gilbert thought she had everything she had ever wanted, including a faithful husband, a successful career, and an impressive home but found herself unhappier than ever.
To solve this predicament, she embarks on a year long journey to eat divine food in Italy, pray and explore spirituality in India, and learn how to love herself and others in Bali, Indonesia. Not only will this book make eager travelers crave pasta and gelato and start looking up flights to the far east, but it will make them re-examine their own lives.
Are you in love with your life? If you're not, you have the power to change that. Create a life for yourself that you adore, just like Elizabeth Gilbert did.
3. On The Road by Jack Kerouac
Published in 1957, this narrative of a cross-country United States road trip is based on Jack Kerouac's own personal travels. Through raw descriptive writing and a little comedy, Kerouac illustrates what the United States was really like back in those days.
From San Fransisco, to Virginia, to Denver, to New York and a brief detour to Mexico City, readers can follow along the adventures of fictional narrator "Sal Paradise" and his friends as they gallivant around North America.
Though the world has changed much since the 1950s and the USA is hardly the same as it was then, history has a way of influencing and even shaping the modern world. And of course, the thrill of road-tripping remains.
This is one of the most classic travel books for the USA, as taking a road trip was the only real way to get around the country back then. If you're looking for an introspective book that will make you laugh and make you consider a road trip around the USA, this is it.
But before you hit the road, check out Worldpackers' blog about what you need to know before traveling to the US!
4. The Edible Atlas by Mina Holland
This enticing book, subtitled "Around the world in thirty-nine cuisines" does precisely what it implies. With each chapter, Holland whisks her readers to different countries, where she explains the history and culture behind different traditional food dishes and even lists recipes so readers can recreate the magic in their own kitchens.
For some countries, the food is so complex and central to the culture that she has to break the chapter up into regions. For example, she dives into five different areas of Italy, including Veneto, Lazio, Emilia-Romagna, Calabria, and Sicily.
Readers also get to visit Vietnam, Morocco, Turkey, Germany, South Korea, France, India, Mexico, Ethiopia, Thailand, Spain, and more.
This is a great travel coffee table book to have on hand so you can pick it up if you ever need inspiration in the kitchen. With Holland's descriptions of the recipes and the cultures behind them, you can almost smell the spices and taste the ingredients as if you are actually in those different countries.
If there's ever a book that will make you want to travel solely for the food, it's this one.
5. Memoirs of a Geisha by Arthur Golden
This historical fiction book is one of my all-time favorites, and it is one of the best travel books for Japan. Arthur Golden tells the story of Chiyo, a geisha living and working in Kyoto, Japan around the time of World War II.
Chiyo's story is intriguing, and she narrates her struggles and her triumphs with grace and beauty. Though Chiyo is a fictional character, her story is based on the real life geisha culture of the mid 1900s, and it is fascinating to hear about the secret life of geishas behind the scenes.
This book was turned into a movie in 2005, and the stunning imagery accurately reflects the delicate and gorgeous narrative. This novel will absolutely inspire you to travel to Japan because of its artistic depiction of the Geisha culture.
I definitely felt more intrigued about overall Japanese culture after reading Memoirs of a Geisha, from the traditional tea ceremonies to the entertaining sumo wrestling matches to the artistic genius behind designing kimonos.
6. Let My People Go Surfing by Yvon Chouinard
Everyone has heard of the popular clothing brand, Patagonia. It is a famous, world-wide corporation that makes and sells high quality active wear and gear for athletes and outdoor enthusiasts around the globe. Even more fascinating than the amazing quality of the products is the story behind them.
Patagonia founder, Yvon Chouinard wrote this book, subtitled "The education of a reluctant businessman", to raise awareness about the environmental crisis and encourage other businesses to take the necessary steps towards promoting sustainability and protecting the Earth.
Chouinard grew up as an avid climber with a passion for traveling and exploring the outdoors. He never wanted fame or riches, he just wanted to make useful products for climbers and athletes and enjoy nature on his days off. As Patagonia grew and grew, he has had to face numerous challenges as a businessman, as a manager, and as an advocate for the environment.

This book will inspire you to get outdoors and exercise your body, whether its climbing in Yosemite National Park, surfing in Mexico, or hiking in southern Chile. More importantly, this book will persuade you to make better choices when it comes to sustainability, in hopes of stalling and maybe even stopping the turmoil of climate change.
7. Waking Up In Eden by Lucinda Fleeson
Lots of people consider quitting their 9-5 job in the big city and escaping to an island paradise. Well, this book is the story of someone who actually did that.
Author and narrator, Lucinda Fleeson, left her fast-paced suburban life behind, sold her useless belongings and moved to Kauai, the western-most Hawaiian island, to work at the National Tropical Botanic Garden.
Waking Up In Eden is Fleeson's story of learning about the biodiversity of this exotic island and working hard to save it all from extinction. While living in this unique and luscious part of the Hawaiian islands, Fleeson learns more and more about Kauai's ecosystem and develops a love and devotion for it.
The island brought her happiness, and it brought her purpose in life. Hawaii's unique plant and animal life is at risk of disappearing, and this book will give you a new appreciation for the natural beauty of Hawaii and the brave people working to protect it.
If you want to quit your job and start traveling, Waking up in Eden is a must-read.
8. Life of Pi by Yann Martel
The movie version of Life of Pi is quite well-known, but Yann Martel's fiction book is a true masterpiece. It tells the story of a young Indian boy named "Pi", whose family owns a zoo in India but plans on relocating to North America.
As the family and all their wild animals travel overseas, everyone perishes in a tragic shipwreck, except for Pi. He becomes stranded on a lifeboat with a Bengal tiger and a few other animals, in the middle of the vast ocean.
This shocking story line means that for most of the book, we are inside the head of Pi as he sits day after day fighting for survival in the middle of the ocean. He has a lot of time to think, and so do us readers.
Spirituality and religion, the importance of family, the struggle for survival, fact vs. fiction, and the meaning of life itself are some of the themes that Martel dissects through the pages of this book. You probably won't want to re-enact Pi's adventure after reading it, but you'll definitely question some deep topics of life and feel grateful for your safety and security on land.
This is one of the best books about travel simply because Pi travels all across the ocean unwillingly, but learns a lot about himself and about life from the journey.
9. The Alchemist by Paulo Coehlo
First published in 1988 by world-famous Brazilian author Paulo Coehlo, this story has become a staple of travel and adventure fiction. It may even be considered one of the best travel books of all time, simply because its themes and lessons will always be relevant even though the story takes place before modern times (the actual time frame of the story is unknown, which makes it even more ambiguous).
The story's protagonist, a young shepherd from Andalusia (southern Spain) named Santiago, embarks on a spontaneous and mystical journey across northern Africa in hopes of reaching the Egyptian pyramids and fulfilling his destiny.
The innocence, determination, and sheer curiosity of Santiago is inspiring. As someone who was meant to fulfill his role in society as a shepherd, minding his flock in one area for the rest of his life, Santiago trusted a gut instinct and followed his dreams. He traveled without a plan and met people along the way who changed the course of his journey.
This method of travel is rare these days, as it's so easy to plan everything in advance online using the internet. And of course, we have the luxury of plane travel these days, so we can traverse continents in a matter of hours. We are incredibly lucky, but it's interesting and humbling to read about the type of travel people used to use before modern technology.
Sometimes it's beneficial to travel slowly, across land, just taking it day by day and not planning too far ahead. Maybe some people will feel inspired to use this old-fashioned, pure, authentic method of travel again after reading The Alchemist.
10. In A Sunburned Country by Bill Bryson
In a hilarious and upbeat first person narrative, Bill Bryson tells his own captivating story about traveling around Australia.
We all know that Australia is a huge country that is also a continent, and that it has lots of unique animals, many of which can kill you.
We know it is home to the Great Barrier Reef, the scorching outback desert, and laid-back surf towns.
What we don't know about Australia, is the little details of the land, the personalities of the people, and the diversity of the culture.
For anyone who wants to travel around Australia, but can't be bothered to read a whole guide book but still wants insight into the culture, this is the book for you. This is a great travel book for Australia as it educates you about the country while entertaining you about someone who has actually traveled around.
Bryson's informational and lighthearted text uncovers what really happens in "The Land Down Under" from his own experiences, which are sure to encourage future travelers to follow in his footsteps.
11. When Heaven And Earth Changed Places by Le Ly Hayslip
The Vietnam War was a devastating and life-changing event in human history, particularly for young Vietnamese children at the time. This book tells the story of Le Ly Hayslip, a girl from a Buddhist family in central Vietnam whose life was thrown into turmoil during the war.
Though graphic and sometimes heartbreaking, this incredible novel emphasizes Le Ly's determination, courage, and inspiring sense of hope that survives through the brutality of war.
Even as a teenager, she has so much inner strength and remains true to herself despite her tumultuous surroundings. And as an adult, she maintains composure and compassion when revisiting Vietnam after escaping to the USA.
Reading Le Ly's story is not only eye-opening as to the history and culture of Vietnam, but it's incredibly empowering to women, as it shows a true story of how one young girl survived endless tragedy and still managed to become a strong and intelligent woman.
This is one of the best travel books for Vietnam because it describes the sensitive history of the country and reveals the courage of the Vietnamese people.
12. The Da Vinci Code by Dan Brown
Most people are familiar with the movie, The Da Vinci Code but those who have read the book have been blessed with a thrilling mystery novel that touches on some fascinating historical and religious themes.
Though it is a fiction novel, the story is based in fact, which leaves readers more informed and curious about the world. Brown references many religious artworks and statues, describes many churches and landmarks around Europe, and dissects some legends and myths of Christianity that people may not know about.
I found this book to be very compelling, almost intoxicating, because I could not put it down. Dan Brown is an amazing writer but also a clearly educated and intelligent citizen of the world.
I learned so much about history and about religion that it made me want to revisit some famous places in Europe, like the Louvre Museum in Paris, with a better sense of the historical significance that lies there.
If you're dreaming of visiting Europe, Worldpackers has an abundance of work exchange, volunteer, and eco program positions in Europe available. There are also great resources Europe travel on the community blog, like this article on how to travel Europe on a backpacker's budget.
13. Angels and Demons by Dan Brown
As the first novel in Dan Brown's series, and the prequel to The Da Vinci Code, Angels and Demons carries the same themes of history and religion and has the same captivating narration. I mentioned this book separately from The Da Vinci Code because this one mostly takes place in The Eternal City of Rome, Italy.
I lived in Rome for six months and felt like I had explored the city well, but reading Angels and Demons made me long to return. This could be considered one of the best travel books for Italy because it sheds light on the historical and religious significance of Rome's landmarks, maybe even in more depth than your average guidebook.
The basic premise of this fiction book is that the Illuminati have risen from the shadows and are threatening Vatican City and the new pope that is about to be elected. To send their message, the Illuminati send Harvard Professor, Robert Langdon, on an ancient scavenger hunt through Rome, stopping at many different famous landmarks along the way.
Through this heart-stopping story, Brown makes the ancient streets of Rome come alive in the readers' minds.
14. The Buddha of Suburbia by Hanif Kureshi
The first line in this coming-of-age novel is "My name is Karim Amir, and I am an Englishman born and bred, almost."
Kureshi tells the story of Karim, a teenager in 1970s London, who feels trapped in the boring suburbs and longs for an exciting life in the city. In addition to the thriving culture and entertainment scene in London, this book covers the sort of identity crisis that many multicultural and mixed-race people feel.
Though this book is set decades ago, it does a great job of highlighting the immigrant culture that is so central to London's core. It describes a young boy gallivanting around one of the world's greatest cities, all the while discovering who he is and coming to terms with his identity.
It's a captivating travel book for London as well as a time travel book because it transports the readers back to the thriving 1970s, when the music and art culture was booming and the large numbers of immigrants were beginning to shape the demographic of the London we know today.
15. And The Mountains Echoed by Khaled Hosseini
This tale begins in 1952 in a small village in Afghanistan, but ultimately takes the reader all over the world, and all across different decades of time.
Hosseini follows the story of a single family, focusing on headstrong, ten year old Abdullah and his beautiful little sister, Pari. The two are inseparable, but unfortunate circumstances separate them and leave the reader wondering if they'll ever find their way back to each other.
The story has many different narrators, as Hosseini describes the point of view of Abdullah, Pari and their other relatives, friends, and acquaintances. The family tree has roots in the USA, Paris, Greece, and the big cities and tiny rural villages of Afghanistan.
The reader gets to travel to these different places and learn what life is like there while navigating the family's powerful story. Though it is a fiction story, all the settings and cultural tidbits are based in fact. This time travel book is emotional and profound, and it showcases that love and devotion to family can cross country borders and oceans.
BONUS BOOK: The Monk Who Sold His Ferrari by Robin S. Sharma
This book classifies as a "fable", meaning it is fiction, but is based in truth and reveals some sort of moral or lesson.
Sharma writes about Julian Mantle, a hard-working lawyer who finds himself in a physical and emotional crisis during the middle of his fast-paced career. He then embarks on a sort of spiritual transformation where he finds out how to enjoy his life again, and finds even more happiness when he sells his red Ferrari.
The message of this story is surely to persuade people to pursue the lifestyle that brings them passion and inner peace. The idea that intangible joys are more valuable than material possessions is constantly emphasized in Sharma's writing, and this idea goes hand in hand with travel.
This simple theme of pursuing happiness makes this one of the best travel books of all time. The message is so important, and is so simply put throughout Sharma's text.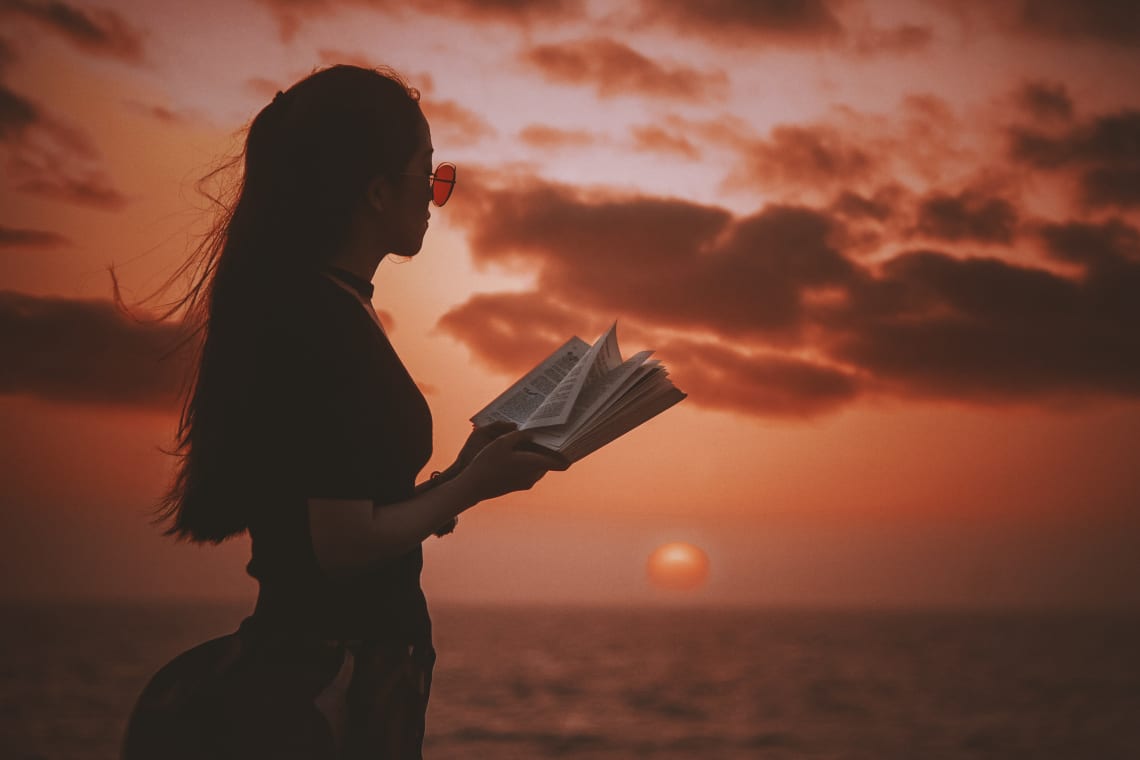 Some people long to travel, but don't think they can afford it, or think they have to follow the standard career path and get a stable 9-5 job. For anyone stuck in this sort of funk, I hope these books will help you sell all the useless stuff you don't need and buy a plane ticket that will help you fulfill your dreams.