15 budget-savvy hacks to travel smarter in the new year
15 ways to make traveling easier, cheaper and better. Use these budget-savvy hacks to travel smarter and more often in the new year and beyond.
9min
If you're anything like me when you travel, you're always looking for ways to travel smarter and save yourself valuable time, effort and hard-earned cash.
Traveling smarter means being well-prepared for your trip, knowing about the various resources available to you while traveling, avoiding potential problems, making sure you are able to stick to your budget and generally making everything as hassle-free as possible so that you can enjoy everything to the max.
In my thirteen years of independent travel, I've picked up a number of tips and tricks regarding how to travel smarter and I'm always keen to learn more.
In fact, one of my resolutions for the new year is to travel smarter (cheaper and more efficiently) than ever before.
Here's a list of 15 budget-savvy hacks that will help transform the way you travel forever!
15 practical ways to travel smarter:
Fly smarter
Stopover smarter
Sleep smarter
Spend smarter
Pack smarter
Drink smarter
Navigate smarter
Get around smarter
Save smarter
Eat smarter
Sightsee smarter
Stay safe smarter
Protect your home smarter
Smell smarter
Party smarter
You might also like: 14 TOP cheapest countries to visit as a Worldpackers volunteer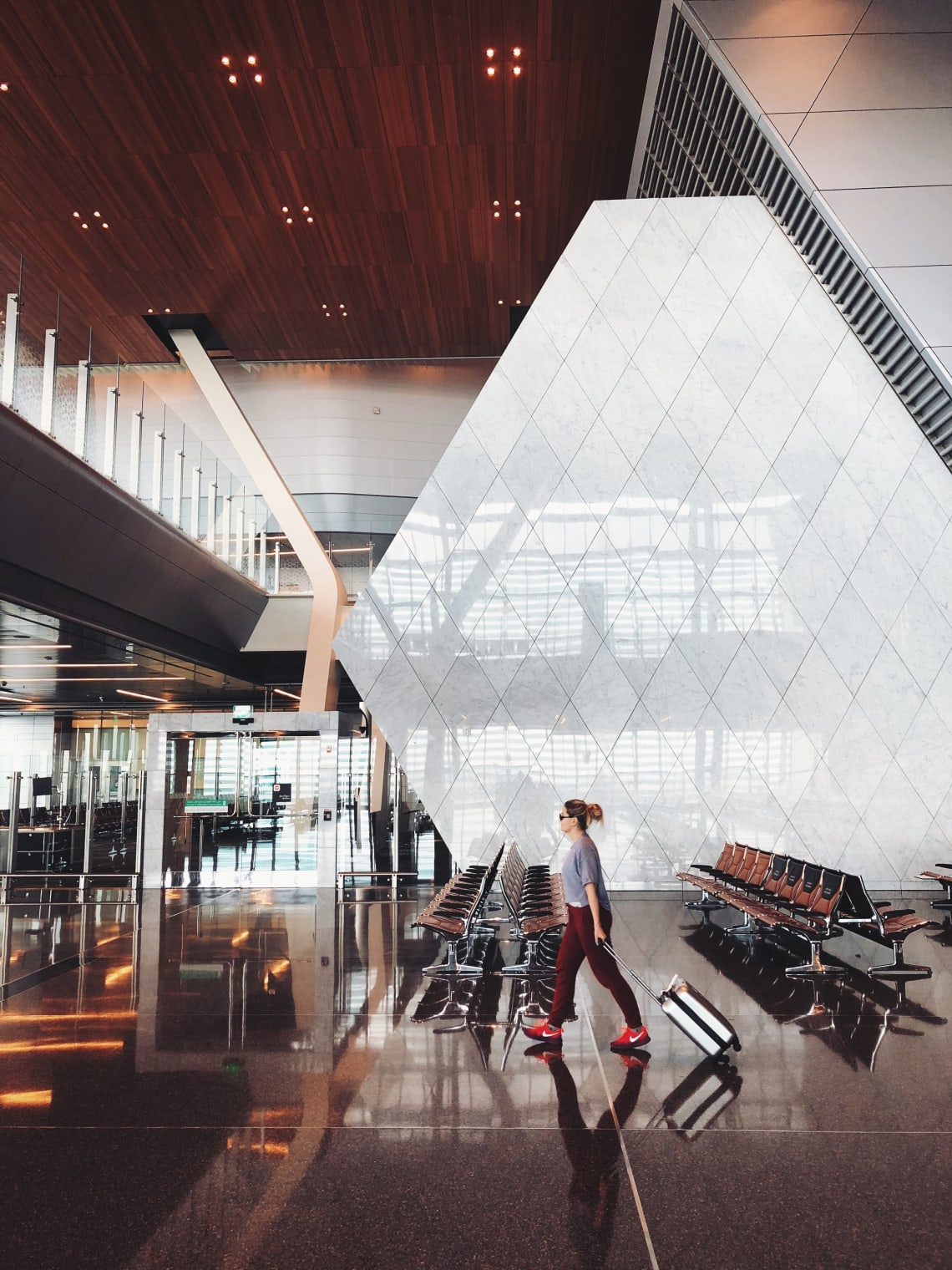 How to travel smarter:
1. Fly smarter
One of the first steps towards becoming a more savvy traveler is knowing how to find cheap airfare anytime of year.
A good flight search site makes all the difference. My personal favorites are Momondo (which isn't a booking site but a search engine that looks for all the possible options and categorizes results by cheapest, fastest and best) and Skyscanner (always seems to come up with the cheapest prices and allows you to be flexible with your destinations and dates in order to get the best deals).
Another thing you can do is set up cheap flight alerts, that get delivered to your email inbox, via websites like airfarewatchdog.com or jacksflightclub.com.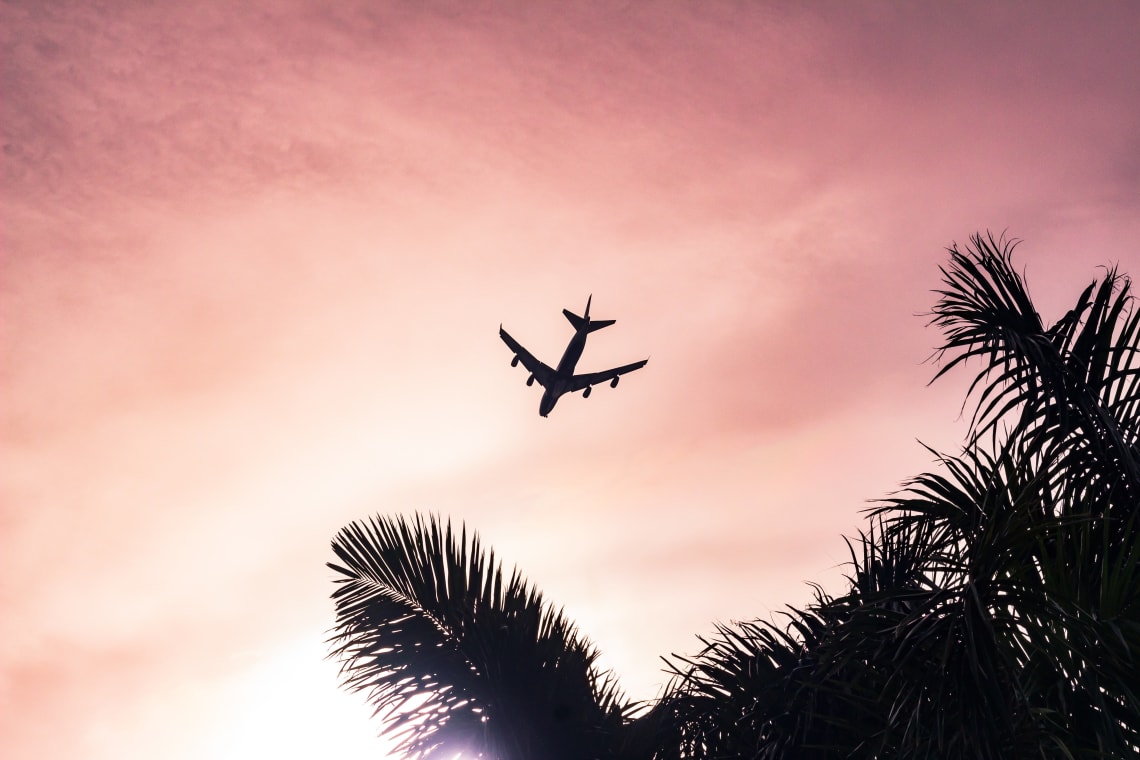 2. Stopover smarter
When flying long haul, you'll often have to take two or even three separate flights to get to your destination.
More often than not, this results in five or six-hour waits in airport lounges. Boring!
A way better option is to make use of the free stopover programs offered by an increasing number of airlines.
Instead of wasting your time waiting for your connecting flight, you can leave the airport, spend a day or two exploring that location, and then catch the next flight after having enjoyed a new place.
You may, for example, be able to visit Iceland on the way from the UK to the USA, or enjoy the cities of Porto or Lisbon while going from the Netherlands to Brazil.
This is a great way to satisfy your wanderlust as you'll see even more of the world than you bargained for!
3. Sleep smarter
Accommodation takes a huge chunk out of your budget, so knowing how to save on this is valuable to travelers.
First, see if it is an option for you to skip booking a place to sleep for a night. If you plan to travel a long distance between cities, take a night bus or train and avoid having to pay for accommodation.
What you can also do to reduce spending on accommodation is try Couchsurfing — a platform where you can find people all over the world who are offering a place to sleep in their home. It's free, a great way to meet new people and to gain insider knowledge about a town/region/country.
Perhaps house sitting is also an idea for you — you can find a lot of people online who are looking for somebody to look after their house while they are away themselves.
And don't forget Worldpackers exchange experiences! Are you prepared to stay a week or more in one place? Then why not volunteer in a hostel, for example, in exchange for a bed and other perks?
The Worldpackers work exchange concept offers an endless supply of incredible opportunities around the world. What's more, the Worldpackers travel experience can be personalized for anyone. As a Worldpacker, you'll have access to thousands of unique, curated experiences around the globe, and you'll be able directly contact hosts and expert travelers to ask questions and find the experience that's right for you.
To learn more about the benefits of membership, check out the complete Worldpackers traveler's guide for Verified Members.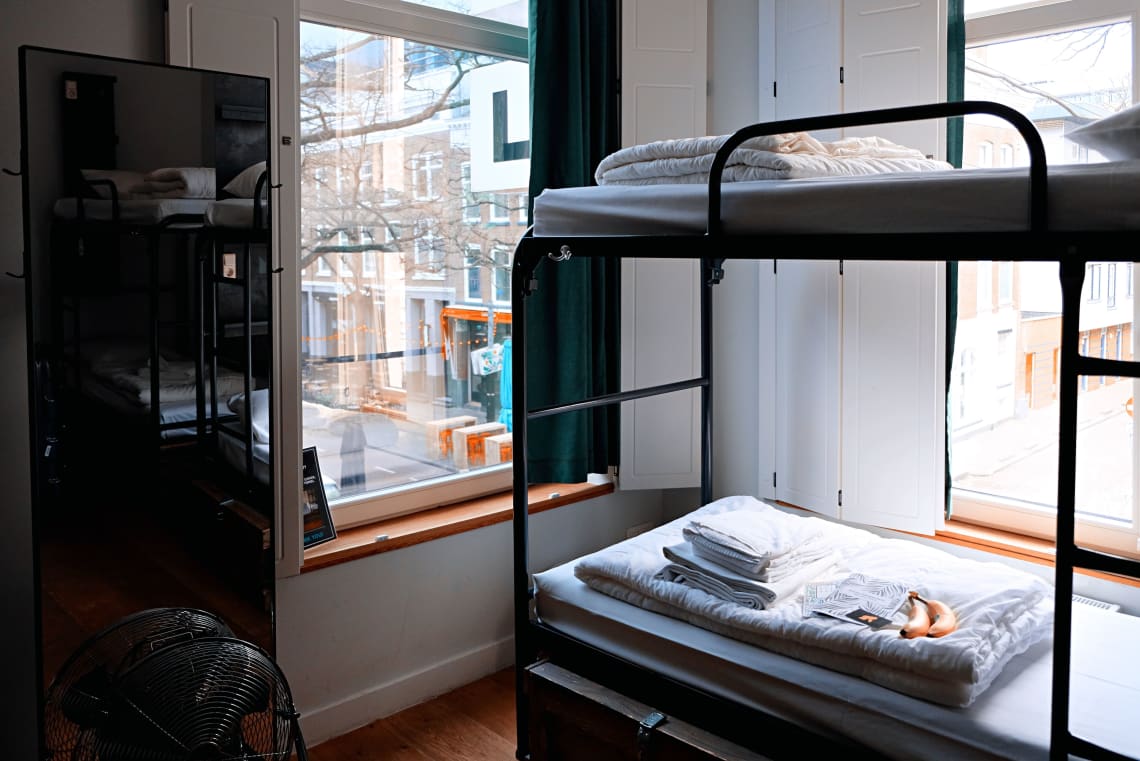 4. Spend smarter
If you're a regular traveler, you might want to check that your bank is globetrotter-friendly. By this, I mean that they do not charge lots of money for withdrawing cash in foreign countries or charge extortionate transaction fees.
There's a huge choice out there so it really pays off to do your research. The same goes for credit cards; there are hundreds to choose from, but a selection are specifically aimed at people who travel a lot and offer bonuses such as air miles and hotel discounts.
Being selective about which credit cards you use will help you save money while traveling and give you an incentive to spend smarter for more points.
Shop around and reap the rewards!
5. Pack smarter
Packing — do you love it or hate it?
Whichever side you're on, you're sure to benefit from knowing how to do it more efficiently.
My first tip is definitely one you've heard before, but I can't emphasize it enough: travel light! If you can manage it, try and travel with hand luggage only — you'll save on luggage fees, you won't have to wait at the baggage claim praying that your belongings weren't lost on the way and you'll have less to carry.
Buy the biggest bag you can get away with (according to airline hand luggage regulations) and pack it well. Consider investing in packing cubes that not only compress your clothes, therefore saving space, but also keep your items more organized.
Fold your clothes really well or roll them in order to maximize space. Use up every inch of available space in your bag by stuffing your shoes with socks and underwear. Wear your most chunky pair of shoes and heaviest coat/sweater on the plane.
Find out how to compile a capsule wardrobe (a collection of a few essential items of clothing that can easily be mixed and matched) and embrace the less is more minimalist travel mindset.
For more packing tips, check out the following packing guides from Worldpackers travelers: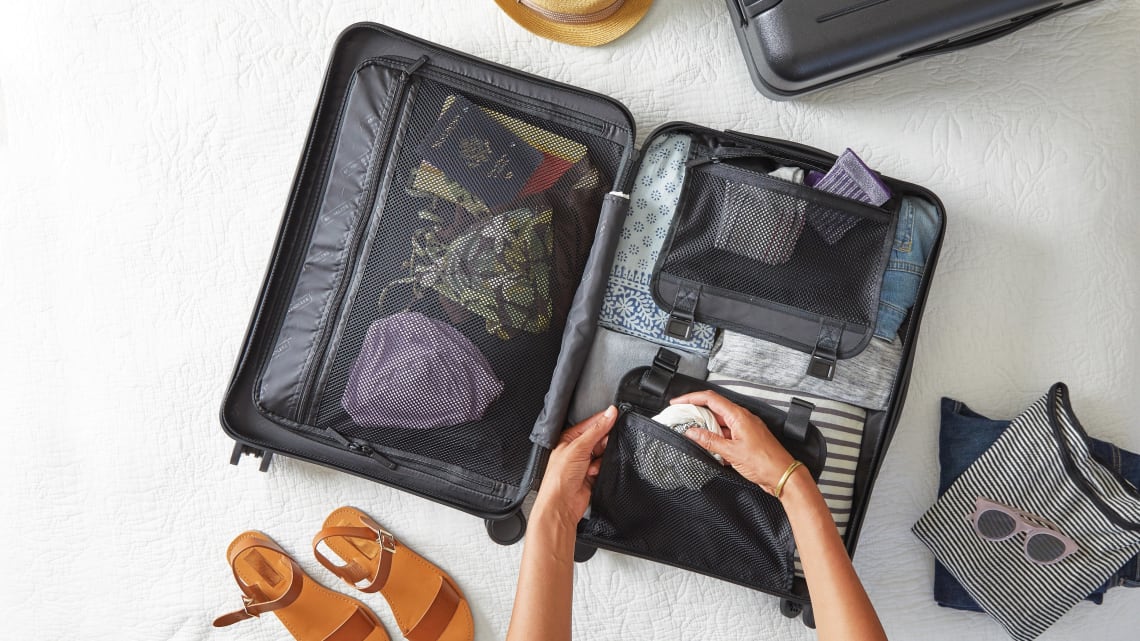 6. Drink smarter
Not only is bottled water a rip-off in airports, but all that plastic is also such a waste too.
Practice responsible travel by investing in a good and decent-sized refillable bottle and fill it up once you get past airport security.
You'll be able to stay well-hydrated on your flight and you won't have to buy any bottles of water during the entirety of your trip. Good for you, good for the planet.
7. Navigate smarter
Always know how to get around even when you don't have internet by downloading maps on Google Maps.
You select the area you want on the map and save it to your phone to use offline. It's especially useful when you are going on a road trip (although you won't get up-to-date traffic information), but if you like to explore cities on foot, you'll find it really handy too.
I've even used it a few times to know more or less when to get off a train or bus while in a country where I don't understand any of the signs!
Google Maps also allows you to mark places on the map that you'd like to visit and when you come across somewhere you really love you can put it in your favorites list for later reference.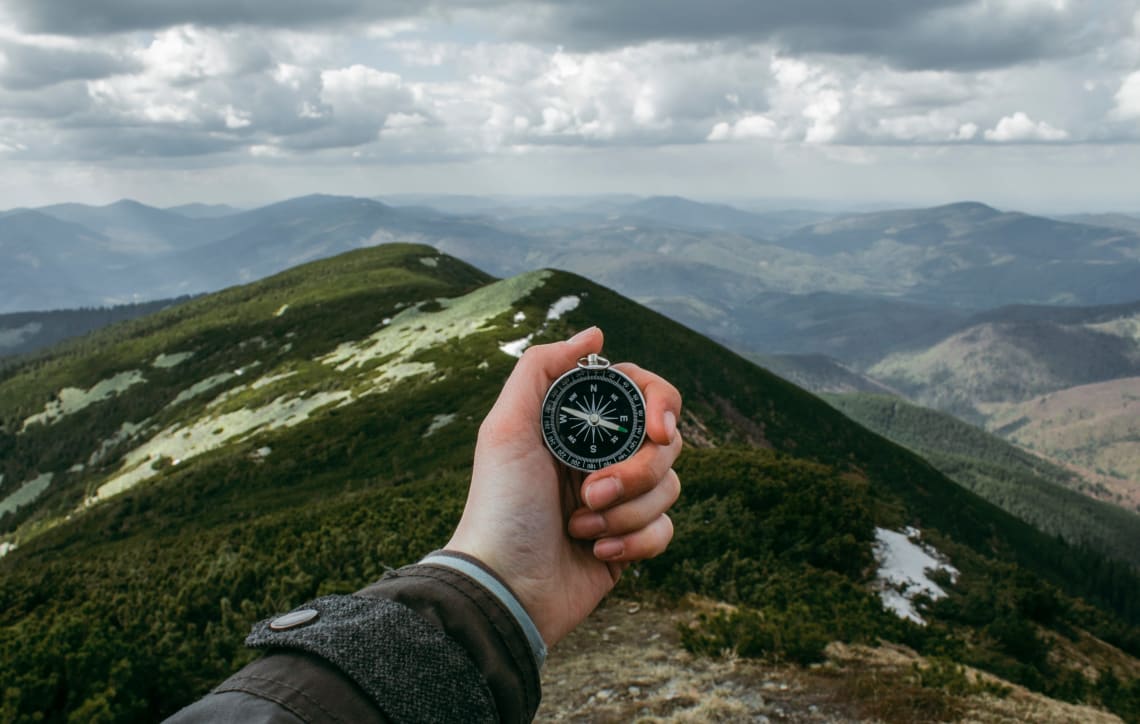 8. Get around smarter
Not all cities/countries have Uber, but a lot of the places I've traveled to do and having this app really helped me out a lot! It's extremely easy to use, fast and safe.
What's more, prices are controlled so no more being ripped-off by dodgy taxi drivers (not an issue everywhere, of course, but this does happen to unsuspecting tourists a lot).
Make sure you download this app before you leave and enjoy the benefits of getting from A to B hassle-free.
9. Save smarter
To fund your travels, look at ways in which you can earn while away from home. One option would be to rent out your room/flat/house while you're away.
Another is to use your skills and carry out some freelance work via websites such as Upwork or sell things you make to other travelers in hostels. You can also monetize your passion, become a digital nomad or freelance writer, or create a travel blog... the options are truly limitless.
If you use Worldpackers while traveling, you'll save tons. Cutting the cost of accommodation means more money for more adventures. If you want to experience the advantages of long term travel or have a security blanket while you try and make your part-time passion a full-time digital nomad lifestyle, joining the collaborative travel movement is the way to go!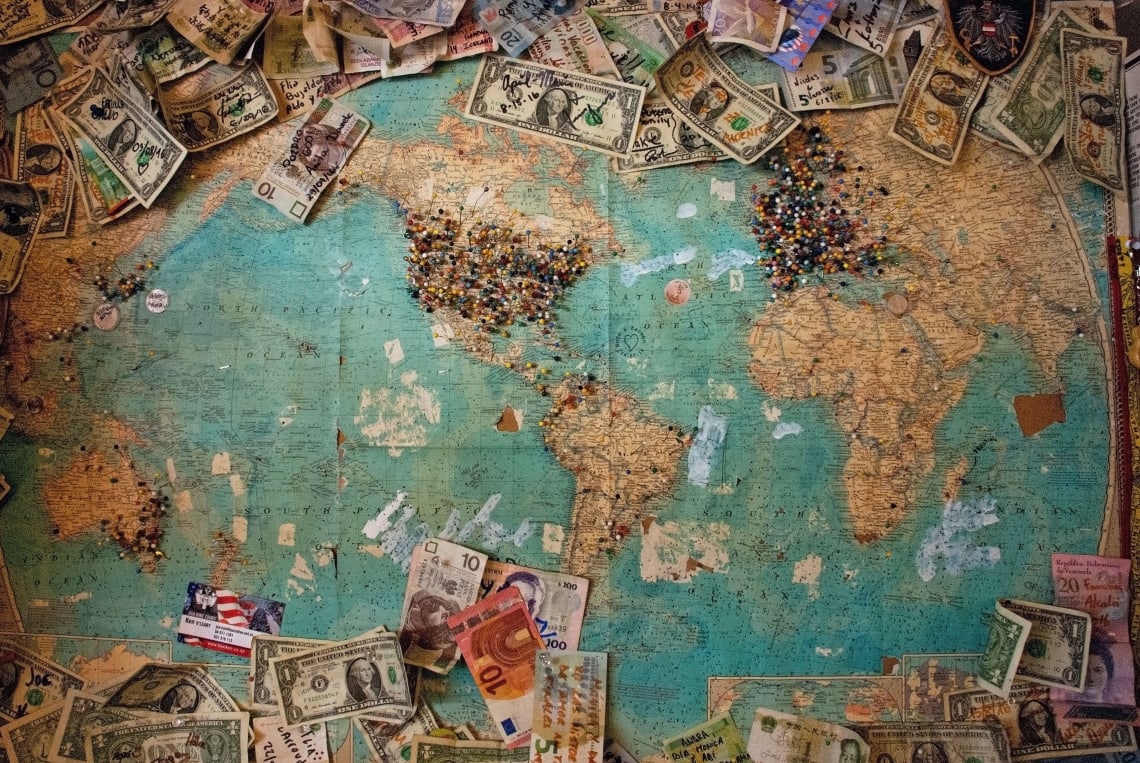 10. Eat smarter
There are loads of ways you can reduce your spending on food, but perhaps the best thing you can do if you like to eat out a lot is to have your main meal at lunchtime.
Lunch menus are almost always cheaper than dinner ones and the savings can be especially big if you go for an all you can eat lunch buffet.
My usual budget meal strategy? Have a big breakfast at the hostel (where it is included in the price), eat a late all you can eat lunch at a bargain price and then prepare something small for myself in the evening.
11. Sightsee smarter
There will, of course, be some sites and attractions that you want to visit in a city or country that you'll have to pay for, but it is surprising how much you can do for free too.
Check the websites of places you want to visit to see if they have any free entry days — it's quite common for museums in Europe to not charge entry on one Sunday in the month, for example.
Also, find out if there are free alternatives to what you want to do. For example, do you really need pay a lot of money to get to the rooftop of a famous building or could you just go to the top level of a multi-story car park and get almost the same view?
Ask other travelers what they're doing to travel on a budget and sightsee smarter.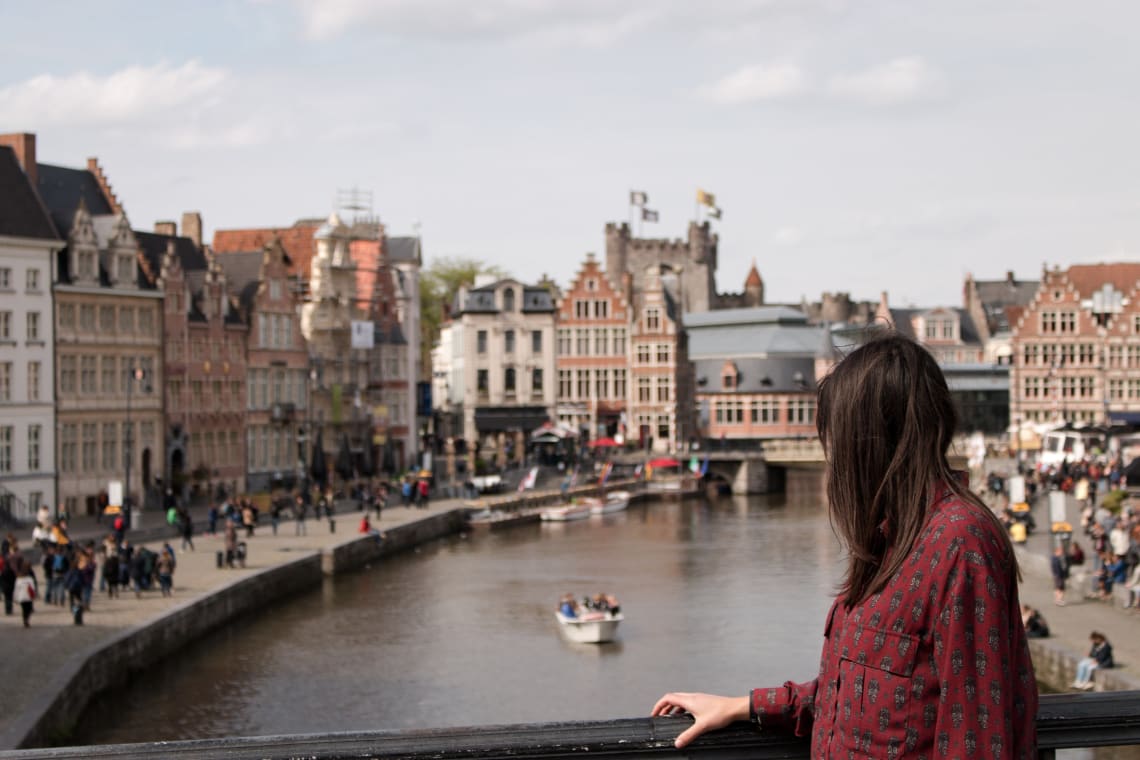 12. Stay safe smarter
If you're traveling to a destination with a reputation for pickpocketing and robbery, you may want to think about carrying around a decoy wallet and phone.
In the unlikely event that you are stopped on the street and told to hand over your valuables, you can give away a wallet filled with expired cards and just some cash (you don't want to make anyone angry) and an old phone that you don't use any more (but that does still work, for the same reason as before).
Allows follow simple travel safety tips and remember: don't put up a fight, losing a few belongings is a lot better than getting hurt.
13. Protect your home smarter
While we're on the theme of safety, think about how to keep your home safe while there is temporarily nobody there.
A house that is going to be empty for a long time is a burglar's dream, so make it look like there's someone home.
If you have a car, park it right in front of your house to make it look like you're around. Set a timer for your lights and have them come on every evening for a few hours — this is a proven way of reducing your risk of a break-in. If possible, have a friend or neighbor go into your home once in a while and remove any evidence of you being away, like removing a pile of post, for example.
Knowing that you have taken steps to protect your place while you're away will give you peace of mind, allowing you to enjoy your trip fully.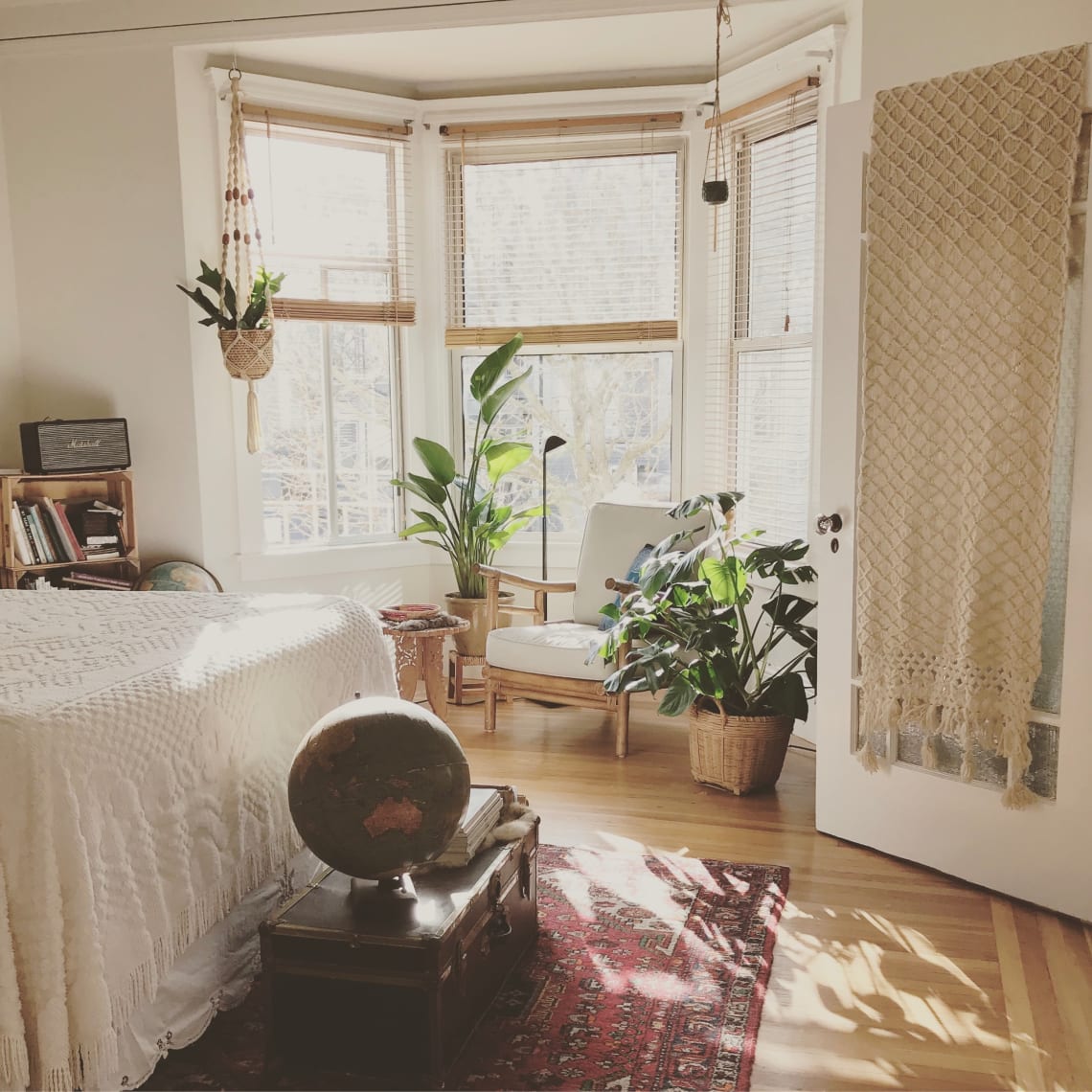 14. Smell smarter
Have you ever come back from traveling, opened your suitcase/backpack and thought 'Have I been smelling like this the whole time?!'?
While you're on the road, you get kind of used to that funky traveler smell and then when you come back to your clean and fresh home, you realize that your things are neither that clean nor fresh.
There is a simple solution in the form of dryer sheets! Place one of these loose among your clothes and everything will stay smelling great. Replace it every week to keep your luggage as fresh as a daisy.
To keep yourself smelling lovely, buy an atomizer to put your favorite fragrance in (and save space in your bag too).
15. Party smarter
If you're traveling alone, it can be daunting (and sometimes even unsafe) to go out at night on your own.
If you're staying in a hostel, make use of any communal activities they have, such as dance lessons or pub crawls; it's a great way to meet people and make friends while traveling alone.
If you haven't been able to meet anybody, use an app like PartyWith to find like-minded people to go to that club or concert with and maybe even make friends for life.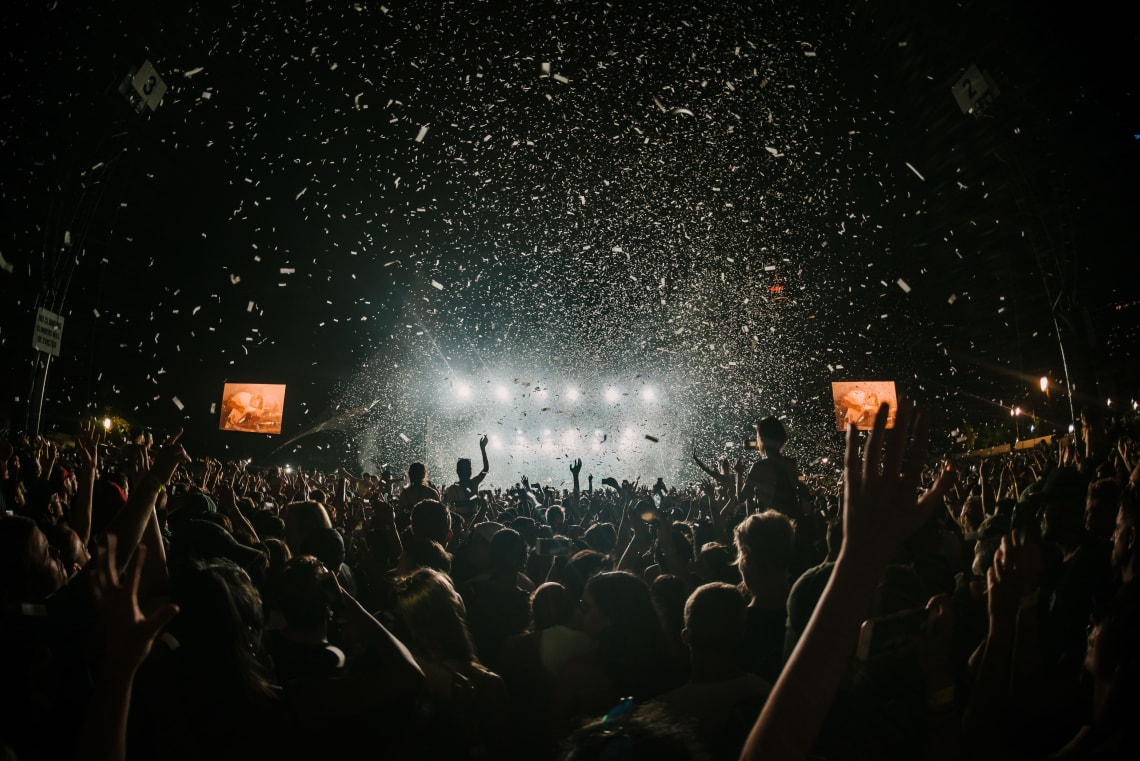 So, there you have 15 pieces of advice on how you can travel smarter.
Make it your new year's resolution to be a more clued-up traveler, so that your next trip will be the best one ever!
Can you think of any other travel hacks or tips and tricks? Leave your ideas in the comments section below.