Exploring Hvar on a budget: all the hidden trails and gems!
Thinking about visiting the amazing island of Hvar? You're in the right place. I will tell you all you need to know to have the most epic, nature-inspired trip while staying on budget in this beautiful paradise.
---
Federico
Feb 25, 2019
I'm just a regular guy like you who decided to save money, quit my job, leave my comfort zone, grabbed my backpack full of dreams and took off to e...
When you think of Hvar, the first things that comes to mind are probably great beaches and an ongoing, vibrant party scene. And while that's definitely true (especially during summertime), there is also another side of the island that is totally worth seeing and exploring!
This post is intended to guide through Hvar's quieter, more unexplored side; from beautiful hiking trails with fantastic views to amazing local restaurants, to the best spots to relax and enjoy the crystal-clear turquoise Adriatic Sea.
Exploring Hvar on a budget: all the hidden trails and gems!
1. Napolean's Fortress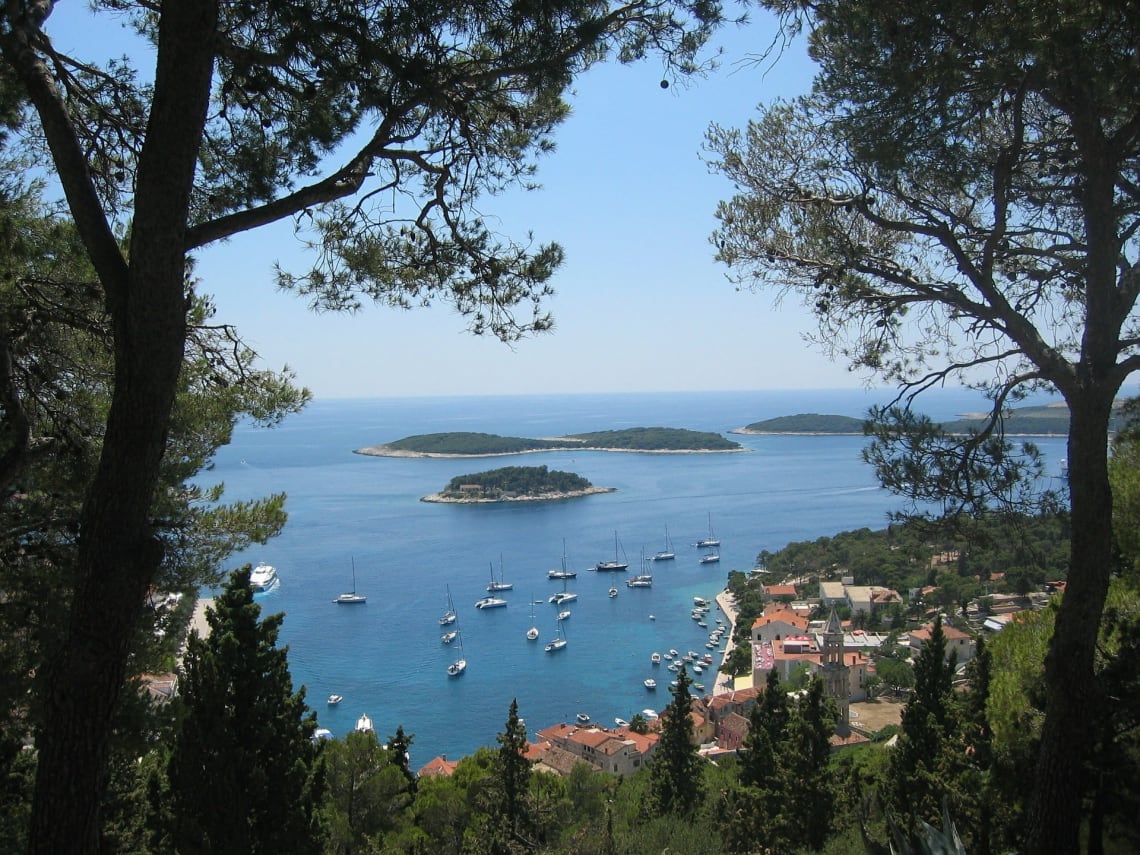 You might not expect to see this kind of forested view while hiking on a Mediterranean island, but actually, you will be amazed by the diversity of scenery change you will witness along the way!
The good news for lazy travelers is that you can get to Napolean's Fortress by vehicle. But if you prefer to do some exercise, hiking to the top is definitely the way to go.
The hike will take you no more than 40 minutes and, believe me, the views while going up this amazing trail are absolutely fantastic. The trail is not difficult, but you should wear good walking shoes.
To get to the Napolean's Fortress trailhead, keep North on D116 from the bus station. Then, take the second small street to your right. After that, walk five minutes until you see a small sign between the trees indicating the trail. It's well-marked and signed properly so you won't get lost.
Once you arrive at the expansive overlook, you can chill for a while on a bench at the edge of the hill, enjoy some snacks, and obviously, take the most amazing pictures of some of Hvar's best landscapes.
2. Robinson's Beach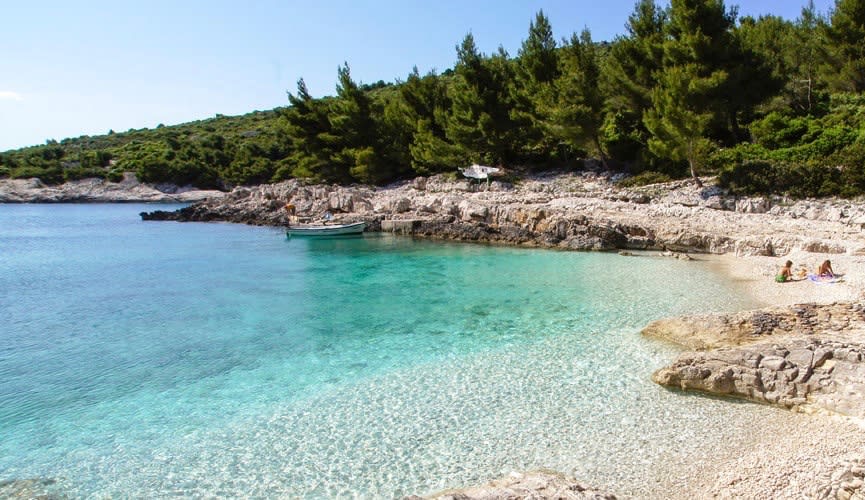 The Robinson's Beach trail brings you to a beautiful, secluded beach with stunning aquamarine water.
Hike in early so you can enjoy some time on the beach before grabbing food and drinks at Restaurant Robinson, a local spot with great bites at affordable prices. This is also a nice way to interact with locals and indulge in a delicious meal while enjoying the ocean breeze.
From Robinson's Beach, you can keep on hiking! From here, your next destination will be the small town of Milna. The trail is moderate-difficult, but worth the extra sweat and effort.
3. Milna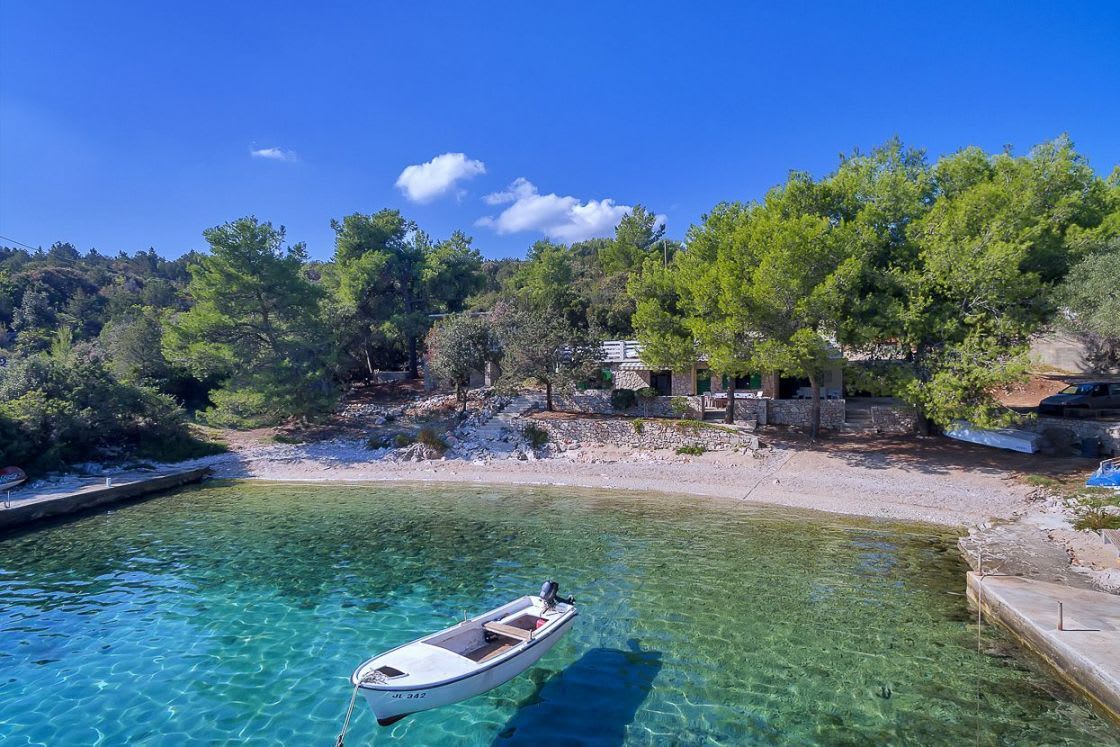 This small town is the perfect place to relax after a long hike (it will take you around two hours to arrive). Milna has a few — all wonderful — restaurants with an excellent variety of local food, tasty Croatian wines and friendly, welcoming service.
My personal favorite is Gostorica Moli Onte, where you can enjoy a delicious, well-priced meal alongside a stunning view of the Adriatic Sea.
Most of the people who work in Milna speak up to four languages, so communication won't be a problem! Just remember to always say "Hvala" instead of "Thank You" and they will love you!

From Milna, you have two more options to keep hiking and be amazed by even more epic landscapes! First up is the ghost-town of Malo Grablje, which has a very special vibe and is home to one of the more special spots in all of Hvar.
4. Malo Grablje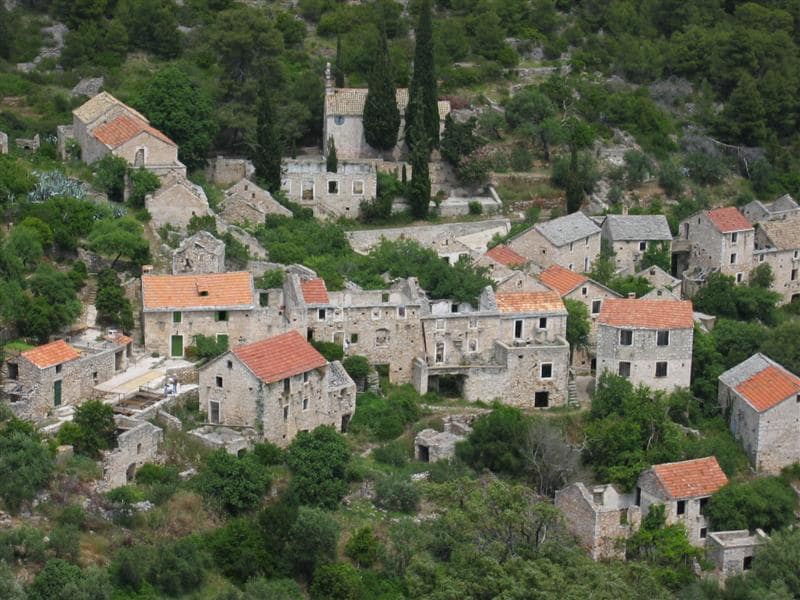 Be ready to go back in time, walk through an abandoned town and explore how Croatians used to live in the middle of the mountains. Visiting Malo Grablje is a one-of-a-kind experience that is not to be missed.
Getting to Malo Grablje will take around 40 minutes from the center of Milna and the whole trail is very well-marked and signed, so don't you worry!
5. Konoba Stori Komin

Imagine yourself sitting between two hills, in the middle of an abandoned village, sipping on local white wine and enjoying typical Croatian octopus and veal.

Owner Berti Tudor's ancestors once inhabited Malo Grablje but because of the distance with the sea, decided to leave it behind. Berti decided to return and create his very own restaurant to pay homage to his lineage and country, and he has created a true gem.
If you're interested in hearing more of his story, he'll happily sit with you and share his life over a glass of wine or two.
Dining at Konoba Stori Komin is a memory I will never forget.
6. Zaraće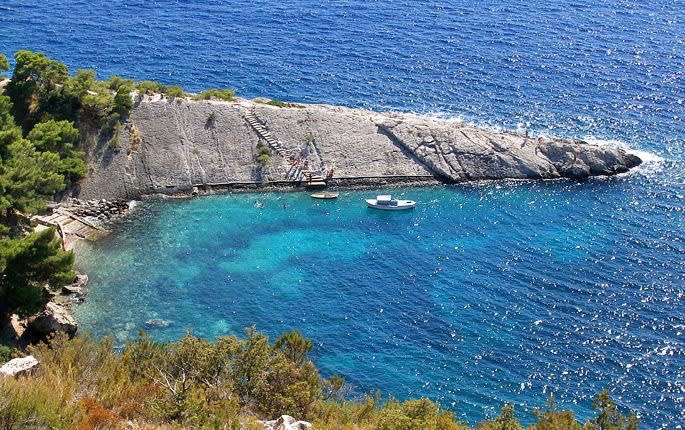 The last trail I will mention is the one to Zaraće (also from Milna).
This trail is moderate-difficult and goes up and down like a roller coaster... but it's nothing that a few stops to swim in the refreshing and transparent Adriatic seawater can't fix. Plus, a few nudist beaches are located along the way so, if you're way too hot and want to take a splash in your birthday suit, no one will judge.
The principal uniqueness and main attraction of Milna is the large stone formation that's right next to Velo Zaraće Beach. From here you can appreciate how deep and beautiful the ocean is because the water is extremely clear. It's also a great snorkel-base and perfect sunny spot to relax and work on your tan.
So, there you have it!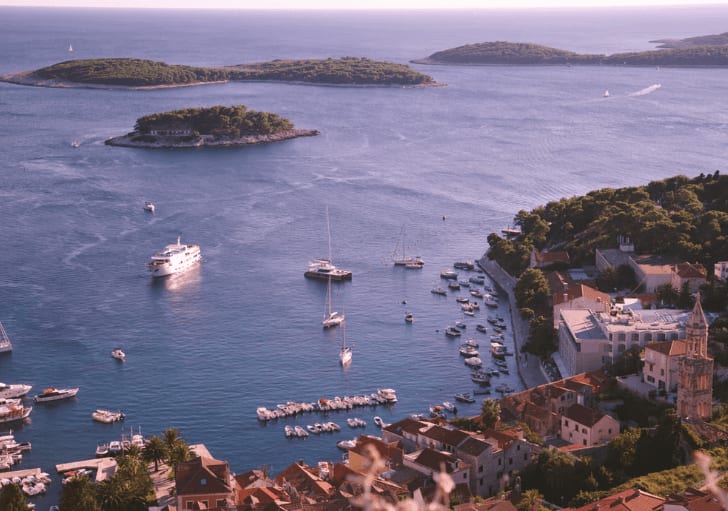 I hope this encourages you to visit beautiful Hvar and take a peek at its quieter, unexplored side.
All of the places I have listed are free of entrance fees so you won't need a single Kuna!
At the restaurants I mentioned, you'll spend around $20-30 USD (including a glass of wine, or two!), and although that might seem a bit expensive, it's more than worth it for a truly unique experience of local Croatian cuisine. You can always skip bring your own snacks or lunch for the day to make things more affordable.
Finally, if you want to take your time exploring all that Hvar has to offer, Worldpackers is a great way to stay cost-efficient while getting a full experience. Make sure to check out all of the amazing Worldpackers opportunities in Hvar, as well as in all of Croatia!