How other female travelers changed my outlook on life
These women proved that if your plan A didn't work out, plan B may have been the better option all along. Here's how other female travelers changed my outlook on life.
7min
The day I moved into my last Toronto apartment with its sun-dappled hallways and backyard pear tree is one I remember well.
I was 21, halfway through my degree in journalism and enjoying the last hot days of summer. I moved boxes and furniture into my bedroom that looked onto a busy West End street and when I took in the late-August rays from the upstairs porch, I knew that apartment was an upgrade. I was there to stay, I told my roommate, I wouldn't move out until years from then, probably to live with a boyfriend after having built a stable career. That seemed the most likely scenario.
At the time, I wouldn't have guessed the real reason why I'd leave that cozy three-bedroom home would be to live, travel and work in Colombia for half a year before launching myself further into the unknown elsewhere in South America. Those were the days when I figured my life would progress in a linear, mostly predictable pattern. I saw two more years of hard work before graduation followed by a determined job hunt, years of focus in writing and journalism, a relationship and a stable, yet hip lifestyle of a creative living in the city's West End.
It wasn't a bad vision. It's just that I ended up ended up taking a sabbatical that turned into a major detour — one which led to my meeting some incredible role models, older females seasoned in travel, who put that picture into question.
It's as if for years I had been looking at a section of a blown-up photograph. These women zoomed out and showed me there was more to it than just that. To put it bluntly, they gave me a new outlook on life. Each of them has a different outlook on life too which is why I value their friendship so much.

These four people who changed my perspective for the better happen to each be at least a decade older than me. While each individual has taught me small lessons based on watching their own way of life, I think the biggest overall take-home for me (and any other traveler, for that matter) is that there's so much to learn from your older, female travel companions while away from home territory.
All I'm saying is: don't miss out!
Side note: 65% of all Worldpackers travelers are women traveling alone. If you're already wondering how to take a sabbatical like I did, or just get out there and go after your travel dreams, Worldpackers is an excellent resource for solo female travel.
Whether you're traveling alone for the first time or a seasoned adventurer, Worldpackers offers opportunities to work and volunteer abroad in 100+ countries, including amazing experiences in the top countries recommended for solo female travel. Additionally, Worldpackers offers support during your travels, enabling you to easily address any concerns regarding safety and security!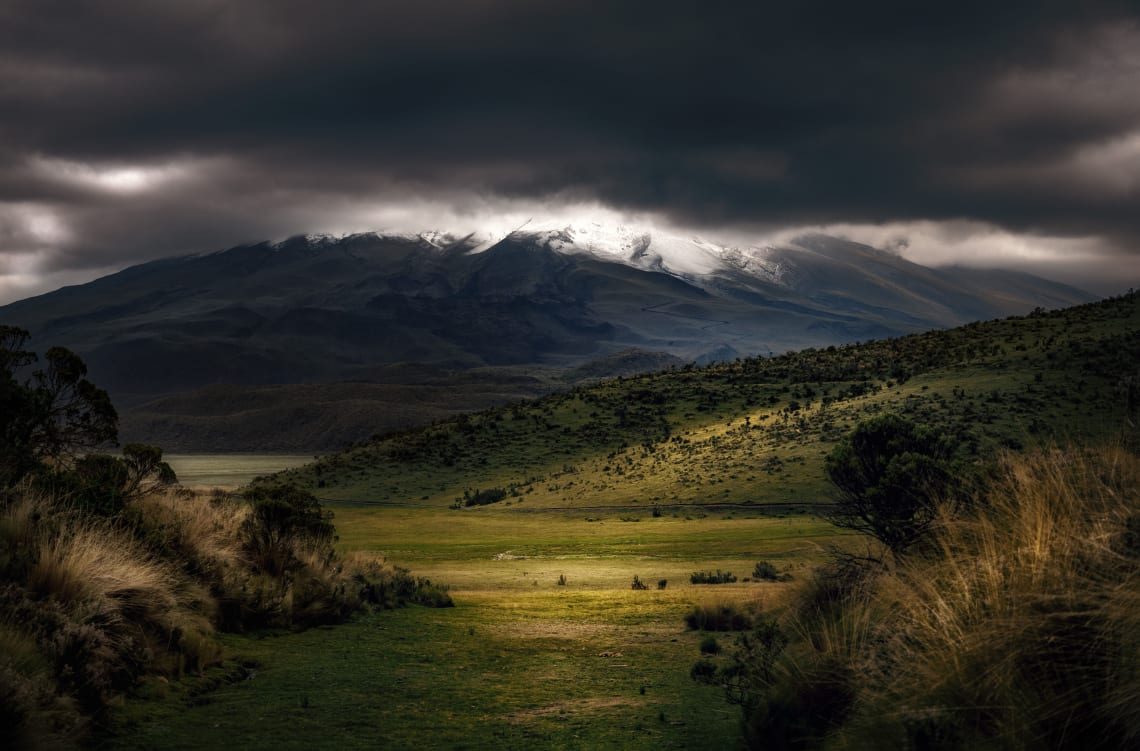 Contrary to my plans, I've settled into expat life in the brisk-aired mountains of Ecuador. After get togethers with cheap beers here and a coffee meet-up with other groups of women there I managed to meet — and bond with — the characters who have edited my outlook on life are the ones who've consistently modeled to me something outside of the status quo.
In doing so, they've opened my mind to lifestyles I hadn't previously even thought to consider. They've also become role models for how to have a more positive outlook on life.
Shortly after moving to the Andean city I now call home, I met an English woman who arrived to the same spot herself six years before I did. The more time I spent with her, the more I was blown away. I quickly started to look up to her; this woman from across the Atlantic kind of started to seem like an older sister — one who knew not only the best places to visit in Ecuador, but also how to get there and have the best adventures after arrival.
Nothing intimidated her. Nothing stopped her either. And even if there was a time crunch, she used what spare time she had to explore new places and actually enjoy hours outside of work... even if it was just for a day or two, even if that meant taking a bus for hours and even if she was on a strict budget. She puts to shame the "I don't have enough money" or "I'm too busy" excuses because she plans around these obstacles. The take-home from watching this? You make your own rules!
On a rainy evening several months ago, we sit in her kitchen which she has decorated with Ecuadorian printed table runners and locally painted works of art. I mention, not for the first time, that I'm struggling with the language and it feels like my Spanish will never be fluent. That's something that so many wanderers deal with and so, she reflects back on her time as a newbie in South America.
She tells me about her early days of living on the sandy stretch of coastline where she was shy to dial up the number of a landlord while searching for an apartment. She tells me about grocery shopping, mixing up words and asking for half a dozen Thursdays instead of eggs. She tells me that she still makes mistakes, I just don't notice and that like me, there's certain topics and vocabulary she struggles with. As it turns out, even the most empowered traveler you know faces challenges!
With all this consolation (and she does make me feel better) I'm mainly impressed by one lesson she's unknowingly giving me: it is entirely within your capability to show up in a new country in your adulthood and become proficient in the local language. I don't think my society is one that puts enough emphasis on learning entirely new things past 25, 35, 45 or even past graduation.
The people who you meet while traveling generally have a positive outlook on life. This is a good outlook in which, like my friend, they realize there's always room and time to grow, step out of your comfort zone, and learn new things.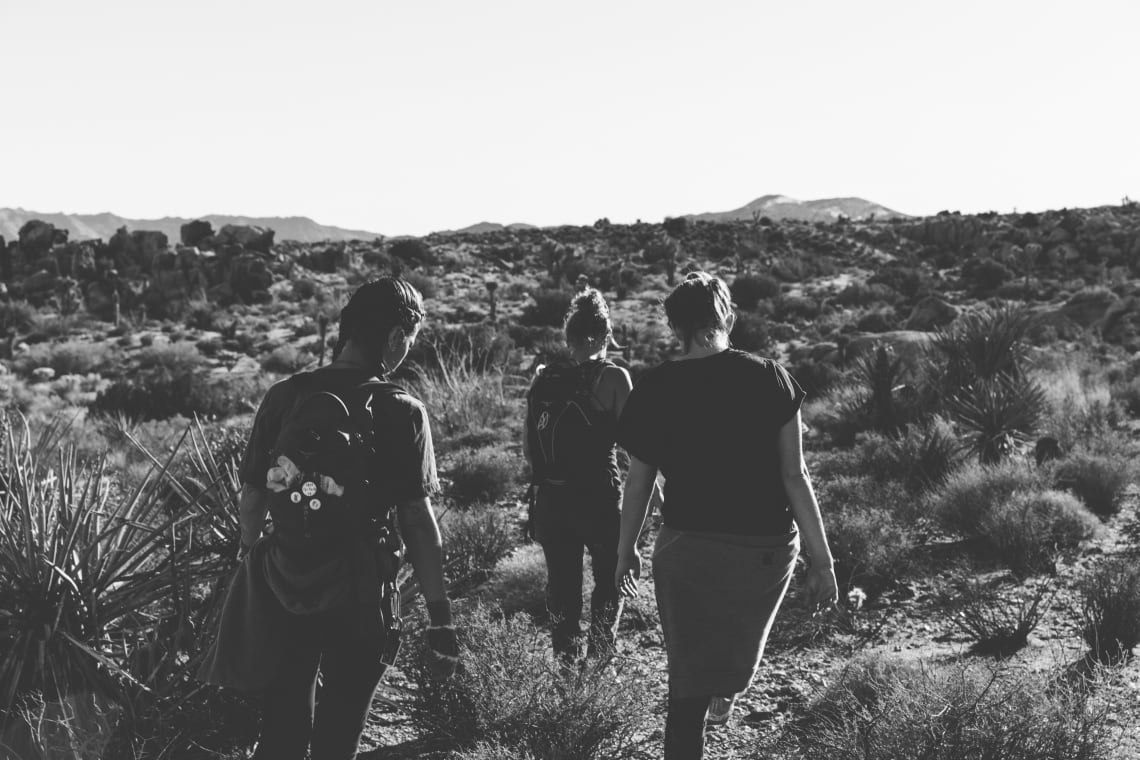 Not long after I had this epiphany, I had another one. Where my first role model, the English woman, taught me to use my time, dare to learn new things and to not hold myself back in exploring local regions, a similarly-minded American taught me to dare to grab the bull by the horns and do whatever I want... without sacrificing my adult responsibilities.
Having an open mind or a positive outlook on life that's not cluttered by societal pressures is certainly a first step towards appreciating your travels and getting the most out of them. It's also a sure-fire way to deepen your travel experience and find your passion during your travels abroad.
The thing is, many travelers are seen as being a little... too carefree. We can be pegged as the types who aren't career minded, leave too much of our futures unplanned or who spend money too fast and too easily.
The image of a backpacker drifting from place to place without a care in the world or a plan for moving forward is, sadly, a common image associated with those whose priorities are to explore the world. The thing is, that can just be a stereotype: it doesn't have to be your reality.
My American friend regularly reminds me of this because the way she lives her life defies these stereotypes. In my time abroad, she's one of the most put-together and responsible people I've met. (More on that later.) This woman is approaching her fourth decade and can tell you about so many incredible experiences she's had all over the world.
She has lived in rural areas of Africa and taught English in China and in Thailand. She knows her own country quite well but most impressively of all, she has taken her bike on a solo trip from Thailand to England.
When I listen to her talk about camping in Mongolia or traversing country roads in China, my jaw drops. This is a woman who sees possibilities for herself and plans to do the things she wants to do and be successful at them.
She has opened my mind in a way I really have come to appreciate because through all the stories of her global adventuring, she has taught me this: if status quo lifestyle choices like marriage, kids or a traditional career don't spark excitement for you, find something else to do. The sky can be the limit... if you edit your personal outlook to see it that way and go for it.
But as I mentioned, this particular person isn't living her best life by sacrificing adult responsibilities. She's a living example of someone who has cracked the code on how to travel the world full-time as a digital nomad. She has more global experiences than anyone I've ever met but she abides by a regular work schedule, is financially responsible, regularly talks about future goals, can whip up a mean but healthy summer salad and doesn't miss a workout.
I should also add that that she always looks fresh and her place is always tidy. So, yes, for any naysayers: you absolutely can make wandering the world your top priority without ditching adult responsibilities on your schedule. It's totally possible to be a digital nomad... and get work done on the go.

These two women were the ones who really changed my perspective and overall outlook. They made me give more thought not just to what lifestyle I actually wanted, but what was available to me in the first place. When I started looking up to them for their bold, individual approach to their lifestyles, I started to notice others.
There was a woman I met over the holidays who, for a month or two each year, travels solo to a different part of the world to enjoy her work's offseason. There's also the gym owner and personal trainer who went through a divorce relatively recently but proves that she's strong and independent and organized to go at it alone. In fact, I know she's better for it.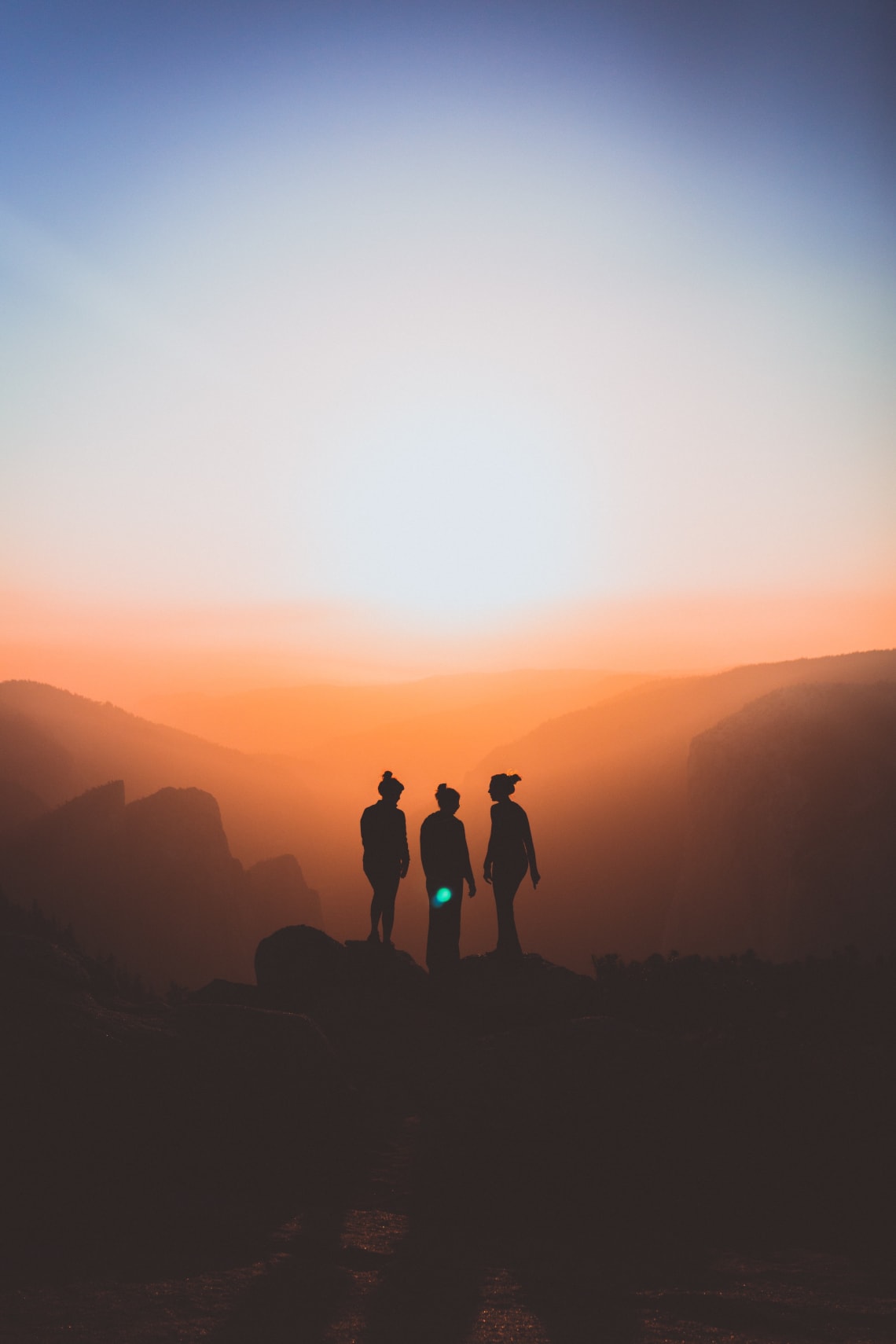 All in all these women have proved that if your plan A didn't work out, plan B may have been the better option all along. Their life experience proves as much anyway.
When I think back to the days when I lived in that sunny apartment in the West End, I'm glad my plan A didn't pan out. I took a chance on something that offered me so much more and my older female companions abroad continue to help me expand my worldview.