How to increase your chances of being accepted by hosts
Check out these tips for the application process and increase your chances of scoring your first experience with Worldpackers.
---
To be a Worldpacker in a hostel, NGO or eco-project, you need to go through the application process that is nothing more than choosing a place that interests you and sending a message to the host. It seems simple, but there are many people that mess up right at this moment of first impressions and end up wasting incredible opportunities.
So, I put together 7 tips for you to become a superstar at applying for a work exchange trip:
1. Don't get hung up on one place
Keep your options open! One city could have few hosts and depending on the time of year it's possible they may not even need volunteers. For example, the vast majority of hosts on the northern coast of Europe close for half the year, only opening for the spring and summer. That way, to increase your chances of being accepted, don't become obsessed with just one city.
2. Travel alone
Traveling alone increases your chances of being accepted, since many hosts only accept one Worldpacker at a time. This has to do with the specific needs of the location and the time of year.
If you don't want to give up traveling with your partner or friends, look for farms, ecovilas and NGOS, as they tend to accept more Worldpackers that travel in pairs or groups.
3. Apply at least two to eight weeks in advance
That's because a lot of the hosts aren't able to plan very far in advance. At Worldpackers you can apply six months before you plan on getting there, but sometimes the host won't accept you because they don't know if they will actually need help on those dates. So it's better to handle a little anxiety and apply between two to eight weeks before arriving.
4. Write personalized applications
Think about how much trust the host has to give to open their home and their business to receive you. The trust begins to build at the start of the application. Show that you really read through their profile and understand everything they are looking for.
Never copy and paste the same application for all the hosts, this is really bad! Take the time to write a cool application and be transparent about who you are, your interests and how you can help your host, they like when they see an application from someone that actually took the time to read the description and write a more personalized message.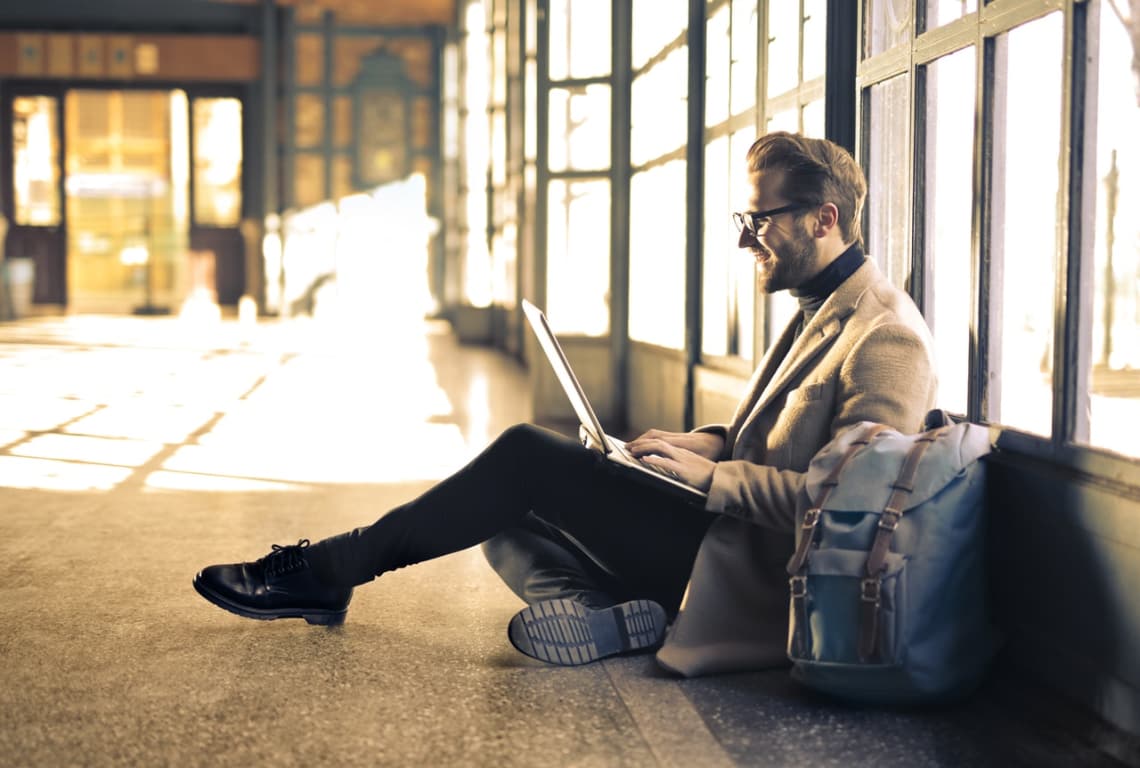 5. Make sure your profile is totally complete
In the application, the host has access to your message as well as your full profile. Remember the part about trust? The more information your host can see about you, the more easily he will be able to decide if you are the right person to help! They love to see photos that reflect who you are and what you like to do, as well as what lead you to look for an experience with Worldpackers.
6. Apply for at least eight hosts
Hosts don't always need volunteers. It could be because of the low season (no need for help), the high season (no beds for volunteers to sleep), because of renovations or temporary closing, so there are many reasons for a host to refuse or not respond to a volunteer so it's ideal to apply to at least eight places.
On the host's Worldpackers profile, you can see their "response rate", meaning if the rate is very low, chances of a response are low. Don't bet all your chips on just one host.
7. Respect the minimum length of stay
If the host put a minimum stay of four weeks on their profile, respect this. He knows how much time it takes to train a Worldpacker and didn't arbitrarily choose this length of time. Meaning if you send a message talking about how you can only stay one week, it's useless. A shorter stay can mean even more work for him, so only apply if you really can commit to help for the entire time.
A good choice of host and hostel are very important to make the Worldpackers experience even better, so the application process deserves special attention. With these tips in mind, all that's left is to search for the best open spots that fit your profile and start the adventure!
---
---
Did you like it? Don't forget to let Camila know :-)