How to plan a trip: 15 steps you need to consider
Looking for a complete checklist on how to plan a trip? Check out these 15 steps you need to check to make your planning.
---
Planning a trip can sometimes be a dreaded nightmare!
Especially if you're being completely spontaneous, because how can you plan what to pack when you have absolutely no idea where you're going or how long you're going for?
This is my case. I decided I was going and that was that! I had 7 weeks from the day I confirmed my Worldpackers stay to the day I flew. I HAD to get myself in check.
That's why I put together a list of everything you'll need to know before a Worldpackers stay. Follow these 15 steps to plan your trip and you'll be ready forgot your trip in no time.
How to plan a trip: first steps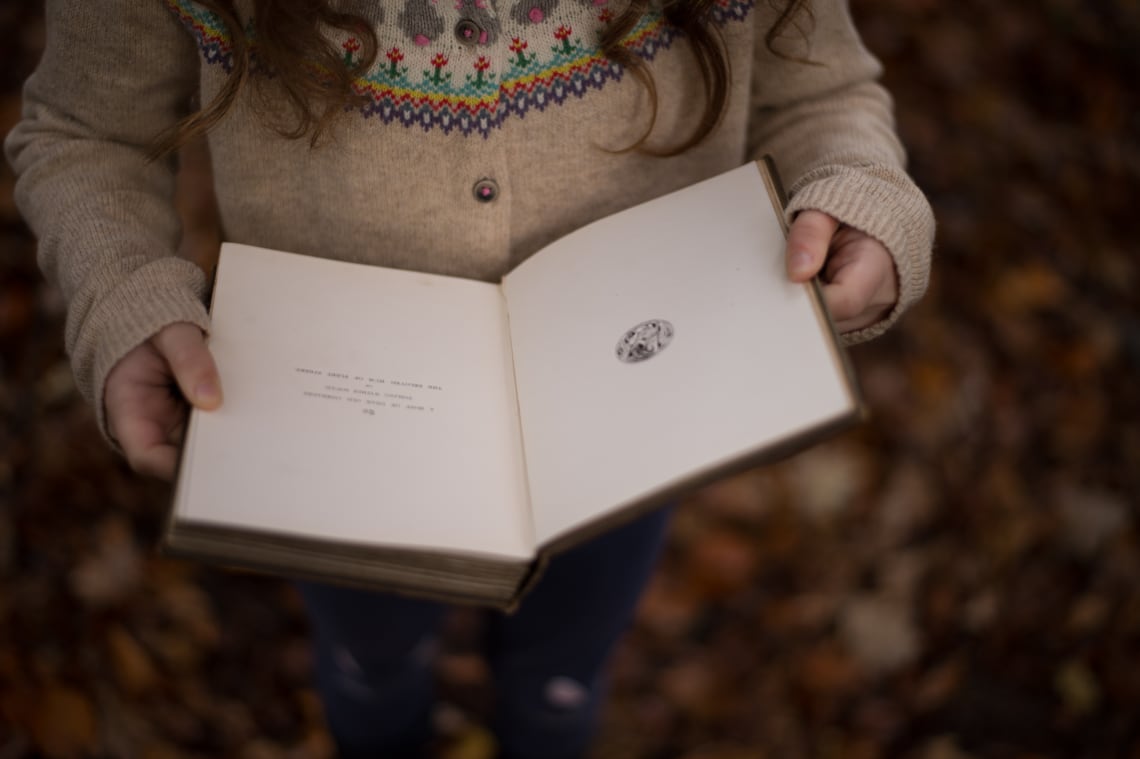 Step #1: Be clear on your goals
Follow this checklist below to get started with your planning. When you have all these answers clear, you'll be able to determine all the rest:
What's the purpose of your trip?

Do you have an idea of where you would like to go, how many countries you would like to visit and in what order? Or are you deciding on a start point and seeing where the world takes you?

Are you going at it alone or with a friend? Do you know your budget?

What kind of exchange would you like to do?

Step #2: Go find your host at Worldpackers
The following are the type of work exchanges available through Worldpackers:
Work Exchange: exchanging your skills for accommodation, ie, admin, housekeeping, running social media accounts, video editing, painting, decorating, handyman skills, kitchen hand, party

promoting, working on the

hostels'

bar, the list goes on.



Social Impact: volunteering in National Government Organisations, schools, social projects, or any other type of social volunteering abroad.

Eco Programmes: eco villages, farms and

permaculture institutes.



If you've not even put any thought into this yet then I would suggest you have a search through Worldpackers hosts and see what kind of things are on offer.
Moving on, take into consideration the cost of living once you get you there and the number of hours you want to work to. For example, if you're looking to find a paid job whilst your away then maybe a hostel that needs 35 hours a week volunteering from you may be a bit much.
See what's on offer in return to, hosts offer a variety of free or discounted activities and meals in return, you may find things like free drinks, free bar crawls, free language lessons, free yoga lessons free surf lessons and much much more so keep that in mind to.
If your budget is really tight then perhaps find somewhere that provides breakfast, lunch, and dinner. Save anything you like the sound of to your wish list and then start narrowing it down as much as you can.
If you're anything like me and really cannot decide between your top 5 or so, apply for them all and go with who replies first!
If your mind is set on one host, then apply for that one first, if you don't get a response before your application expires, which is usually around 3 days, then you know to apply for the others.
I can't stress enough how important it is to research everything about the host you have selected before you apply. Some things to think about are:
Is the location where you want to be?

Is it accessible, ie how close to buses, trains or the metro is it?

Are you close to some shops or an ATM?

If you arrive late how much is a taxi or transfers (is Uber available where you're going?)

Do you want to be close to bars and clubs?

If you are out the center

what time does the train/metro finish?



More importantly, remember to read all the reviews they've had from previous fellow worldpackers.
Finally, you can also take a look at Trip Advisor or Booking and see what previous guests (not volunteers) have said about their stay.
How to plan a trip: travel arrangements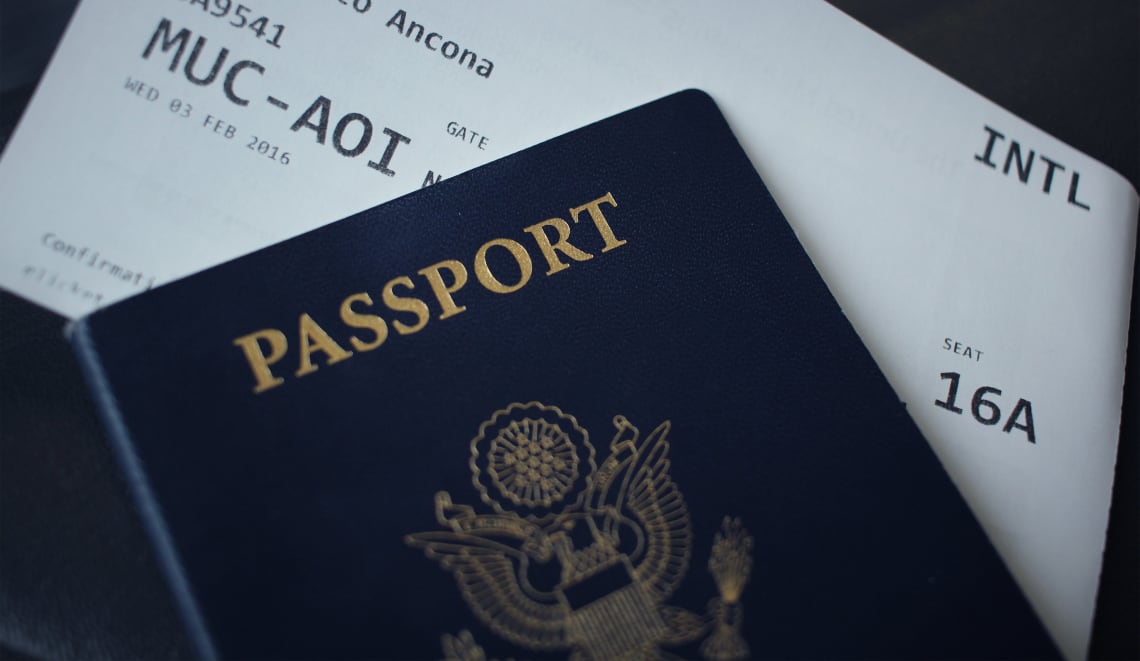 Step #3: Find out if you need a Visa
So now that you've narrowed your search down. It's time to get organised.
Firstly be sure to check whether or not you will need a visa for the country you are travelling to.
If you're from Europe and travelling somewhere in Europe then you should be fine, but again always double check.
If you're from/going anywhere else then the chances are you will need a visa. Worldpackers is not responsible for arranging this for you so make sure this is done in advance as they can take a while to arrive (be sure to have your visa before you book your flights to as they will be none refundable).
Step #4: Check if your passport is still in date
Some countries require you to have 6 months left before the expiry date to allow you to fly so be sure to check this. I know a renewal in the U.K. is around £70-£90 depending on whether you do this via the post office check and send service or online.
Step #5: Have you got travel insurance?
I always use Money Supermarket to get some comparisons although I always find myself using Alpha Travel and it's much cheaper to go directly through their site.
It's also worth paying a little more to buy the policy that has a really low excess, I always go for either £0 excess or £50 but never more just in case I ever end up in an emergency and don't have to money to cover the excess. At least I know I can always get treatment if I ever needed it, but depending on where you're going and the length of your stay this could be between £30-£200 (maybe even more if you were backpacking for 18 months or longer).
Step #6: Book your flights
To find the cheapest flights for where you're heading I would recommend using both Skyscanner and Google flights.
Once you're signed into your Google account, search google flights and search for the flight you want. You can then select track prices so you receive emails informing you when the price goes up and down. This is the same for Skyscanner to, use the small alarm bell icon.
I usually have this set for a week or two first then see which day the price is lowest, comparing between both sites. Then I know to book it next time the flight is shown for that price.
There are quite a few flights' hacks out there to save you some cash to (thank you Skyscanner!) ie:
Using your private browser for your search.

Booking a flight on a Monday is

always cheaper.



Booking on a Saturday is the most expensive.

Flying on a Friday the cheapest day to fly whilst flying on a Sunday is the most expensive day to fly.

I'm sure there are plenty more hacks to save some money too!
How to plan a trip: setting the budget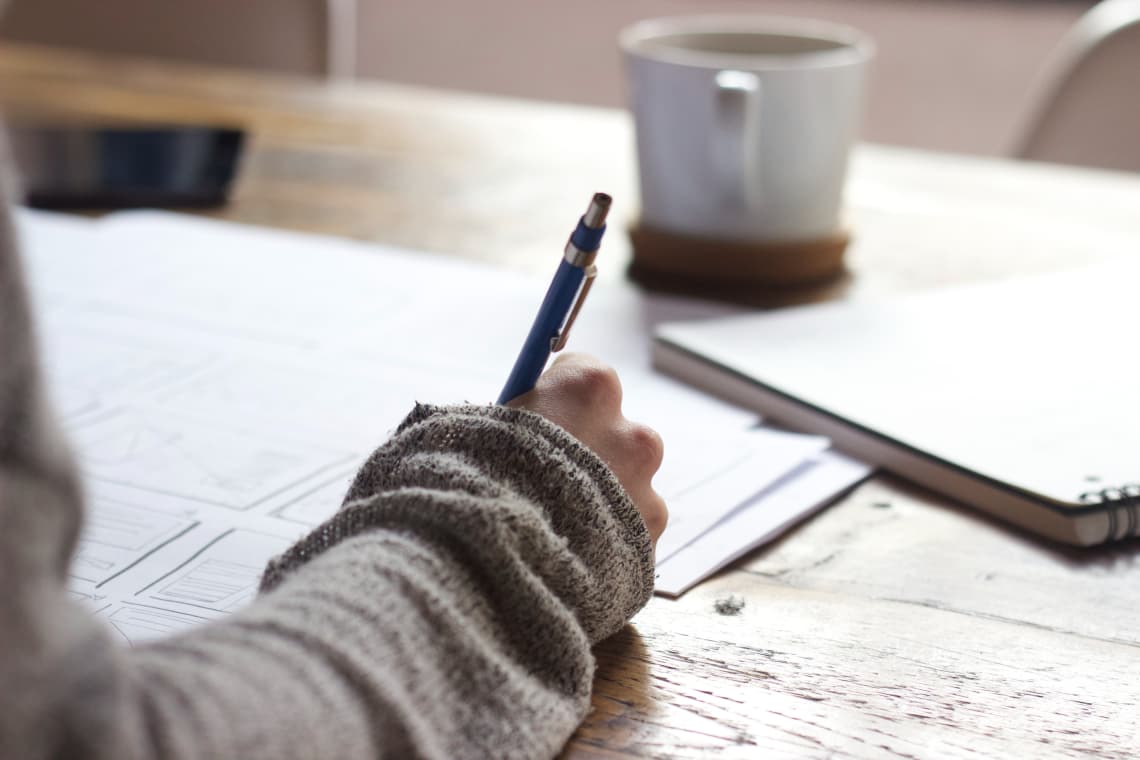 Now your flights are sorted, let's talk about planning a budget.
Have you saved for a long time for your trip or are you making a last minute decision and leaving with what money you have (which is what I did)?
Budgeting is extremely important either way. Here are a few points to think about when budgeting before you go.
Step #7: Set a budget for food
Food is definitely the main thing you need to consider. Shopping at the supermarket and cooking in your host will save you a lot of money. You can easily make a meal for €2, rice and pasta are so cheap wherever you go!
Depending on where you're going, for example, if you're starting in Europe and you enjoy drinking and going out, then make sure you budget an extra £100 - maybe more just for the first couple of weeks.
On these days, you'll be in holiday mode and won't realise the few Euros here and there you'll be spending on beers and fast food. I always get far too over excited when I first get to a new country and eat at almost every pastry shop and cafe that I pass!
Step #8: Set a budget for transportation
How long are you going to be staying in the same place for? Will you need a train or bus pass to get around the city? Will you be travelling from city to city or staying in the same hostel for up to a month at a time?
Check out some local sites to try and get a rough idea of how much things will cost. If you're on a budget then rather than taking coaches and trains, use the same busses the locals do.
This will save you a lot of money, but be aware that some countries charge tourists more than the locals. So, depending on where in the world you are and if you're buying your ticket from someone outside of the station, you could possibly haggle the prices.
How will you get to the airport and from the airport to your host? Set aside extra cash for a taxi just in case.
When I got to Lisbon, my flight had been delayed which meant after I'd got off the first (of three) trains the stations closed leaving me stuck in the middle of somewhere I'd never been before at 1:30 AM with all my bags, resulting in me having to pay €30 in an Uber for a journey that was supposed to cost me around €6.
You can see if the country you're going to has Uber before you go and if it has then you can check the price in advance from the airport to your host.
Step #9: Set a budget for city tours and sightseeing
Have you looked into the kind of day trips or experiences you'd like to do once your away? Do you need a day pass or tickets? Do you want to go sightseeing, are there famous monuments or UNESCO world heritage sites you want to see? Check out Trip Advisor to get some rough prices.
Step #10: Set a budget for extra expenses
Will you still have bills or direct debits to pay once you've started your journey? How will you manage these? Will this come out of your budget or will you find a job once you're away? This is definitely something you need to take in consideration when setting the budget for your trip.
Remember you'll need some money for the buzz. Once I was all set one thing I never considered was the 'farewell drinks' I had with so many different friendship groups. I easy spent around £80-£100 just in the week or two leading up to my flight date!
Don't forget about personal expenses to like toiletries and general day to day things. Tampons can be pretty expensive in some places so depending where you're going it may be worth taking some with you. This goes for other toiletries to although if your going to have a backpack and will be doing a lot of walking then keep these to an absolute minimum. There's no worse feeling than your backpack being too heavy when you just set off on your journey.
Step #11: Set a budget for emergencies

I would recommend budgeting for a flight home & emergencies too, even if you already have a return flight booked and have insurance.
If something ever happens or you need to leave straight away then you don't have to worry. I would also keep this in a separate account. 'Out of sight, out of mind!'
Step #12: Check if you'll need an international travel/credit card
Bank charges and currency conversion charges can soon add up! I would advise against using a bank card or a credit card anywhere without informing your bank/credit card company.

A travel card is the best way to avoid these charges. The two I use are 'Monzo' and 'Revolut'. I have two because they're both good for different things and because I can only withdraw around £200 cash out per month each before I get charged.
Rather than me list advantages and disadvantages of them both take a look at their sites and see what works for you. The 'Revolut' card I have is the free one (although delivery is £4.99). Travel cards can sometimes take up to a week to come so make sure you do this with plenty of time before your trip.
Remember to consider any extra bank and exchange fees and add it to your daily budget.
How to plan a trip: what to pack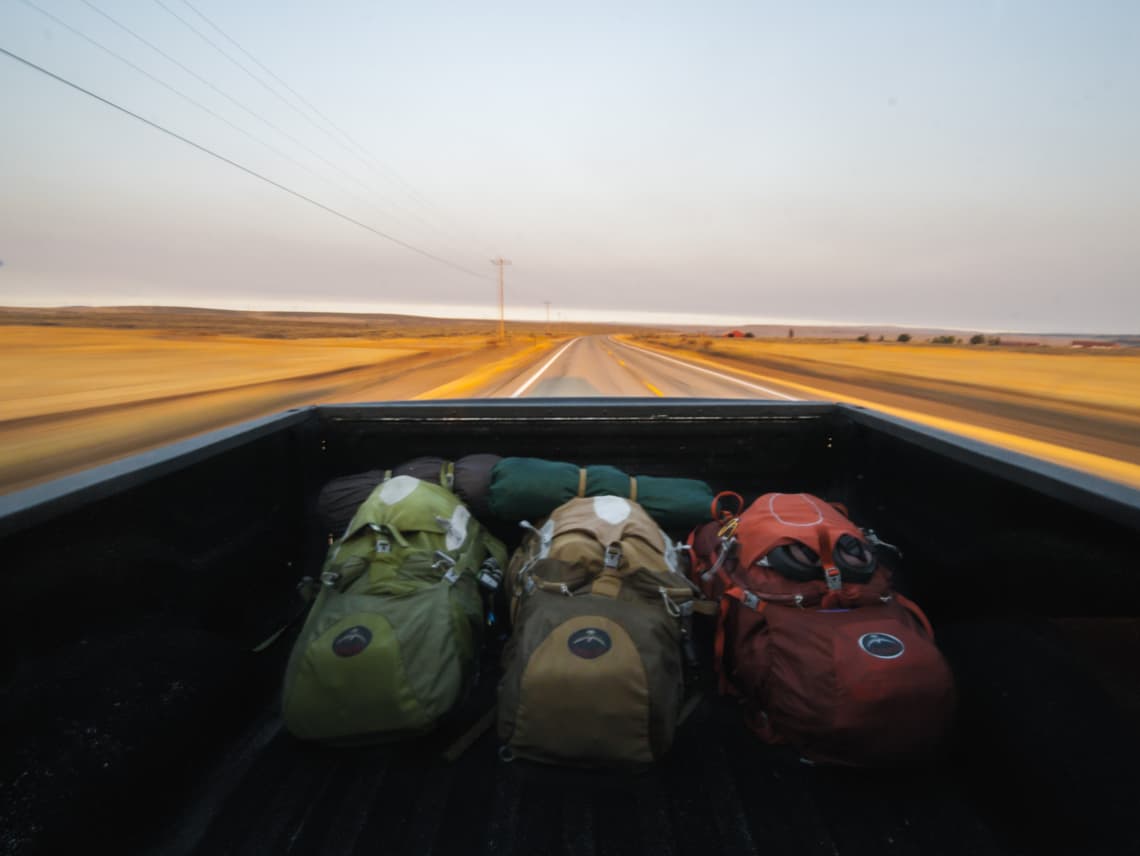 Now, this is something I struggled with! I had two places in my mind that I was definitely visiting - Portugal and Morocco - both in the winter.
After visiting Morocco in January last year I know how the temperatures can drastically vary from day to night. But packing the same jumpers and shawls as last year was using far too much space, after all, I was only taking a backpack this time. I downsized my bag around four or five times and I still brought too much. There are things that have been in my bag for a month that I forgot I'd even brought.

Step #13: Pack your backpack
These are the things I brought for the trip I'm doing right now:
Underwear (socks, pants) x5 each

Bras - if your anything like me x0

Tops/cameos x3

Jumpers x2

Leggings x1

Loose pants x2

Jeans x1

Sliders, trainers (sneakers), walking shoes/boots

Dresses (loose, day or night appropriate)

Bikinis x3 or 2 pairs of plain/black with a mix of tops

Makeup: mascara, highlighter, bronzer, lip color, moisturizer. I'd advise against taking anything more than that, you really won't use much at all and it's just wasting unnecessary room in your backpack.

I came across an amazing app for help with packing. It's called 'Pack Point', you enter your destination, duration and activities you'll be taking part in and it creates a list that you can tick off as you go along. Genius!
How to plan a trip: documentation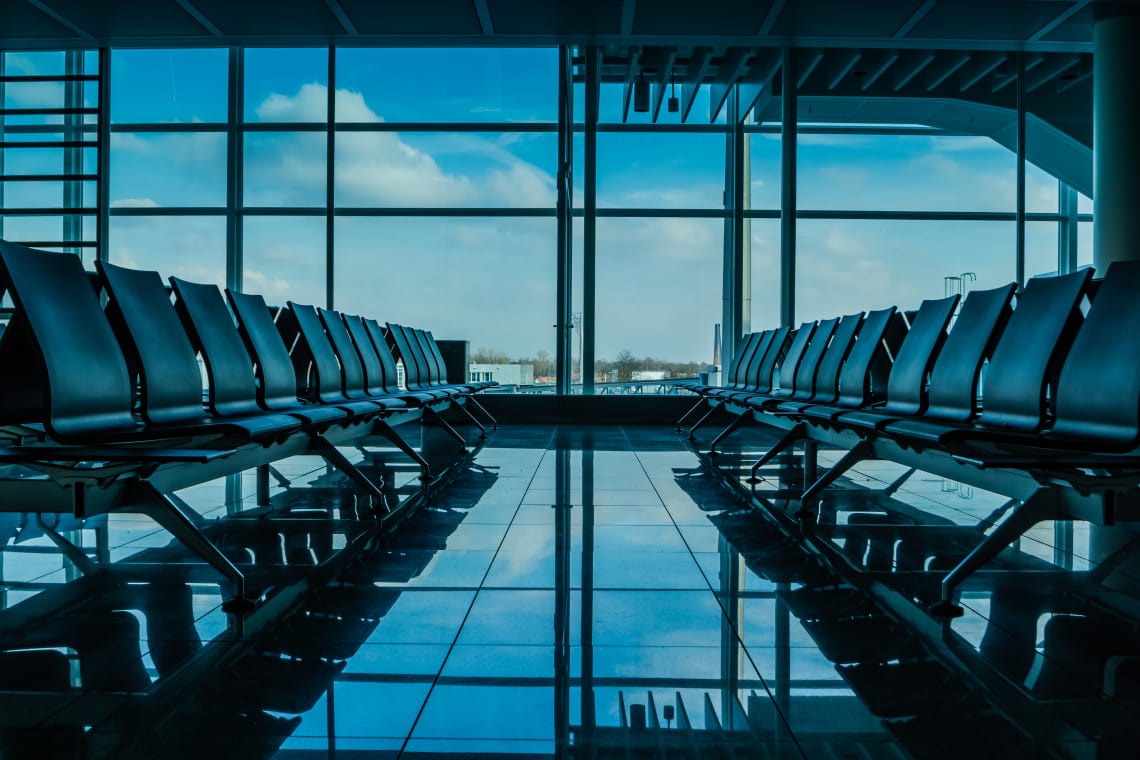 The most important part! After all, you won't get very far without these:
Step #14: Make sure you bring all your documents
Passport

Visa (when needed)

Travel Insurance: is your travel insurance easily accessible? Ie printed or saved in your wallet or an email folder

Bank/travel card: I never take more than one out with me at the same time. I also keep my money in a bank account that I do not have a bank card for, then I just transfer to my travel card as and when I need it. This way if I do lose or have my cards stolen then the account with my money in is safe.

Boarding pass/tickets: if you've checked in already then you should have your boarding pass saved in your phone, maybe in an app, your phone wallet or your emails. You may also need tickets for your arrangements to get to the airport (coach/train). I store all my itinerary information in an app called 'Trip it', you either forward your booking information to an email address or the app saves it automatically once you book something, that way all your travel details are stored in the same place and easily accessible.

Proof of savings: some countries require proof of savings to show you have money for medical emergencies or a way out of the country should you need to. You can find this information out on the government website for that country.

Identification: if you have a driver's license or provisional be sure to take it with you, if you're thinking of renting a car or bike while you're away then you must have your license. If you don't have either of the above I would recommend bringing some other form of ID, even if it means buying a new one before you leave. Believe me, this is a much cheaper and safer option than if you go with just your passport and lose it.

I lost my purse in my first week of travelling and someone found it and emailed my ID company (above) who passed his email and phone number on to me.
Luckily I was able to meet him and he gave everything back to me but I might not be so lucky if that happens again and I would have been so much more stressed if it was my passport.
Do not take your passport anywhere to use as an ID, especially if you're going out somewhere drinking or around a lot of people.
Keeping track of everything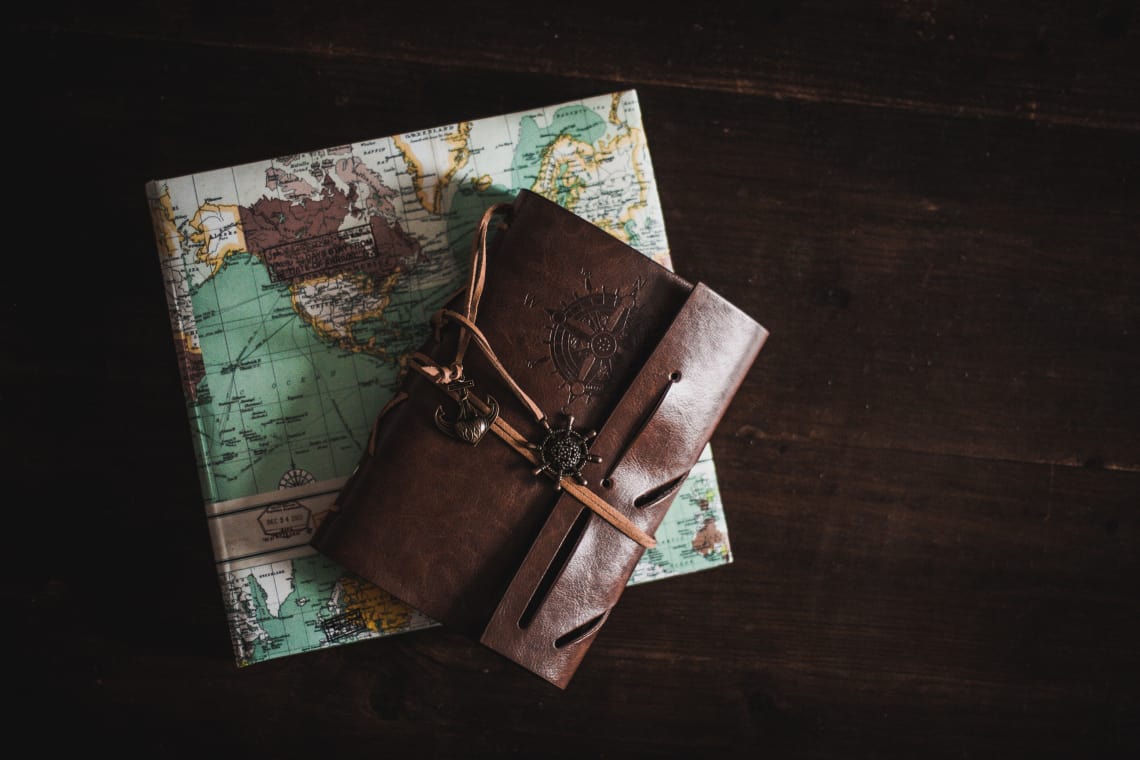 Step #15: Get yourself a travel wallet
Before I left to work in Zante for 5 months back in 2015, my friend gave me the best an most useful gift I've ever received: a travel wallet!
I cannot stress how useful this has been to me over the years. It has 3 different compartments, one for money, one for tickets and one for your passport. It saves so much time searching around for everything when I'm going through airports or stations.
I would strongly advise you to have a paper copy of everything except your bank details.
Always carry a paper copy of your passport with you, along with your ID, wherever you go.
Leaving life as you know it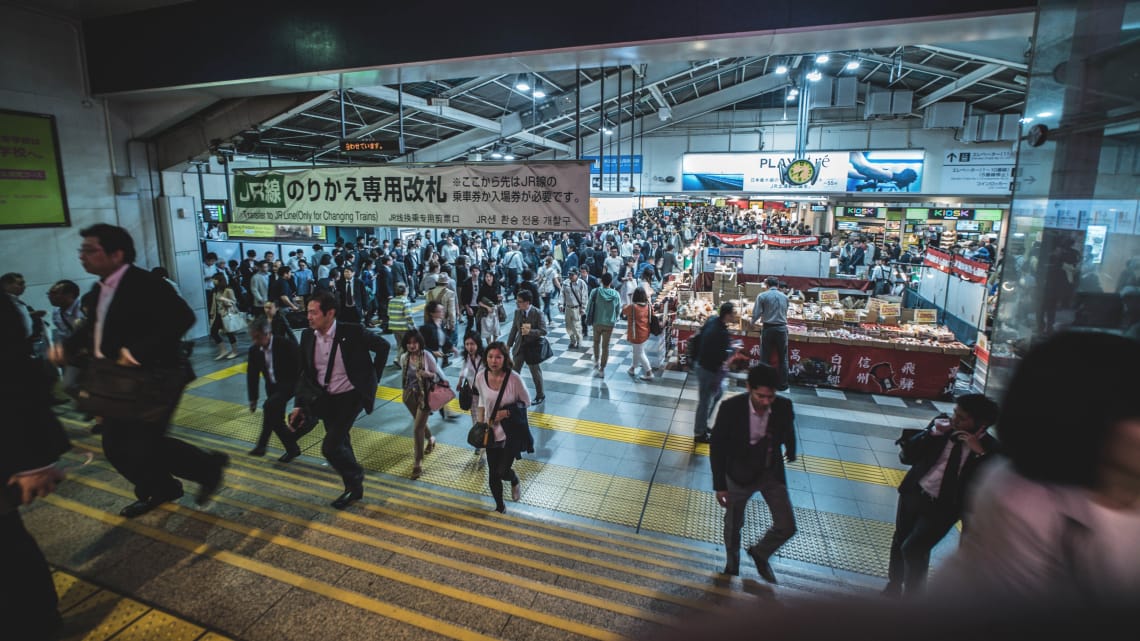 Are you ready to leave your whole life behind and take a leap into the unknown?
Are you ready to miss social events, birthdays and Christmases?
Can you embrace the feeling of having no idea what you will do from day to day, who you will meet or where you will go?
How do you feel about walking around a city on your own with no idea where you are?
Would you feel lost, alone or completely free?
For me, it's freedom.
I love walking around a city or sitting on a beach alone looking around knowing that there's not one person in around me that knows who I am.

On the contrary, how do you feel about having to share a room with other people and be around them all the time? Privacy is extremely limited and you may never get the chance to be alone at all.
How do you feel about getting ready and putting makeup on with no space at all, or maybe having to use a tiny mirror to do so (if you have one)?
As small as they sound, these factors need to be thought about to as if you're someone that is really set in your ways of how you do things, these could be big problems for you.
How long will you be going away for?
Is this going to be a one way, life-changing trip? Are you taking one year out? Do you have a return ticket?
If you've decided to leave your job then make sure you check with your employer how much notice you need you to give.
If you're going without a return ticket then be sure to check what the rules are for that country as some countries require you to have either a return flight or a flight outbound to another country.
I hope these 15 points have helped you on how to plan a trip. If you like what you've read or you'd like anymore information on anything then please feel free to message me, I'd love to help!
---
---
Did you like it? Don't forget to let Emma know :-)