Aveiro: how to spend a perfect day in the Venice of Portugal
While living , working, or visiting Porto, escape the city for a day by venturing to Aveiro. This beautiful seaside Portuguese town is the perfect day trip from Porto, especially while on a backpacker budget.
4min
Day trips are the secret weapons of budget travel.
You can venture out from the popular, well-known cities and spend a day wandering through unfamiliar streets and discovering hidden gems of foreign countries.
In the northern region of Portugal, most travelers flock to the bustling metropolis of Porto. While Porto is undoubtedly a vibrant city worth visiting, anyone looking for a quick escape into a quieter and less touristy destination should visit Aveiro, also known as the "Venice of Portugal."
Trains from Porto to Aveiro depart every hour, and a round-trip ticket costs only €7,50. After a one-hour train ride through Portugal's stunning landscape, you will arrive in the quaint coastal city of Aveiro, where gorgeous sights, rich Portuguese culture, and endless activities await you.
Aside from the appealing tourist attractions, there are many ways to explore the city for free, where you can soak up the intangible charm of Aveiro while sticking to a backpacker budget.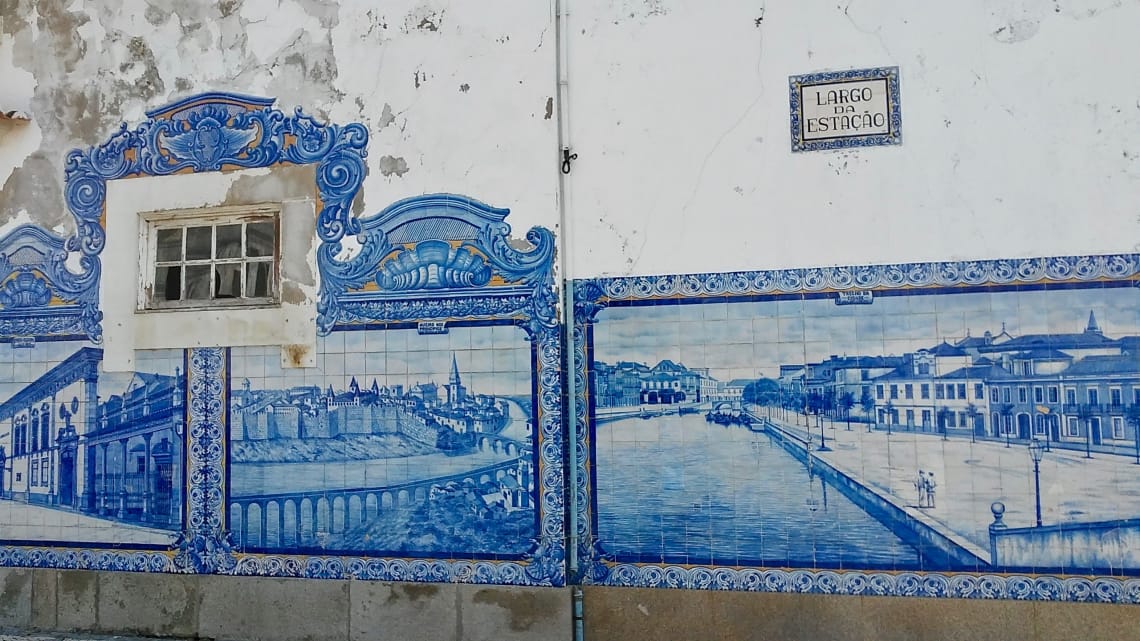 Must-See tourist attractions in Aveiro
1. Boat tour along the Canals
Aveiro earned the nickname, "The Venice of Portugal" because of the canals that roll lazily through the urban landscape.
For a unique view of the city's main sights, tourists often embark on guided tours in the "Moliceiro" boats. These lagoon boats resemble gondolas, with their curved ends and colorful, decorated surfaces.
On Rua João Mendonça, a spacious street near the city center, countless tourist booths sit along the water offering canal tours to people passing by.
The tours may vary in cost or length, with some longer tours offering history and information about the city and some shorter tours just offering a pleasurable ride around Aveiro. One popular tour company is Viva a Ria, which has 45-minute tours costing €5.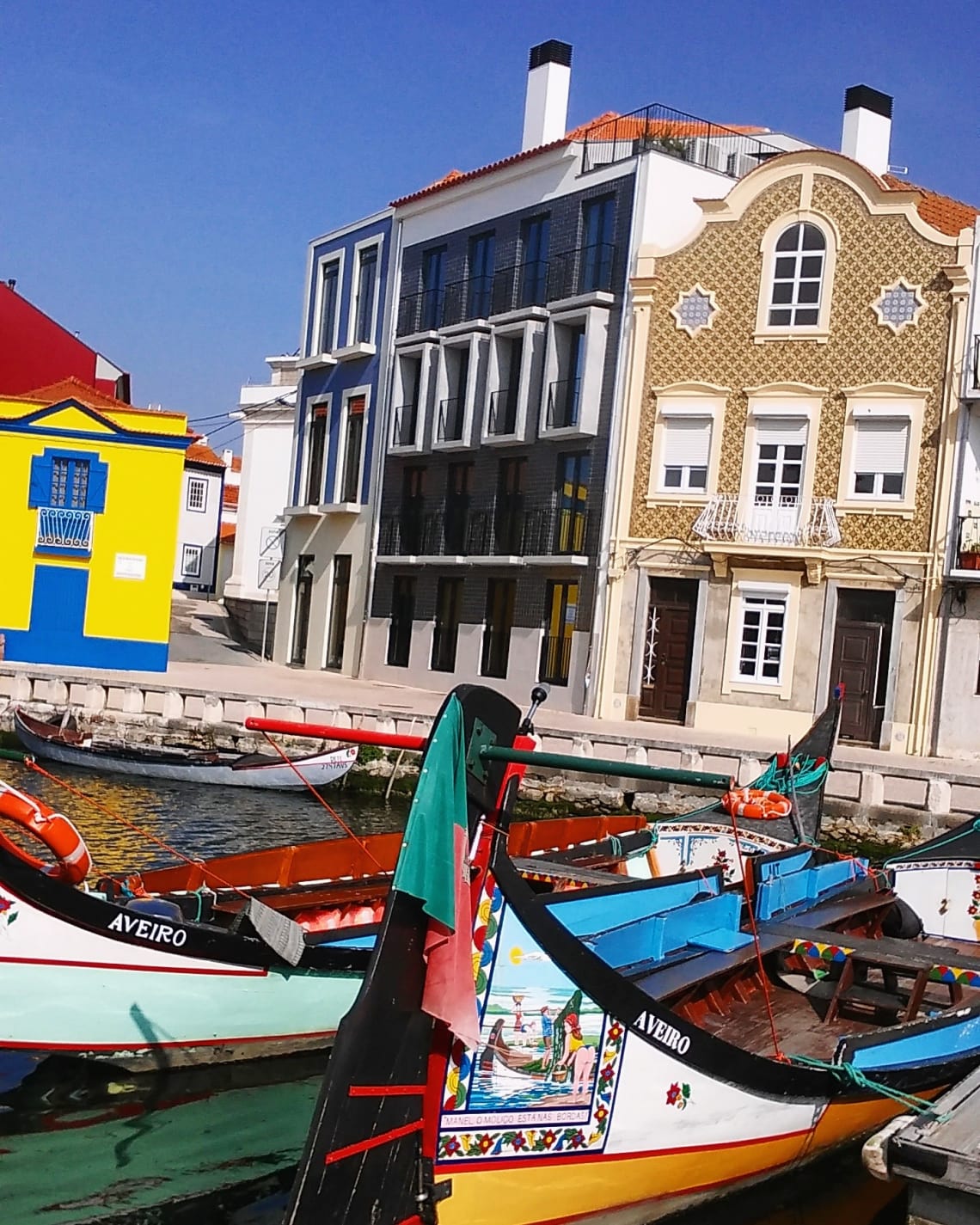 2. Forum Shopping Center
Located on Rua do Batalhão de Caçadores, this outdoor mall is packed with stores and restaurants that cater to anyone. From clothing and shoe stores, to bookstores, to a giant dining hall with multiple cuisines, The Forum can easily entertain for a few hours.
After shopping, buy a crepe from the sweet stand outside and sit on the edge of the peaceful canal, where street musicians often serenade the crowds.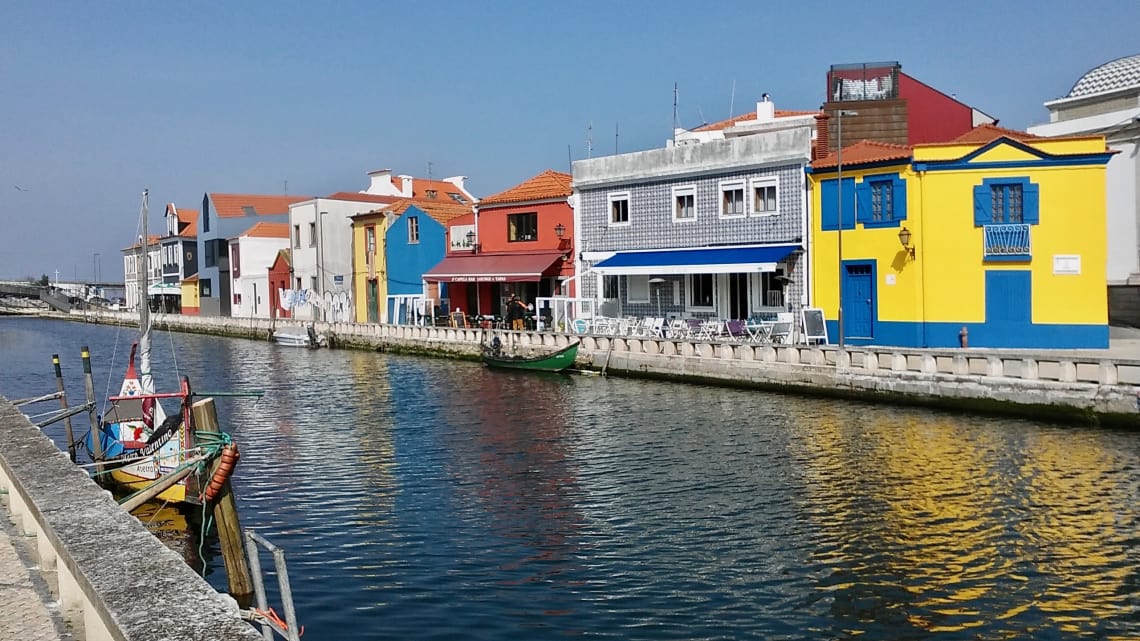 3. Souvenir shops & bakeries
While strolling through Aveiro's humble streets, you will notice that the charming souvenir shops also double as bakeries. The impeccable window displays are initially eye-capturing, but the sweet, buttery smell of the pastries will undoubtedly lure you inside.
These welcoming shops are located on just about every block of the city's main street, Doutor Lourenço Peixinho. Pick any shop that speaks to you, and venture inside to browse through traditionally painted Portuguese tiles, port-wine infused sea salts, handmade wooden kitchenware, and other handicrafts.
After picking up souvenirs, treat yourself to one of the delectable baked goods in the cafe area. Be sure to try Pastel de Nata, a Portuguese specialty. This dessert costs only about €1, and is made of flaky pastry crust filled with a dense, sweet custard cream.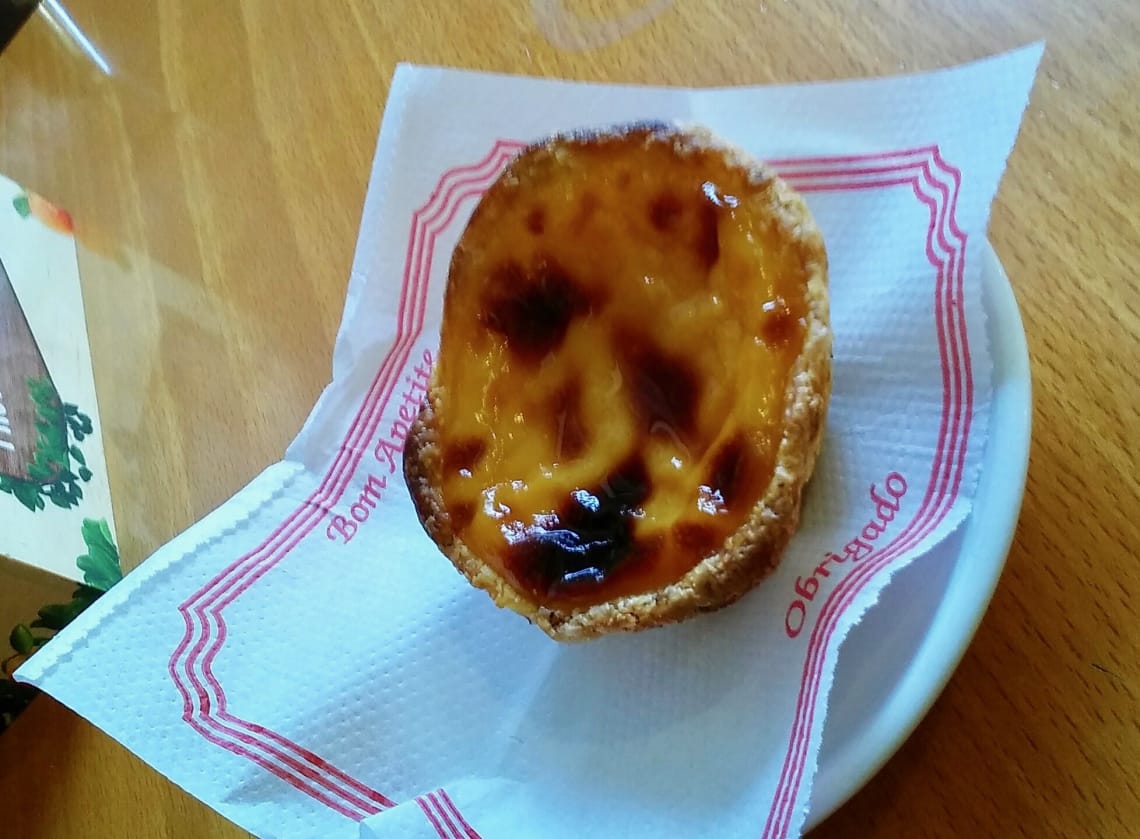 4. Food Markets
Budget travelers know that the best places to find fresh and cheap food are always street markets. Aveiro's most famous is the Mercado do Peixe, a thriving fish market located just off the main street. For a traditional Portuguese meal, try Bacalhau, a dried, salted codfish served in various forms.
A short walk away is the Mercado Manuel Firmino, an indoor market hall located on the street, Praça do Mercado 82. Here you will find not only basic fruit and vegetable stands, but crafty displays of port wine, stands overflowing with lush flowers, and a unique African goods shop.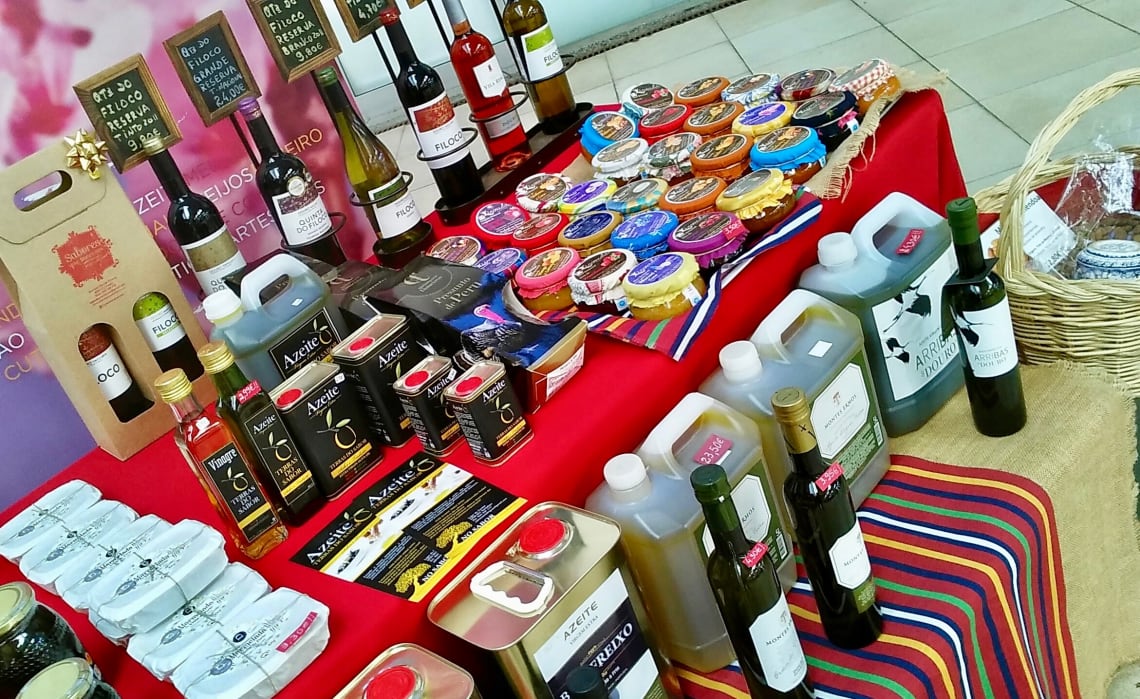 Ways to enjoy Aveiro for free
1. Churches and cathedrals
The best way to engage in the strong religious culture of Portugal is to visit some of its gorgeous churches.
The Cathedral of Aveiro, known as the Church of St. Dominic, has a humble exterior and a beautifully artistic interior. Nearby is the Igreja da Misericordia, a stunning church plastered in mesmerizing blue and white tiles.
All churches are free to enter, and represent the physical embodiment of treasured Catholic faith in Portugal.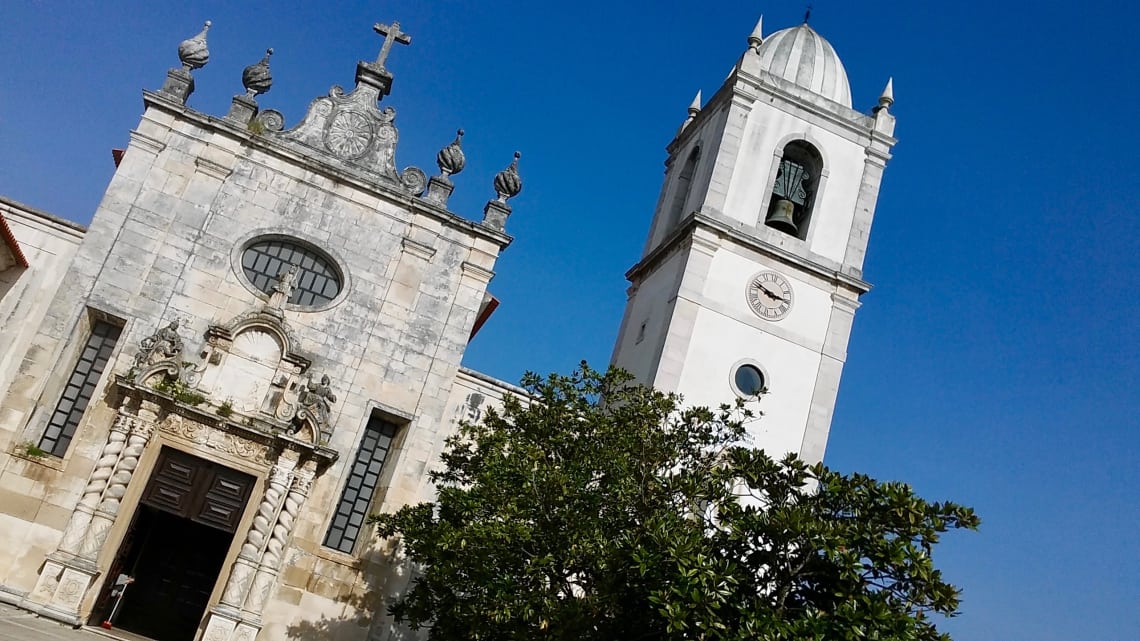 2. Parks and gardens
A great way to enjoy Aveiro for free is to laze away in one of the peaceful gardens.
The largest green space is Jardim do Rosso, located at the very end of the main Doutor Lourenço Peixinho street. Here you can relax and absorb the warm serenity of the surrounding canals while letting the cool breeze from the Atlantic wash over you.
Parque de Santa Joana represents another small park complete with shady trees and numerous benches that are perfect for people-watching.
3. Architecture
The ornate and captivating architecture of Aveiro is fascinating. Every street calls to you, with rickety cobblestone roads resting beneath layers of patterned tiles, rustic red roofs, detailed window frames, and quaint balconies with aromatic flowers spilling over the edge.
Aveiro is known for its impressive displays of Art-Nouveau architecture, where over-the-top ornamentation, crisp pastels, and charismatic decorations infuse a sense of majesty into the city. These decadent buildings are scattered throughout Aveiro in random places, but you are sure to find some located on the main Doutor Lourenço Peixinho street.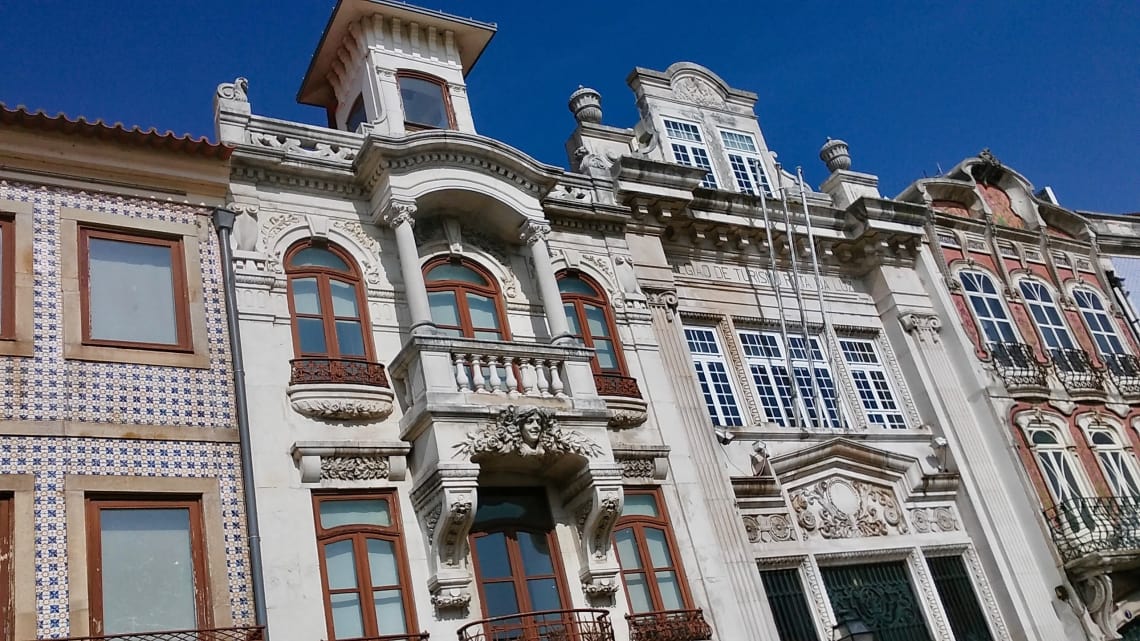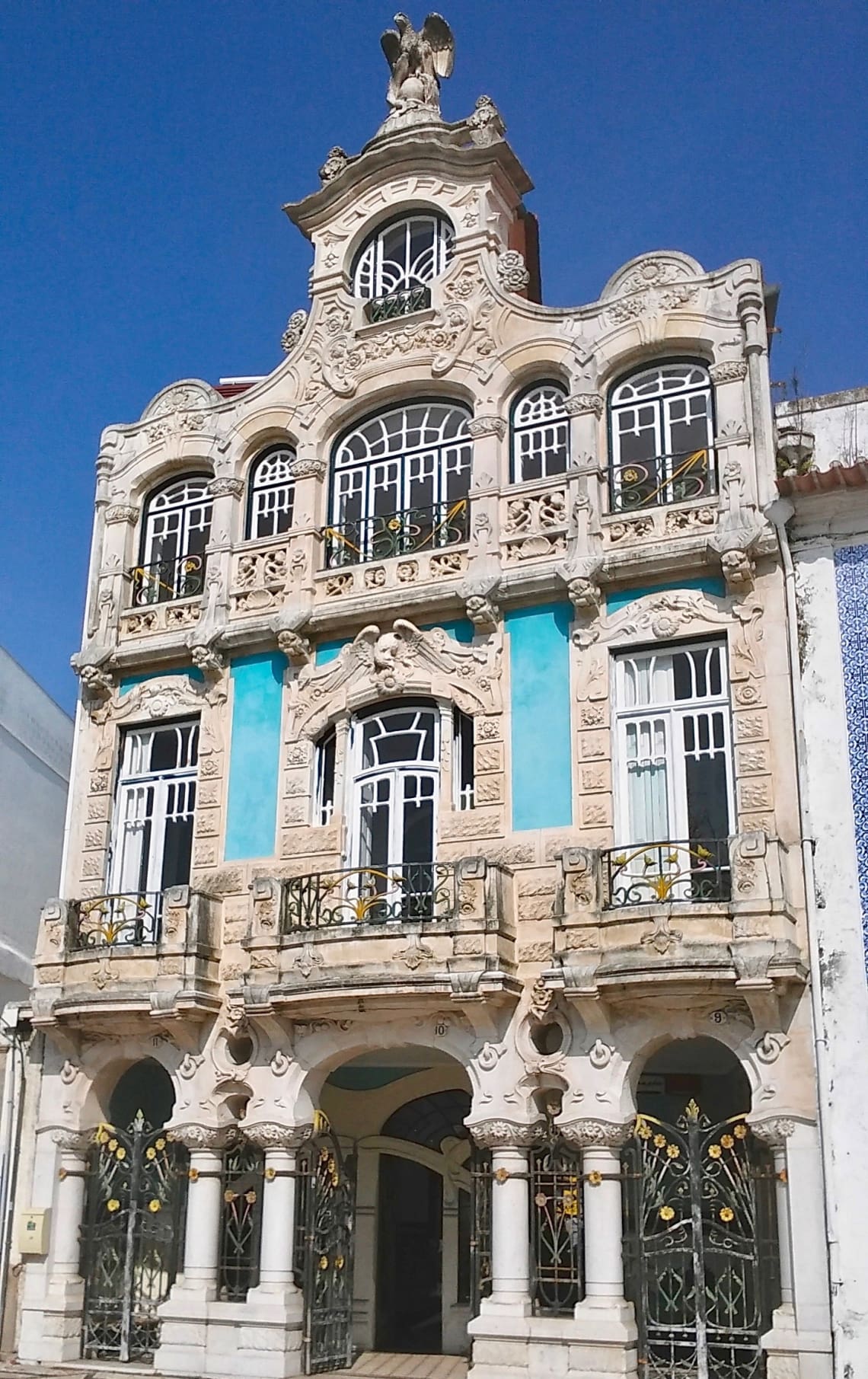 3. Street art
Creativity thrives in hidden corners of Aveiro, and a glimpse of some vibrant street art can add an extra boost of color to a day trip.
Most street art appears unexpectedly, but one particular location is on Rua Dr. Nascimento Leitão near the Hotel Imperial. This street is home to a few quirky art shops, and the park benches are fittingly decorated with adorable designs.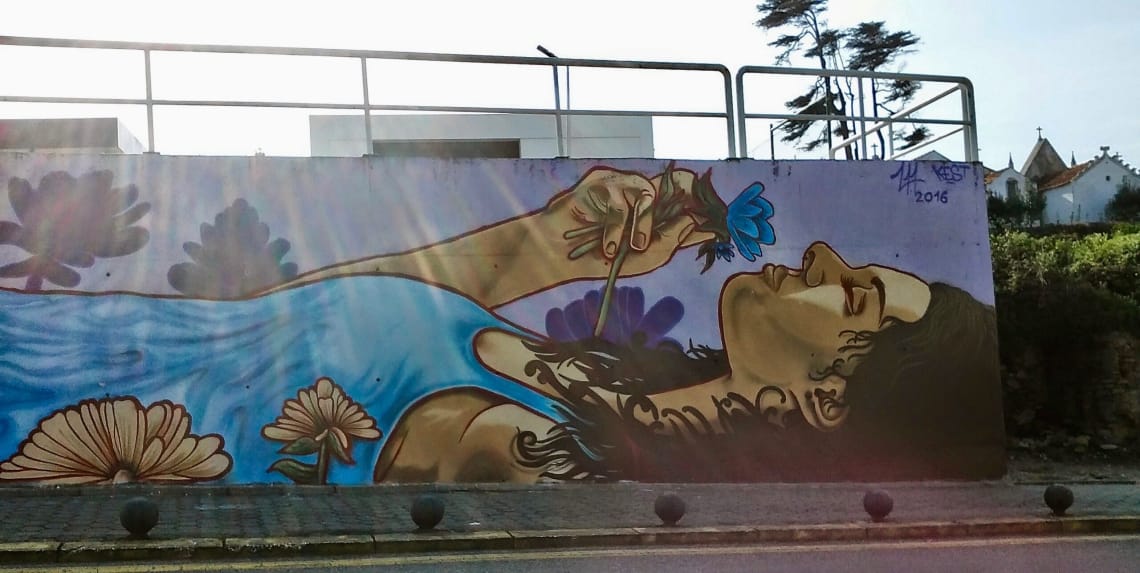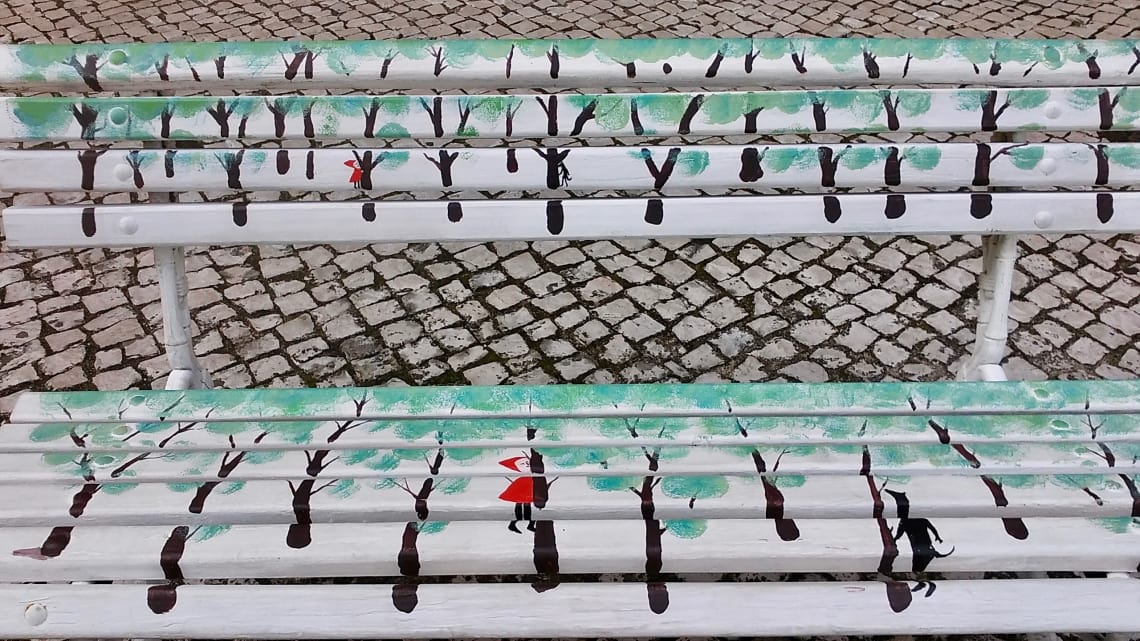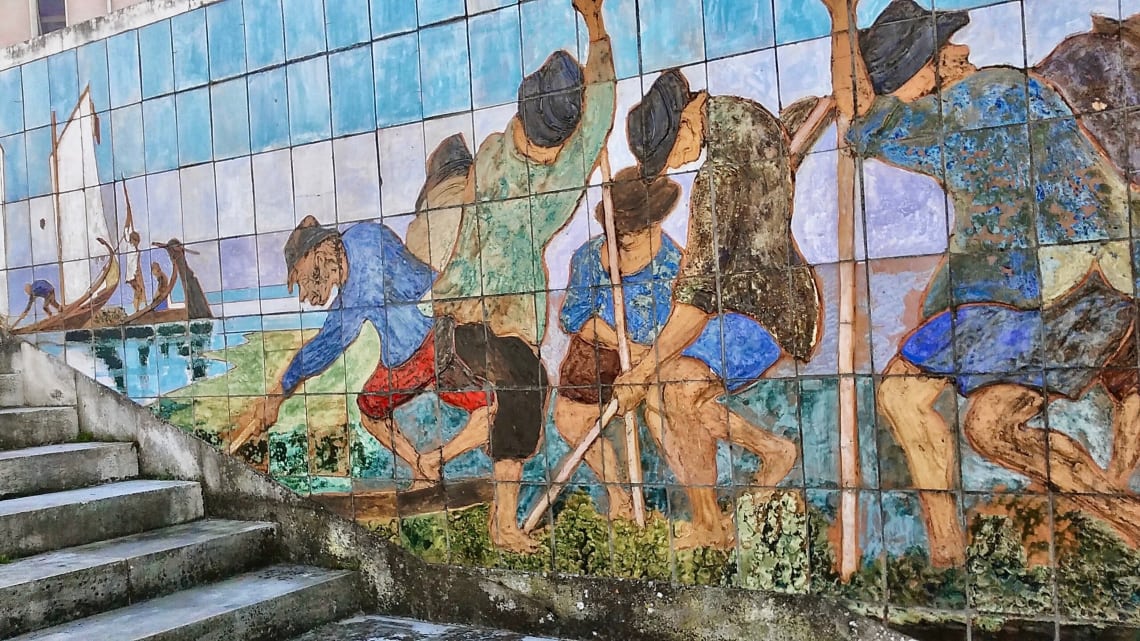 Whether you are a budget traveler, an enthusiastic tourist, or simply someone looking to dive deeper into the lively culture of Portugal, Aveiro makes a perfect day trip from Porto.
Every attraction is within walking distance, though the city's laid-back energy makes time seem to stand still. A day in Aveiro is sure to excite the senses while blessing you with some outstanding scenery that you'll remember forever.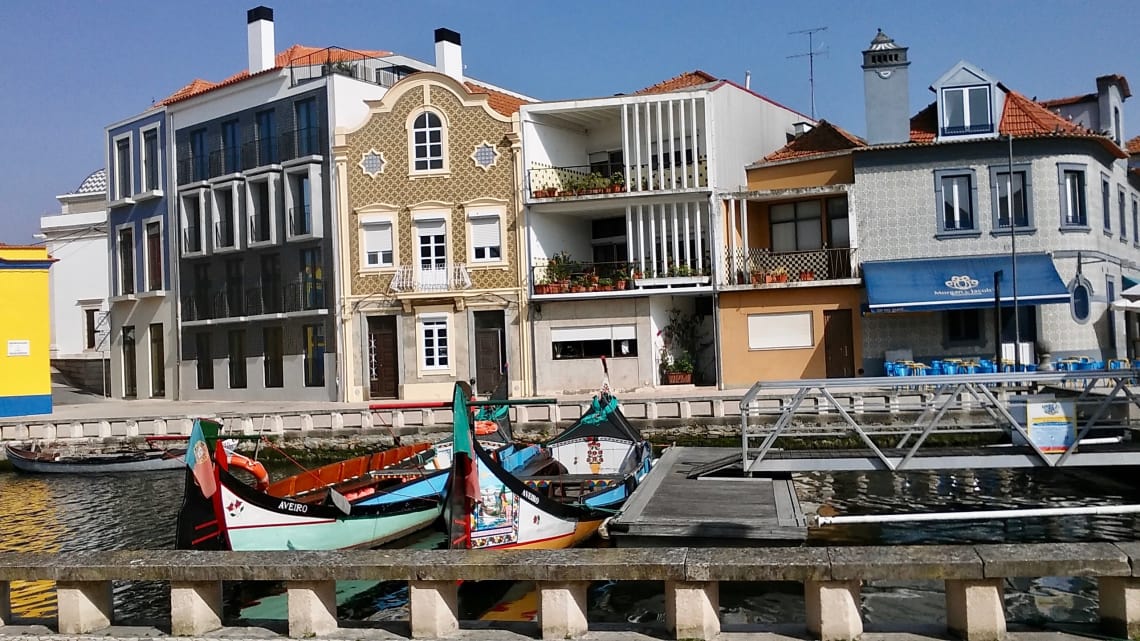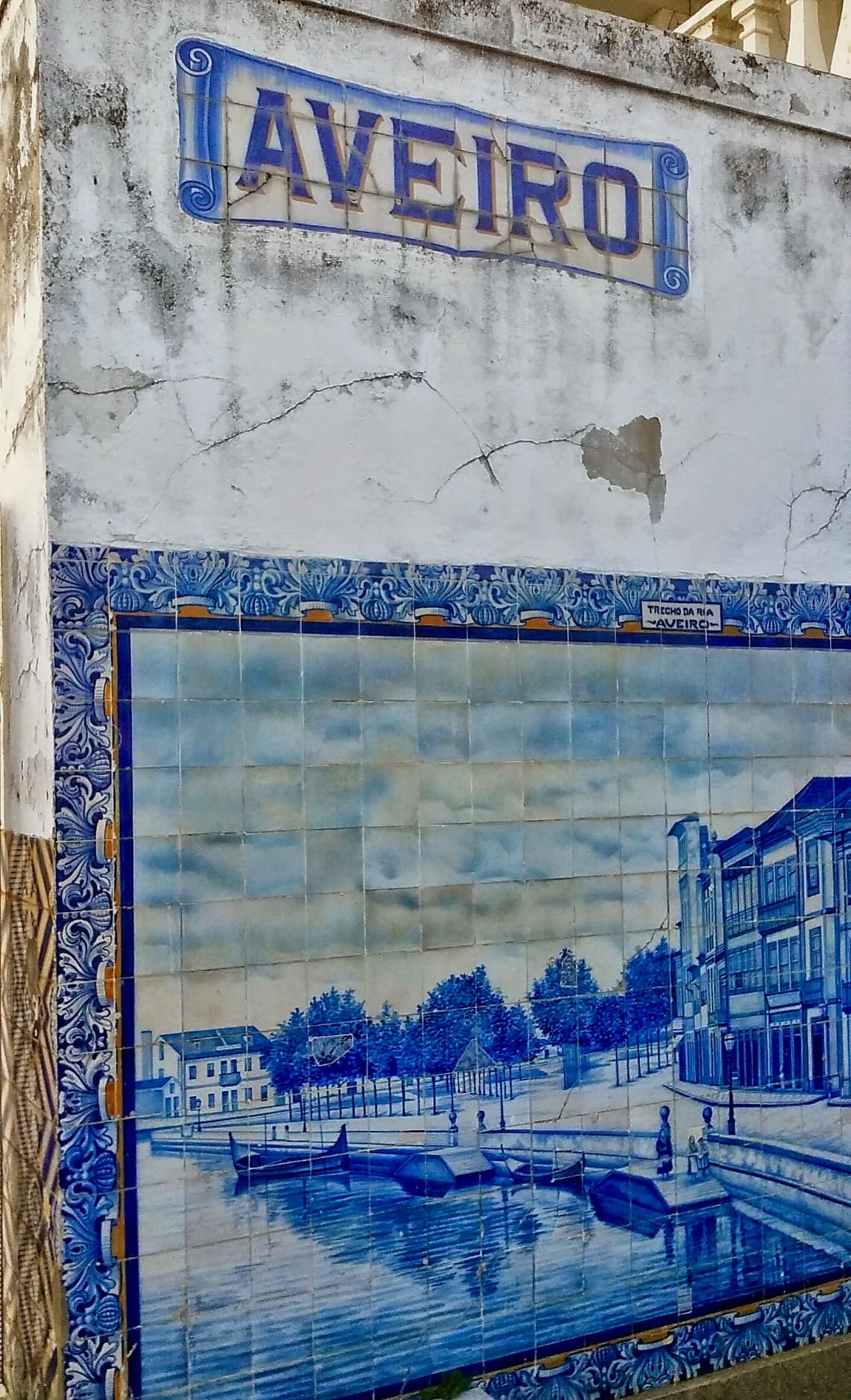 Keep traveling in our blog, read the TOP 15 best places to visit in Portugal and get an expert!