20 inspirational places to travel
Check out this list of 20 unusual and inspirational places that are sure to excite your itchy feet.
15min
New Year! New Travels!
This year marks the start of a whole new decade. What better time is there to take stock and reevaluate your travel plans than now?
While exploring the world has never been easier, it can be tough to work out exactly where to go and what to do next.
Just take a quick glance at Instagram and you'll be inundated with picture perfect travel inspiration from across the world.
So is it time to take a sabbatical from the office? Need some suggestions for inspirational city breaks or perhaps 2020 is when you plan to book that round the world trip you've always promised yourself?
From lesser known hotspots to established backpacker destinations, luxurious retreats and wholesome volunteering opportunities, our beautiful planet has plenty of inspirational places to show you as we welcome in the next decade.
So here at Worldpackers, we've put together a list of unusual and inspirational places to visit — giving you a flavor of the people, places and experiences that are set to delight and excite your itchy feet this year.
So here is our guide for 20 inspirational places to visit :
20 inspirational places to visit
Galway, Ireland
St. Petersburg, Russia
Bagan, Myanmar
Tunis, Tunisia
Chisinau, Moldova
Washington DC, USA
Paro Taktsang, Bhutan
Bologna, Italy
Cape Town, South Africa
Isle of Skye, Scotland
Kailasa Temple, Maharashtra, India
Los Glaciares National Park, Patagonia, Chile
Tikal, Guatemala
Angel Falls, Venezuela
Tokyo, Japan
Zion National Park, Arizona, USA
Salar de Uyuni, Bolivia
Milford Sound, New Zealand
Tel Aviv/Jerusalem, Israel
Porto, Portugal
---
20 inspirational places to travel
1. Galway, Ireland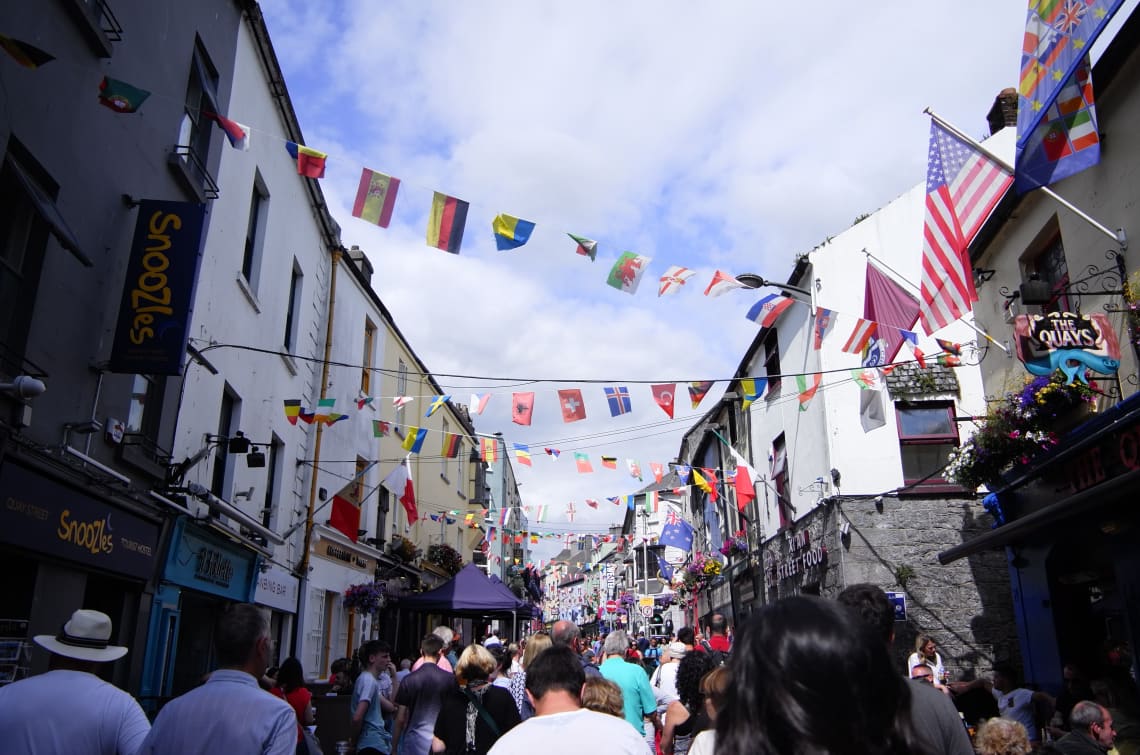 Our lists starts with the windswept Irish city of Galway.
Recently named the European Capital of Culture of 2020, Galway is making a name for itself as the artistic and partying capital of the world-renowned Emerald Isle.
Dotted with authentic Irish taverns and lively student quarters, the city is set to host festivals of food, music, art and literature throughout the year making it an ideal destination for those seeking to reconnect with Irish ancestry or sample the famous Irish craic.
Take a stroll through the city and enjoy the many street performers playing music for crowds on the famous Shop Street where the likes of Ed Sheeran, The High Kings and Sharon Shannon have busked previously and been inspired to write songs about the City of the Tribes.
For breathtaking scenery, head south to take in the awe inspiring Cliffs of Moher which stretch for over 14 kilometers with views out west towards the Aran Islands and the stormy seas of the Atlantic Ocean.
You can reach Galway directly from Ireland West or Shannon International Airport or alternatively take the train from the Irish capital of Dublin, home to one of the best connected airports in Europe.
For more help planning your trip, check out our Ireland travel guide. And speaking of Worldpackers, have I mentioned yet that there are Worldpackers opportunities all over Ireland?
Whether you're into animal care, website development, language instruction, or even gardening, there's a place for you on the Emerald Isle!
2. St. Petersburg, Russia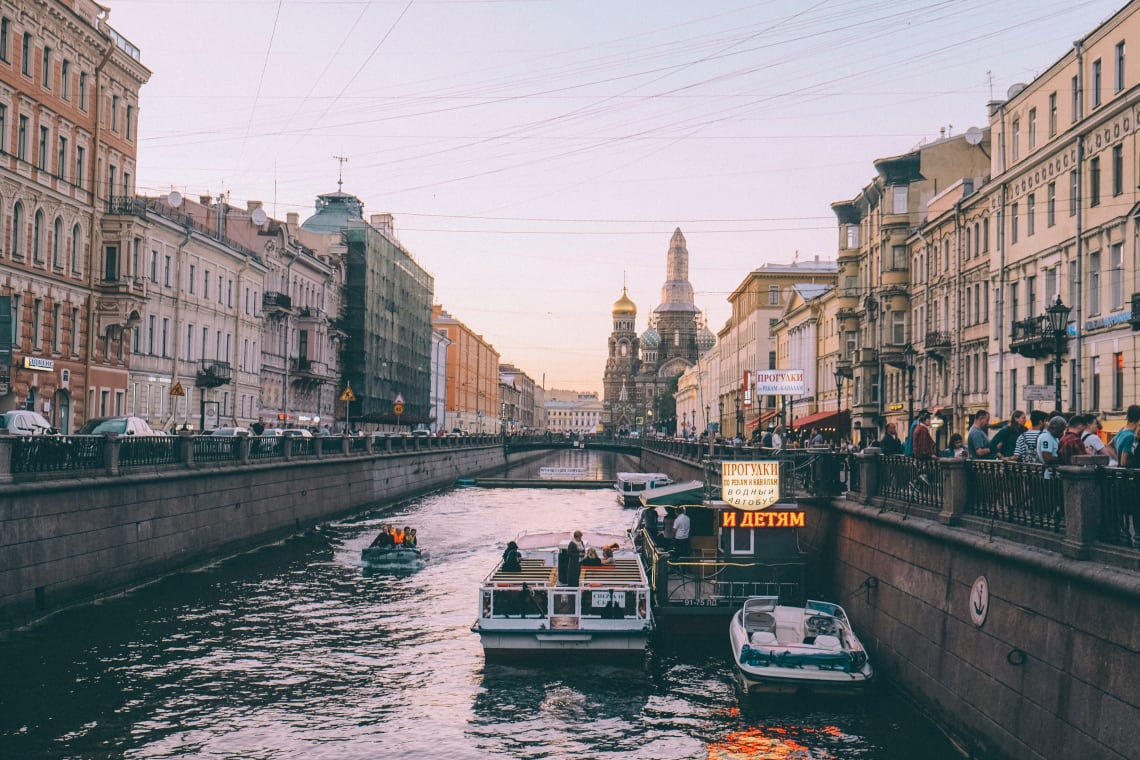 Facing west across the Baltic Sea, the imperial city of St. Petersburg is frequently referred to as the "Paris of Russia" on account of its baroque palaces, geometric layout and picturesque canals.
Today St. Petersburg is regarded as the cultural capital of Russia and hosts world-class ballet, opera, classical music concerts and over 200 museums including the UNESCO World Heritage listed Hermitage Museum.
For those seeking a lesser-explored cultural destination for 2020, St. Petersburg truly has it all. The Russian government has also recently relaxed visa restrictions making it easier than even to step back in time and explore the rich artistic and cultural heritage of the East.
You can reach St. Petersburg with direct flights from Europe, Asia or the Middle East or alternatively why not combine the trip with a visit to the Russian capital city of Moscow for an extended tour of Russian history, culture, food, arts and literature.
3. Bagan, Myanmar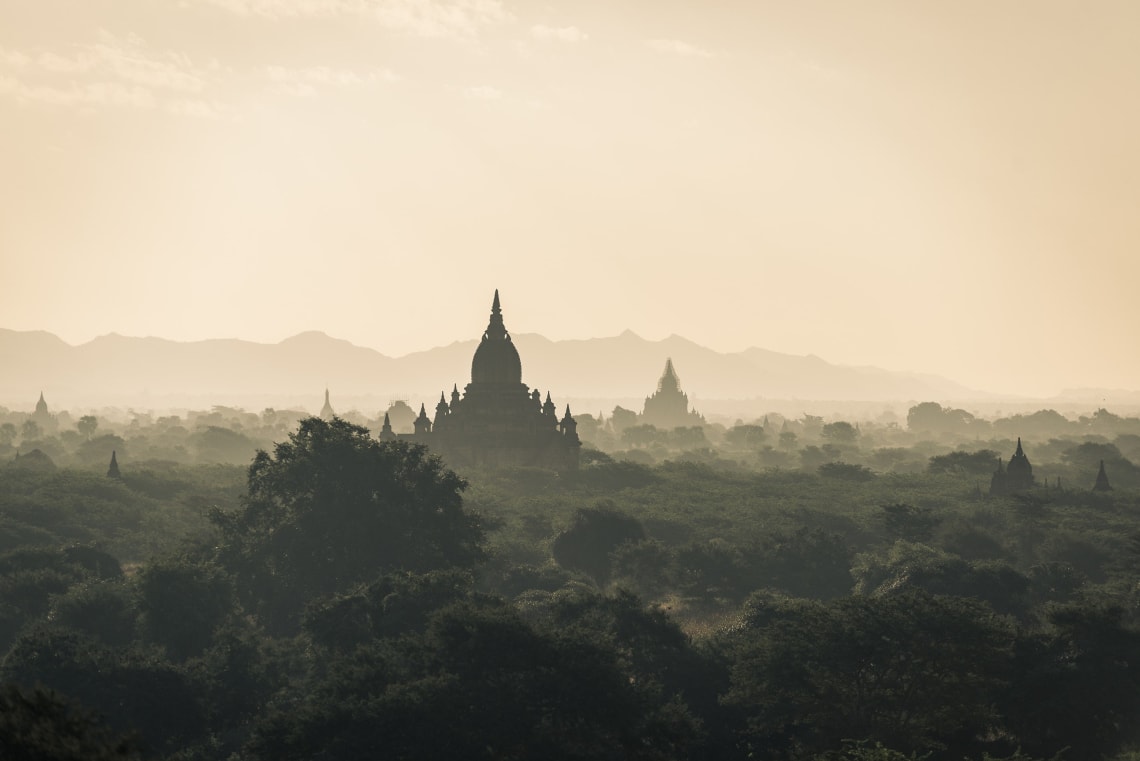 Considered one of the most Instragrammable destinations in the world, the vast plains of Bagan rank alongside Angkor Wat and Borobudur as the most important archeological sites of South East Asia.
Mysterious and monumental in scale, Bagan is home to over 2,000 historic buddhist pagodas laid out in accordance with astrological patterns that many people believe to be influenced by the supernatural.
Recently added to the UNESCO World Heritage list, Bagan has become the number one tourist attraction in Myanmar, one of the world's fastest growing tourist destinations for backpackers.
With tourist visas now available online, you can reach Bagan from the nearby cities of Yangon or Mandalay both of which offer flight connections with Bangkok, Singapore and other well known destinations in South East Asia.
Looking to volunteer in Myanmar? Backpackers can volunteer in places like Bagan, Mandalay, Kalaw and more without spending any money.
4. Tunis, Tunisia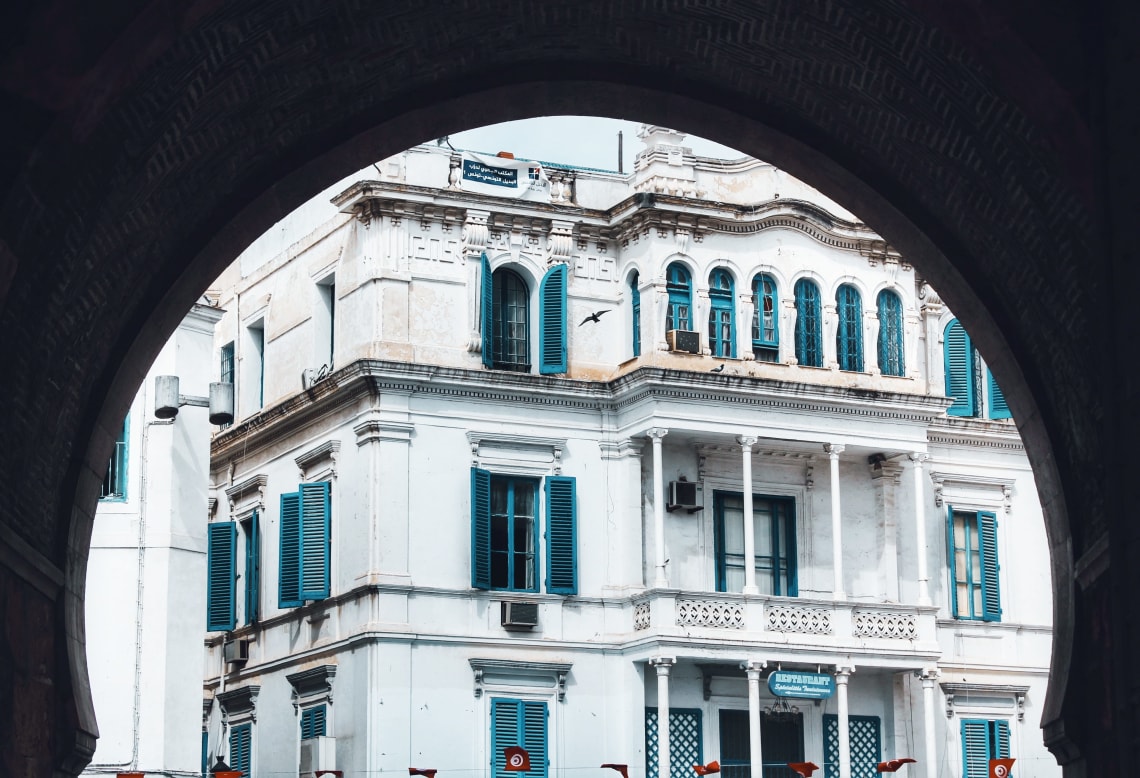 Famous for its roman heritage, the Tunisian capital city is firmly back on the travel map after enduring a lost decade as a result of the Arab Spring and the rise of ISIS.
Buzzing with the energy of youth, Tunis mixes ancient ruins with food markets, concerts, art shows, and film festivals, making it an inspirational choice for those seeking a city break with a difference in 2020.
Soak up the energy of the city with a stroll through the Tunis Medina and explore its warren of narrow streets, souks and mosques or take a trip out to the photogenic neighborhood of Sidi Bou Said whose blue and white buildings reflect the city's longstanding Greek influence.
With the security situation now much improved, the cultural delights of Tunis can be reached with ease via direct flights from European airports including London, Paris, Rome, Madrid and Istanbul.
As always, do check online for up to date travel advice before planning your trip.
5. Chisinau, Moldova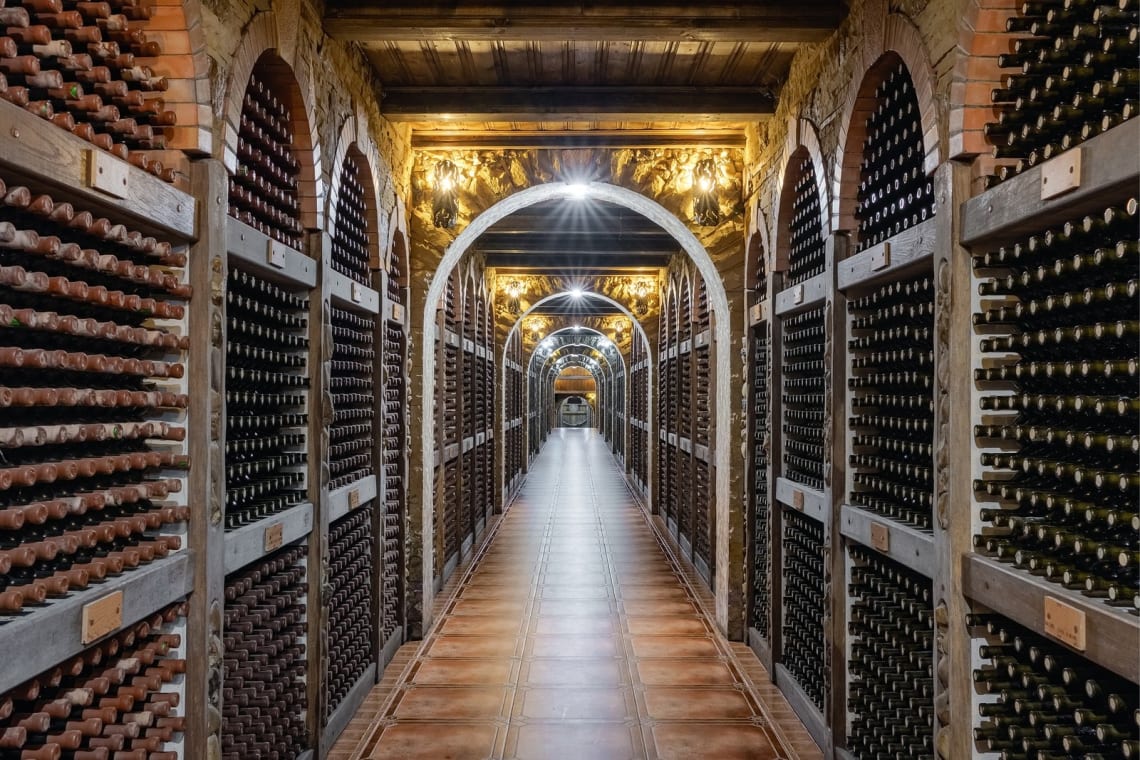 Also announcing itself on the world stage in 2020 is the diminutive Republic of Moldova, whose capital city of Chisinau is an untouched gem of Eastern Europe.
Blending Soviet and neoclassical architecture with landscaped parks and a vibrant youth culture, Chisinau is famous for hosting the world's largest wine cellars which stretch underground for 200 kilometers (120 miles) and hold over two million bottles of wine.
Exploring the city of Chisinau can feel like stepping back in time and with fewer than 200,000 international tourist arrivals last year, the city offers plenty for those who like to step off the beaten track and travel to lesser known places that the rest of us haven't heard about.
Chisinau can be reached via direct flights from a number of European destinations or via overland travel from the neighboring countries of Ukraine and Romania.
6. Washington DC, USA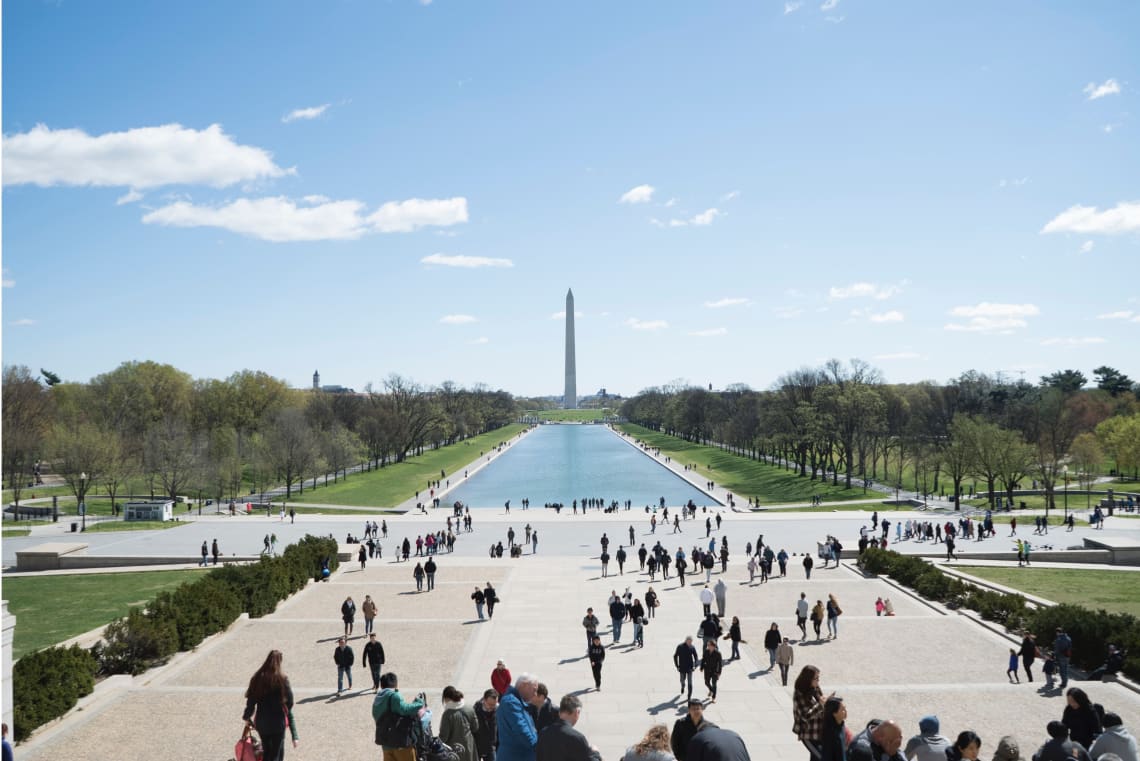 All eyes turn towards Washington DC this November for the forthcoming presidential election so why not consider an autumn getaway to one of the world's most iconic cities.
Visit The White House, Capitol Hill and the Lincoln Memorial from where Martin Luther King delivered his iconic I have a dream speech.
Washington DC is also home to the world renowned Smithsonian Museums which offer free entry for cash-strapped culture vultures.
Why not consider extending your stay with a work exchange in Washington DC? Use Worldpackers to book your spot at a local hostel and, at the same time, learn the American culture or improve your English language skills.
Worldpackers opens doors for inspirational work exchange opportunities in hostels, homestays, NGOs, and eco-projects around the world — including in the USA.
7. Paro Taktsang, Bhutan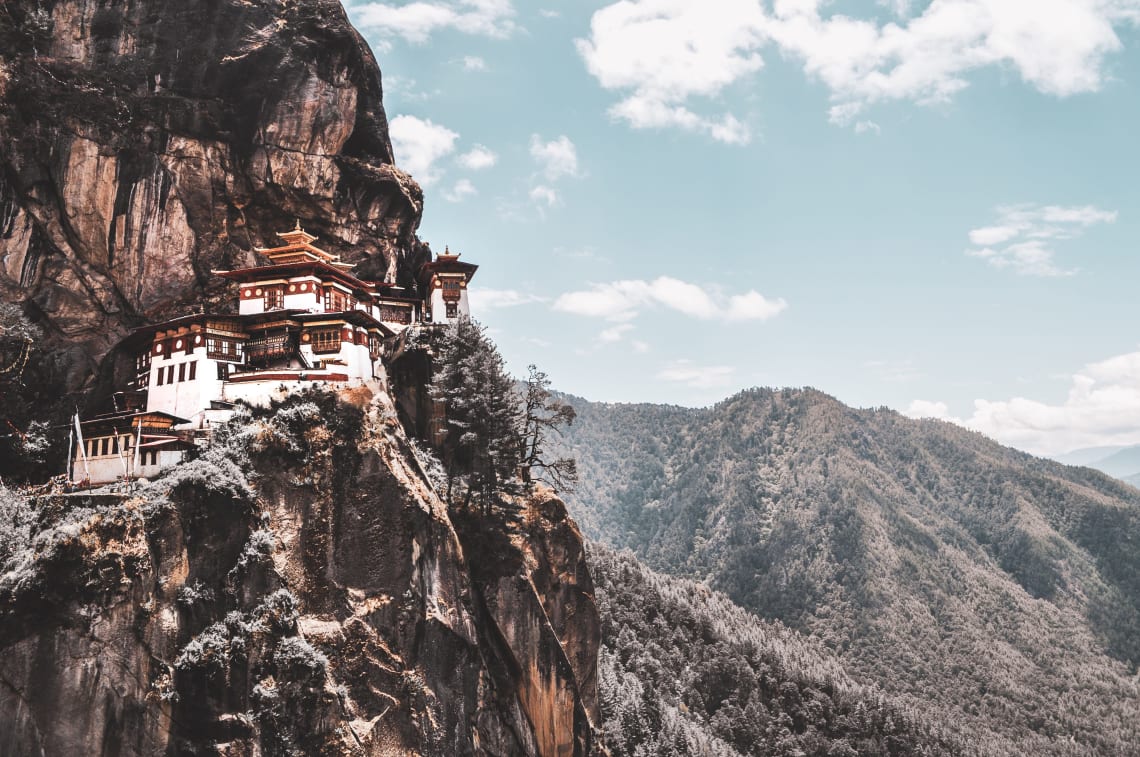 Those seeking to connect with their spirituality in 2020 may wish to consider the mysterious and magical kingdom of Bhutan for their next adventure.
Foremost among the highlights of this remote and unexplored nation is the iconic 'Tiger's Nest' monastery of Paro Taktsang which clings to the mountainside at 10,000 feet above sea level.
Built in 1692 on the site of a sacred buddhist meditation spot, reaching the Taktsang monastery involves a physically draining two hour hike from nearby Paro and has become one of the iconic pilgrimage sites of the buddhist world.
These seeking to follow in the footsteps of Tibetan saints can make the journey in 2020 by securing a Bhutan tourist Visa. These are issued on arrival but must be agreed in advance with an approved tour agency so do be sure to check the requirements and make arrangements in advance prior to travel.
8. Bologna, Italy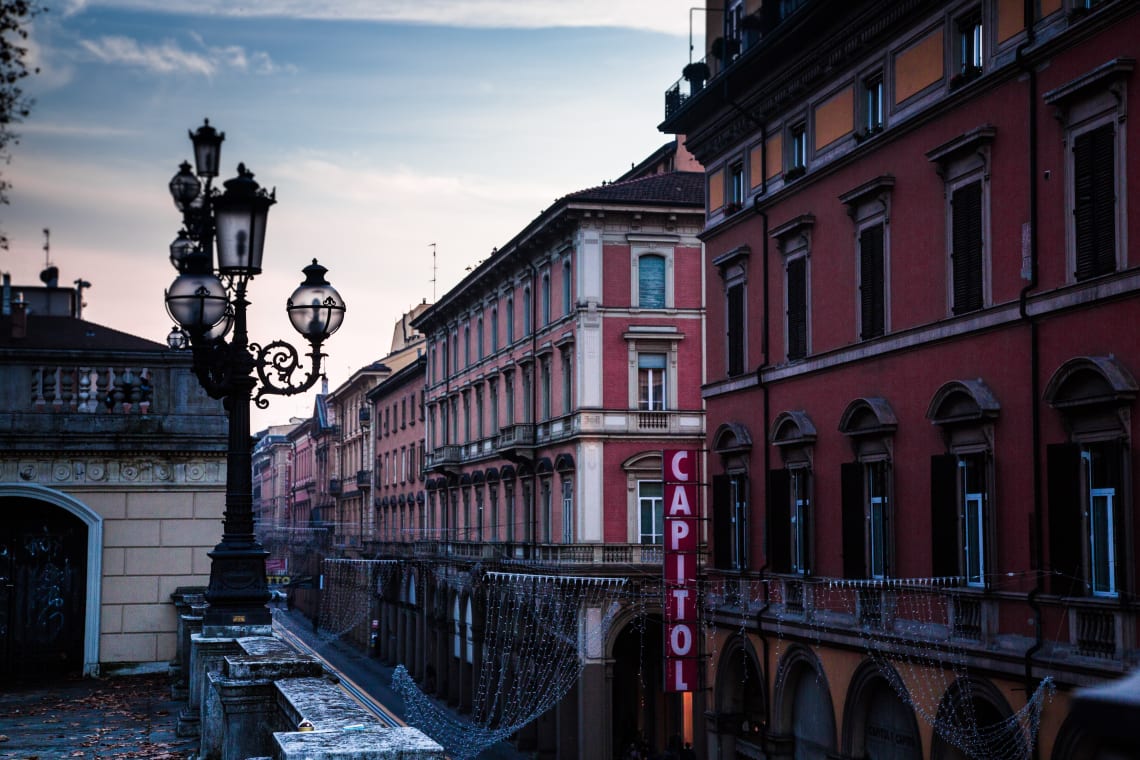 Venice, Rome and Florence are nicknamed the "Big Three" of Italy but lesser known Bologna has established itself as the quintessential Italian city break for those in the know.
Famous for its red brick bolognese architecture and as the home to Europe's oldest university, Bologna is also famous as the culinary capital of Italy with Tagliatelle, Tortellini, Prosciutto di Parma, Parmigiano-Reggiano and Mortadella just a few of the delicacies to be found in the capital of Emiglia-Romana.
Visit Bologna between the months of April and November and you'll also be treated to fresh tartufo (truffles) which have been considered a delicacy since Roman times and are considered among the most valuable and sought after foods in the world.
As well as hosting its own international airport, Bologna enjoys superb rail connections with both Florence and Venice. So if you feel inspired to follow in the footsteps of Eat, Pray, Love in 2020 be sure to add this historic Italian city to your itinerary.
And while you're in Italy, why not experience authentic Italian culture by doing a work exchange? Worldpackers offers 100+ exchange opportunities in Italy, all of which enable you to live like a local while exchanging on-site help for free accommodation.
9. Cape Town, South Africa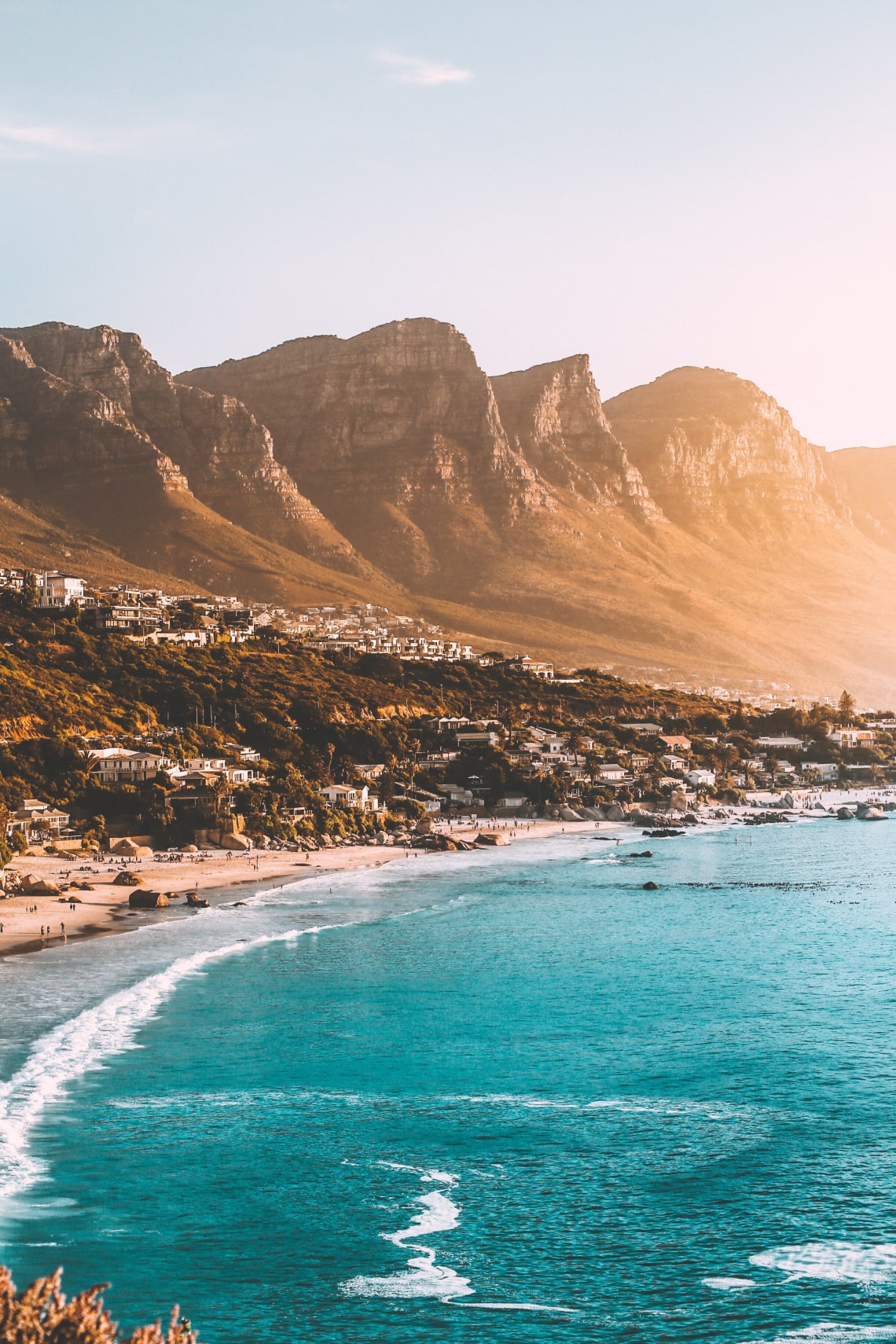 Cape Town might just be the most photogenic city in Africa.
Set atop a peninsula beneath the imposing Table Mountain, South Africa's most famous coastal city lies at the southernmost tip of the continent and is brimming this things to do and experiences to enjoy that will suit any type of traveler.
Whether you prefer to stroll across sandy beaches, picnic in the park or go hiking in the great outdoors it doesn't take long to fall in love with the spirit and atmosphere of South Africa's Mother City.
The city is also a short ferry ride from Robben Island, a former prison turned museum which tells the remarkable story of Nelson Mandela, the Nobel Prize winning civil rights activist who was imprisoned here for 27 years during Apartheid and later became the President of the nation.
Cape Town can be reached with direct flights from Frankfurt, Amsterdam, London, Paris, Istanbul, Dubai and numerous African cities.
Don't forget to check out the amazing work exchange opportunities on offer in Cape Town and read our South Africa travel guide before planning your trip!
10. Isle of Skye, Scotland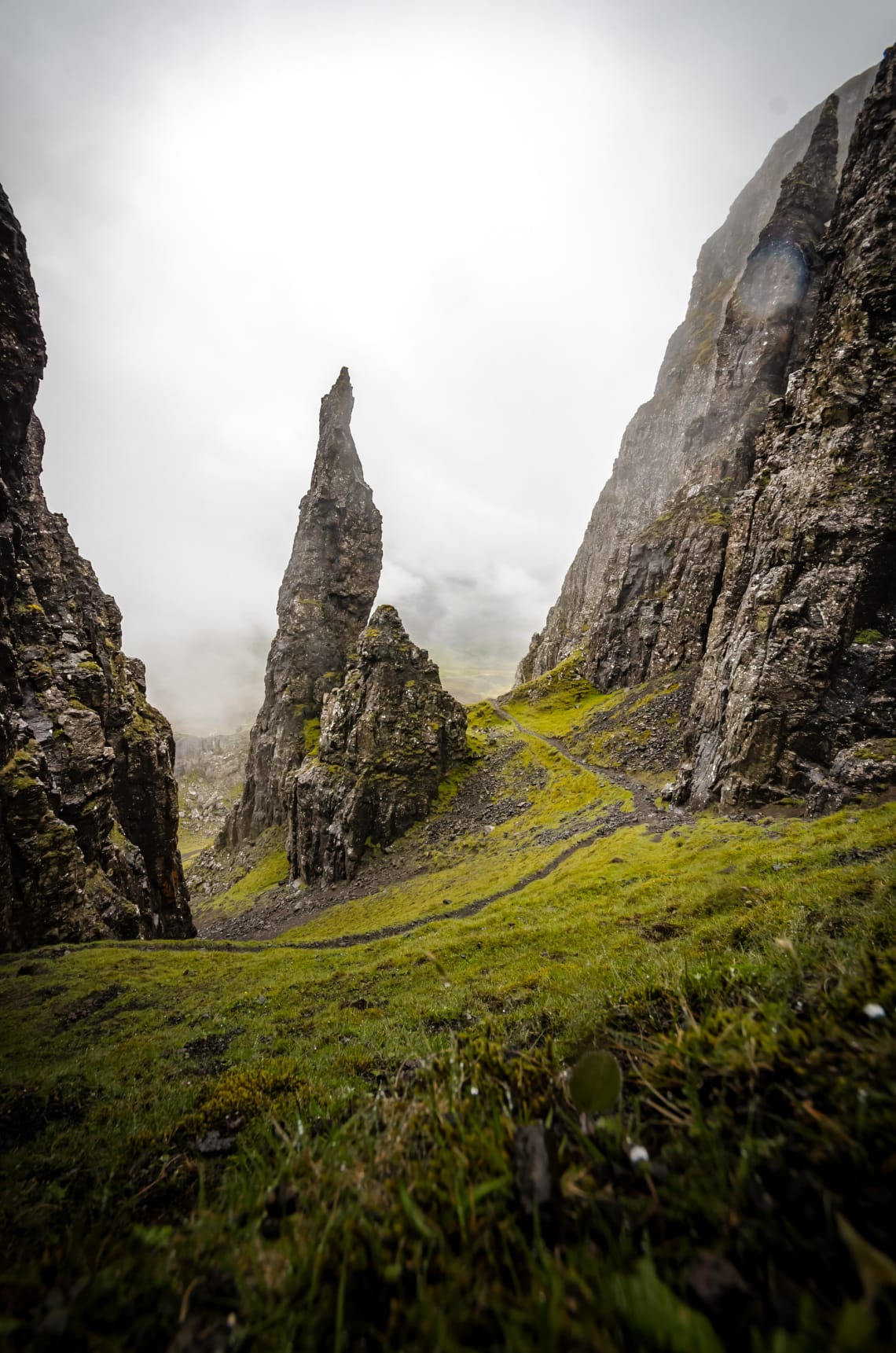 Let Scotland take your breath away in 2020 with a visit to the glorious Isle of Skye.
Known for its jagged mountains, ancient castles and coral beaches, this 50 mile island mixes dramatic scenery with Gaelic myth and legend. It's also a fabulous setting to explore the time honored process of distilling Scotch Whisky with a number of world famous distilleries based in this part of Scotland.
You can reach the Isle of Skye from the Scottish mainland. Most travelers opt to fly into Glasgow and rent a car for the scenic road trip north which also passes by the Loch Lomond national park and Scotland's highest mountain: Ben Nevis.
Read more: How to get into mountaineering in 7 steps: the complete guide
11. Kailasa Temple, Maharashtra, India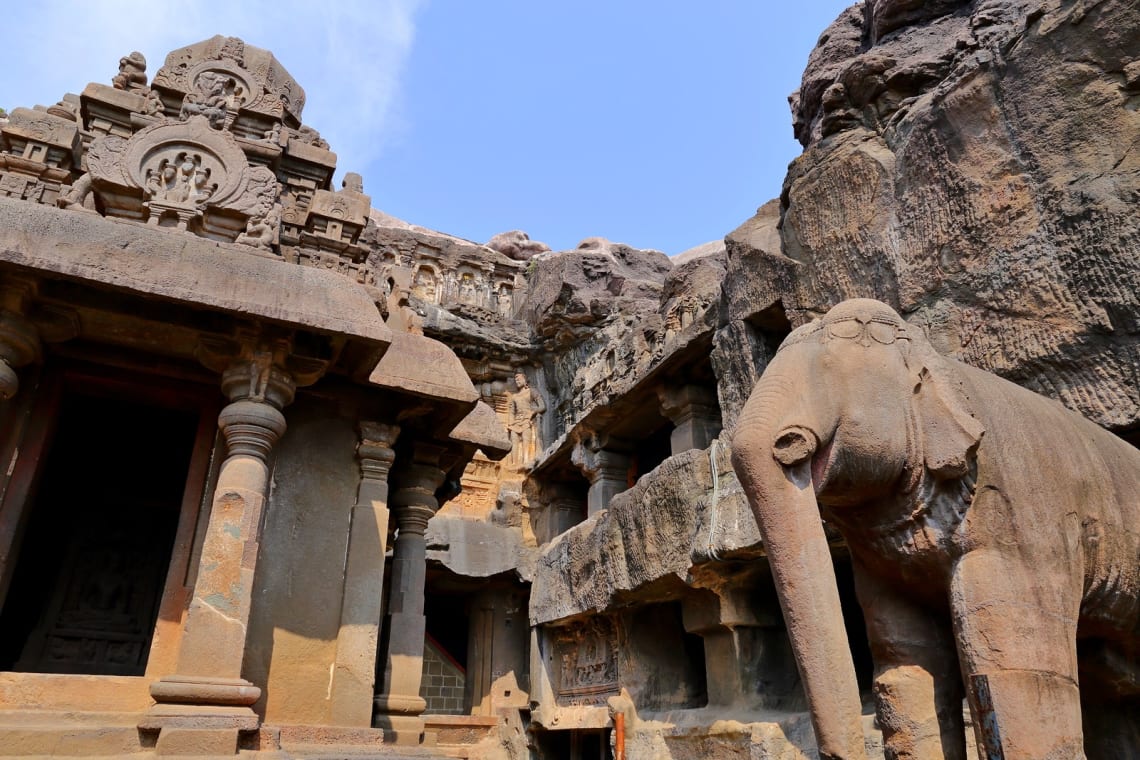 The vast country of India is known for the peerless beauty of the Taj Mahal but lesser known are the Ellora Caves of Maharashtra which shelter one of its lesser known wonders.
Famed as the largest monolithic structure in the world, the UNESCO listed Kailasa Temple has been painstakingly extracted out of the mountain and meticulously detailed in the style of a chariot devoted to the Hindu god Shiva.
Modern engineers have estimated that if constructed today with modern technology it would still take over 5,000 hours to excavate fueling speculation that the temple was constructed with extraterrestrial assistance.
Today the Kailasa temple is the crown jewel among a series of Hindu, Buddhist and Jain monuments constructed in this region between 600-1000 AD, which can be visited today from the nearby city of Aurangabad, Maharashtra.
Worldpackers has hundreds of amazing work exchanges in India on offer, and all you have to do is browse through the website to find them!
12. Los Glaciares National Park, Chile / Argentina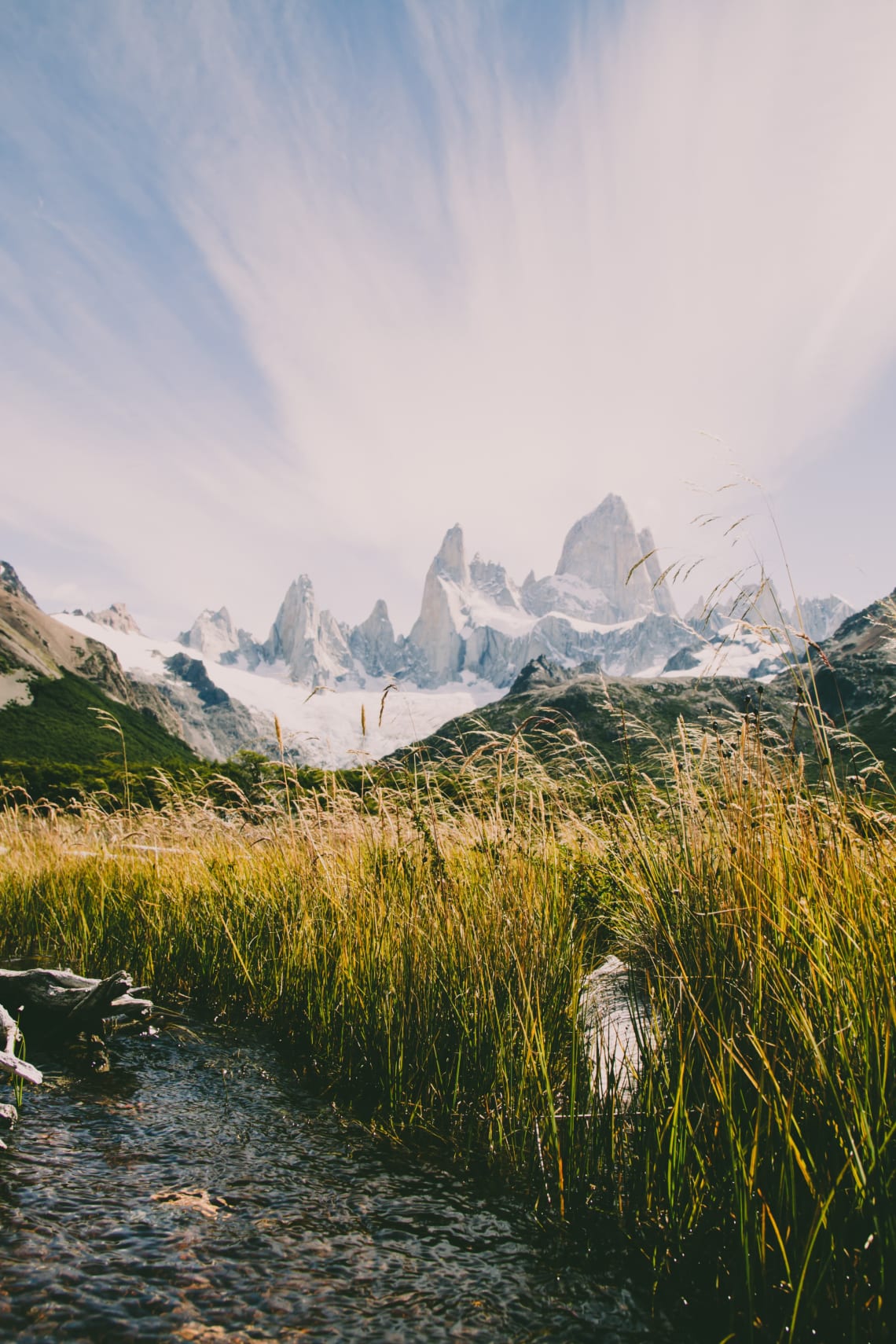 Inspired by the pristine and untouched wilderness of Patagonia, travel author Bruce Chatwin famously wrote: "Travel doesn't merely broaden the mind. It makes the mind." Nowhere is this sentiment so closely felt as the Los Glaciares National Park.
Featuring otherworldly landscapes, vast lakes, towering granite peaks and dramatic hikes to snow white glaciers, the Los Glaciares protected area is one of the most breathtaking and beautiful destinations in the world for those who love the great outdoors.
While some choose to travel to Los Glaciares overland, most travelers will head to Los Glaciares from El Calafate, nicknamed the capital of the glaciers, which can be reached from Buenos Aires in a little over three hours.
If you're interested in connecting with nature on a deeper level and want to extend your travels in the region, Worldpackers offers a great diversity of volunteer projects in Chile and Argentina.
13. Tikal, Guatemala
"In the heart of the jungle, surrounded by lush vegetation, lies one of the major sites of a lost civilization. An abandoned city shrouded in mystique and left untouched for centuries."
Such words could be written of Machu Picchu, Timbuktu or Angkor Wat but lesser known is the equally impressive Tikal, Guatemala whose temples were once the high watermark of the Mayan Civilization and the tallest buildings in the western hemisphere.
Recently designated a UNESCO World Heritage site, the lost city of Tikal is best explored at sunrise, as native birds call out from the treetops, revealing both the monumental silhouettes of the temple together with their acoustics, which echo with the spirit of the Mayan people and the city that was once their capital.
Tikal is best reached from the nearby city of Flores. Take a trip to Guatemala in 2020 with direct flights from the USA, Mexico or the neighboring countries of Central America.
Any volunteer experience where you can live for free and learn about the culture from the locals is worthwhile. Luckily, there's no shortage of such experiences in Guatemala! Check them out while reading up on the most unique and unforgettable things to do in Guatemala.
14. Angel Falls, Venezuela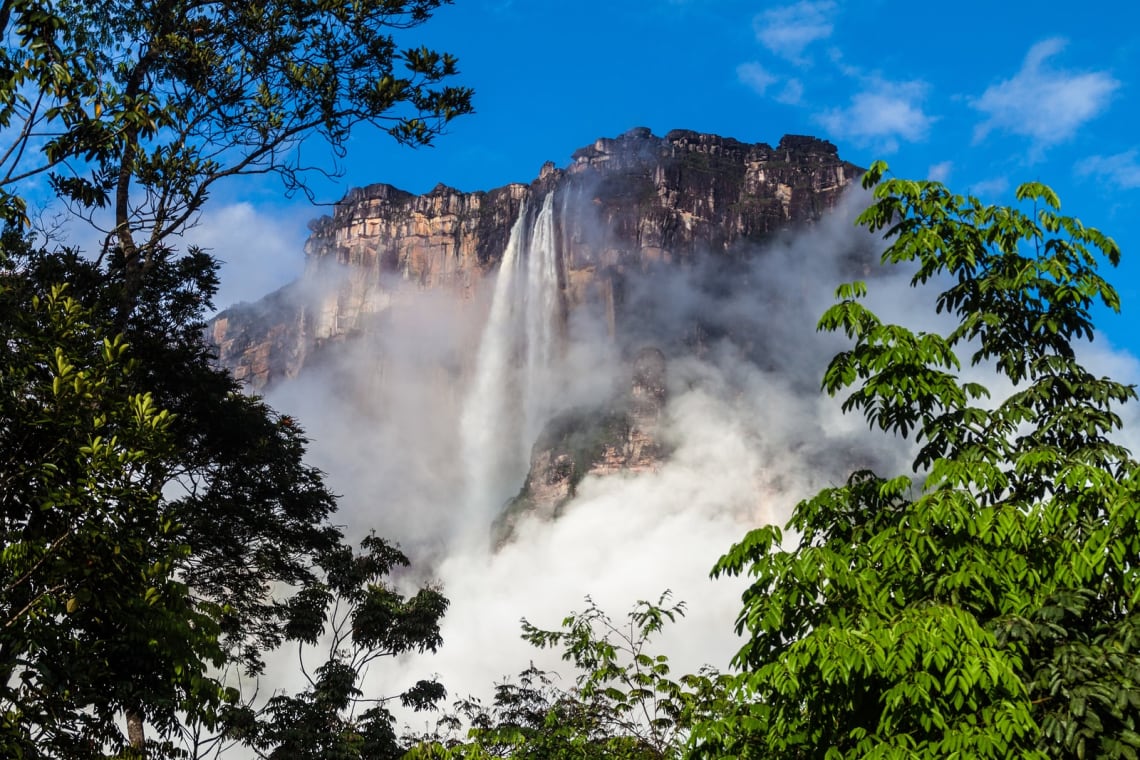 While Niagara Falls is the biggest by volume, the Victoria Falls is the largest by size and Iguazu Falls is the most spectacular there is a lesser visited waterfall that is equally impressive as the iconic giants of the waterfall world: the Angel Falls of Venezuela.
Located in Canaima National Park, Angel Falls is renowned as the world's highest uninterrupted waterfall. Standing three times as tall as the Eiffel Tower, the waterfall lies untouched in the depths of the jungle and mountain, making it an unforgettable sight and an the country's number one tourist attraction.
Getting to the Angel Falls can be tricky as you'll have to take a plane to the town of Canaima followed by a one-day boat ride. Anyone seeking to visit Venezuela should also check the latest travel advice as the political situation can be unstable, especially in the major cities.
15. Tokyo, Japan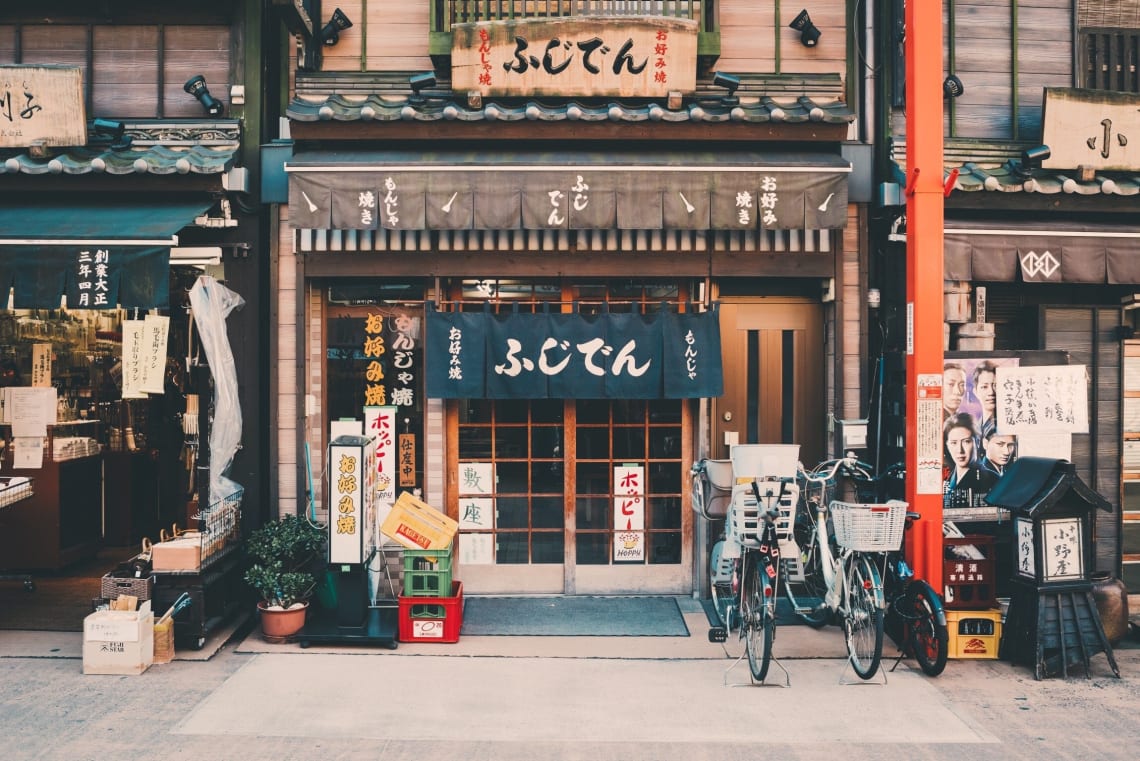 Tokyo will host the Olympic Games in 2020 creating the perfect opportunity to visit the Japanese capital and immerse yourself in the culture, cuisine, traditions, energy and electric neon nightlife of this truly incredible world city.
From neighborhood ramen bars to upmarket sushi restaurants, Tokyo is a patchwork of idiosyncrasies. Whether shopping in Ginza, cool-hunting in fashionable Harajuku or soaking up the atmosphere of electric Akihabara, Tokyo is the historic, cultural and commercial heart of Japan and a must-see destination for countless people across the world.
Served by two international airports, getting in and around the city is made easy with the Tokyo Metro while a ride on the high speed bullet train network puts the historic capital of Kyoto within easy reach for those seeking to explore the Palaces, Geishas, Buddhist temples and bamboo forests of traditional Japanese culture.
For an extra boost to the budget, consider choosing a Worldpackers experience in Tokyo instead of paying for a hotel or hostel!
16. Zion National Park, Arizona, USA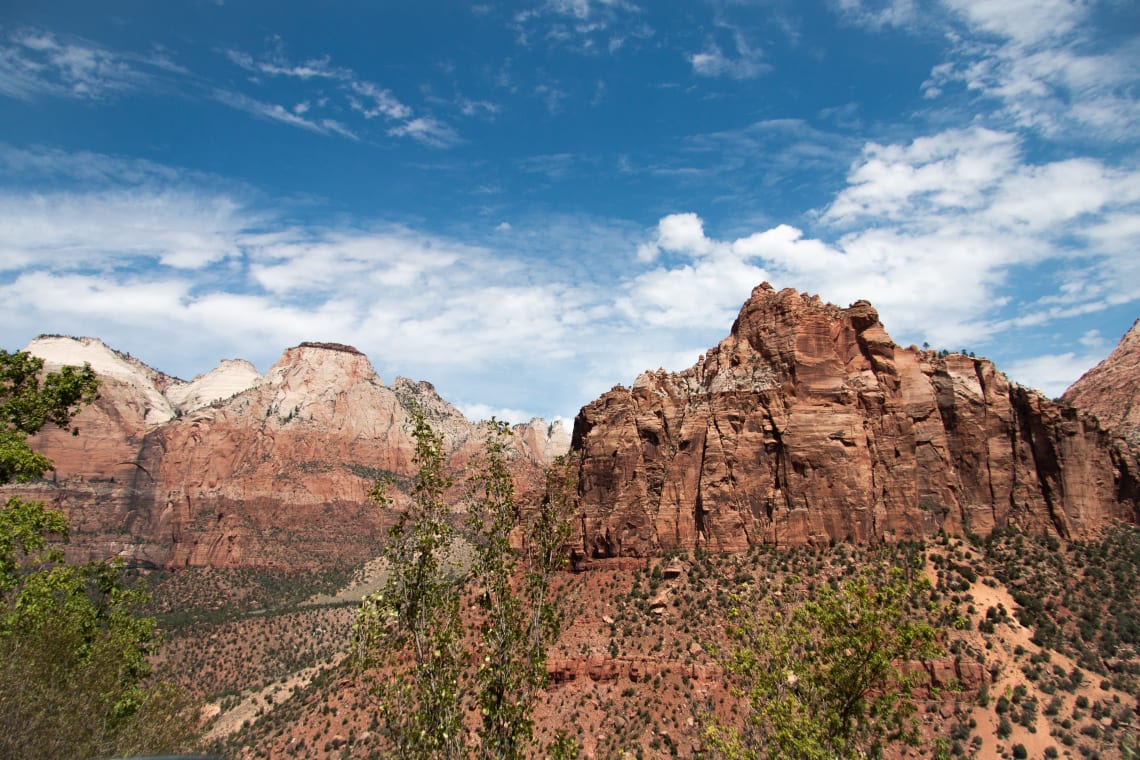 Considered one of the best national parks in the USA, the narrow slot canyons , red and white sandstone formations and towering vertical walls that characterize Zion have inspired and fascinated visitors for hundreds of years.
Not only is Zion a paradise for rock climbing but it is also home to America's most electrifying hiking trail — Angels Landing — which involves a strenuous 5-mile round trip with steep drop offs and hair-raising narrow sections climbing toward a platform with panoramic views across the Virgin river canyon.
Zion National Park can be reached in less than 3 hours from Las Vegas, Arizona heading northeast on Interstate 15 with the closest major airports being Salt Lake City International and Las Vegas McCarran International.
Join the volunteer team at the Cowboy Bunkhouse Hostel in southern Utah for close access to Zion and other famous US National Parks like Bryce and Canyonlands. Named one of the best Worldpackers hosts of 2019, this hostel allows travelers explore, hike, camp, fish and enjoy life in the United States' scenic playground.
17. Salar de Uyuni, Bolivia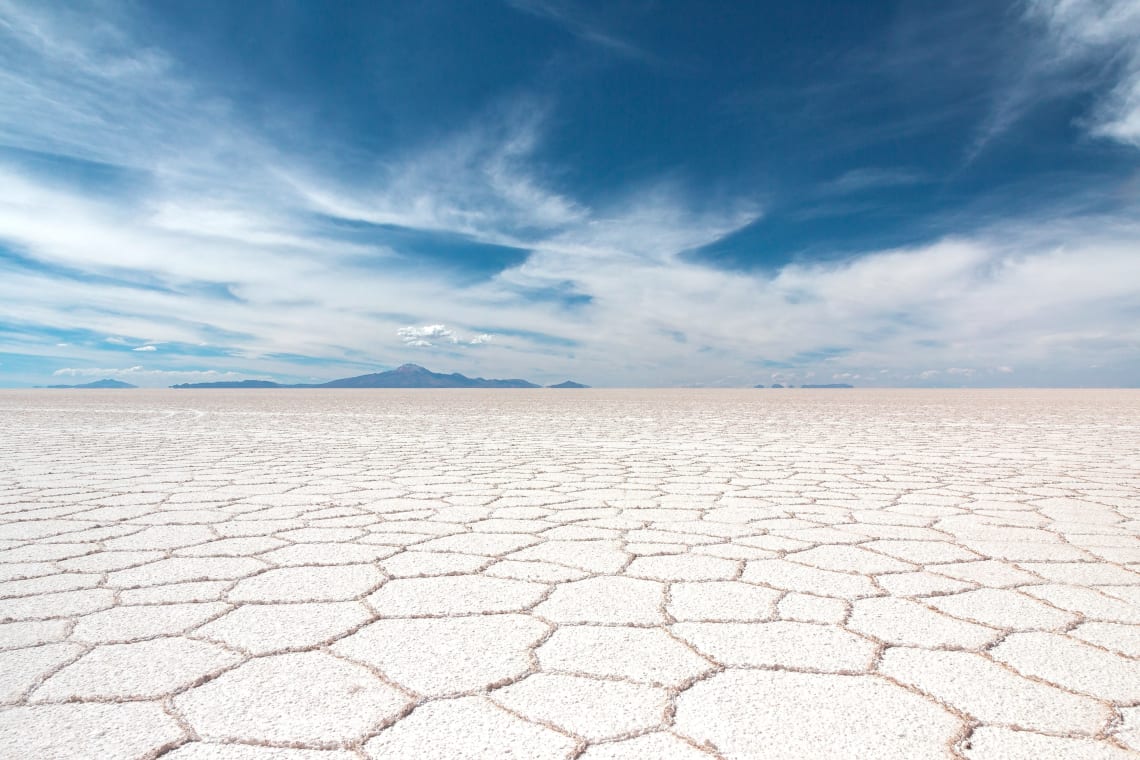 Salar de Uyuni in southwest Bolivia, is the world's largest salt flat. Occupying an area approximately the size of France, it's the legacy of a prehistoric lake that went dry, leaving behind a desertlike landscape of bright-white salt and rock formations.
Reached from the nearby trading post town of Uyuni, the experience of taking a tour out onto the barren and expansive wildness of the salt is a true bucket list moment as few photographs can attest to the sense of void and tranquility to be found here.
What's more, with just 60,000 international visitors each year, Salar de Uyuni remains one of the lesser travelled destinations of Latin America. Making it the perfect spot to capture unique photography and enjoy a moment of calm in a hectic modern world.
Worldpackers has exchange projects all over Bolivia. Choose from opportunities to work in hostel management, permaculture projects, eco lodges, and more.

18. Milford Sound, New Zealand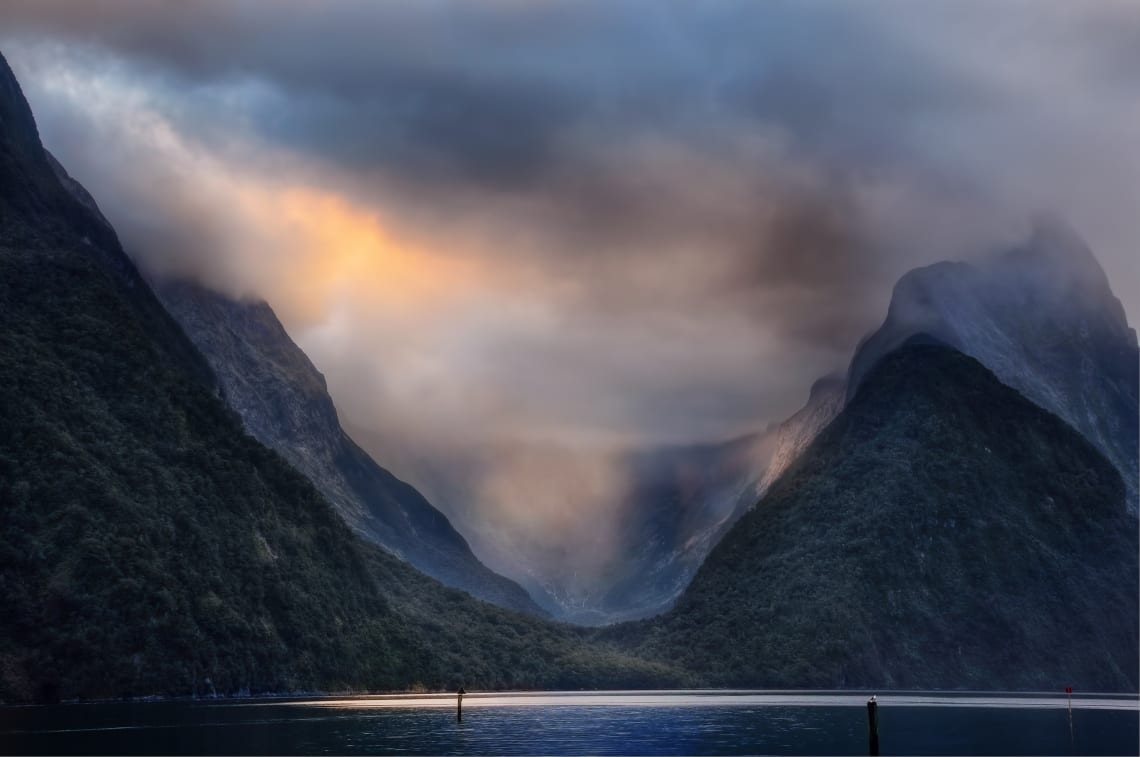 Across the world from the salt plains of Bolivia lies another miraculous natural wonder that will have you packing your bags for 2020.
Milford Sound is the undisputed jewel in the crown of New Zealand's South Island. Located deep within the Fiordlands National Park, which faces Australia across the Tasman Sea, the landscape is known for its rainforests, waterfalls and wildlife.
At the heart of it all is the towering Mitre Peak which occupies the heart of the fiord and is the subject of countless photographs on account of its snow capped peak amidst the rainforest. Also of interest is the journey into Milford Sound which passes through a protected nature reserve and historic tunnels carved out of the cliff face.
Milford Sound can be reached from nearby Queenstown, nicknamed the Adrenaline Capital of the World, from where direct flights can be made to destinations across Australia and New Zealand.
There's no shortage of unique exchange opportunities in New Zealand. Plan your trip to this bucket-list destination country with full confidence that you'll enjoy an extra memorable travel experience!
19. Tel Aviv/Jerusalem, Israel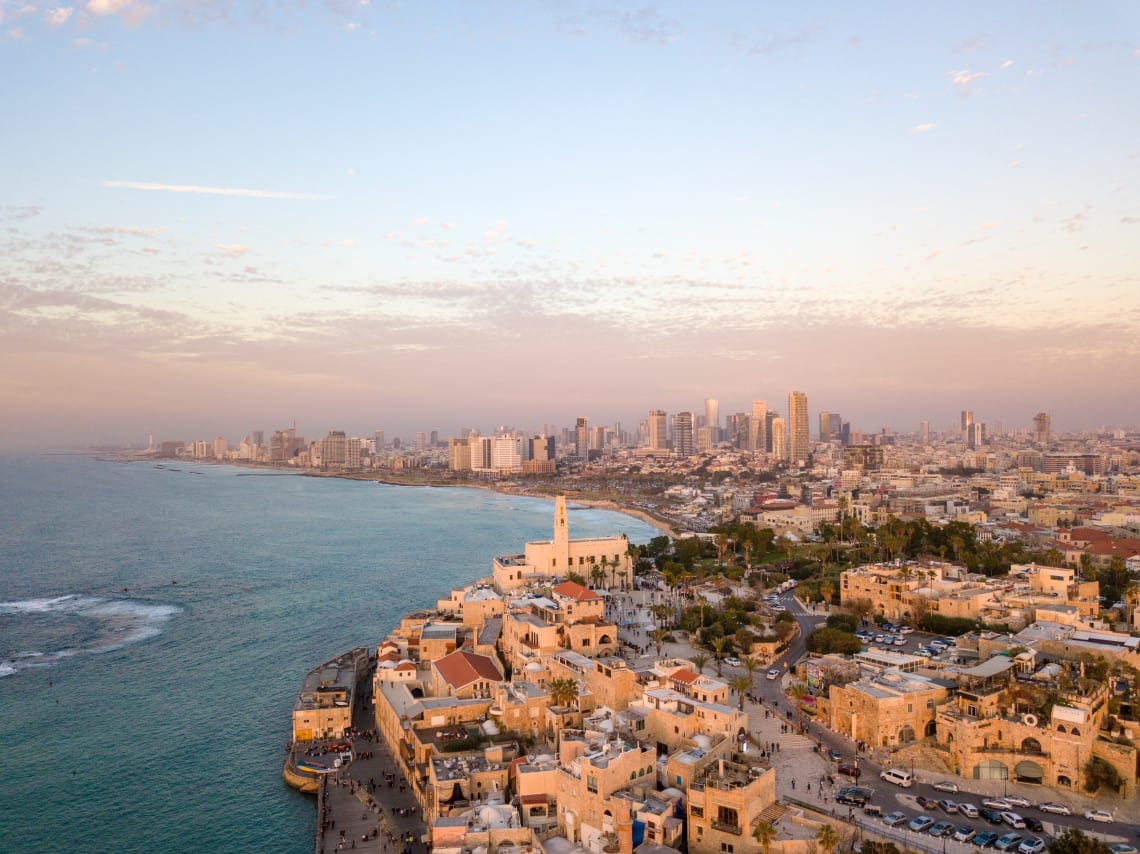 Blessed with gorgeous beaches, crusader castles, cosmopolitan cuisine and biblical history, a visit to Israel is a totally unique experience and no two cities better showcase this than the modern metropolis of Tel Aviv and the ancient city of Jerusalem.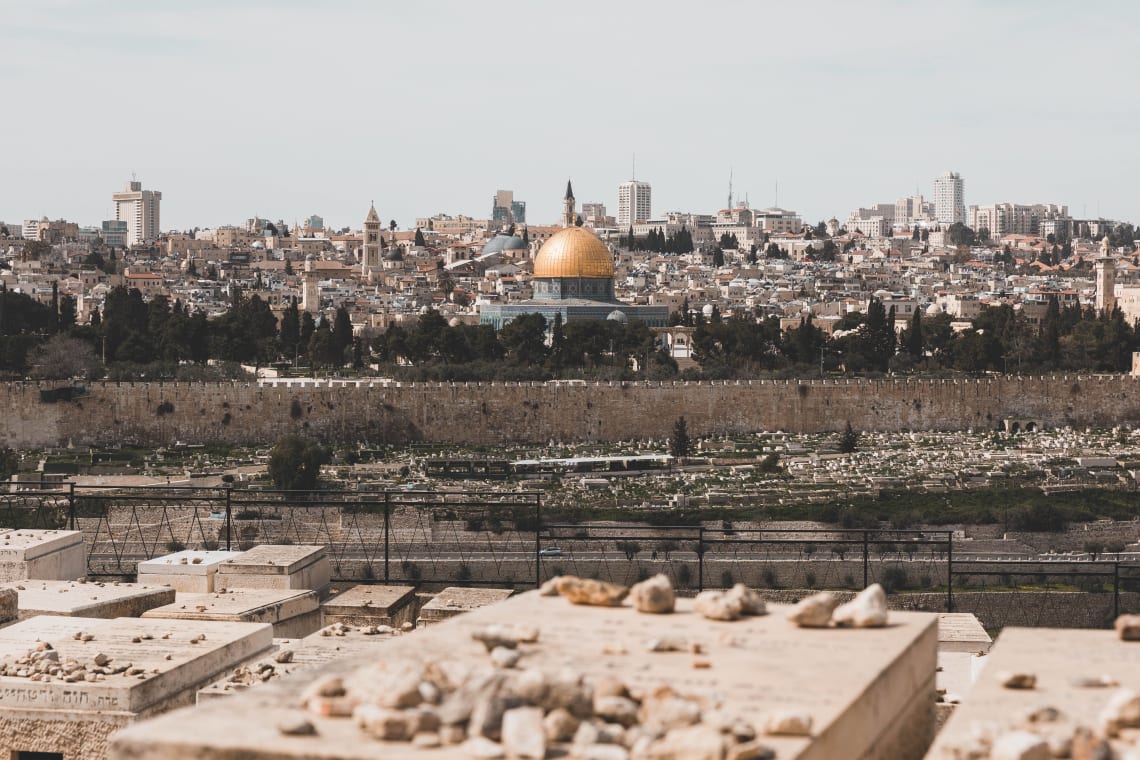 Since December 2019 these two cities have been linked with high speed rail allowing visitors to soak up the sunshine of the Mediterranean coast before heading into Jerusalem to explore the historic city and understand its important status for Christians, Jews and Muslims alike.
Whether you dream of tasting fresh hummus, falafel and tahini in Tel Aviv or exploring walking in the footsteps of religious pilgrims and crusader knights there is something for everyone in Israel.
For a day trip with a difference, take a sunrise hike to the historic fortress of Masada and cool off with a dip in the Dead Sea which is famous for its therapeutic salt minerals and as the lowest point on earth.
Both Jerusalem and Tel Aviv can be reached from Ben Gurion International Airport where flight connections can be made across Europe, Asia and the Middle East.
Worldpackers offers a fine selection of exchange projects in Tel Aviv and Jerusalem. Work a few hours a day and spend the rest of your time exploring all that these incredible cities have to offer!

20. Porto, Portugal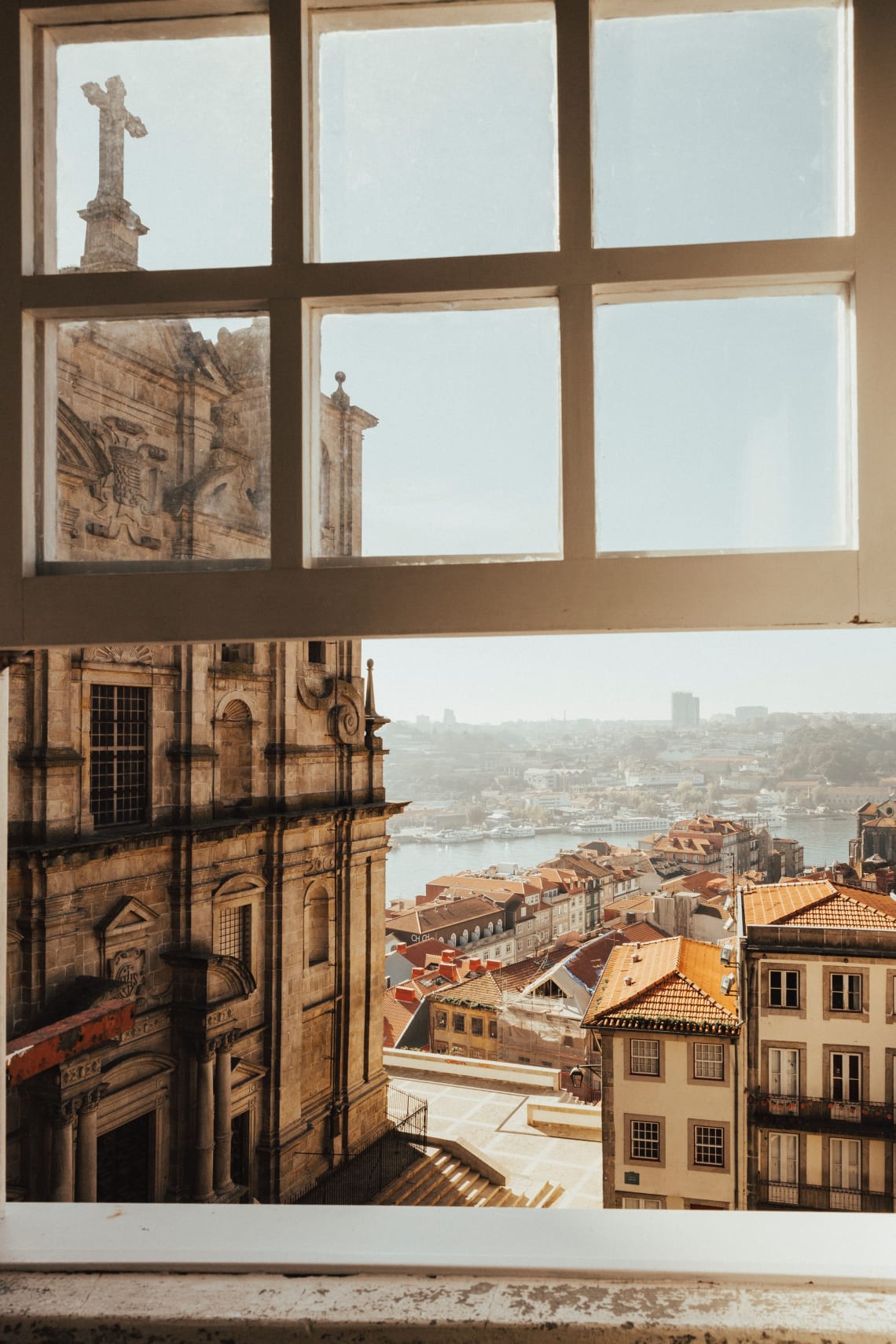 Historically overlooked in favor of Lisbon, Porto has enjoyed a resurgence in recent years making it one of the fastest growing tourist destinations in Europe.
World famous as the home of the Port Wine industry and for its iconic bridges over the river Douro, the city of Porto sits at the gateway to the Douro Valley and offers an eclectic mix of art, culture, cuisine and entertainment that makes it the perfect European city break.
In the medieval Ribeira district, narrow cobbled streets wind past merchants' houses and cafes while historic Port distilleries lie on the opposite side of the river attracting connoisseurs and Douro Valley river cruisers to sun drenched terraces along the waterfront.
Flight connections can be made from Francisco Sá Carneiro Airport which lies just a short distance from the city centre and can be reached from London, Paris, Amsterdam, Madrid and a host of other European airports.
Worldpackers offers some very unique exchange projects in Portugal. With over thirty top-rated hosts to choose from, what are you waiting for?
What other inspirational destinations stoke your wanderlust? Send us a message or tell us in the comments below!