Is it safe to travel to Guatemala? Updated safety advice
Travellers who plan to visit Central America often wonder: is it safe to travel to Guatemala? Read this article to get safety advice and extra tips.
8min
We all have places we would love to travel to, but we don't dare to, either for fear of having a bad time, for the language or fear of being scammed. When I went to Central America, for instance, many people asked me: is it safe to travel to Guatemala?
A good traveler will always be afraid of something, but thanks to the fact that among us we can also give each other the best tips to travel better, discovering the world is becoming easier.

There are people who don't go to certain places because they are limited by budget or those who worry about the lack of companionship, but there are also those who are limited by fear of the unknown. Gladly, it's possible to overcome all that with the right information.

In this article, I'm going to tell you from my experience if I think it is safe to travel to Guatemala.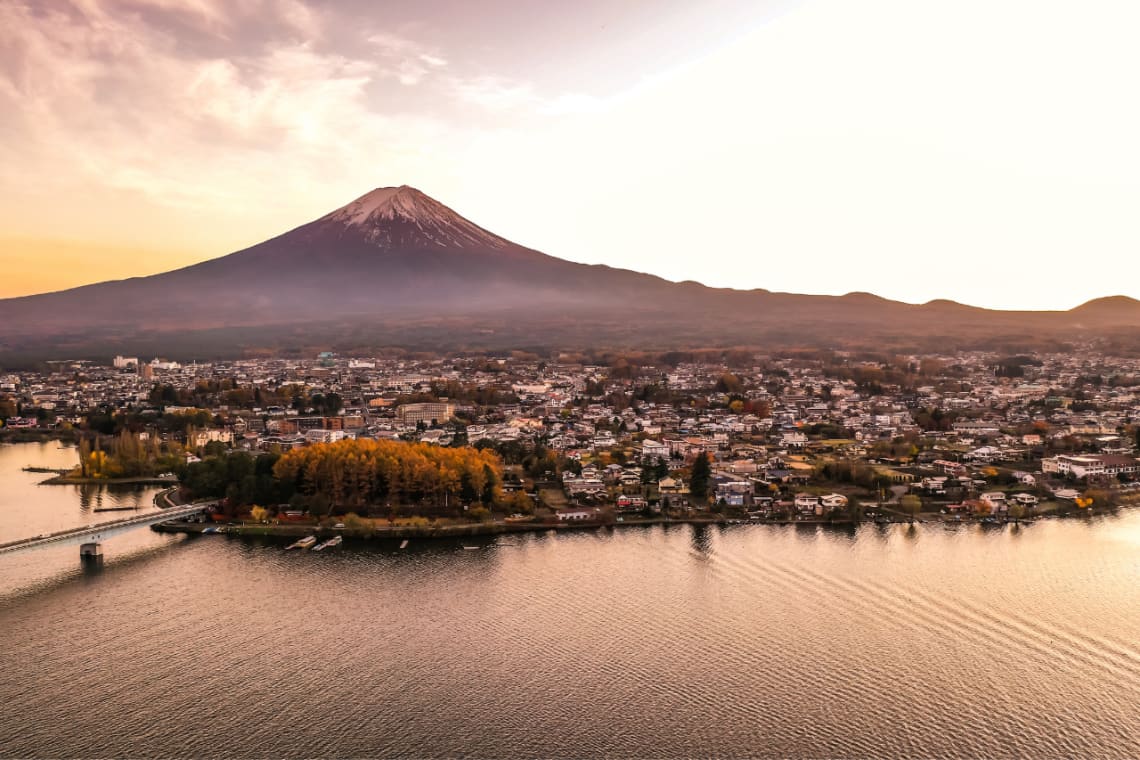 Is it safe to travel to Guatemala? My personal experience
I decided to travel to Guatemala because I was very interested in Latin America and its culture. It is indeed an amazing country - if you're not convinced yet, read this article about 12 unique things to do in Guatemala.
I took a land route from Chiapas, in Mexico, to the border, where I had to walk to reach my destination. It should be noted that my trip was during the COVID pandemic, at a time when they required a PCR test to enter the country. I didn't know it, so I had to pay the consequences. That, however, is no longer required.
Lesson learned: always research the entry requirements for each country you're going to visit, no matter the means of transportation you're using to cross the border. For that, the best things is to check out official websites, like the embassy's.
Let's move on to the part that many of you are wondering, is it safe to travel to Guatemala? I am going to answer you from different points of view, because for every traveler safety can be found differently.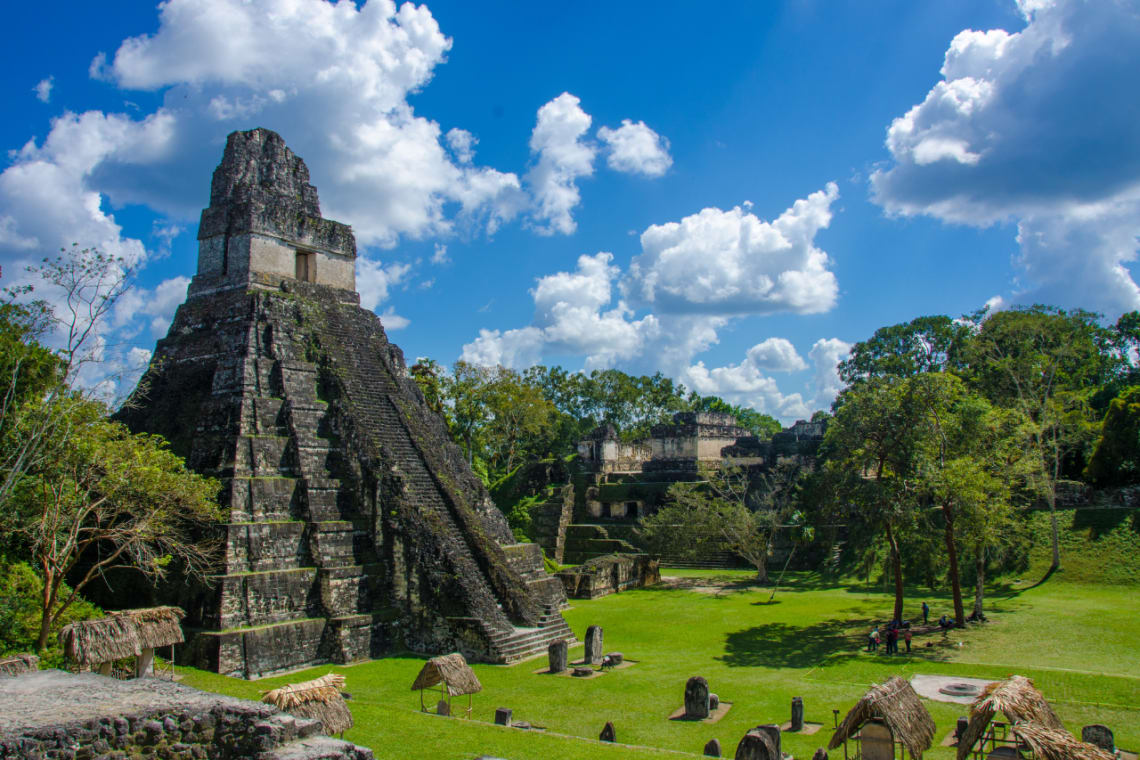 Safety in Guatemala: food and water
The first thing I wondered about safety in Guatemala was about the food and the water there. I have a sensitive stomach, so if you do too, you probably have the same concern when visiting a new country.
The food
Guatemala is a country with a lot of street food, and that sometimes represents an advantage for budget travelers, but a small disadvantage for weak stomachs.

I could tell you that as in any country, it always depends on where you go. It is not the same to go to an expensive place well protected from the pollution of the street than to go to the first corner where the food is almost on the sidewalk.
Overall, my advice anywhere in the world is that you prefer the food stalls or restaurants that are busy, especially with a lot of customers who seem to be locals.
That means the food hasn't been sitting there for a long time, and that there are probably people there who come back often, so they need to pay some attention to food safety.
However, at the end of the day, we are in a country where bugs exist and hygiene does not seem to be very high.
In the restaurant of the hotel where I stayed, at the first breakfast, there was a cockroach on the coffee jar I was drinking (it was a relatively good hotel). That's when I understood that it's more a matter of luck.
In Guatemala they eat a lot of meat, they eat spicily and a lot of carbohydrates, so you will probably have a bit of trouble if you are vegetarian or on a diet, but there are options for everybody. I never had digestive problems there, and my stomach is very sensitive.
The water
You should be aware that it is not advisable to drink tap water in Guatemala, because it is not treated water for human consumption and it can have many harmful bacteria for the organism. Especially for tourists, whose bodies aren't accostumed to the bacteria that are most common in that country.
There are also "garrafones", in which you can refill your water bottles or containers. It is certainly much better than trying to drink from the tap, but many people don't trust those big jars very much either.
So if you want to stay on the safe side, keep in mind that you should buy your water bottles.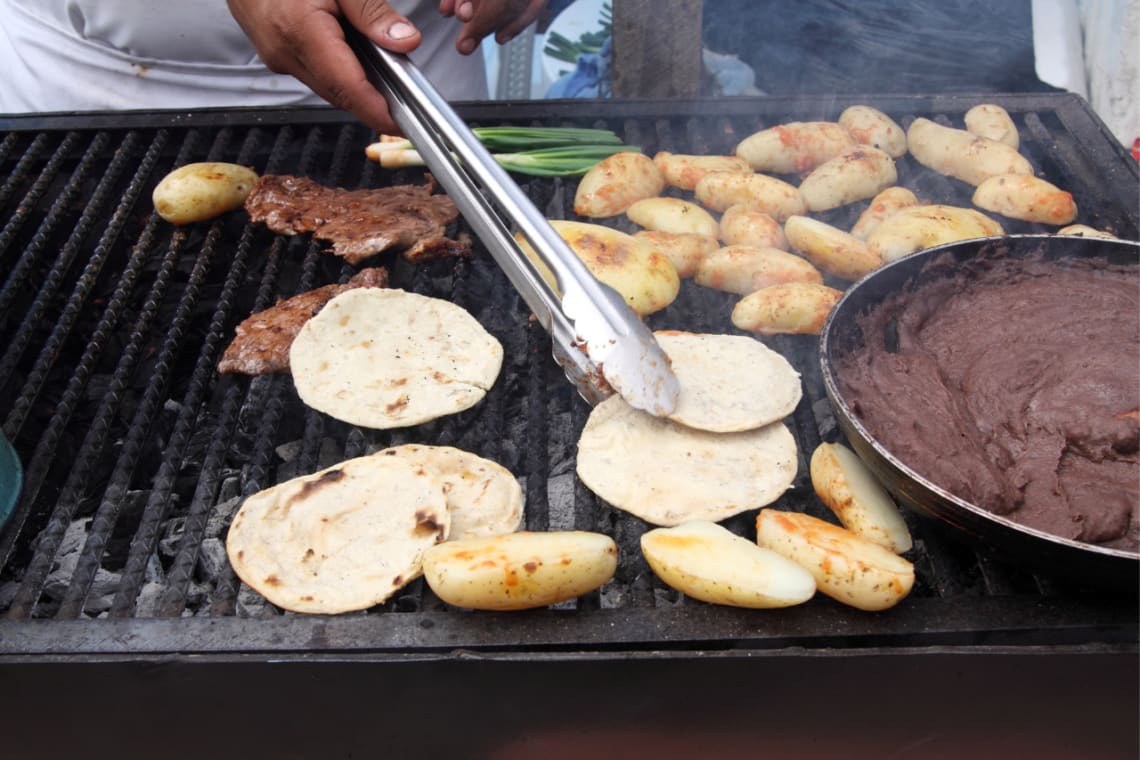 Keep exploring Central America:
Staying safe in Guatemala: Transportation
Transportation in Guatemala is varied, because there are tourist and local options. As for safety, having gone from north to south in local transport, I can say that it is safe enough.
If you travel with special transport for tourists you will pay much more, but you will not have so many problems regarding the roads.
On the other hand, if you are one of those who like adventure and immersing yourself in the destination's daily life, you might prefer traveling in local transport. But be aware that the way Guatemalans drive on their terrible roads can give you a heart attack.
If you are staying close to Guatemala City or heading North to Puerto Barrios, the roads are straight and in good condition. There are good buses on those roads.
However, if you want to go to Quetzaltenango, Cobán, or Petén from Guatemala City with local buses, the mountain roads are very dangerous.
After all, locals call the mini-buses that go up and down the mountains, "las asesinas" (the killers). They are cheap but they take a lot of time as you will have to change mini-bus very often.
I took a couple of Ubers, even for long trips, it turns out that Uber is not that expensive. However, do not rely on it as it is not always available: most of the regions that are less touristic are not connected with ride sharing apps.
If you manage to get one, it's much better in terms of comfort and road safety, but beware of the extra charges! Always make sure that they follow the path indicated by the Uber App and that they don't make unscheduled stops.
For the travelers who plan on going to the Atitlán Lake, the only transportation around the lake is by boat. The boats are small, rusty, and overcrowded with people and goods. But, no worries, accidents happen rarely so it is a relatively safe trip to enjoy the wonders of the Atitlán Lake.
Lake Atitlán should be high on your trip priorities, so plan accordingly with this great article: The 23 best things to do in Lake Atitlán, Guatemala.
As for the prices... Guatemala is well-known for overcharging tourists.
My story was a little different, because during COVID police and army used to stop public transportation looking for foreigners (to avoid migration from other Latin American countries) but of course, they also see in foreigners the opportunity to get money for any mistake they make.
In my case, I made the mistake of not having my COVID test and that meant that I got off the bus, the bus left me and I was stranded 10 minutes from the border with México trying to let the police know that I would not give them a single peso. Anyway, the closest thing to insecurity is avoidable if you do things right.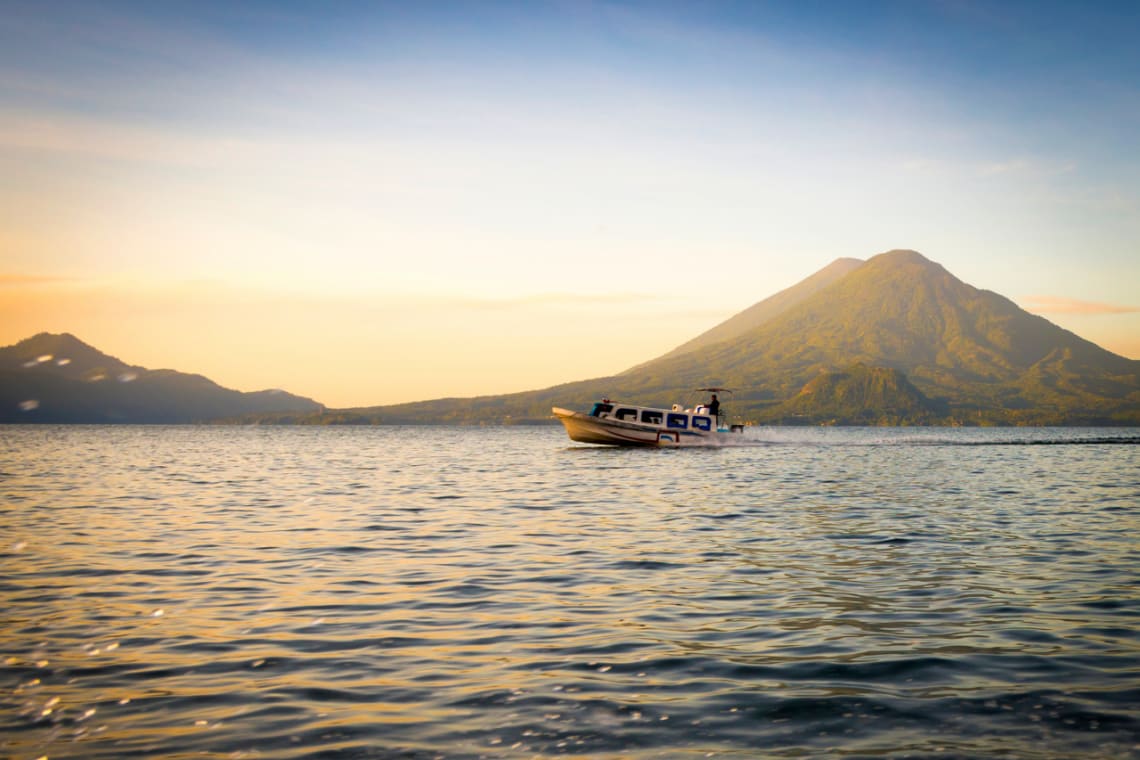 The authorities
Guatemala is also known for its corruption. It is not a secret that many things can be done by paying. In Guatemala, there is no "impossible". But be careful, all that has consequences.
In general, the authorities in Guatemala will not bother you unless you have done something wrong.
Staying safe in Guatemala: Nightlife
Do you like partying when you travel? Then you're probably wondering if it's safe to travel to Guatemala and enjoy its nightlife. I would say you should know how to choose where and what kind of party you are looking for.
If you go to more touristic places or where there is more international tourism (like the island of Flores or Antigua Guatemala), tourists party in groups and they know which places are the best. In this context, I can tell you that it is safe to party - of course, as in any part of the world, always with caution.
However, in other parts of Guatemala you might find drunken people who may cause you trouble or bother you for money.
I would say that Guatemala would not be the most ideal place to be an adventurer in search of a crazy party.
Guatemala safety: Hotels and hostels
In hotels and hostels, I didn't have any problems. I stayed in a couple of hostels and everything seems to work like anywhere else. Of course, if you're staying in a shared room, always carry your lock with you, to keep your valuables safe in the hostel lockers.
So... Is it safe to travel to Guatemala?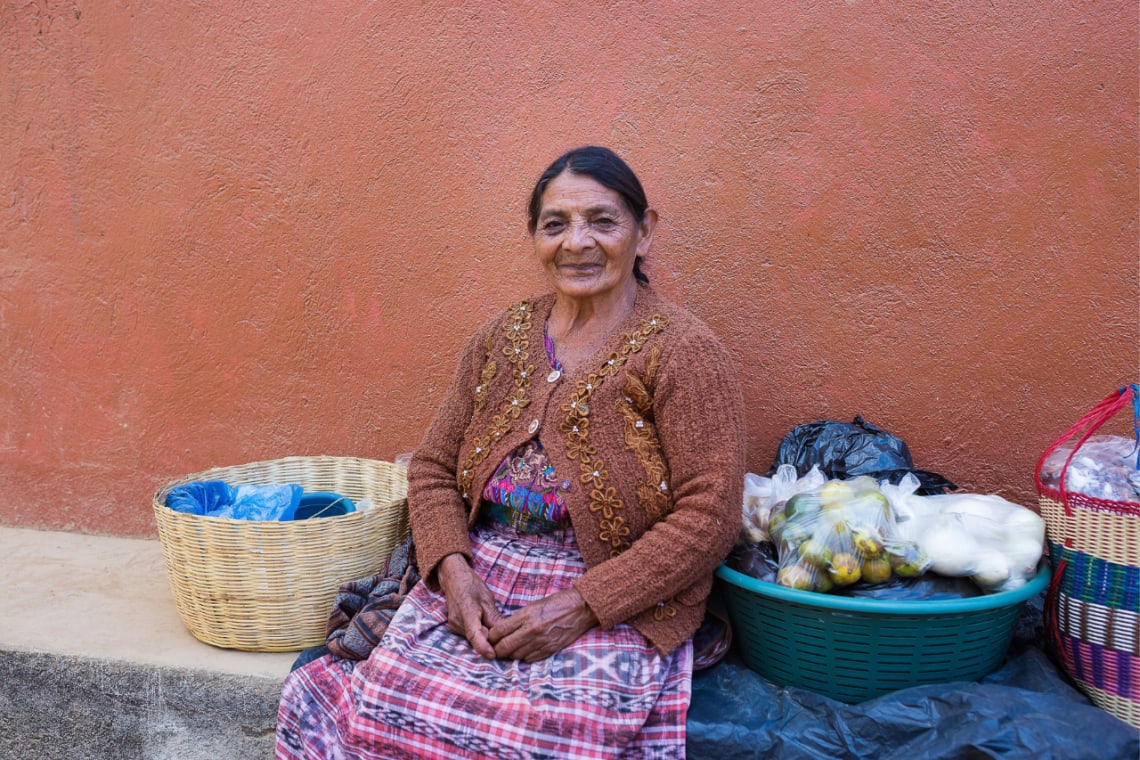 As I told you earlier, if you do everything right to enter the country and you have your documents in order, nothing should happen to you and you will have a relatively quiet trip.
The only downside I had, besides the Covid test issue (that was my fault), was that many people wanted to sell some service or some souvenir. I don't mind being bothered, as it is part of the traveling experience, but yes, it can be overwhelming.
Just watch your budget and don't let them overcharge you, because that's very common there. Find out first about the correct prices and then go exploring.

Guatemala is like any other country: it can be safe, but have moments and places where you feel unsafe because it is not your country.
If you are a responsible tourist, everything will be fine and you will love discovering more places. In my personal opinion, the safest places in Guatemala are: Antigua, San Pedro la Laguna, and Isla de Flores. Don't hesitate to explore them!
Volunteering in Guatemala
One extra tip to stay safe in Guatemala or anywhere else is to travel slower, immerse yourself in local culture and meet other travellers. That way, you'll get to understand the place a lot better and learn from other people's experiences, so it will be easier to get away from scams and potentially dangerous situations.
A great way to do that is by doing a volunteer program, also known as a work exchange. The Worldpackers platform promotes that kind of trip, where you exchange a few hours of work for accommodation and other perks, like meals and tours.
A work exchange program in Guatemala will give you the chance to save a lot of money, have amazing experiences and meet locals and other travellers.
Take a look at some of the opportunities available there: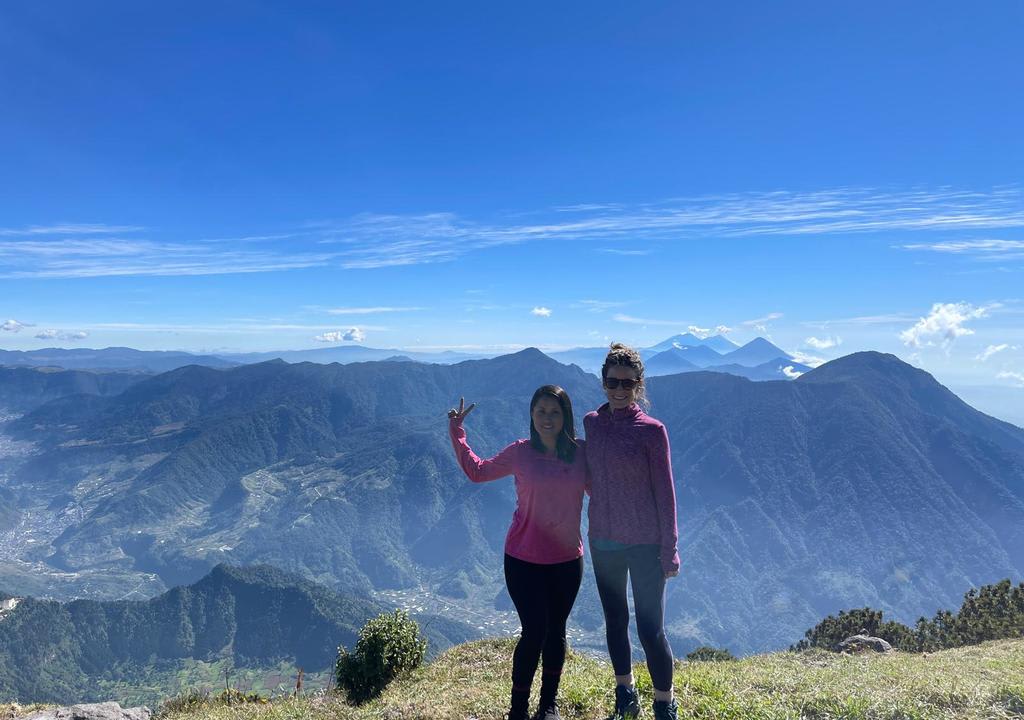 Want to know more about Worldpackers? These articles will help you: Traveling with Worldpackers: your top questions answered and What is a work exchange and how does it work?
The platform is also very helpful when planning a trip because it allows you to message other travellers who have been to the places you want to visit. So if you want more specific safety tips for this or other countries, you can chat with people who have volunteered there.
And if you still have any questions about wether it's safe to travel to Guatemala, ask us in the comments section!