Are you feeling more lost than ever before?
This is the story behind my experience traveling as a worldpacker to Florianopolis, Brazil, and how this experience made me the person I am today.
---
The surroundings always changed, but I was always in the same position, holding a glass of beer, a glass of wine, or a cup of coffee, chatting with friends about the promotion they got at their new job, their child's health, the color of the bridesmaids' dresses at their wedding.
I kept drinking, wondering how a 26-year-old woman with a good education and experience still had no good job, her own place, or a boyfriend, and kept her anti-anxiety meds in the bottom of the sock drawer, hiding them like her vulnerability.
I always believed that life is like a game of connect-the-dots, and after connecting all the dots, you discover the mystery of life, but until then that had not been at all my reality.
I was more lost than ever before. I have a degree in Marketing, but was really fed up with my job after spending five years working in an office where our daily discussions were about things like the air conditioning.
The pressure to hit my sales targets was huge, and I worked overtime every day. There was always another change to be made and we couldn't wait to print, or we had to discuss the timing and price of the projects with the editors. It was all about the money and the richer they got, the crazier I went.
One Friday at 9 pm, when I was waiting for an agency to send me the layout of some Christmas cards, I looked around me and saw that no one else was there. On my desk was a stack of papers – projects and materials to be reviewed – and my full inbox. The phone rang, and the agency said they would be late.
I had already missed my flight to Rio de Janeiro, where my boyfriend lived. Being from Sao Paulo, I traveled there almost every weekend to see him. I hung up the phone, looked at the computer screen, and asked myself: what am I doing with my life?
I started crying, and the tears didn't stop coming until the Diazepam they gave me in the hospital started working.
From all appearances, I had it good. I was young, had just graduated and gotten a dream job, was in love with my boyfriend even with all the problems we had, traveled, went to strange parties with weird people, but something was missing.
It was when I lost my grandfather that I really began to value my time. A panic attack came to my door, burst in, and refused to leave.
The crazy partying girl who danced until dawn gave way to a crying woman who was afraid of the dark.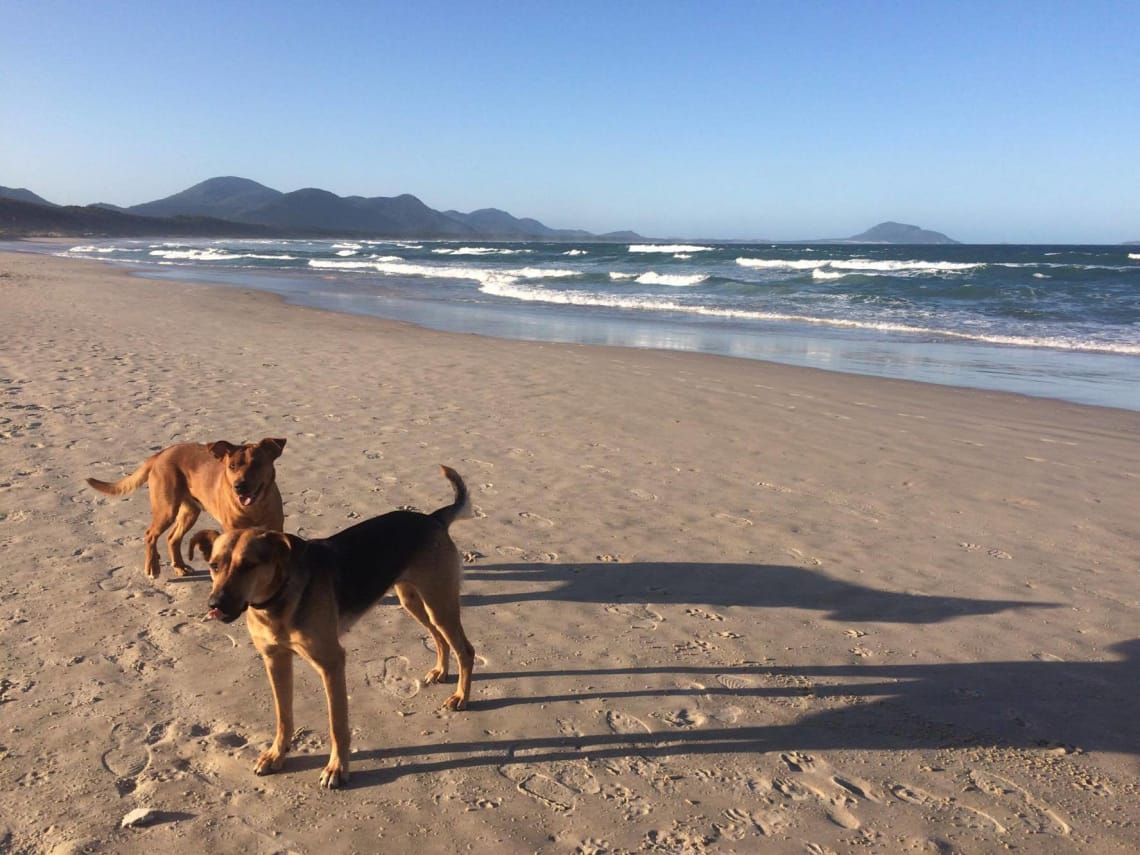 After many afternoons spent lying on a therapist's couch, I quit my job, broke up with my boyfriend, and bought an English course and a plane ticket to Cork, Ireland.
I was scared. I had no idea what I was doing, but something told me that I was on the right path.
I learned English, walked around the steep streets without asking for directions, I made a lot of mistakes as well as friends, I saw incredible places, I cried, I felt fear and I learned to be brave, I removed the mirror from my room and stopped looking at myself in it, I dyed my hair blue, I've moved countless times, I've heard crazy stories and met even crazier people.
I came across a very independent woman who found happiness in running in the early morning rain, drank beer alone on Tuesdays when she had no company, wore red socks with green sneakers, and wore transparent mascara so she could sleep with makeup on when she had to wake up early the next day to clean shop windows in a department store.
The time was passing, and I wanted to enjoy every minute. I was living.
And yet, after two years of this kind of easygoing and enjoyable lifestyle, I realized that despite all of the fun and growth, something was still missing.
I decided to go back to Brazil. And when I got back to this native land, all my friends asked me: What are you going to do with your life now?
This was the question that I wanted to avoid, and I started to sink into despair because I knew I didn't have an answer.
I started to install travel apps on my phone, subconsciously believing that what I needed was to travel again. My screen blinked, and I'd installed an app with a logo of two people on top of the world against a blue background!
I already had a Worldpackers account and had applied to volunteer at a hostel in Belgium. I opened the app and began to choose what I wanted: a unique, sustainable experience close to nature that offered three meals a day – at the time, I was flat broke.
And the first opportunity I saw was Rosemary Dream.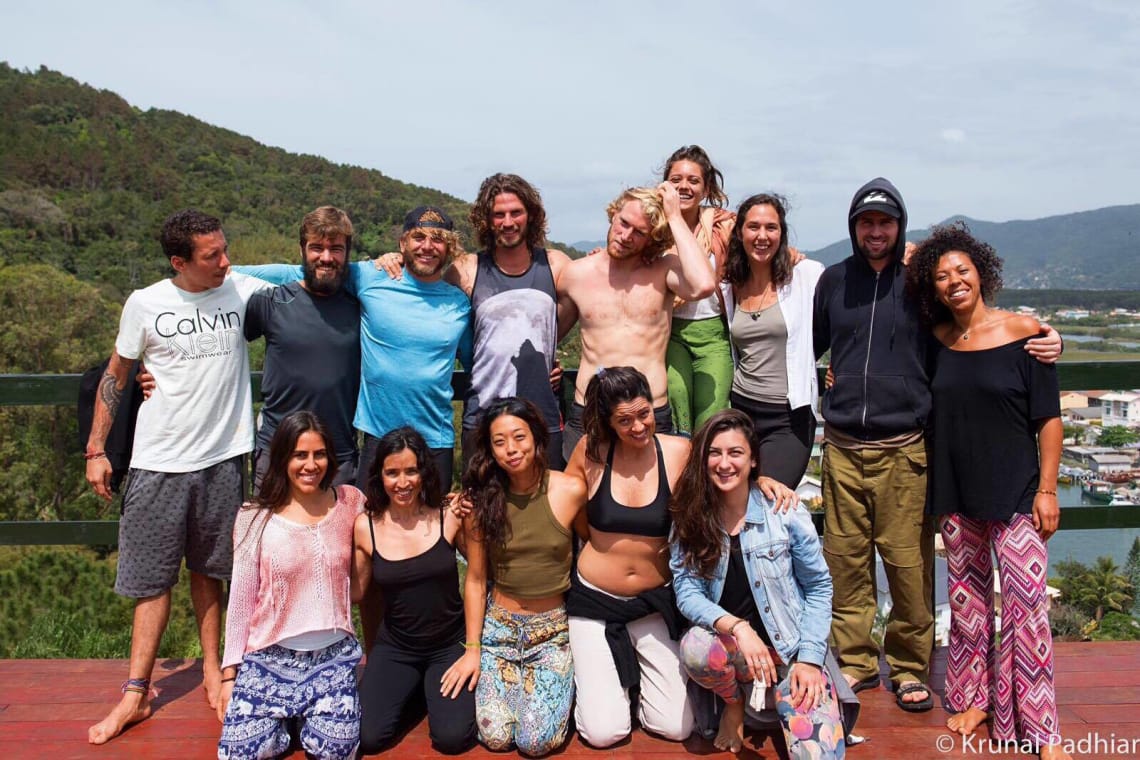 The description of the place was incredible, not to mention the vibrantly colored photos and the testimonies of smiling people saying they learned to do magic. A personal empowerment center that encourages people to follow their dreams and be the best and most authentic version of themselves.
Wow! That's exactly what I want!
I applied for a position working at the reception and cleaning, and a few days later I received the reply that they only had an opening in the marketing department.
Was this a cruel joke of fate? I had just decided that I no longer wanted to work making people want things they don't need, and the only available position where I wanted to work was exactly that.
But I wanted to have this experience so much that I decided to risk working again in marketing. After all, I was going to help advertise something that could impact the world in a positive way.
After a long interview process, they chose me!
Backpack on my shoulders, hugs for my parents, and I was once again diving into the unknown, with the typical fear of doing something for the first time.
What's it going to be like? Will they like me? In front of me were two boys of about five saying they were going to jump in the ocean even if the water was freezing. That's exactly it, I thought. There's no certainty at all, but we need to take the risk to find out what's out there.
I was greeted by two incredible people who practically ran and jumped to show around me the place. Their enthusiasm washed over me, and I couldn't wipe the smile off my face.
Over time, I learned what it's like to live in a community, to have people throw a bucket of ice water in your face through the bathroom window when you're taking a warm shower and be grateful for it, have breakfast together and eat the fruit that someone else doesn't really like, listen to people's hopes and encourage each other to follow their dreams. To be together and share your weaknesses and fears is to be human.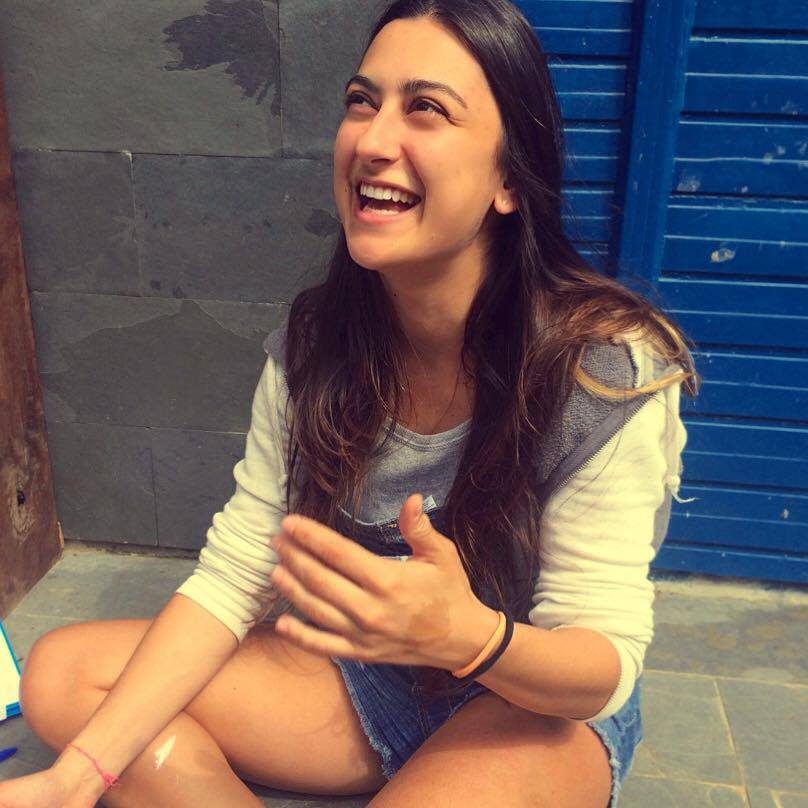 Every week, we gathered with all the people who lived there. We talked about our week and shared what we were grateful for and what we wanted to improve.
It was an immense amount of inspiration, experiences, dinners, cooking together, washing each other's clothes, and learning about something new every day.
At first, I thought that I was there to work in marketing, but I soon began to realize that I was really there to listen to my friends and to be heard, to help and reach out. I learned about the art of sharing yourself with others, sharing love and abundance by just being me. Everyone trusted me even when I couldn't do this, and they gave me the opportunity to learn and grow.
I began to understand what it means to be the best and most authentic version of yourself, to accept yourself without fear or judgment, just being your most genuine self, with love as the foundation.
I started to eat healthy, smart foods that improve my physical and psychological well-being, exercise, meditate, and do activities in nature that put me in touch with myself.
I realized that what's more important than just traveling is traveling with a purpose. I decided to go back to São Paulo to continue with my personal projects. When I saw all my friends and they asked again, "What are you going to do with your life now?", I responded "I'm going to do magic!" Everyone laughs.
Leaving our comfort zone, traveling to a new city, state, or country helps us to see situations from different perspectives and discover new possibilities.
Today, I'm still going at 27 years old, holding cups in one hand and a blue Bic pen in the other, making sure that I'm living exactly the way I want to.
All of these experiences have made me the woman I am today, the one I was born to be.
If I hadn't studied marketing and moved to Ireland, I would never have found Rosemary Dream, the international community that was looking for someone fluent in English to work in advertising, and it was that experience that made me understand my true life purpose, and that we can accomplish anything we dream of.
The truth is that life itself is just a journey. We always think that our destiny is to work in a certain area, to do this or that, but what really matters is how many hearts we touch.
It takes a lot of courage to follow our dreams, but I can guarantee you: It's worth it!
---
---
---
Did you like it? Don't forget to let Carolina know :-)