17 of the best national parks in Europe
Are you up for some outdoor adventures? Then use Worldpackers to get to know the best national parks in Europe and travel there on a budget!
11min
---
Nov 05, 2020
I am a writer currently based in Hamburg, Germany. I love traveling, all sorts of outdoor activities, nature and South America.
Did you know that there are over 400 national parks in Europe? Most of them can be found in Finland, Russia, and Norway - followed by Sweden and Italy. In terms of surface covered by national parks, Russia, Norway, but also Great Britain are the absolute pioneers, closely followed by Italy.
But where can we find the best European national parks and the most beautiful mountains, and which are the most adventurous places for hiking in Europe? In this article I will take you to 17 stunning European national parks and tell you how to travel with Worldpackers in order to visit the best nature reserves in Europe without spending a fortune on accommodation.

These are some of the best national parks in Europe
1. Plitvice Lake National Park, Croatia
2. Mljet National Park, Croatia
3. Saxon Switzerland National Park, Germany
4. The Bavarian Forest National Park, Germany
5. Swiss National Park, Switzerland
6. The Belluno Dolomites National Park, Italy
7. Cinque Terre National Park, Italy
8. Peneda Gerês National Park, Portugal
9. Ordesa Nationl Park, Spain
10. Oulanka National Park, Finland
11. Jotunheimen National Park, Norway
12. Soomaa National Park, Estonia
13. Durmitor National Park, Montenegro
14. North York Moors National Park, England
15. Bialowieza National Park, Poland
16. Tatra National Park, Poland
17. Vatnajökull National Park, Iceland
1. Plitvice Lake National Park, Croatia
Not only one of the most beautiful national parks in Europe, but maybe also worldwide, is the National Park Plitvice Lakes in Croatia. With its natural beauty the region has always inspired nature and hiking enthusiasts and was therefore declared the first national park in Croatia in as early as 1949.
Also, as one of the first natural heritage sites ever, the Plitvice Lakes were added to the World Heritage List in 1979. Since then, the 295 square kilometres large forest reserve has developed into one of the most popular sights in Europe. The highlights are the 16 cascade-like lakes, all of which are connected by waterfalls. The various hiking trails run partly even straight through the water - a paradise for adventurers.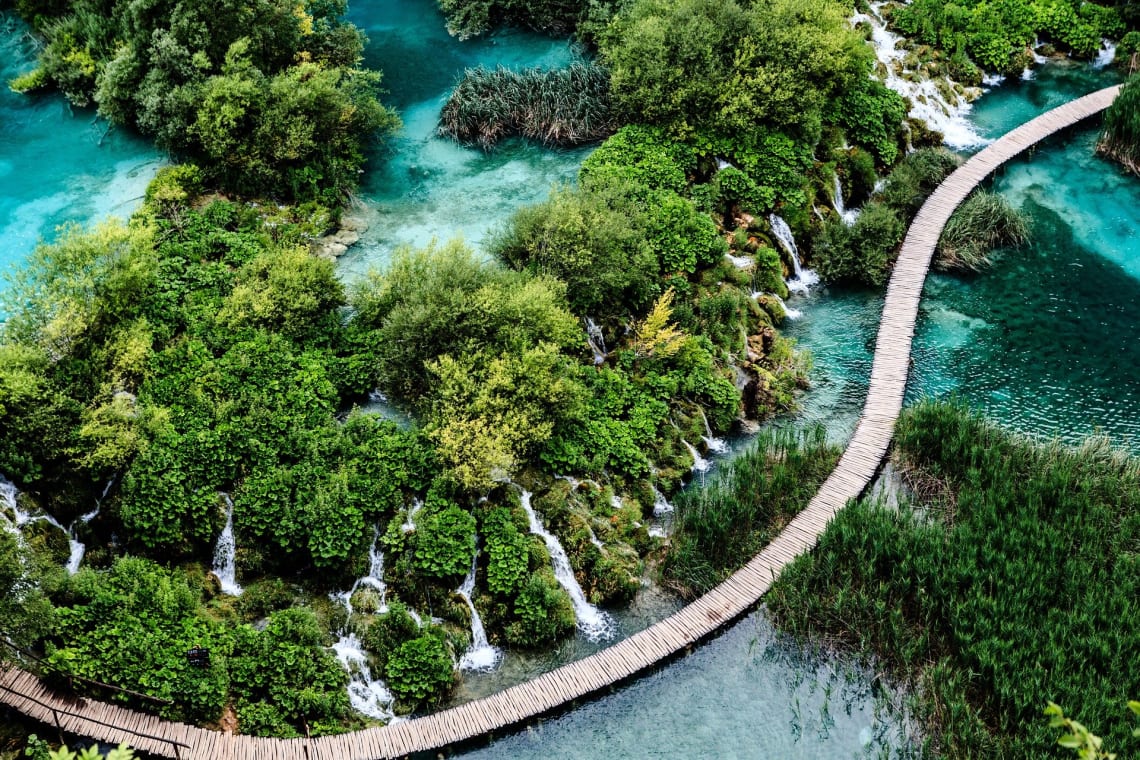 Worldpackers offers you 34 great hosts in Croatia, which are situated in the most beautiful landscapes of the country. Most places are not more than 4 hours-drive from the Plitvice Lakes.
The closest volunteering option to the lakes is in the small village of Vojnic, where you can participate in an exciting permaculture project – showing off your farming, gardening, or cooking skills. From here you can reach the famous national park in less than an hour - perfect even for a day trip!

2. Mljet National Park, Croatia
Besides the Plitvice Lakes, Croatia has 7 more national parks. One of them is located on the island of Mjlet in the Croatian Adriatic Sea, about 30 km northwest of Dubrovnik. The pearl of the Mediterranean Sea fascinates with its dense forests, gorgeous vineyards, a lot of sea and two salt lakes.
Worldpackers has two hosts nearby, from where you can easily get to Mljet. In Dubrovnik you can help out in a hostel and in Opcina Lumbarda you can gain experience in a Holistic Centre and practice Yoga and Meditation.
3. Saxon Switzerland National Park, Germany
If you want to go hiking in European mountains, Germany might also be a great option for your trip.

Saxon Switzerland is a true hikers' and climbers' paradise and one of the top national parks in Europe. The bizarre rock formations of the Elbe Sandstone Mountains have their very own special charm and are just waiting to be discovered.
The most famous rock formation in Saxon Switzerland is called "Bastei". From its viewpoint you can enjoy a unique panorama with views of numerous sights such as the Lilienstein or the Königstein. Another highlight is the 76 m long bridge that runs through the majestic rocks and from where you can also enjoy a fantastic view over the mountains.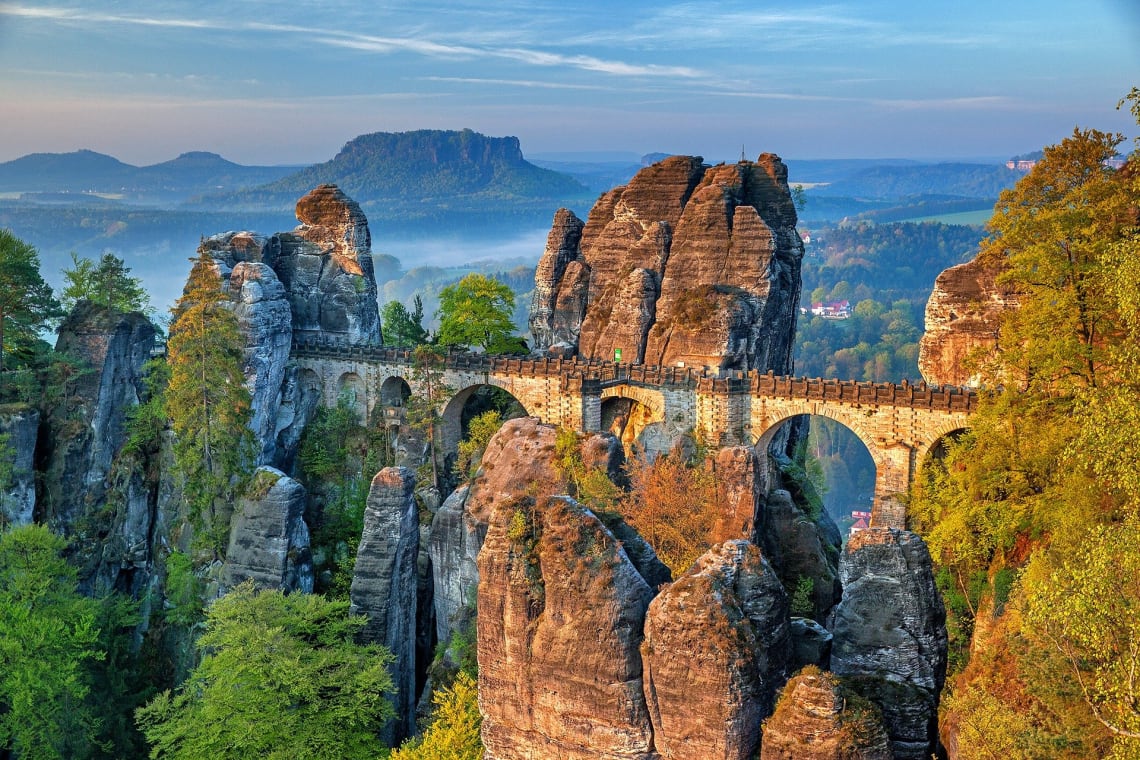 From Dresden you can reach this stunning national park by train within a short time. You can even go on a bike tour along the Elbe Cycle Path to get to Saxon Switzerland.
Did you know that Dresden is a great place to stay as it has a lot to offer for travellers? There are fascinating old buildings, lots of history, exciting museums, lively culture, and a vibrant party scene. Worldpackers cooperates with great hosts in Dresden, who are looking forward to welcoming you. For example, you can help to decorate a hostel or work at the reception receiving free accommodation and a rental bike in return, so you can explore Saxon Switzerland on your own.
4. The Bavarian Forest National Park, Germany
The Bavarian Forest National Park, founded in 1970, is located in southern Germany, directly bordering the Czech Republic. It is the first and thus oldest of 15 national parks in Germany and with 6000 square kilometres the largest protected forest area in Central Europe.
On 320 kilometres of well-marked hiking trails you can feel untouched nature at first hand. The Great Arber and the Great Rachel are two of the most popular summit ascents in the region.
The small town of Frauenau is located almost directly in the Bavarian Forest. Here you can give locals a hand on their small farm and take care of little hedgehogs at the hedgehog rescue centre in winter. If you want to reconnect with nature, this is the perfect place.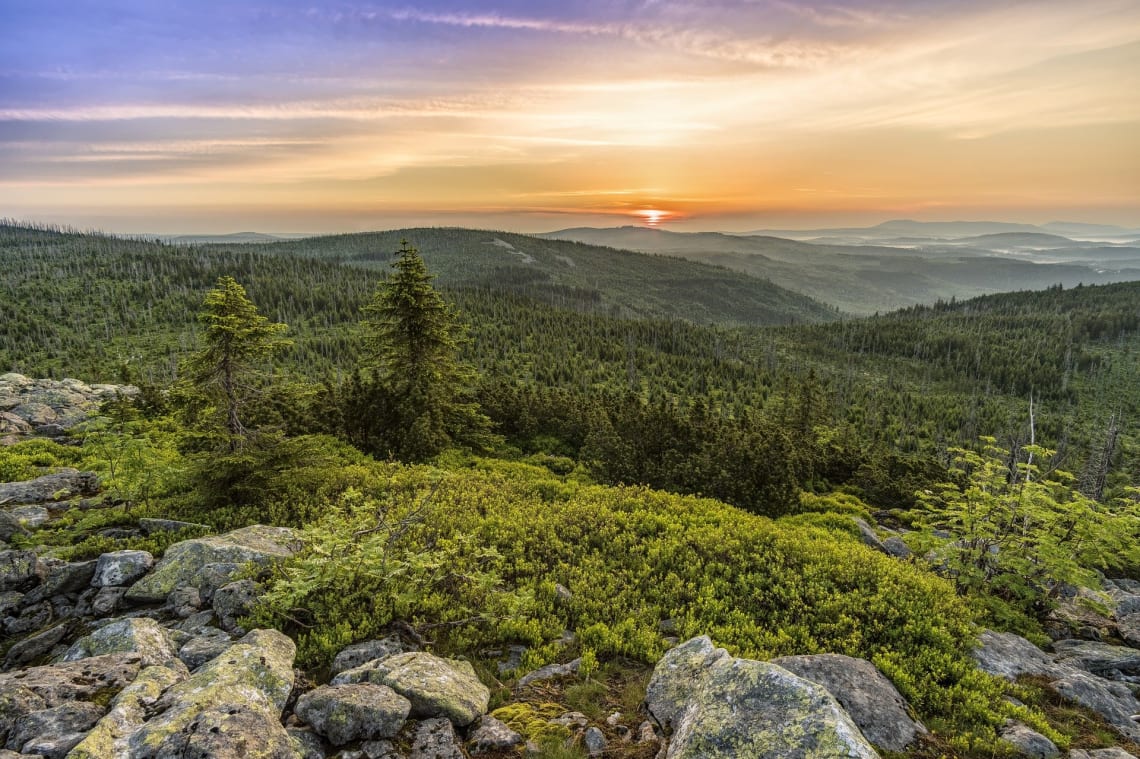 5. Swiss National Park, Switzerland
The Swiss National Park has been the oldest and best protected wilderness area in the Alps since 1914. Its foundation was of enormous importance for the history of nature conservation. A variety of tours offered in the surrounding area will allow you to immerse yourself in the wilderness of the national park and marvel at countless species of animals in their natural habitat, including marmots and golden eagles.
There are 12 work exchange opportunities in Switzerland, that will allow you to travel almost for free!
6. The Belluno Dolomites National Park, Italy
Italy has a total of 24 national reserves. Among the most popular is the Belluno Dolomites National Park in the Southern Alps, which was founded in 1933. This large nature reserve is characterized by an extraordinary variety of habitats which is why it holds such rich wildlife and many surprises for you to discover.
Did you know that the Dolomites, which extend over the regions of Veneto and Trentino-Alto Adige, are also part of the UNESCO World Natural Heritage since 2009?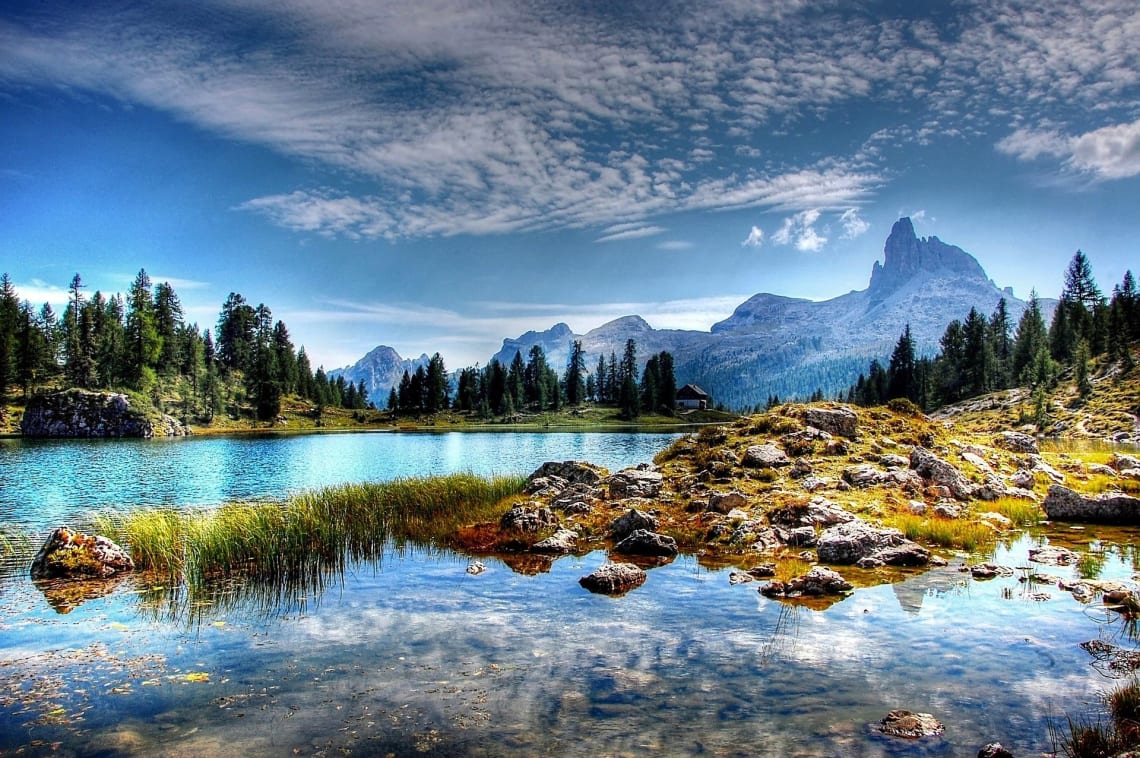 Of all the Worldpackers job offers in Italy, the small town of Cogolo is one of the closest to the Belluno Dolomites National Park, just 2 hours away. Here you can help in the housekeeping of a Bed and Breakfast, and in return you can soak up the energy of the mountains and fill your stomach with the most delicious Italian food.

Are you interested in history, art and traditions? Then you might as well volunteer in the lagoon city of Venice, which is less than a two-hour ride from the Dolomites National Park. Venice captivates the visitor with its stunning Renaissance architecture. Here you can work in a hostel and live like a Venetian.
7. Cinque Terre National Park, Italy
A little further south, between Genoa and Pisa, you will find the National Park Cinque Terre, which must be mentioned in the list of best European national parks, too. Cinque Terre has about 7000 inhabitants and is a whole region protected as a national park.
Wander through colourful villages situated on steep terraces and enjoy breathtaking views of the sea. Welcome to 1.740 hectares of pure paradise along the Mediterranean coast, where you can discover countless small beach bays and hundreds of hiking trails in the middle of a gorgeous Italian scenery.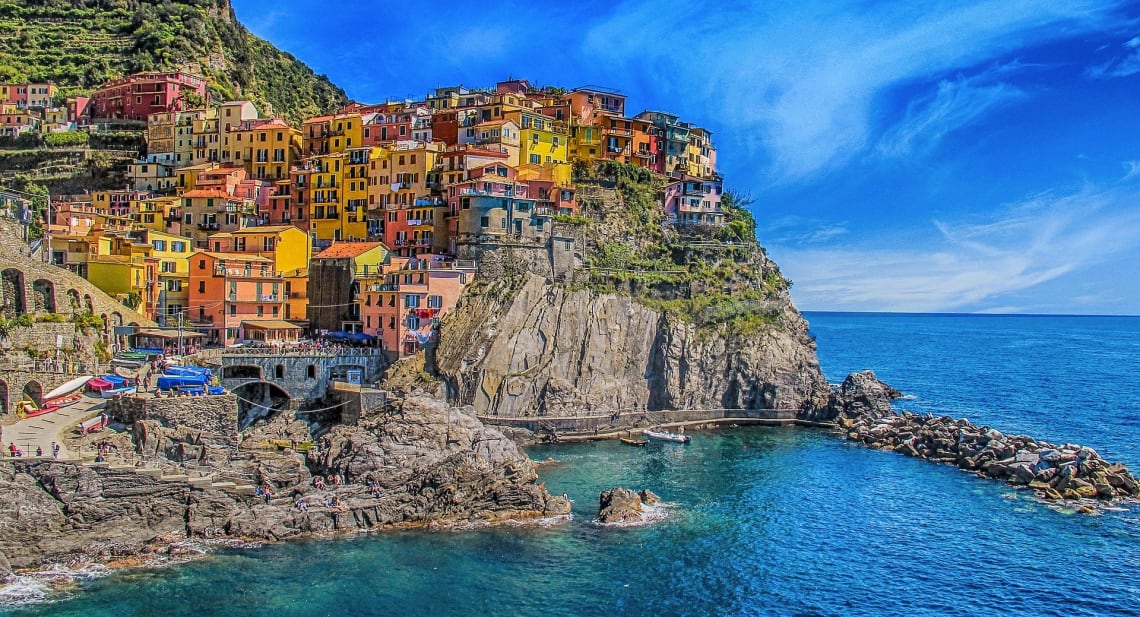 If you want to explore the region of Cinque Terre, you can do a farm stay in Pisa (just one hour away). Look after truffle trees, olives and walnuts and explore beautiful Italy on your days off!
If you are interested in other Italian national parks or Italy's most beautiful places in general, check out our ultimate Italy travel guide.

8. Peneda Gerês National Park, Portugal
Portugal has only one national park so far. The Peneda-Gerês National Park is located in the extreme north of the country, close to Spain. A good place to start your trip is Porto, because from here you can reach the nature reserve, founded in 1971, in just one hour.
You can do more than 15 different hikes from moderate to difficult. For nature lovers the biosphere reserve is a definite must, because there is a lot to discover: Forests of meter-high ferns, majestic waterfalls, romantic river valleys and small mountain villages. With a little luck, you might even spot deer or mountain goats.
Worldpackers offers you 8 hosts in Porto, ranging from familiar guesthouses to surf hostels. Here you can help out for a few hours a day and have a great time in Peneda Gerês National Park on your days off.
9. Ordesa National Park, Spain
The Ordesa National Park is another top national park in Europe. It is situated in the Pyrenees, in the northern Spanish region of Aragón.
The national park and the mountain massif Monte Perdido belong to the UNESCO world natural heritage since 1997 and the ecosystems that coexist in the oldest national park in the Pyrenees could not be more different: Barren rock formations, deep ravines, green valleys, dense forests and colourful flora and fauna. The highlight is the 3,355-metre-high Monte Perdido, whose ascent is challenging but rewarding.
In northern Spain there are a lot of hosts who are happy to receive your help. Come volunteer in a cozy hostel in Tarragona, as a vegan cook in Manresa, on an organic farm in Artieda or as an English teacher for kids in Navarra. On your day off, you can easily make a day tour to Ordesa.

10. Oulanka National Park, Finland
High up in the north of Europe you can feel the untouched wilderness and beauty of Finland. The country counts a total of 40 national parks and the Oulanka Park is definitely among the most impressive ones.
The hiking routes range from half a kilometer to 82 kilometers. They lead past gently flowing water and loudly roaring waterfalls and fascinate every hiker with such variety. You can also discover the great landscape on a canoe trip, white-water-rafting or during a mountain-bike tour.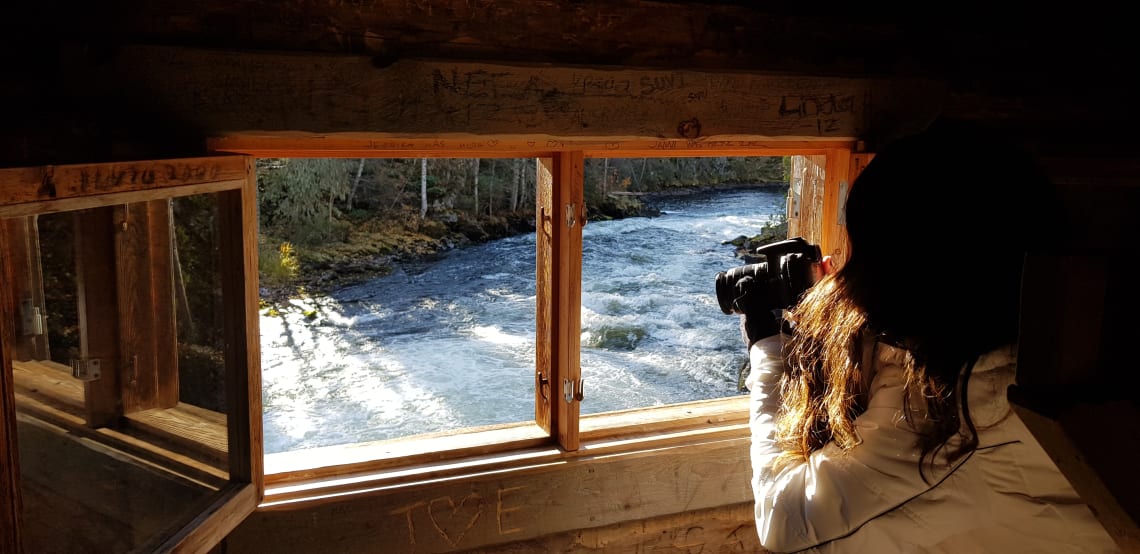 How to travel with Worldpackers to Oulanka: From Rovaniemi, the capital of Lapland, you can reach the national park in just over two hours. Rovaniemi is not only the last urban place before the Arctic wilderness takes over, but also the official hometown of Santa Clause. Worldpackers gives you the opportunity to work in a small travel agency in town and to dive into a world you never knew existed.
11. Jotunheimen National Park, Norway
Norway is another country with many national parks, 37 in total. The national park Jotunheimen, not far from Oslo and Bergen, is home to the highest peaks of the country and belongs to the best national parks in Europe without any doubt. The whole area is criss-crossed by high mountains and huge glaciers and makes the visitor feel incredibly small. Words can simply not describe how beautiful the scenery is.
There are four volunteer programs in beautiful Norway, that allow you to go for the Aurora hunt!
12. Soomaa National Park, Estonia
The Soomaa National Park in Estonia was established in 1993 to protect swamps, wetlands and forests and is perhaps the most interesting swampland in Northern Europe.
On the rivers of Soomaa National Park you can either go canoeing on your own or book a guided day tour that includes hiking and canoeing. There are many different canoe routes to choose from. A spectacular option is a night trip lead by experienced guides, where you can enjoy peaceful silence and maybe spot a beaver.
With Worldpackers there are many different ways to explore the Soomaa National Park and its surroundings on your own. Tallinn or Tartu are good places to stay and volunteer at, as they are only 1-2 hours away from the region. In Tartu, they are looking for a visual media guru in a little eco-hostel.
13. Durmitor National Park, Montenegro
Cliffy mountains and rugged wilderness - Welcome to Durmitor National Park. Durmitor is the largest of 5 national parks in Montenegro and is located in the very north of the country.
It is not only home to Montenegro's highest mountain, but also the second deepest gorge in the world: the Tara Gorge. At its deepest point, the river gorge is 1,300 meters deep. The view over the Tara Gorge is simply priceless, and water activities such as rafting, or kayaking make the adventure perfect.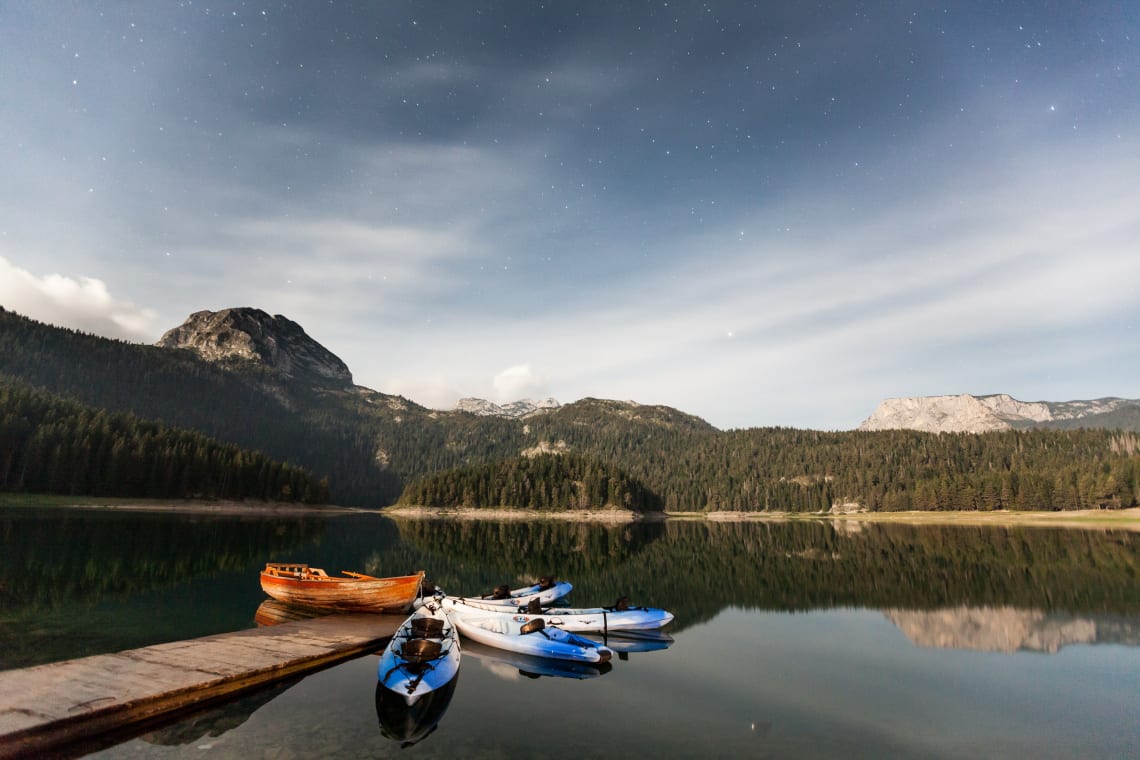 Montenegro is known as the pearl of the Balkans and a pretty interesting tourist destination. Nevertheless, the country is still an insider's tip among the European destinations and yet there are already some Worldpackers volunteer options. You might want to check out volunteer options in Tivat, Polje, Ulcinj, Podgorica and Ljesevici, all at about 2-3 hours driving distance from the reserve.
If you are interested in traveling to the Balkans, check out our ultimate guide to backpacking the balkans.
14. North York Moors National Park, England
With its Roman roots and Viking past, York is one of Europe's most popular destinations for a city trip. With Worldpackers you can stay in a small guesthouse in York and explore the city's history and surroundings.
If you want to turn your back on the tourist hustle and bustle of York for a while, the North York Moors National Park is a great place to relax. The gloomy and wild moorland landscape leaves a mystical and magical impression. Since the national park is located directly on the North Sea, the 200-meter high cliffs also contribute to the unique scenery.
15. Białowieża National Park, Poland
A national park of excellence is Białowieża, which was founded in 1923 as the first national park in Poland. This nature reserve on both sides of the Polish-Belarusian border is one of the last remaining primeval forest areas in Europe. The trees here sometimes reach heights of over 30 meters and there are over 10,000 species of animals, including bison.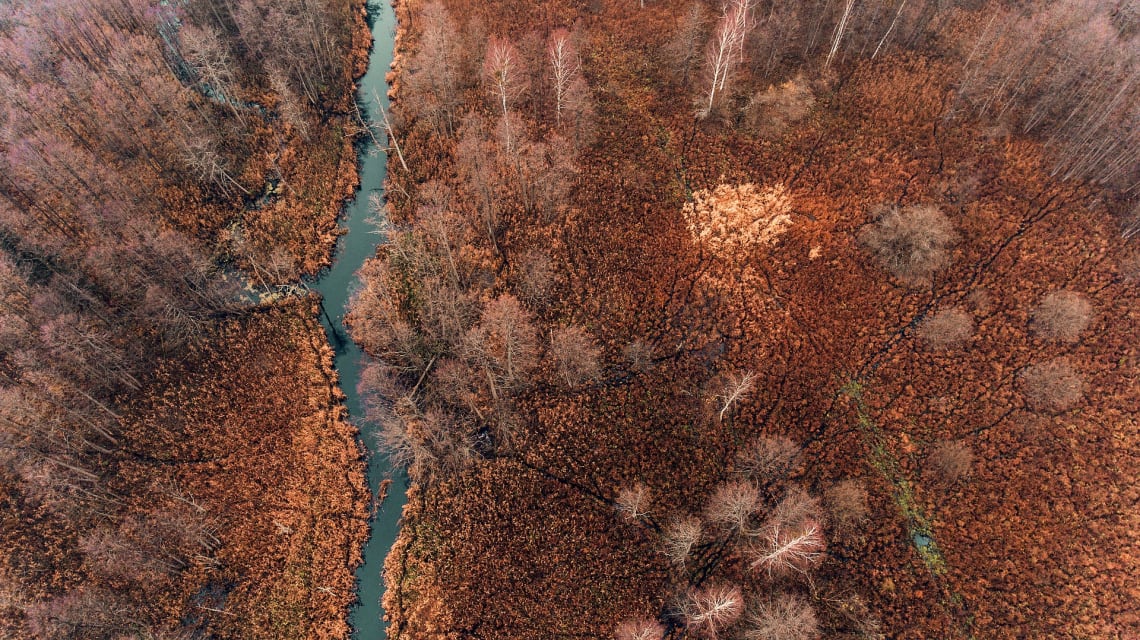 Unfortunately, Warsaw, where you can travel with Worldpackers, is still 3 hours away from this primeval forest. Therefore, I will introduce you to another national park of superlatives in Poland:
16. Tatra National Park, Poland
The Tatra National Park is located in the south of Poland on the border with Slovakia. Since 1993 the mountain complex, which is part of the Carpathian Mountains, has been under the protection of UNESCO as a biosphere reserve.
Here you can find not only the highest mountain in Poland, the Rysy, but also other rocky peaks and sapphire blue mountain lakes.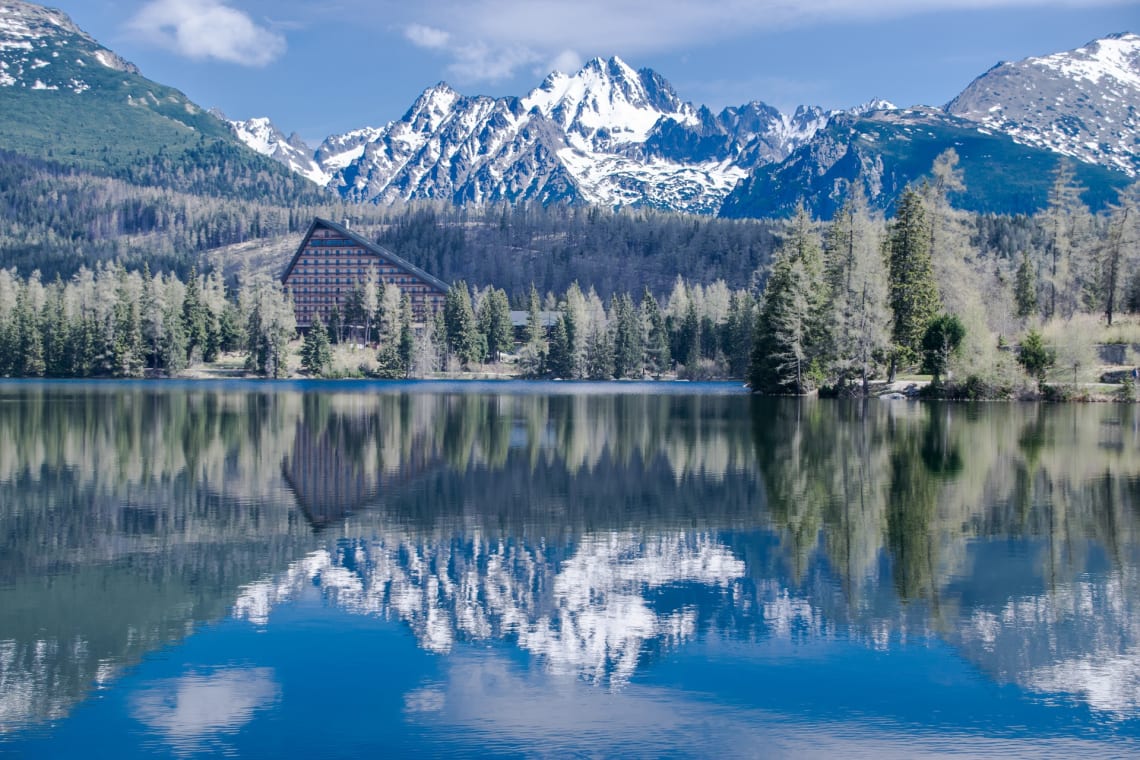 The small town of Zakopane is the perfect place to start your trip to Tatra and is therefore especially popular among Poles, too. With Worldpackers you can experience an authentic time in Zakopane and get to know polish landscapes and culture.
And last but not least:
17. Vatnajökull National Park, Iceland – The second largest national park in Europe
One of the best national parks in Europe, which cannot be missed in this list, is Vatnajökull in Iceland. I haven't been there myself, but I would love to visit this nature reserve which resembles a collection of all Icelandic natural wonders and captivates its visitors with unforgettable scenic, geological, and botanical impressions. This European national park owes its name to its huge glacier, as Vatnajökull means nothing but "water glacier".
Get ready for gigantic waterfalls, huge volcanoes, and impressive ice worlds. But be prepared: Large areas of the park are situated in highland areas, where weather conditions might change quickly.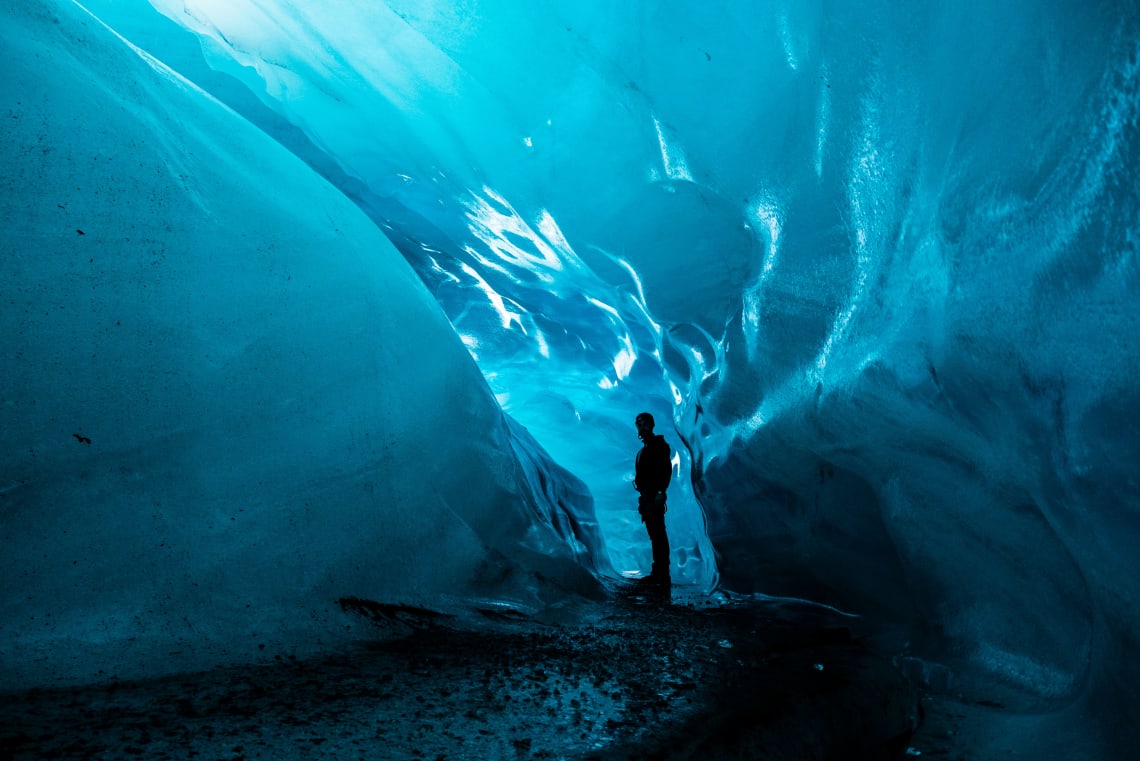 By the way: The three national parks in Iceland cover 12 percent of the islands total surface.
In Höfn, you can work in a guest house, helping a local family with everyday tasks. Glaciers, hot springs, waterfalls, and the magical northern lights are right outside the door.
I hope you found some inspiration for your next trip! If you're interested in travelling to Europes national parks any time soon, I recommend reading our Guide on how to find cheap airfare and about the secret to travel the world for free.