5 reasons my private jungle retreat beat the high-cost yoga getaways
If you're planning a yoga getaway, my experience in a Mexican jungle retreat might help you make a better decision.
---
If you have ever been to a yoga retreat you know it's not easy to find the right one and it will probably not be cheap.
I almost don't want to tell the world about this spot, but it would be selfish not to. I googled "retreat + worldpackers" and this beautiful work exchange popped up, made just for me: live and enjoy a tropical paradise in Mexico surrounded by ocean and waterfalls.
My work: taking care of a jungle retreat and the adorable doggy Playita while the owner is away.
Turns out my jungle retreat is better than any of the high-cost retreats I looked at. Here are my 5 reasons why:
1. I create my own routine
I didn't want a gong summoning me to go to a morning meditation at the crack of dawn. At my retreat, I wake up with a bird singing every morning.
Life here is simple and good for the soul. I gather breakfast from the jungle-garden, do my caretaker work, tight the place up and then have my yoga and mindfulness session by the pool.
And then repeat.
For the first 10 days, I had hardly left my beautiful bubble, but eventually, when my batteries were charged, I began taking an evening walk up the river or have breakfast by the beach.
With no need for a schedule or a coach to tell me how to feel good, I just breathe.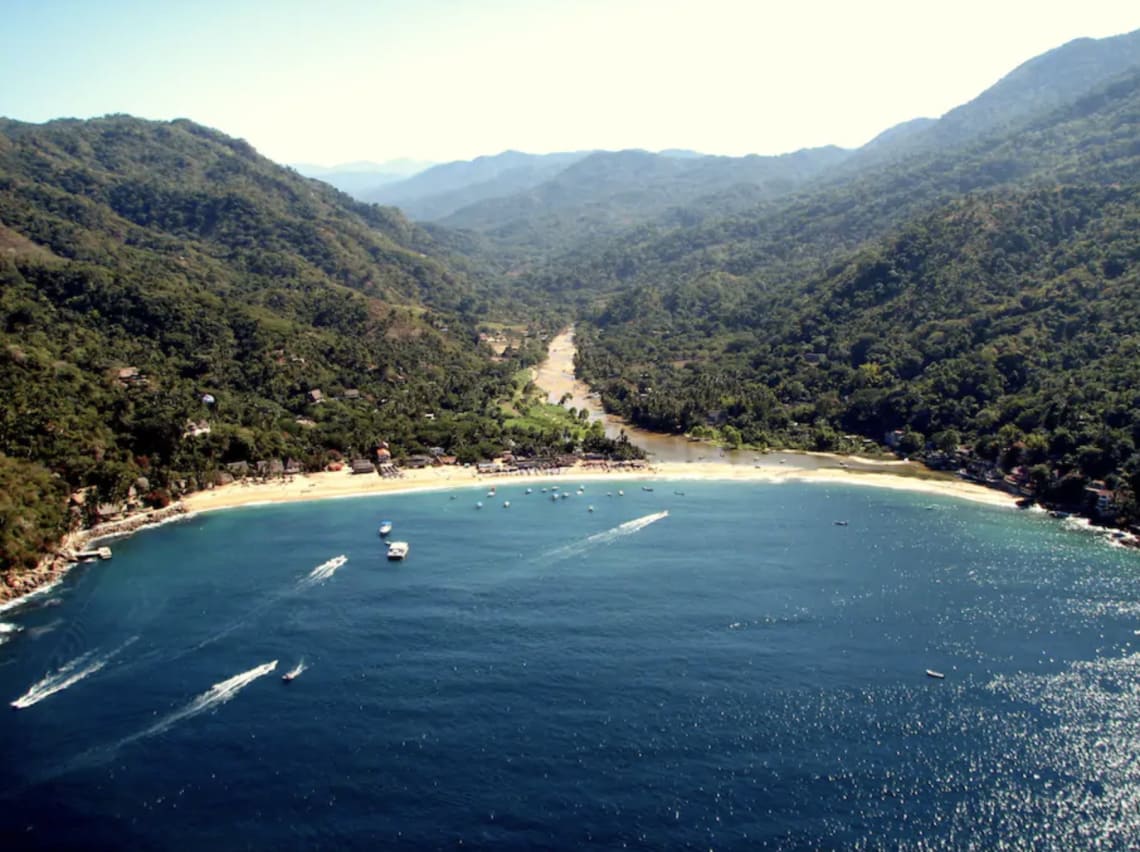 2. It's a cheap place, but not in a tacky way
The main cost was my airfare. I was blessed with a fully stocked fridge and garden. The feeling of picking my fresh breakfast from the garden cannot be bought.

Total spend over 3 weeks: $100.
Besides two trips to the little food shop, I spent most of this money on the local beach cafe (because my soul needs sweets sometimes).
3. I can spend time on my own
I would recommend everyone to spend a month on their own. Cutting to the point of a retreat, the goal is to find some kind of peace and inner connection.
Nobody can do this for you, so the secret is to find a beautiful spot and fill it with peace. My kind of peace.
4. I can learn Yoga by doing it
Teaching myself is far more rewarding than being spoon-fed in a class. I've learned a lot, partly by myself and also from following up on my curiosity by doing some online research.
The wifi on the retreat was perfect, so all the knowledge was at my fingertips. I learned about new yoga routines and the health benefits from the herbs I collected. I even learned how to make organic Kaffir-lime shampoo!
5. I created an inner connection with myself
Doing this for myself was a very empowering experience. In my view, it was way better than booking a trip with a person who does not know me and who will not be around after the experience has ended. It sounds cliche, but I have become my own best friend.
There are different ways to travel, especially if you want to spend time on your own, develop an inner connection or practice Yoga. Create your dream, figure out what you need and do that!
And if you have time, go to this jungle retreat in the middle of the Mexican jungles. You won't regret! Or you can always search for other amazing ecological projects where you could volunteer at.
With Love.
---
---
---
Did you like it? Don't forget to let Lisa know :-)