The safest places to travel right now
From Oceania and Asia to Europe and North America, here are a handful of the safest places to travel right now and with a very welcoming attitude towards tourists.
7min
Many people may be wondering what are the safest places to travel right now. The craziness of COVID-19 is still affecting many countries around the world, but many of us are hoping that the worst is behind us.
With multiple covid variants emerging, some may be wondering if it is even safe to travel. The virus does pose some risks, and many people have their own opinions about vaccination.
However, the world has lived with this virus for two years now, and many travelers are still able to explore the world. There is no reason that can't be you, if you desire and take the necessary precautions.
Covid travel restrictions to keep in mind
Countries all over the world are reopening their borders to international travelers, with restrictions in place. Before we get into the list of the safest places to travel right now, it's important to mention the restrictions of travel in 2022.
Traveling is an amazing thing to do, and if you are eager to see the world, you shouldn't let the current pandemic stop you.
But traveling isn't as easy as it used to be. You probably can't just book a flight and show up in a foreign country, even if you're just a tourist who is staying for a few days.
Before you travel anywhere, thoroughly research the entry requirements. Many countries require a negative covid test within a day or two of travel, and some countries require proof of vaccination. There are a few extra steps that you need to take to travel in 2022. However, if travel is really your goal, the extra steps are worth it.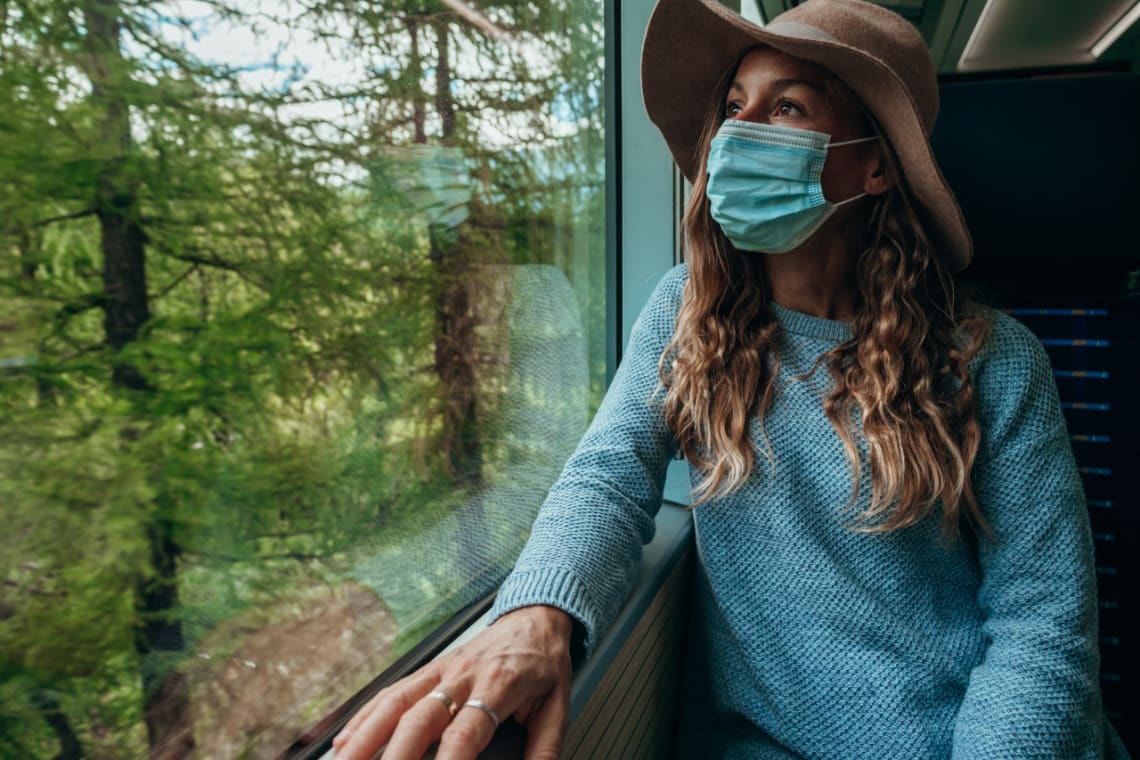 The safest places to travel right now
Now that we've covered the logistics of traveling during the age of covid, here are some of the safest places to travel right now.
These countries are famously safe to travel to because they have low crime rates, friendly locals, good public transport, varied accommodation options, and are generally welcoming and easy for tourists.

I won't be discussing covid, because every country has its own unique restrictions and level of covid risk right now. It's really up to the individual to determine whether that risk is a problem or not.
Volunteer in the safest countries to travel right now
If you would like to spend a copule of weeks or even months in any of these countries, you can check all the opportunities of volunteering with Worldpackers, where you can stay with a verified host and work in exchange for free accommodation.
After the description of every country, I will share some of the places where you could apply for a work-exchange experience.
If you want to know more about how Worldpackers works, I suggest you to read Traveling with Worldpackers: your top questions answered and How to volunteer abroad using Worldpackers, as well as watching this video:
So here are some of the safest places to travel right now...
Give a chance to Ireland
As one of the safest places in Europe for travelers, Ireland is a stunning country that often gets forgotten about compared to its more popular neighbors like the UK, France, Spain, and Portugal.
But with a lush landscape, fun nightlife, historic landmarks, and more, Ireland is a beautiful place to visit.
Places where you can volunteer in Ireland include a local guest house, a dairy farm, a beach camp, or in student housing.
Don't miss out: The ultimate Worldpackers Ireland travel guide and the experience of How a 2-month Worldpackers exchange in Ireland became a year-long adventure.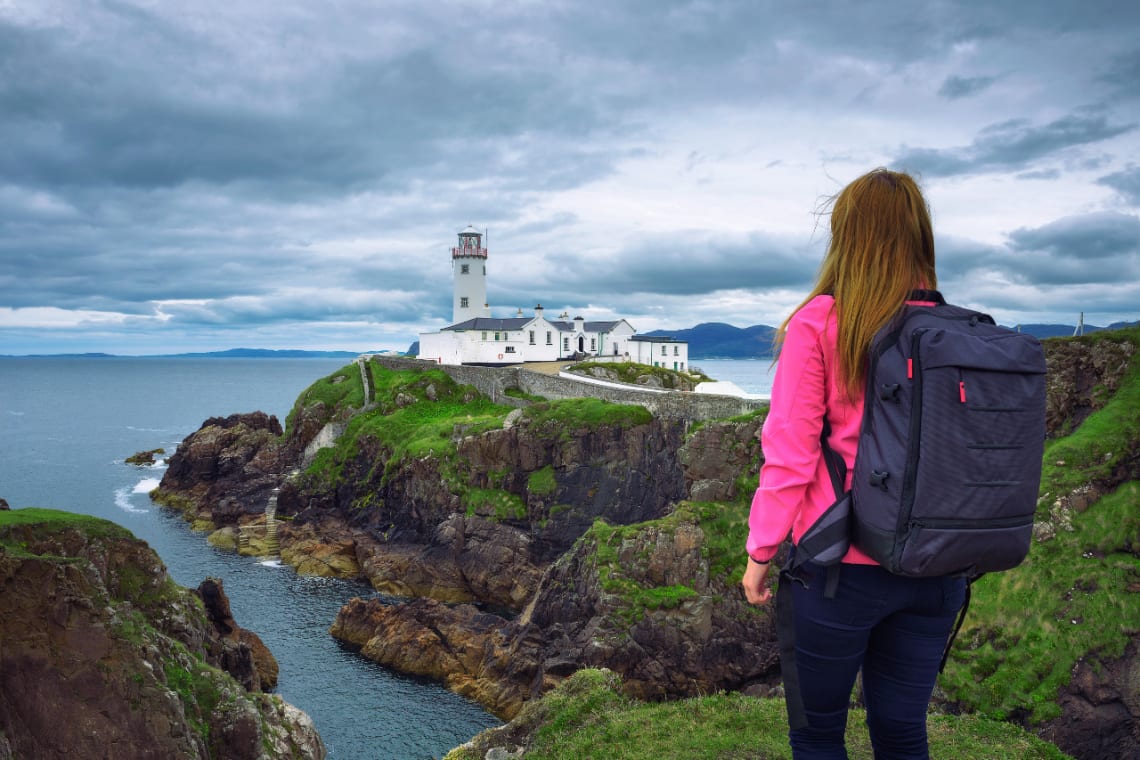 Travel to Thailand, "The Land of Smiles"
Known as "The Land of Smiles", Thailand is one of the cheapest and safest places to travel right now. The locals are extremely friendly and the backpacker community is strong here.
So whether you're traveling alone or with friends, there are tons of hostels and Work exchange opportunities in Thailand where you can meet other like-minded travelers and locals.
Spend your visit snorkeling in Koh Phi Phi, exploring markets near Bangkok, taking a cooking class in Krabi, motorbiking through Pai, and touring temples in Chiang Mai.
Plan your trip with the 10 best places to visit in Thailand!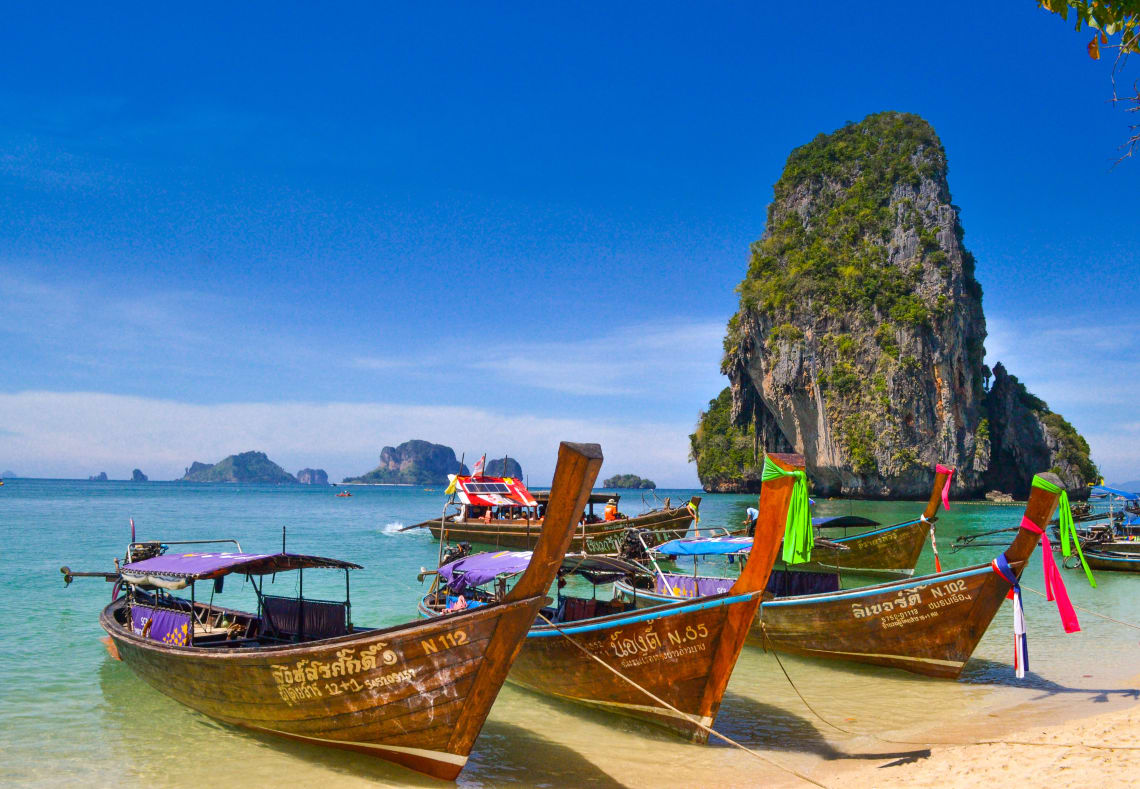 Visit beautiful and peaceful Switzerland
This landlocked country in central Europe is perfect for travelers who want a hassle-free and beautiful vacation. With a super low crime rate, Switzerland has been for decades one of the safest countries to travel.
The economy and the population as a whole have a lot of money, so the infrastructure is good and people are wealthy. Though this is one of the reasons for low criminality, it also means that travel in Switzerland is very expensive.
Luckily, the majestic nature here is the biggest attraction, so you don't have to spend too much money.
A perfect way of reducing costs while meeting other travellers and learning new abilities is volunteer in Switzerland. You can volunteer with a local community, a farm in the Alps, or at a holistic center in order to meet locals and earn free accommodation.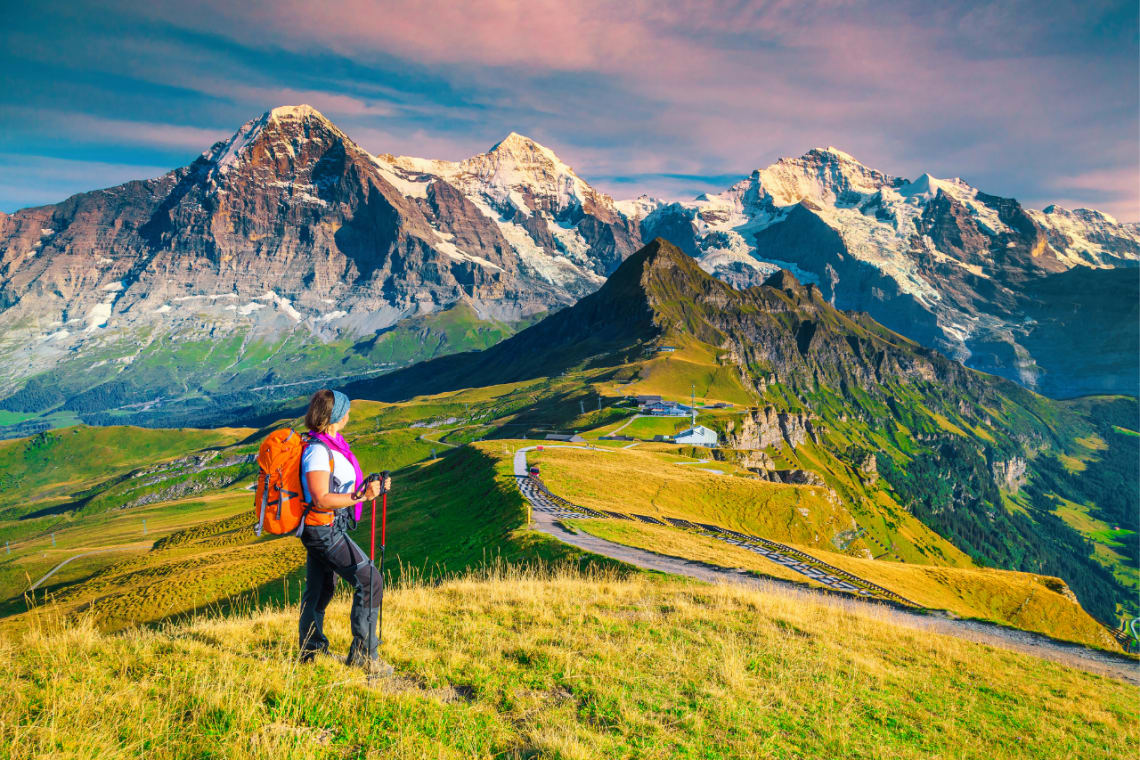 Go "Down Under" in Australia
Australia has had extremely tight border restrictions due to COVID. But the Land Down Under is scheduled to reopen its borders to international tourists in 2022. This is amazing news because Australia is a diverse, laid-back, and stunning country to visit.
Aussies are so friendly and traveling around Australia is straightforward. There are lots of national parks to explore, waves to surf, cities to tour, and historic Aboriginal sights to admire.
If you have the time, I definitely recommend doing a work exchange in Australia as it is one of the most expensive countries to visit.
Here are 6 reasons to visit New South Wales, Australia.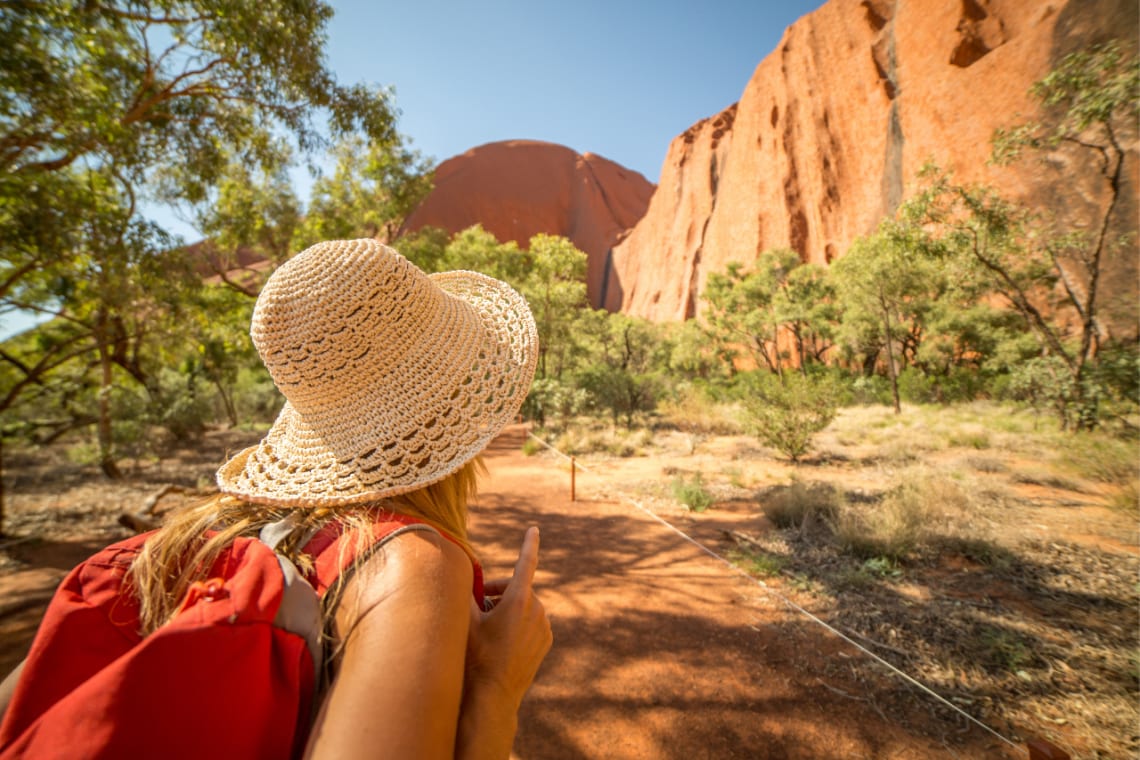 From neon to nature in Japan
Japan is another of the safest places to travel right now. According to the Global Peace Index from 2019, Japan is in the top 10 most peaceful countries in the world.
Crime is low, locals value respect and integrity, infrastructure is advanced, cities are modern, and travel combines futuristic sights with untouch traditions.
Japan is also a fascinating country. It is one of the most modern, yet has one of the longest and richest histories.
Spend your time exploring the metropolises of Tokyo, Osaka, Kyoto, Sapporo, and more. Then head out to the countryside to experience the hospitality, history, nature, and wildlife of Japan off the beaten path.
From English taching in Hiroshima to a farm experience in the countryside, there are many possibilities to volunteer in Japan.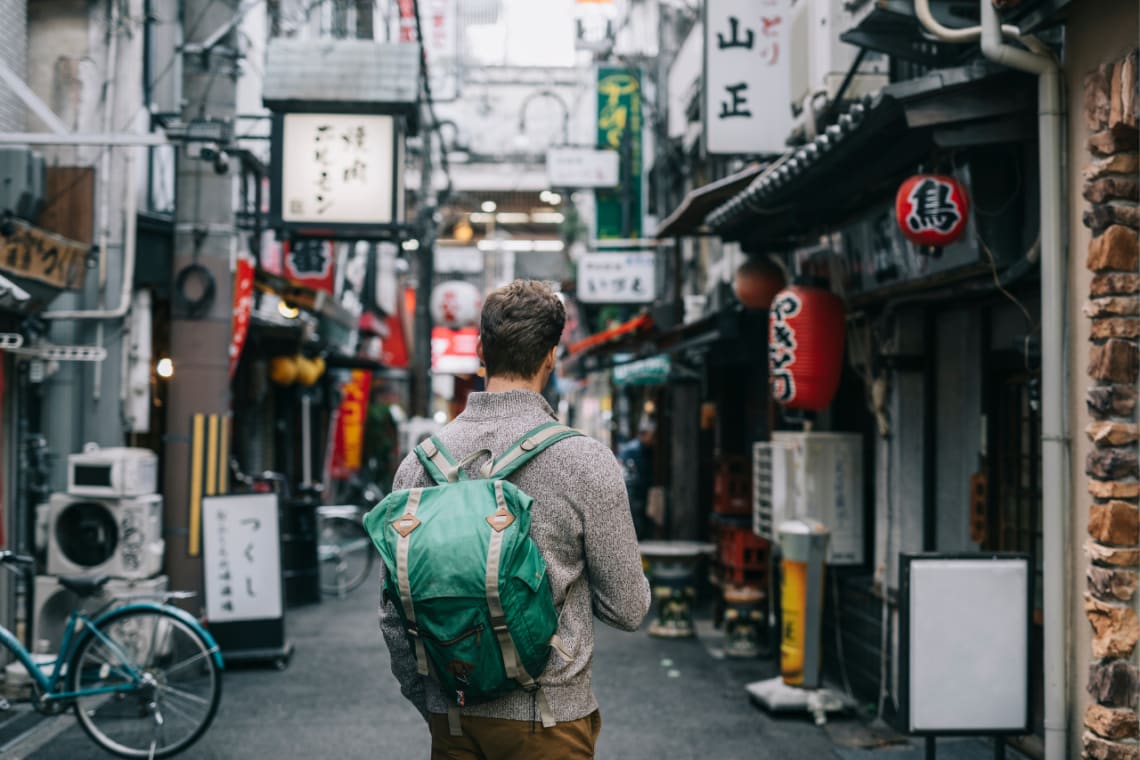 Experience the natural beauty of Costa Rica
As one of the safest countries to travel right now in Latin America, Costa Rica should definitely be on top of travelers' bucket lists for 2022.
Full of natural beauty, diverse wildlife, and lots of backpackers and ex-pats, Costa Rica is very touristy for good reason. It's quick and cheap to fly to Costa Rica from the USA, and it's relatively cheap to travel around.
Visit the beaches of the Caribbean Coast, hike volcanoes and swim in waterfalls in the middle, and go surfing on the Pacific Coast. There are 49 work exchanges in Costa Rica for those wanting a more unique cultural experience here.
Learn How to visit Costa Rica on a budget and How to master solo travel in Costa Rica.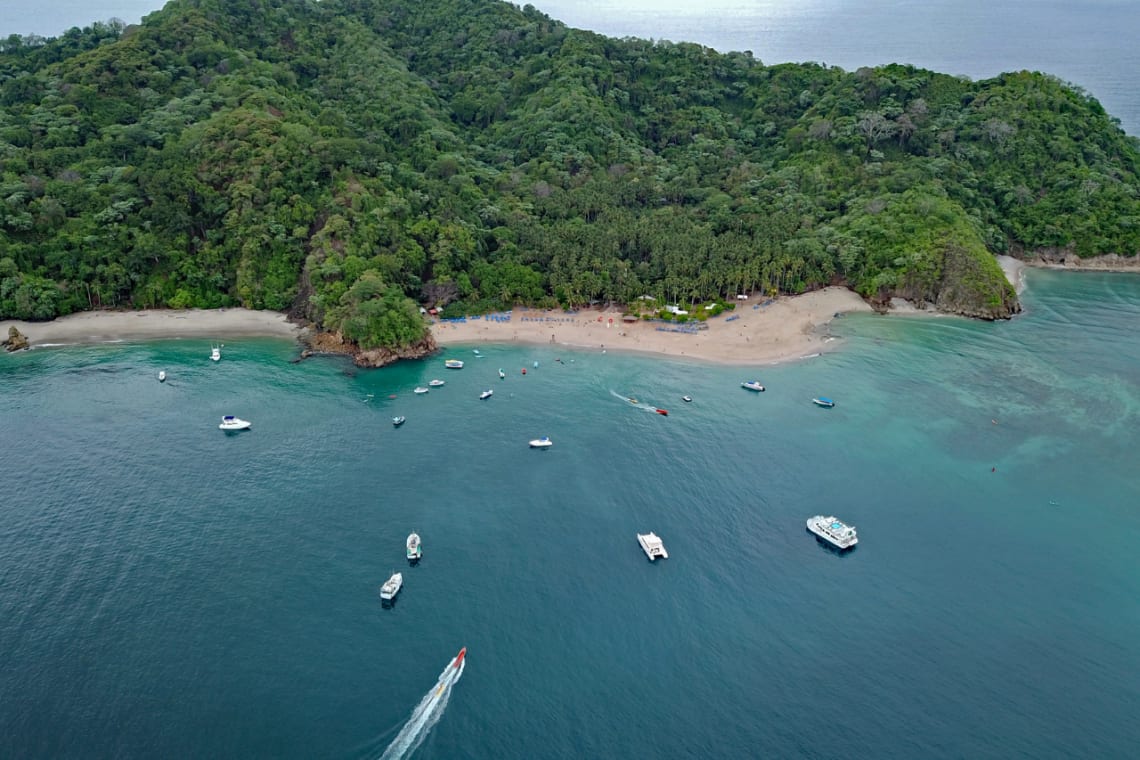 Explore geysers, volcanos and the Aurora Borealis in Iceland
Year after year, Iceland ranks as one of the safest countries in the world, if not THE safest country. The standard of living here is super high and the risk of crime is very very low.
Iceland is super welcoming towards tourists, and it's an absolutely gorgeous country to explore, featuring volcanos, geysers and the fantastic natural phenomenon of the Aurora Borealis in the cold months.
Iceland is quite remote, but there is one highly rated work exchange in a local guest house where you can work in reception or as a kitchen hand in exchange for free accommodation.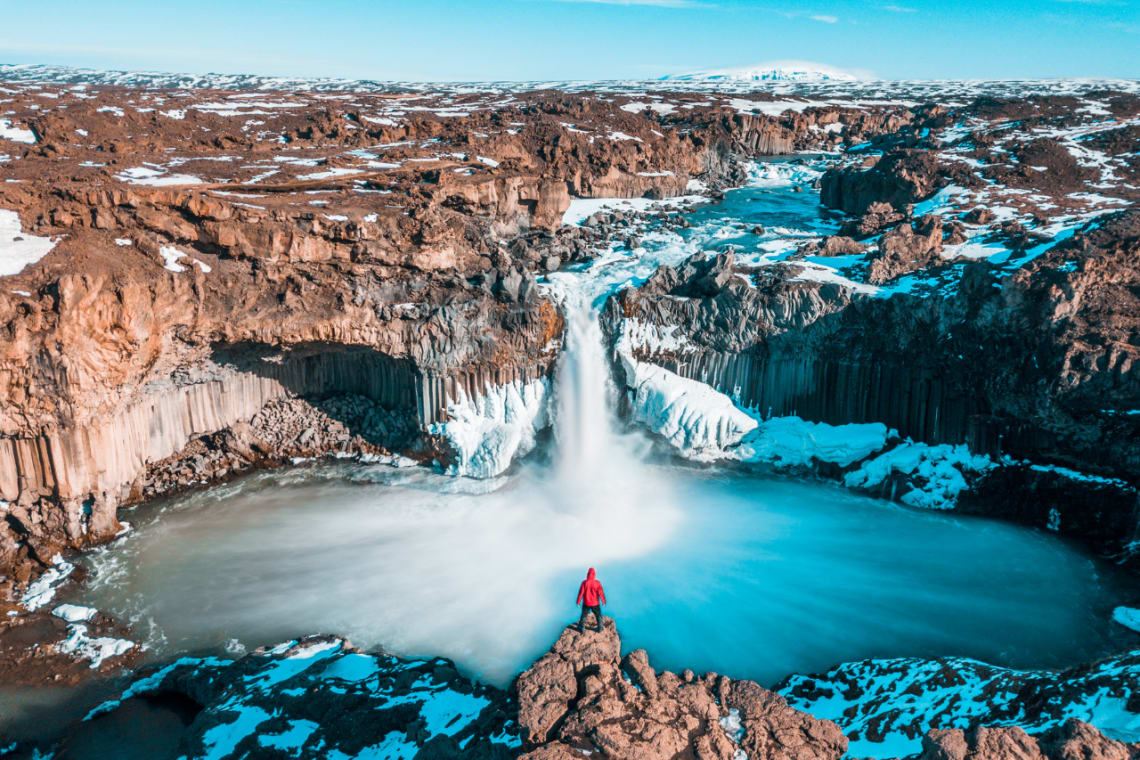 Visit Canada, the second-largest country in the world
This massive country in North America is also one of the safest places to travel right now. Situated just above the USA, Canada is the second-largest country in the world and has a wide range of attractions and activities for travelers.
Some of the world's most stunning national parks and mountain ranges lie in Canada, where you can ski, snowboard, hike, camp, horseback ride, stargaze, snowshoe, snowmobile, and more.
Canada is great for adventurous travelers who love exploring nature. The risk of crime and theft is super low, but the main risks in Canada are just dealing with the elements and nature.
If you're going exploring in the wilderness, go with a knowledgeable local guide, check weather conditions, and pack the appropriate gear.
Check all the work-exchange opportunities in Canada, there are many to choose from!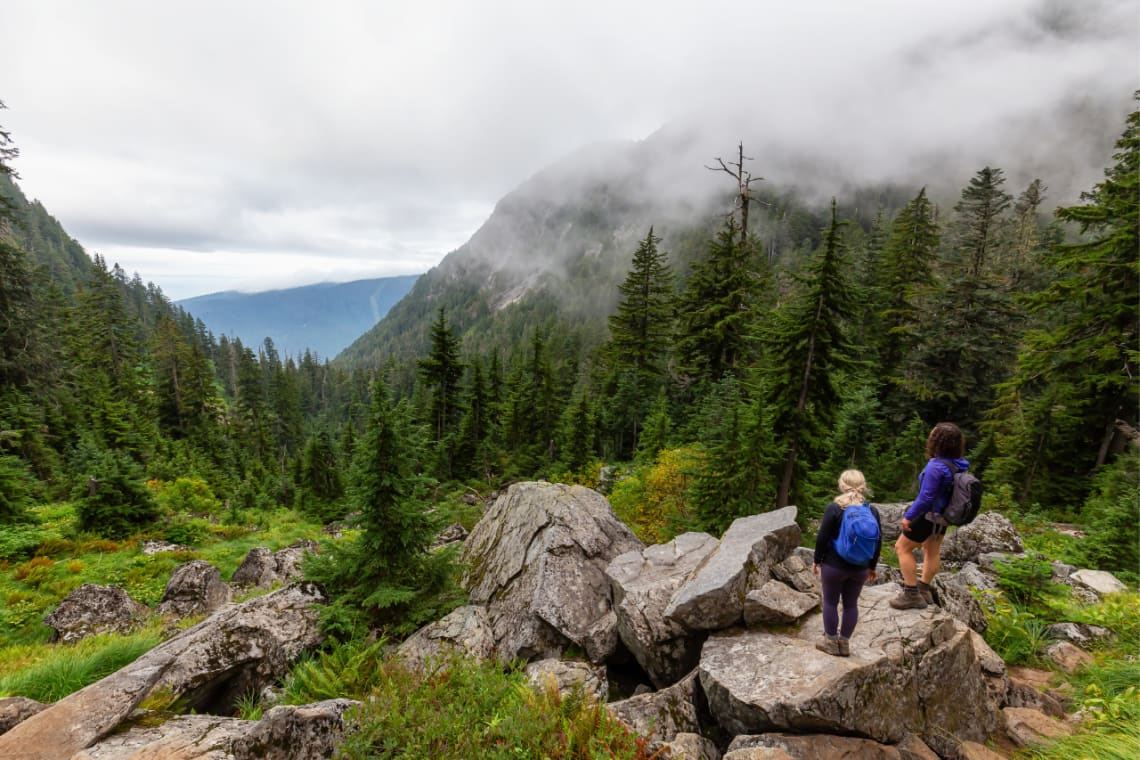 Denmark: the gateway to Scandinavia
Located at the crossroads of central Europe and Scandinavia, Denmark is a unique little country to visit, full of colorful and picturesque architecture, interesting museums and heartwarming food.
The capital city of Copenhagen draws the most tourists, and it's one of the safest cities to visit in Europe.
Interesting work exchanges in Denmark include working in a hostel, volunteering in a countryside B&B, helping out on an island eco-farm, and volunteering at a school for sustainable living.
Keep reading: Copenhagen on a budget: a backpacker's travel guide.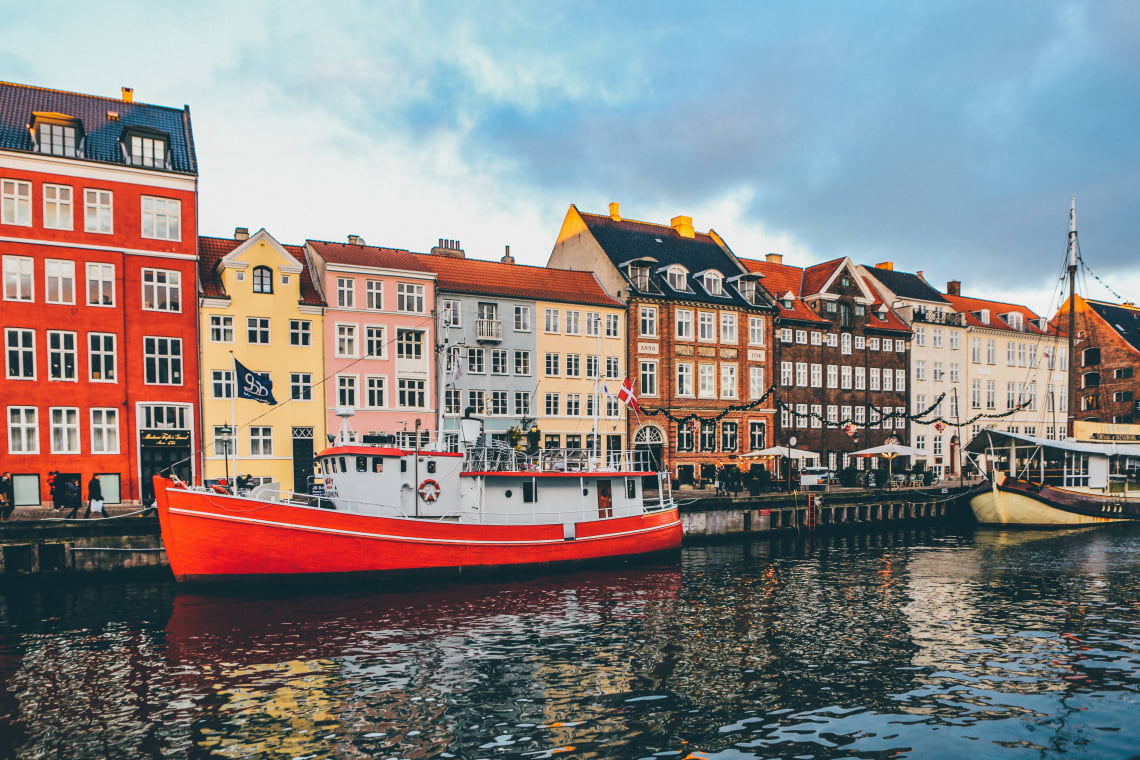 So those are some of the safest places to travel right now!
These places are incredibly popular among tourists, and for good reason. These countries have a welcoming atmosphere and a high standard of living. The locals are generally very happy to share their culture with travelers, particularly local hosts who are taking in travelers on work exchange.
Especially in the age of COVID, when safety around the world is still a bit uncertain and traveling is more difficult than it has been in the past, these countries make amazing getaways.
Whether you're a first time traveler, a solo traveler, a budget traveler, or you're looking to live abroad, these safe countries are the perfect addition to your bucket list.