Trust me: Slovenia should be part of your Eurotrip
Slovenia might be a tiny country in Europe, but it's full of natural and cultural attractions. Check out why you should add Slovenia to your wishlist.
---
I always feel like Slovenia is a very underrated country when it comes to travel in Europe.
So many people I've meet by traveling talk to me about their trip around Europe and mostly stick to touristic destinations. But Slovenia is a real gem, and everyone should add it to their travel list!
And because it was in mine, and I wanted to truly know more about this country and its culture, I looked for a volunteering experience. That's how I ended up working two weeks for Hostel 24, in Ljubljana.
Traveling to Slovenia with Worldpackers
The first thing that I noticed as a worldpacker there was the hospitality and generosity of local people.
Almost all the staff in the hostel were Slovenian, and they made us (the other volunteer, Carly, and myself) feel like home and part of the family the very first day!
Carly was in charge of helping with the social media, and I helped with cleaning and reception.
We were also in charge of creating some events for the guests, which was really fun! That's how we ended up doing a beer pong with a bunch of German students who were there on a university trip!
What I loved the most about this experience was how much I bonded with all the staff and Carly, my worldpacker mate : ) She became my roommate and co-worker for two weeks and, even if it was for a relative short time, we created such a strong and authentic friendship.
We also spent a lot of time with all the staff, a whole team full of awesome girls. And that's one of the reasons I do work exchange when I travel: it's not only about saving money; it's mostly about meeting amazing people and create lifetime friendships.
Doing a work exchange program will still allow you to have a lot of free time to discover your destination. This is what I did and I can say that I fell in love with Slovenia.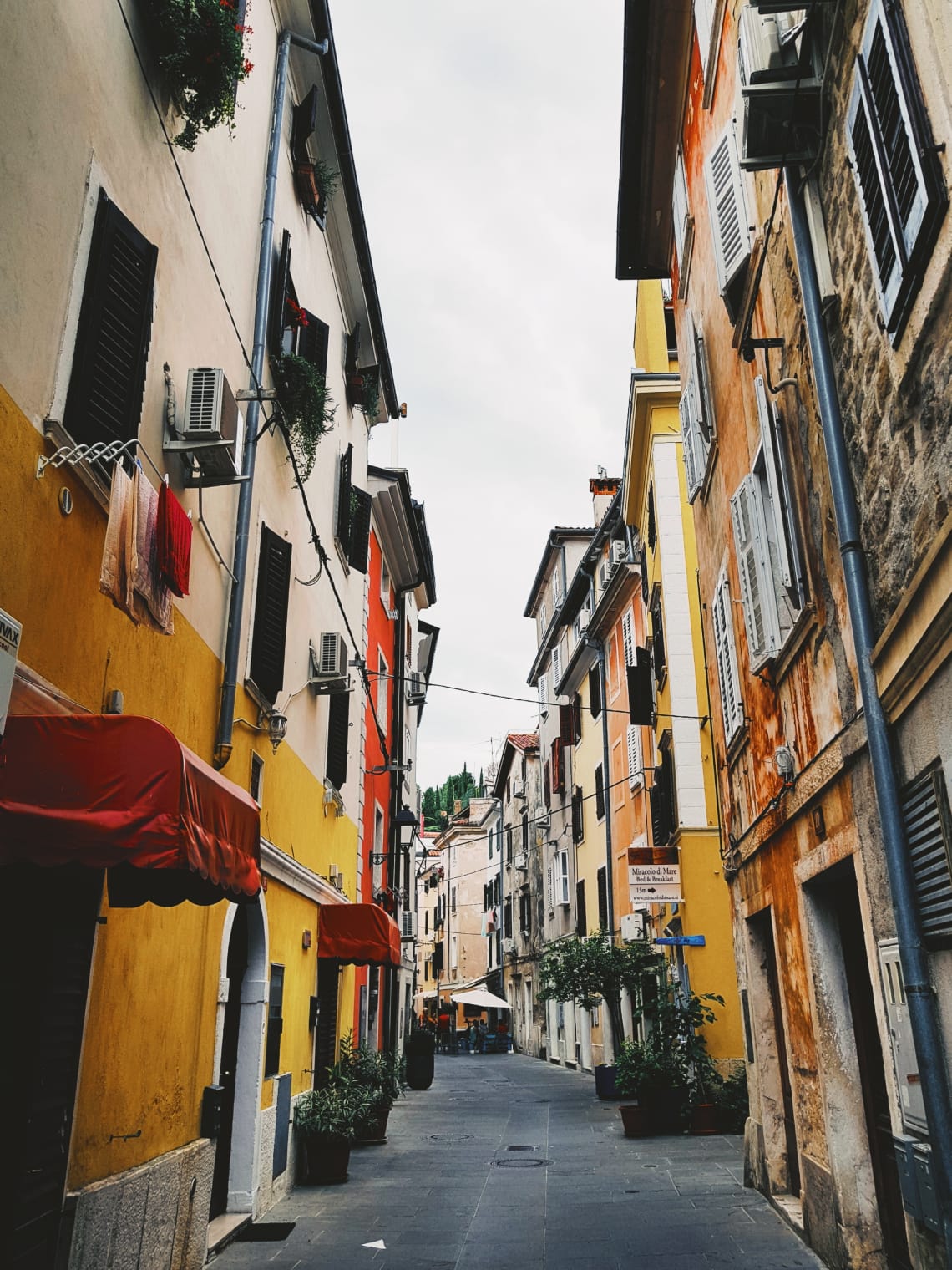 The capital, Ljubljana, is home for a big population of students, which makes the city very vibrant! There is always an event to go, live music everywhere and awesome bars to have a drink.
My favorite place to party? Metelkova, an alternative quartier with street art and bars/clubs. This is definitely something to not miss, and don't forget to try the famous Bear's Blood!
But what really makes Slovenia one of my favorite countries is its incredible nature.
It's just everywhere! Even in the middle of Ljubljana, you can find the Tivoli park.
The country might be small, but there's a lot to see: Bled, Soca Valley, Postojna Cave... There is no way you can't be impressed by how beautiful the countryside is!
So, yes, doing a work exchange in Slovenia should in your Wishlist. You will thank me later! ; )
---
---
Did you like it? Don't forget to let Marylou know :-)