How to master solo travel in Costa Rica
Costa Rica solo travel: my experience traveling alone in Costa Rica, places to visit, how to move around the country, how to save money and how to stay safe.
11min
Are you planning a solo trip to the beautiful Central American destination of Costa Rica, but don't know where to start? In this article, you'll find the best tips to enjoy your journey and stay safe as you travel solo in Costa Rica.
I'll give you budgeting tips, talk about accommodation and transportation, and how to plan an overall successful trip.
My experience with solo travel in Costa Rica
As a full time digital nomad, I've been traveling the world alone for the past 2 years. I've had so many people tell me I was crazy, that I needed to stop traveling and go to college, or even worse- that I didn't need to be traveling anywhere as a single woman.
Despite the negativity and fears other people projected onto me, I still followed my dreams and have unlocked so many amazing things for myself. And out of all the places I've traveled to, Costa Rica is one of my favorites.
The country is simply gorgeous. Not only does it offer incredibly biodiverse wildlife, there are so many fun things to do for solo women! I met so many other women in their early 20s like me, that were also either alone or traveling with a friend.
In my opinion, Costa Rica is one of the more friendly countries towards women traveling alone.
I commonly study the local people of everywhere I go and see how they treated foreigners, more specifically solo women. I felt extremely welcomed by the Costa Rican locals and they commonly helped me whenever I needed a hand.
The people truly live by their national motto of "Pura vida" or, in English, "pure life".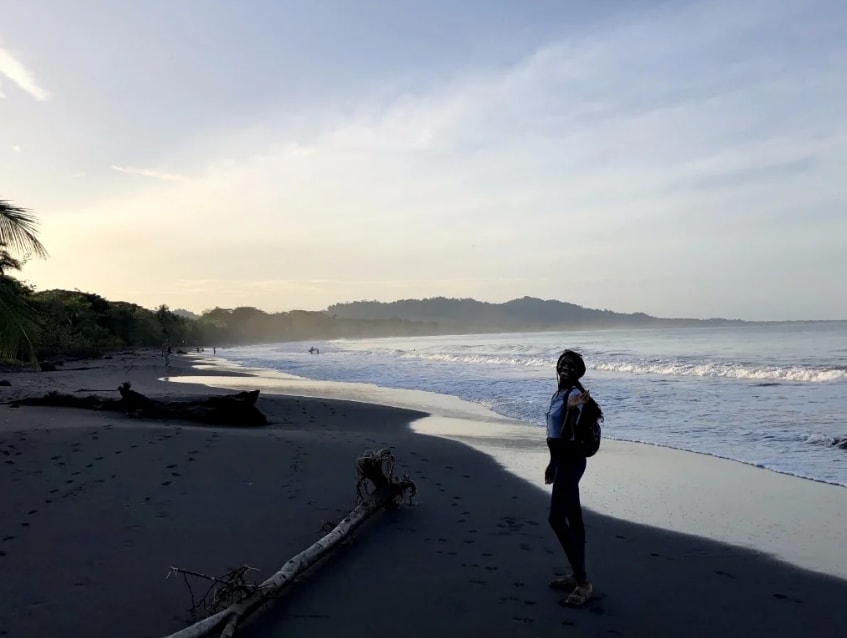 The best way to enjoy Costa Rica
If you want to feel safe, save money and have the experience of a lifetime in Costa Rica, my top recommendation is to do a work exchange or volunteer program, exchanging a few hours of work for free accommodation and other perks. You can find some super cool volunteer positions at the Worldpackers website.
Not only will you save hundreds (or even thousands) of dollars, you'll also be able to easily meet local people and make friends with other solo travelers.
If you like this idea, read our article explaining what is a work exchange and how does it work and check out some of the awesome opportunities for volunteering in Costa Rica:
Solo travel in Costa Rica: fun things to do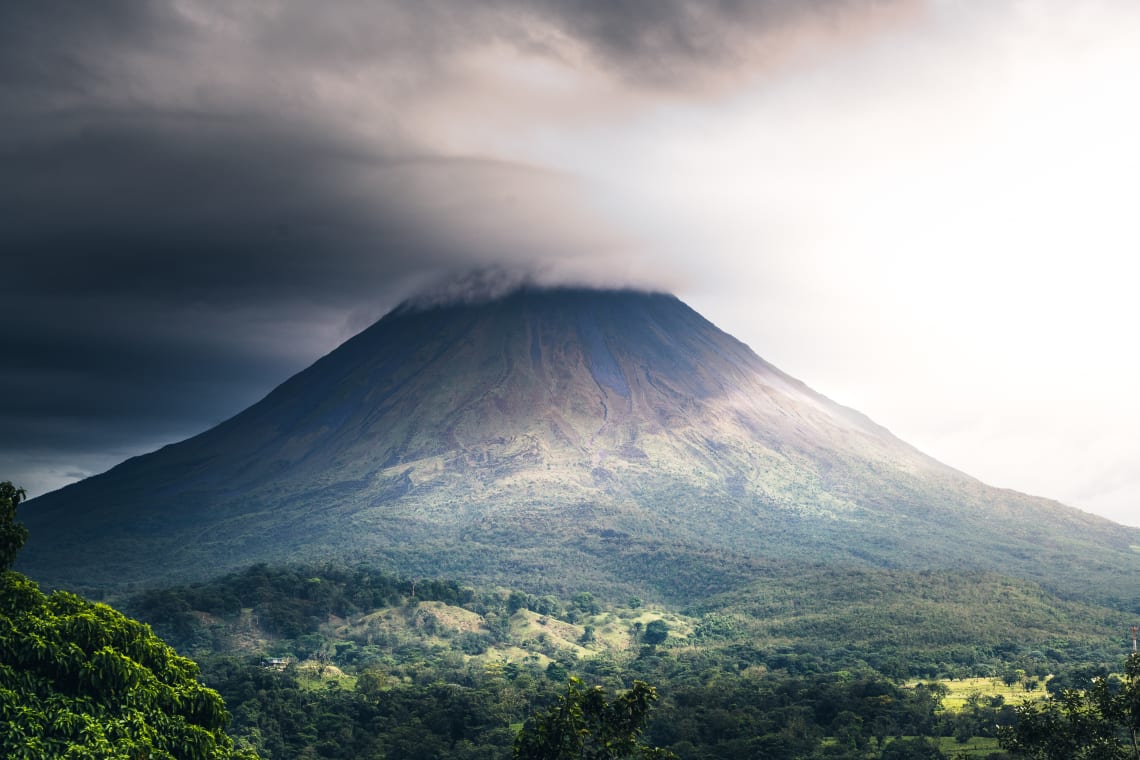 Costa Rica is the country of fun. There are so many activities to participate in that it's impossible to get bored! From the crystal clear beaches and Jamaican influence of Limon, to the jungles of La Fortuna, this country is certainly a gem of Central America.
I'll share below my recommendations of what to do during your solo trip to Costa Rica, and then I'll give tips on safety, getting around and much more.
You might also like our article about the best time to visit Costa Rica.
Visit the jungle of La Fortuna
La Fortuna is one of the most popular spots tourists run to when they reach Costa Rica, and for good reasons. This jungle offers so much to see, such as a wide variety of waterfalls, volcanoes, hikes, lakes, and hot springs.
There are so many things to do in this beautifully rich coast! You can spend a day at the La Fortuna waterfall, grab your camera to check out some sloths, go ziplining across a tropical jungle, have fun adventure rafting, or enjoy a rejuvenating bath at one of the many hot springs.
Apart from the amazing scenery you'll come across, don't forget to try some of the delicious food such as bean empanadas or rice and beans.
Want to spend some weeks in this beautiful place? Get free accommodation at this hostel in La Fortuna by housekeeping and working at the reception desk!
Relax in the Caribbean coast of Limón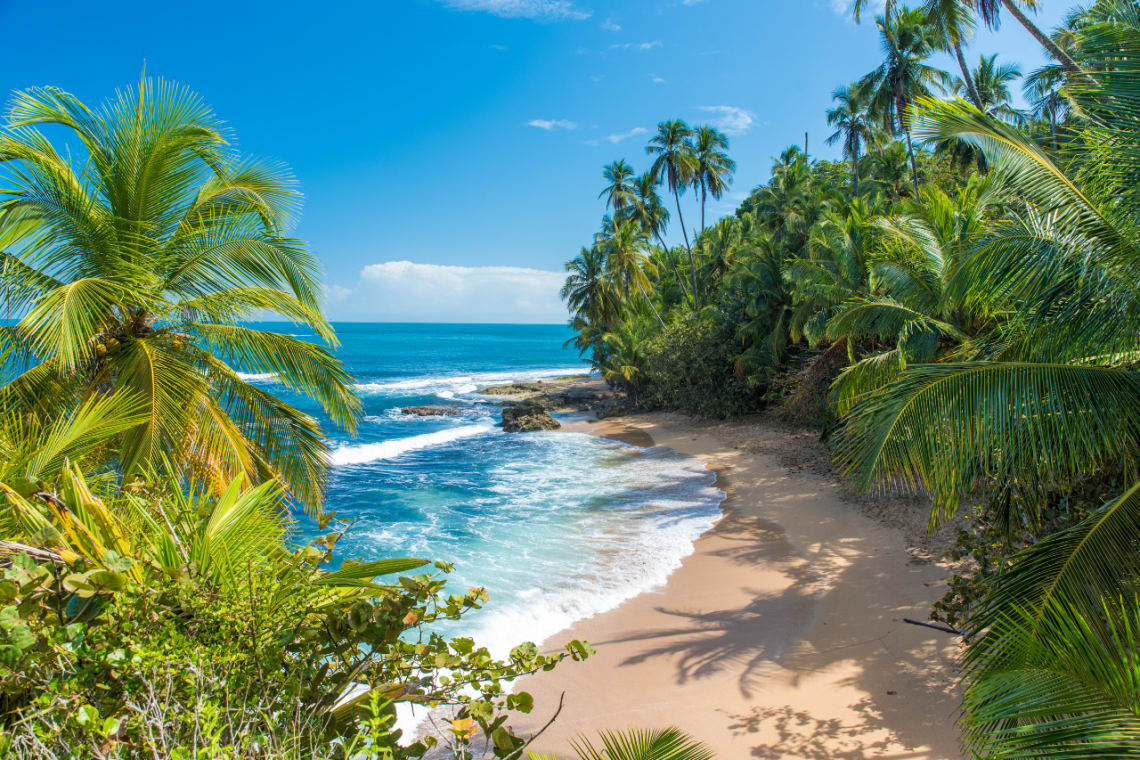 Located on the Caribbean coast of the country, Limón was probably my favorite experience out of my time of solo travel in Costa Rica.
I spent my time in the popular beach destination of Puerto Viejo, I felt so safe as a woman. There were plenty of other solo female travelers I met from all over the world, it was like my soul was being heard and recognized.
I highly recommend Puerto Viejo to all solo female travelers coming to Limón, especially first timers. This town will remind you a lot of Jamaica (if you've ever been) as many people immigrated from the Caribbean nation a few generations ago.
Limón, Puerto Viejo especially, has such a rich and blended Latin and Caribbean culture, it was something I had never before experienced. There are lots of young people that mingle and events going on every weekend.
Although you may be traveling alone, you will not feel lonely because of all the fun and friendly people you'll meet.
When you go to this area, don't forget to try some delicious rice and peas and jerk sauce from one of the many Jamaicans that live in this town. I, as a vegan, so luckily came across a delicious mouthwatering all vegan Jamaican restaurant called Jammin. If you're ever in Puerto Viejo you have to check this place out. When you go, tell the owner Tiffany said hi!
Check out all the volunteeering opportunities in Puerto Viejo, such as being assistant in this beautiful eco-hostel.
Besides Puerto Viejo, there are many other great beaches in Costa Rica.
Go off the beaten path in Osa Peninsula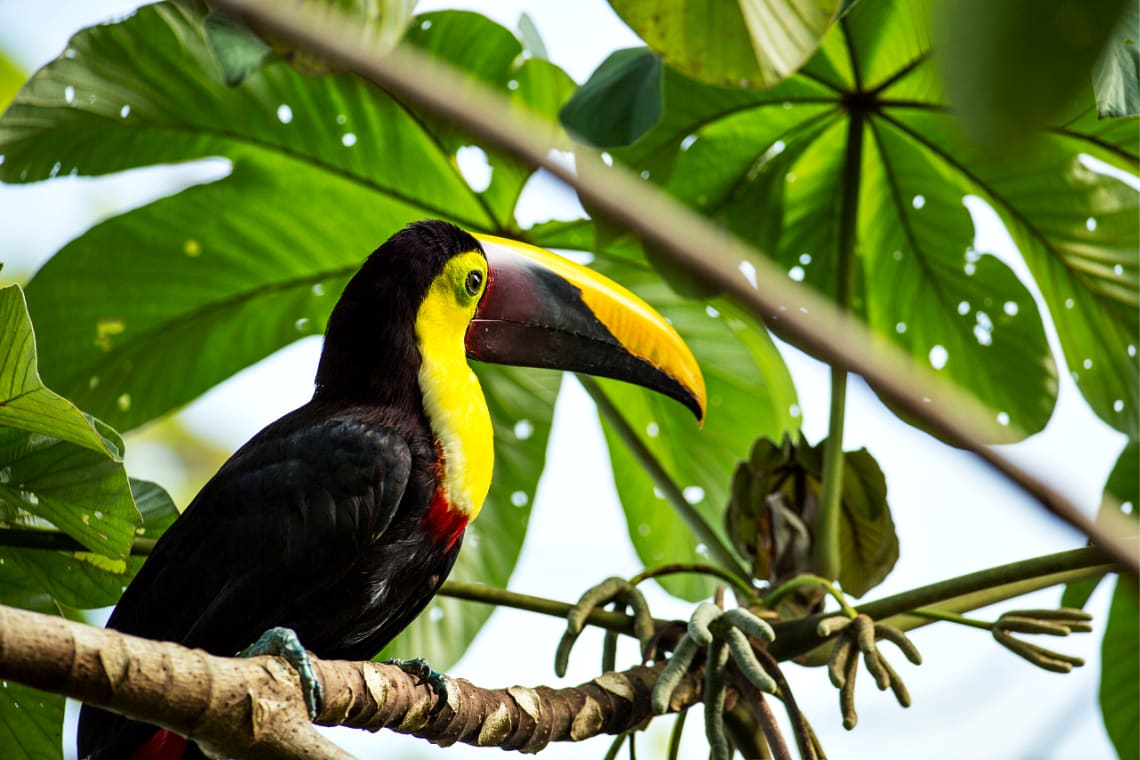 One of the lesser known spots for tourism, the Osa Peninsula does not receive as much attention as the other more popular cities in the country. But it's a great destination for solo travel in Costa Rica if you appreciate more of a small town feel.
It's usually in small towns like this where you can genuinely interact with local culture and get the feel of what it is like for a native of Costa Rica.
I met up with a friend in a little town called Puerto Jiménez, that you would literally walk across within 20 minutes, but it is a spot that has welcomed expatriates from all over the world and loves the occasional traveler.
In order to get to this destination, you have to leave from San José (it's about an 8 hour bus ride to Puerto Jiménez). Be sure to charge your devices and bring lots of snacks, as these busses are known to break down several times on one ride.
Located on the same peninsula, there's a wonderful destination that goes by the name of Drake Bay. This is another safe spot for solo travel in Costa Rica.
If you want to experience something really special, you can volunteer at this eco-farm or at one of these work exchange programs in Drake Bay to have a fully immerged nature experience in the wild.
Visit the capital city of San José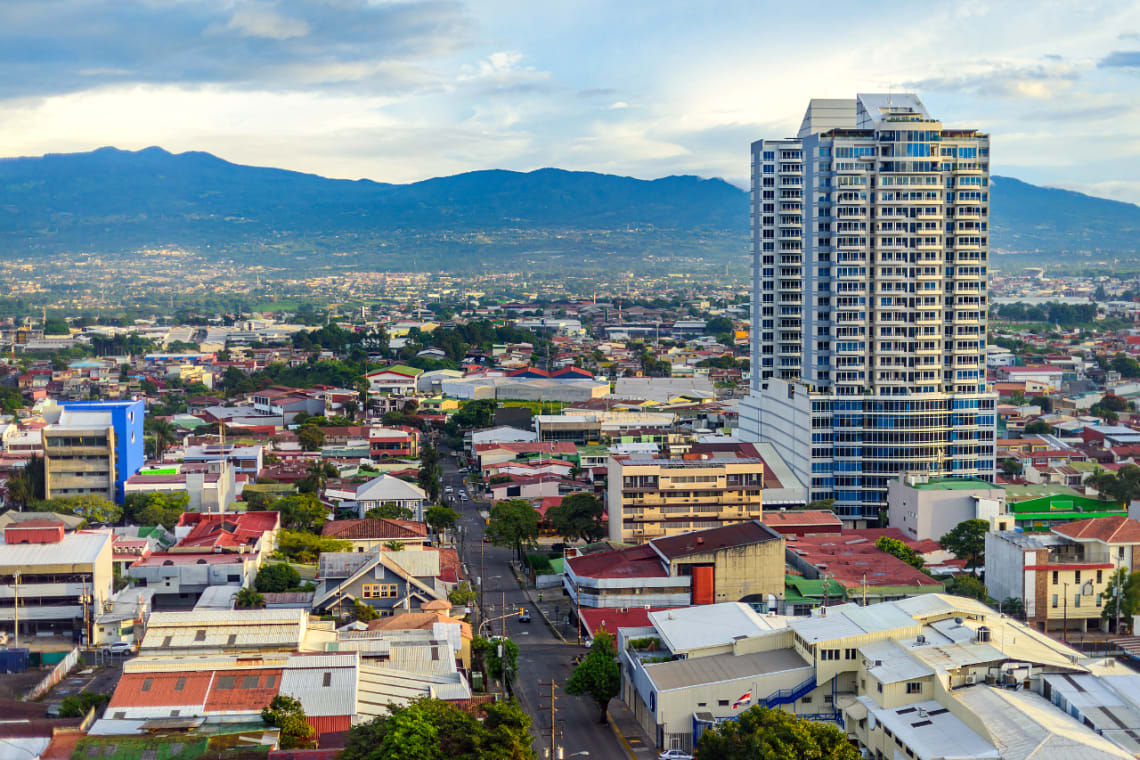 Last but not least, there's San José, the capital of the rich coast (english for Costa Rica). San José is commonly the airport most travelers will fly into from other countries and typically move out to other destinations the next day.
As a solo traveler, it's good to have your accommodation ready and booked when arriving to San José, as some places aren't the safest, especially at night.
Stray Cat Hostel is located only a 7 minute walk away from the San José bus station, a great location to stay at if you've got a bus ride early the next day. Another great hostel I stayed at the night I flew into the country was called Capital Hostel de Ciudad.
If you're on a budget or if you like the city so much that want to stay for a long time, you can easily do that by helping in this hostel in San José in exchange for free accommodation.
Female solo travel in Costa Rica: safety concerns
The tips I would give for women to stay safe in Costa Rica would also apply to every other country a woman would visit by herself: have common sense when traveling anywhere alone.
I always be sure to stay safe when I go anywhere alone, even when I leave my home town to go to another state in the USA. I like to see how people treat foreigners, more specifically women that are not from that country.
I felt very safe traveling alone in Costa Rica but that doesn't mean you should let your guard down at all times, especially at night. Here's a few tips on safety:
Never walk alone at night (especially in certain areas in San José).
Try not to arrive at destinations at nighttime, but if you do, keep your host updated of your whereabouts.
Knowing simple Spanish phrases made me feel safe in case I needed help from a non-English speaking person and also kept me from getting scammed *cough cough taxi rides*.
Never look at your phone while you're walking. Keep your eyes on your surroundings.
Be sure to get a reputable accommodation in San José (preferably a hostel that has other solo travelers) as not all areas are the safest there.

Do I need to know Spanish for solo travel in Costa Rica?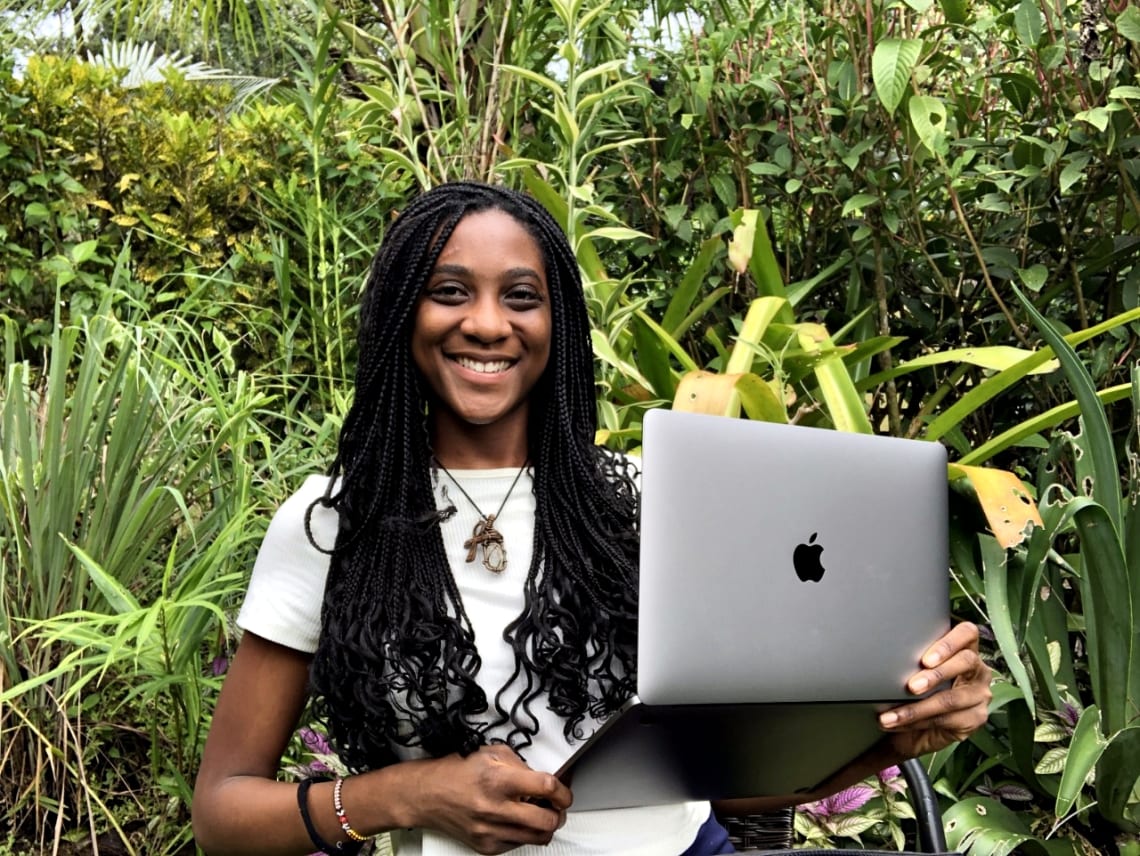 As we already know, most countries in Central (and South) America have one thing in common: the Spanish language.
When I was in Mexico, panish conversational skills were certainly needed. English is not commonly known, especially in smaller towns.
During my solo travels in Costa Rica, I surprisingly did not use as much Spanish, which was a big difference from Mexico. Most of the people were able to speak some English. The country is not too big, many towns get tourists and guides typically speak English.
Although I did not have to speak Spanish as often, it's good to know some basic words to help you get around, especially if you're traveling by yourself.
Here are some phrases that really helped me out while traveling solo in Costa Rica:
How much is this?: ¿Cuánto es?
Where is...: ¿Dónde está...?
I need to go to...: Necesito ir a...
Hundred: Centenar/Cien
Thousand: Mil
The currency of Costa Rica is the Colón. A way to not get ripped off when making purchases is to check the conversion rate and learn numbers from one to nine hundred, as well as one to nine thousand and higher.
When you say prices in Spanish, you will save yourself lot of money. Trust me, I've had experience with it.
Avoiding scams in Costa Rica
I believe that one of the only downsides to traveling solo in Costa Rica is the possibility of getting scammed. This is not specific to Costa Rica, it happens everywhere.
One of the main ways people usually get scammed is by taxi rides or vendors. When I landed by myself in San José, it was super late at night and I needed to get to my hostel asap before it got any darker. I tried my hardest to get an Uber only to realize that they weren't allowed to come to the airport. I ended up spending $30 on a taxi to my hostel that only should have costed $15.
It's best to have an arranged transportation when you land, or at least aim at arriving earlier in the day so you'll have time to look for more affordable transportation.
Keep reading: The best places to travel as a solo female
Getting around Costa Rica during your solo trip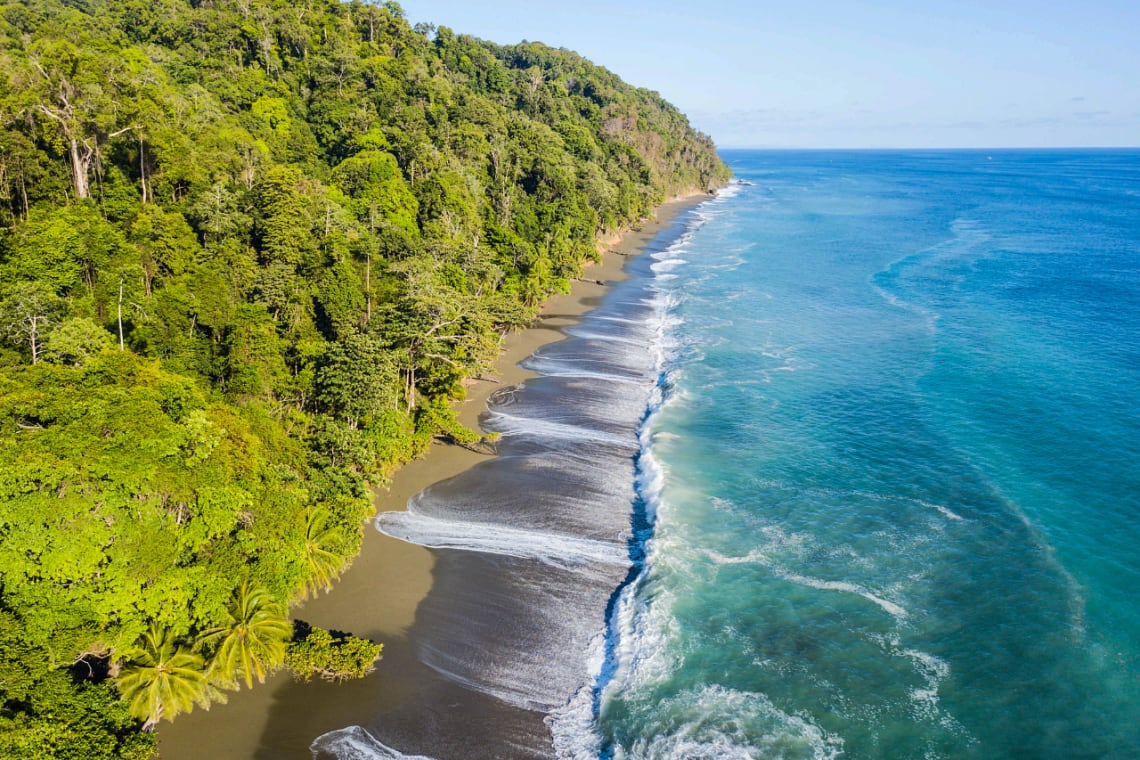 Getting around Costa Rica is not too hard. The country is fairly small, sitting around the same size as the American state of West Virginia.
It's good to always let someone know where you're going, even if they're your family or friends back home. When I start moving around I always make sure to let someone know where I am at all times.
For example, when I boarded my shuttle from San José to Puerto Jiménez, I shared my location with my Airbnb host via WhatsApp, just in case anything went wrong.
When I was going from San José to Puerto Jiménez, the bus broke down several times (what a welcome into the country huh?). Instead of arriving at my location at 7 PM as planned, we reached around 1 AM, but I kept communicating with the friend I was meeting at the location and everything ended up fine.
There are many different ways you can get around Costa Rica:
Public Bus
The most affordable option to travel solo in Costa Rica is the public bus transportation system.
If you're a laid back person, this is the option for you. The bus rides are not too bad and are very beautiful, as you drive across the countryside and see planes of palm trees dotted across the seaside.
The most popular bus station in the country is the MEPE (located 7 minutes walk away from the popular backpacker's hostel Stray Cat) and has many busses departing to popular locations each day.
The best way to reserve a seat is to simply go to the station either the day before or a few hours before the bus you wish to ride on.
Private Shuttle
Purchasing a seat in a private shuttle is like a bus ride but smaller. There are only few seats in the shuttles and they don't typically sell out, especially if you're leaving later in the evening. So, there are empty seats, air conditioning, arranged bathroom and food stops, and even Wi-Fi! But of course, all good things come at a price.
The price of a seat on a private shuttle can generally be about 3 times the price of a public bus ticket. For example, I rode on a private shuttle when going from San José to Puerto Viejo in Limón. It was about $60 compared to an affordable $10 MEPE ticket, but as said before, I got Wi-Fi, air-conditioning, and was dropped off directly at my accommodation. The public bus drops everyone off in a central location.
Renting a car
Renting a car in Costa Rica isn't the cheapest option if you're traveling alone and don't have someone to share the price with, but you might find a goot rate. There are various websites you can look at, like Expedia, Kayak, and Hertz.
Renting a car for a day can be as low as $20 USD, so be sure you're not getting ripped off, or renting a car that has noticeable damage or other issues. It's best to not rent a car directly from the airport as they can get up to be about 15% higher than elsewhere.
Flight
Surprisingly, Costa Rica has quite a few airports to chose from, considering it being such a small country. Although there are many small domestic airports, there are only two international terminals, which are located in Liberia and San José.
If your budget is bigger, you can certainly consider flying from city to city instead of taking a long bus ride to get across the country.
My bus ticket from San José to Puerto Jiménez was only $15 whereas a plane ticket would have costed around $100. Of course it is more expensive, but compare an 8 hour unconditioned bus ride to a 45 minute flight.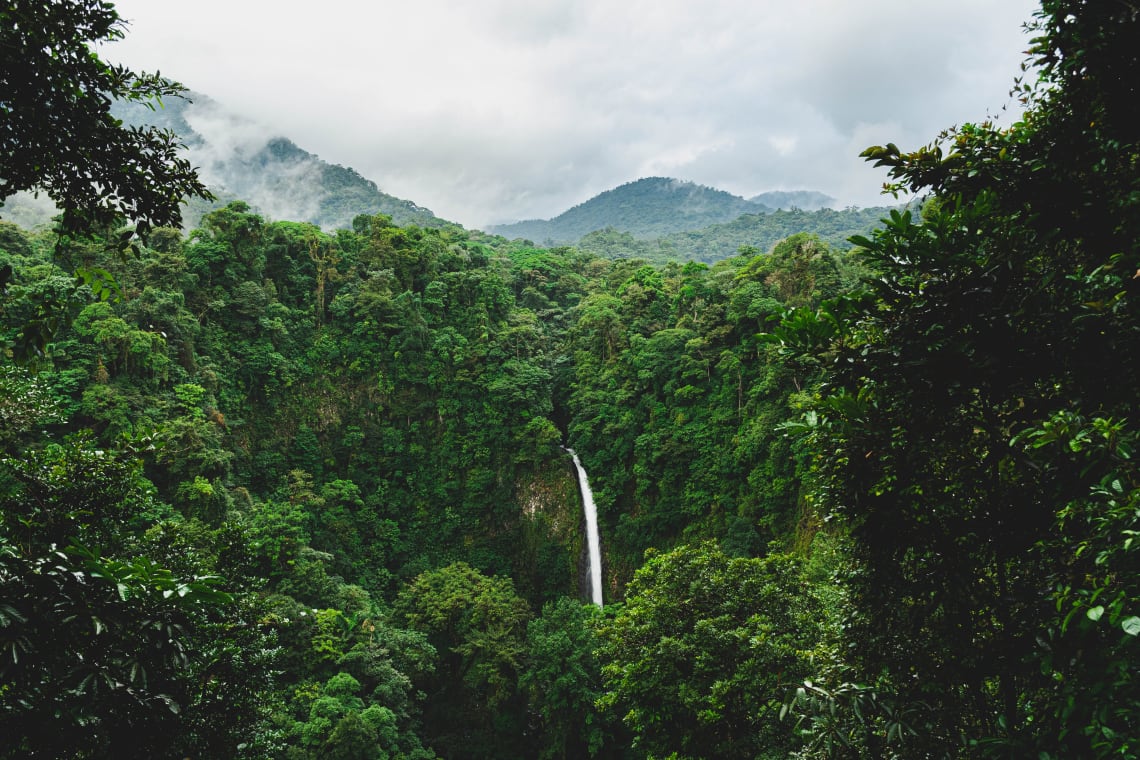 Ready to travel solo in Costa Rica?
I hope these tips help you gather that courage to book your ticket to Costa Rica!
From a solo traveler to another, take my advice: don't wait for company to see the beauty of the world. Discover the greatness of this country, even if its by yourself, and you'll see just why they call it "the rich coast".
Keep planning your solo travel in Costa Rica and Central America with these articles: