The best Worldpackers hosts of 2019
Every year, the Worldpackers team chooses the best hosts on the platform based on the evaluations of our travelers. Check out the 2019 list below!
13min
Every year, more and more hosts and travelers find their way to collaborative travel with Worldpackers. Our community is leaving fear and anxiety behind, getting the most out of new travel experiences, and choosing Worldpackers experiences over traditional travel more often.

With so many options to choose from, it can be difficult to decide which opportunities are the right ones. We've decided to share the best hosts of the Worldpackers platform to make your job as travelers just a little bit easier.
In a way, you — the travelers — are the ones who actually picked the best hosts because we use the ratings left by travelers and the number of trips closed during a year to create this list.
Congratulations to all of the hosts on the list, who have empowered travelers to leave their comfort zone, explore new destinations, and pursue their travel dreams!
We're not ranking in order today, simply organizing by continent and listing hosts alphabetically. Each host, even the ones not on the list, has something to offer.
Without further ado, here are the best Worldpackers hosts of 2019!
Best Worldpackers hosts: Africa
1. Funky Fes — Fez, Morocco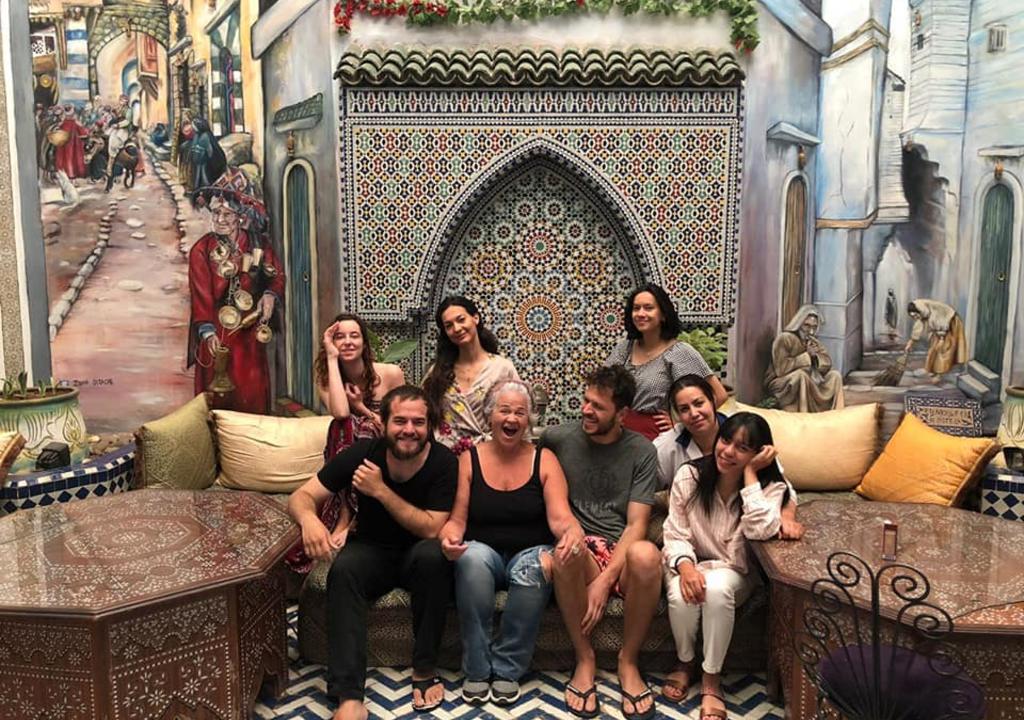 Join Funky Fes and get the experience of living in the oldest Medina in the world in beautiful Fez, Morocco. Travelers rave about the Funky Fes staff's friendly demeanor and open-mindedness.
2. White Rose Organization — Arusha, Tanzania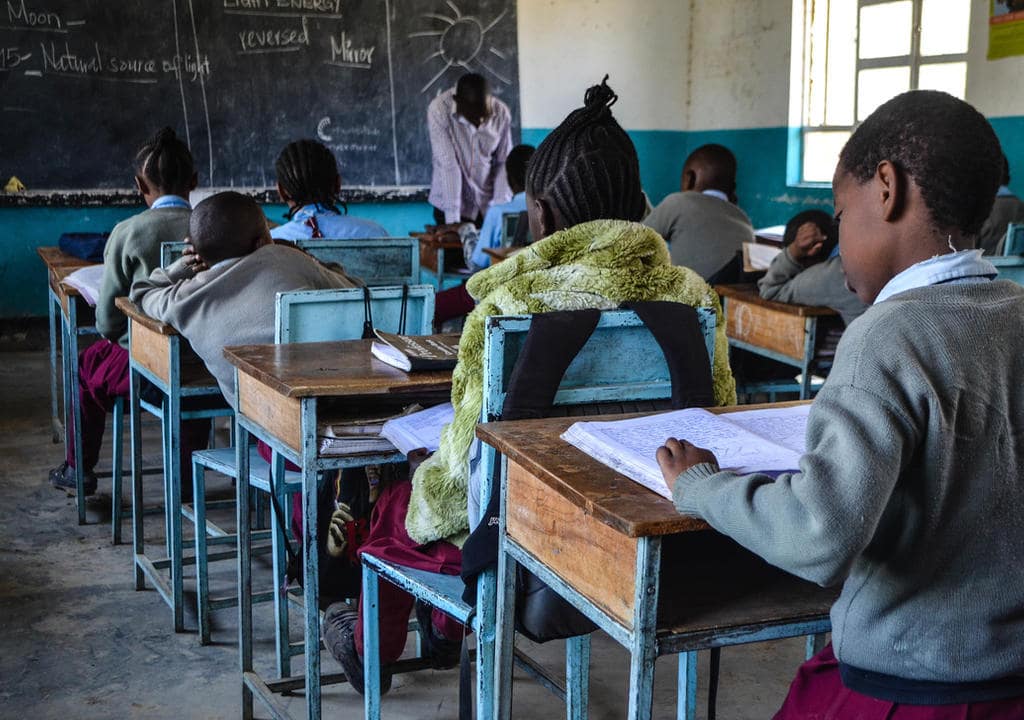 Foster early education at White Rose Organization in the Sanawari village of Arusha, Tanzania. Help preschool children learn how to get along in groups, work under teacher supervision, and express their feelings through dancing, drawing, playing and singing.
Best Worldpackers hosts: Asia
3. Aoshima Guesthouse Hooju — Aoshima, Japan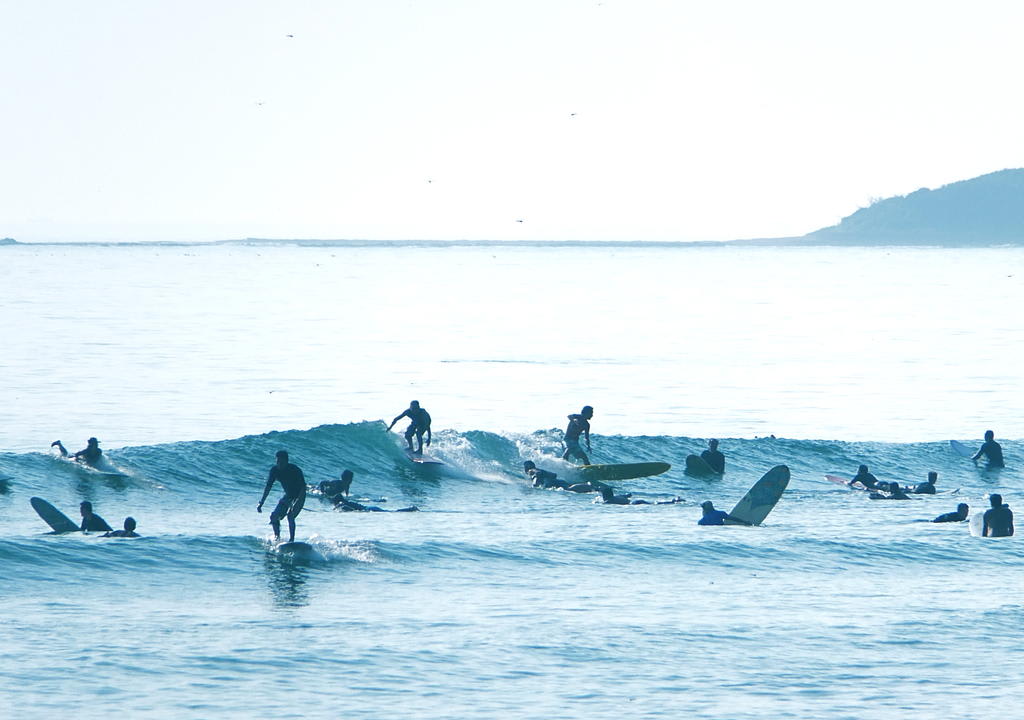 Join Aoshima Guesthouse, just walking distance from the beach in Aoshima, in Miyazaki prefecture on Kyushu Island, Japan. Do some light work and help at reception in exchange for a chance to experience the surf and sand. Free surfboards and bicycles for more adventures included!
4. Hom Hostel & Cooking Club — Bangkok, Thailand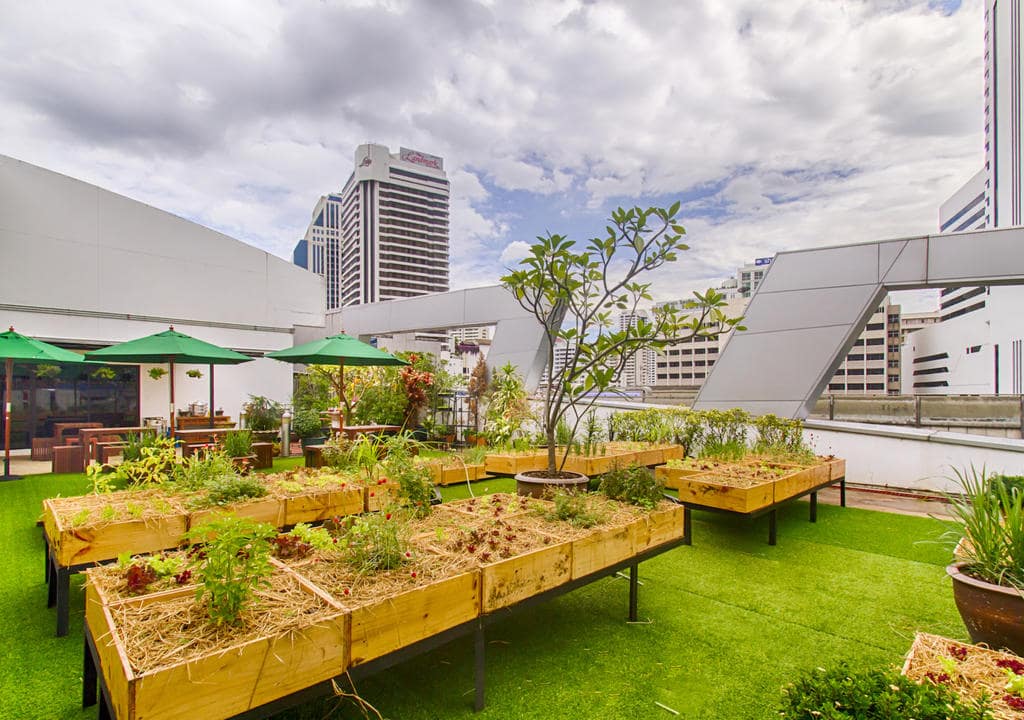 Learn about Thai cooking as you help guide a curated cooking demonstration experience for guests and assist with other light tasks around this hostel. Volunteers say Hom Hostel's great Bangkok location makes it easy to go everywhere by bus or trains.
5. Human-Resource Development & Language Foundation — Battambang, Cambodia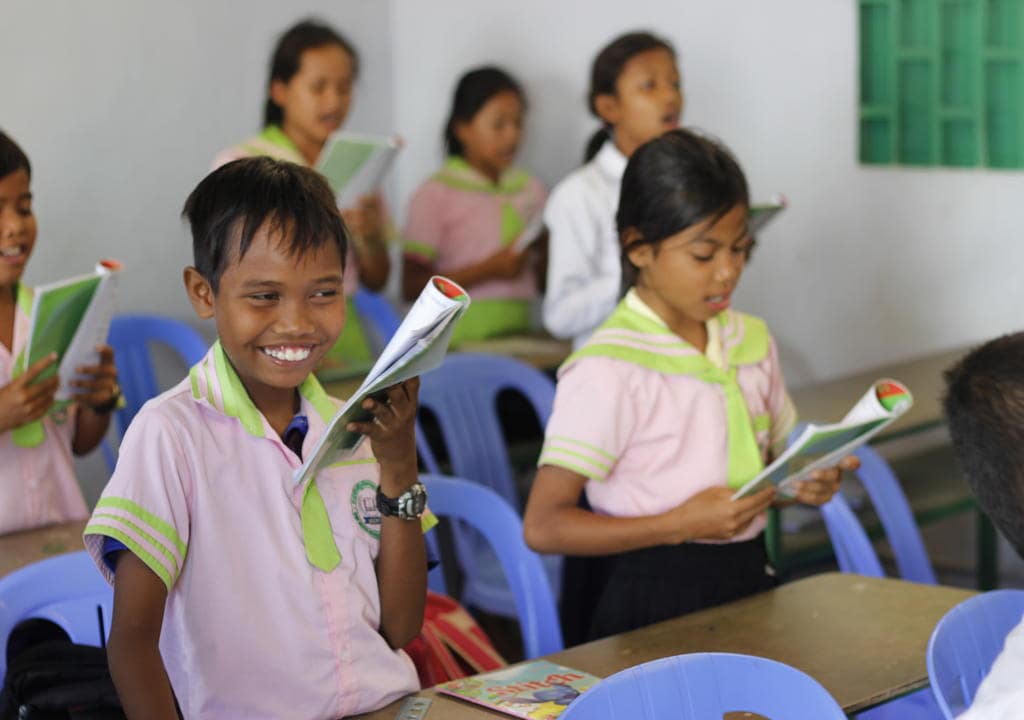 Join this grassroots education organization in Cambodia. With two schools near Battambang and a third school under construction in Kampong Chhnang, there is plenty of impactful work to be done to improve the lives of local students by practicing English and offering your unique skills and ideas.
6. Wichai's Jungle Home Stay — Ban Na San, Thailand
Get away from the city lights and join the team at this quiet forest homestay in the Ban Na San district of Thailand. Help for a few hours a day in exchange for free amenities and free on-site bicycles to use to explore nearby markets, temples, swimming ponds and national parks.
Best Worldpackers hosts: Europe
7. Albergue las Águedas — Astorga, Spain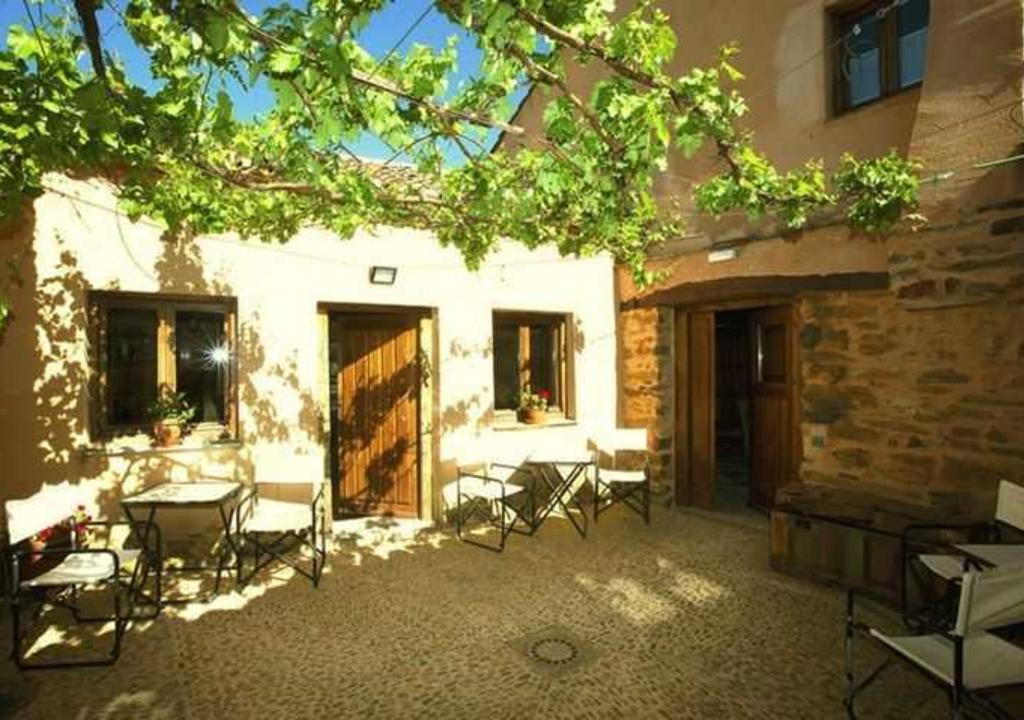 Help pilgrims walking the Camino de Santiago (Way of Saint James) at this beautiful albergue near Astorga, Spain. This family project is a labor of love and offers a beautiful, rural setting for people who love nature, small villages, and introspection.
8. A Room in the City — San Sebastian, Spain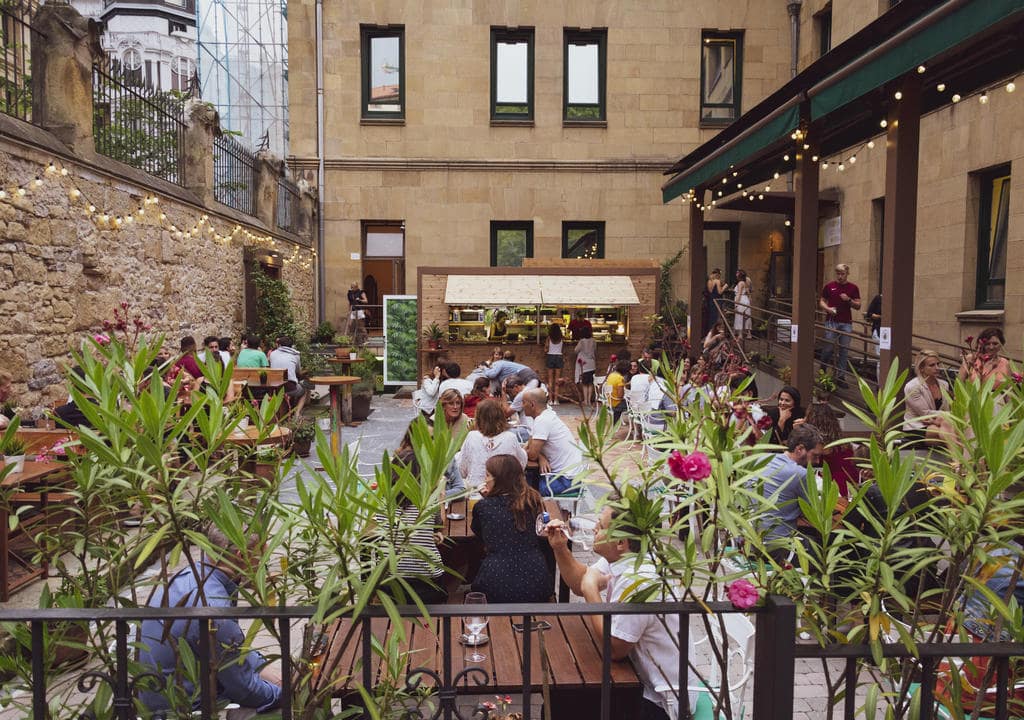 Join this fun hostel team in the center of beautiful San Sebastian, Spain. With amazing food, beautiful beaches, surfing, and nightlife, this hostel is perfectly situated for volunteers who want to learn a new language or bilingual travelers ready to spend 6-8 weeks soaking up Basque culture.
9. Bergamo Hostel

— Bergamo, Italy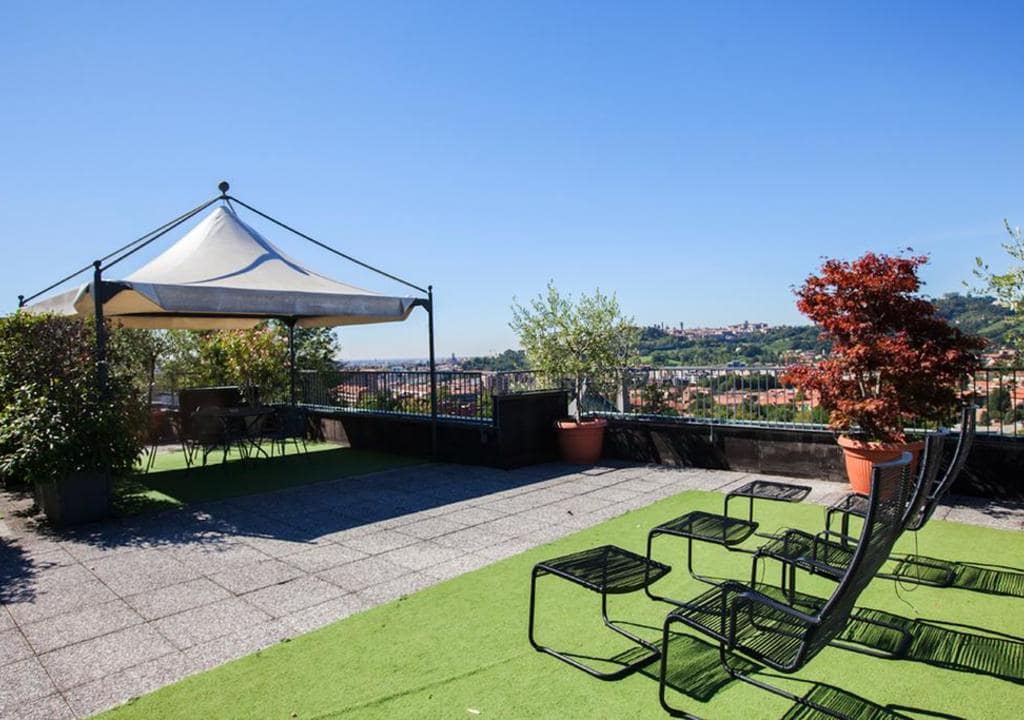 Located in charming Bergamo, Italy, this urban, cozy, comfy hostel is situated perfectly for travelers wanting to explore as it's situated near the Ryanair airport and just 40 minutes from Milan and Brescia.
10. Bota.Nicas Farm

— Arcos de Valdevez, Portugal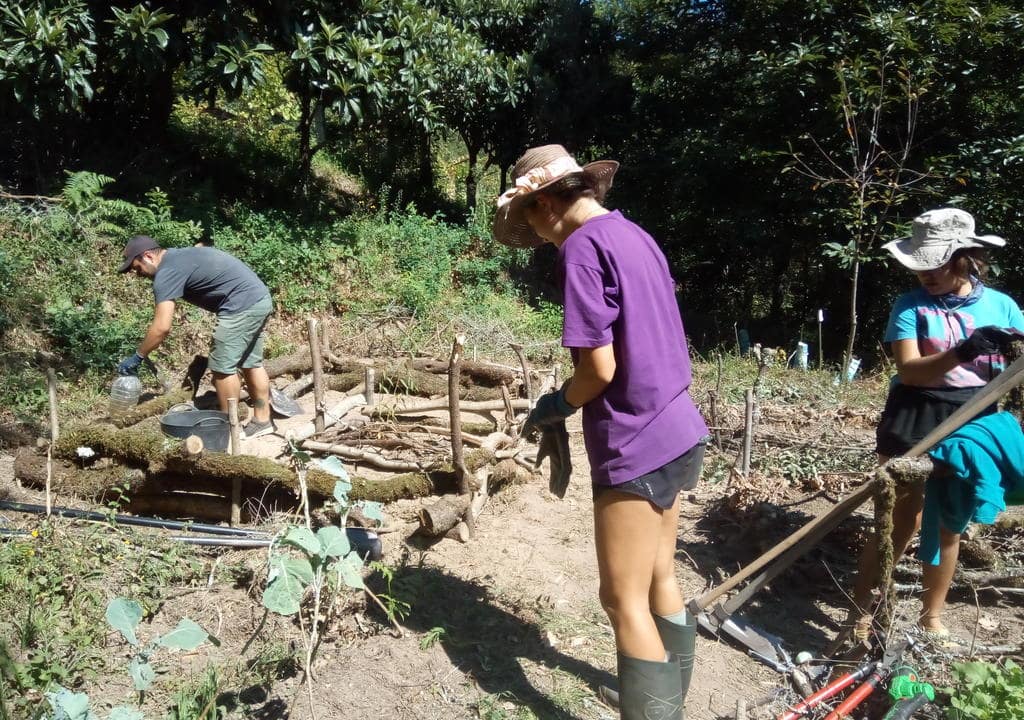 If you like to connect with nature as you travel, you'll fit right in with the community at Bota.Nicas Farm. Learn permaculture techniques, plant trees, and help create an intentional community space in the stunning countryside of Arcos De Valdevez, Portugal.
11. Centro Budista Mahakaruna

— Barcelona, Spain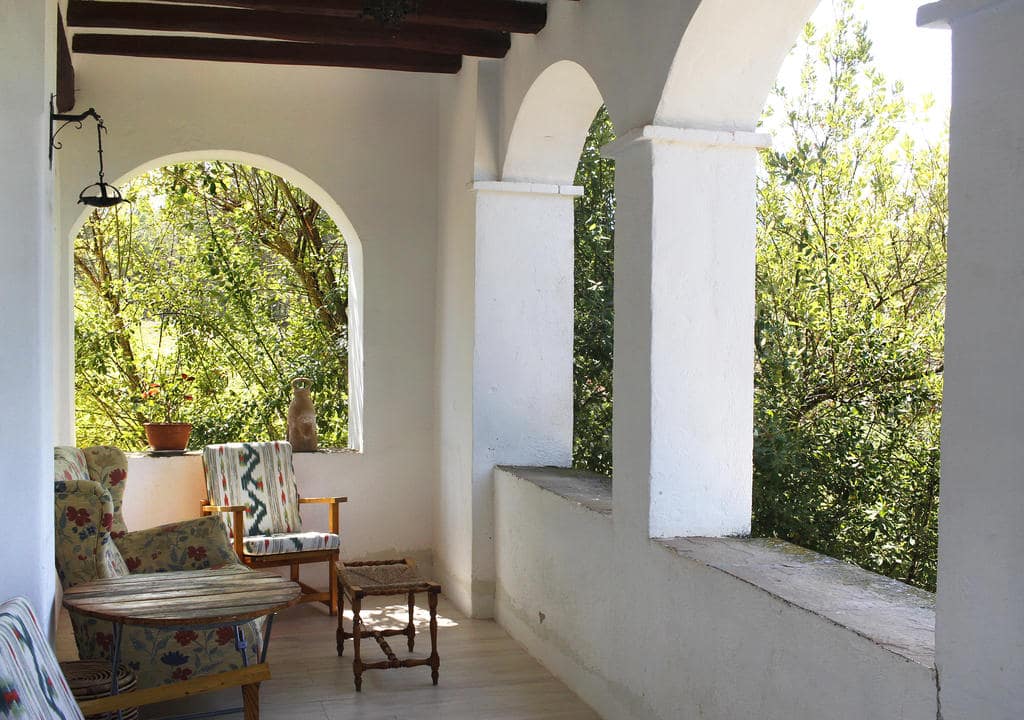 Located just outside Barcelona, ​​Centro Budista Mahakaruna is the perfect place to slow down while traveling. Relax in a peaceful environment surrounded by forests and sweeping views of the mountains of Montserrat. Deepen your experience with meditation and learn about Buddhist practices as they apply to modern life.

12. Centrum House Hostel

— Brasov, Romania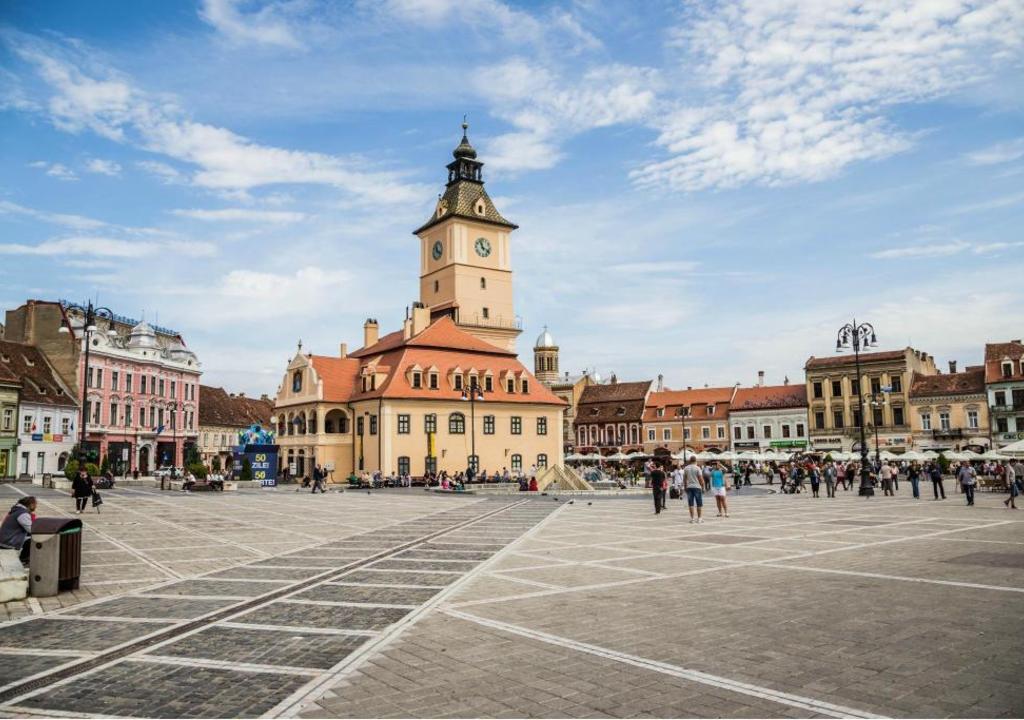 Help out at this new hostel in the historical center of Brasov, Romania. With new things going on every day and a lighthearted approach to work, this hostel is a flexible, lovely place to spend some time.
13. Coconat

— Bad Belzig, Germany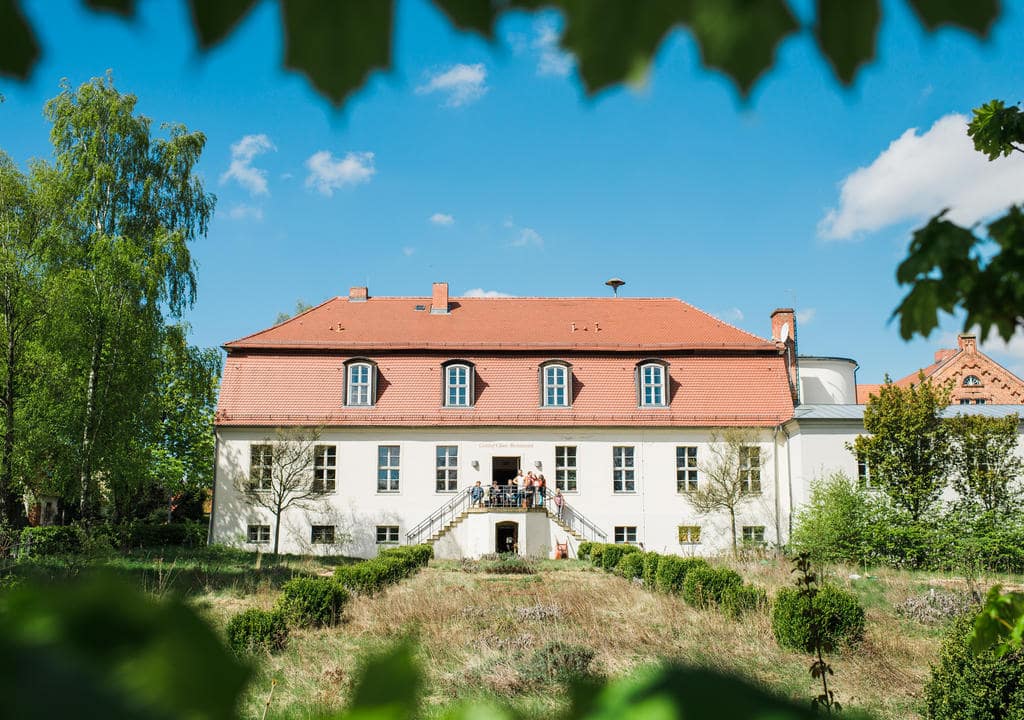 If you crave space to be inspired, concentrate, and enjoy the countryside, join the team at Coconat in Bad Belzig, Germany. With family style lunches and dinners, you'll feel like family in no time.
14. Global Village

— Belfast, Ireland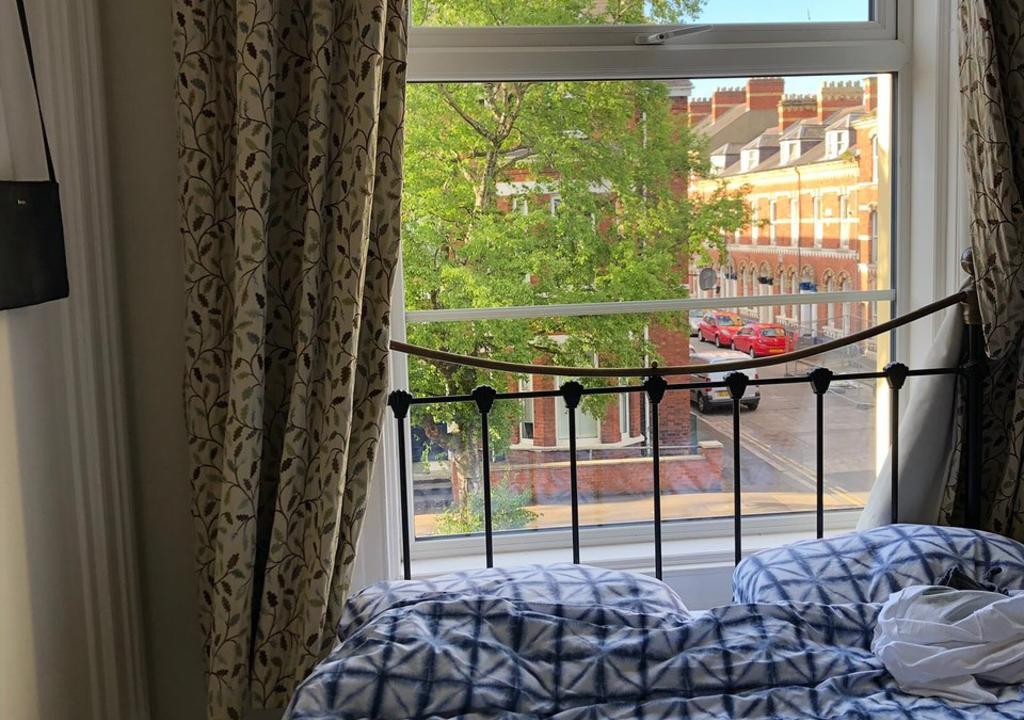 Join this small, independently run hostel in Belfast, Ireland. If you're friendly, outgoing and have a month to volunteer, this chilled out place with guest-created artwork on every wall could be just the perfect fit.
15. Fabrizzio's Petit

— Barcelona, Spain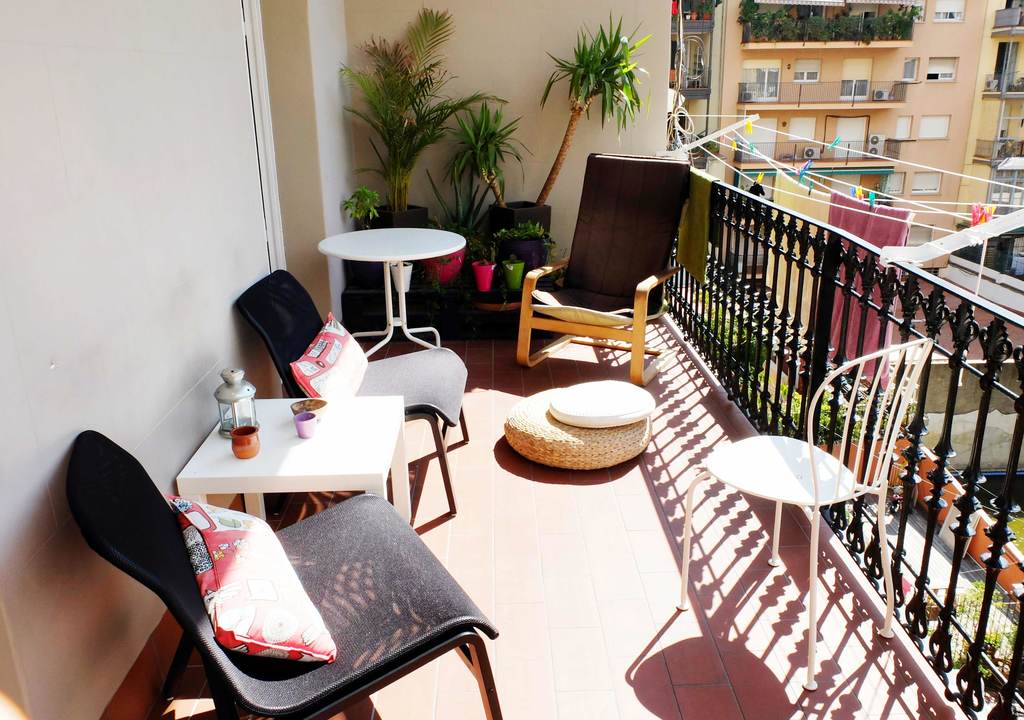 This cozy hostel in the city center of Barcelona, Spain feels like home for many volunteers and guests alike. Walking distance from Sagrada Familia and Plaza Catalunya Square, Fabrizzio's Petit is the perfect base for an immersive and enriching stay in Barcelona.
16. Faro Hostels

— Faro, Portugal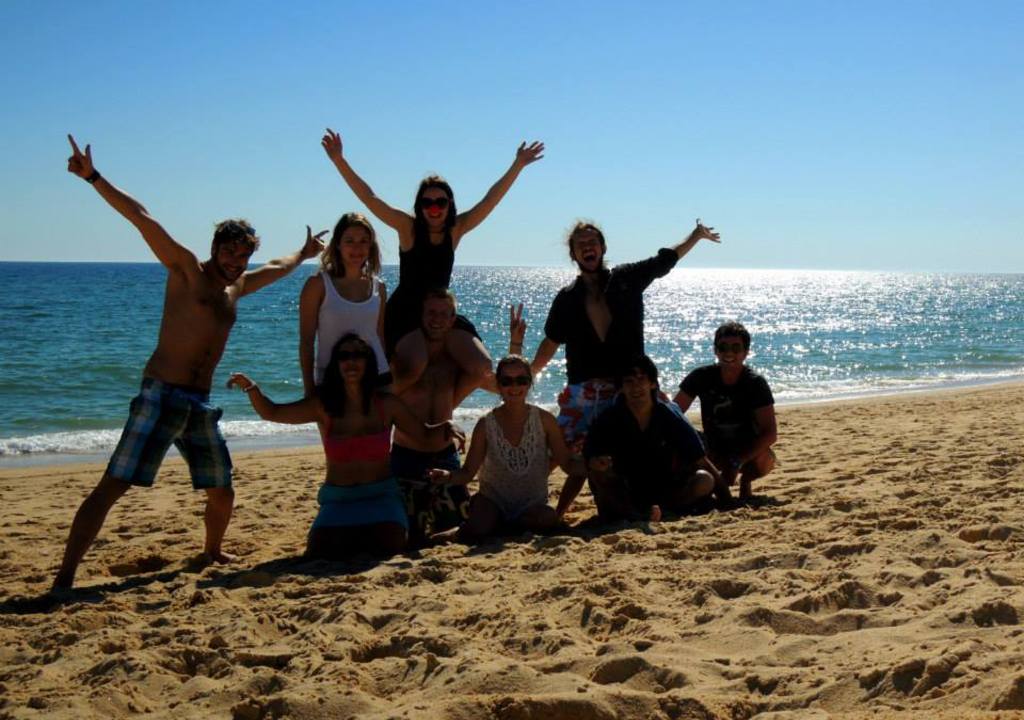 Join the team at Faro Hostels for an unforgettable volunteer experience in the capital of the sunny Algarve, Portugal. The experience also includes 20% off of local tours, surf school, and gear rentals to explore the area.

17. Highgrove House

— Shropshire, England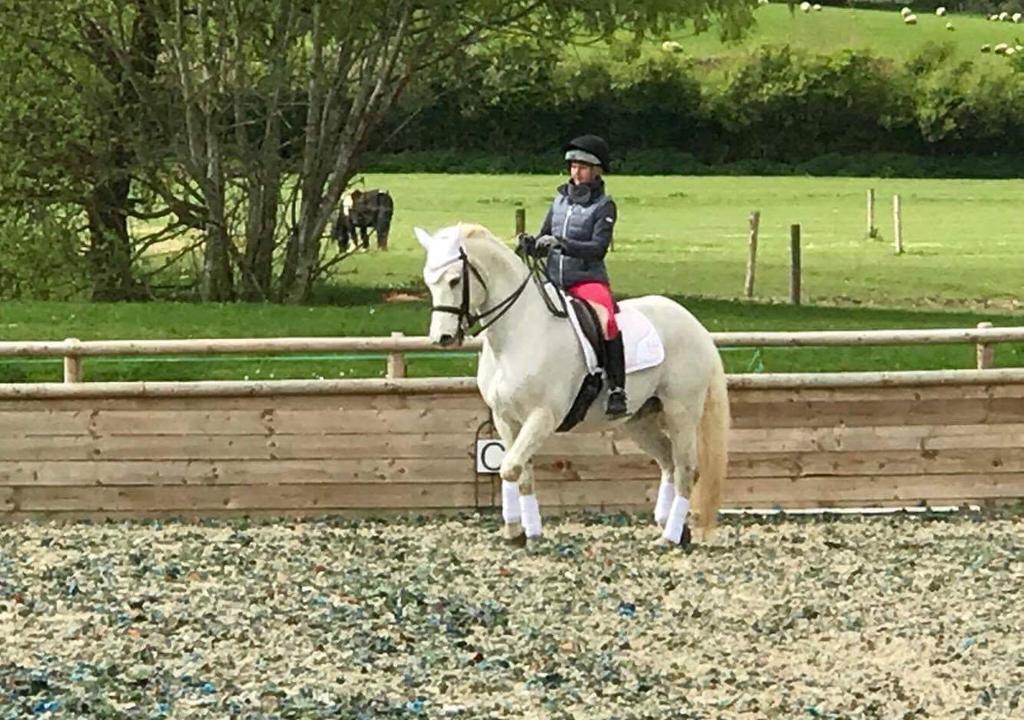 This opportunity in Shropshire, England is perfect for animal lovers. Care for horses in a beautiful, remote country location with easy access to a nearby railway station for further outdoor exploration.

18. Hipstel Hostel & More

— Warsaw, Poland
Join one of the most popular hostels in Warsaw, Poland. Travelers rave about the nice, professional staff and small family-run company.
19. Hostel Lollis Homestay

— Dresden, Germany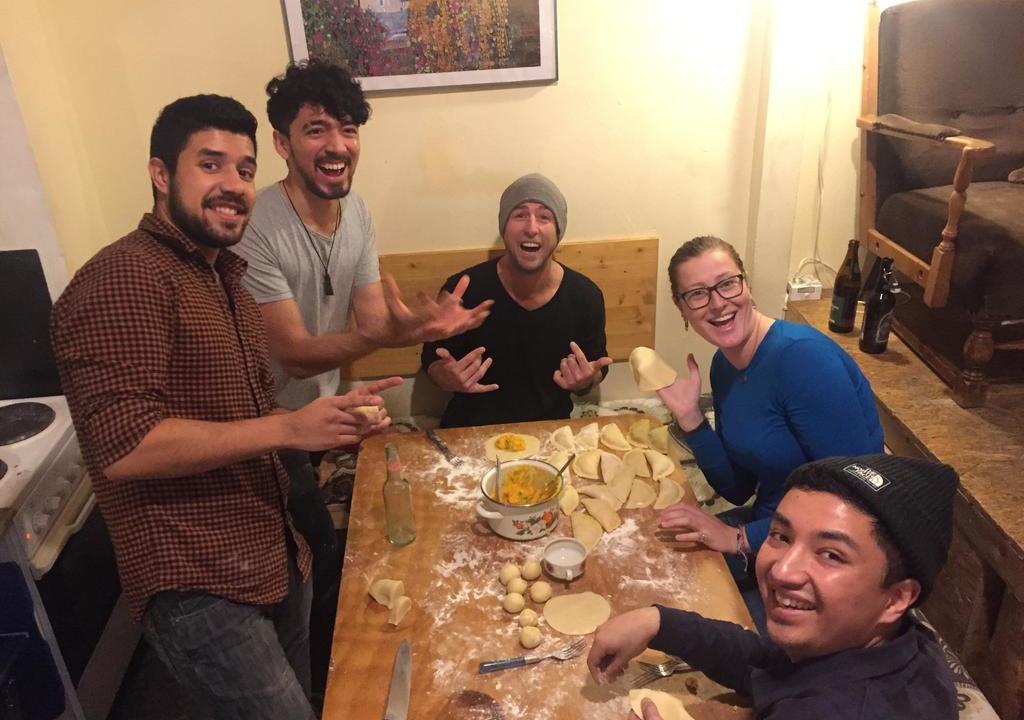 Run by backpackers, Hostel Lollis Homestay is situated nicely in a young, vibrant neighborhood in Dresden, Germany. You could even rent free bikes and cycle along the river to beautiful castles in the area.
20. Hostel Villa Angelina Old Town

— Dubrovnik, Croatia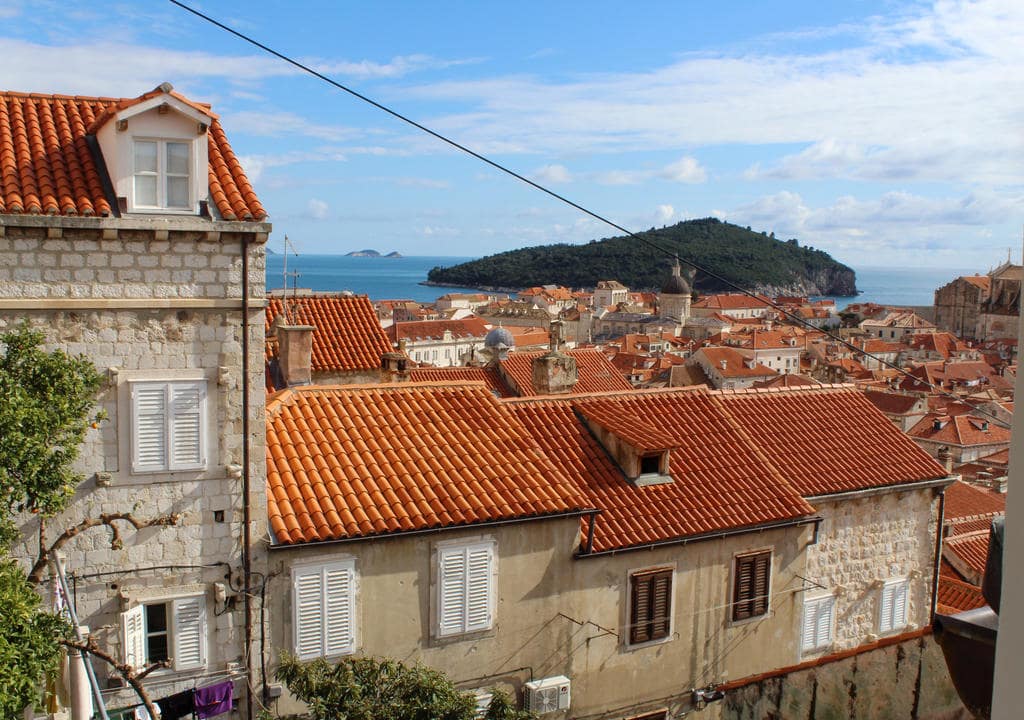 If you've got a friendly disposition and great communication skills, use them to welcome guests to this small, clean hostel in the middle of beautiful old town Dubrovnik, Croatia.
21. Michaelshof Sammatz

— Sammatz, Germany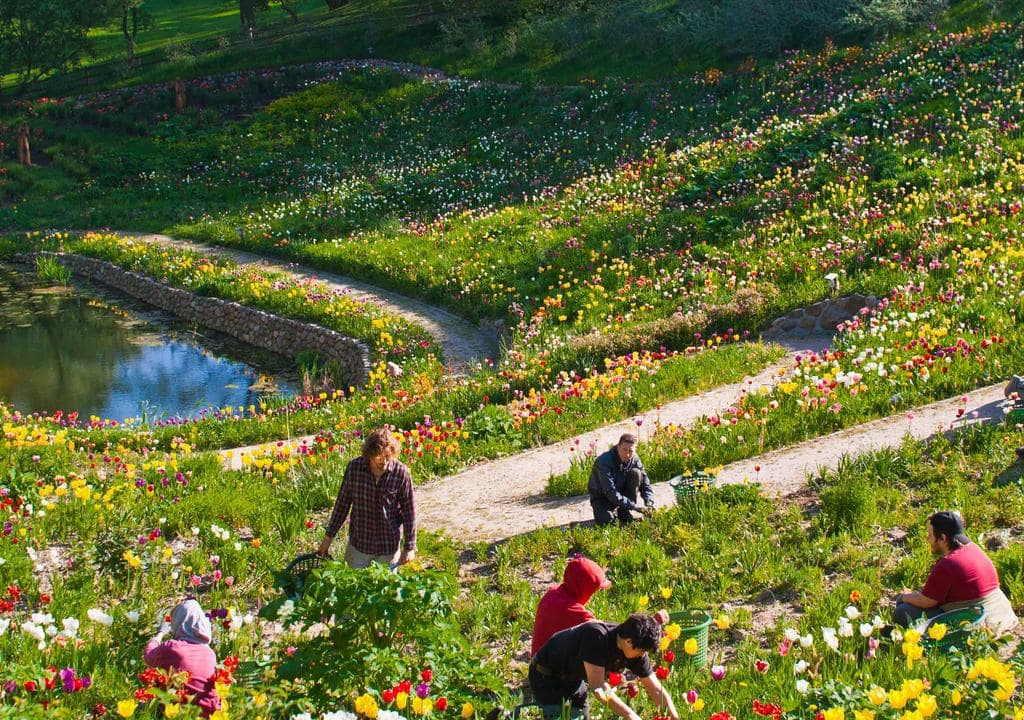 Join this community in Sammatz, Germany and help with, well, just about anything. From construction to gardening to cooking to babysitting, this place is willing to take in hardworking helpers.

22. Prime Backpackers Bournemouth

— Bournemouth, England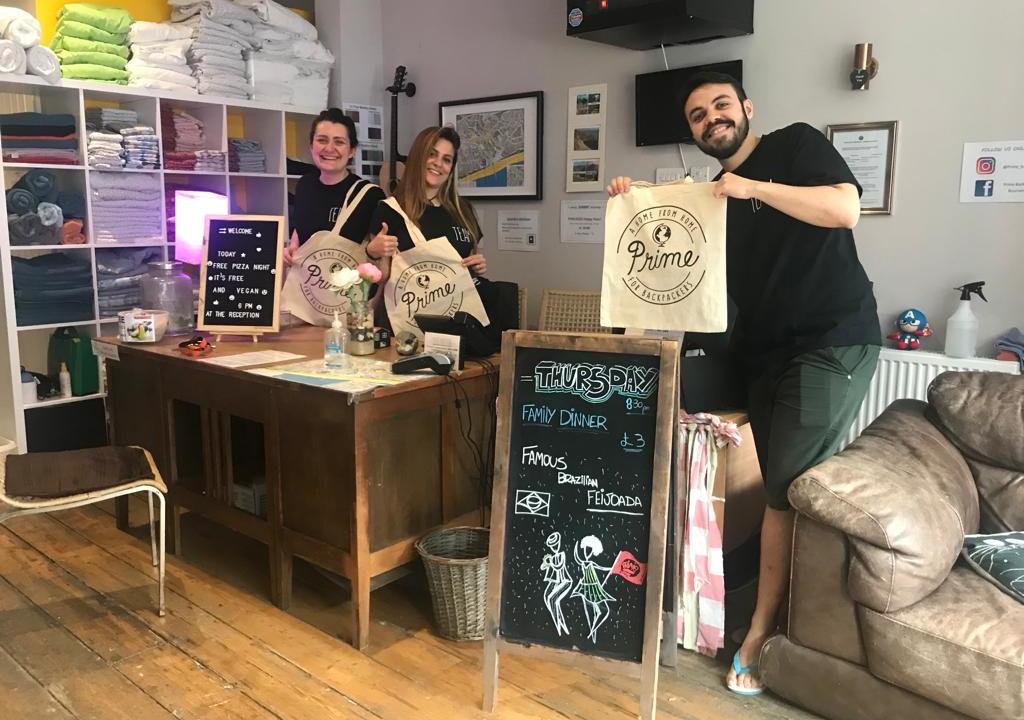 Become part of a friendly staff in one of the most culturally diverse communities in Bournemouth, England. Situated just walking distance from the beach and with social events like family dinners and live music almost every day of the week, this fun international hostel could be the perfect fit for your next collaborative travel experience.

23. Post Hostel Prague

— Prague, Czech Republic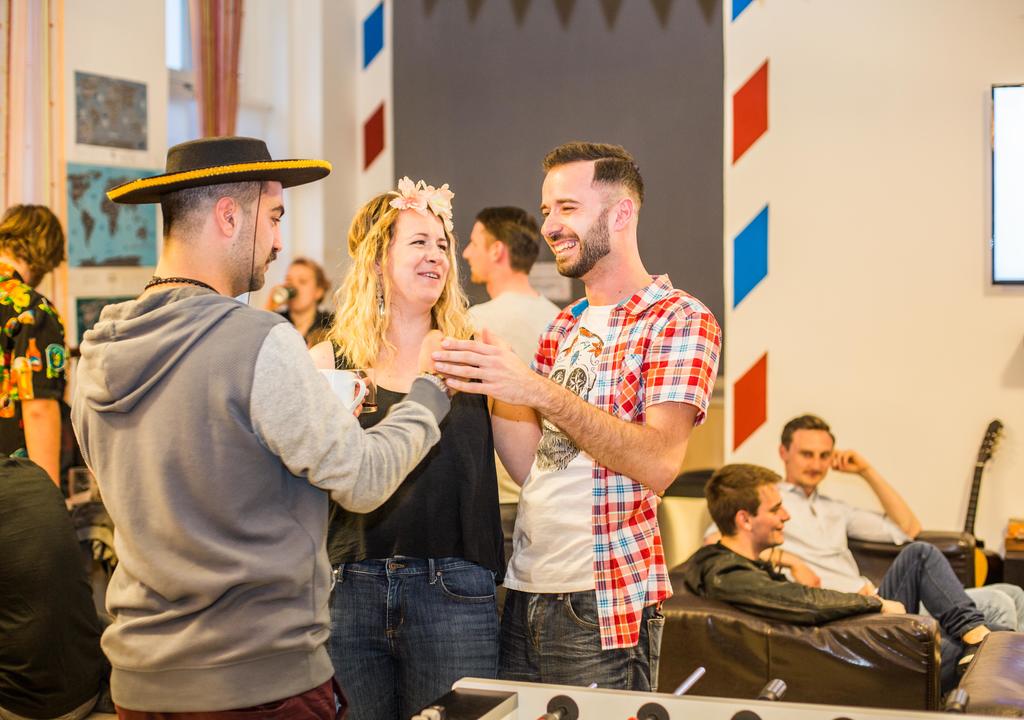 Head to Post Hostel in Prague, Czech Republic to make unforgettable memories, meet people from all over the world, and enjoy the city as you welcome guests.
24. SnowBunnys BackPackers Hostel

— Kitzbuhel, Austria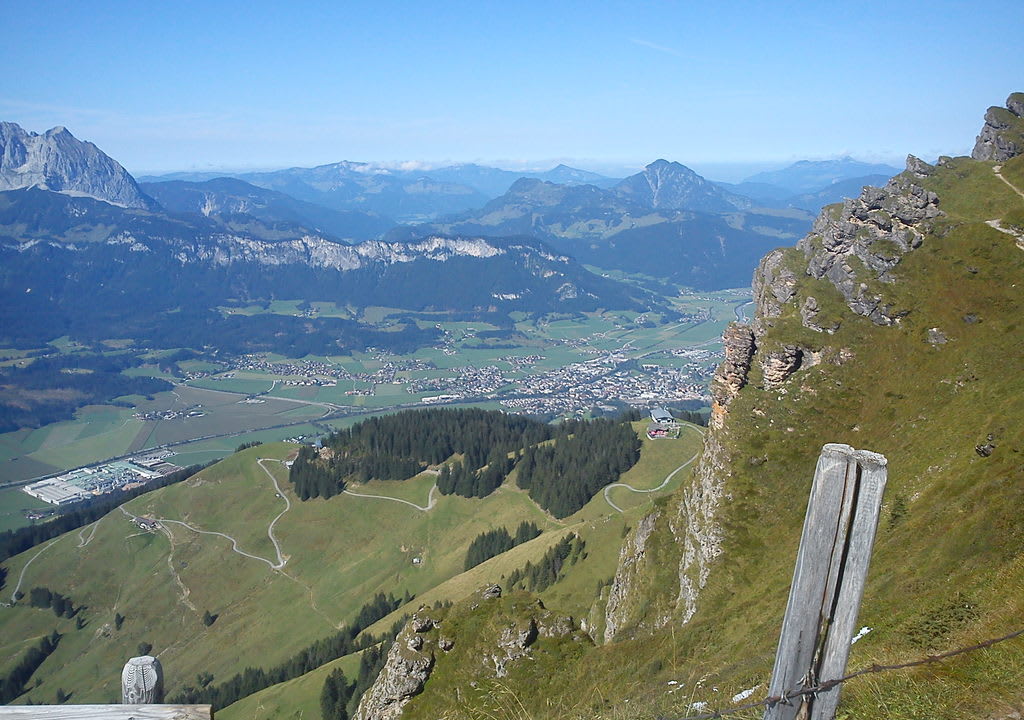 Become a snow bunny at this hostel in Kitzbühel, Austria and help at this cozy, chill hostel in the Austrian mountains. There are more active adventures in the area than you can imagine, no matter the season.
25. The Ash

— Antwerp, Belgium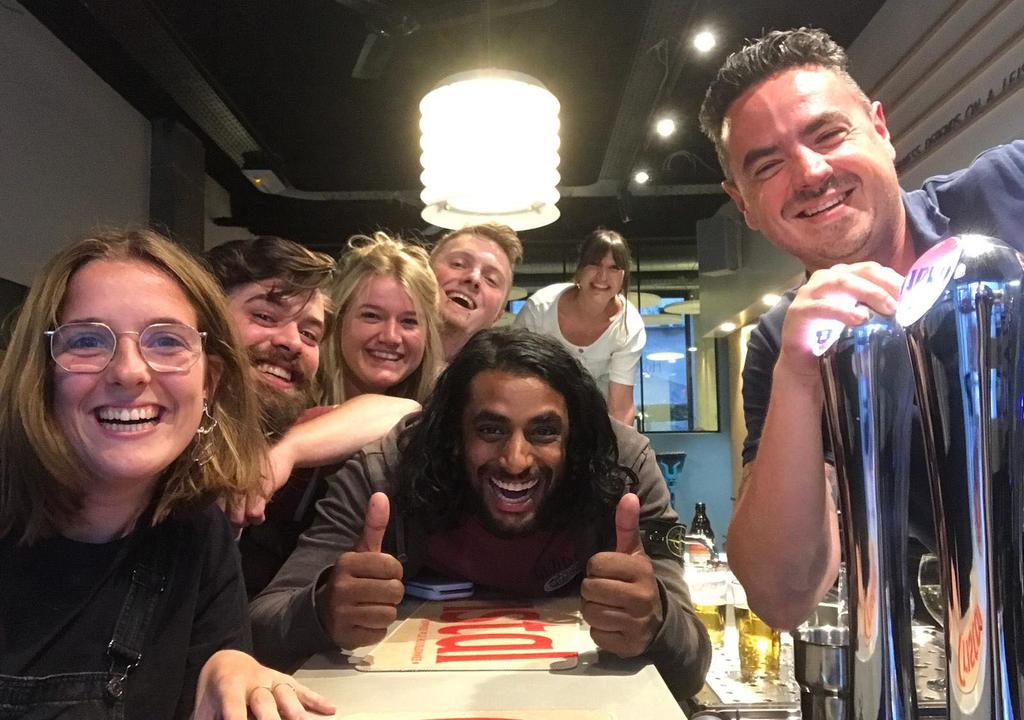 Volunteering at The Ash will make you feel like you're part of a big international family based in Antwerp, Belgium. It's located near the main shopping street (De Meir) and by the award-winning train station, Antwerpen Centraal.

Best Worldpackers hosts: North America
26. Auberge Bishop — Montreal, Canada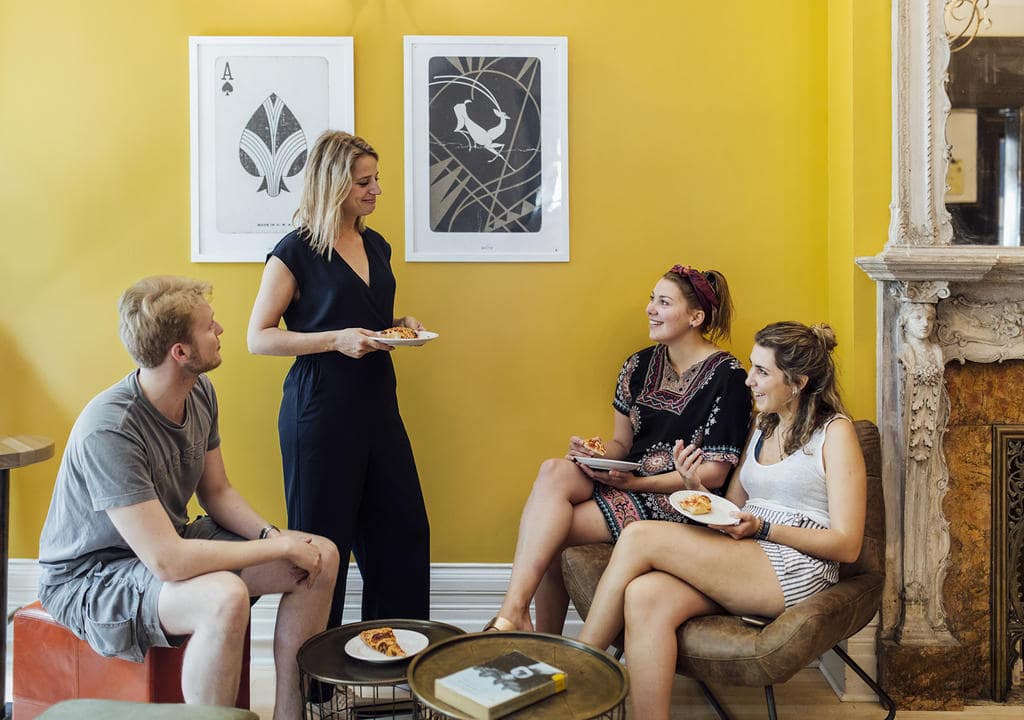 If you have a couple of weeks to volunteer in Montreal, Canada this "work for stay" hostel program might be perfect for you. For the most part, this volunteer position is mainly housekeeping to keep the hostel looking sparkly and clean. In exchange, you'll get free accommodation, free breakfast, and free access to great facilities like WiFi and laundry.
27. The Cowboy Bunkhouse Hostel — Utah, United States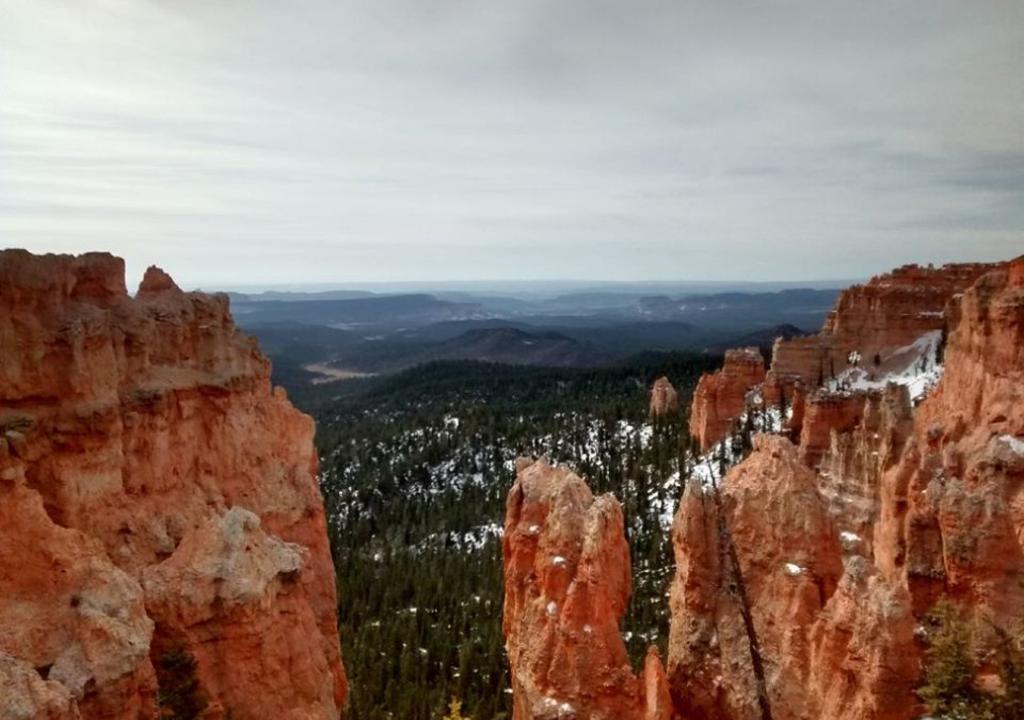 Become a cowboy (or cowgirl!) near the beautiful national parks of Southern Utah like Zion, Bryce and Canyonlands. This international hostel, bed and breakfast, and extended-stay accommodation allows travelers to meet thousands of guests from all over the world. On days off, explore, hike, camp, fish and enjoy life in the United States' scenic playground.
28. Hostel Ka'beh — Cancun, Mexico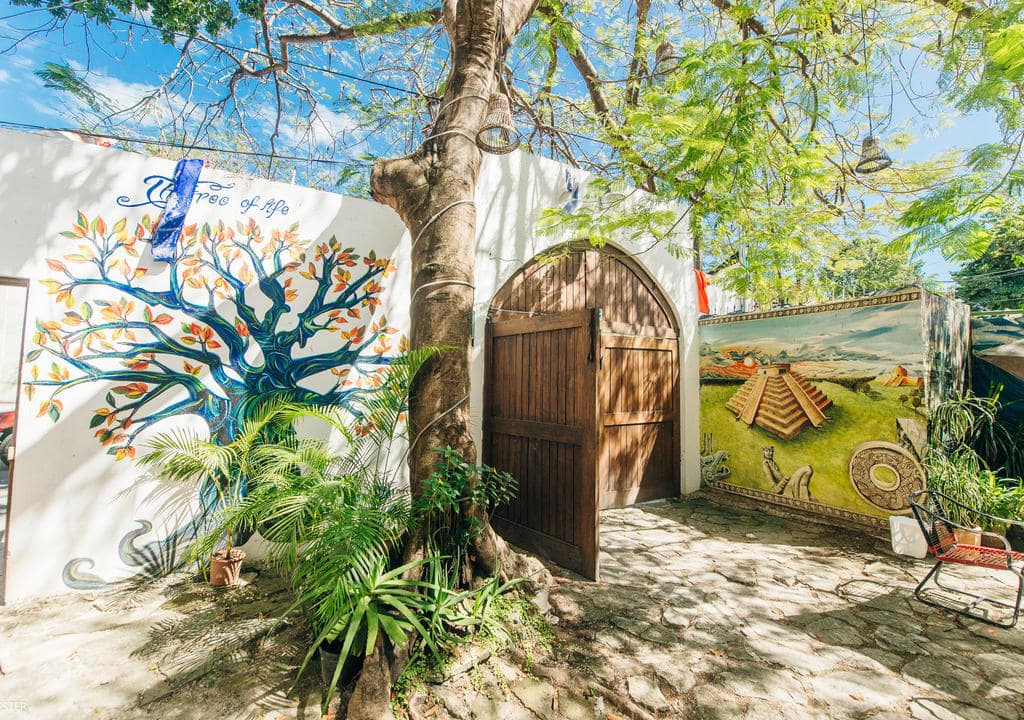 This volunteer position at Hostel Ka'beh in Cancun, Mexico offers the best of both worlds. You get to enjoy the same hostel perks as a paying traveler, while only working a few hours a day and getting plenty of time to explore off-site in Cancun. The staff as Ka'beh believe that travel is fundamental to living a more fulfilled life, and are committed to maintaining a culturally diverse volunteer team. Make friends from all over the world while enjoying Cancun and the surrounding Mayan Riviera!
Best Worldpackers hosts: South America

29. 186 Lapa Central Hostel — Rio de Janeiro, Brazil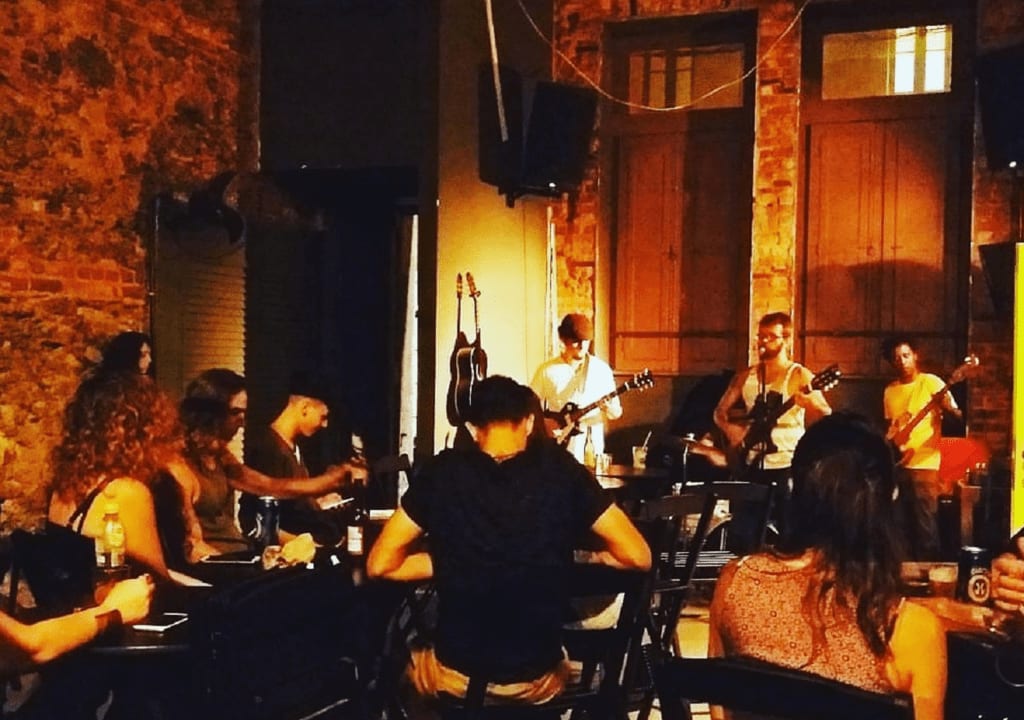 If Brazil is on your bucket list, you'll probably spend a good chunk of your trip in the world-famous Rio de Janeiro. Volunteer at 186 Lapa Central Hostel for a once-in-a-lifetime opportunity to live in the Lapa neighborhood, otherwise known as the beating heart of Rio. Discover local hotspots, enjoy buzzing nightlife and street parties, visit historic monuments, and explore Rio's thriving Bohemian culture!
30. Aloha Hostel Fortaleza Coworking

— Fortaleza, Brazil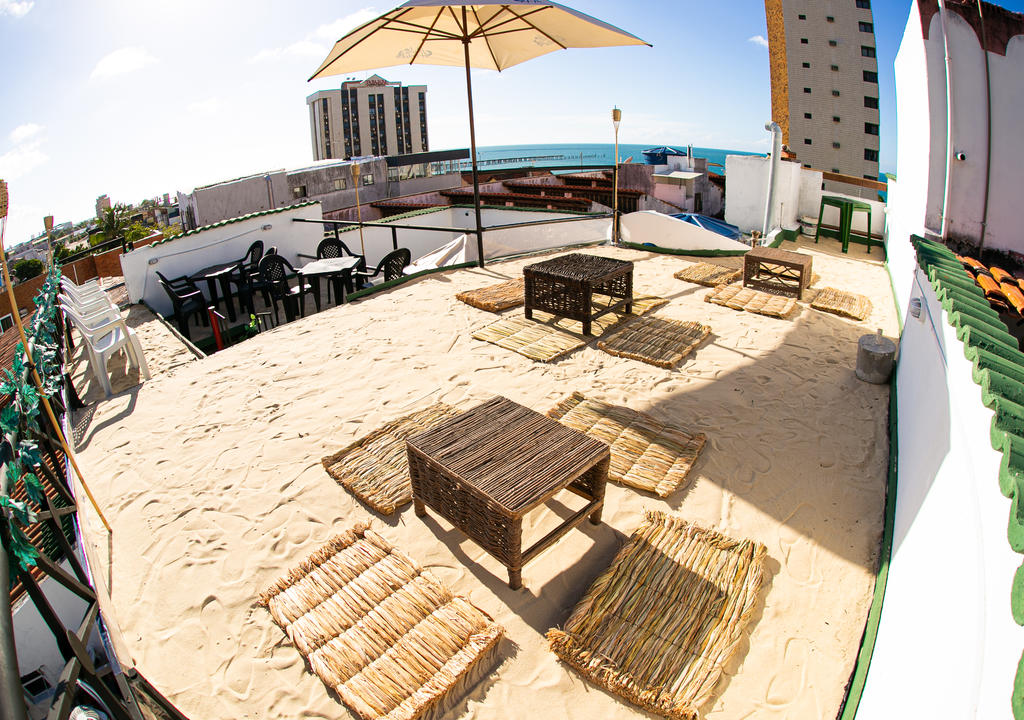 This opportunity at Aloha Hostel in Fortaleza, Brazil is perfect for travelers looking for an upbeat experience at a party hostel. Enjoy bar discounts and free parties, plus access to an outdoor pool and terrace, shared lounge, kitchen, and barbecue. Spend your days off taking beach walks, hiking, cycling and more around Fortaleza City.

31. Amor e Alegria Guesthouse

— Natal, Brazil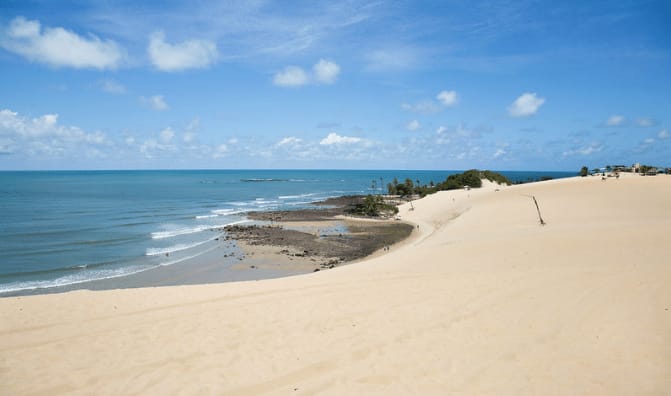 With its sun-kissed beaches, vibrant nightlife, and historical sites, Natal is the perfect place to discover Brazilian culture while enjoying some of the country's most stunning nature. You'll feel like family in no time at the quaint Amor e Alegria Guesthouse.
32. ARACY Hostel — Paraty, Brazil
Paraty is a historic city on the coast of Rio de Janeiro state featuring idyllic beaches, islands, and various cultural events throughout the year. Aracy Hostel Paraty is located just 600 m from the beach and is a great choice for volunteers interested in culture, live music, and history.
33. Casa Recreanext Hostel — Florianópolis, Brazil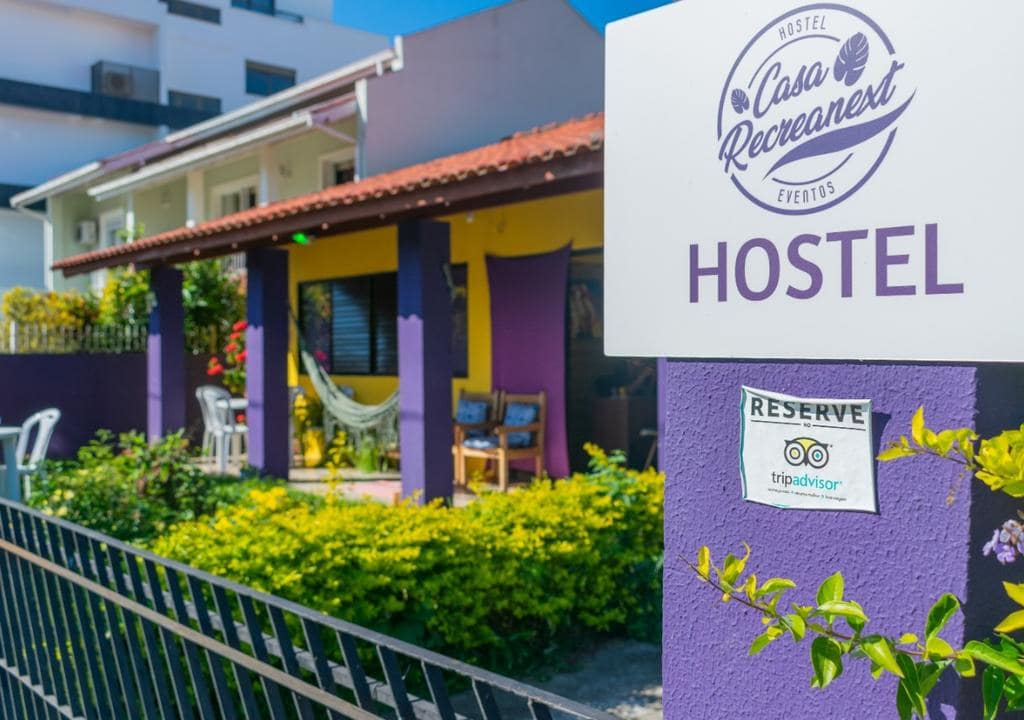 Become part of the friendly staff in this cozy, beachfront hostel in beautiful Florianópolis, Brazil. Stay just 70 m from the beach and enjoy access to a shared lounge, kitchen, and garden. Perks of volunteering include daily buffet breakfast and discounts on local tours. Casa Recreanext is a great choice for travelers interested in tranquillity, relaxation and beach walks.

34. Chakra do Coração

— Mairinque, Brazil
Learn yoga and meditation in a beautiful retreat space in the lush countryside outside São Paulo in Mairinque, Brazil. Chakra do Coração looks for volunteers who are interested in self-discovery, intentional living, and mindfulness practices.
35. Enero Hostel

— Maragogi, Brazil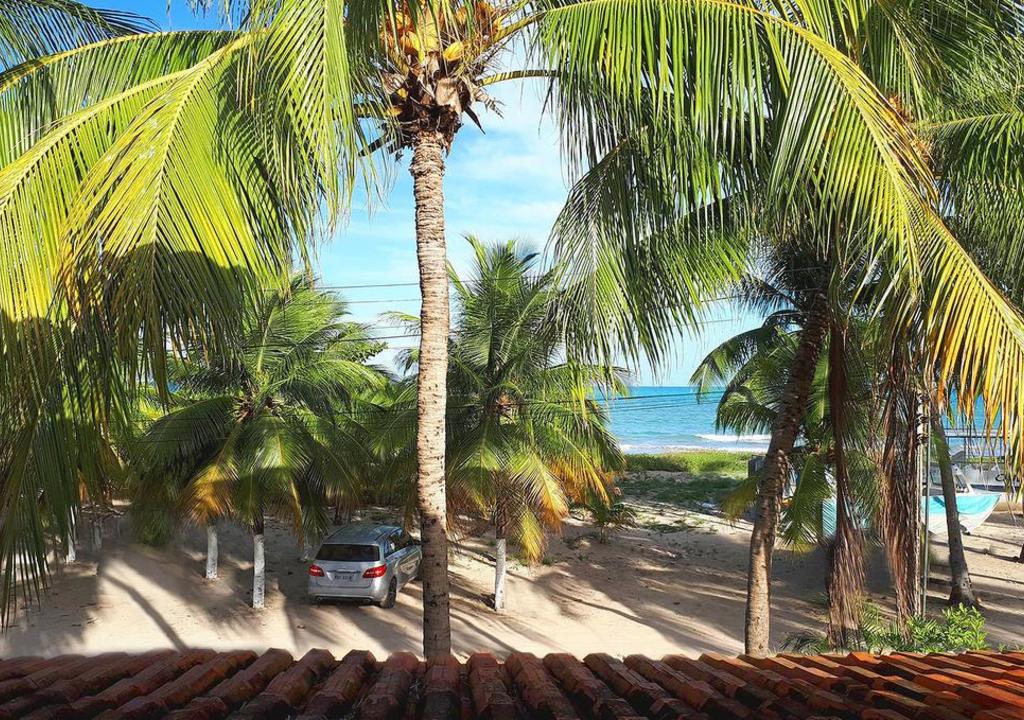 Help with light cleaning and general hostel management in exchange for waterfront accommodation on a stunning beach in Maragogi, Brazil. Spend your free time sailing, kayaking, stand-up paddle boarding, and bicycling around town. Volunteers at Enero Hostel are welcome to participate in all guest activities for free.
36. Graja Hostel

— Rio de Janeiro, Brazil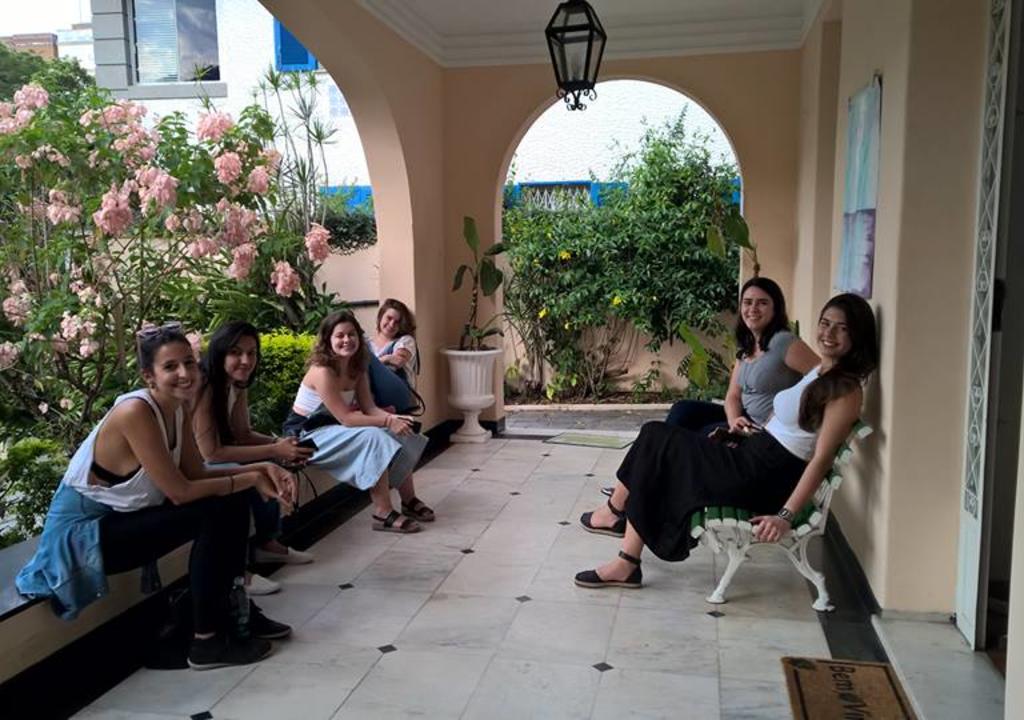 This family-run hostel is the best of both worlds, located in a quiet neighborhood but next to public transportation with easy access to Rio de Janeiro, Brazil's hot spots. Graja is a family-run hostel, so volunteers can expect a warm and hospitable atmosphere.
37. Green Haven Hostel

— Ubatuba, Brazil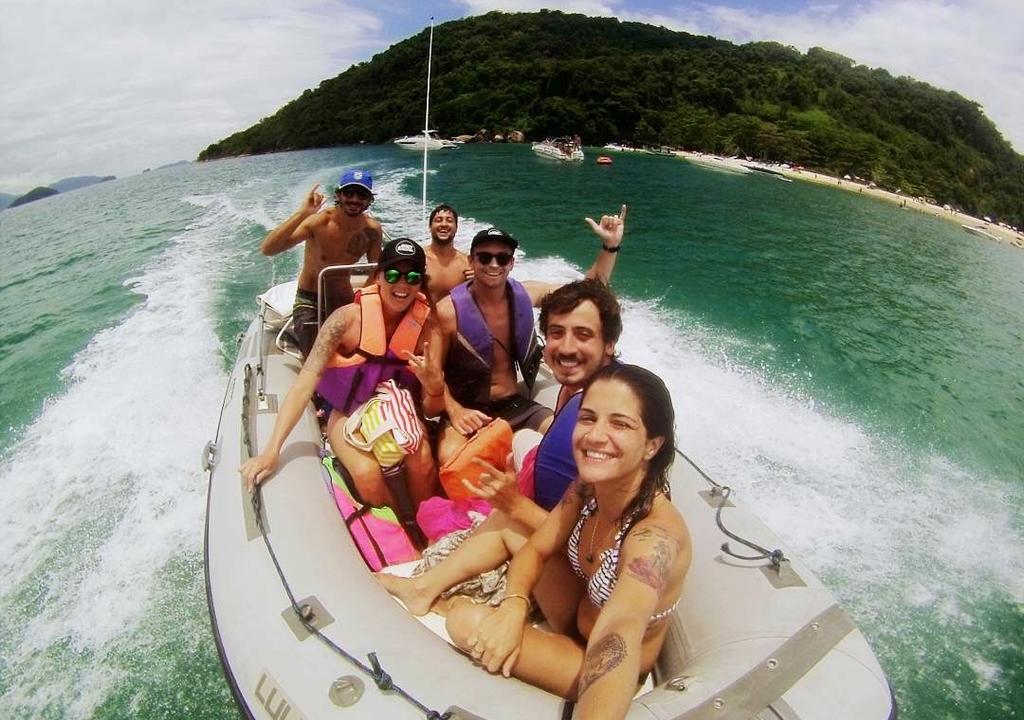 Escape from the mundane and join the fun-loving team at Green Haven Hostel in beachfront Perequê-Acu, Ubatuba, Brazil. Great for party-goers, this volunteer experience boasts weekly themed parties, cheap drinks, and free access to nearby clubs.
38. Kadampa Meditation Centre Brasil

— Cabreúva, Brazil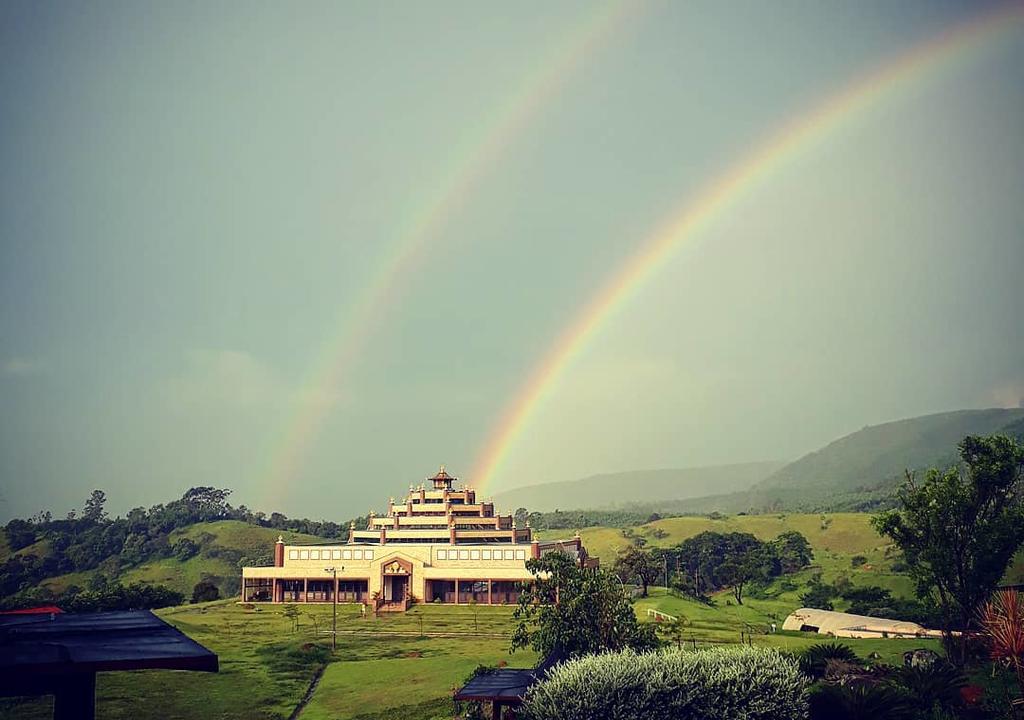 Be part of a spiritual community that keeps the temple at Cabreúva, Brazil running. Enjoy a beautiful, breathtaking place and a friendly, Buddhist community rooted in the heart of cherishing others and creating a better world by cultivating inner peace.

39. Kodkod Lugar de Encuentros

— Pucon, Chile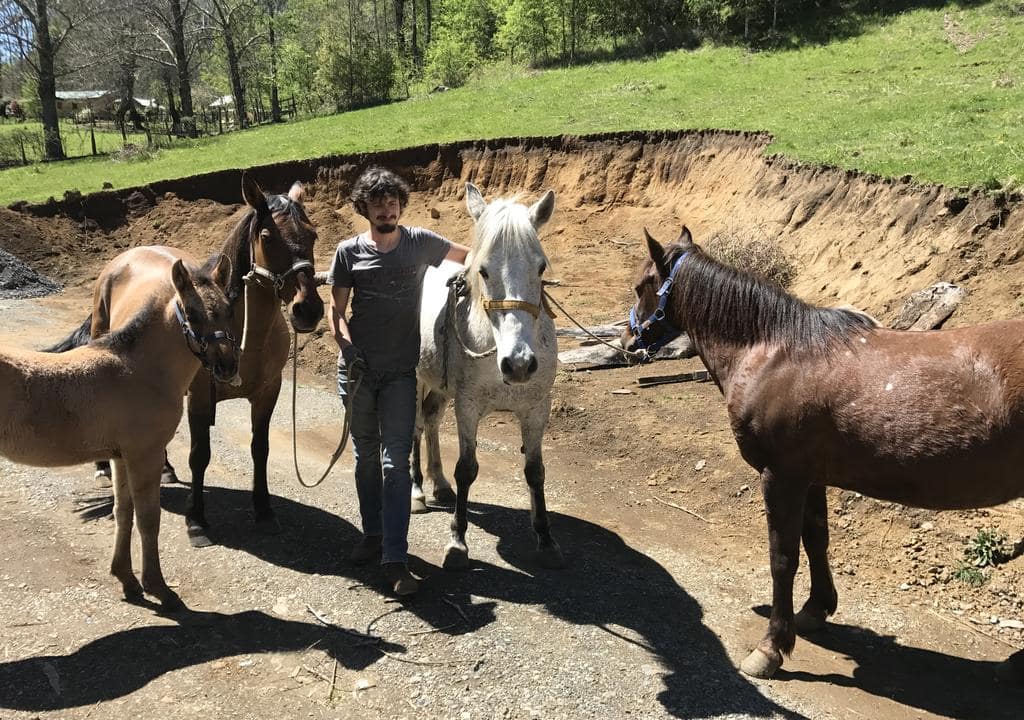 If you believe that saving the planet is something that begins with you, Kodkod Lugar de Encuentros is for you. Be a part of creating a healthier way of living in the forests of southern Chile by sharing a meal, listening to music, taking a walk in the woods or simply enjoying this beautiful piece of the world.
40. La Chimba Hostel

— Santiago, Chile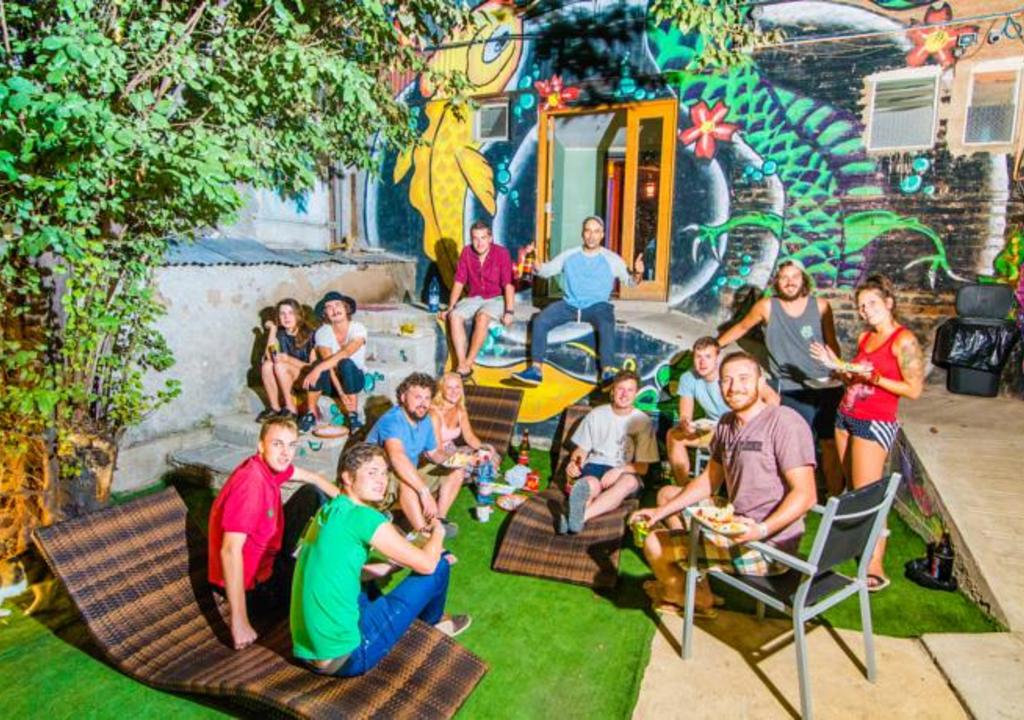 Join a popular, award-winning hostel in Santiago, Chile's most vibrant area. Meet travelers from around the world and learn about running a hostel with an awesome atmosphere.
41. Manaíra Hostel

— João Pessoa, Brazil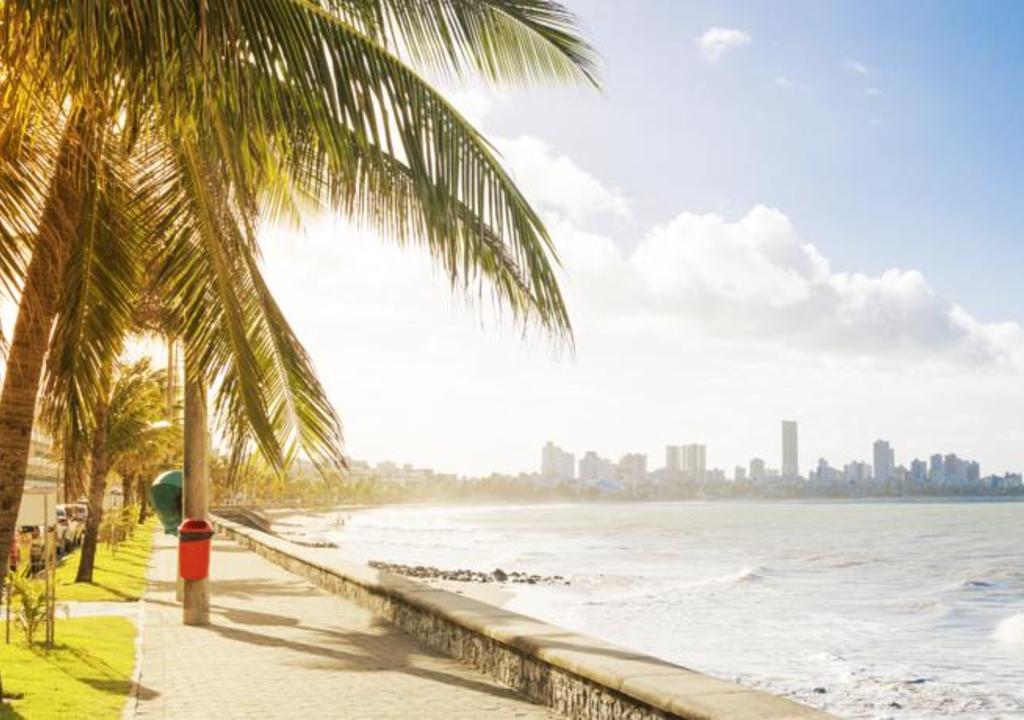 This opportunity in João Pessoa, Brazil is perfect for beach lovers. Located in one of the city's more vibrant neighborhoods, Manaíra Hostel promotes a multicultural and fun hostel atmosphere. If you want a laid-back, social volunteer experience, this is the spot for you.
42. Maraga Beach Hostel

— Maragogi, Brazil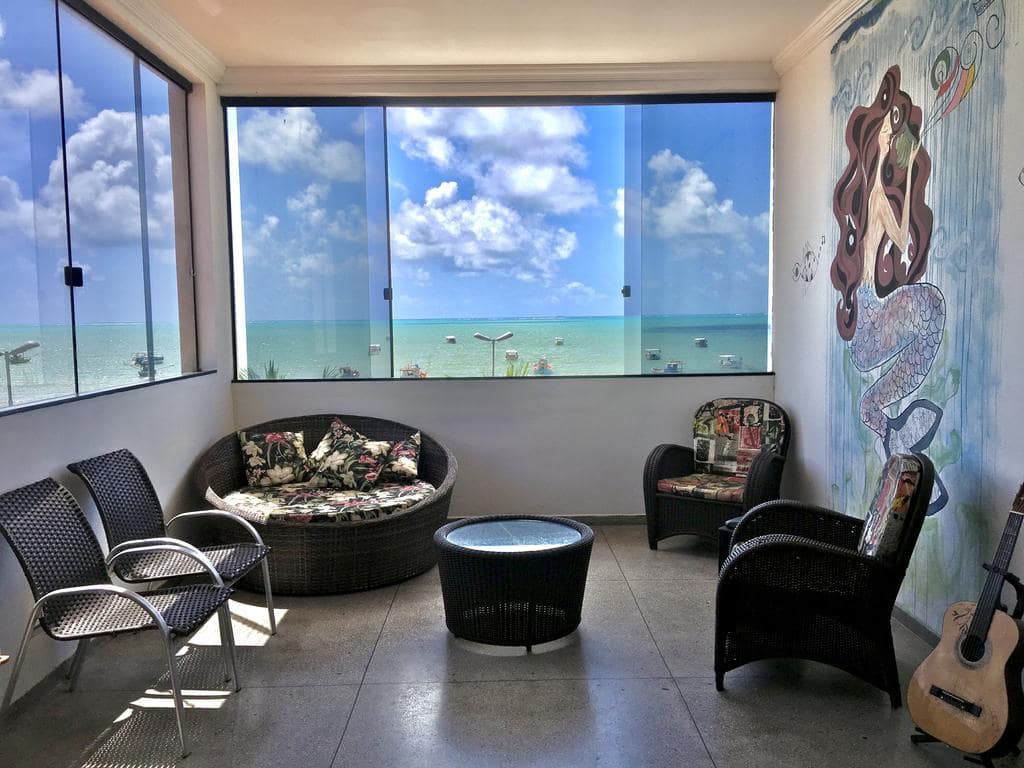 This hostel, located right in front of the sea in Maragogi, Brazil, gives you the opportunity to join a friendly staff and team that treats others well. Visit the Gales Natural Pools and see the most amazing sea life around.
43. New Friends Hostel

— São Luis, Brazil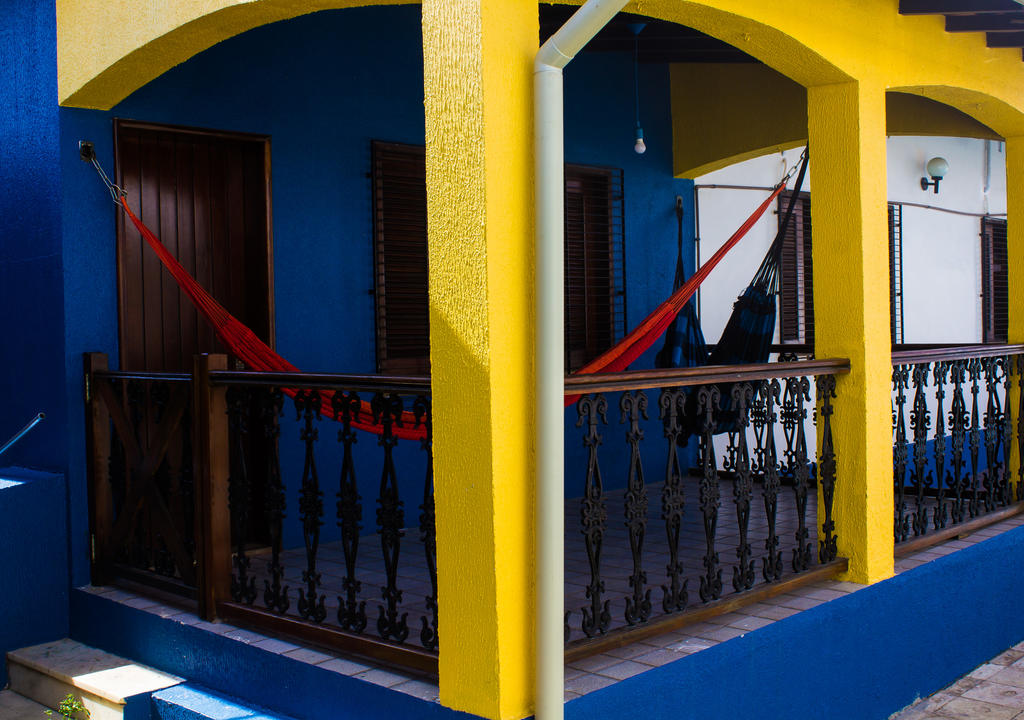 Featuring an outdoor swimming pool, sunbathing terrace, shared lounge, and garden, New Friends Hostel is the perfect base from which to explore São Luis, Brazil. Considered a "hidden gem" by Brazilians, São Luis is the perfect destination for travelers interested in an off-the-beaten path travel experience in Brazil.
44. Pousada Lagoa dol Sol

— Florianópolis, Brazil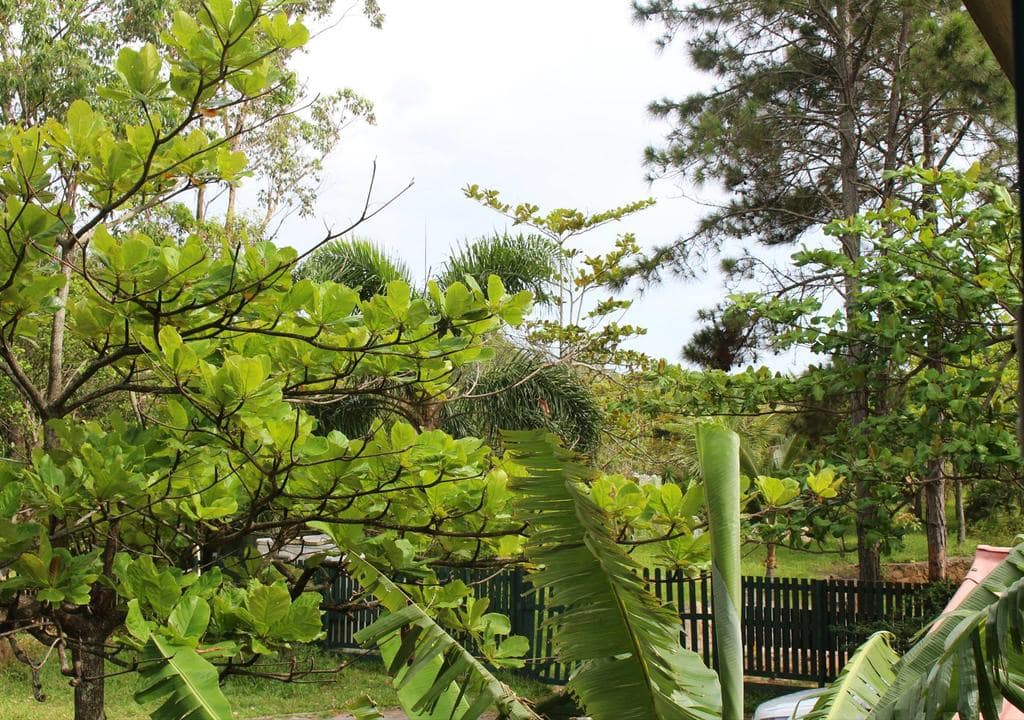 Pousada Lagoa do Sol is located in one of the most touristic areas of Florianópolis, Brazil. If you want to spend time in nature, contribute, learn and grow, this Pousada is perfect for you!
45. Piratas da Praia Hostel Recife

— Recife, Brazil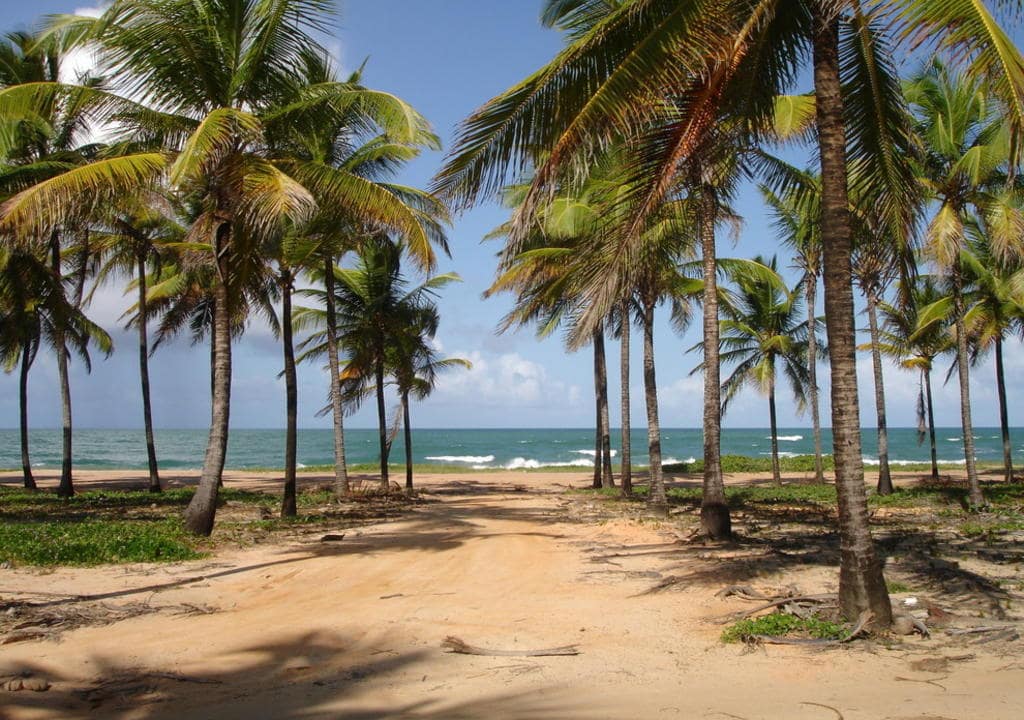 Discover the perfect balance of nature and culture at the Piratas de Praia Hostel, located 50 m from the sea in the Boa Viagem neighborhood of Recife, Brazil. Picture sun, beautiful beaches, and coconut trees swaying in the breeze... what could go wrong?

46. Pousada Vayú

— Icaraizinho, Brazil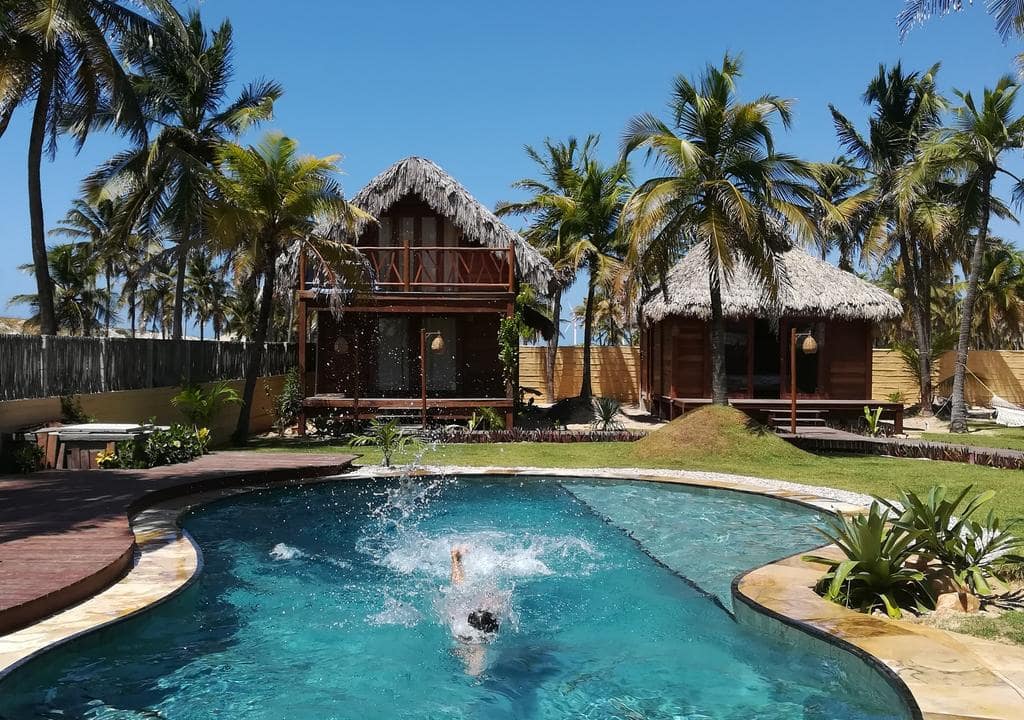 Located on the coast of Ceará, Icaraizinho is a quiet beach town that offers some of the best sailing spots in Brazil. Join an intimate team at Pousada Vayu and enjoy beautiful sunsets at the beach and natural pools just 100 m from the inn.
47. Praia dos Naufragados

— Florianópolis, Brazil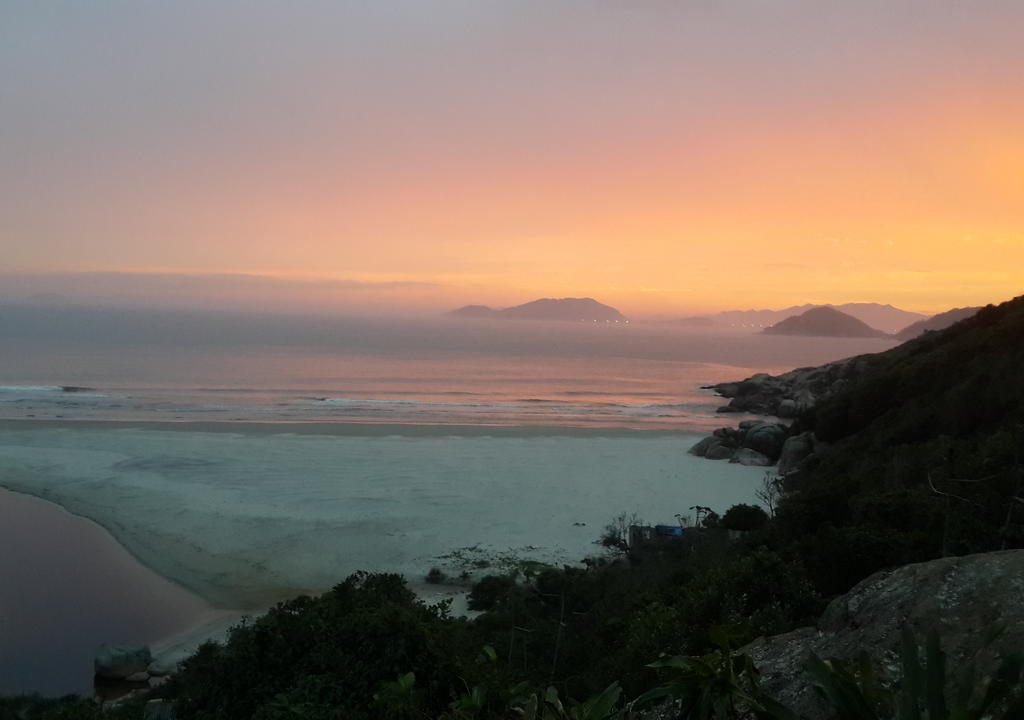 Immerse yourself in nature in one of the most beautiful areas of Florianópolis. The amazing project Praia dos Naufragados is located on an isolated, stunning island with no electricity. Volunteers camp and help with project construction, gardening, cleaning and cooking.

48. Remo Hostel

— Paraty, Brazil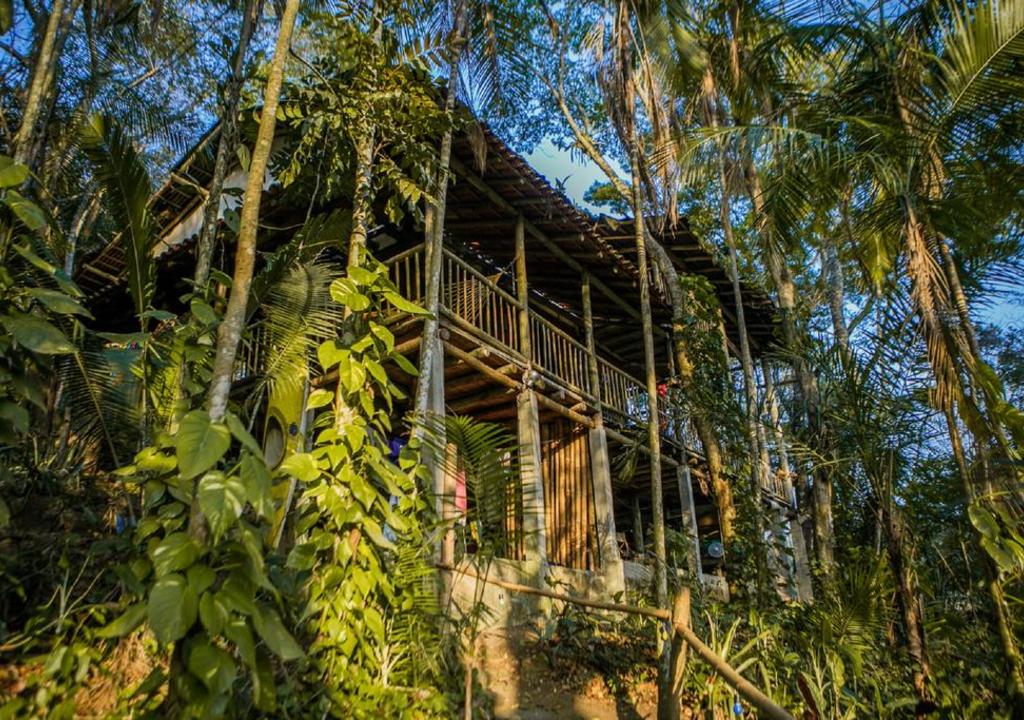 Live amongst the tree tops in the middle of the extraordinary Atlantic Forest... need we say more? Located 16 km from the city of Paraty and walking distance from various paradise beaches, Remo Hostel offers spectacular views of the forest, sea, and surrounding mountains. Volunteers help with general hostel cleaning and organization.

49. Reserva Natural Aldea Luna — San Salvador de Jujuy, Argentina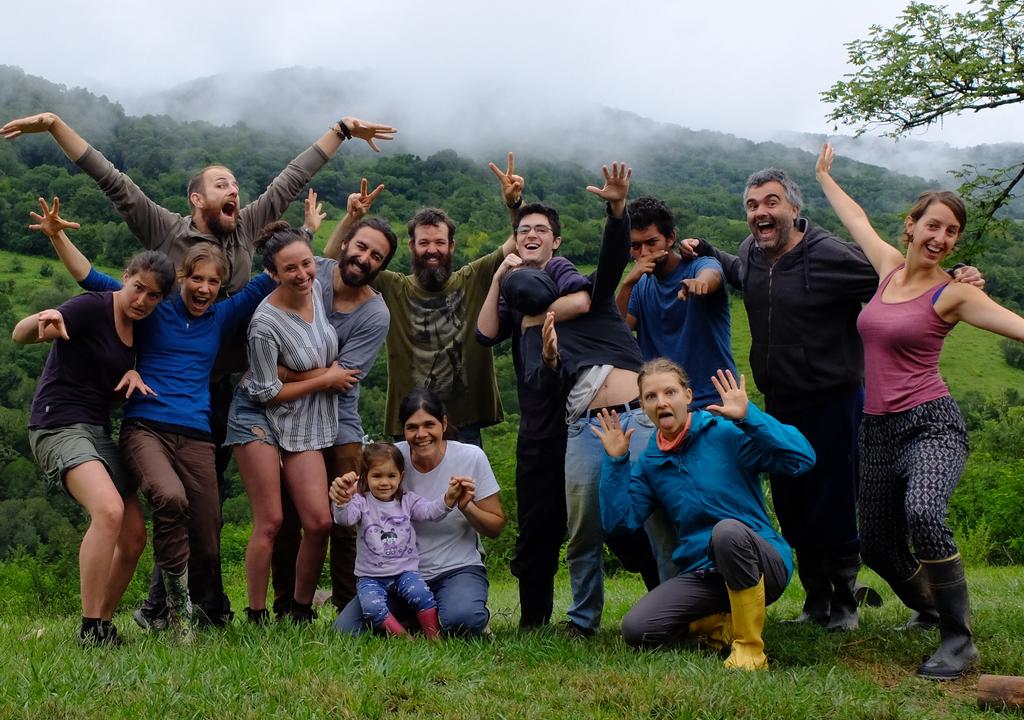 Escape to the Yungas Jungle of Argentina and enjoy sweeping views of the Andes Mountains. Reserva Natural Aldea Luna is known for its retreat-like atmosphere and incredible vegetarian cuisine. Volunteers help with gardening and vegetarian cooking and can spend their free time hiking, trekking and participating in Spanish classes for guests.
50. Roma Ashram

— Águas De São Pedro, Brazil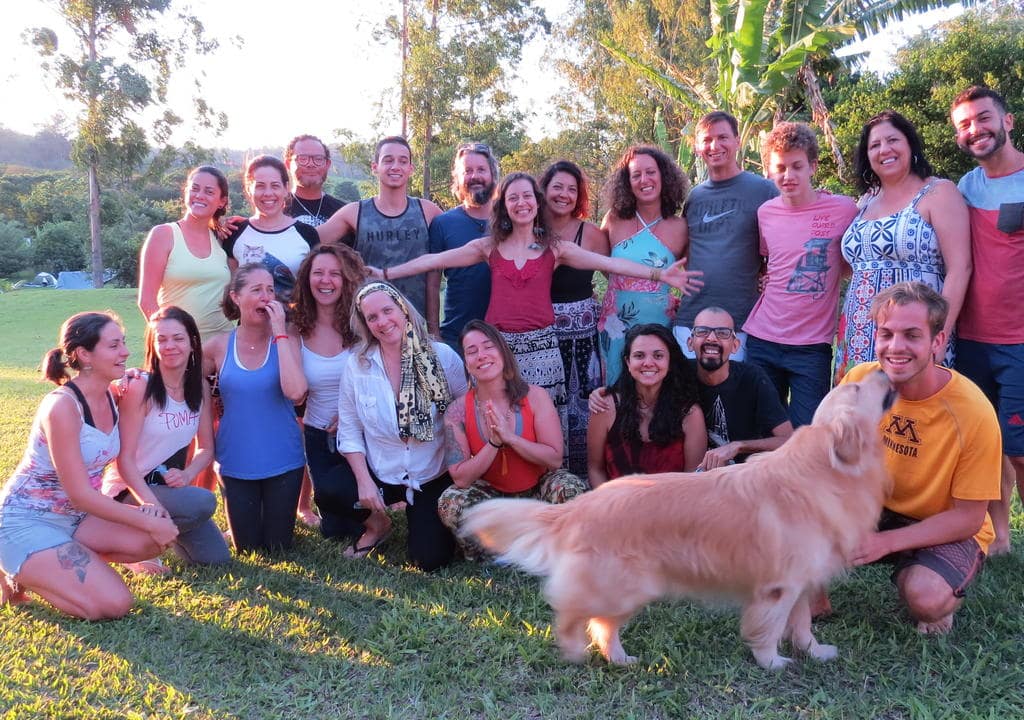 Join an intentional living community at Roma Ashram and help foster a therapeutic and holistic sanctuary for anyone interested learning how to live in deeper harmony with nature. Help with general upkeep of the Ashram, learn Reiki techniques, practice yoga, and eat fresh vegan food daily.
51. Schmitt Haus

— Canela, Brazil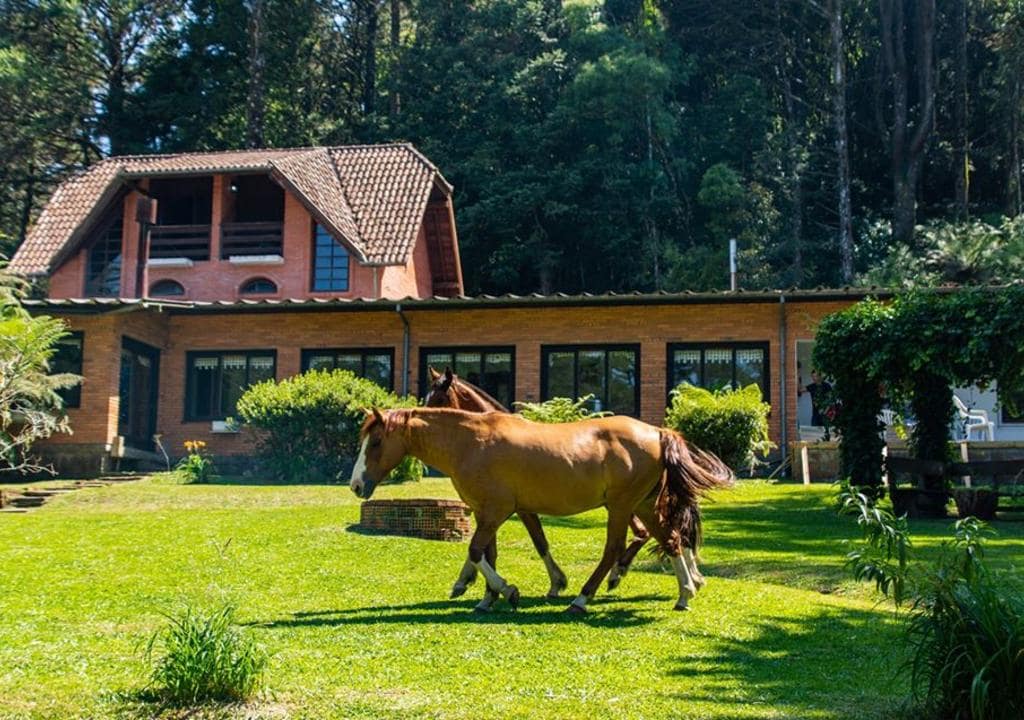 Canela is a small charming town in the Gaucho Highlands with a high influx of local and international tourists. The Schmitt Haus welcomes volunteers who want to get to know the area and contribute to the guesthouse's warm and friendly vibe in exchange for a cozy stay.
52. Sítio Çarakura

— Florianópolis, Brazil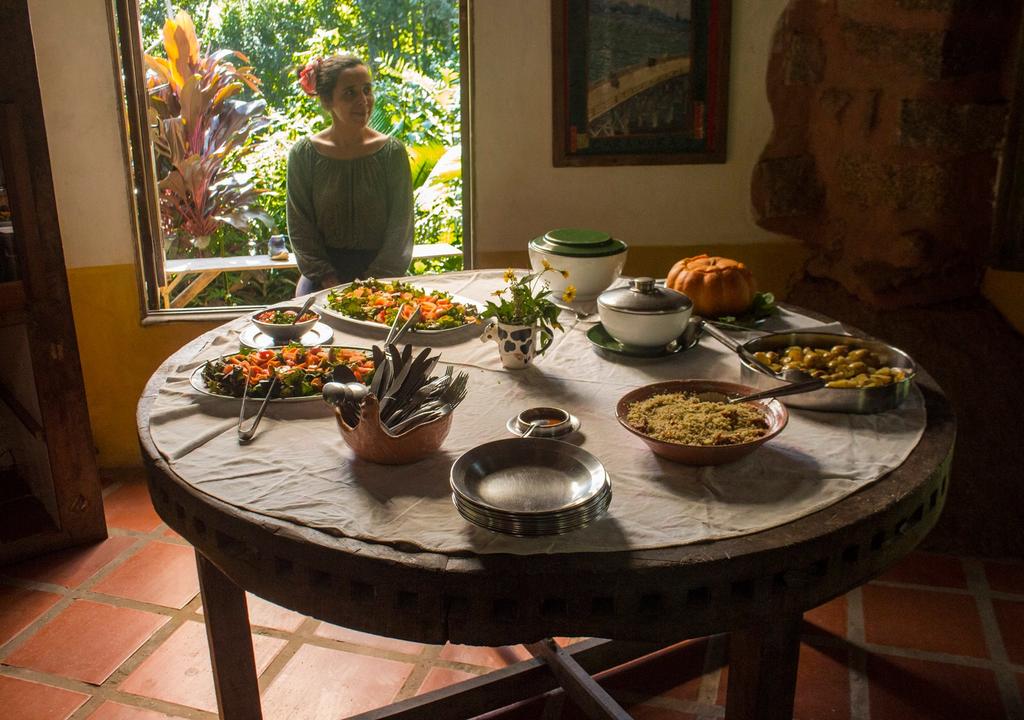 Help with food preparation, animal care, environmental education, and general maintenance in exchange for a stay at this intentional, community space in the stunning countryside of Florianópolis. Learn about agroforestry and gardening techniques while fostering an educational space based on respect, altruism, and conscious living.
53. Viela Hostel

— Lençóis, Bahia, Brazil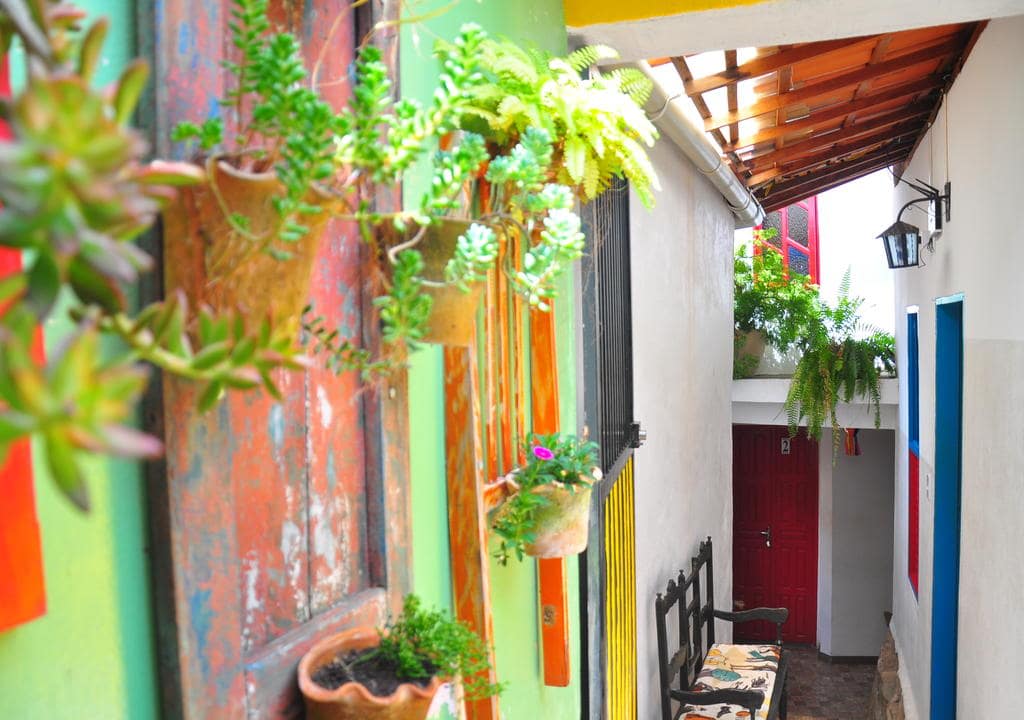 Did you even go to Brazil if you didn't visit Bahia? Make your stay in Bahia count by lending a hand at Viela Hostel in Lençóis, Brazil. Help with hostel administration and spend your free time exploring the surrounding natural wonders, including Brazil's world-famous National Park, Chapada Diamantina.
54. Vila das Borboletas

— Piedade, Brazil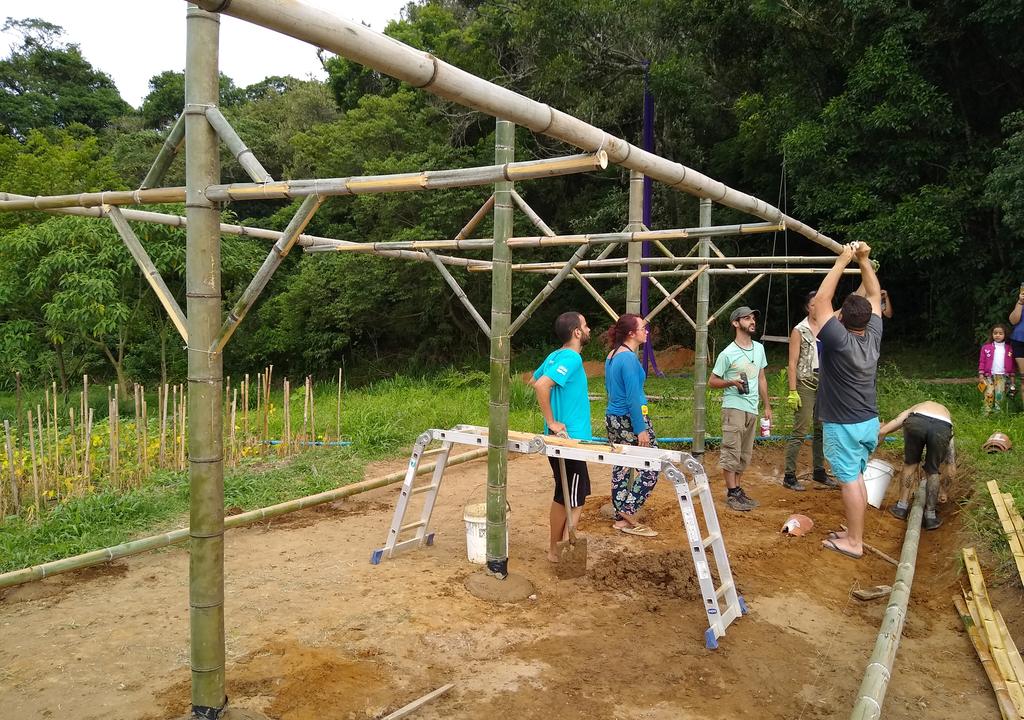 Vila das Borboletas describes itself as a "place for growing one's own food, living together in harmony, personal transformation and sustainable accommodation." Located in the middle of the Atlantic Forest, this opportunity is perfect for travelers interested in learning about self-sufficient living. Enjoy simple pleasures like meals shared around evening campfires, cooling river baths, spectacular sunsets, and the comfort of community living.
55. Vila Flor Eco Hostel

— Mata De São João, Brazil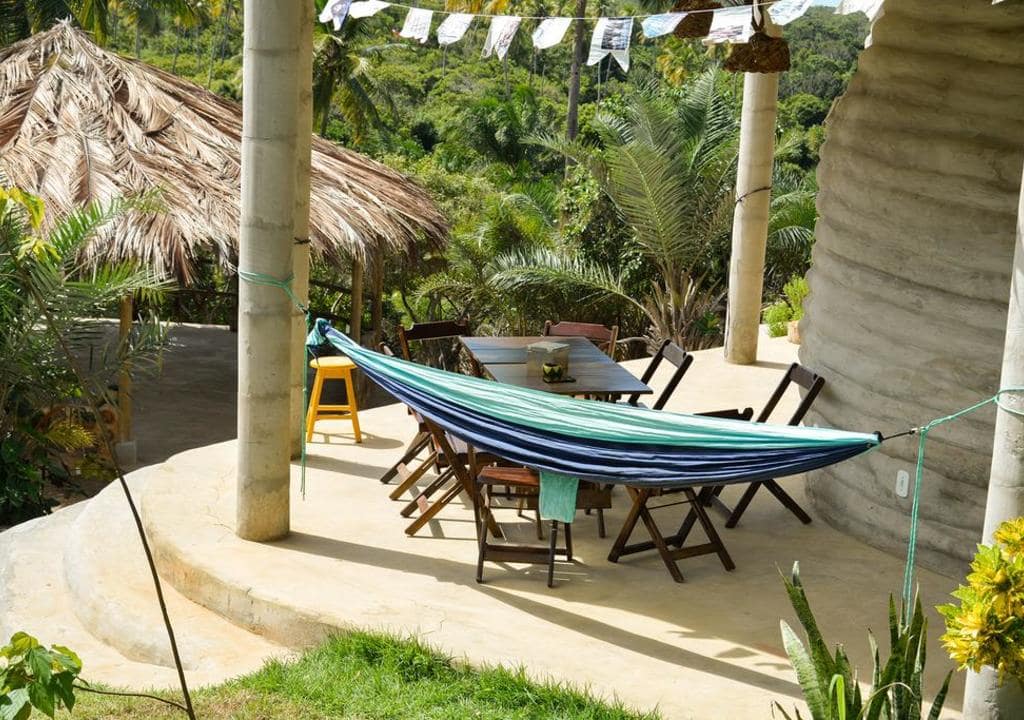 Vila Flor Eco Hostel fosters an environment that encourages you to establish relationships within the community while working and building your knowledge of the surrounding culture, art and nature. Located in Mata de São João, Vila Flor offers incredible landscapes and views that you'll only find in Bahia!

56. Vivero La Huella

— Valdivia, Chile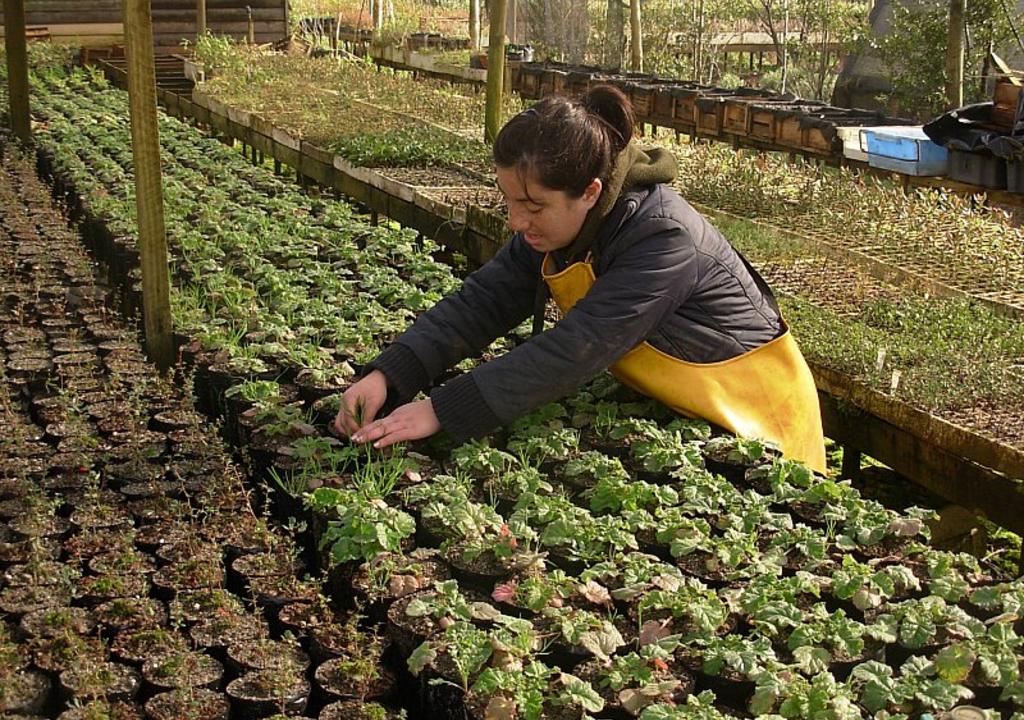 Learn about the sustainable production of ornamental plants in southern Chile. Volunteers at Vivero La Huella help with nursery planting, learn environmental conservation practices, and can explore the region's spectacular nature during their time off.
57. Walk on the Beach Hostel

— Rio de Janeiro, Brazil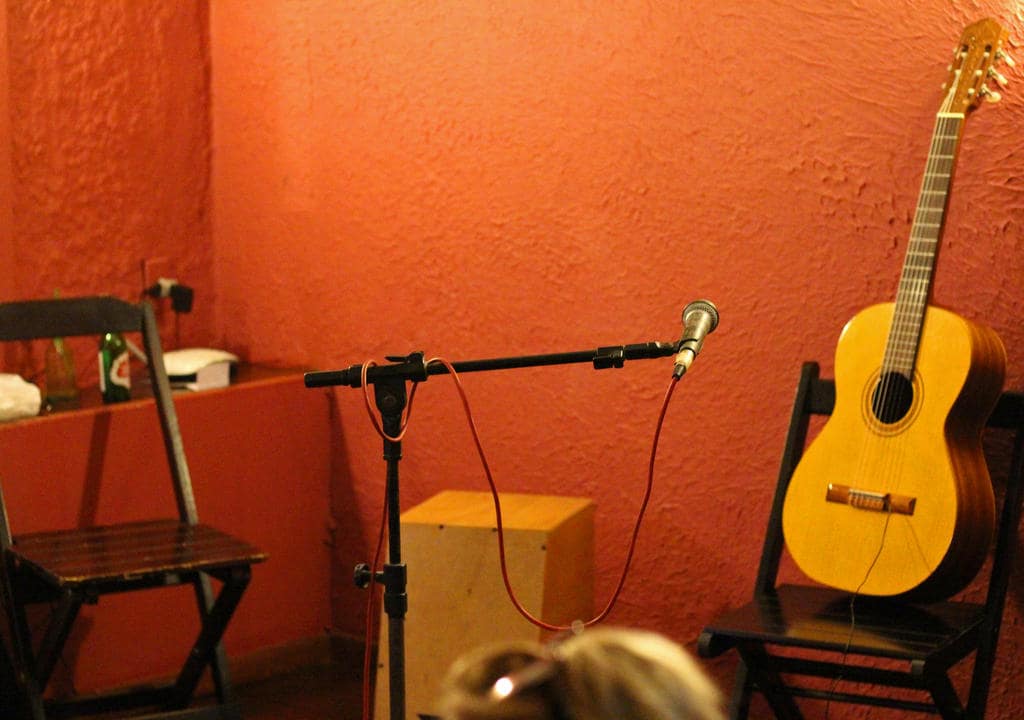 Join this hostel in Rio de Janeiro, Brazil in a variety of ways. From helping with guests to handy tasks to keeping the party going at the bar or helping manage social media, this host provides a relaxed, friendly and fun environment.
58. Wanana Rooftop Hostel

— Piura, Peru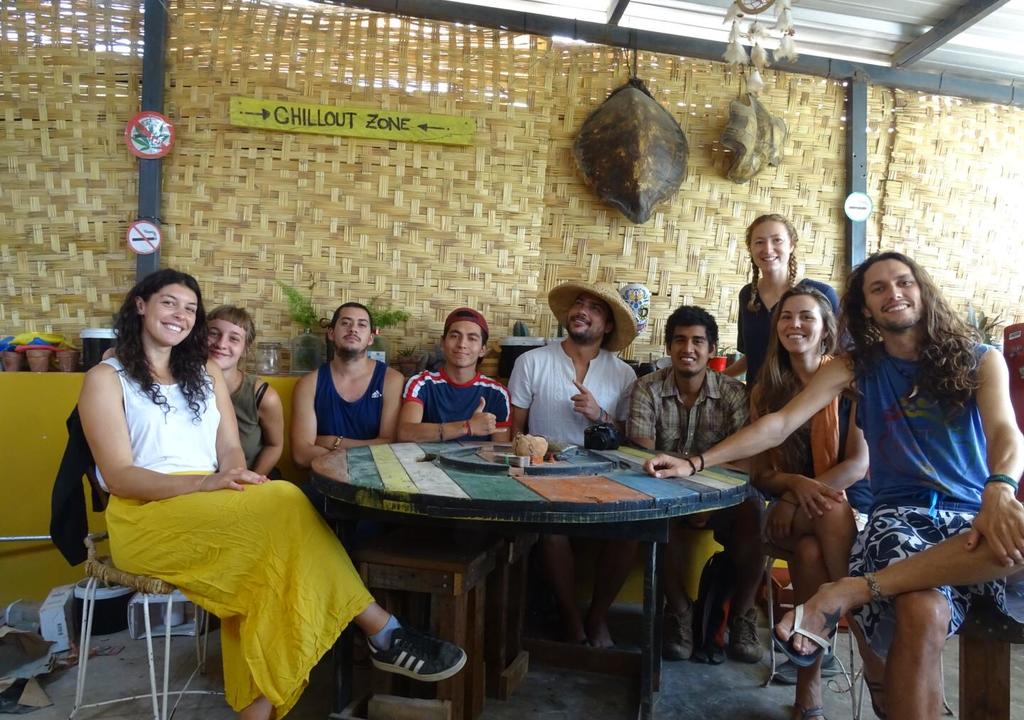 If you have two weeks to spend in Piura, Northern Peru, join this team of friendly and fun volunteers to help at this hostel in reception, cleaning, construction, landscaping or ecological projects.
59. WE Hostel

— São Paulo, Brazil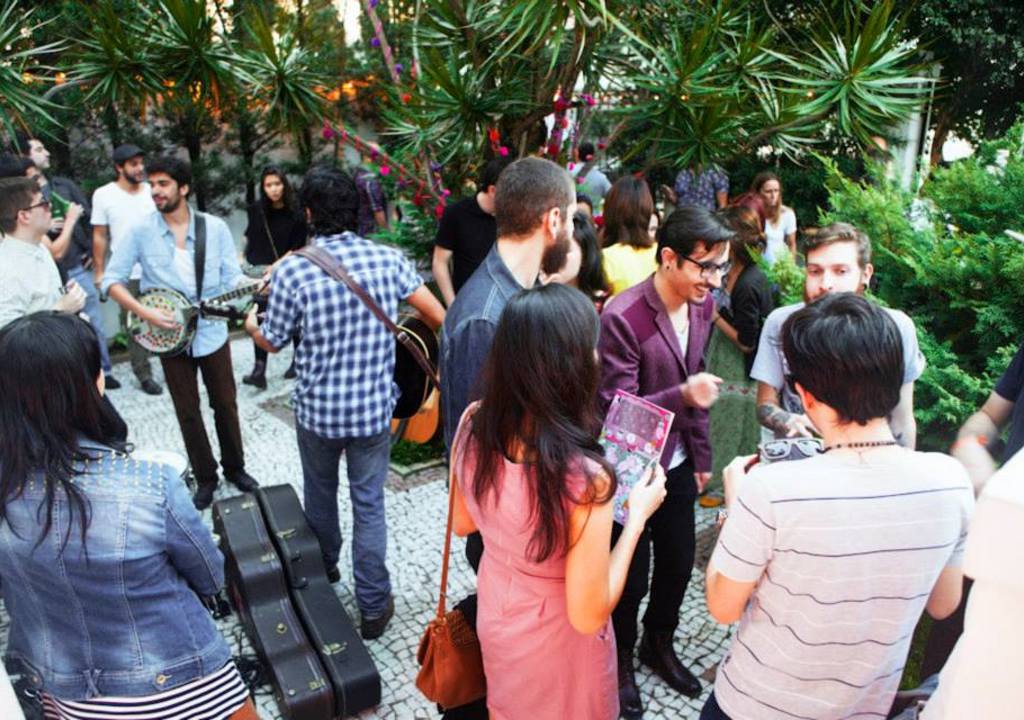 This hostel has a built-in philosophy that we are always better when we do something together. When you join the team at WE Hostel in São Paulo, Brazil, you make the hostel your own. The host believes that running a hostel is like traveling without moving around because you have the ability to meet people from all over the world and learn new things everyday.
60. Yolo Hostel

— Búzios, Brazil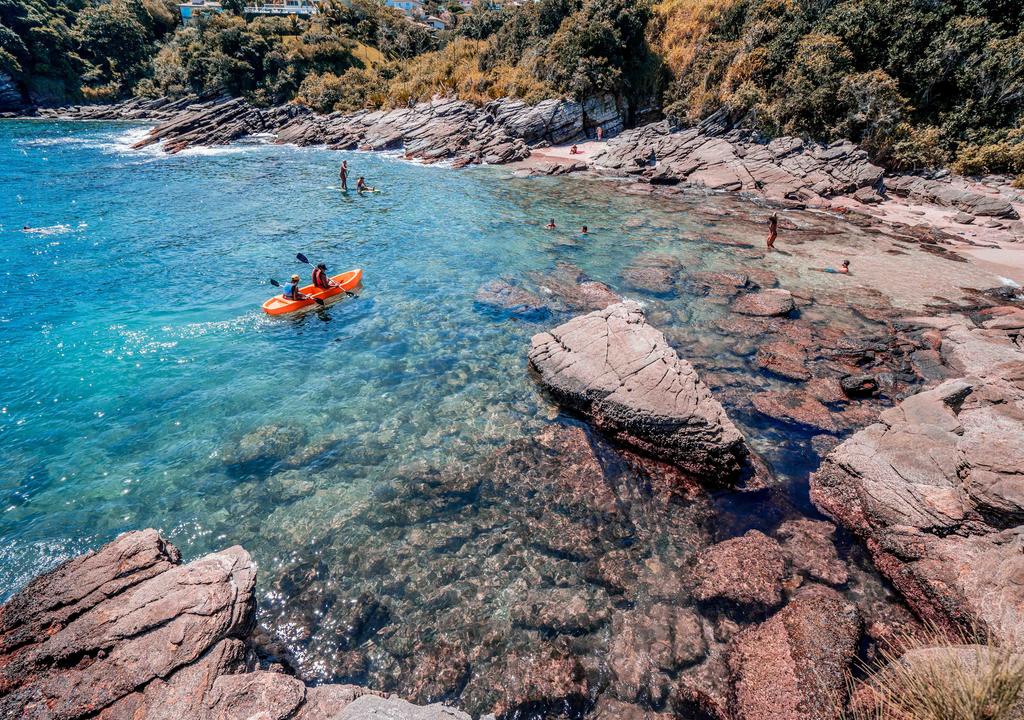 Don't miss out on this small hostel located in Búzios, Brazil, a small city with 23 beaches and a sun that never stops shining. Passionate travelers willing to help in a variety of tasks will feel at home with a nice garden, slack line, pool, bar and BBQ pit on site.