Best Worldpackers Hosts 2021
The best worldpackers hosts of 2021 are those who met the three criteria: Community development, Cultural exchange and Restoration of our planet.
14min
In 2020, we went through a huge challenge for humanity. In 2021 we started the recovery process! The entire world has mobilized for vaccination, so that we can travel safely again soon.
In the seventh edition of the Best Places to Collaborate award, we selected the 60 best worldpackers hosts, who met the criteria and got excellent reviews from volunteers.
This award was created by the Worldpackers team to thank the hosts who share our purpose of transformation and development, collaborating with volunteers from around the world, in more than 150 countries.
Worldpackers Best Hosts 2021
The best volunteer hosts are those who provide good experiences to volunteers, have a positive impact on the planet and help their local community. Some meet the three criteria at the same time, others are stronger on specific criteria.
This year's best hosts continued to overcome the challenges of the pandemic, leading projects that support at least one of three fundamental pillars:
- Community development: impact and social awareness;
- Cultural exchange: immersion in local cultural, language practice, connection with international travelers and local people;
- Restoration of our planet: environmental awareness, sustainability and connection with nature.
Worldpackers Best Hosts: South America
1. La Humahuacasa - Humahuaca, Argentina
Described by travelers as warm and welcoming, the hosts of La Humahuacasa deserve our recognition for being able to make anyone feel at home, no matter where they come from.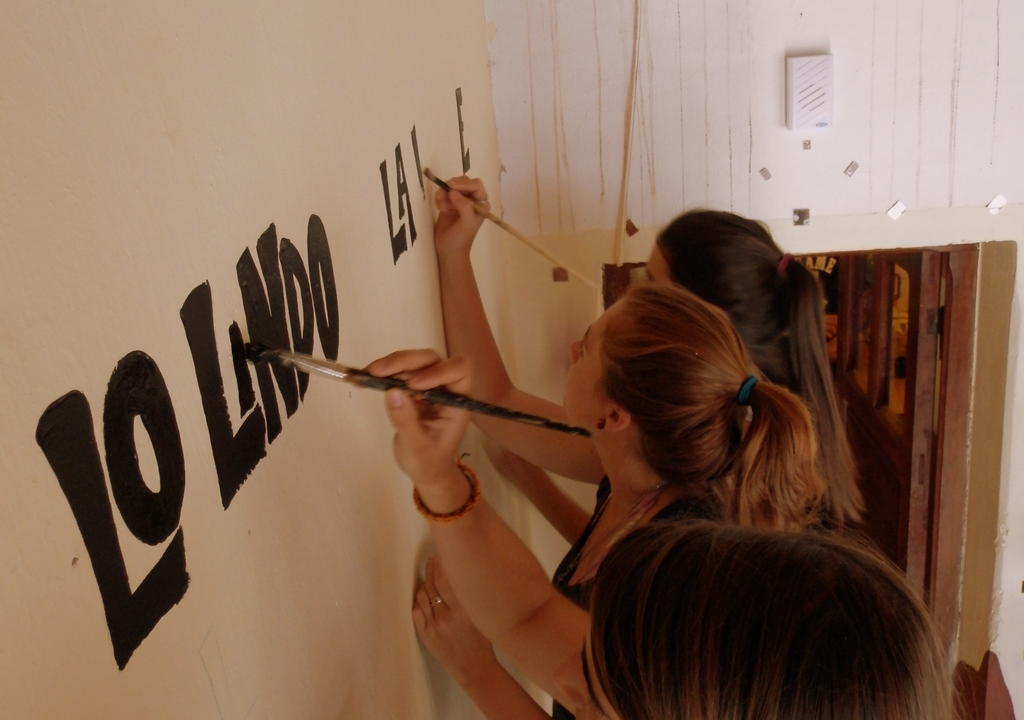 2. World Hostel - Florianópolis, Brazil
The amazing landscapes of Floripa are the perfect setting to meet other volunteers and guests, especially if you want to practice Spanish with people from Argentina and Uruguai. The World Hostel is just two blocks from the beach and received top marks on volunteer reviews.
3. Tetris Container Hostel - Foz do Iguaçu, Brazil
Reviews about Tetris emphasized the professionalism of the hosts and how modern the hostel looks! For those who want an international experience without having to leave Brazil, you can practice English and Spanish in this welcoming environment and visit the Cataratas.
4. Social Hostel - Curitiba, Brazil
The Social Hostel has become a traditional hostel in Curitiba. Well-decorated, close to bars, parks, restaurants and the bike lanes at Avenida Sete de Setembro, right in the city center. In addition to the welcoming atmosphere and good local beers, Social Hostel also welcomes pets!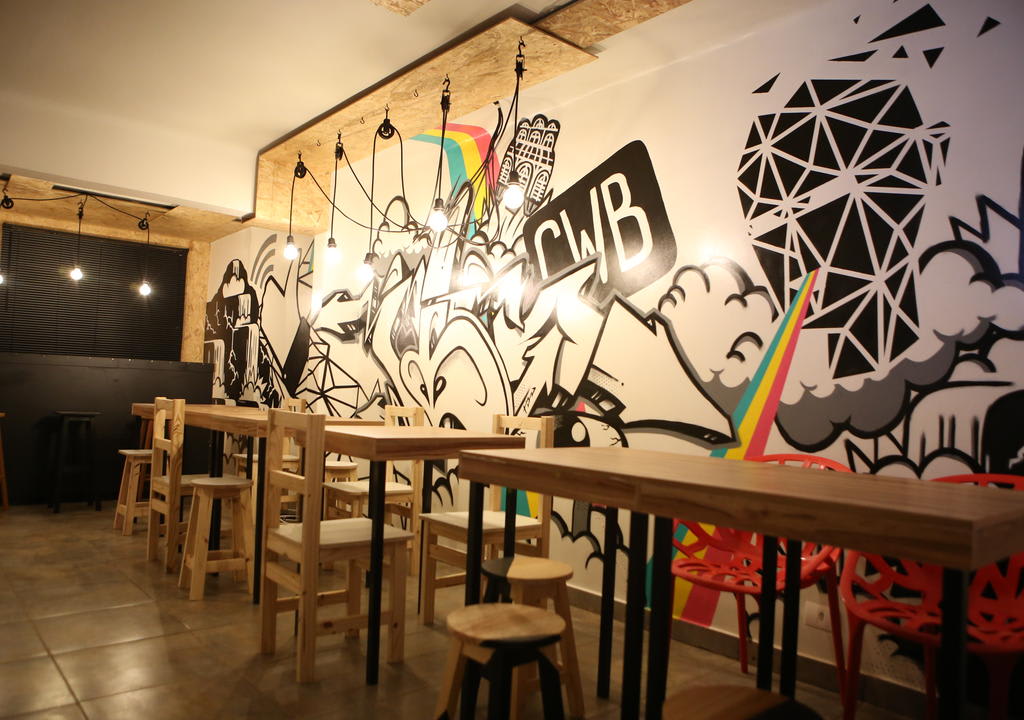 5. Porto Alegre Hostel Boutique
A great place for a barbecue and discovering local wines, the Porto Alegre Hostel Boutique has entered our list of best hosts 2021 for promoting cultural exchange, with tours and a great environment, while managing to have a flexible schedule for volunteers.
6. Zili Pernambuco Hostel, Camping Urbano, CoWork, CoLiving e Arte – Recife, Brazil
Located in the heart of Recife, Zili Pernambuco Hostel brings many experiences in one, with art and integration. Volunteers can help with painting, gardening and writing articles for the hostel's website. Hosts Luigi and Vanja received many compliments for their warm welcome, especially from travelers who were volunteering for the first time.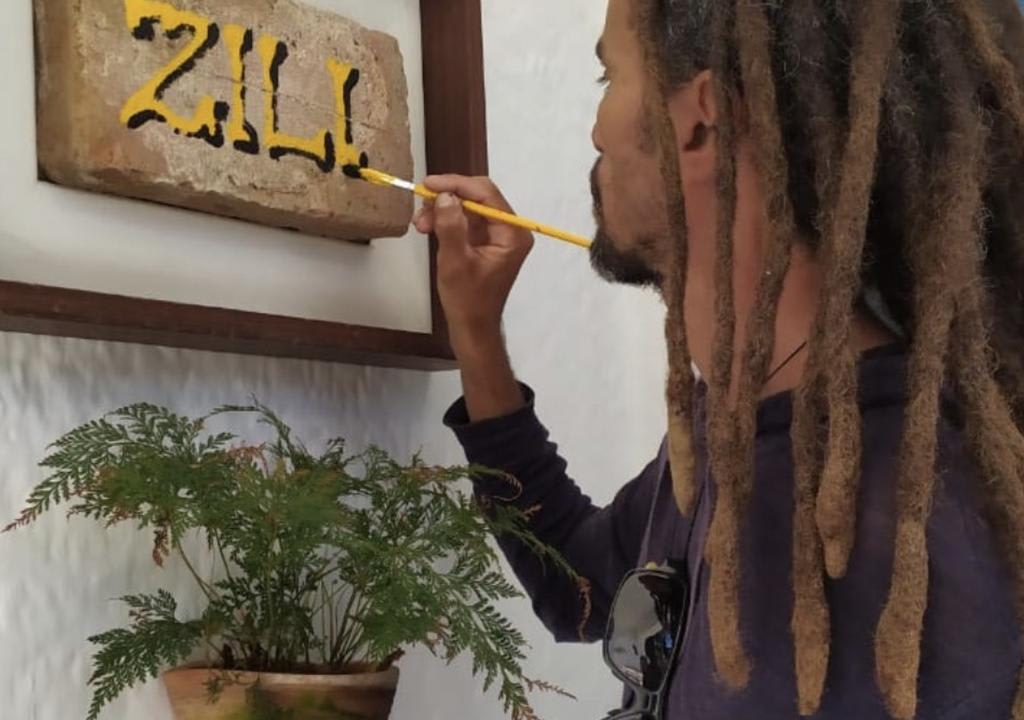 7. Pico dos Cabritos Park & Templo Arcanjo Miguel - Extrema, Brazil
For those who like to connect with nature, this place is in the middle of the Pico dos Cabritos Ecological Park, in the Mantiqueira mountain range, in Minas Gerais.
The partnership between Pousada Saúde Melhor and Templo Archangel Miguel contributes to the restoration of the planet by working with ecological projects and also helps many people in their spiritual healing process.
8. Villa Virtudes - Guarapari, Brazil
The host Joaquim was mentioned in the review for his commitment and dedication, for being always willing to answer the volunteer's questions, besides maintaining an incredible atmosphere at Villa Virtudes , 4 blocks from the beach!
9. Meu Hostel - Maceió, Brazil
Meu Hostel is in one of the most beautiful regions of the Brazilian coast. The host, Aline, has built a cozy space that welcomes travelers from all over the world, being one of our high demand hosts!
Volunteers loved the easy and quick tasks, as well as the organization and flexibility of the hostess.
10. Green Haven Hostel - Ubatuba, Brazil
Based on Vinicius' volunteering experiences around the world, Green Haven Hostel is ready to welcome volunteers who want to visit the Atlantic Forest and the north coast of São Paulo. The volunteers complimented the warm style and excellent breakfast.
11. Hostel da Vila - Ilhabela, Brazil
Hostel da Vila was awarded for its excellent structure to receive volunteers, in an idyllic place, and also for contributing to the restoration of the planet in their local community.
This host was part of one of our Beach Cleanups, welcoming volunteers who helped clean Ilhabela's beaches.
12. Ô de Casa Hostel - São Paulo, Brazil
Those staying at Ô de Casa Hostel will get to know one of the best hostels in Brazil, in the center of the largest city in the country, São Paulo.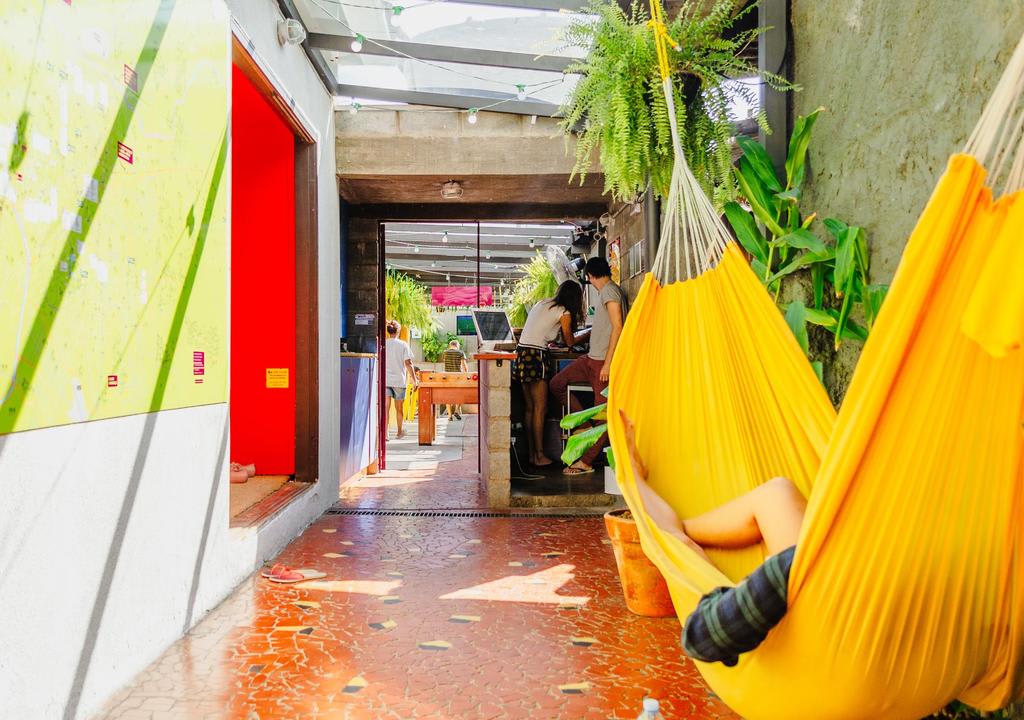 Volunteers liked the task schedule, how it was easy to practice other languages and the possibility of bonuses for volunteers.
13. Romã Ashram - Águas de São Pedro, Brazil
A healing space, to connect to mother Earth, this is what you can expect at Romã Ashram . This host has been awarded for contributing to restoring our planet, providing vegan food to guests and volunteers, as well as helping the community on the path of self-knowledge.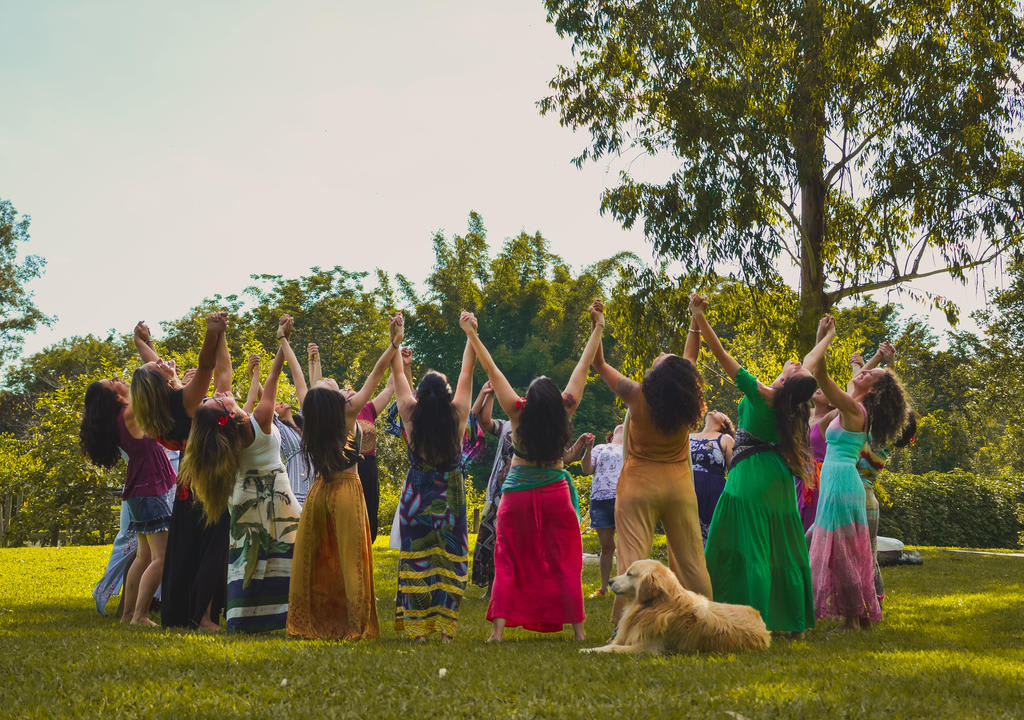 14. Chalé Bamboo – Praia de Paúba, Brazil
The host Mel and her team were praised for making all volunteers feel at home. In addition, the Chalé Bamboo contributes to the restoration of our planet and the development of our community.
15. Vila Bonete - Ilhabela, Brazil
Located in a community with only 300 residents, Vila Bonete is a unique space that contributes to the restoration of the planet and receives volunteers for all kinds of tasks from gardening to bartending, one minute from the beach.
16. Alma Vira Lata - Ubatuba, Brazil
The NGO Alma Vira-Lata has volunteers to care for abandoned dogs, providing vaccines, castration and then looking for new homes and loving families!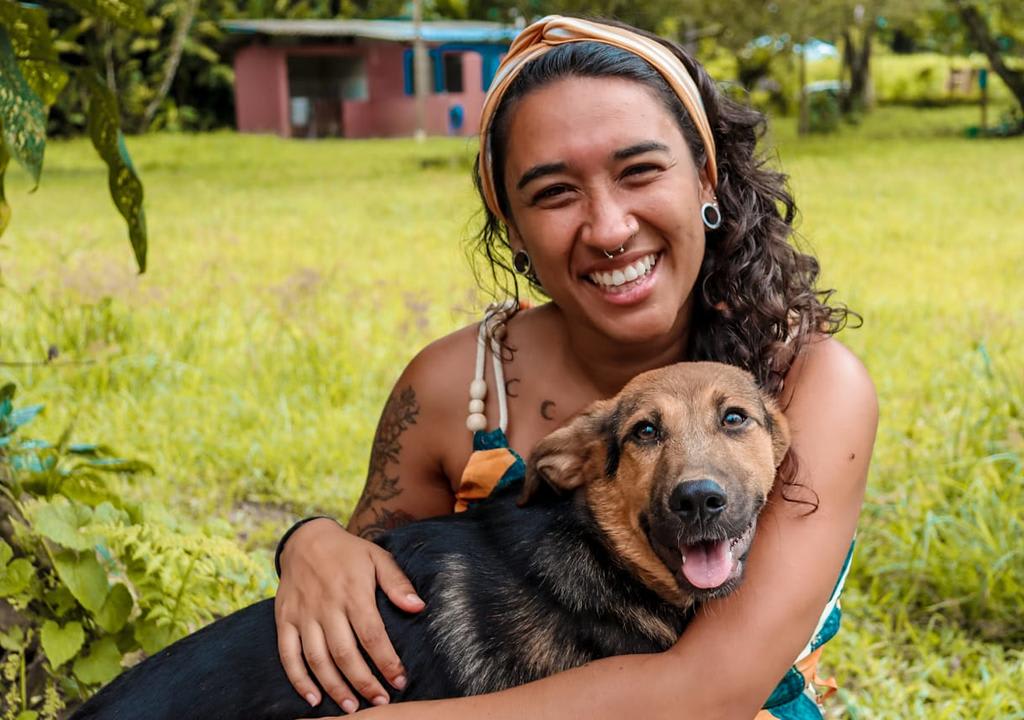 They offer accommodation with wi-fi and help volunteers from all over the world to get to know the beautiful coastline with beaches and waterfalls in their time off.
17. Pousada Atelier Aly da Costa - Iguape, Brazil
The Pousada Atelier Aly da Costa is a space that contributes to our community, where volunteers and guests can learn about local art and culture.
An experience for those who want to feel totally at home, living with the family of hostess Aly while helping with tasks and enjoying the beaches of the region.
18. Lamparina Hostel - São Paulo, Brazil
A new space in one of the best neighborhoods of São Paulo for backpackers, Lamparina Hostel contributes to keeping the backpacker spirit alive in one of the largest cities in Brazil.
Host Vitor and staff have been praised for their excellent food and scheduling for volunteers, as well as enabling an international environment where volunteers can practice English.
19. Nazaré Uniluz - Nazaré Paulista, Brazil
Nazaré Uniluz contributes to the community by offering meditation, courses and practices, promoting self-knowledge and mindfulness.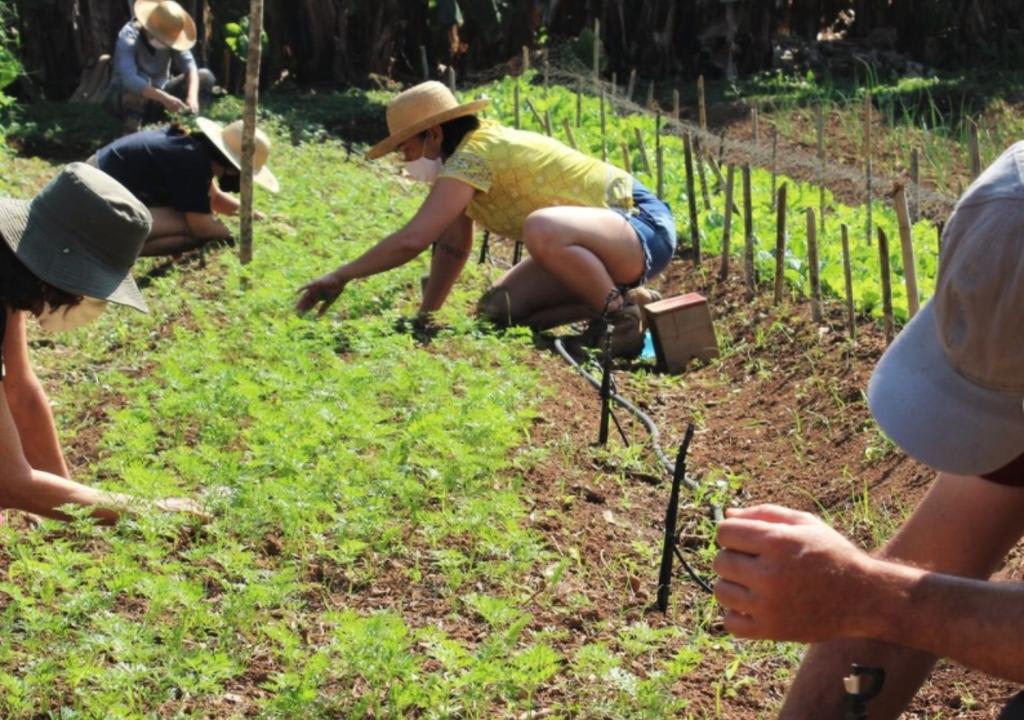 With over 40 years of experience in volunteering, they have received excellent reviews from worldpackers members, especially for those who enjoy ecological experiences.
20. Pura Vida Hostel - Rio de Janeiro, Brazil
A medieval castle near the beach in Rio de Janeiro really catches the eye. But Pura Vida Hostel goes beyond its picturesque look.
The host Felipe was praised for the cleanliness and organization of the space, besides providing an environment for everyone, from those who like to party to those who came to relax in nature.
21. Selina Lapa - Rio de Janeiro, Brazil
With an outdoor terrace and views of the city, Selina Lapa Rio de Janeiro was awarded for promoting cultural exchange, and having a great space: restaurant, cafeteria, air-conditioned rooms, bar, shared lounge and free Wi-Fi in all areas.
22. Ilhéus Olivença Camping - Ilhéus, Brazil
Cleanliness and service are some of the activities of volunteers at Camping Ilhéus Olivença, which is close to the beach and delivers a camping experience for those who love nature.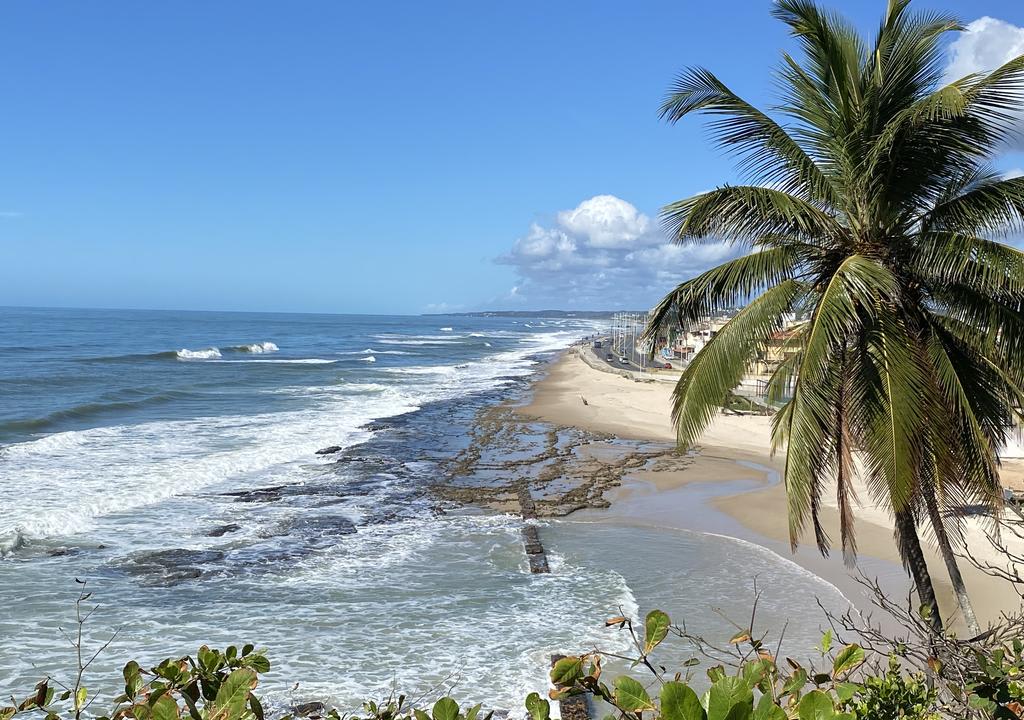 It was awarded for the excellent structure and the environment that promotes cultural exchange in one of the most beautiful places in Bahia.
23. Canto da Praia Beach Hostel - Arraial do Cabo, Brazil
Awarded for promoting cultural exchange and offering growth opportunities to volunteers, the Canto da Praia Beach Hostel offers commissions for tour sales and the opportunity for volunteers to sell their products at the hostel.
24. Puleiro HostelBar - Salvador, Brazil
A space that stimulates the artistic spirit and exchange of ideas, the Puleiro HostelBar was awarded this year for bringing together people from all over the world, to listen to good Brazilian music.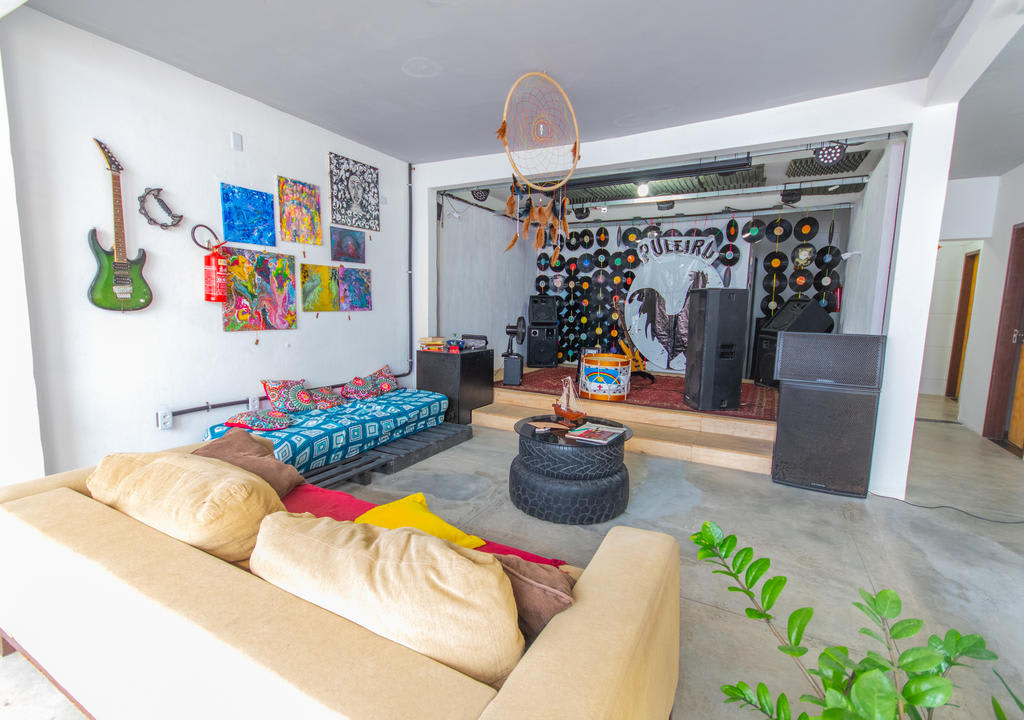 25. Adios Amigos Hostel - Arraial d'Ajuda, Brazil
Three friends who like to exchange experiences with travelers from all over the world and learn more about their cultures – this is the profile of Adios Amigos Hostel in Bahia. They were praised by volunteers for their receptivity and the environment of respect and cooperation.
The hostel has ample living spaces such as TV room, barbecue space, library, gardens, hammocks, musical instruments, movies and video games to deliver the best possible experience to guests and volunteers.
26. Pousada Tatu do Bem - Lencóis, Brazil
A house in the middle of the forest, for those who love swimming in a river or under a waterfall, Pousada Tatu do Bem is the perfect place to connect with nature and forget about the stress of everyday life in countryside Bahia. Hosts Shirley and Eduardo are also backpackers and understand the needs of volunteers.
27. Merced 88 Hostal & Cowork - Santiago, Chile
Housing backpackers and also digital nomads, Merced 88 Hostel is a hostel and coworking led by Loreen, right in downtown Santiago. They had good reviews for cultural exchange, volunteers can learn languages, make friends from other countries and enjoy the night of the capital.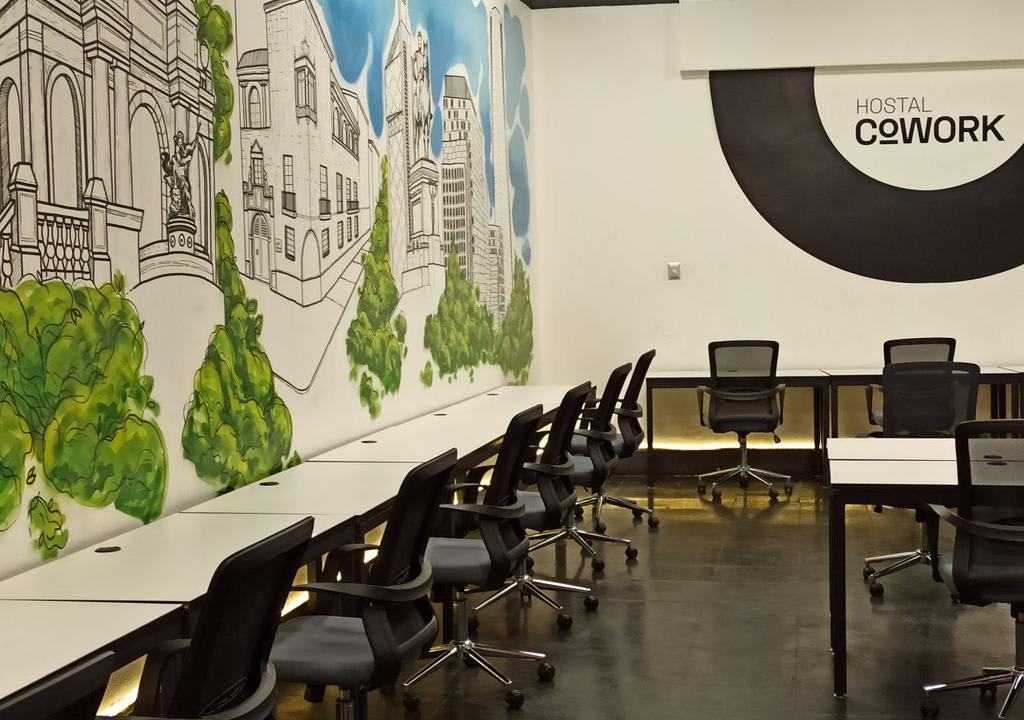 28. Sir Mangle Beach Hostel - San Bernardo del Viento, Colombia
Sir Mangle Beach Hostel is the perfect place to get to know Colombia away from major urban centers like Bogotá. Facing the beach, guests and volunteers at Sir Mangle can enjoy the Caribbean Sea and learn a lot from host Juan Carlos, an environmental engineer who has the dream of building eco-friendly lodgings that help restore the planet. Que chevere!
29. Karandi Hostel - Ballena Bay, Costa Rica
Ballena Bay is one of the most paradisiac places in Costa Rica, a dream for those who like to observe animals, go diving and take pictures of the turquoise sea.
The Karandi Hostel has a large backyard, with trees and hammocks, where guests and volunteers can relax and connect with nature. Volunteers praised the organization and compliance with schedules, as well as the welcoming atmosphere.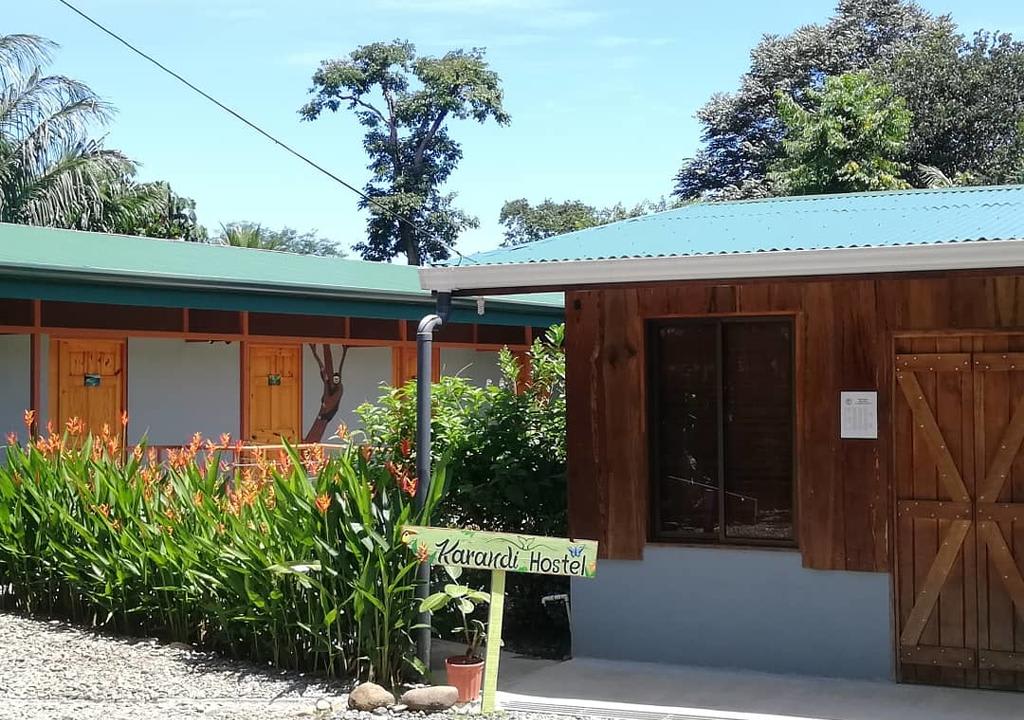 30. Hacienda Colonial Murillo – Cusco, Peru
The host Luis has had the help of volunteers for more than five years to take care of the farm inherited from his grandfather. He has done an excellent job to transform the space in an ecological way, receiving about 15 volunteers at a time.
Hacienda Colonial Murillo is an amazing project, perfect for those who want to meet new people from other countries, as well as exploring the Sacred Valley.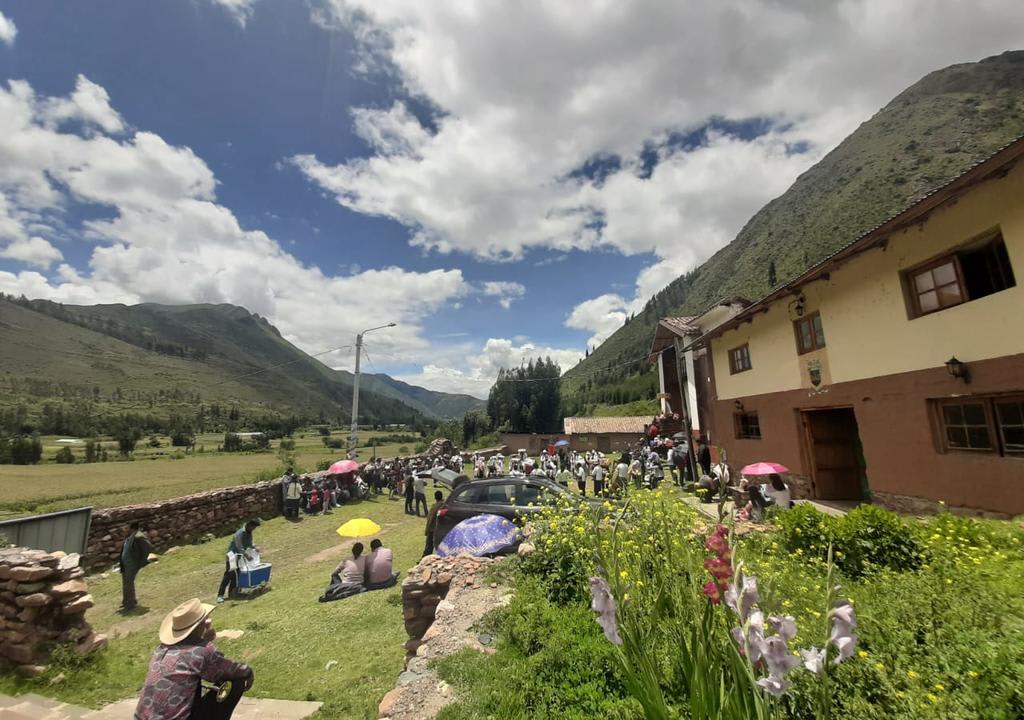 Worldpackers Best Hosts: North America
31. Hostik - Mérida, Mexico
Host Javier was praised for his always clean, comfortable and beautiful facilities. Hostik is also located in the capital of Yucatan state, one of Mexico's most cultural regions, providing many learning opportunities for guests and volunteers.
32. Mayan Monkey Hostel - Cancun, Mexico
An exemplary hostel with incredible décor, well-trained staff and organized tasks for volunteers, the Mayan Monkey was highly praised in reviews and deserves to be among the best worldpackers hosts in 2021.
33. Base Camp Mexico - Orizaba, Mexico
Mario is among the best hosts of Worldpackers in 2021 for his work at Base Camp Mexico , a well-decorated hostel that welcomes people from all over the world and introduces Mexican culture to guests and volunteers.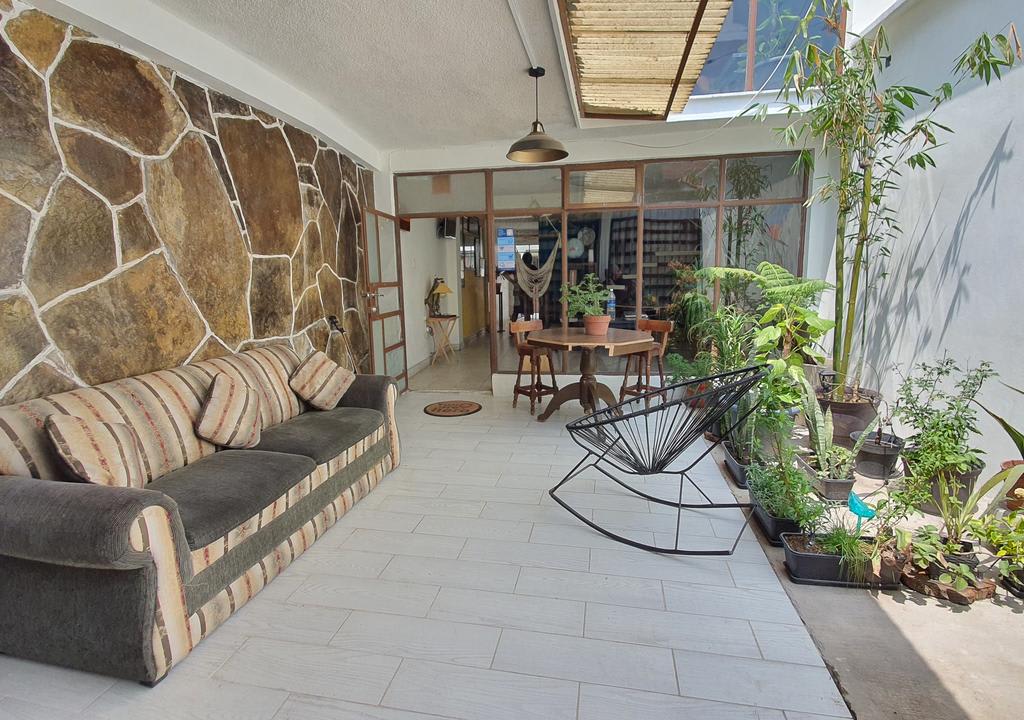 34. Hostal el Alebrije - Valle de Bravo, Mexico
At Hostal el Alebrije volunteers feel like family, with their hours respected and their needs met with empathy and cordiality. The terrace and the landscape of Valle del Bravo also catch the eye!
35. Hotchtel Glamping - Tecolutla, Mexico
The Hotchtel Glamping has huts built with local materials and an environment conducive to cultural exchanges between travelers who want to visit Tecolutla, the closest beach to Mexico City. It's a great destination for volunteers who want to get to know the coastline but don't want to go to the bustling (and more expensive) Cancun.
36. Casa Kraken Hostel - Puerto Vallarta, Mexico
A few meters from the beach and the center of Vallarta, Casa Kraken welcomes people from all over the world volunteering through Worldpackers. The hosts love to introduce the city, bars, restaurants, art galleries and integrate guests and volunteers.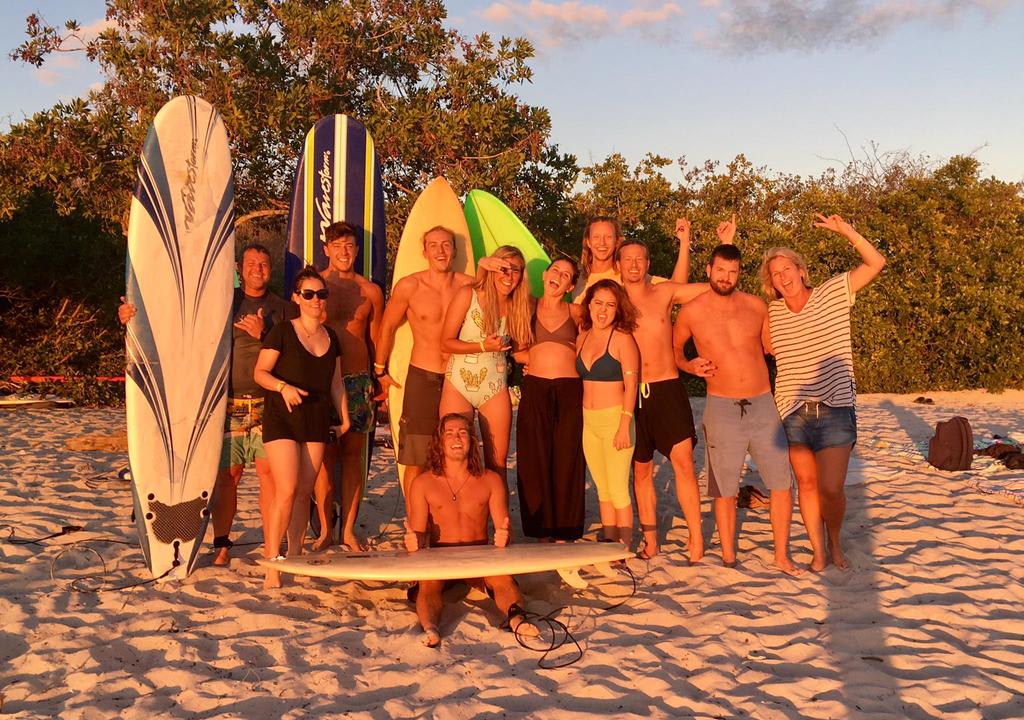 37. La Redonda Hostel - Sayulita, Mexico
Host Lucero's stance is very consistent with Worldpackers' values: leading by example, valuing exchange and respect. The La Redonda Hostel is more than a lodging, offering a complete experience for volunteers or travelers in Mexico.
Sayulita is a small town between the beach and the mountains with many amazing secret places to enjoy nature.
38. Hamakua Guesthouse and Camping Cabanas - Hawaii County, United States
The Archipelago of Hawaii lives in the imagination of people from all over the world as a reference of tropical paradise. Those staying at Hamakua Guesthouse enjoy nature and cultural exchange with locals and travelers, mostly Europeans and Americans.
39. ITH Beach Bungalow Surf Hostel - San Diego, United States
Volunteering in the United States, facing the Pacific Ocean, with breakfast included... It sounds like a dream, but it's what you find at ITH Beach Bungalow Surf Hostel in San Diego.
Host David was praised for being a born leader, integrating volunteers from all over the world, so everyone feels at home.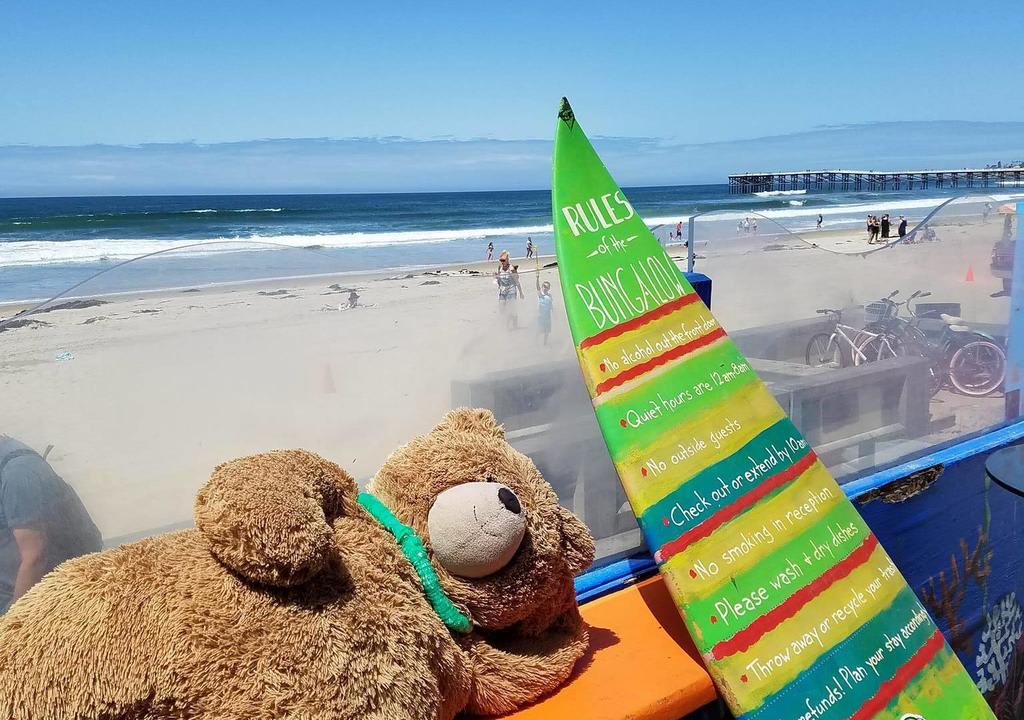 40. Green Tortoise Hostel - King County, United States
The team at Green Tortoise Hostel was praised for flexible schedules, volunteer support, excellent atmosphere and lots of tips for those who want to explore Seattle.
Valuing travelers who prefer to stay for several weeks or months, host Rex encourages cultural exchange, helping Worldpackers to become an inclusive community.
Worldpackers Best Hosts: Africa
41. White Rose Organization - Arusha, Tanzania
Our only award-winning host across their continent, White Rose Organization does a very special job with children in Tanzania. NGO members believe that our future depends on how we handle early childhood education.
Therefore, they strive to provide education and personal growth activites for boys and girls in their local community.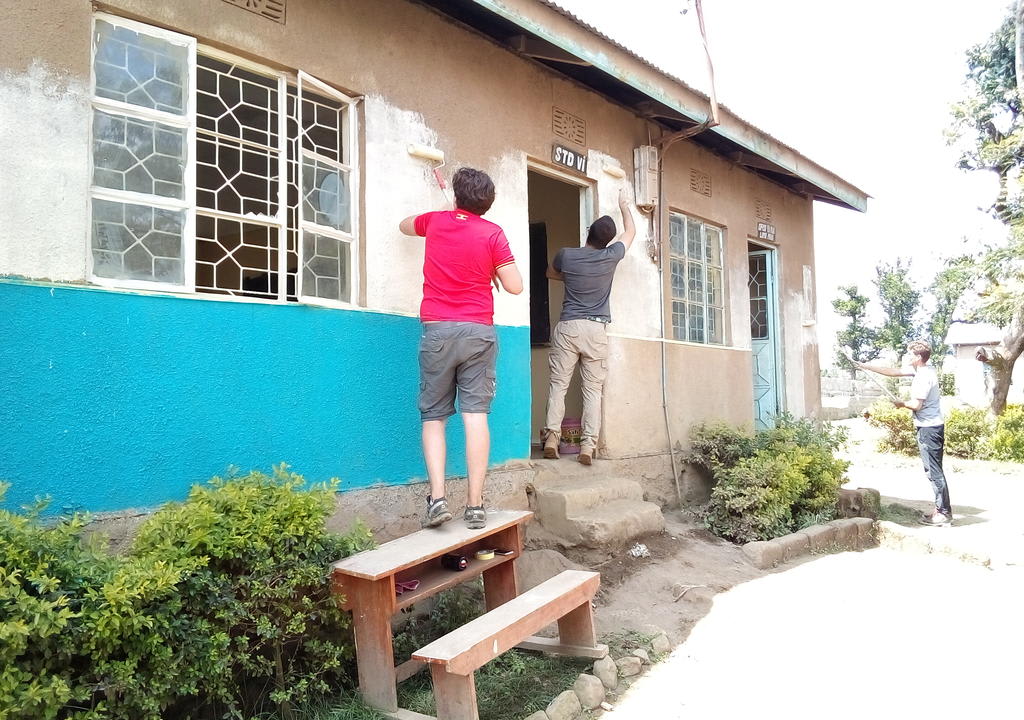 Volunteers are essential on this journey and can teach from languages to sports. In 2021, the NGO needed help especially with renovations and construction, welcoming people from all over the world to help.
They received excellent reviews from the volunteers, including people from various countries such as Brazil, Spain and the United States.
Worldpackers Best Hosts: Europe
42. St Christophers at the Bauhaus - Bruges, Belgium
In St. Christophers at the Bauhaus you will get to know a historic city that is must-see to anyone that goes to Europe. Providing cultural exchange in boat trips and visits to the city's most important sites, owner Stephen is among our best hosts this year.
43. Funk Lounge hostel - Zagreb, Croatia
Voted one of the most desired hostels to volunteer in 2015 by the Worldpackers community, Funk Lounge was awarded this year for continuing to promote cultural exchange between guests and volunteers around the world.
44. Charles Bridge Hostel and Apartments - Prague, Czech Republic
"Your second home in Prague", Charles Bridge Hostel and Apartments has been praised for the receptivity of host Jerry, who provides a cultural exchange environment and plans to offer tour guide services in this beautiful European capital.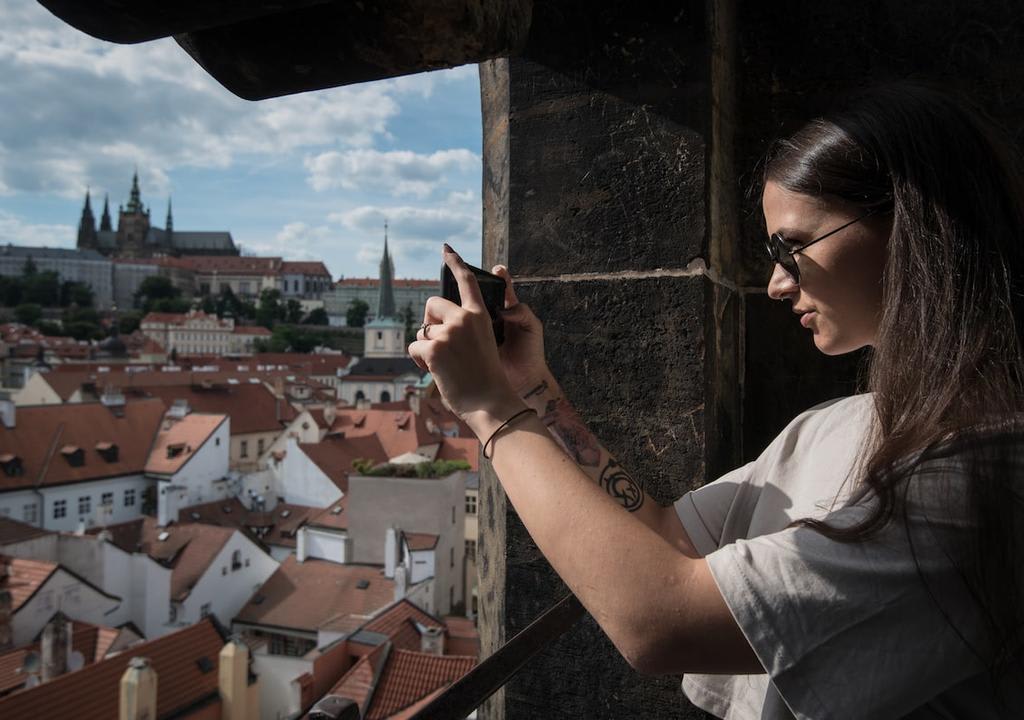 45. Le Chant des Pierres - Dordogne, France
In 2018, a couple decided to live on a farm in the French countryside, with four children and all pets, which included chickens, pigs, dogs and others. This is the story of Le Chant des Pierres, where volunteers can learn French in a familiar environment close to nature.
46. Michaelshof Sammatz - Sammatz, Germany
One of worldpackers' busiest hosts, Michaelshof Sammatz is a space in the German countryside that provides an international environment, full of cultural exchange, where volunteers can learn various skills from barista, gardener to typical food cook!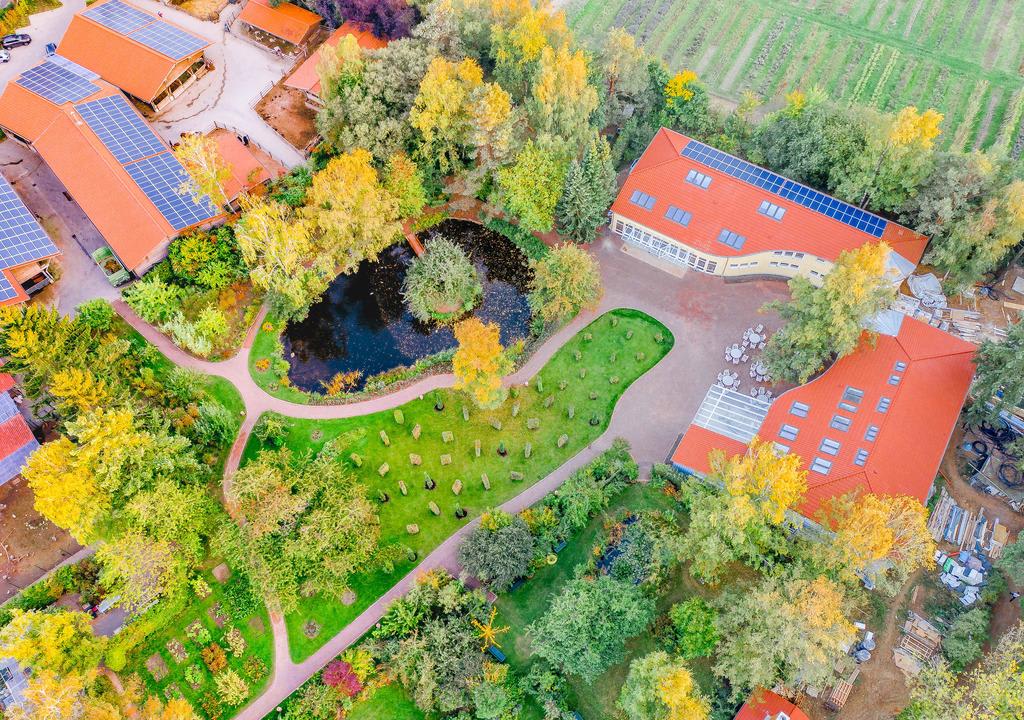 This host contributes to the three criteria: cultural exchange, restoration of our planet and community development. The buildings have solar energy, in addition to some being made with local wood.
47. Creagh House - Ballinrobe, Ireland
Creagh House was highly praised by volunteers, especially those who travel during the summer, when there are lots of guests, typical music and dances of Ireland, forest walks and canoeing!
48. Ostello Bello Assisi-Bevagna - Perugia, Italy
For the hosts of Ostello Bello Assisi-Bevagna it is important that guests feel welcome and supported during their stay. In a historic small town in the Italian countryside, in a region famous for wines and Porchetta (pork), this host was awarded for cultural exchanges and great service.
49. Alvor Ar de Mar - Alvor, Portugal
The host Cristina was praised by volunteers for taking care of their needs individually and building an environment where everyone feels at home to enjoy the pristine Portuguese coast.
50. Nations Gerês - Bed & Breakfast – Gerês, Portugal
Hosts Klaudia and Carlos recevied good reviews for being open-minded and able to create a friendly bond with guests and volunteers right after their arrival.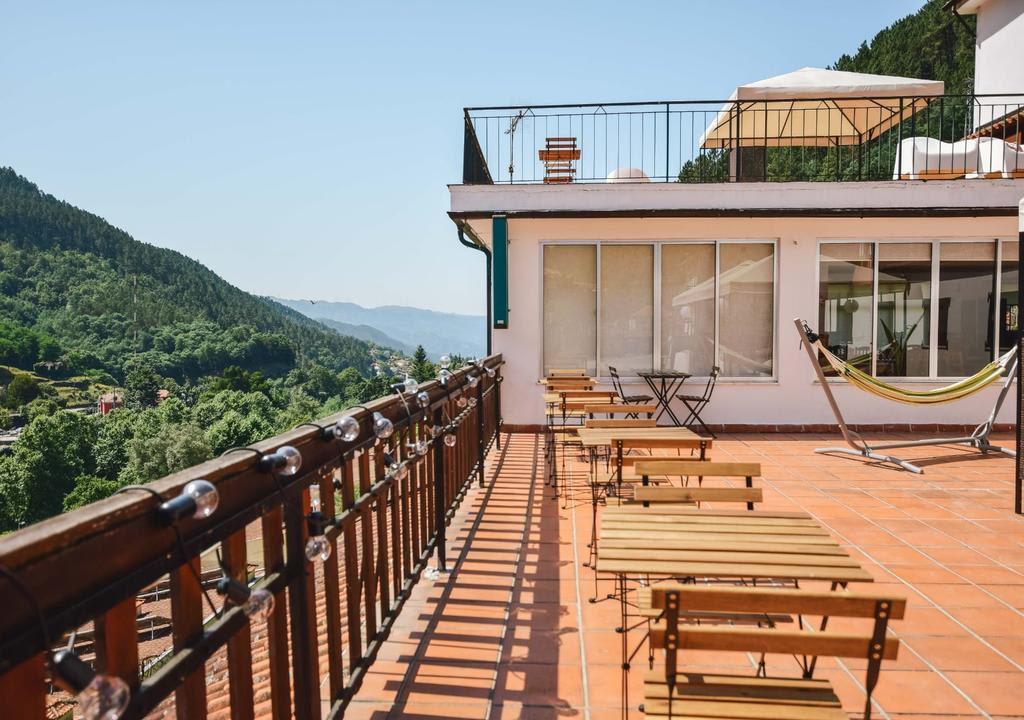 In Nations Gerês you can relax, the hosts are always willing to adapt the schedule of volunteer's tasks to their needs and know all about the surroundings, in a region of exuberant nature in Portugal.
51. Faro Beach Life Hostel - Faro, Portugal
Faro Beach Life Hostel was the first volunteering experience for many people who left positive reviews. With a light workload so volunteers can enjoy the coast of Portugal, excellent breakfast and a great atmosphere for parties, they deserve to be among the best Worldpackers hosts in Europe.
52. Quinta São Bento - Salão Frio, Portugal
Host Paul speaks English, German and Dutch, contributing to the cultural exchanges in the Worldpackers volunteer community, who also praised the space of Quinta São Bento, which stays in the Serra de São Mamede Natural Park, northeastern Portugal, very close to the border with Spain.
53. La Canina - Barcelona, Spain
If you like dogs and want to get to know the mountains of Vallromanes, La Canina is the perfect place! It's in the middle of nature, but close to Barcelona.
Travelers, who volunteered there, complimented the host Irene for organizing the tasks and for always making everyone feel at home.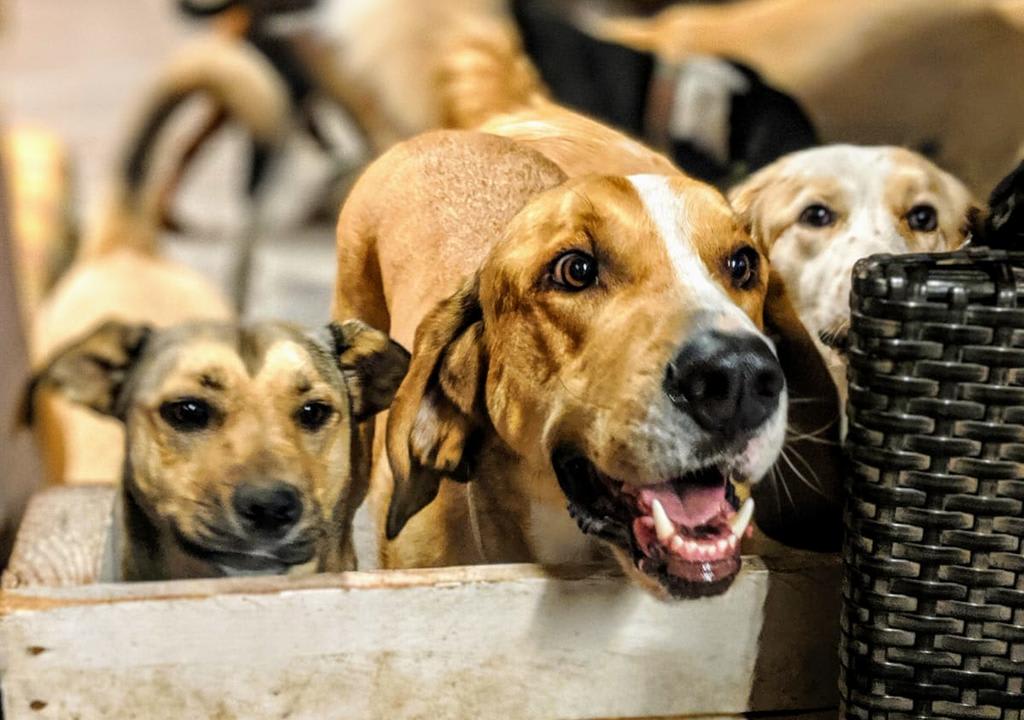 And how would it be different? If we had an award for the cutest volunteer position, La Canina would win.
54. Hostel Ole - Alicante, Spain
Like party hostels? Hostel Ole is the perfect place for you. It is among the best hosts of Worldpackers in 2021 according to volunteers, who loved the parties, dances and the perfect environment to meet people from other countries.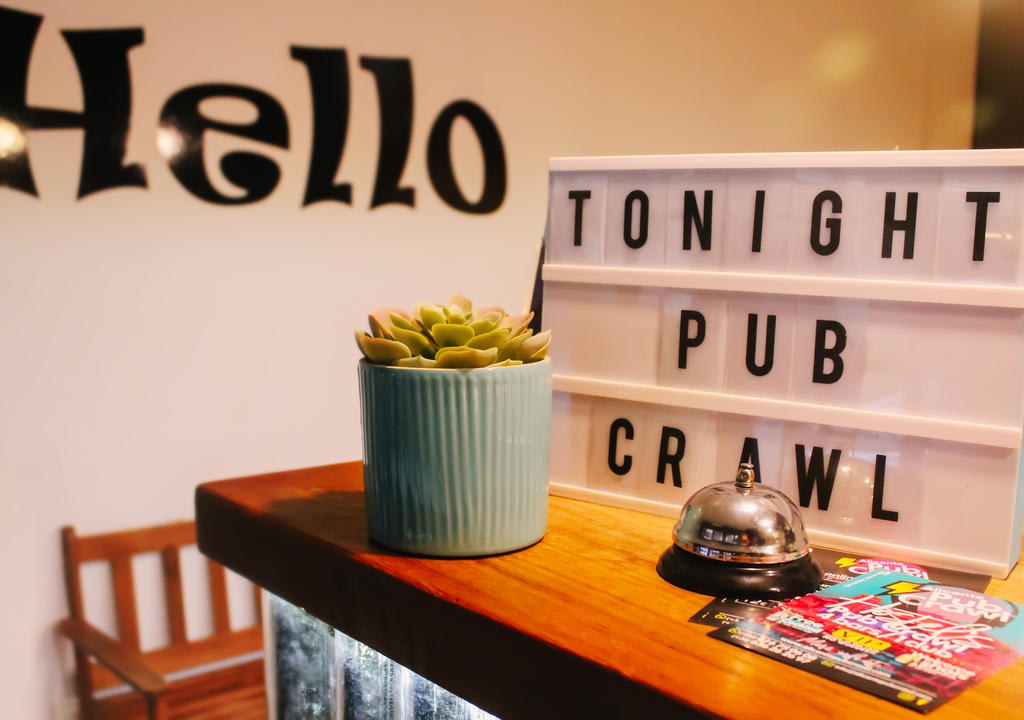 55. Fabrizzio's Terrace - Barcelona, Spain
Fabrizzio's Terrace is in a fantastic location in Barcelona, a city full of culture and capital of Cataluña, a province of Spain that also includes Girona and Tarragona. Volunteers liked the decor, the good breakfast and the view from the terrace.
56. Primavera Hostel - Barcelona, Spain
Led by a group of young people, the Primavera Hostel is in a great location in Barcelona, and has a vintage look, with a lot of interesting details.
Volunteers talked about the hostess's care for everyone's well-being, shared lunches and how they felt at home.
57. Bergsmansgård - Söderbärke, Sweden
A small hotel with 40 beds in the Swedish countryside with a "grandma's house" atmosphere, the Bergsmansgård is led by the host couple Fridus and Roswitha. Volunteers felt very welcomed and developed new skills.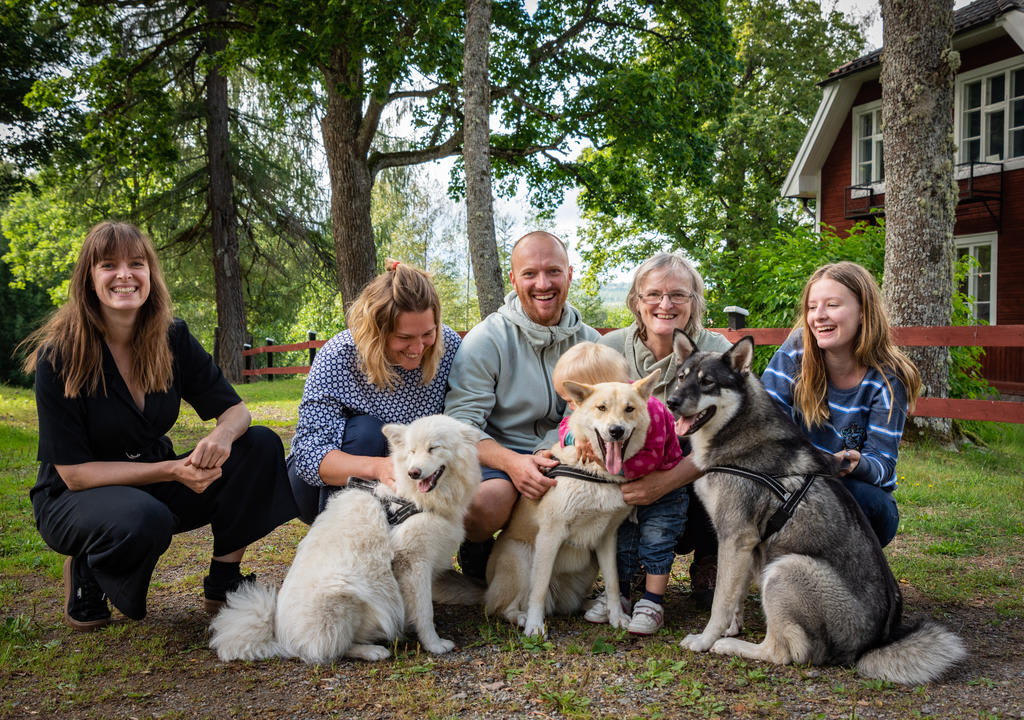 They are on the list of the best hosts of The Worldpackers in 2021 also for the good structure, offering possibility of private room, teaching volunteers about local gastronomy and providing opportunity to learn how a hostel works in practice.
58. CoDE Pod Hostels - THE CoURT - Edinburgh, United Kingdom
Code Pod Hostels - The Court is the network's second hostel in Edinburgh, scotland's capital. The setting is unique: an old, restored prison, right in the historic center. Volunteers loved the breakfast waffles, as well as the cleanliness.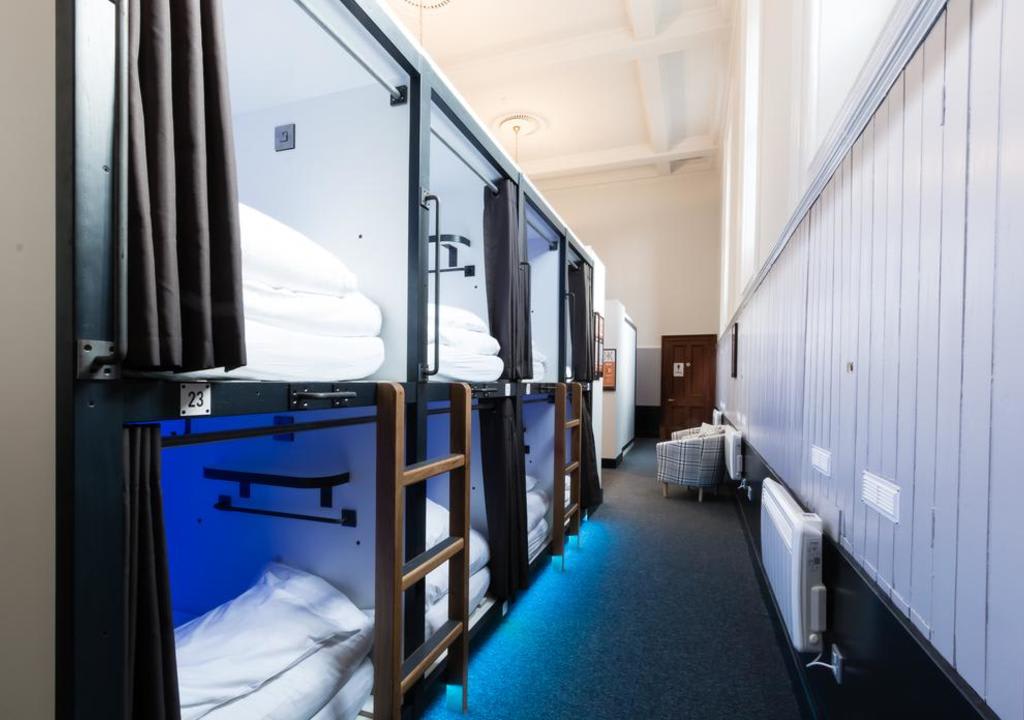 Host Agata has a team of 10 full-time people, plus 4 to 8 volunteers, all working together, sharing meals, beers and stories!
59. Thatched Cottage Hotel - Hampshire, United Kingdom
Tatched Cottage Hotel stands in a quiet area in southern England, just an hour and a half from London. The volunteers liked the environment that facilitates the cultural exchange and dynamic staff.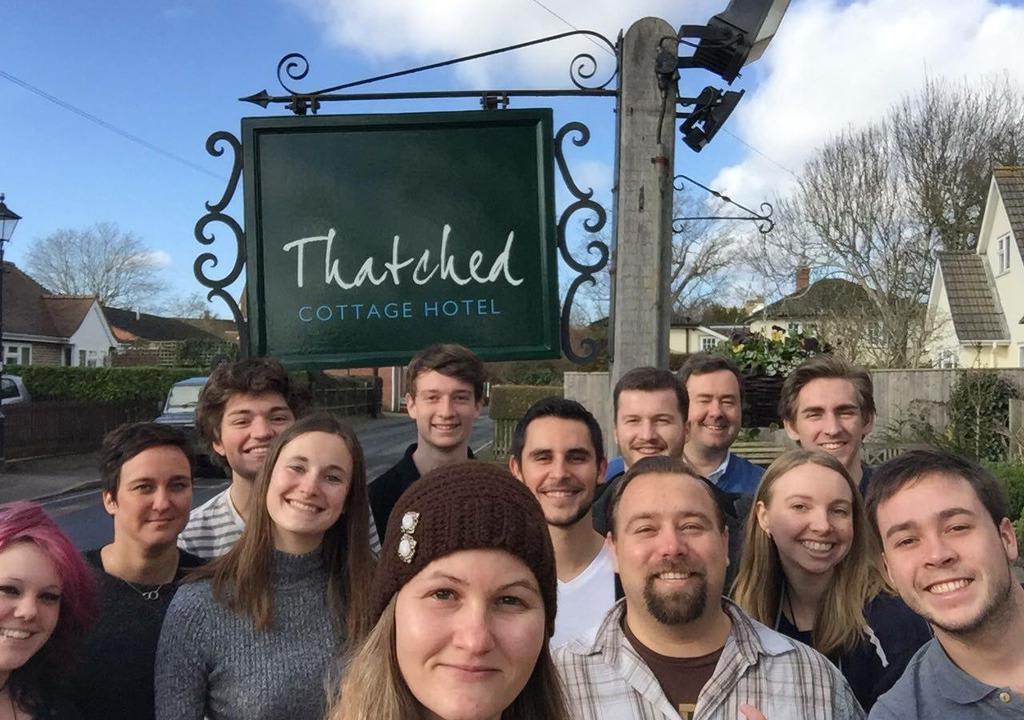 It's a great place to learn English volunteering. Hosts Matthew and David worked with boat rentals for 12 years before opening the Thatched Cottage Hotel five years ago.
60. Highgrove House - Shropshire, United Kingdom
The last hostel on our list of worldpackers best hosts in 2021 is in a mountainous region of England. It's for those who take care of horses, play with dogs, go hiking and everything that involves nature... while learning English!