The best Worldpackers hosts to volunteer at in 2018
Every year, the Worldpackers team chooses the best hosts on the platform based on the evaluations of our community. Check out the list for the best of 2018!
---
Luiza
Feb 14, 2019
Jornalista e passarinho! Viajar, conhecer novas culturas e me conectar com novas pessoas e experiências é o que me move!
With each passing year, more hosts and travelers get to know Worldpackers. The collaborative travel movement, with the exchange of skills for accommodation, grows more and more.
Among so many options, it can be difficult to decide which are the best places to collaborate. With that in mind, we've decided to choose the best hosts of the Worldpackers platform for each year.
The evaluation criteria are the ratings left by travelers and the number of trips closed during a year. In the end, you — the travelers — are the ones who actually picked the best hosts!
Congratulations to all the hosts on the list, which have contributed to a more collaborative world and have empowered people to leave their comfort zone to see new places and pursue their dreams!
It's worth remembering that there are so many amazing hosts at Worldpackers, even if they are not on this list. This is just a way to honor some of them!
This list is not meant to be viewed as a ranking system; it is simply organized by continent and lists hosts alphabetically. Each host is special in their own way, just as every country has something unique to offer.
Let's list the winners!
Africa
1. Kuzuri Tanzania — Arusha, Tanzania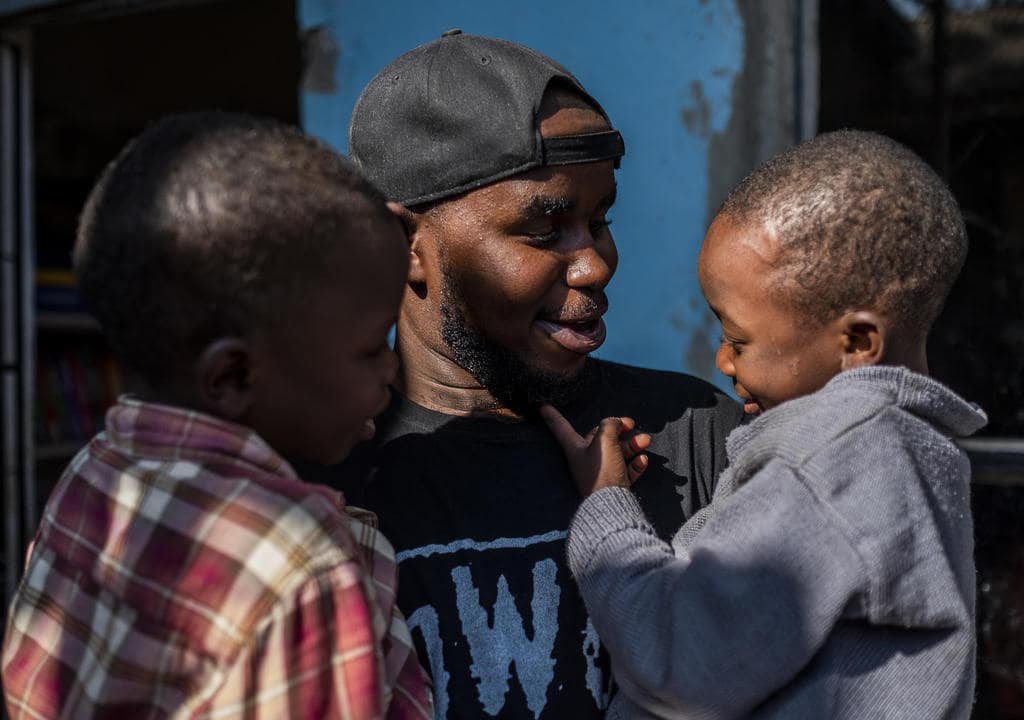 The first host on the list is such a unique experience: a local family from Arusha, also known as the gateway of the African Safari, invites volunteers to help and stay on the farm where they live. Kuzuri Tanzania offers volunteers the opportunity to live the experience of a local family while harvesting fruits, vegetables and helping with animals.
South America
2. Ananta Hostel Bar — Cordoba, Argentina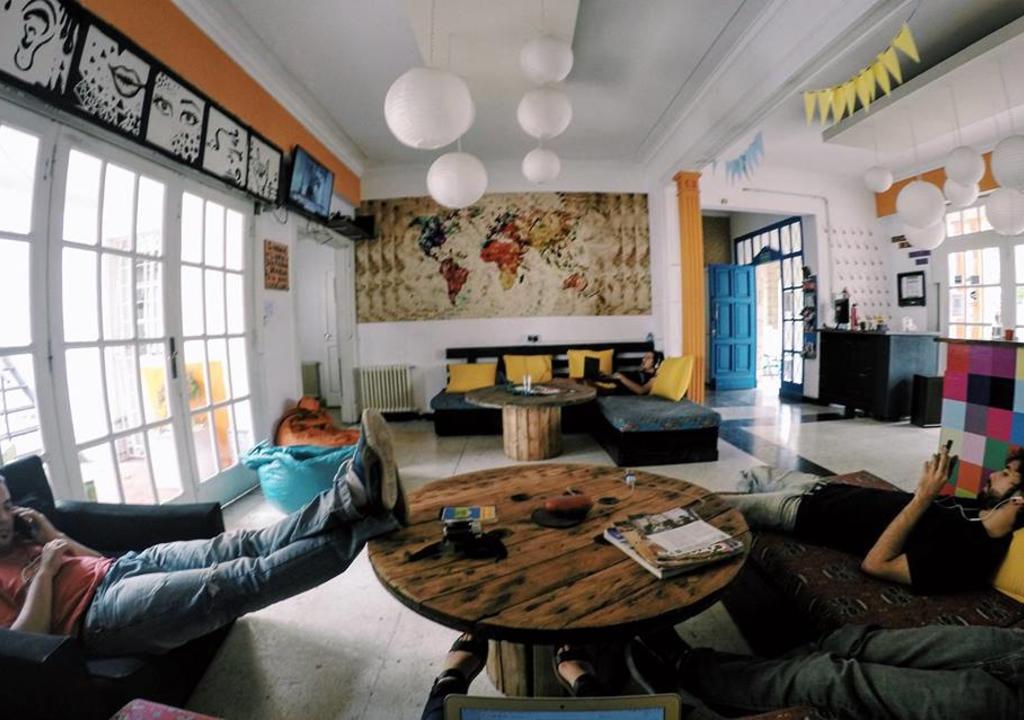 Córdoba is the second largest city in Argentina and is known for the large number of University students who live there. In a big Argentinean house in the center of city is Ananta Hostel Bar, a hostel with incredible energy that welcomes all types of travelers from all over the world. Ananta is ideal for those who want to practice new languages and meet interesting people.
3. Lacandona Hostel — Cordoba, Argentina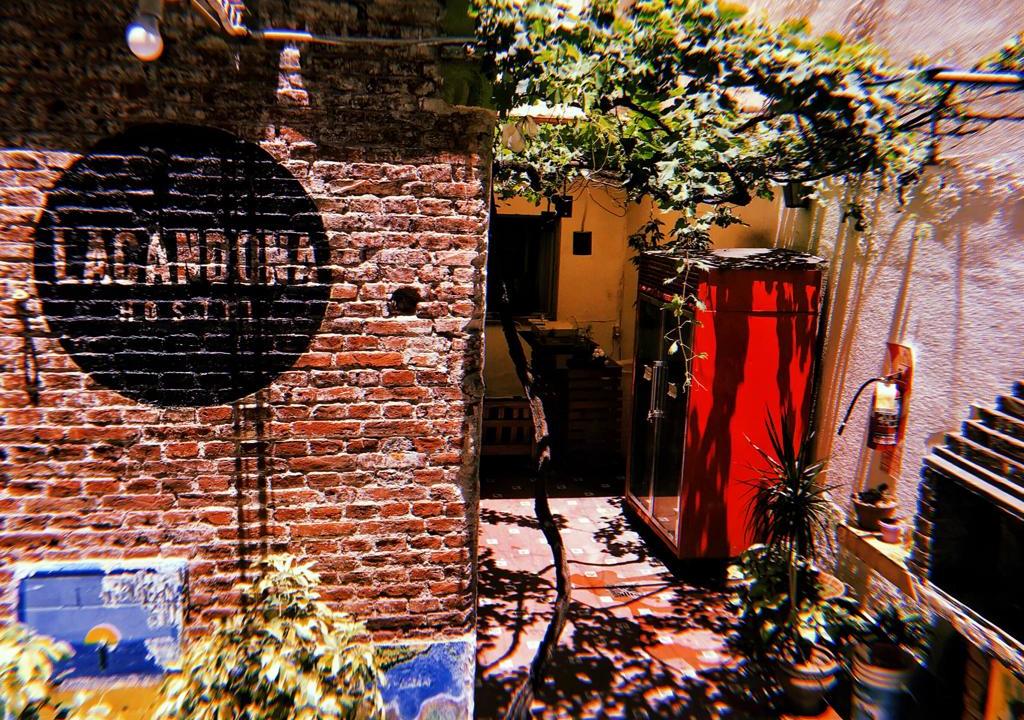 Close to the main tourist attractions of Cordoba, Lacandona Hostel is a hostel with a family atmosphere in an old Argentinian house. It's the ideal experience for those who want to know more about Argentinian culture and practice Spanish.
4. Adios Amigos Hostel — Arraial d'Ajuda, Brazil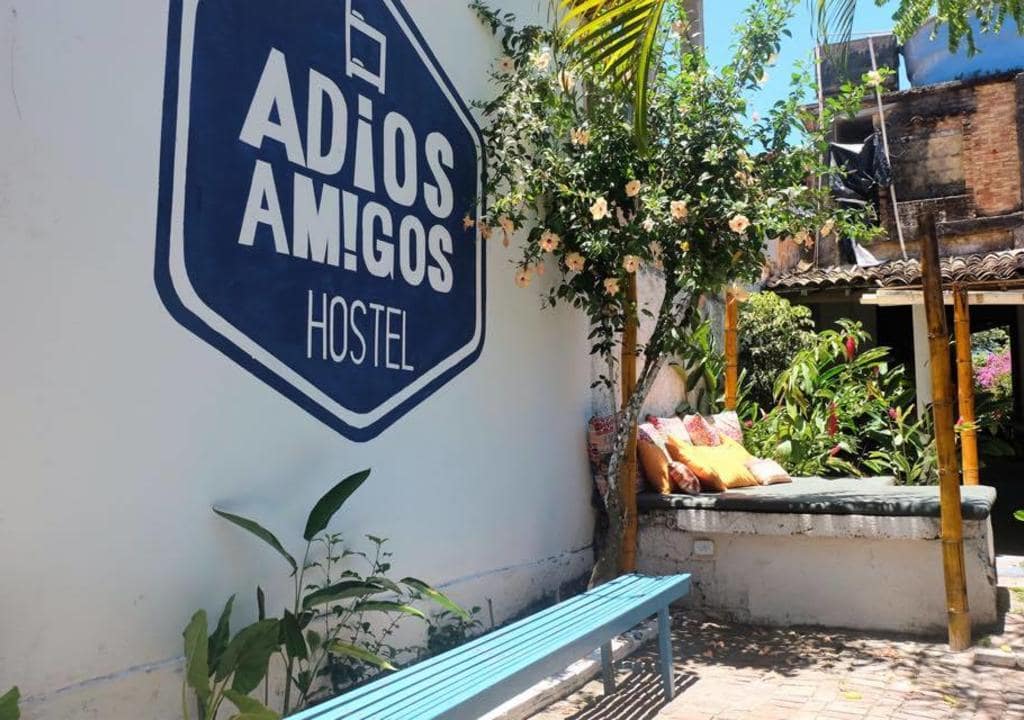 Ever heard of the beautiful beaches and the color of the sea in Arraial d'Ajuda? Four friends fell in love with the place and got together to open Adios Amigos Hostel, a hostel full of community areas that aims to stimulate teamwork and collaboration among travelers. Adios Amigos' atmosphere has an excellent vibe and is great for making new friends.
5. Aki Hostel — Sao Paulo, Brazil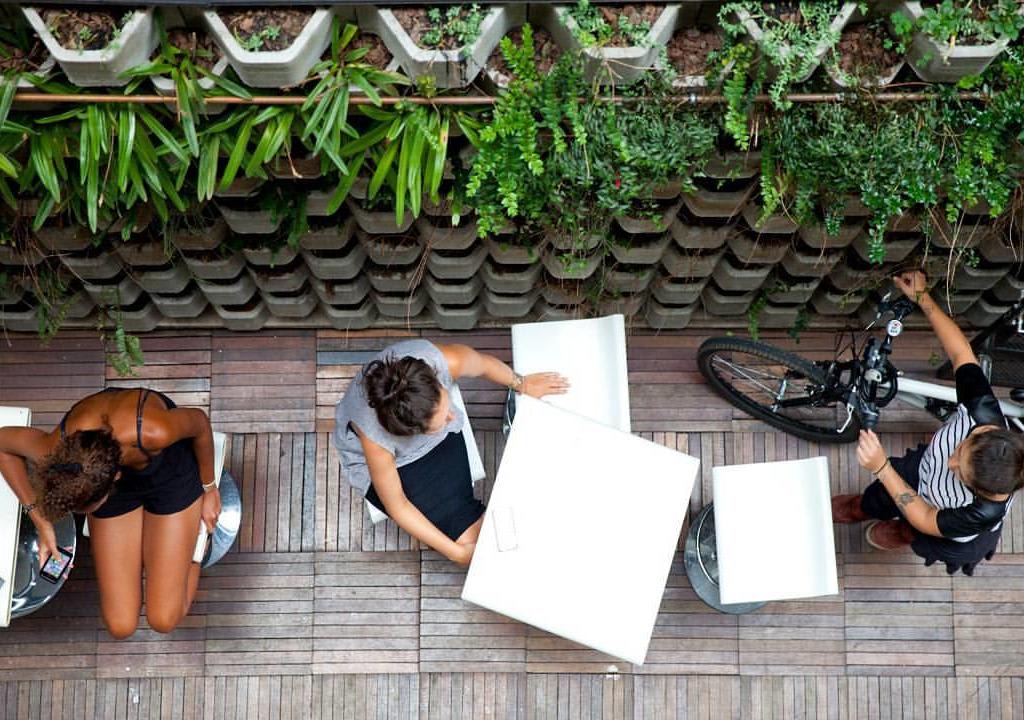 One of the main tourist attractions in São Paulo is the famous Paulista Avenue, which represents hectic life in the state's capital with its giant buildings and bustling atmosphere. Nearby, in a comfortable and modern environment created to make you feel at home, there's Aki Hostel, great for those who want to enjoy their stay in Sao Paolo in a chill but authentic way.
6. Anhembi Hostel — Sao Paulo, Brazil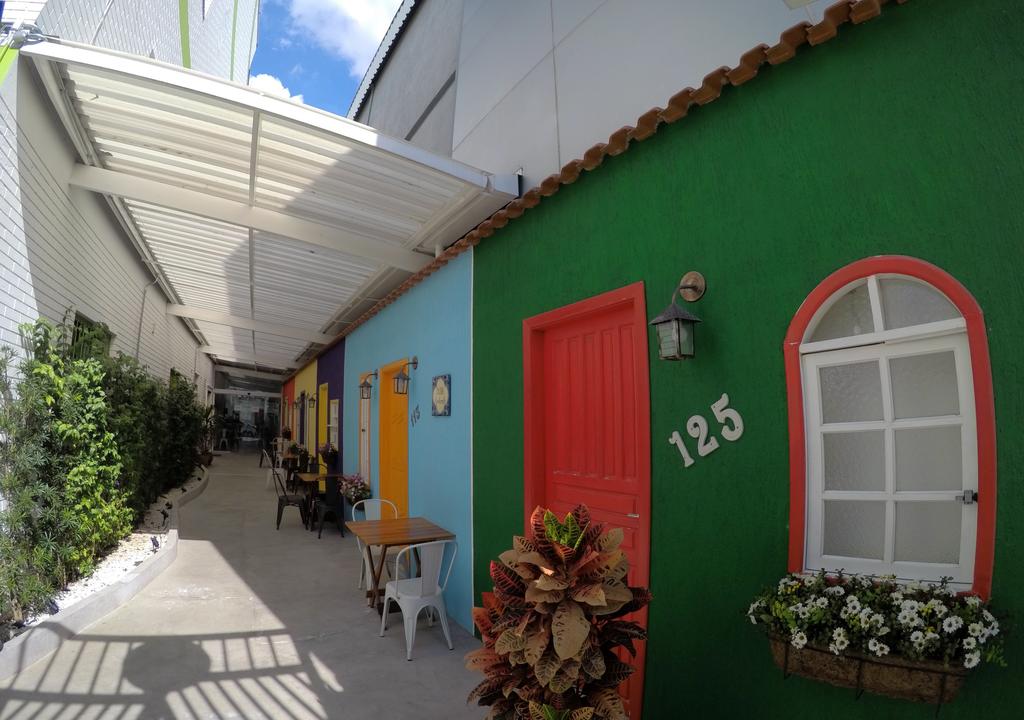 For those who want to spend time in São Paulo but stay away from the busy part of the city, Anhembi Hostel is the perfect place. Volunteers join an awesome, lively team and have the opportunity to learn new skills while living in a very comfortable and positive environment.
7. Aracy Hostel — Paraty, Brazil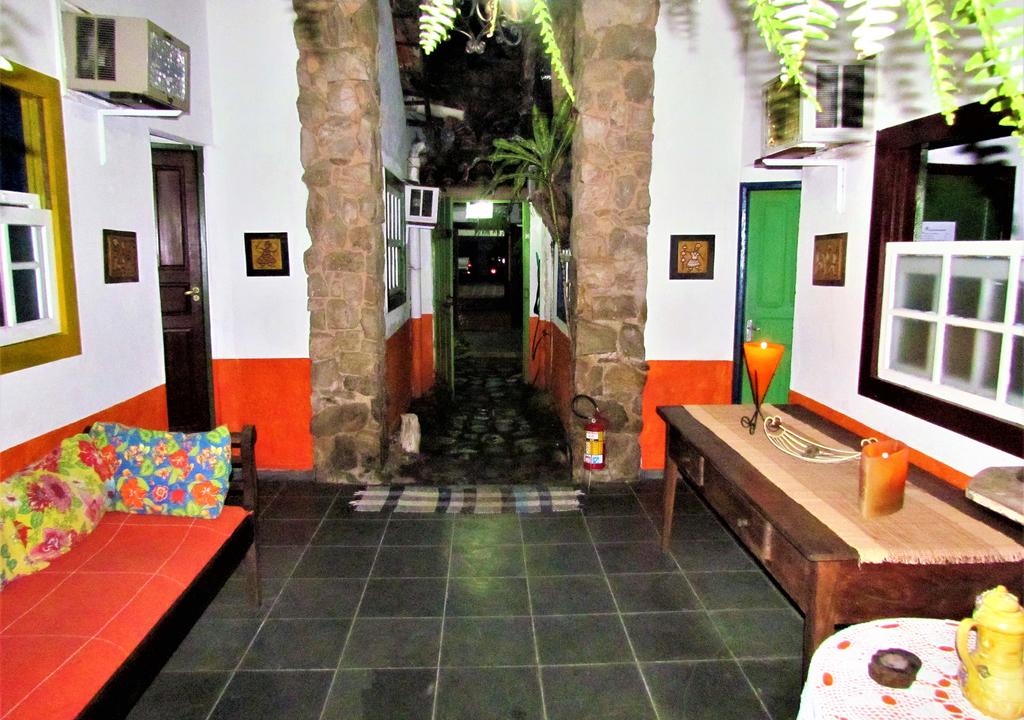 Paraty is a historic city on the coast of Rio de Janeiro, with idyllic beaches, islands, and various cultural events throughout the year. For those who want to discover this delightful city, volunteering at Aracy Hostel is a great option. Nice atmosphere, full of music and travelers from all over the world.
8. Aurea Hostel — Sao Paulo, Brazil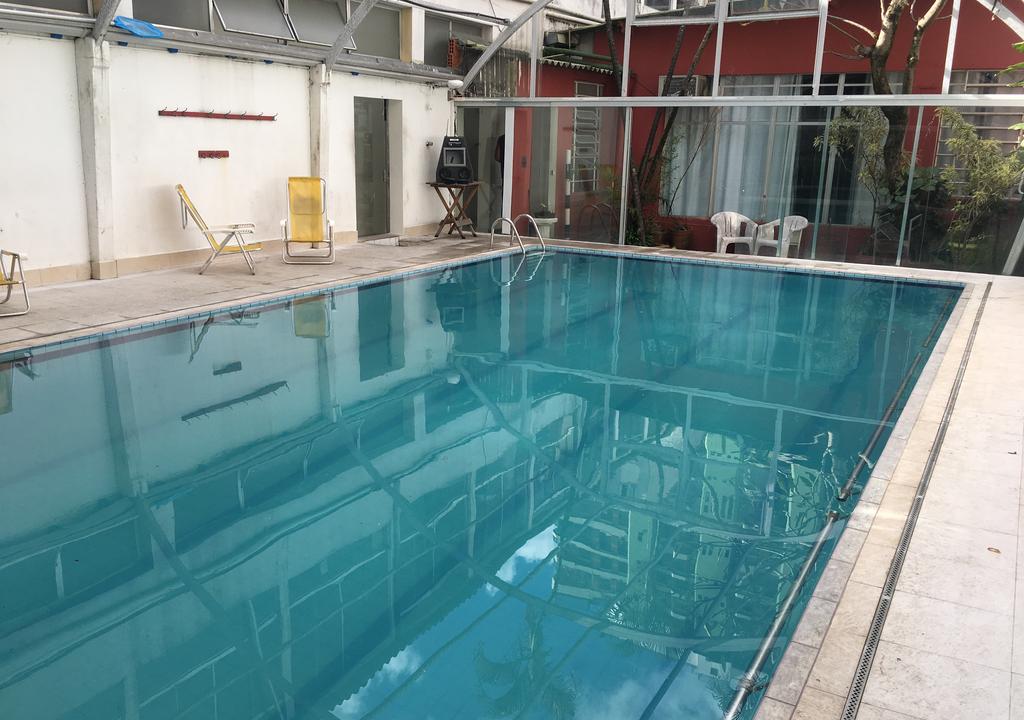 In a very upscale area of São Paulo, the Aurea Hostel's strategic location is very close to parks, museums, markets, and a very lively nightlife scene. Aurea also has many leisure options and is ideal for those who want to stay in a hostel while also enjoying comfort and an excellent location.
9. Brazukas Hostel — Blumenau, Brazil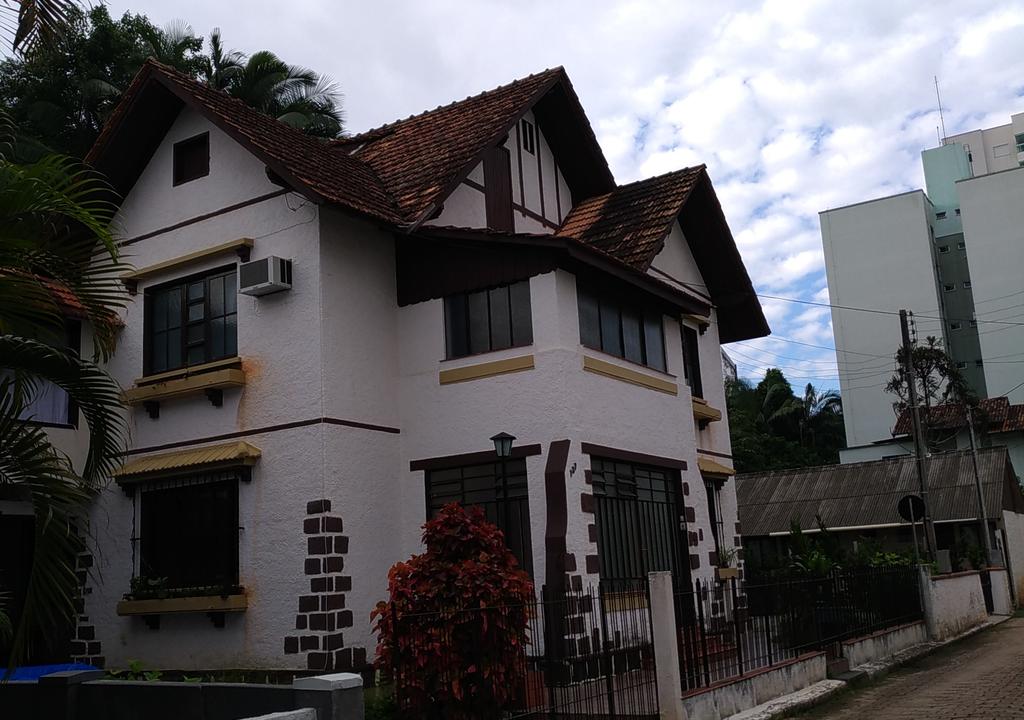 Blumenau is the beer capital of Brazil and a great city for people who love to party! It's home to Brazukas Hostel, which provides volunteers with a family atmosphere, opportunities for learning and interaction with the local community, and collaboration and friendship.
10. Casa do Professor Hostel — Barreirinhas, Brazil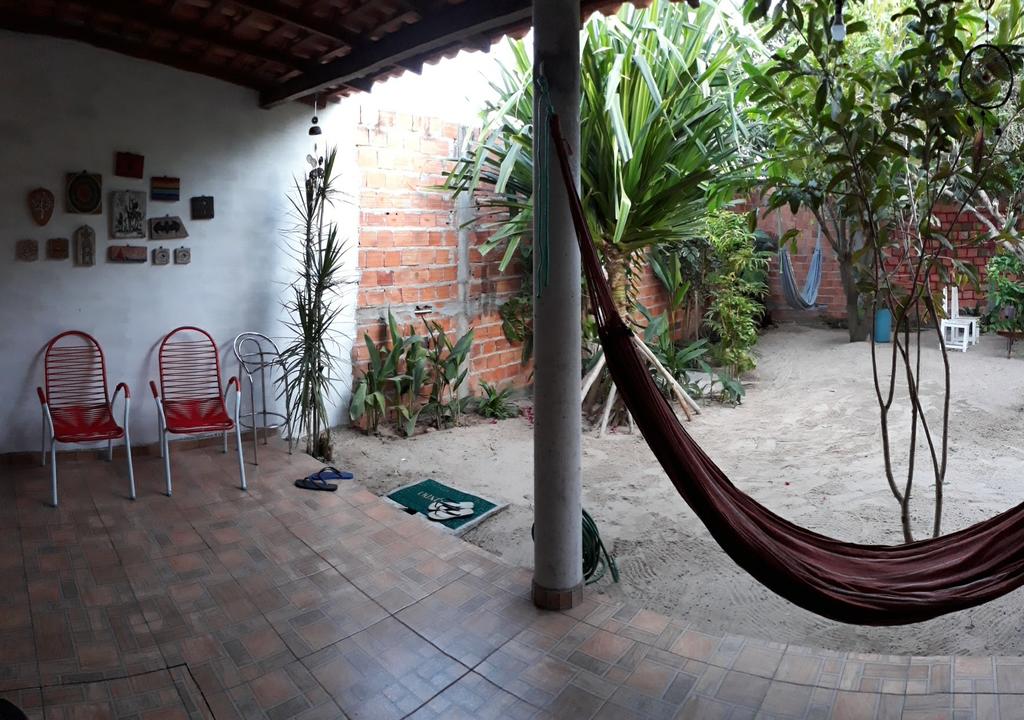 Barreirinhas is the gateway city for the Lençóis Maranhenses, a famous natural wonder of Brazil. For those who want to stay at Lençóis Maranhenses a while, Casa do Professor Hostel, run by father and son, welcomes volunteers with arms wide open. Everyone is treated with so much respect and affection.
11. Little School Itacoatiara — Itacoatiara, Brazil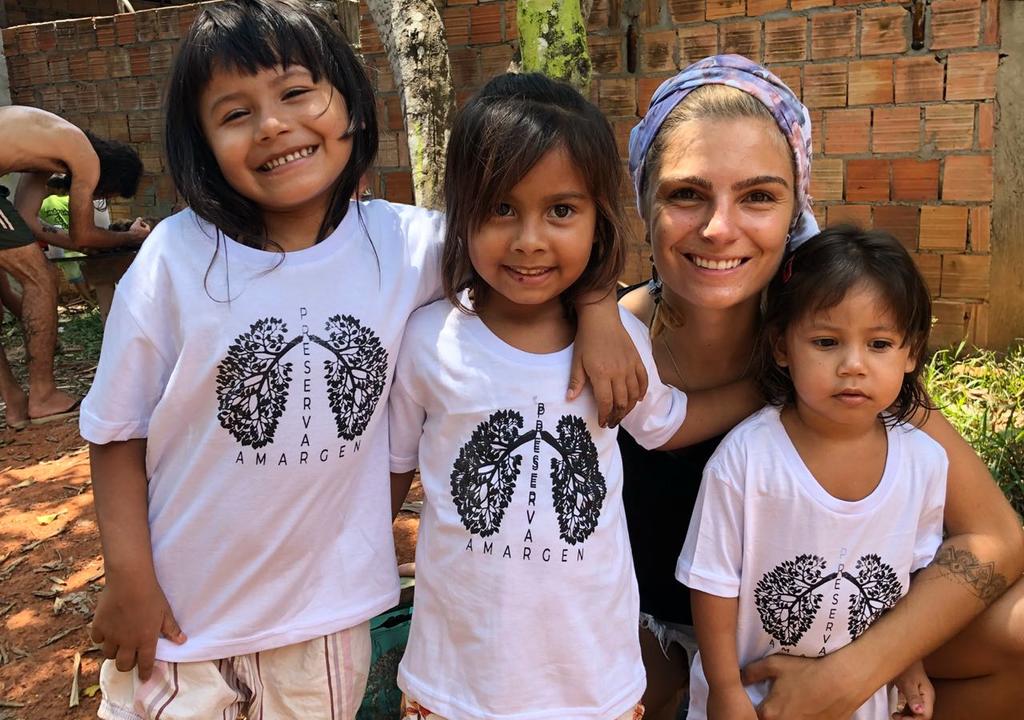 Have you thought about volunteering to help educate children while also getting to know the Amazon? At Escolinha Itacoatiara you can help by teaching English, math, art or whatever subject useful for the childrens' lives! The project is an NGO located in a small town in the Amazon and has received volunteers from all over the world.
12. Estalagem Schmitt Haus — Canela, Brazil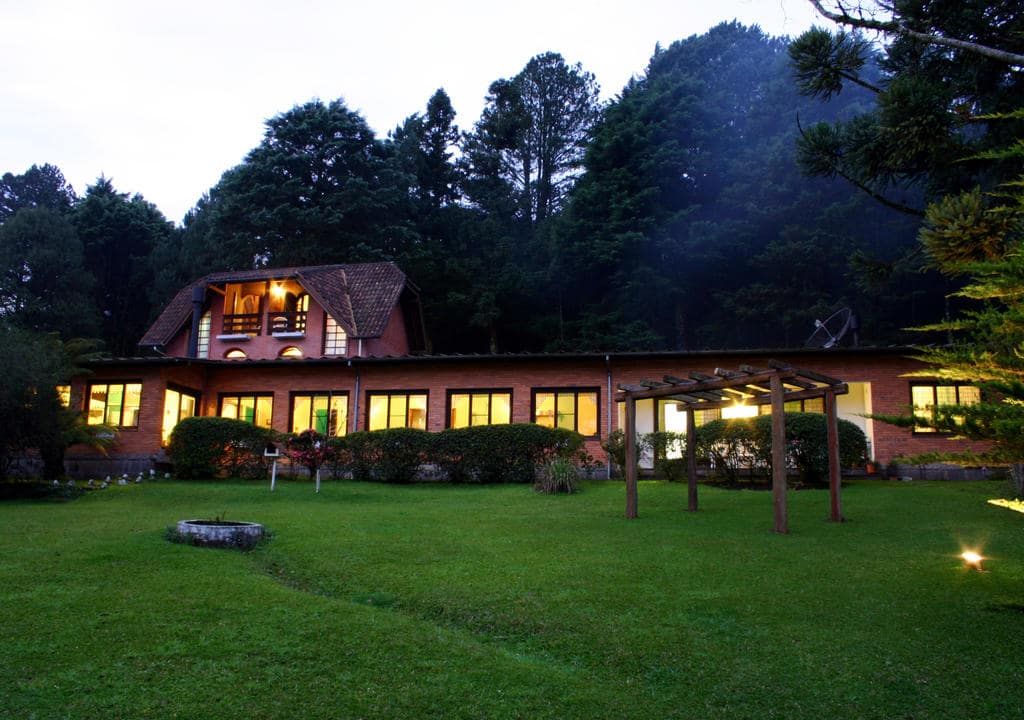 Canela is a small charming town in the Serra Gaúcha (Gaucho Highlands) with a high influx of tourists, mainly Brazilians. Schmitt Haus Inn is a locally owned guesthouse that welcomes volunteers who want to get to know the area and help contribute to the guesthouse's warm and friendly vibe in exchange for a cozy stay.
13. Graja Hostel — Rio de Janeiro, Brazil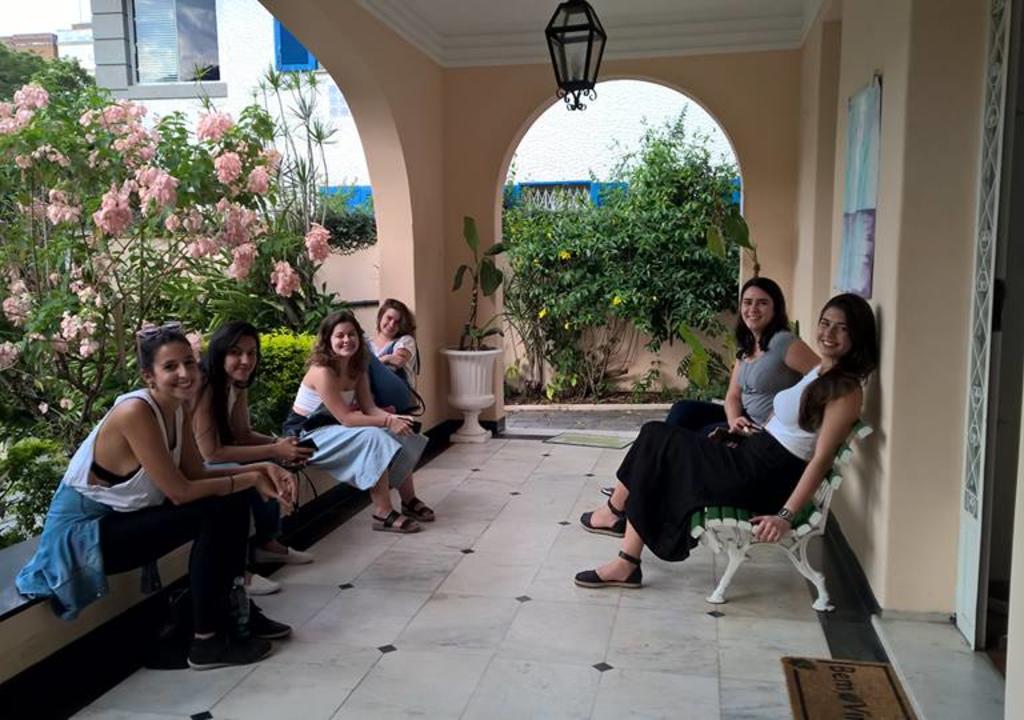 For those who want to get to know Rio de Janeiro away from all the touristic activity, Graja Hostel is in a quiet neighborhood and offers a different, unique experience. Graja is managed by a family, so volunteers can expect a warm and hospitable atmosphere.
14. Granola Hostel — Ilhabela, Brazil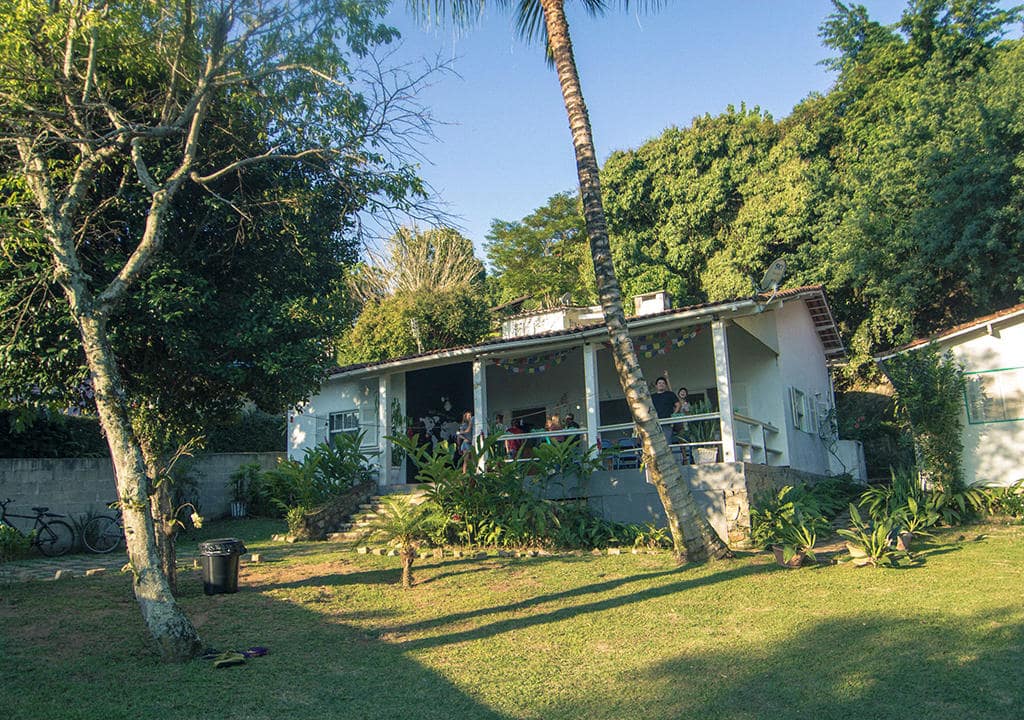 Ilhabela is one of the most beautiful cities on the coast of São Paulo. In addition to beautiful beaches, it also offers waterfalls and impressive views. Two friends who traveled the world decided to create Granola Hostel and want to help other travelers have great experiences! The hostel staff is small, and volunteers and guests are treated like family.
15. Green Haven Hostel — Ubatuba, Brazil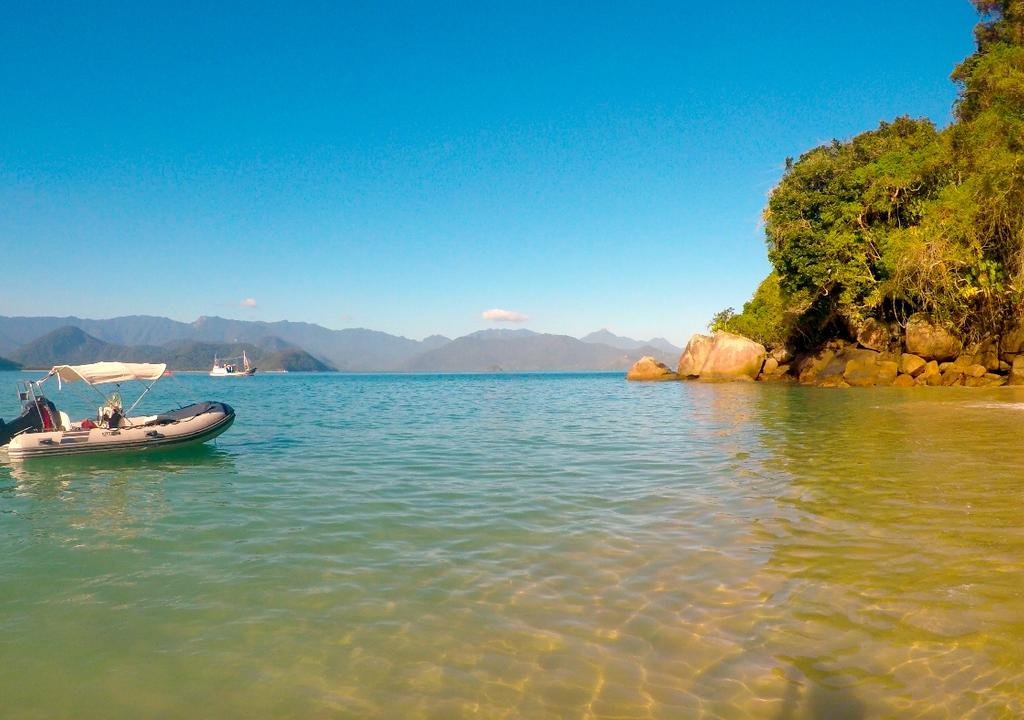 Green Haven Hostel is a cozy hostel located in a famous city on the north coast of São Paulo. Ubatuba is known as the capital of surfing and boasts 92 beautiful beaches, right next to trails through the Atlantic forest and waterfalls. Close to the city center and full of lively people, Green Haven is the ideal hostel for those who enjoy the mix of beach-life, epic nature, and parties.
16. Hostel 7 Goiânia — Goiânia, Brazil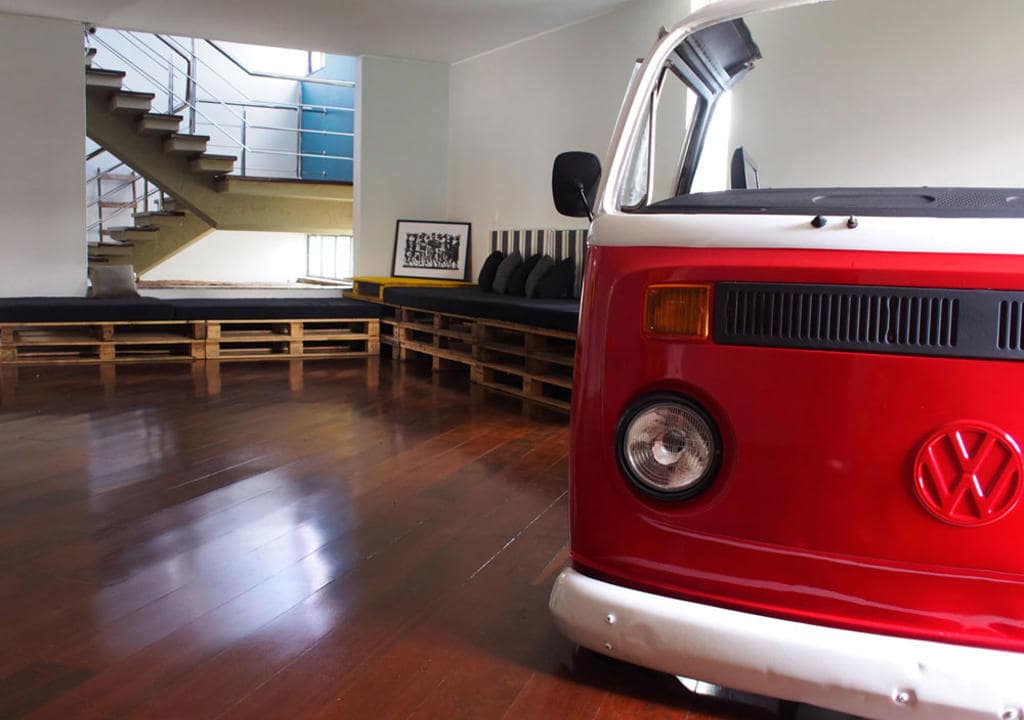 Hostel 7 is a good place for those who want to explore central Brazil. It's located in Goiânia, one of the main cities in the region and close to other popular attractions. The hostel is comfortable and of international standard, and is a great place for those who want to learn more about the hospitality industry.
17. Hostel BH — Belo Horizonte, Brazil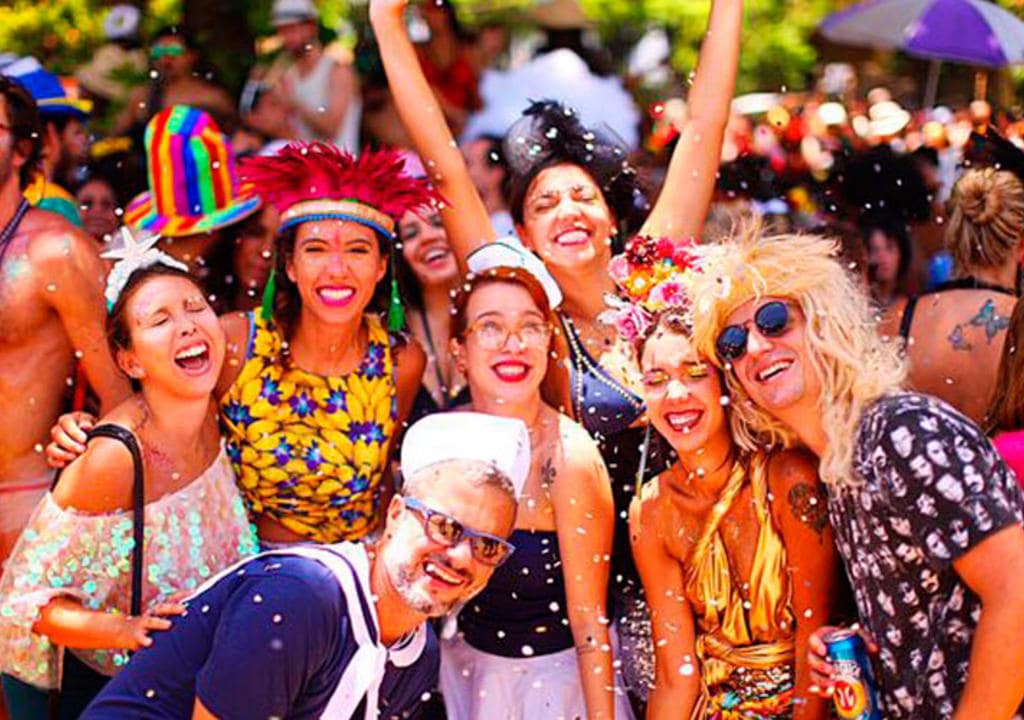 Belo Horizonte is one of the most charming cities in Brazil, and also one of the most important in the southeast region. For those interested in learning about life in the capital of Minas Gerais and its unique, lovely culture, Hostel BH's staff warmly opens doors to volunteers from all over the world!
18. Hostel Canasvieiras — Florianópolis, Brazil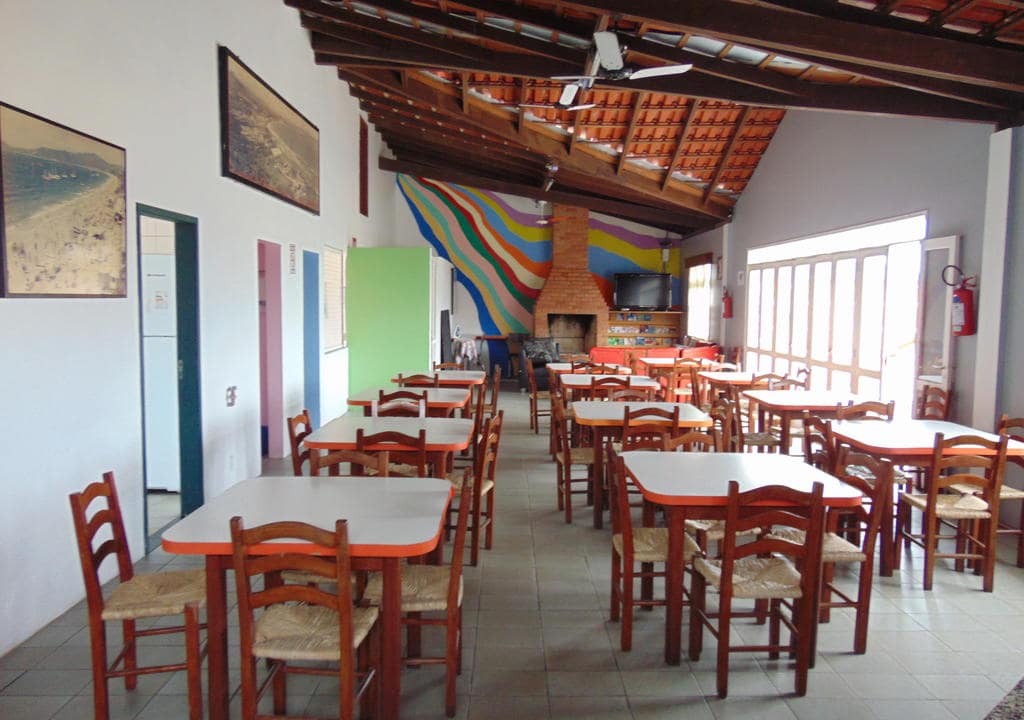 It's not without reason that Florianópolis became known as Magic Island. The island on the coast of Santa Catarina has some of the most beautiful beaches and landscapes in Brazil. Since the island is usually frequented by tourists all year round, it's common to hear someone speaking Spanish (seriously, Argentinians love it there) or English. Hostel Canasvieiras is located in one of the best spots in the city and welcomes volunteers all year round.
19. Casa do Mundo Hostel — Rio de Janeiro, Brazil
Hostel Casa do Mundo lies on a small island in the city of Rio de Janeiro, which provides a quiet experience in close proximity to nature. There's a subway station near the hostel, so the volunteer can also seize the opportunity to explore Copacabana, Ipanema, Leblon and other famous beaches.
20. Hostel Kadosh — Torres, Brazil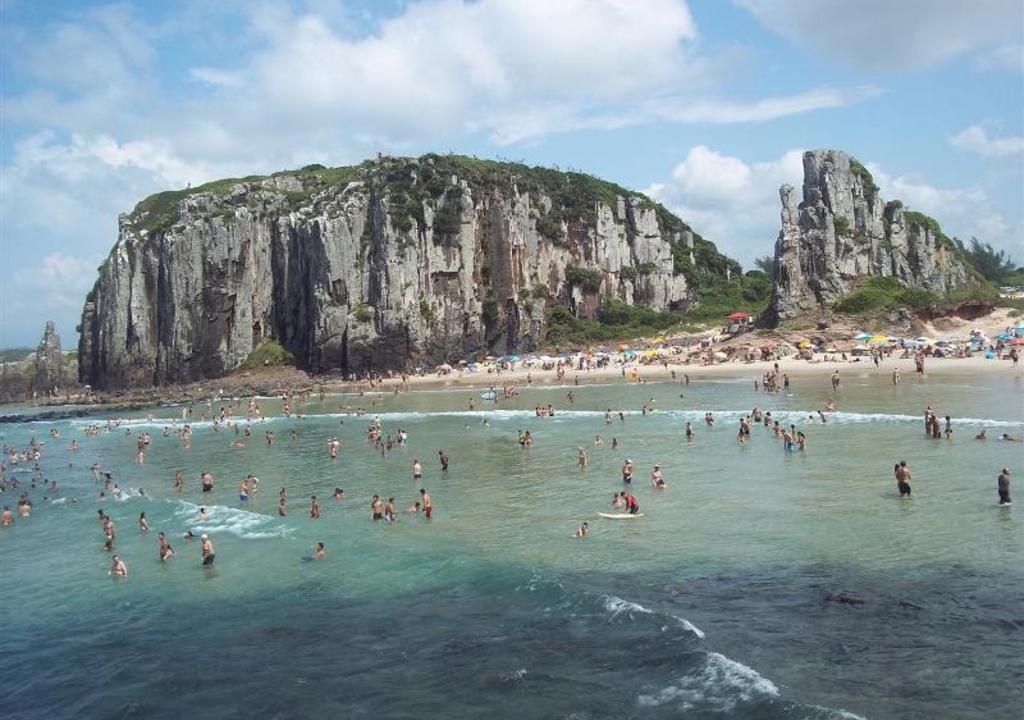 For those who want to explore the coast of Rio Grande do Sul, Torres is a famous beach town with beautiful landscapes known as a surfing spot in Brazil. Hostel Kadosh welcomes volunteers who want to enjoy the culture, local gastronomy and good vibes.
21. La Gloria Beach Hostel — Ilhabela, Brazil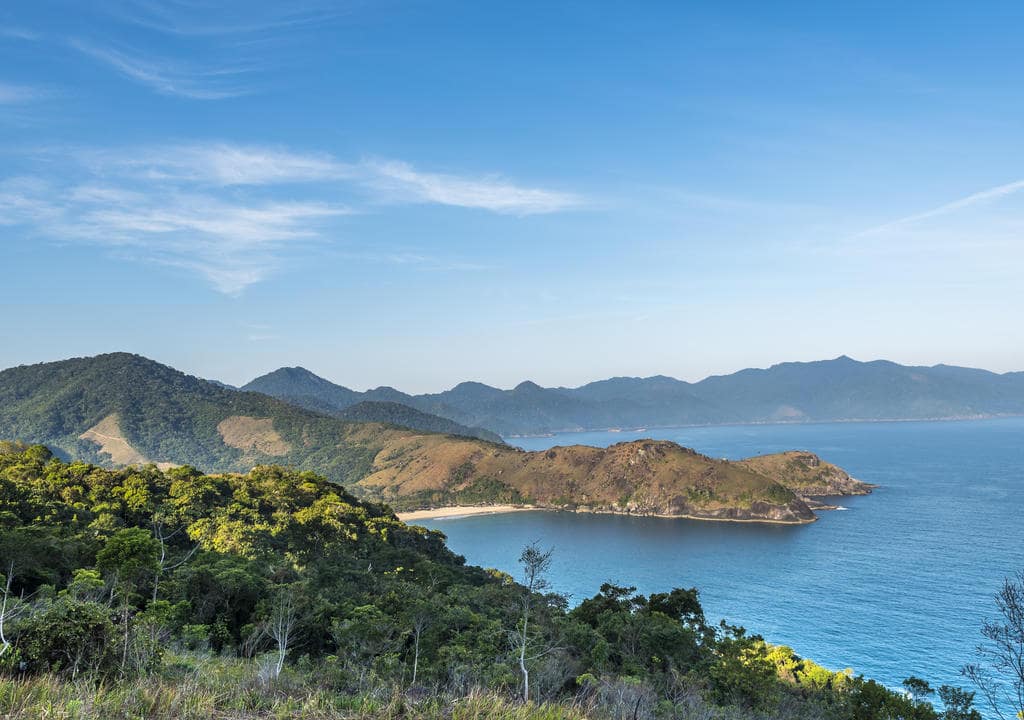 Ilhabela is a paradise on the coast of São Paulo with many options of breathtaking beaches and stunning waterfalls. Enchanted by the beauty of the island, a family decided to open the La Gloria Beach Hostel to welcome all travelers with great affection!
22. Maraga Beach Hostel — Maragogi, Brazil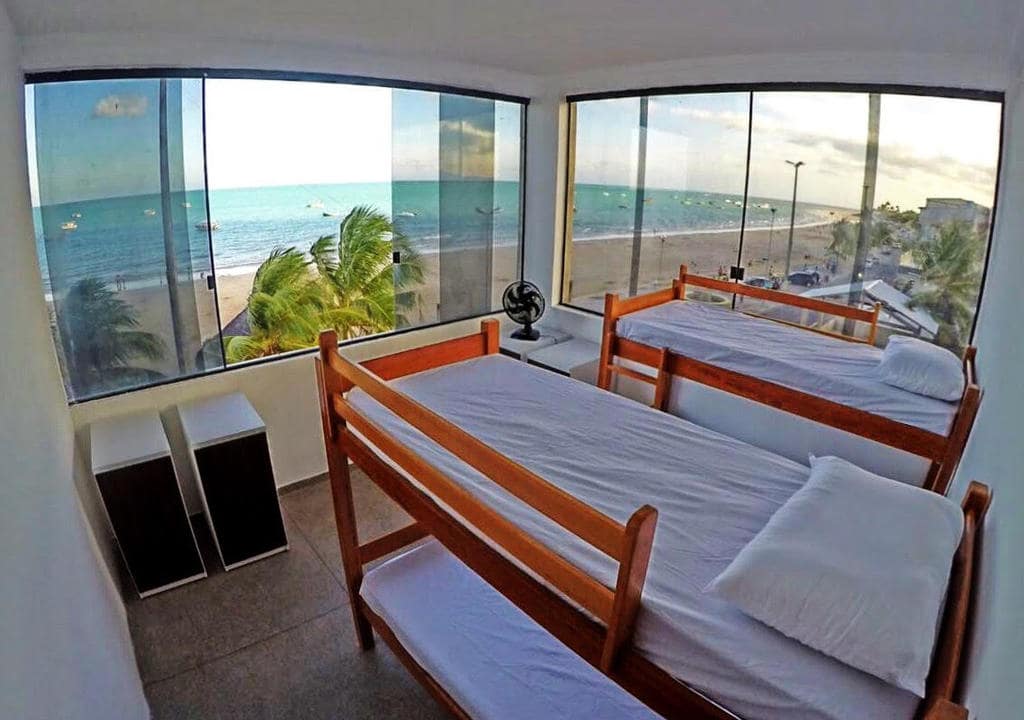 Maragogi, in the state of Alagoas, is one of the most beautiful beaches in Brazil, and one of the most-visited. For those who want to meet people from all over the world, practice new languages all while enjoying beautiful landscapes, Maraga Beach Hostel is the ideal place. Overlooking the azure blue sea, the hostel has a super friendly staff that treats everyone like family.

23. Pirates of the Beach Hostel CoWorking — Recife, Brazil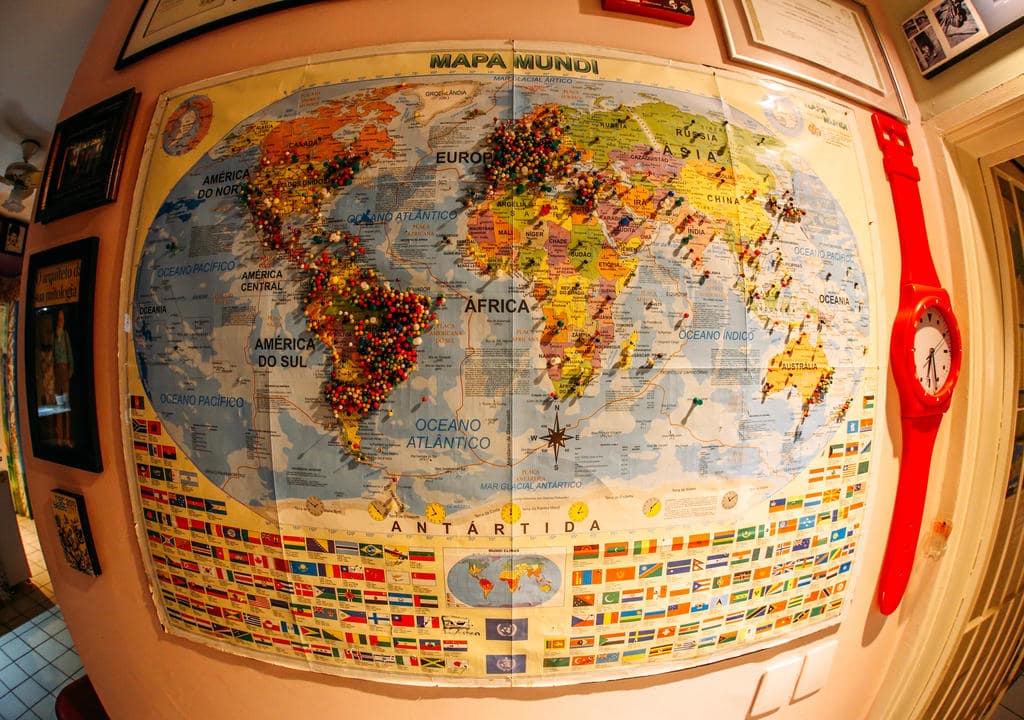 The charming Recife, with its blue sea, warm water and cool breeze from the coconut trees is one of the most well-known cities in Northeast Brazil. Right next to one of the most famous beaches of the city, Boa Viagem, the Pirates of the Beach Hostel CoWorking welcomes many tourists all year, and has received hundreds of volunteers. The ambience of the hostel is perfect for making friends and going home with lots of stories to tell.
24. Pousada Lagoa do Sol — Florianópolis, Brazil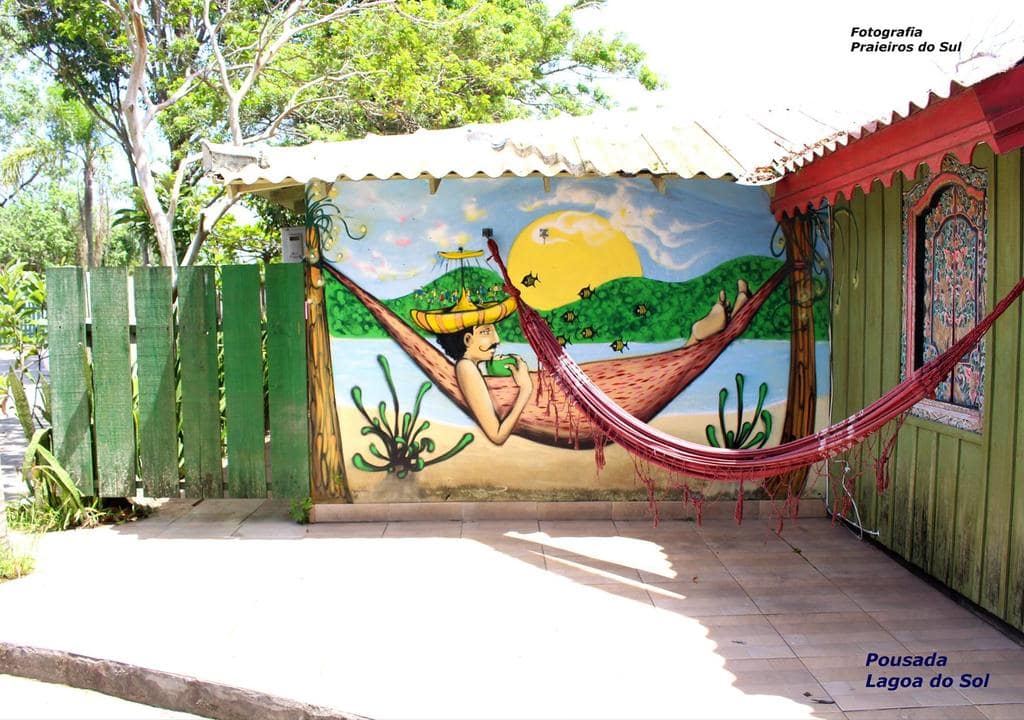 Pousada Lagoa do Sol is located in one of the most touristic spots of Florianópolis, Lagoa da Conceição. For those who want to know the many nature wonders of the Magic Island, Pousada Lagao do Sol welcomes volunteers who want to contribute, learn and grow.
25. Pouso Sambaquis — Ilhabela, Brazil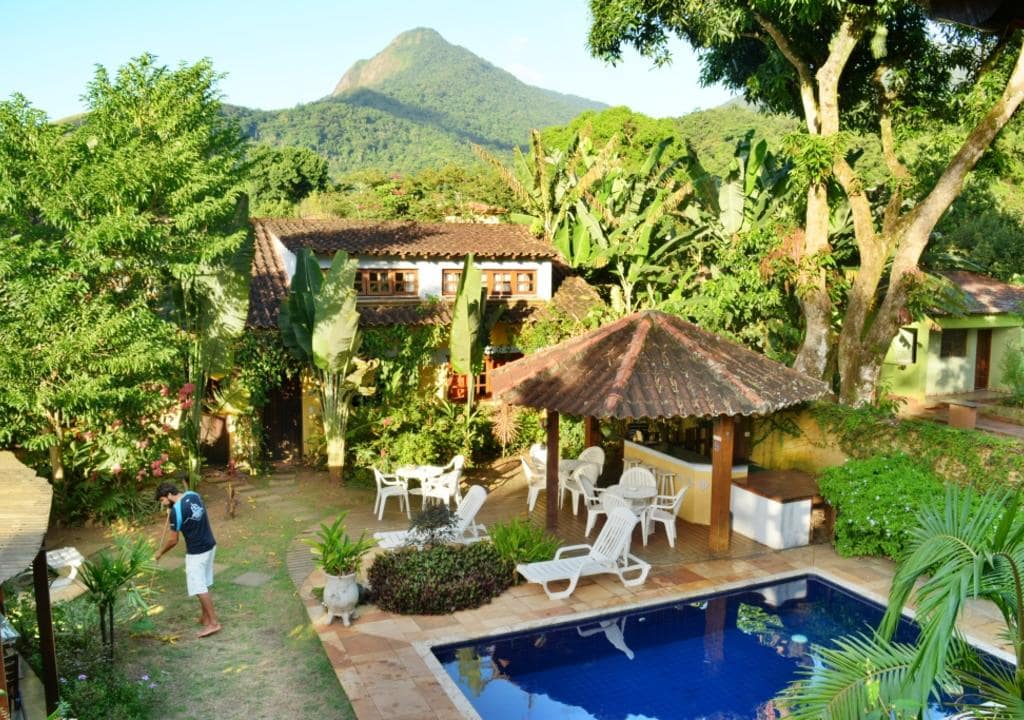 Hostel Pouso Sambaquis is the perfect place for anyone looking to have a unique experience while meeting people and making friends. In addition, Ilhabela also offers great contact with nature, beaches, waterfalls and hiking trails.
26. Praia dos Naufragados — Florianópolis, Brazil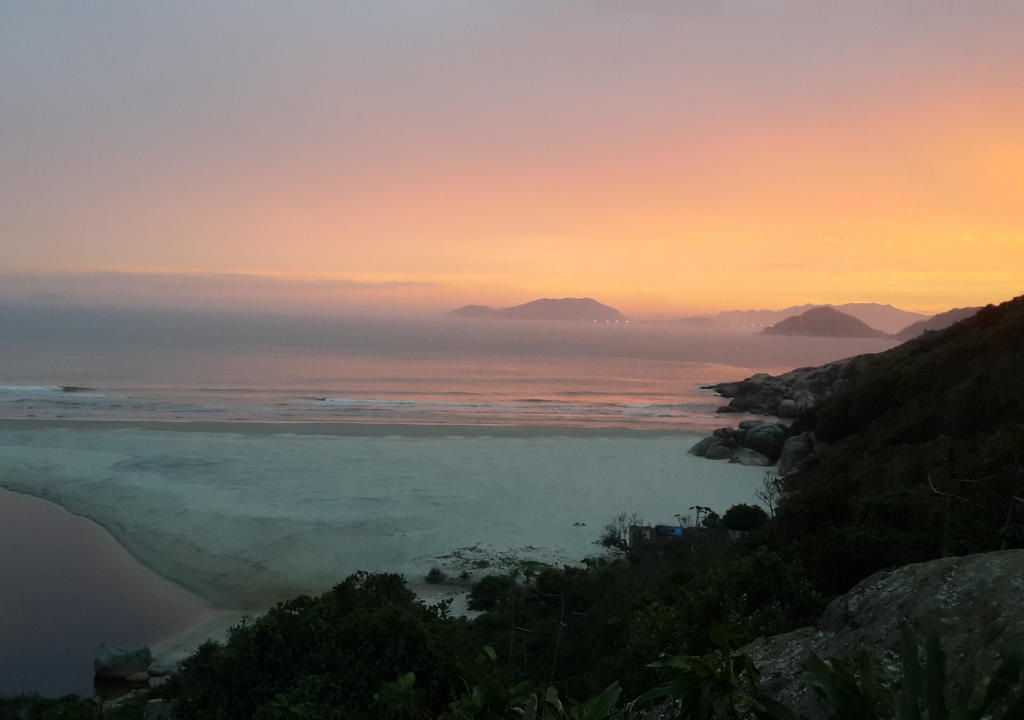 This is a place for those who want to enjoy direct contact with nature in one of the most beautiful places in Brazil, Florianópolis. The amazing project Praia dos Naufragados is located on an isolated, stunning island with no electricity. Volunteers camp and help with project construction, gardening, cleaning and cooking.
27. Pura Vida Hostel — Rio de Janeiro, Brazil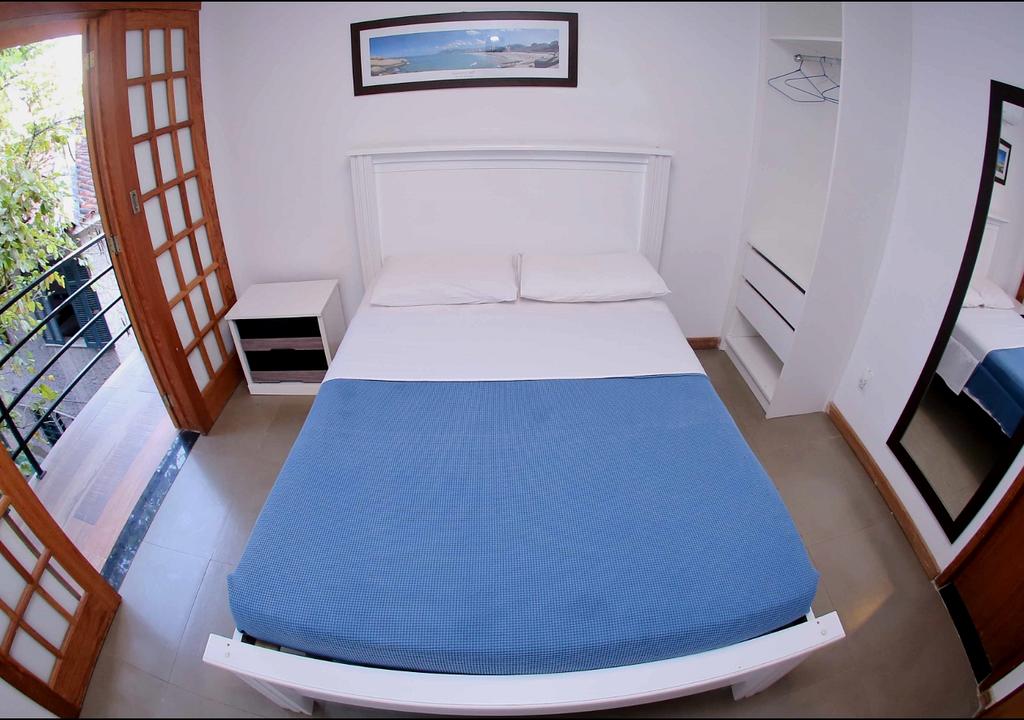 Pura Vida Hostel is one of the main hostels in Rio de Janeiro and is perfect for those who want to live the Rio lifestyle. One block from Copacabana Beach and close to other tourist attractions such as Arpoador and Ipanema, the hostel is located in a big house that welcomes travelers from all over the world, and there's a a constant party going on!
28. Recanto de Odé — Biritiba Mirim, Brazil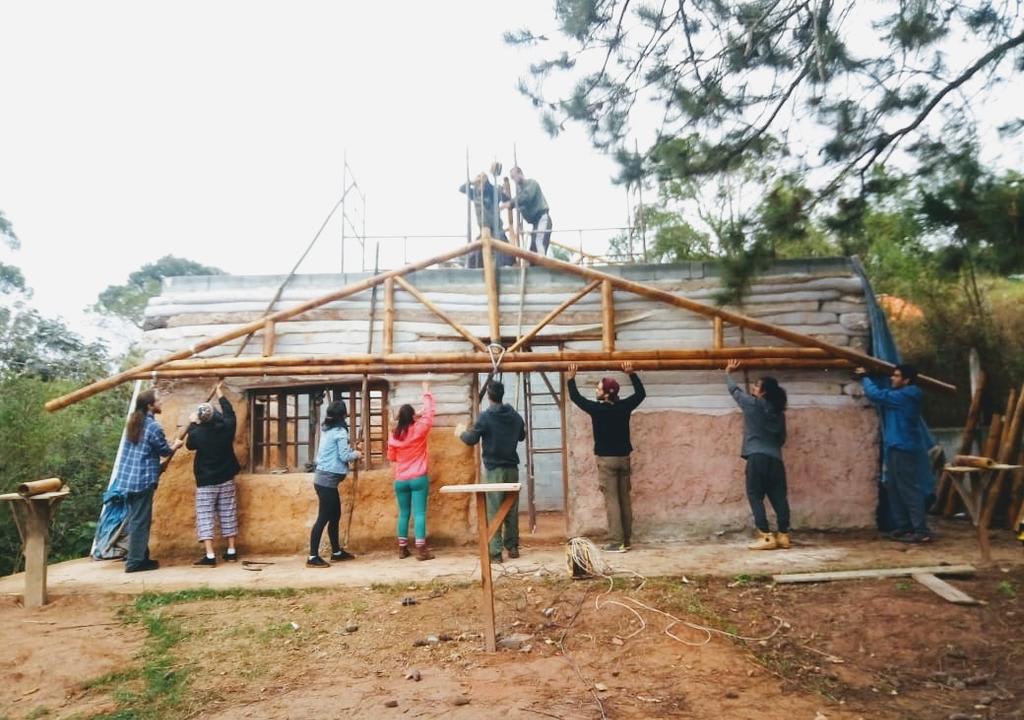 Do you like green projects such as Eco-villages and permaculture farms? Recanto de Odé is located in Biritiba Mirim and there they put all the pillars of permaculture into practice, as well as holistic practices of wellness and spirituality. At Recanto de Odé, volunteers will take care of the earth, the community, and understand the true value of sharing.
29. Refugio Nômade Hostel — Sao Joao da Barra, Brazil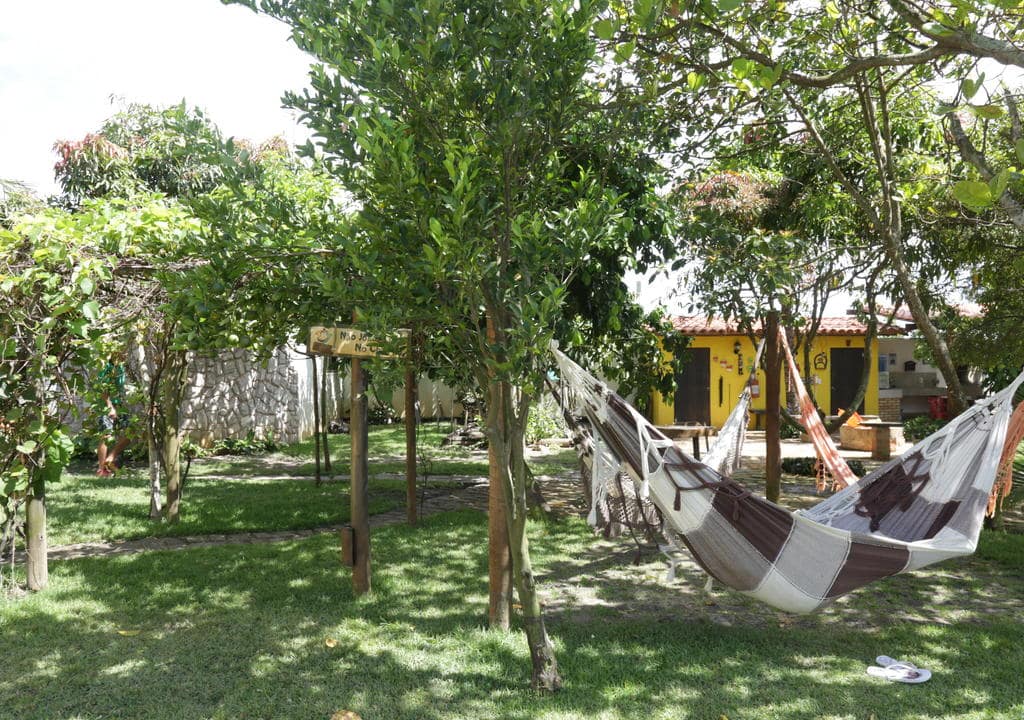 A perfect place to find peace and quiet with just the right dose of excitement, Refúgio Nômade Hostel is a beautiful hostel in São João da Barra, a beach town in the state of Rio de Janeiro. The volunteer team is well-connected, relaxed and welcoming!
30. Slow Hostel — Joao Pessoa, Brazil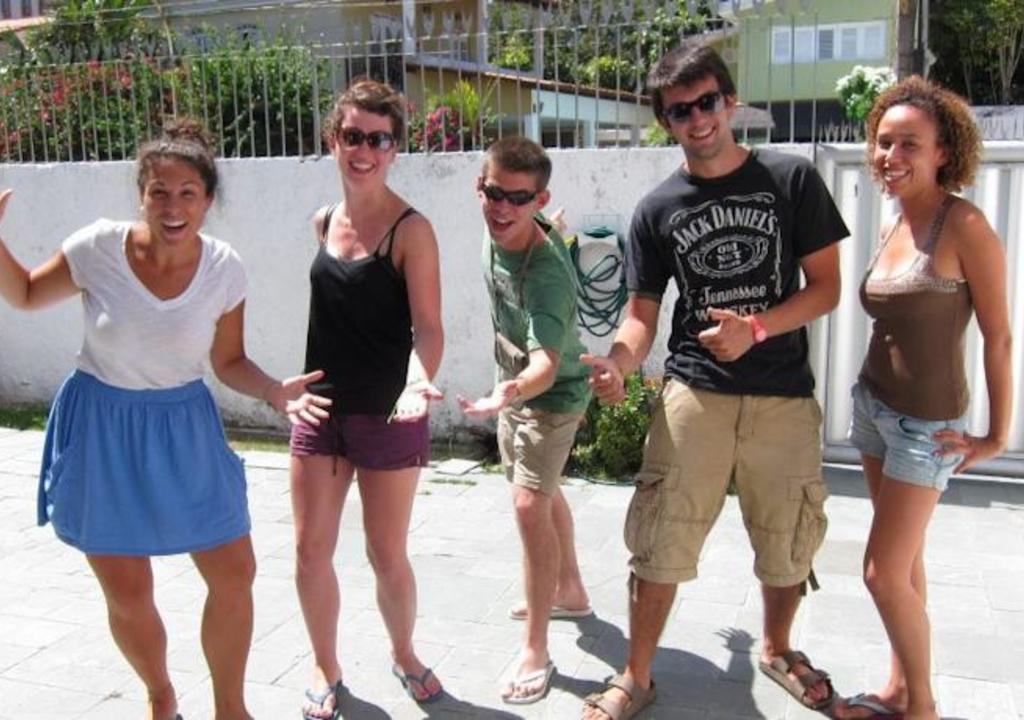 João Pessoa is one of the most visited cities in the Northeast of Brazil. As the capital of Paraíba, it offers a good structure as a city and, at the same time, beautiful beaches and unique culture. It's the home of Slow Hostel, a friendly and pleasant environment that draws travelers and volunteers who want to share experiences and travel tips and work together while having fun.
31. Social Hostel — Curitiba, Brazil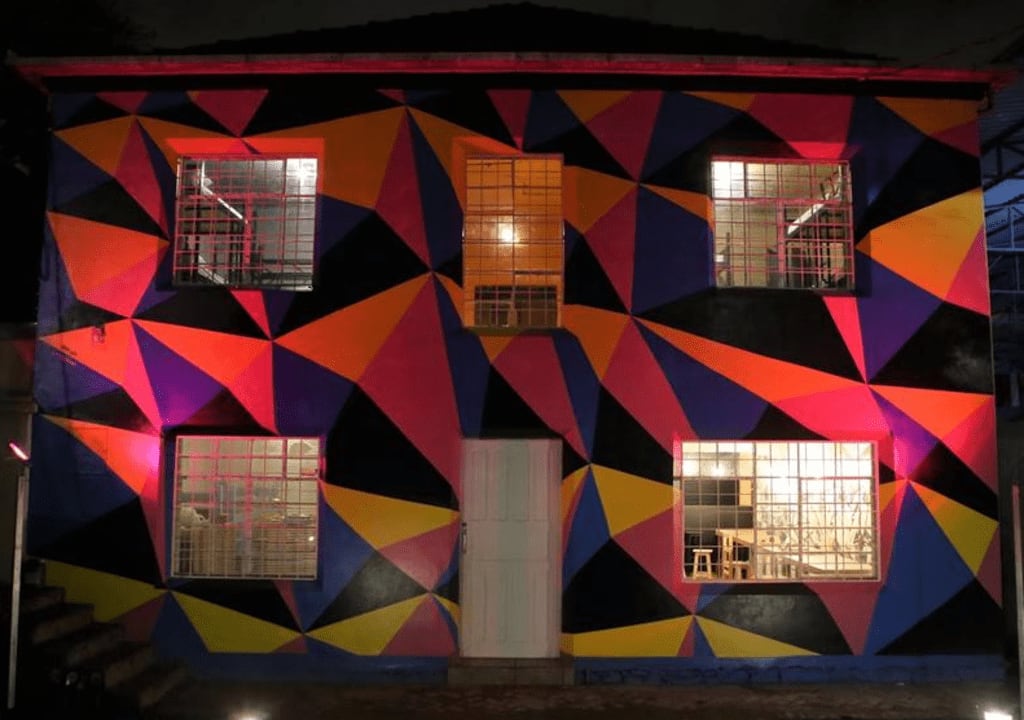 Curitiba is a very diverse city, with parks, bars, parties, museums and tourist attractions. It is also known for its Universities, good quality of life and job opportunities. Social Hostel brings together the Curitiba vibes in an atmosphere that makes everyone feel at home. It's a great place to get to know the city and make new friends.
32. Vila Flor Eco Hostel — Mata de Sao Joao, Brazil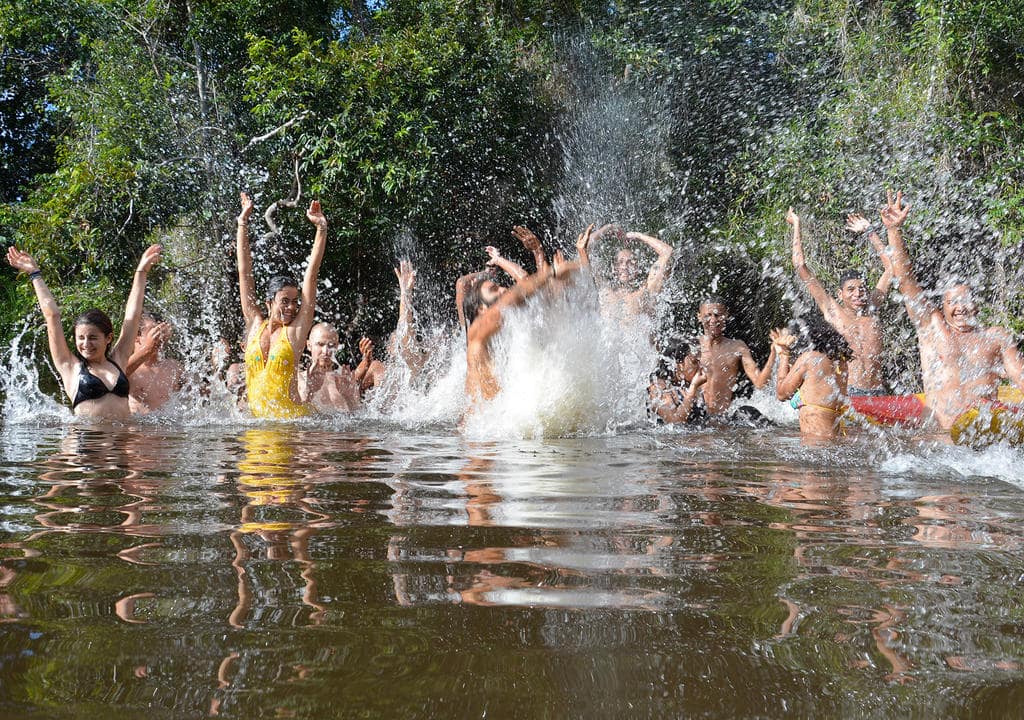 Vila Flor Eco Hostel is a place that is difficult to categorize. You must live the experience. Besides being a hostel, it's also a camp site and collaborative space — an environment that encourages you to establish relationships within the community while working and building your knowledge of the surrounding culture, art and nature. Vila Flor is located in Mata de São João, a city close to Salvador with incredible landscapes and views that you'll only find in Bahia!
33. Viva Hostel Design — Sao Paulo, Brazil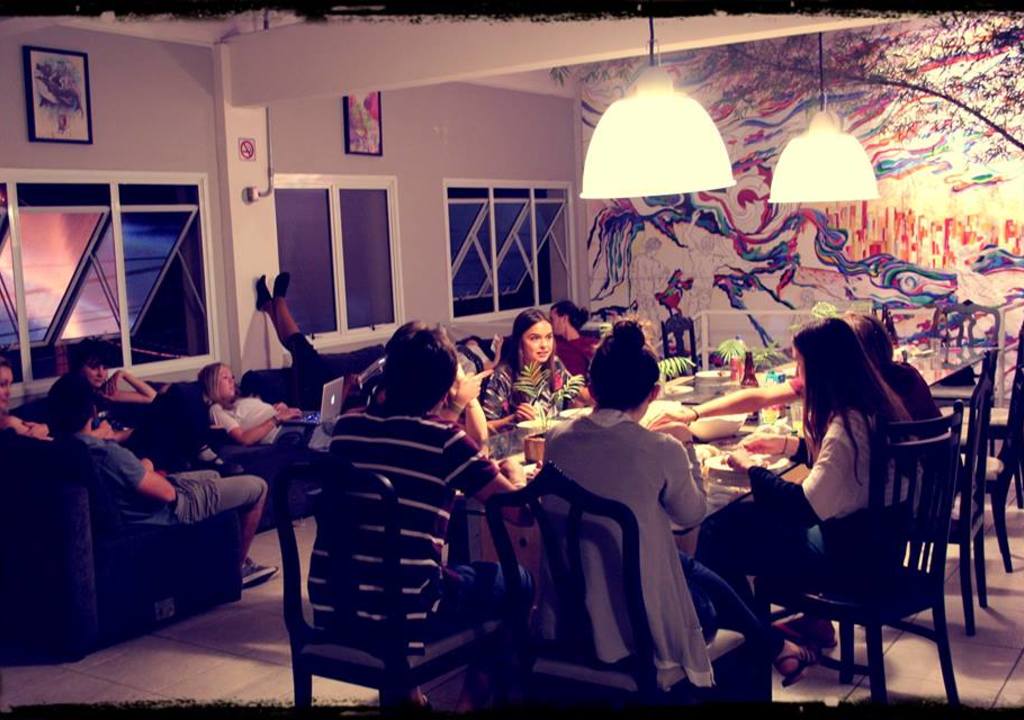 Viva Hostel Design is a favorite for those who want to enjoy some time in Sao Paulo, the largest city in Brazil. The hostel is in Vila Madalena neighborhood, which is known for its intense cultural activity, bars and parties.
34. WE Hostel — Sao Paulo, Brazil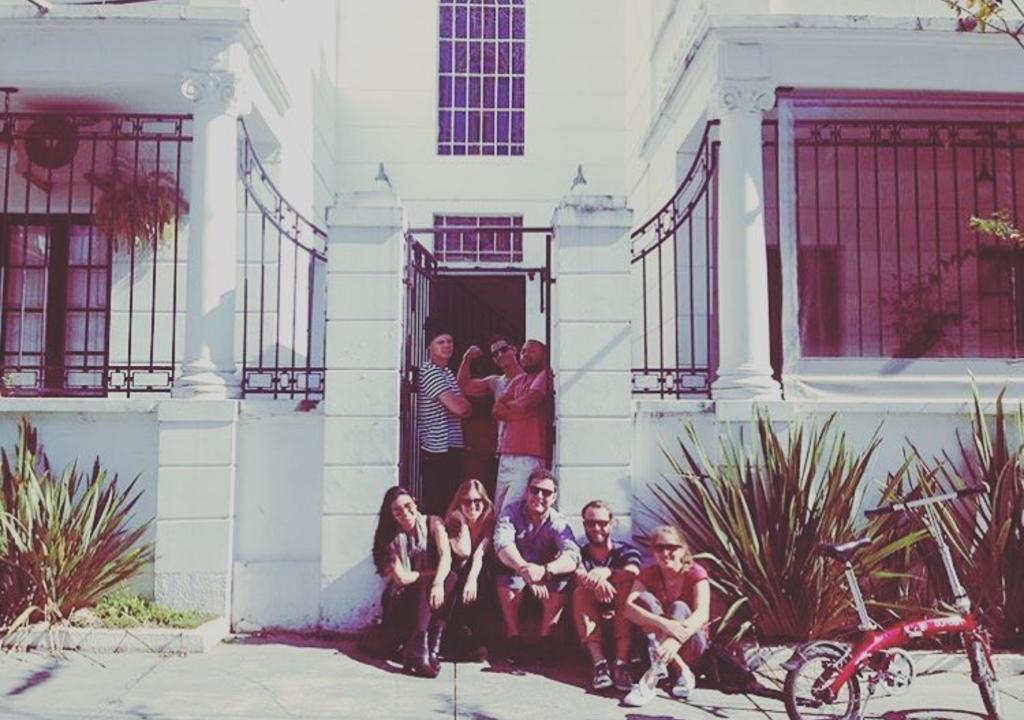 In a very quiet neighborhood near the hustle and bustle of São Paulo, there's a mansion with a warm, friendly and sometimes party atmosphere. WE Hostel has hosted dozens of Worldpackers volunteers and every single one of them absolutely loved the experience. It's really worth it!
35. Fundacion Anawim — Facatativá, Colombia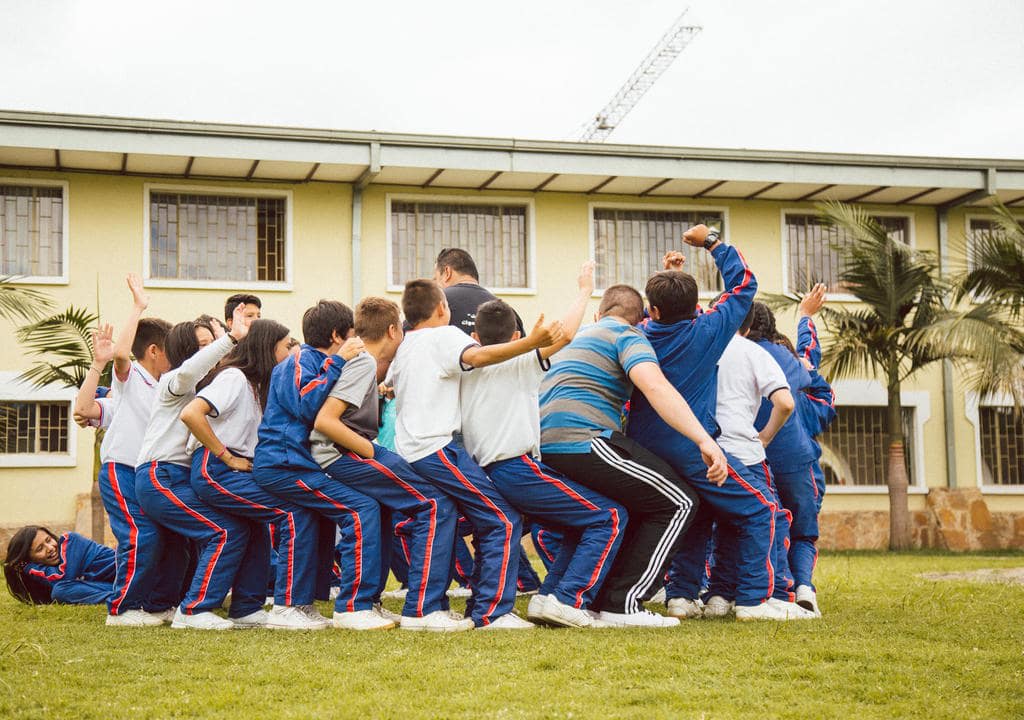 For those who are interested in doing social work in South America, Fundación Anawim, which operates in Facatativa and other cities in Colombia, is an important foundation that helps educate children through meaningful, fun and inspiring activities. It has a great team of volunteers and everyone is one big family.
36. Lake View Hostel — Guatapé, Colombia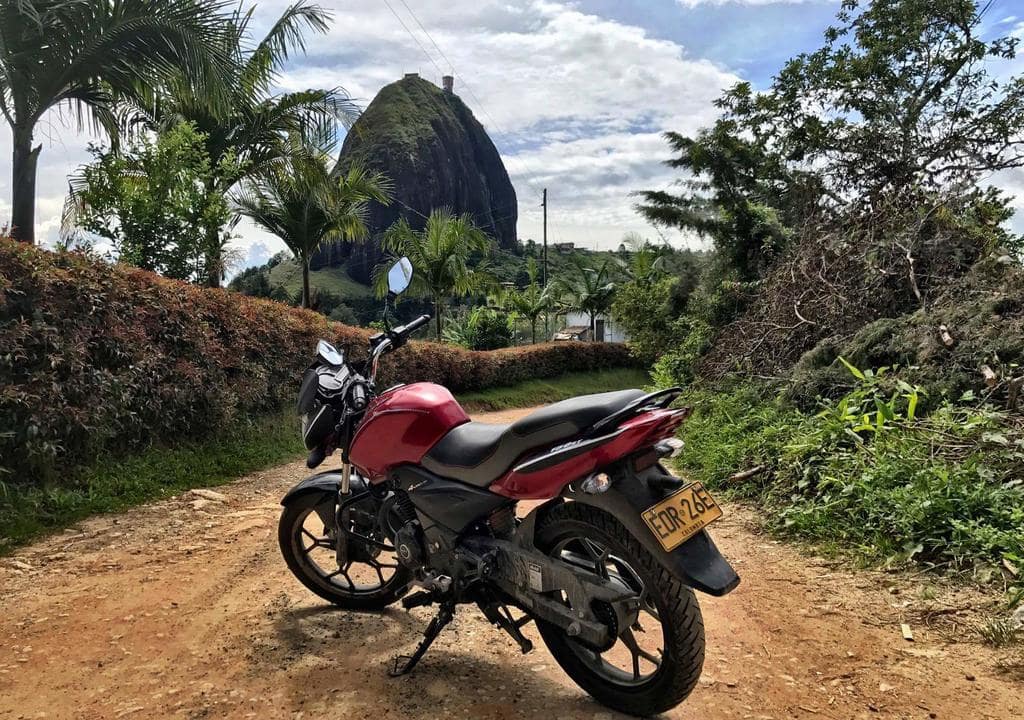 Guatapé is a tourist town in Colombia, famous for its charming city center, water sports and Pedra del Peñol, which is similar to Sugar Loaf Mountain in Brazil. Lake View Hostel is located in Guatapé and provides a relaxed and international atmosphere amidst the town's stunning landscapes.
37. Pandora II. Fortin de Santa Rosa — Atlantida, Uruguay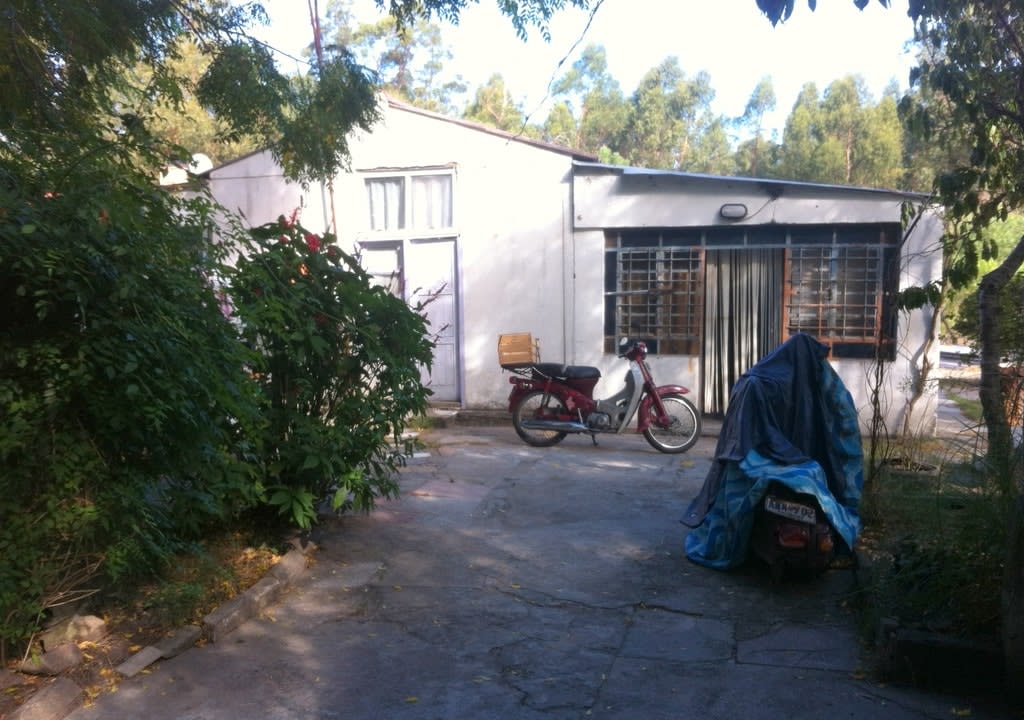 Pandora II is perfect for anyone interested in ecological activities and/or who enjoys building things. Pandora II is run by Rosanna and Rosangela, a couple that has been developing construction and interior and exterior design projects with volunteers for years. They are now building a new space on a beautiful beach in Uruguay to exchange knowledge about different fields. They always accept new volunteers and are willing to teach a lot!
North America
38. Auberge Bishop — Montréal, Canada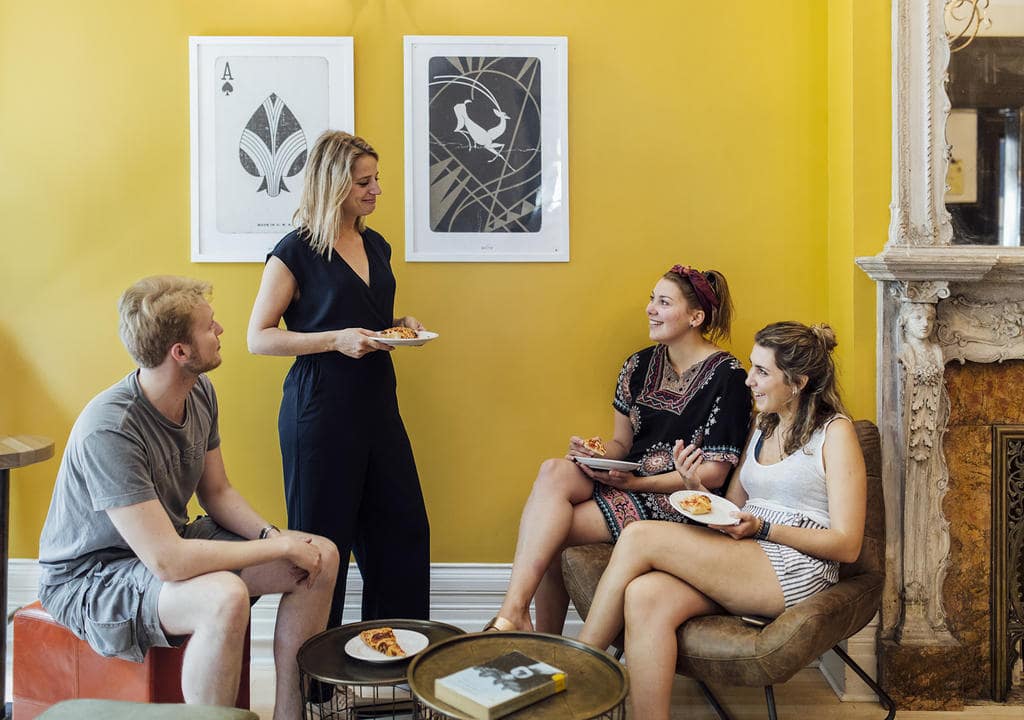 Auberge Bishop is an international hostel with many travelers who are visiting or passing through Montréal. The hostel has an immense cultural exchange and is a great opportunity to practice new languages while you get to know Montreal and Canada.
39. Auberge Saint-Paul — Montréal, Canada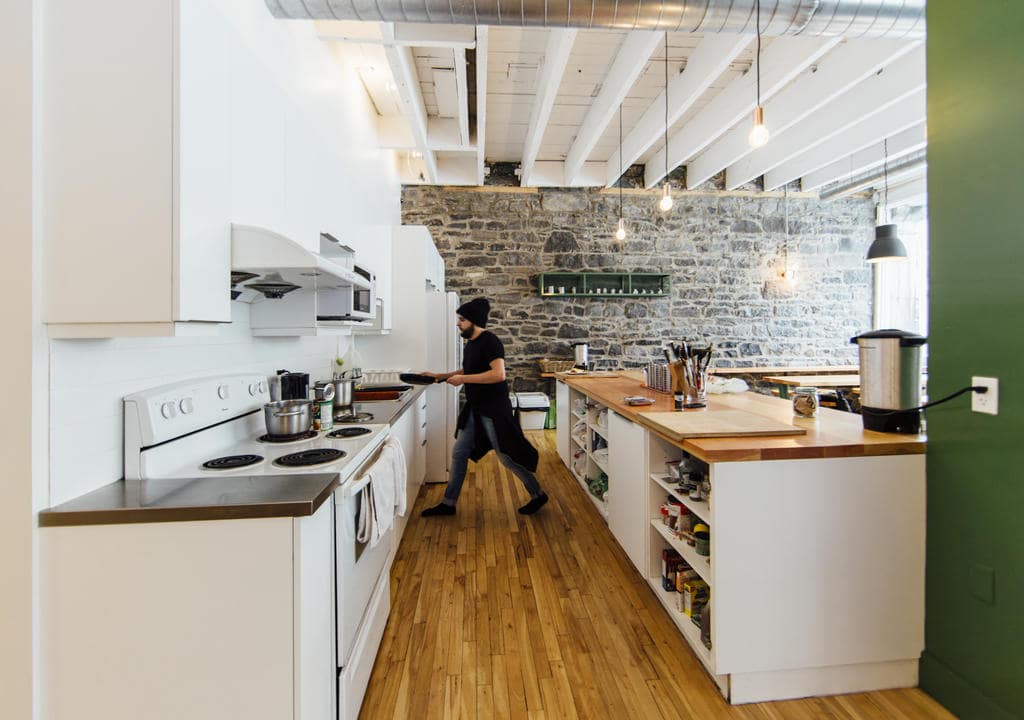 Auberge Saint-Paul is one of the best hostels in Montréal, known for its charisma and excellent staff service. The location is also great; close to the city center and one of the best places to live in the city.
40. Puerta Vieja Hostel — San Cristobal de las Casas, Mexico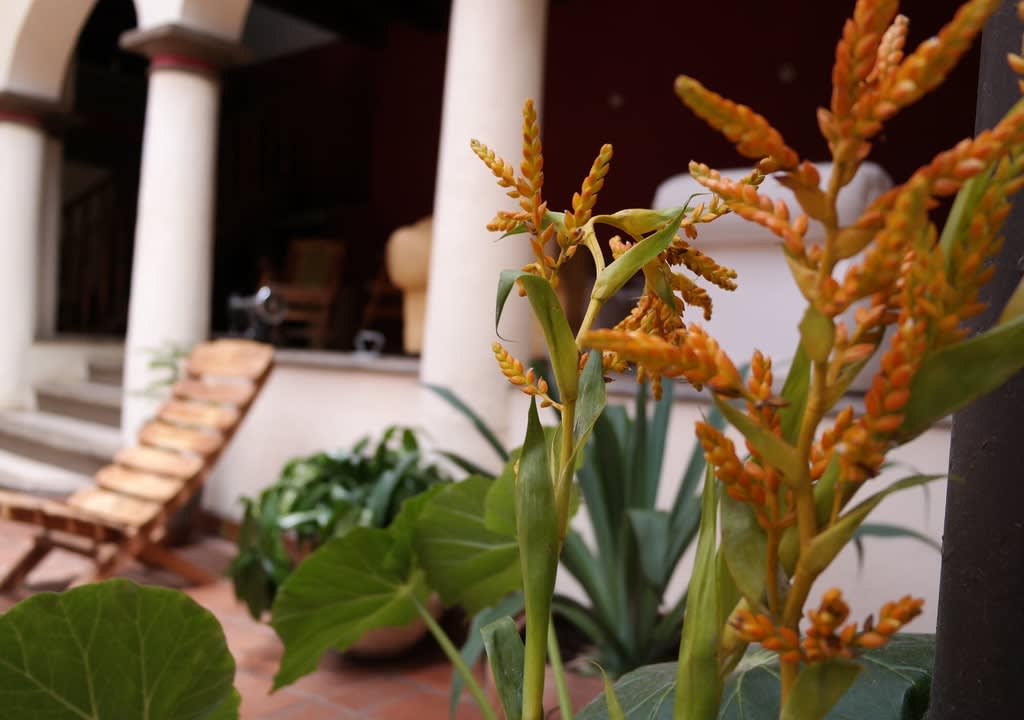 San Cristobal de las Casas is known as the most magical city of Mexico, and offers up so much culture. The city has a thriving arts and music scene and is surrounded by magnificent nature. Puerta Vieja Hostel is located in the heart of San Cristobal, and is a great opportunity to meet people from all over the world while experiencing the magic of San Cristobal and Mexican culture.
Asia
41. Dhutanga Insight Meditation Center — Bang Sao Thong, Thailand
Dhutanga Insight Meditation Center is the place for anyone looking to learn about Buddhism and develop a meditation practice all while immersing in Asian and Thai culture. In addition to assisting in the education of children, it is a true experience of positive energy, knowledge and work exchange.
42. Fu House Hostel — Bangkok, Thailand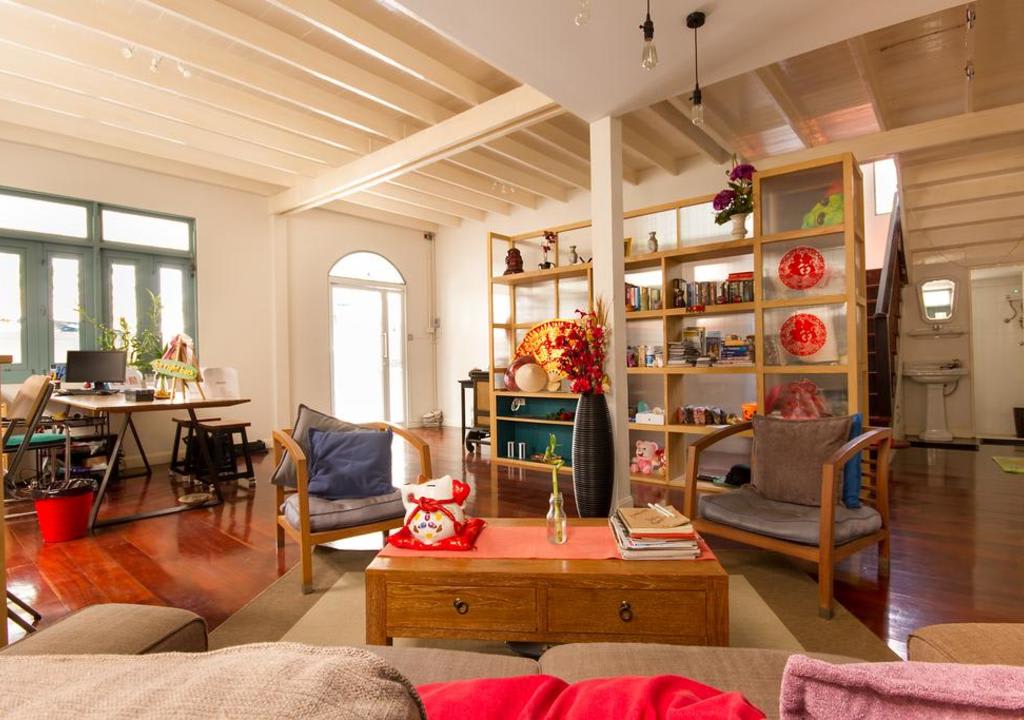 Fu House Hostel is suitable for those who want to live and work in Bangkok, the capital and most populous city of Thailand. Fu House is in the city center, close to the subway and other means of transportation and, at the same time, in a quiet and safe neighborhood. It offers a modern and cozy atmosphere for all types of travelers.
Europe
43. Abhostel — Antwerp, Belgium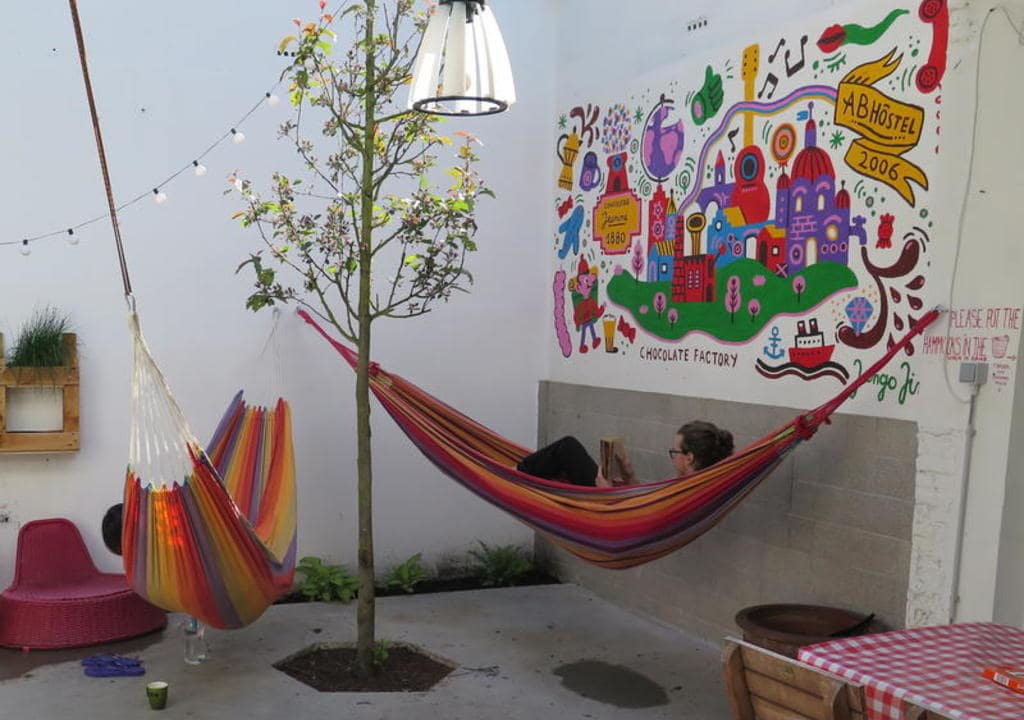 Located in Antwerp, Belgium and very close to the border of Netherlands, Abhostel offers volunteers the advantage of being able to explore and get to know two countries while volunteering in one. Antwerp is a very charming city, known for its good food and hospitality. The hostel is located in the artistic district of the city, so there are always festivals, yoga classes, community gatherings and cultural events happening. Abhostel hostel maintains a family atmosphere, and volunteers are warmly received.
44. Robur at The Oak — Gierle, Belgium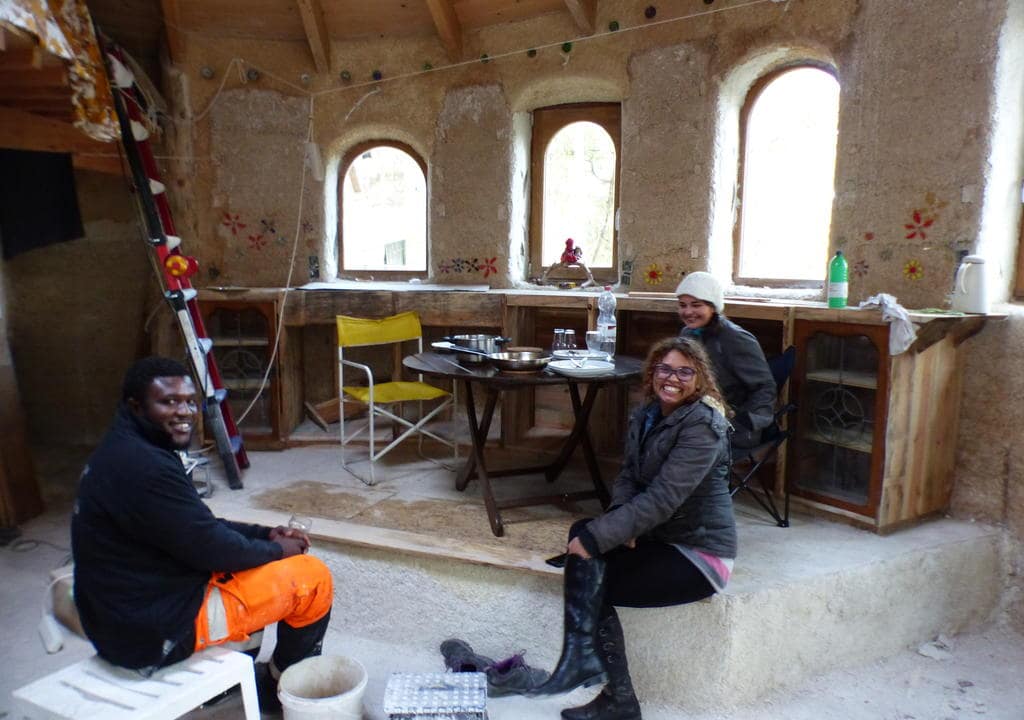 The Oak is a non-profit organization that aims to be a welcoming space for people who are overwhelmed by work or any personal issue in their lives and just need a break. Volunteers are responsible for helping maintain the project's organization and cleanliness.
45. St Christophers at the Bauhaus — Bruges, Belgium
St Christophers at the Bauhaus maintains a high quality standard and offers a fun and engaging experience to volunteers that includes breakfast, laundry and access to the hostel's own bar and nightclub! Bruges is a charming town famous for its craft beers, the openness of people, and the best chocolates in the world.
46. The Ash — Antwerp, Belgium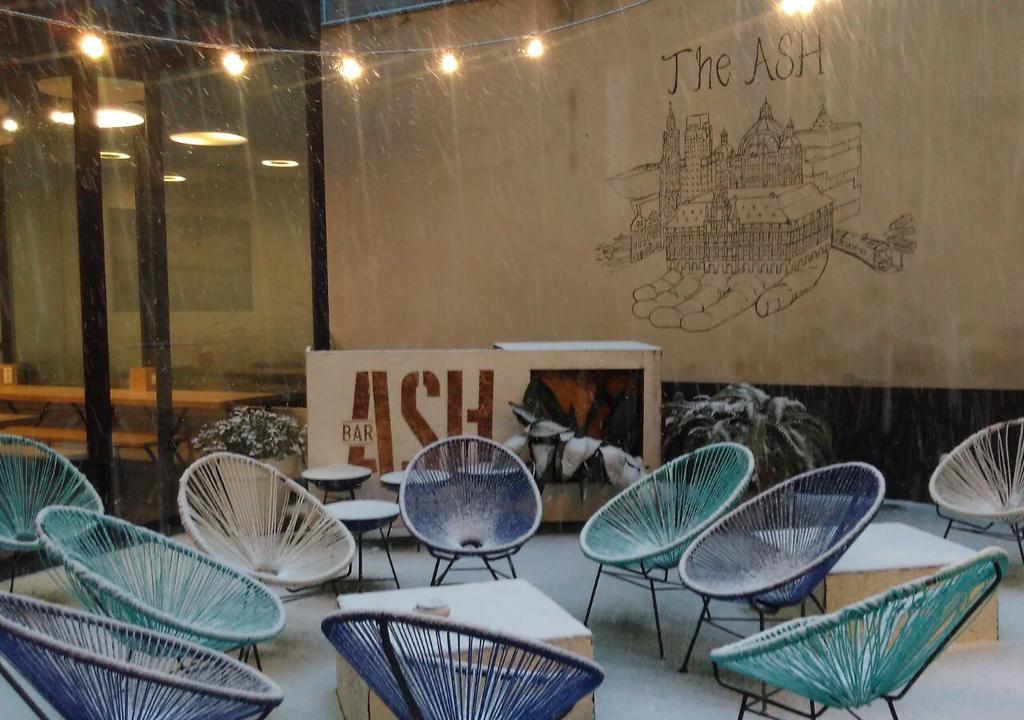 Staying at The Ash is like being part of a large international family. The hostel has large common areas and encourages a community vibe, providing a great environment to meet people from different countries and continents and make new friends. It's located in a neighborhood close to the main attractions of charming Antwerp.
47. Funk Lounge Hostel — Zagreb, Croatia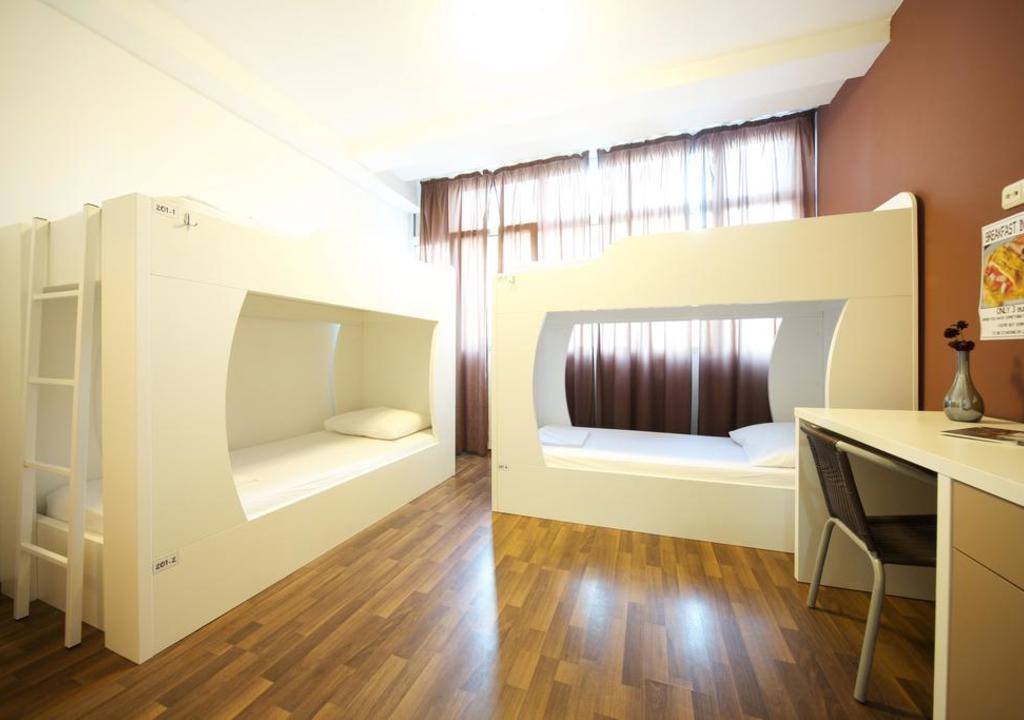 Zagreb is the capital and largest city of Croatia. Zagreb has intense cultural and leisure activity, with great cafés, bars, and so many cute streets and museums to explore. Funk Lounge Hostel's friendly and welcoming atmosphere is a success among all travelers and volunteers who pass through.

48. Hostel Vrba — Ljubljana, Slovenia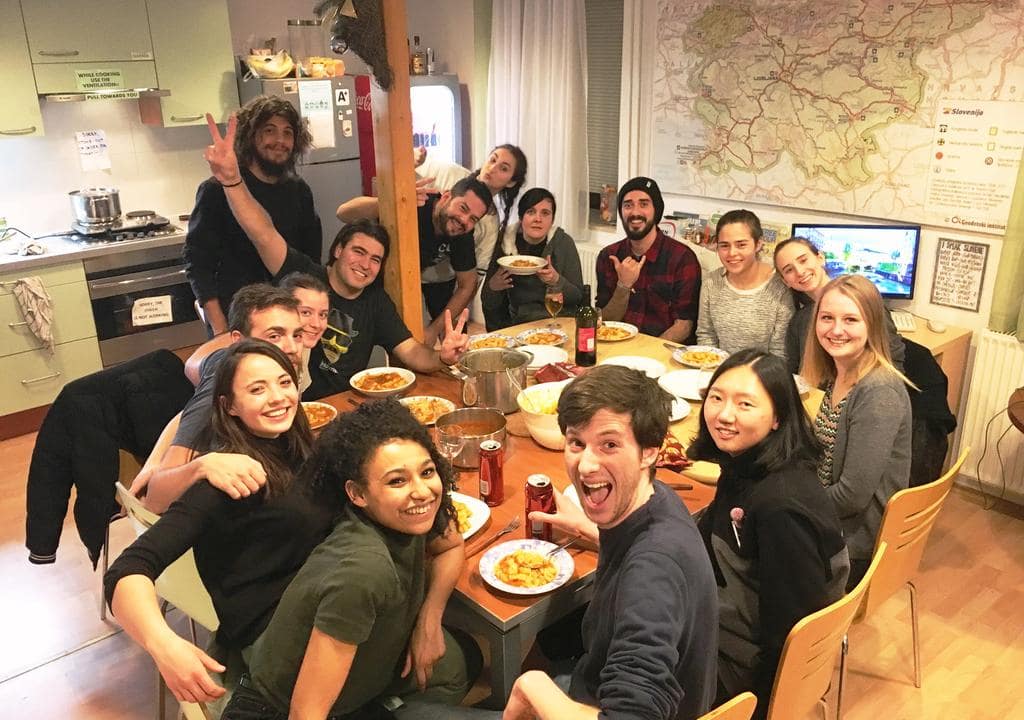 Ljubljana is the capital of Slovenia, a city known for its picturesque old city embankments and a good quality of life. Hostel Vrba, a small and comfortable hostel welcomes travelers with a lot of hospitality and the best tips of things to do in Ljubljana.
49. A Room in the City — San Sebastián, Spain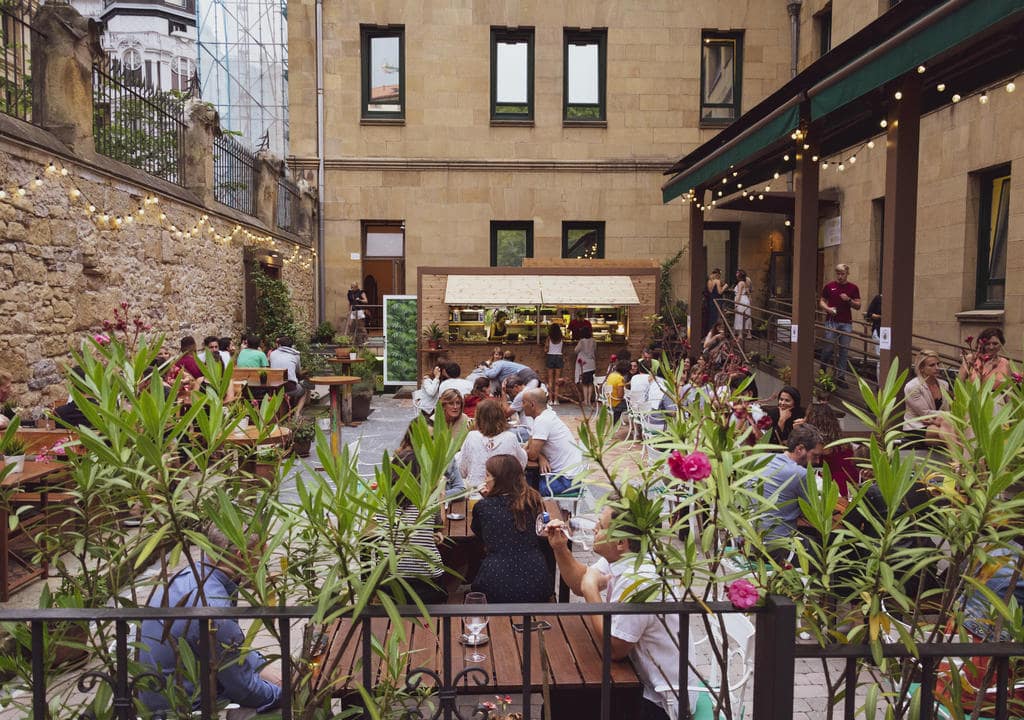 San Sebastián is a city of culture, gastronomy, beautiful beaches, surfing and nightlife. A Room in the City Hostel is located in the heart of San Sebastián and offers a very pleasant and relaxed atmosphere where you can meet travelers from all over the world and make the most of what the city has to offer.
50. El Cortijo de los Caballos — Malaga, Spain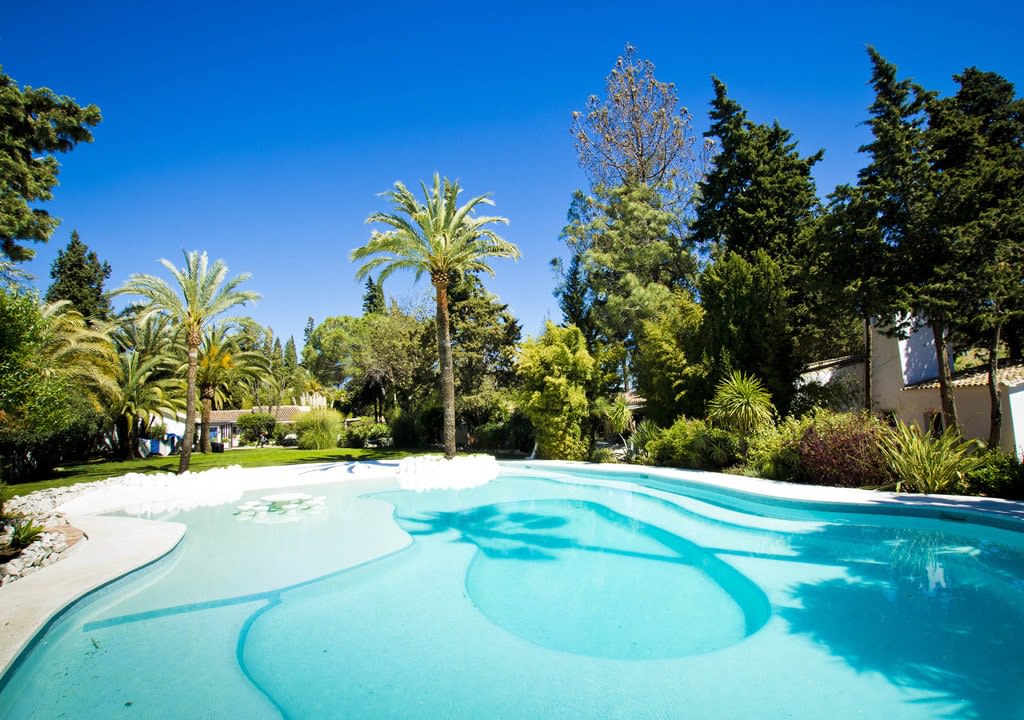 El Cortijo de los Caballos is a guesthouse for wedding events in a small town near Malaga, on the southern coast of Spain. The hotel offers a lot of comfort and privacy to its volunteers, such as small cottages with private bathrooms and kitchens! El Cortijo de los Caballos is ideal for those who want a calm and quiet experience.
51. Primavera Hostel — Barcelona, Spain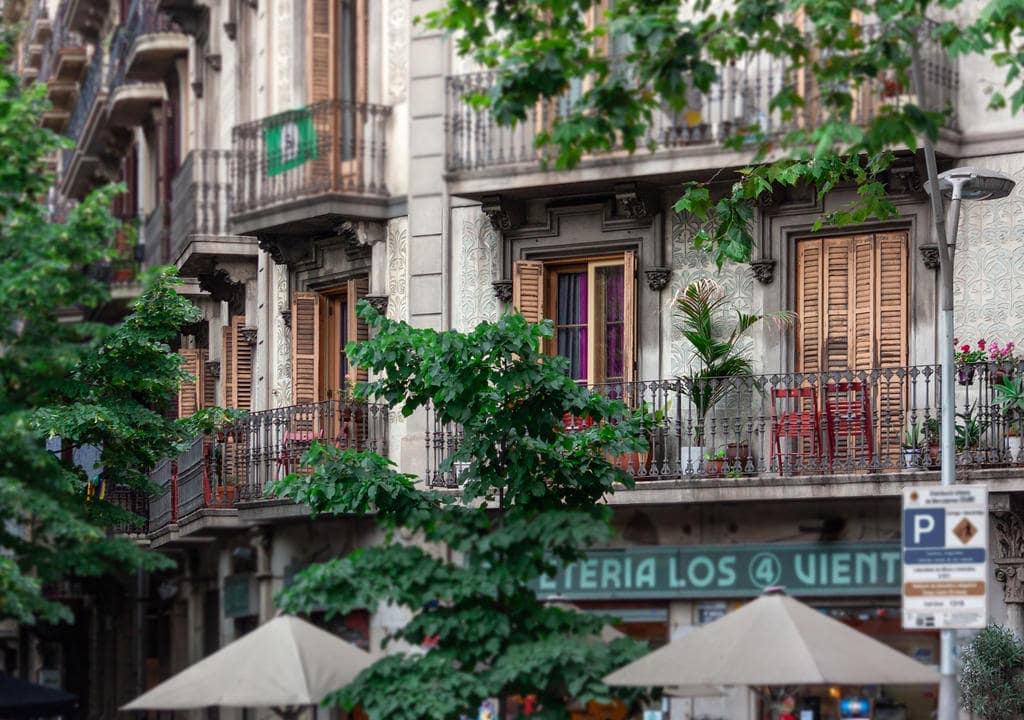 Barcelona is one of the main and most touristic cities in Spain. Well known for its architecture and international atmosphere, the city welcomes travelers year round. Primavera Hostel has a creative and fun atmosphere. They love to have volunteers help their small, close-knit team and they love meeting and welcoming new people!
52. Hostel Connect — Derry, Ireland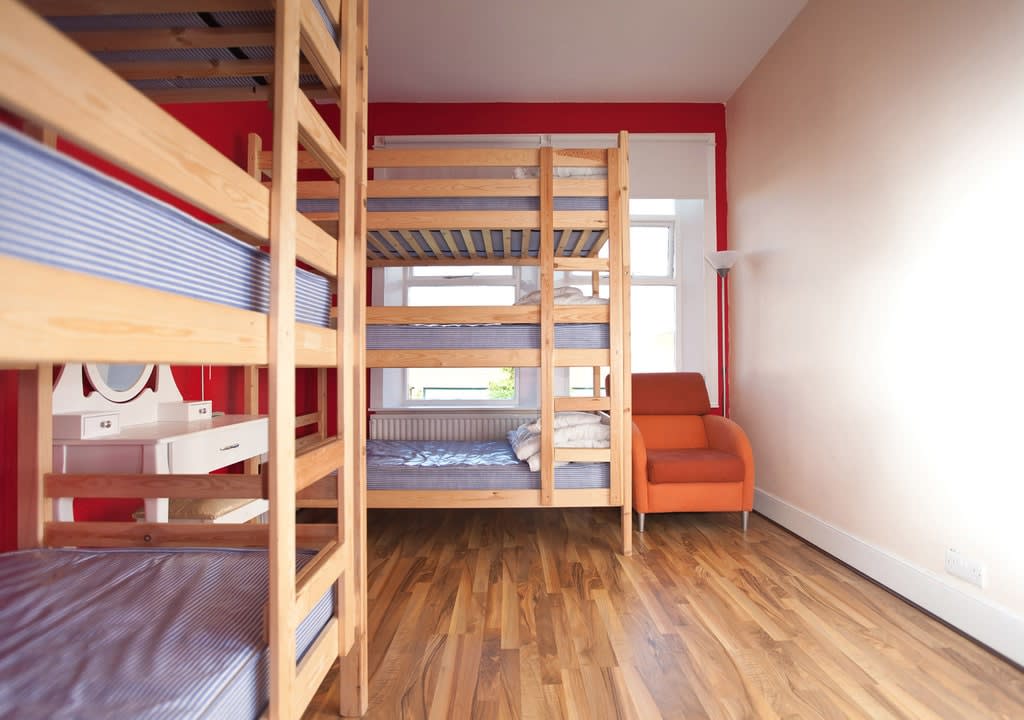 Derry is a beautiful and very important historic city in Ireland. Hostel Connect is the largest hostel in the city and is located near significant spots for culture, leisure and gastronomy. Hostel Connect provides a clean, safe and fun space in a family-feel environment.
53. Eudokia Agricommunity — Parma, Italy
In the small town of Parma, known for its local gastronomy, members of the Eudokia farming community have created the Agri-Mountain Renewable Energy Park and look for volunteers to help with construction, gardening, fruit tree planting, greenhouse cultivation, cultural activities and cooking.
54. La Casa d'Artista — Arezzo, Italy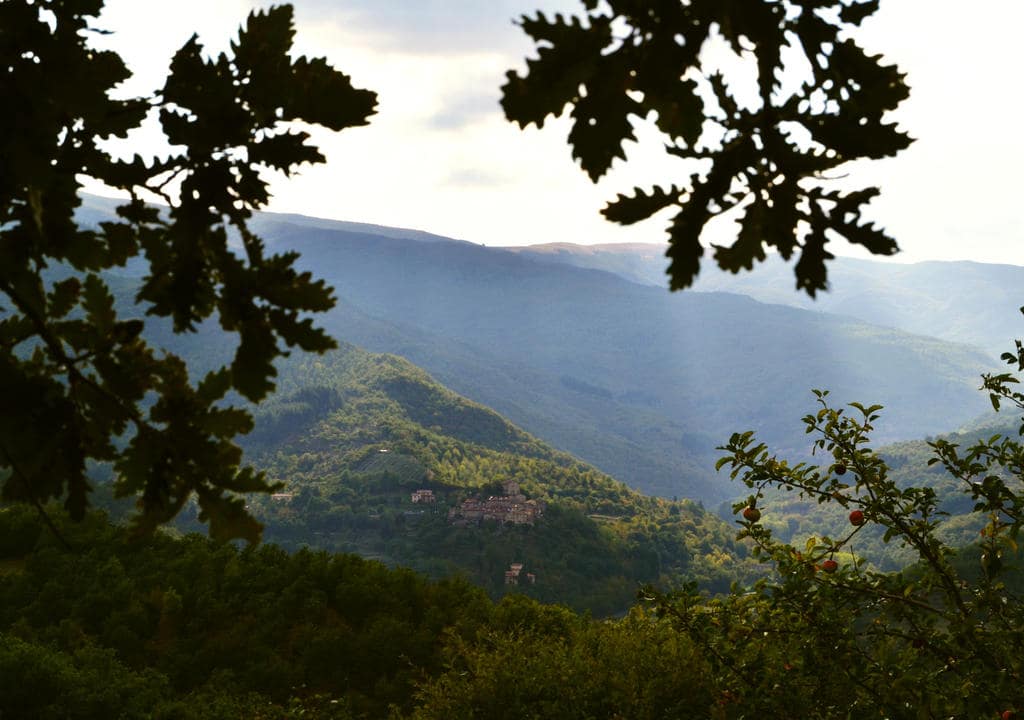 Arezzo is a typically Italian city in Tuscany and not very touristic, but with nice options to explore while you are there. La Casa d'Artista is an environment created by those who love art to welcome travelers who want to make the city more artistic and lively.
55. The Vegan Academy Hostel — Venice, Italy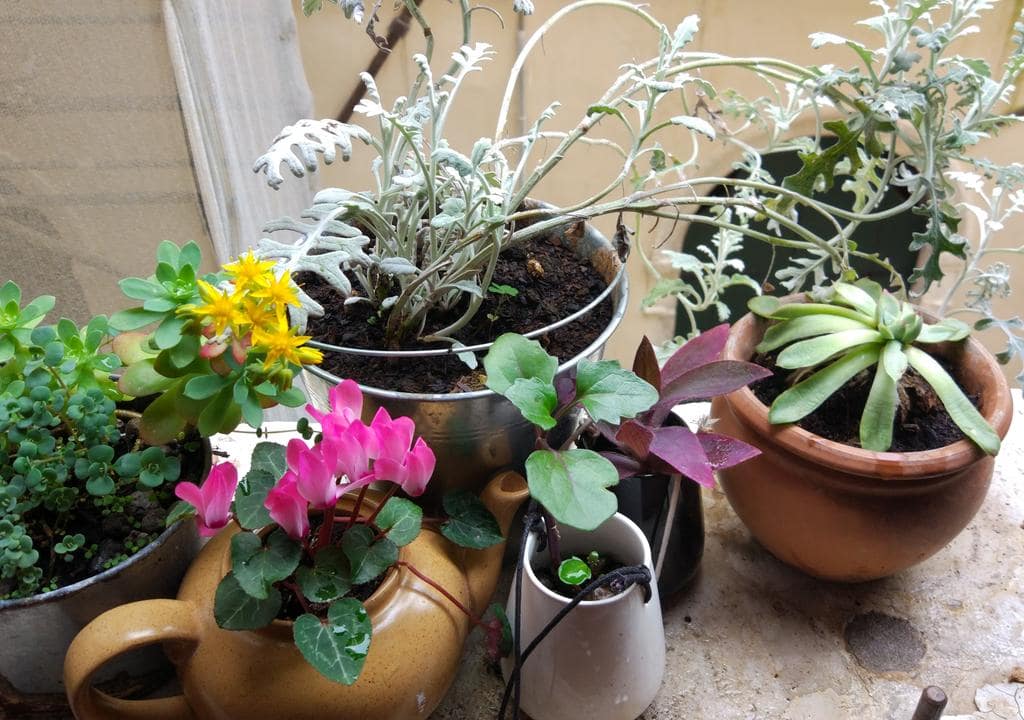 In the touristic and romantic city of Venice, the Vegan Academy Hostel is a very cozy property that welcomes volunteers and guests as friends. It's small, beautiful and well-organized and most importantly it encourages the vegan lifestyle. Cooking meat is not allowed at this hostel.
56. Dundee Backpackers Hostel — Dundee, United Kingdom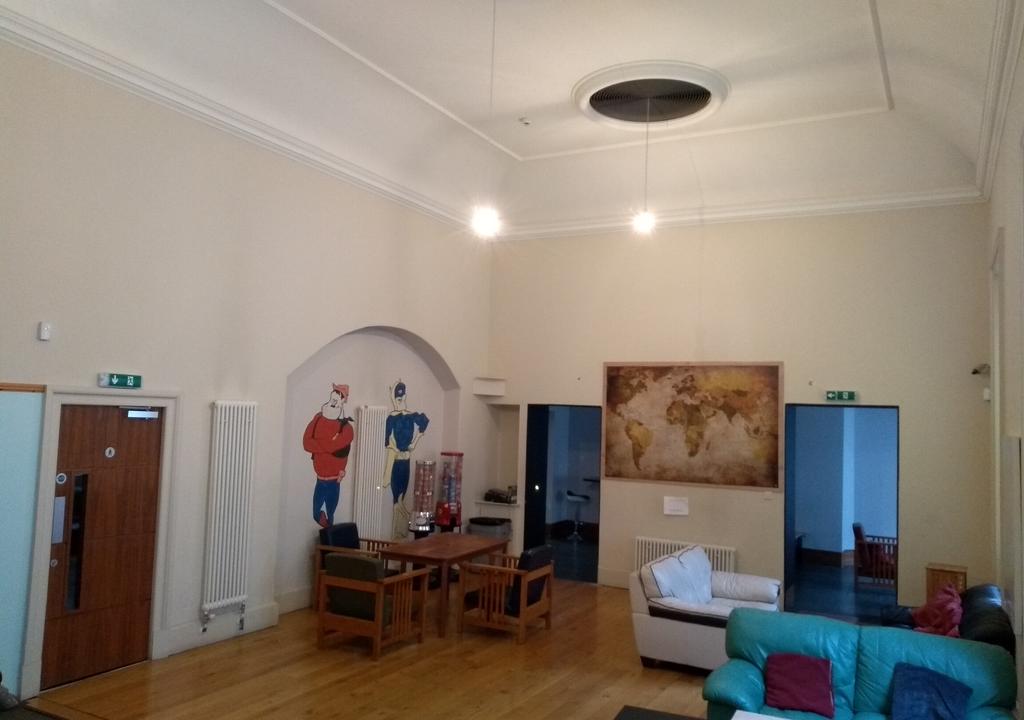 Dundee is one of the largest cities in Scotland. It's ideal for anyone who wants to have the experience of living close to the local culture of UK cities. The Dundee Backpackers Hostel is in an old, big house with a very comfortable and friendly atmosphere that welcomes local and international travelers. Volunteering at Dundee Backpackers is a great opportunity to meet travelers, make new friends and practice speaking English.
57. Brix Hostel — Prague, Czech Republic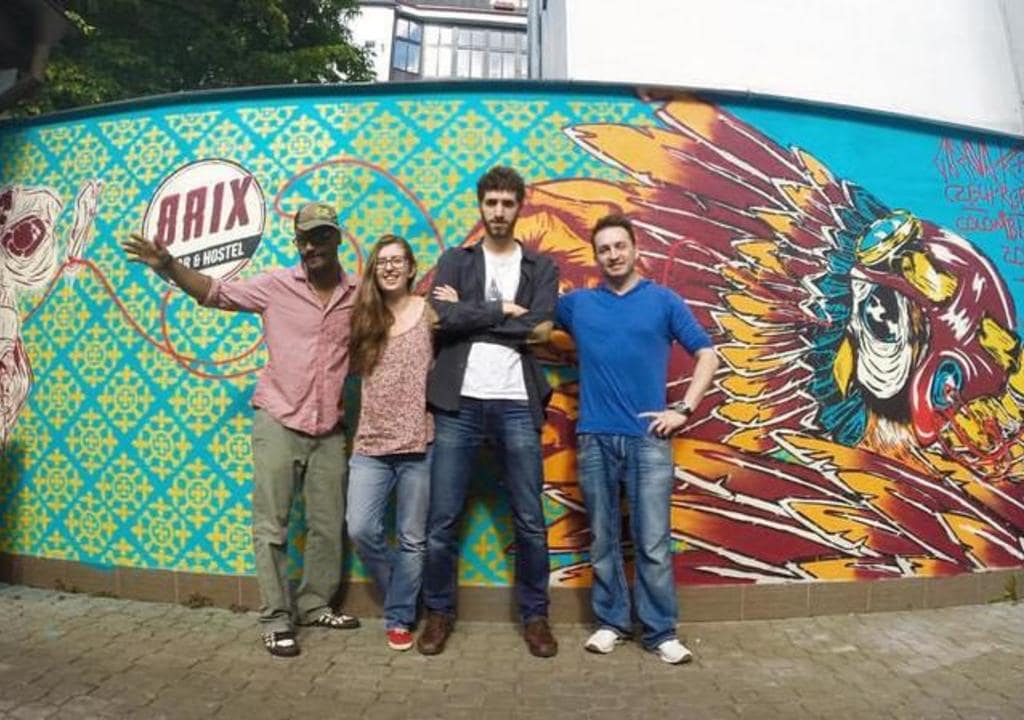 Prague is a city that amazes more and more travelers each year. With its busy nightlife and great cultural options, it is a must-see destination for anyone traveling through Europe. Many travelers stay at Brix Hostel, which has a bar, living room and patio and encourages socializing, sharing stories, and connecting.
58. Post Hostel Prague — Prague, Czech Republic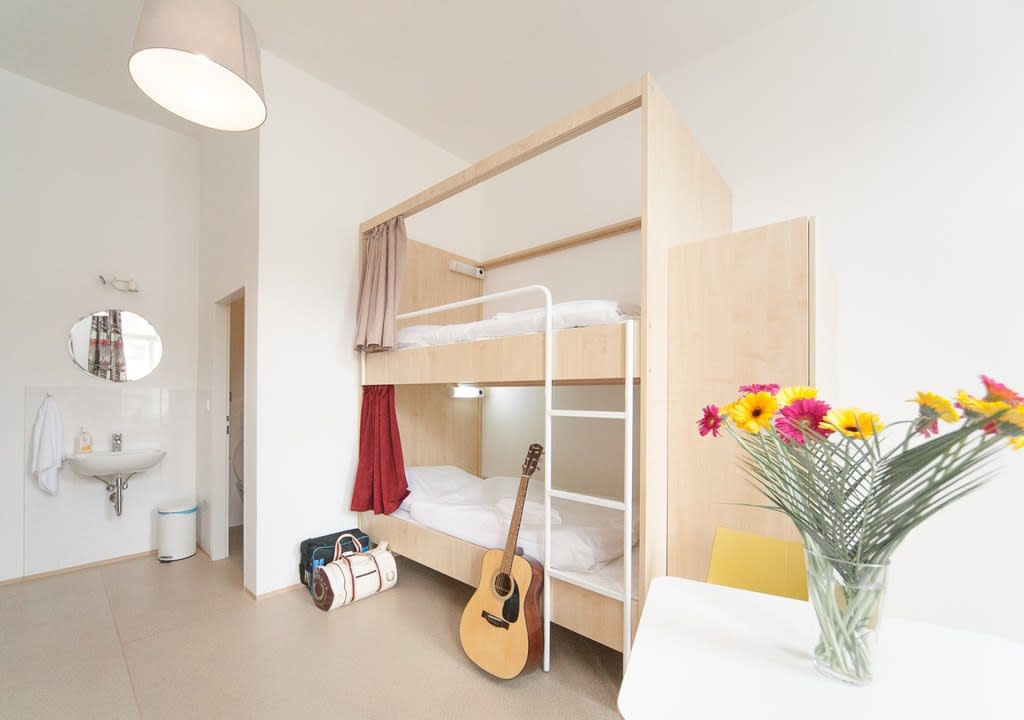 For those who love the excitement of cosmopolitan cities with bustling nightlife and infinite leisure and culture options, Prague is a must-visit. Prague is the capital of the Czech Republic and has become increasingly touristic while staying relatively cost-effective! Post Hostel Prague welcomes a great number of tourists and curious volunteers. Post Hostel is a great place to learn more about vibrant life in this international and multicultural city.
59. Faro Hostel — Faro, Portugal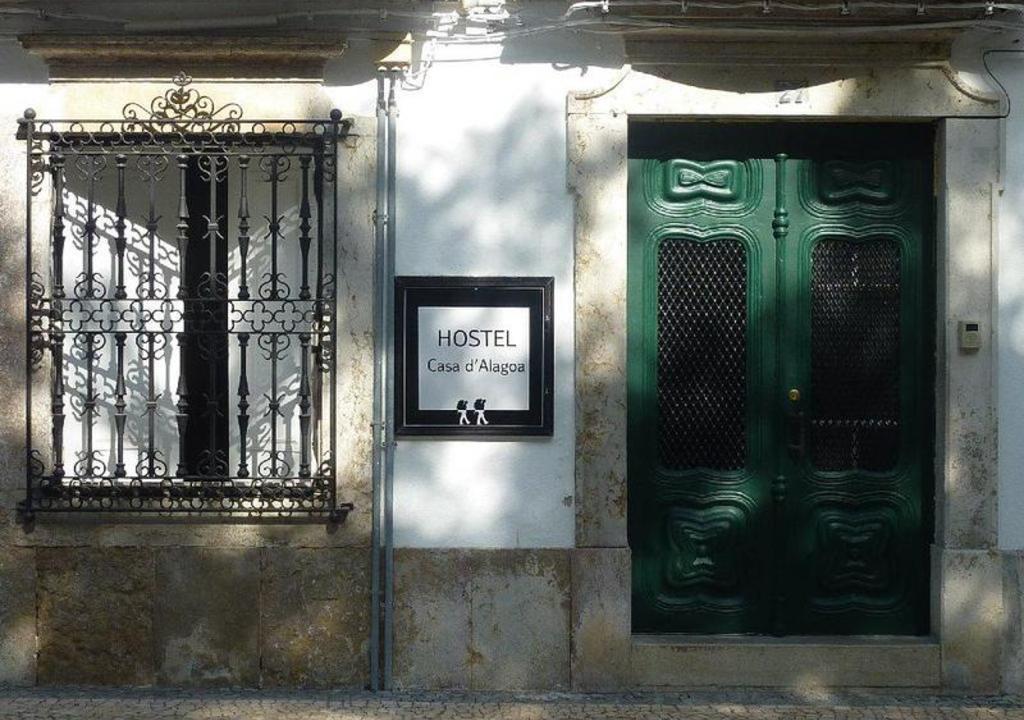 Faro is one of the most charming cities in Portugal. This sunny destination borders a nature reserve and is close to one of the most beautiful beaches in the area. Faro Hostel is a very receptive environment that welcomes many travelers and provides an inexpensive and authentic local experience for volunteers.
60. Hostel da Praça — Santa Maria da Feira, Portugal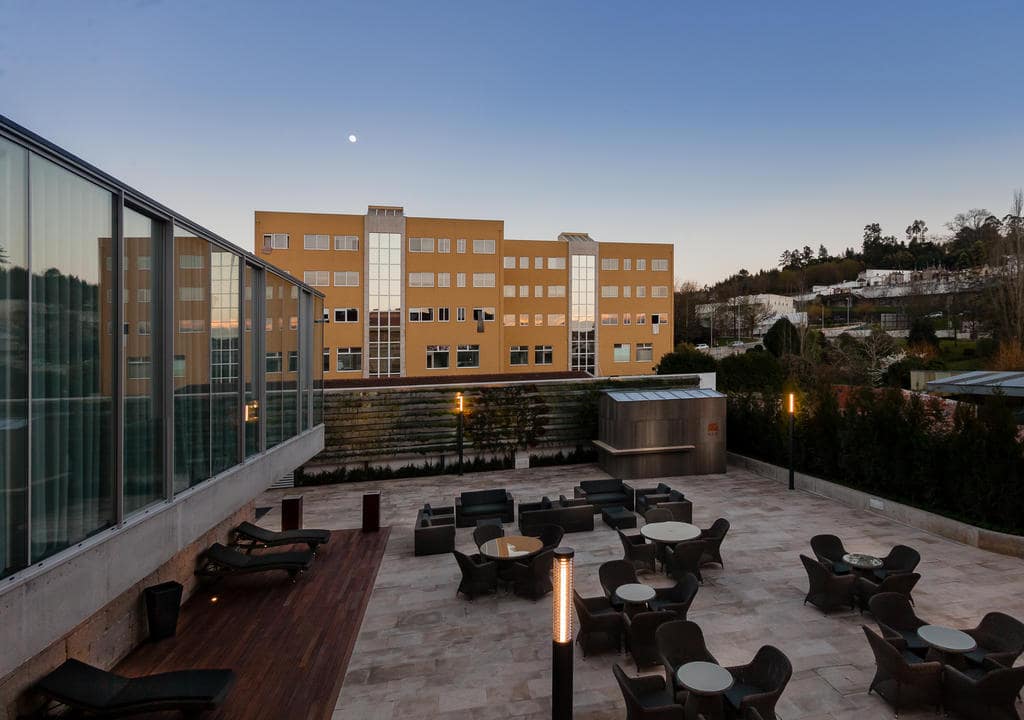 Santa Maria da Feira is a small town in Portugal close to Porto with excellent options of bars, restaurants and beautiful places to visit. Hostel da Praça was built in one of the city castles and has a youthful, friendly and fun team that makes the atmosphere of the place truly special. Hostel da Praça is located just in between the beach and mountains, and is ideal for those who enjoy a quiet experience and contact with nature.
61. Music Hall Lisbon Hostel — Lisbon, Portugal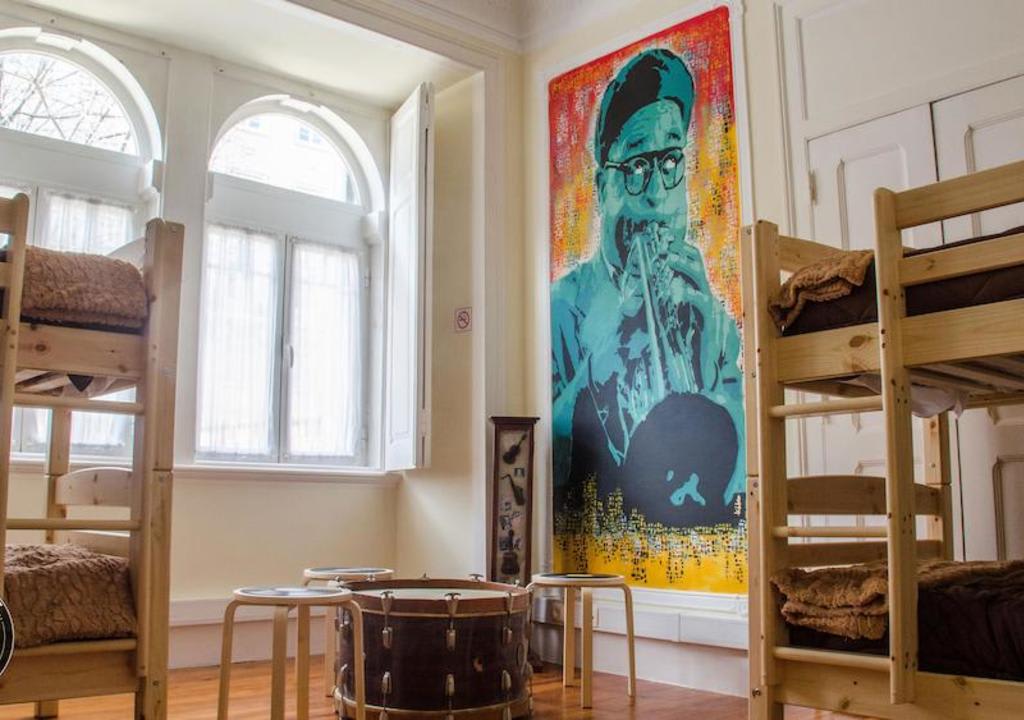 The Music Hall Lisbon Hostel is a music-themed hostel. Artists, bands and travelers from all over the world visit to get to know Lisbon and are greeted with open arms. Lisbon is the capital of Portugal and one of the most diverse and vibrant cities in the country. The atmosphere of the hostel is comfortable and lively, and guests and volunteers blend together as one!
This is our official list of the best Worldpackers hosts to volunteer at in 2018. We hope it has encouraged you to do a volunteer program or work exchange and get yourself out there in the big, beautiful world!
Do you have any amazing hosts or experiences to add? Volunteer or work exchange goals? Leave a comment!