The volunteer experience: what is like to work in an NGO abroad?
A volunteer experience can change your life in so many different ways. Read this article to learn what is like to be part of a social project in other countries.
---
Are you empathetic enough to prioritize some people's struggles and needs over yours for a change?
Are you courageous enough to leave your place of comfort, in order to make another person's life a little better?
Are you tired of expecting more actions from the authorities?
Do you want to give more to this world than take it?
Do you feel uncomfortable sometimes to acknowledge everything you could be doing with your spare time?
Do you want to make a real difference?
And ultimately, do you want to leave a good mark on this world?
If you said "yes" more than once, this article is for you.
The objective of this article is to inform you about the general "life", day to day routine and environment of a Social Project or an NGO and what to expect from the volunteer experience.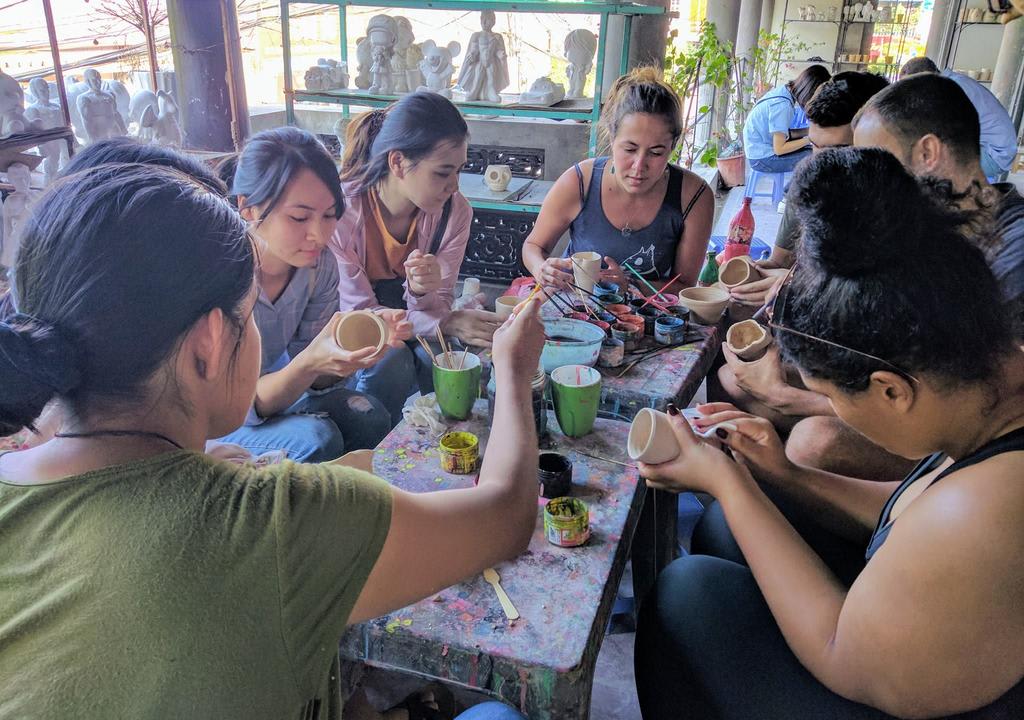 What is an NGO?
NGO stands for Non-governmental organization. It's an organization that operates independently of authorities or governments, usually non-profitable.
They can have multiple sizes, from local to international ones, and pursuit different objectives: human rights, health care, humanitarian, environmental, social, and educational.
The three main sources to keep an NGO running are:
Donations

Volunteer work

Non-profitable businesses
1. A volunteer experience is not a touristic one
It is very important from start to understand that participating in an NGO is not a touristic experience (aka travel for fun): it is serious work and must be treated as such.

Even though you could indeed have a very pleasant and enjoyable time volunteering in an NGO, it will certainly be a very intense, challenging and impactful experience in your life.
2. It's all about others
NGOs exist to make this world a better place.

Each one of them is dealing with different objectives, environments, contexts, and issues. The main thing is having in mind that most NGOs and social projects exist to help humans with their most challenging issues, such as poverty, war victims, authoritarian abuse, natural degradation, etc.
That's why, as you start researching different projects, you will soon realize that most of them are actuating in places with extreme conditions.
Even though you can also help out in the HQ or central office of a big NGO, I'll focus on what it feels like to be "in the field".
3. What is like to live in an NGO
Usually, the NGO facilities are simpler and stripped from luxury or even any comfort standard we are used to in the West.
It is more likely that you'll find basic accommodations, facilities, food, and general conditions. After all, all money coming from donations are prioritized to be spent on projects' improvements rather than with staff comfort.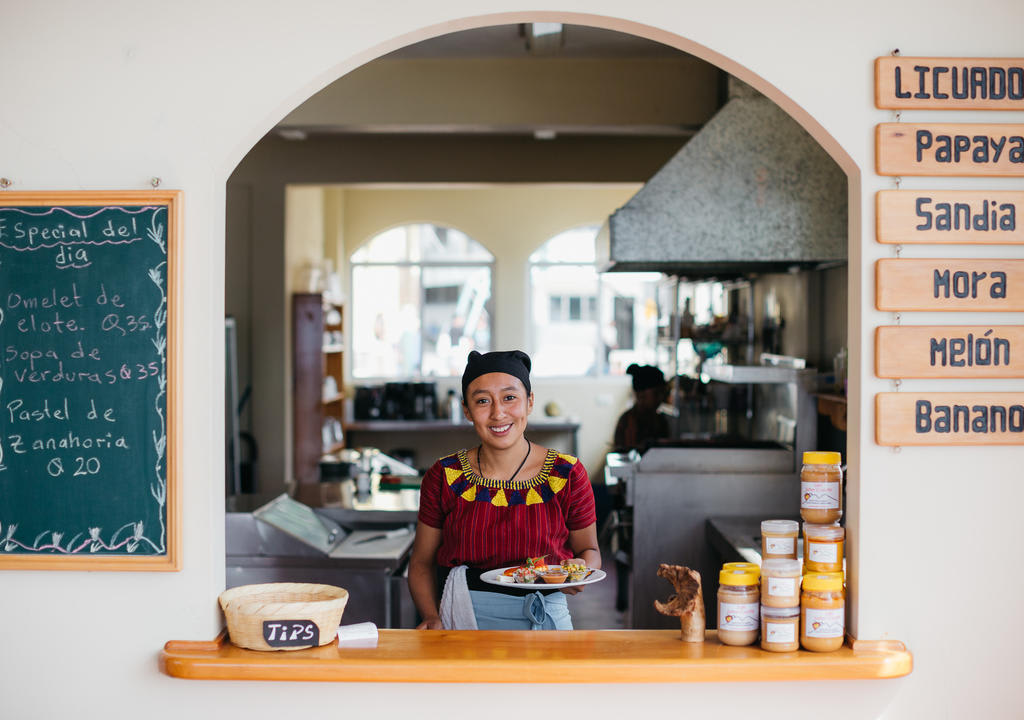 4. NGOs are like a big family
Even though conditions might not be what you are used to, when you're part of a social project, you do feel really lucky of being surrounded by people carrying the same purpose as you.
They all have the same dreams and hopes for that location and the people (or cause) they are trying to help. This will create an inevitable bond between you and everyone involved in the project.
Not many things in this world are as pure and praiseful as putting other people's necessities over oneself with an open heart. During (and especially after) your time in an NGO, you'll carry a deep sense of accomplishment, purpose, humbleness, and happiness.
Now imagine an entire staff with these same feelings: everybody is open to spread love and friendship. No wonder I made friends for life in my two experiences volunteering abroad (one in Cambodia and one in Myanmar) that re like family now.
5. Communication is vital
Spoken language is just a mean: communication is the objective.
Once you understand that, you'll notice that there are many other ways to deliver your message than just speaking flawlessly a foreign language.
Your body, your face, your gestures, your look, and even the context of the situation, can be more effective when communicating with someone.
Of course, if you learn a different language (rather than English), you'll be able to have a more detailed understanding of your tasks, what's happening and connect in a deeper way with locals.
Also, speaking with local people in their own language is a huge sign of respect, and they will acknowledge that.
Even though it is expected that locals will not speak English, this will not prevent you from making a difference there. Besides, the staff usually speaks English, as they receive many other foreign volunteers.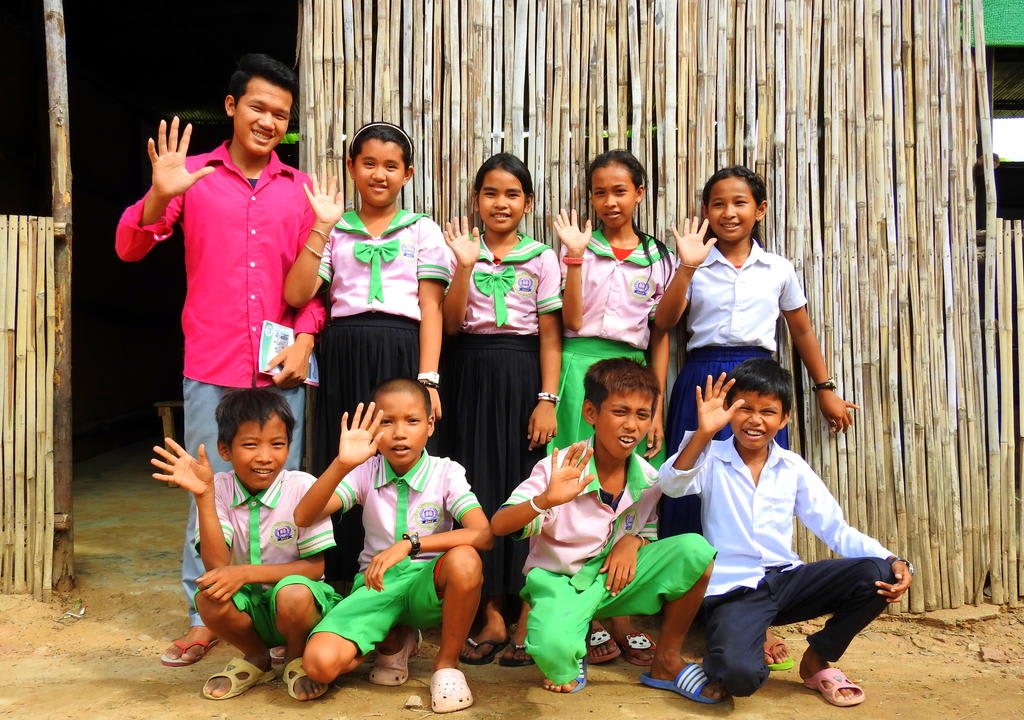 6. Get ready to become a local
One of the most rewarding things about the whole volunteer is creating an authentic relationship with locals.
You'll understand their struggles, participate in their festivals, get invited to eat their food, learn their true history and (try to) talk their original language.
In a real volunteer experience, you walk in locals' shoes for a while.
In the end, you will feel gratitude after being accepted as one of their own somehow. You will also be amazed by how much you learned, grew and got assisted by their kindness.
7. Pack your goodwill and go
The only real requirements to be part of the volunteer experience are goodwill and an open heart.
I always recommended studying the location and NGO surroundings you're going to as this helps you plan for the whole trip. For example, if the NGO is located in the middle of the rainforest, it might be a good idea to bring some repellent with you. Or, if it's in a cold place, maybe you should take some extra layers.
Keep in mind that your objective is to connect with the local culture, so consider the possibility of leaving electronic devices behind. Don't let them prevent you from having more and more amazing interactions and experiences with locals and especially those you'll be assisting.

8. Reaching out to a social work project
Search for NGOs, social projects and communities to help out at Worldpackers, wishlist your favorites and, when you're ready, start applying for those who fit your skills, goals, and ideals.
I guarantee you will not leave this experience empty-handed. If we all make a little difference in this world, we can change it for an even better one!
---
---
Did you like it? Don't forget to let Gustavo know :-)