Top 13 tips on how to make sustainable travel a reality
Ever thought to consider the effects of travel on our planet? This article offers simple steps to travelers who want to make a shift to sustainable travel.
6min
More than ever, businesses and customers alike are becoming aware of how their decisions are affecting our planet and themselves.
A report by Booking.com indicates that the sustainable travel trend continues to gain momentum with a large majority of global travelers (87%) stating that they want to travel sustainably, and nearly four in 10 (39%) confirming that they often or always manage to do so.
Some travelers have already started to travel sustainably, and while the majority want to, actually doing so is another thing. It requires giving up certain preferences and putting forth more effort, which is easier said than done.
I constantly feel the urgency to change the way I live and travel, but have difficulties doing so. Although I have incorporated certain things into my daily life like abandoning processed foods, reducing my plastic waste, and making my own cleaning products... not taking an airplane is something entirely different.
The facts show that something need to change. According to the World Tourism Organization, tourism is the fastest growing industry, but also one of the most polluting.
According to a new study that marks the first attempt to quantify the industry's total carbon footprint, eight percent of global greenhouse gas emissions are produced by tourism.
I believe in showing travelers the effects of the way we travel on our planet, and offering them simple steps that will help create a global shift to a more sustainable way of travel.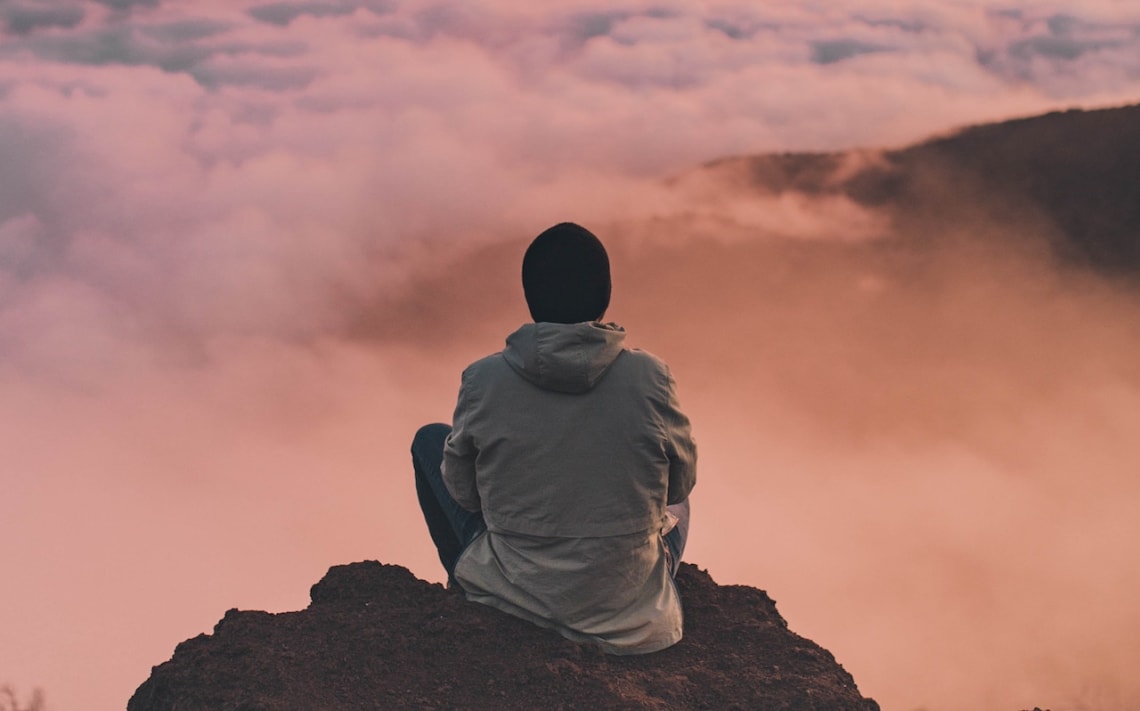 Why this movement of sustainable travel
Businesses and industries are beginning to see that unlimited economic growth and material consumption will not be sustainable in the long term. This is only the beginning of a necessary and radical shift will happen on a global scale.
This emerging shift is accompanied by a shift in values as well. People are moving away from a materialistic approach to a more humanitarian and spiritual-inspired orientation toward life.
They have a greater self-awareness, attention to spiritual growth, and sense of responsibility to the environment. You see this in the popularity of yoga classes, retreats, meditation, eating healthy food, and zero-waste movement... just to name a few.
With this, you also see that there are more people becoming aware of their travel footprint and they are willing to do something about it.
Sustainable travel is thriving.

Aside from the obvious physical proof, the damaging effects of tourism are only increasing. Take Boracay, a tiny island in the Philippines that had to close temporarily due to the effects of over-tourism. Faced with this situation and so many others like it, we are currently confronted by the facts and the urgency to do something about this growing crisis.
What you can do to travel sustainably
For some people, being conscious-minded and having the drive to travel sustainably comes naturally.
For others, the consciousness might be there, but the idea of giving up certain things is still one bridge too far.
Traveling sustainably starts with small steps and slowly — one step at a time, someday— it is incorporated into your life. To help you in this process, I have summarized what you can do to travel sustainably.
Keep reading:
1. Reduce your ecological footprint and get on your bike or walk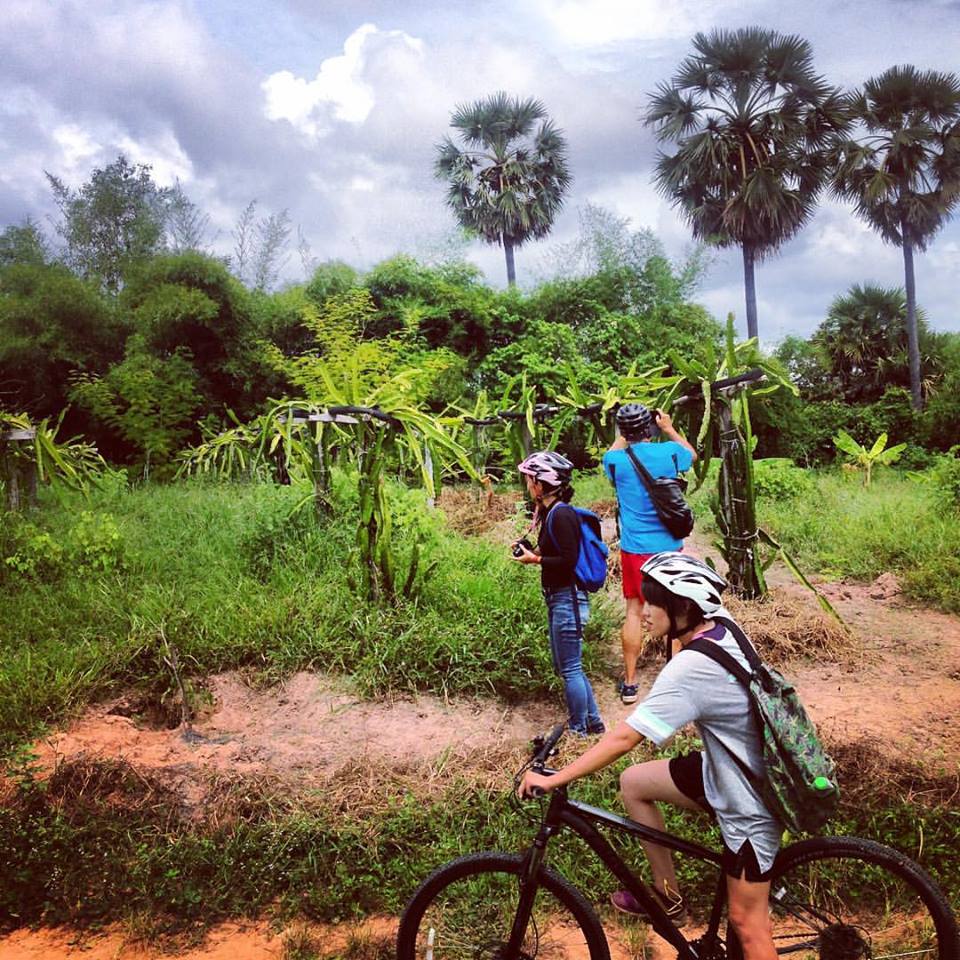 Instead of taking a taxi or a bus try to walk or take a bike. When walking or cycling, you can actually enjoy and feel the natural environment of the place you're in much better.
After all, what could be nicer than cycling through rice fields or tea plantations and taking in all the sounds and smells of nature?
2. Instead of the plane, take a train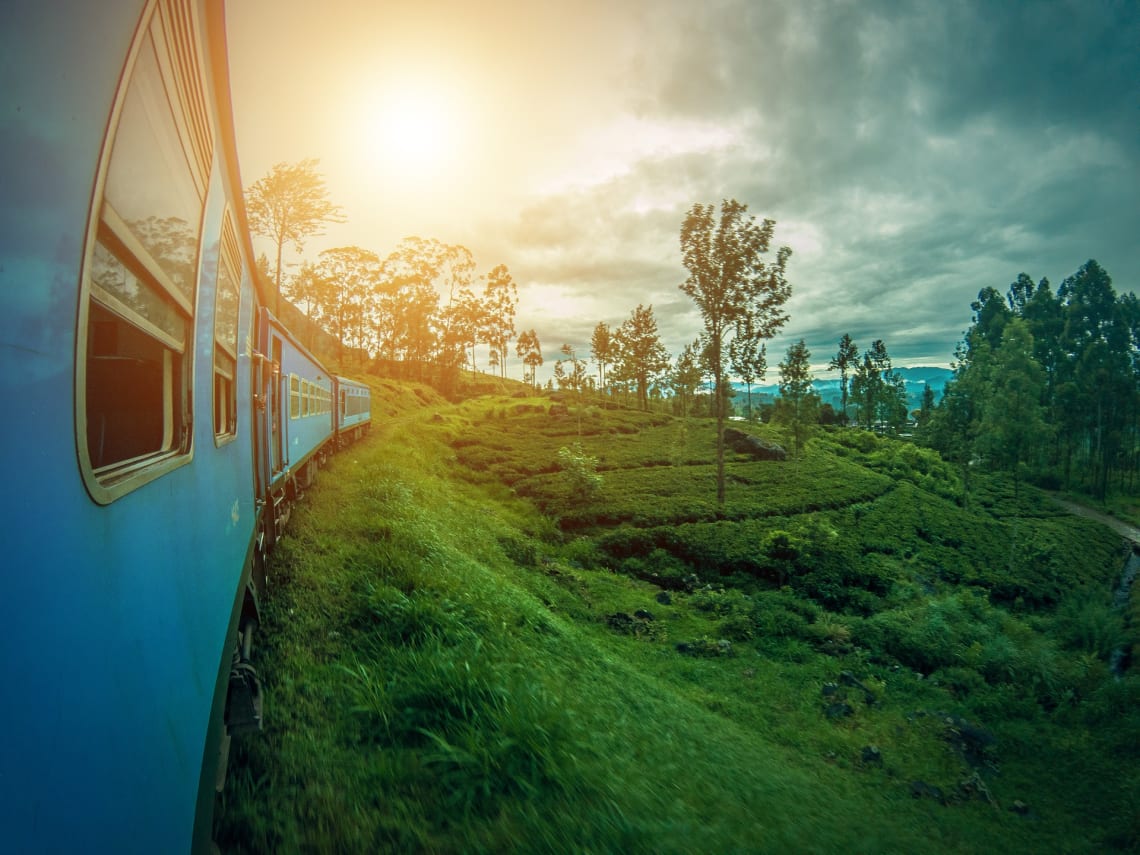 Use a train or an economical car instead of an airplane. There are some great initiatives around that help you calculate what you need to pay to offset your emissions. Examples are CO2logic, Greentripper, Treecological and Greenseat. They invest your money in sustainable energy and reforesting activities!
3. Sleep in an eco-hostel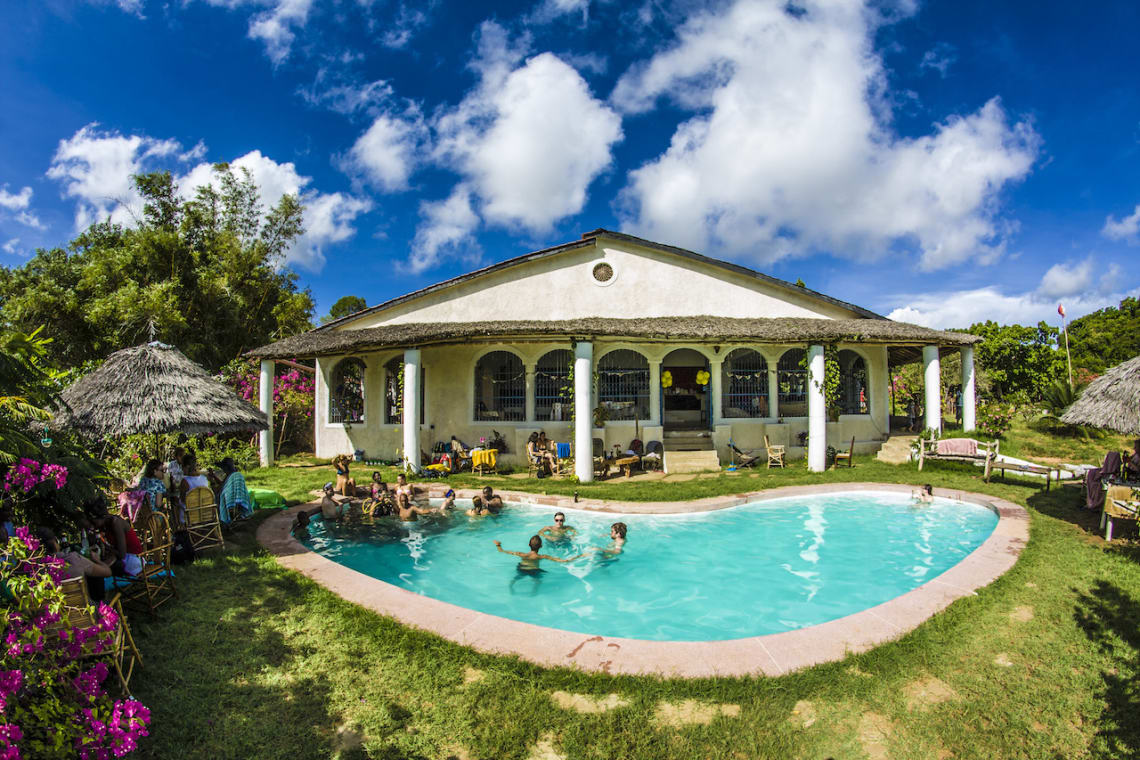 Nowadays there are so many beautiful, eco-friendly hostels and hotels out there. I especially love Distant Relatives on the beautiful Kenyan coast. The crowd Distant Relatives attracts is a mix of globe-trotters, creatives and business-people, both from Kenya and abroad.

Another beautiful one is Luz en El Cielo Eco B&B; a home in the jungle where you can wake up to the sound of the waves and chirping of the birds. They also serve you a local bio-organic breakfast each morning... sourced from local farms in Costa Rica!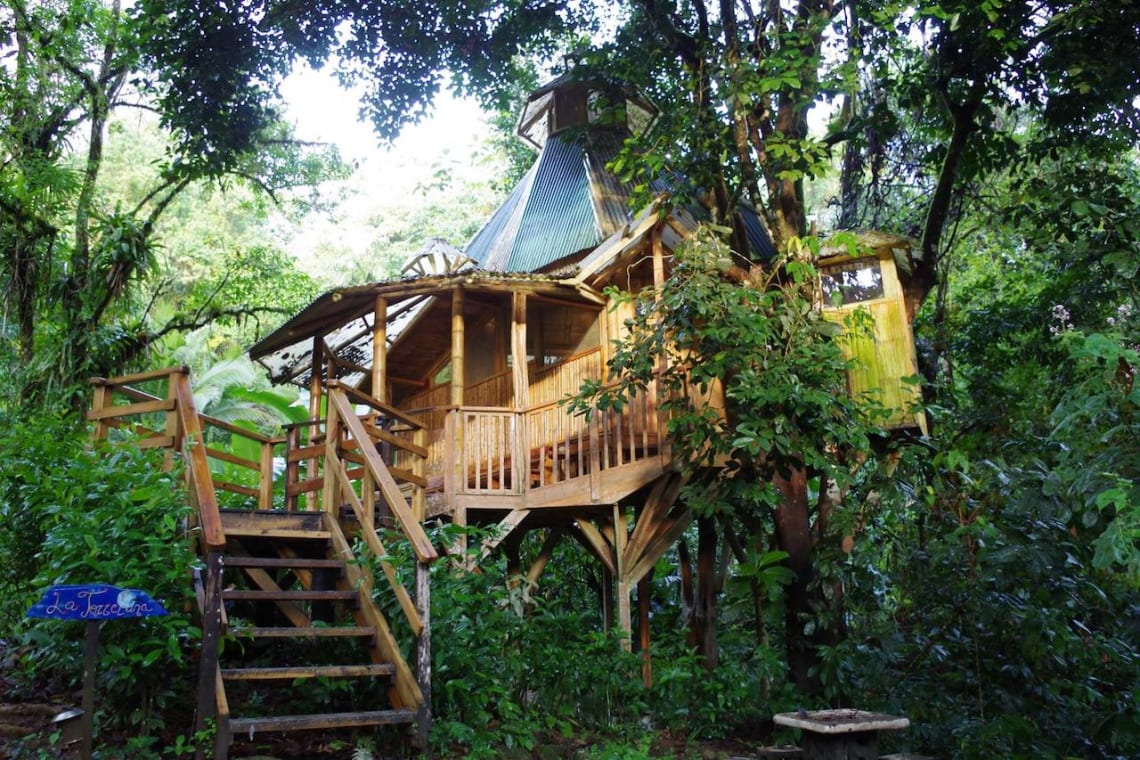 If you have a little more room in your budget then a must-stay is Finca Bella Vista Tree House. It provides an amazing, natural space for humans to dwell, interact, and grow within the treetop realm. They also offer various activities to enjoy.
4. Throw away your trash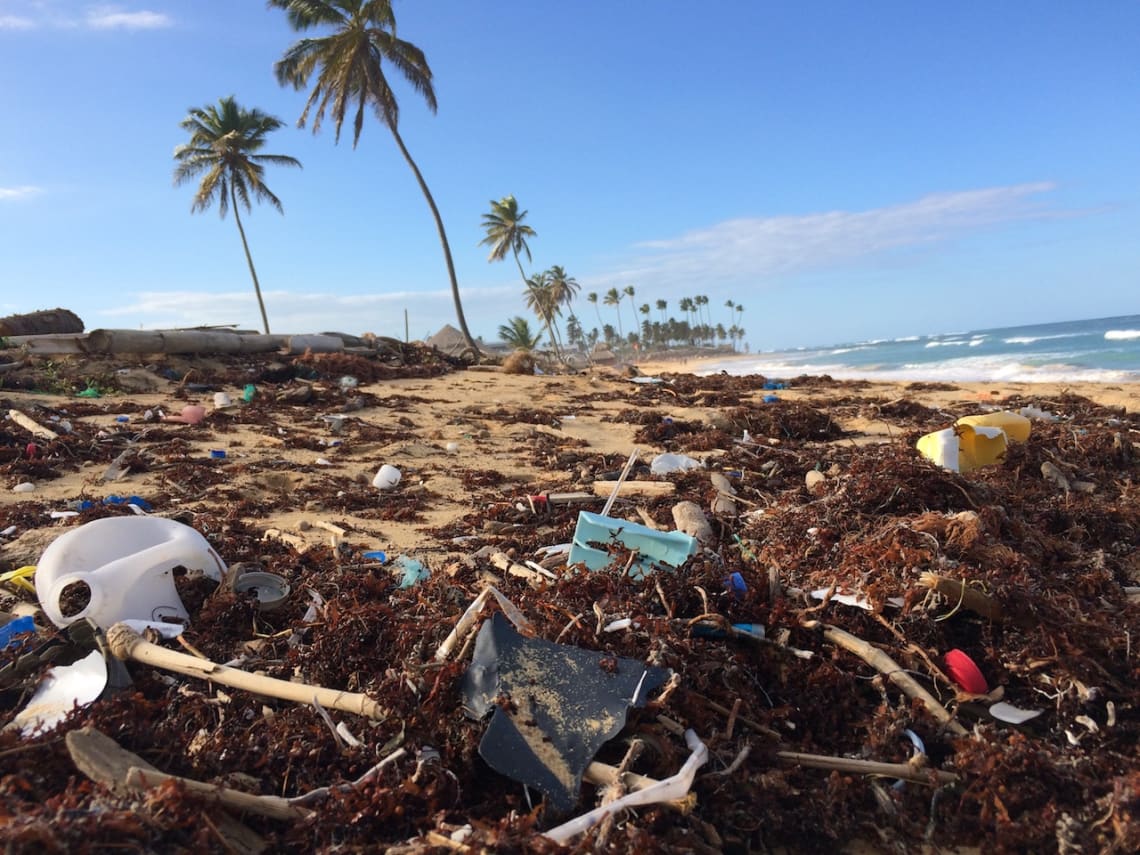 Wherever you are, make sure you throw away your trash.
While traveling, you can also help clean up trash found in nature and join the movement of My Green Trip.

5. Say no to plastic
Have you heard of the plastic soup that is floating around in the Pacific? It is a floating mass of trash stretching across thousands of miles of the ocean. Researchers estimate it will take hundreds of years to break down... and it's possible it will never break down at all.
Wherever you are in the world, look at alternatives for plastic use.
Use filter pumps, filtering straws, filtering bottles, and chloride tablets to avoid buying plastic bottled water. You can also always boil your water!
Carry a tote bag in your luggage that you can use when shopping at the local market or grocery store.
Use eco-friendly shampoo and soap bars. Carry your own re-usable cup.
And finally, make your own eco-friendly body products! I am making my own deodorant nowadays which is super easy, cheap, better for my health and for the environment. Here is my recipe:

2 tbsp – corn starch
2 tbsp – coconut oil
2 tbsp – baking soda
Few drops of essential oil
Easy enough!
6. Sleep in a homestay or farm-stay
To take sustainable travel one step further...
Increase your economic footprint and support local businesses.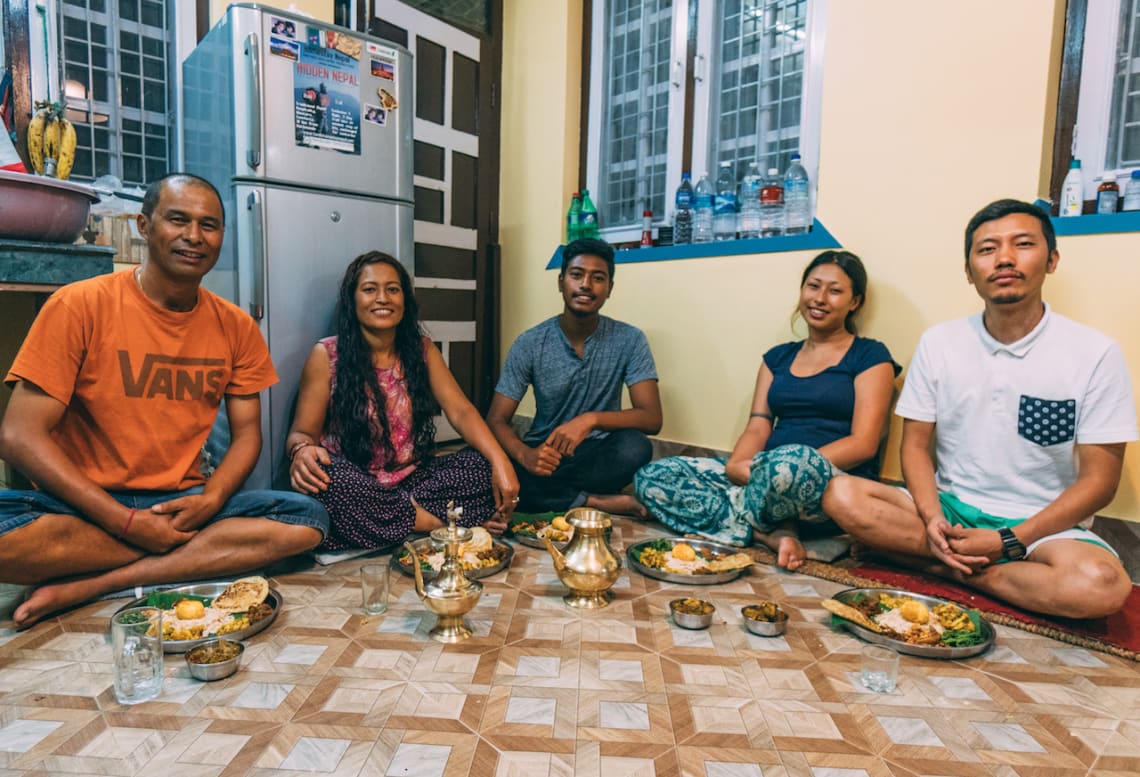 Instead of sleeping in a hotel, immerse yourself in local culture and stay in a homestay or farm-stay. This will give you a peek into local life, allow you to taste traditional homemade food, and create friendships and memories for a lifetime.

7. Eat in a local restaurant or buy fruits and veggies from street stalls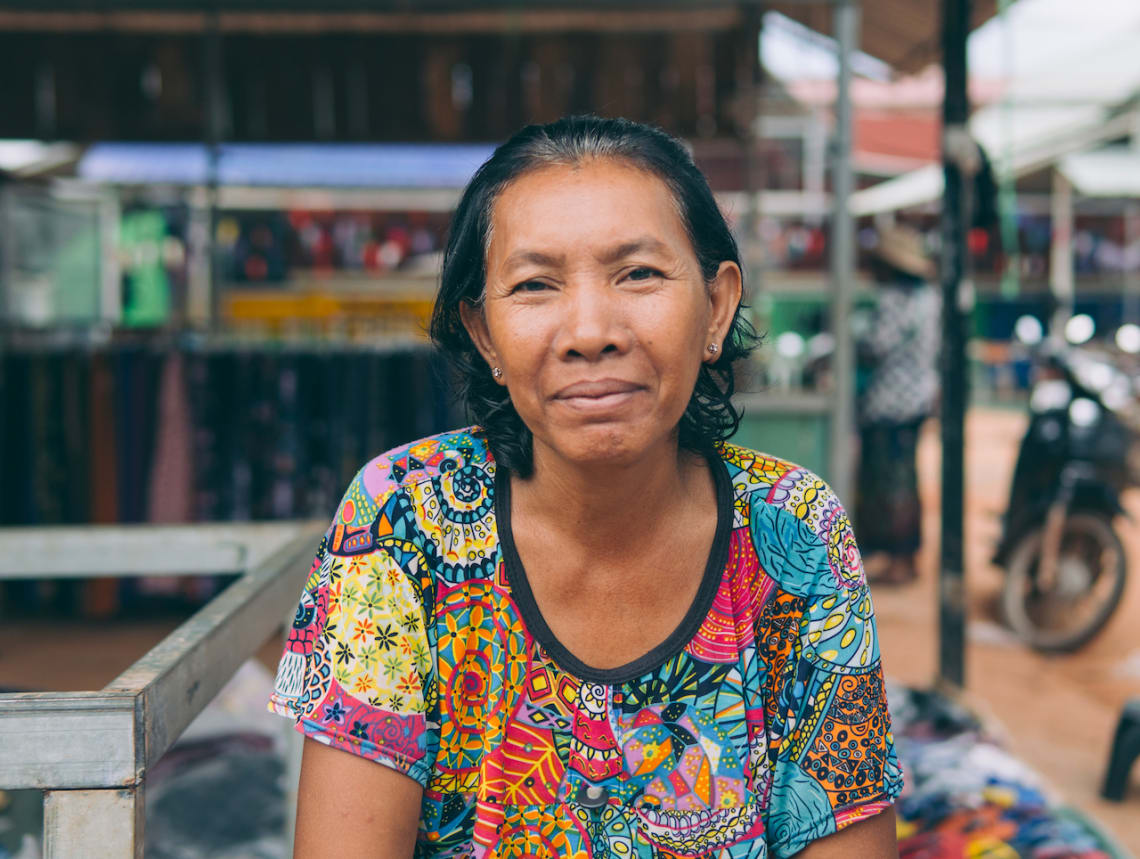 Look for restaurants where you find a lot of locals. Here is where they will serve you the best local food you can get.
Instead of buying your fruits and vegetables in a supermarket, buy them from a local food stall so that you directly support the local people who need it the most.
8. Buy locally
You should also buy locally. You can buy souvenirs from local artisans as it will support them financially and encourage the preservation of their cultural heritage.
9. Be aware of your social footprint and respect local habits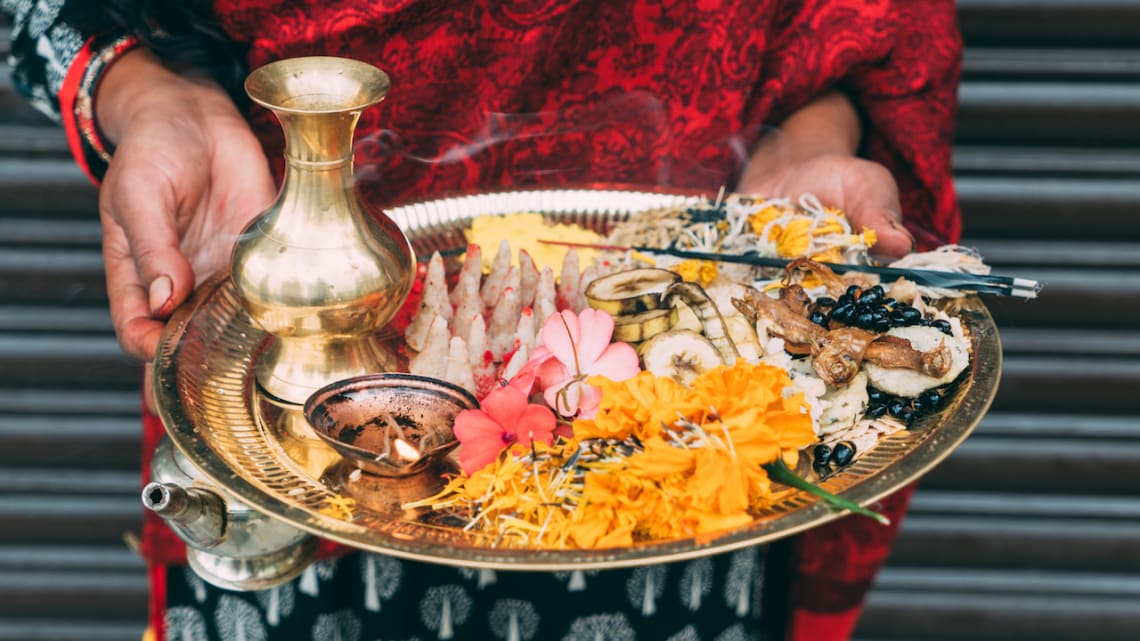 Be aware of cultural norms that could touch on dress code, language, food etiquette, and general behavior.
A great app you can use for knowing what to expect in terms of culture is Culturemee.
10. Don't just spontaneously take pictures
Some local people don't like to be photographed so always ask if you can take a picture.
11. Be conscious about activities that involve animals
If you want to do any activities that involve animals, make sure that these activities are not harming the animals you care about.
12. Give back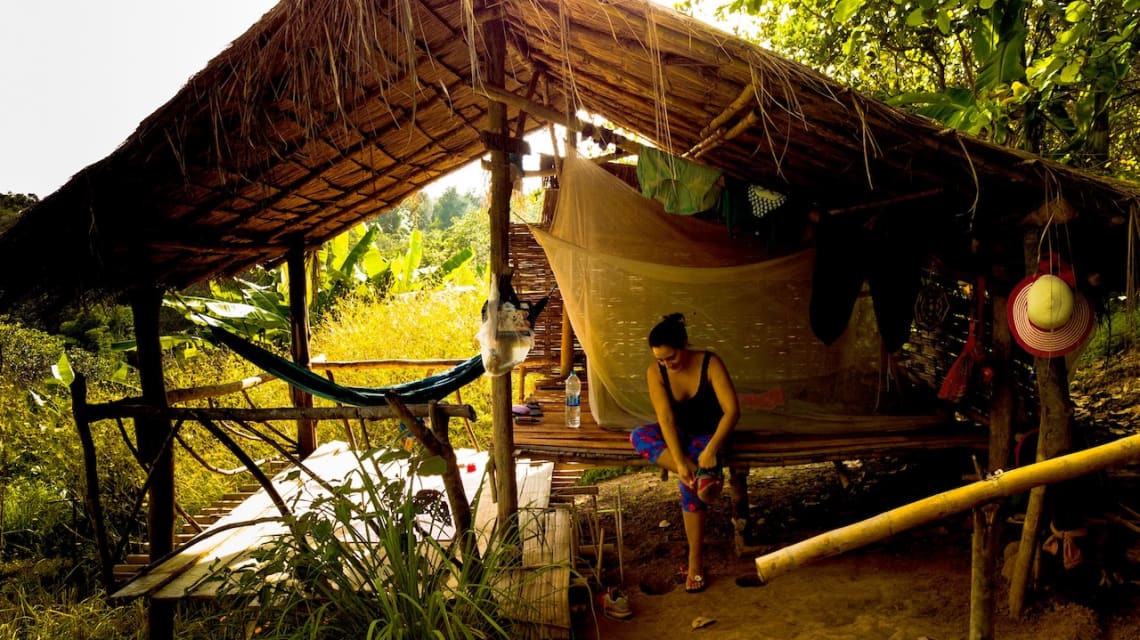 If you would like to give back while traveling, make sure your support is making a positive difference. Make sure the volunteering activities you would like to join are ethical and truly help the local community.
A great option is participating in authentic and local experiences that empower local communities and let them fairly benefit. Not only will this provide you with a unique and memorable experience, it also creates a positive impact.
Giving back is a great way to make your travel meaningful.
Pack for Purpose is a great initiative that brings supplies most needed by the local community.
Worldpackers is another incredible platform that provides experiences all over the world where you can travel exchanging your skills for accommodation. Check out all of the amazing volunteer and social impact opportunities Worldpackers has to offer!

13. Don't buy any illegal souvenirs
Make sure you don't buy illegal products or products that are made from endangered animal or plant species, or cultural heritage such as fossils, arrowheads, coral and potsherds.
Please reflect —
Do you already travel sustainably? What are the rewards and challenges you face in doing so? What are your tips for other travelers who want to be more conscious-minded?
Share your experience and advice with me in a comment below!