Top places and tips to travel alone in Europe
Have you ever thought about traveling solo, but weren't sure where to start? Here's your guide to the ups and downs, best tips and places for your first solo travel adventure in Europe!
10min
Until the summer of 2018, I'd never traveled by myself.
Trips for school, family vacations, and fun with friends had taken me all around the United States and to Norway, Israel, Greece, Germany, and France, to name a few places... but I'd always heard a lot of negative things about solo female travel:
"It's too dangerous."

"Won't you be lonely?"

"You'll have no one to share all the fun with."

"Young women shouldn't travel alone!"

But after visiting eight different countries with friends and family, I felt like I was capable enough to take on the European solo travel challenge.

I had more insight on what I personally loved about traveling, not to mention that I'd learned some important lessons along the way. A perfect example: just because you're friends with someone doesn't mean they will make a good travel partner!
My first time traveling solo in Europe
After experiencing amazing trips with friends as well as terrible ones, the next thing I wanted to try was traveling by myself. And, with the help of Worldpackers, that dream came true! This was no tiny trip; I quit my job so that I could spend nearly four months abroad!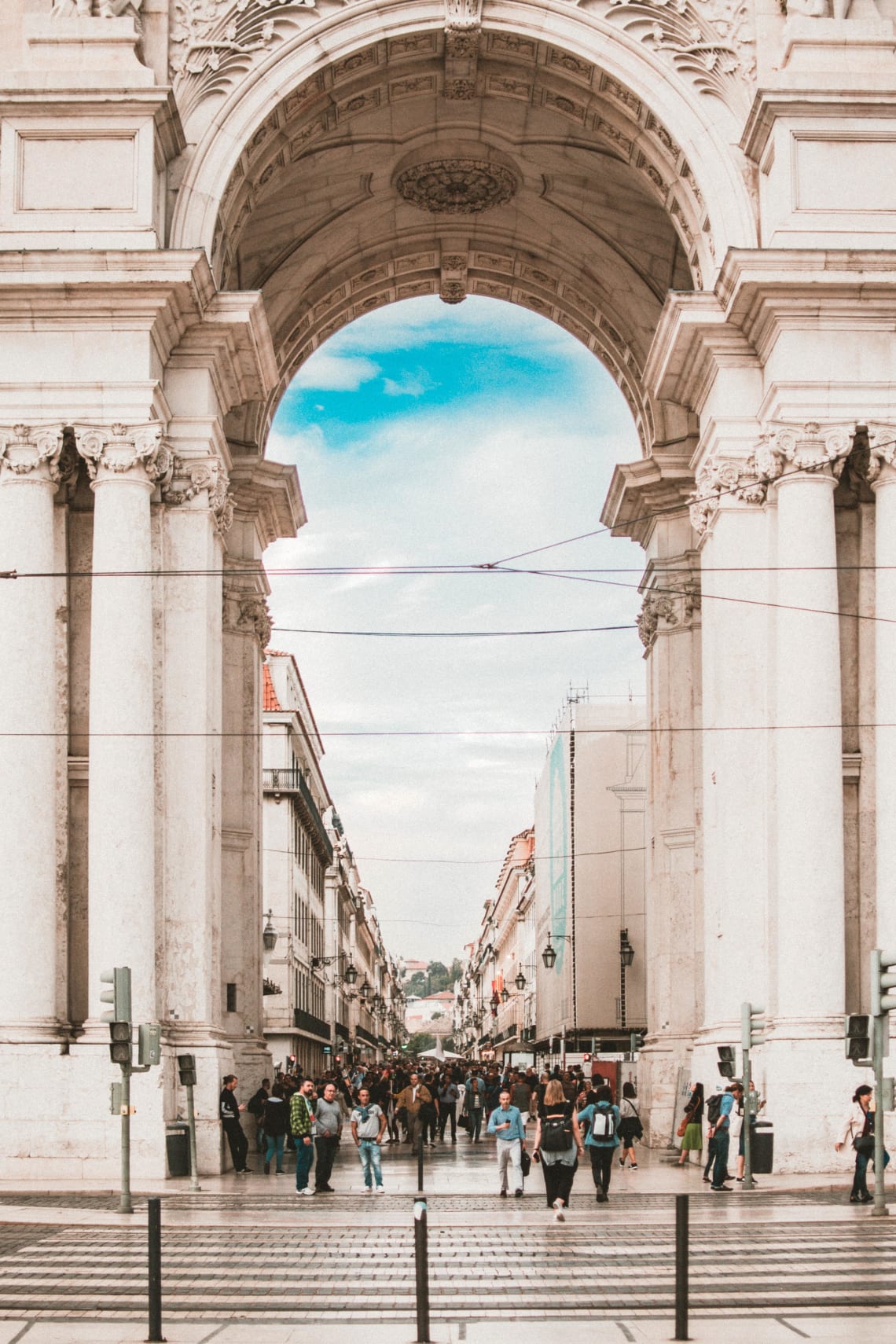 As long as I live, I will never regret it: traveling solo was one of the best decisions of my life! While a good trip with friends will give you sweet, shared memories and stories you can laugh about for hours, getting to explore the world by yourself is an opportunity to take new places and make them yours.
The memories you make while traveling are enhanced by the people you meet, but the intricate details of the experience belong only to you.
Done well, solo trips lead to a deeper understanding of who you are, and of the people and world around you!
Because traveling on my own was such a life-changing event for me, I'm here to share the details of my experience with you. If you want to know what to expect while traveling to Europe alone, read on! Here are my tips and tricks for traveling Europe alone — and having the time of your life!
First things first!
Why you should travel alone in Europe?
The continent has a lot of great things going for it when you consider it as a potential travel destination for a solo trip.
In fact, there are a ton of reasons why I consider Europe to be perfect for solo travelers, especially women going abroad for the first time!
Let's look at a few of them:
1. Europe has something for everyone
It's a huge area, with over 40 countries to visit. That means lots of history, culture, and so many neat things to do and see.
Whether you are a party animal looking for the nightlife in a busy city, or an introvert seeking museums and beautiful nature to explore, you will find what you're looking for traveling alone in Europe!
If you want a chilly climate where you can see the Northern Lights, Scandinavia has you covered! Especially Sweden and Norway.

Are you looking for ocean adventures and fun in the sun? Spain, Italy, Greece, and Malta are just what you need! Hungary, Croatia, and Romania are places of great natural beauty, and sure to delight anyone seeking picturesque sights and engaging culture.
Wherever you decide you want to go, you will never be at a loss for things to do in this region. Furthermore, because of the excellent inter-country transportation and European Union agreements, you will usually be able to travel from country to country without a problem!
This brings us to my next favorite thing about Europe...
2. Reliable public transportation
This is an important one that is at the top of my list when I consider traveling to a foreign country alone! When traveling with friends, it's easy to be a little less concerned about how you will get around in the country you're going to visit. But when you are alone, it's important that you know the transportation options that are available to you, and that you're able to count on them.
Finding out that you have to walk several kilometers back to your lodgings through a dark, unsavory part of town because the bus stopped running earlier in the evening is not a pleasant experience!
Whatever your comfort level with solo travel, countries with great transportation infrastructure are fantastic to visit and often require less planning and stress.
Many countries, such as the United Kingdom, France, Germany, the Netherlands, and Norway are easy to get around in by bus, train, underground rail, and even ferry! In fact, I've found that most of the European countries I've visited have cleaner, more user-friendly transportation systems than New York City's (my own country).
Pro tip: Before you buy a plane ticket, check out the in-country transportation options. What's the cost of local options in the city or town you're visiting? How frequently do busses and trains run? Make sure you know you'll be able to get around (and at what cost) before you go there!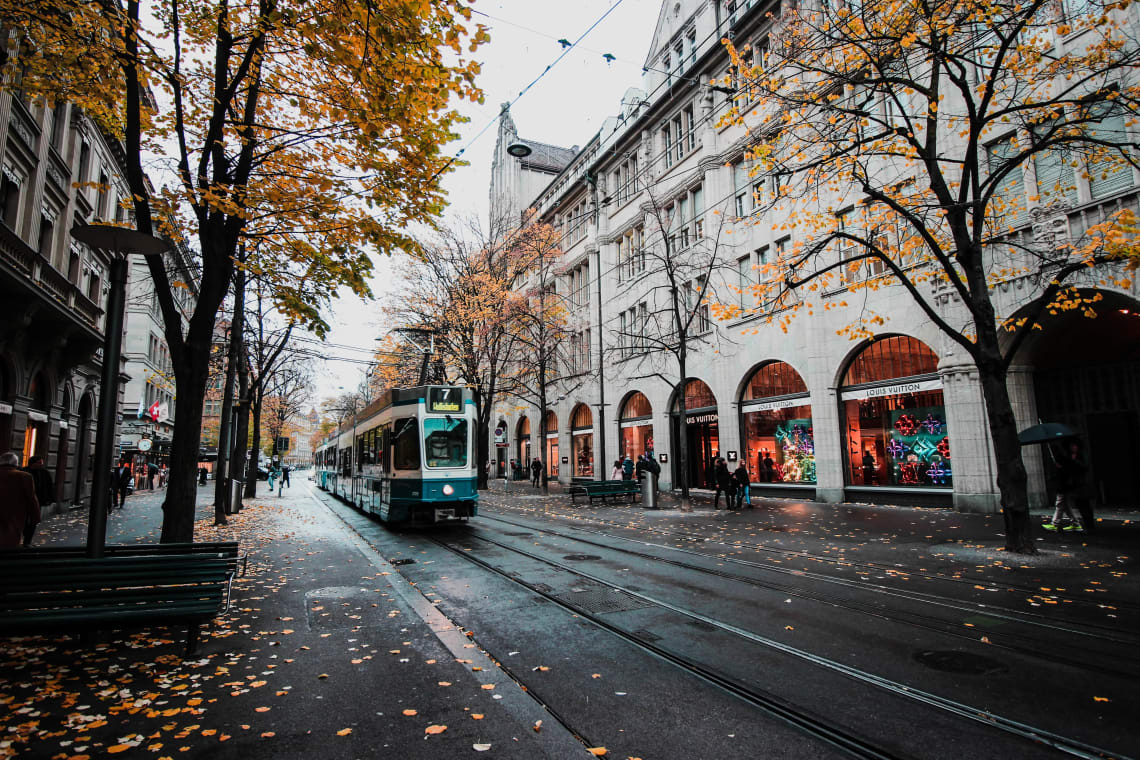 3. Most European countries are very safe for female travelers
Traveling alone can be daunting, so picking a country where the culture is respectful towards and accepting of women traveling alone can go a long way in making you more comfortable as you travel by yourself.
While no place in the world is 100% crime-free, it's nice to explore places where personal boundaries are respected and where people aren't out to take advantage of solo travelers! If I'm looking for a relaxing time where I don't have to be hyper-vigilant about my safety, I prefer to spend time in countries where overall crime rates are low, and where I know I'll be able to walk around without being harassed or sexually discriminated against.
While I don't let my concerns or fears dictate my travel plans, I do believe it's wise to take them into consideration. This makes northern and western European countries like Norway, Finland, Denmark, the Netherlands, and Scotland some of my favorite places to visit, as well as some of the very best places to travel alone in Europe.
Do your own research, and don't feel defeated if you want to start building your confidence in low-stress countries such as these. As your experience grows, you'll soon feel ready for "risky" destinations, and find yourself taking them on with excitement in no time!
So, now that you're convinced on Europe as a location, how do you make this the best trip you've ever taken?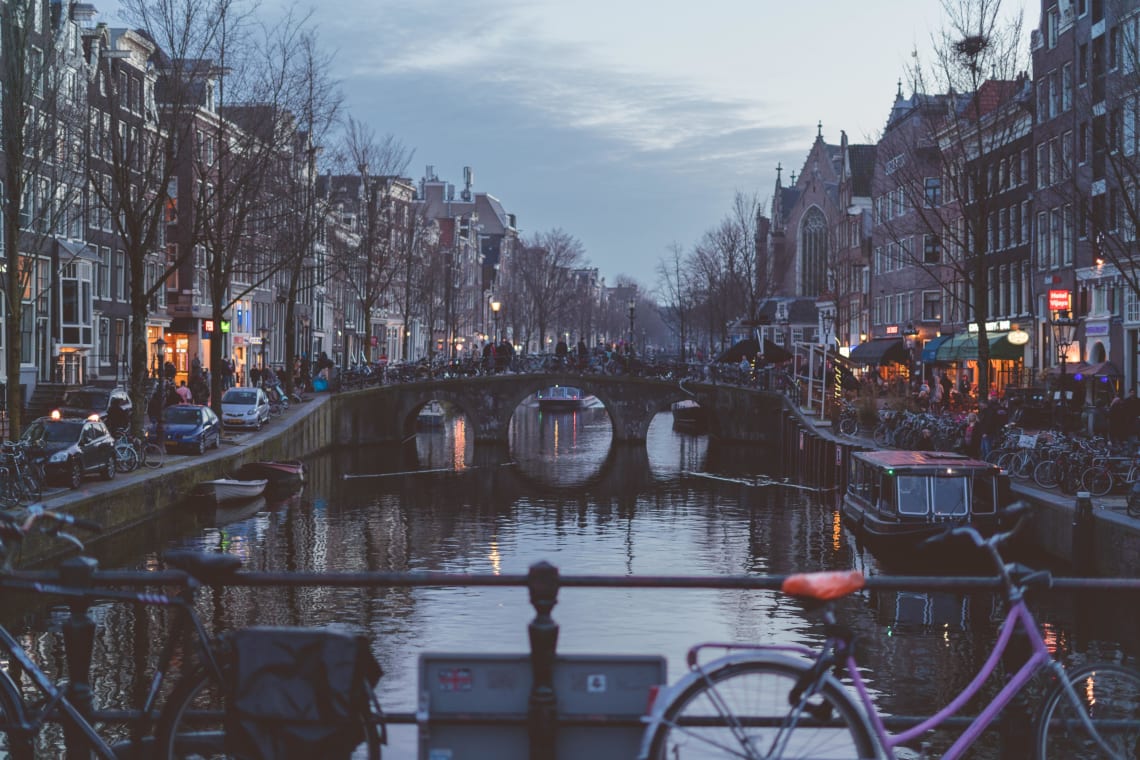 Top four tips for traveling alone in Europe
1. Don't be afraid of being alone; embrace it
Even if you are more introverted than extroverted, you can make friends and acquaintances out of almost anyone while you travel, but you can't usually ditch your friends when you're on the road together! Learn to enjoy embrace the challenge of being alone and the adventure of your own company, and when you want human interaction, just strike up a conversation!
While the social conventions of some European countries (Germany for example, where you can make people uncomfortable if you talk to them on the street or on public transportation) make it harder to befriend locals, there will always be plenty of other travelers in the same situation as you whom you will enjoy getting to know!
Pro tip: If you want to meet people and make friends while you travel alone, staying in a hostel is the way to go! If the hostel organizes activities or tours, try one or two of them out! If not, try hanging out in the common areas of your hostel.
My personal favorite place to meet people is actually in hostel kitchens! While you are preparing food with other people from all over the world, you can strike up fun conversations with a simple, "So, what are you cooking?," followed by a "Where are you from?" or "How long are you staying here for?"
If you hit it off, who knows... you might share dinner, or end up exploring the area together later and making a life-long friend!
If your goal is to befriend locals, I've had great luck in talking to shopkeepers. People who run small shops are usually excited to have new visitors from another country, and can tell you all about the hidden sights and attractions nearby, and point you toward fun local activities.
While pubs, bars, and cafés can be a great place to meet people, I've actually had the most luck meeting people at community and religious centers! ! One time, I met a very sweet Scottish family that ended up inviting me to their home for board games and lunch! It was so nice and sweet to have a "family" to visit with while I was so far from home!
Remember: it's okay if you get lonely.
While I had a fantastic time on my four-month-long European tour and made some good friends, I struggled with loneliness several times.
Finally, it's normal to miss your friends and family, and the familiar comforts of your home. And, if you have a bad day, it's alright to grieve a little! Just don't let it overwhelm you, or make you think that you are a bad traveler because of it!
Look on the bright side, and don't be afraid to talk to someone about how you feel; you'll find that other people feel the same way, and might need a friend to talk to, too!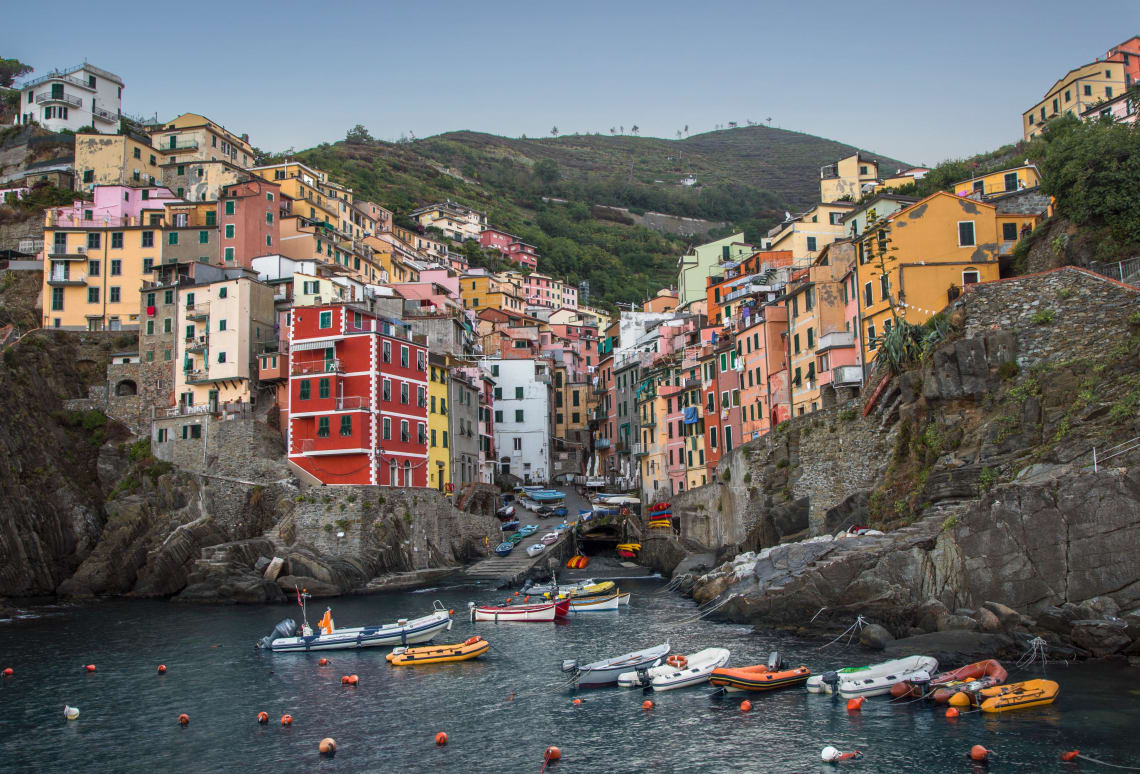 2. Be prepared!
When you travel alone, you are the only person fully responsible for your wellbeing, safety, and success! This can be frightening at first if you don't have much experience, but it can also be the most empowering thing you ever do!
Let me tell you, there is nothing like looking back with satisfaction on all the things you've accomplished while traveling on your own.

So, how can you practically prepare yourself for success?
Keep your things as organized as you can

. Have your plans and all the necessary paperwork for your trip in order and have multiple copies of the most important ones (plane tickets, insurance, medical prescriptions, etc.).

Read reviews of tours, hostels and hotels before you pay for them. Knowing what you're getting yourself into ahead of time will not only help you plan, but it will save you lots of trouble and money!
Know where you are going next, and act like it. It's fun to wander in new places, but it's no fun to get lost! You're also more likely to be left alone by scammers and unsavory people when you look confident and purposeful!
Have a flexible attitude and realistic expectations! Our plans won't always work out the way we want them to, and that's okay. In fact, it's part of the adventure and challenge! If you're able to look on the bright side and see problems as opportunities to learn and overcome difficulty, you will always have a "successful" trip and be able to grow as a person and have plenty of awesome stories to tell!
Don't be afraid to stick up for yourself, ask questions, or make allies. It's no one else's job to take care of you, so you are responsible for making your trip the best one possible!

If you are uncomfortable in a situation, don't feel stuck. You are always free to leave, get help, and do whatever you need to do to feel safer.
If a hostel roommate is making you uncomfortable, talk to the person at the front desk and see if they can move you to another room. If the whole hostel is strange, cancel your stay and move to a different place for the night.
If you are Worldpacking and have a problem with your host, reach out to the awesome Worldpackers support team! The world is full of helpful people, and there are times when even a stranger on the street will go out of their way to help you out!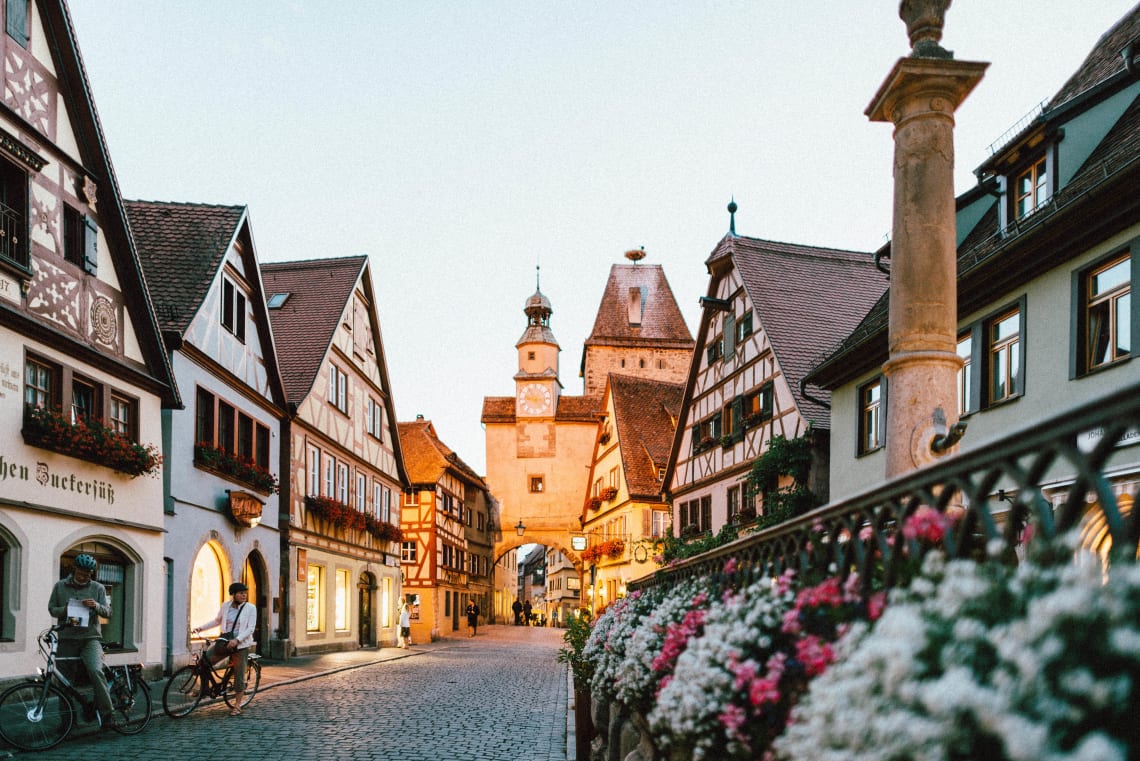 3. Don't plan your entire trip before you go!
When you travel alone, you have absolute freedom... and you should make the best of it! It's good to know what kinds of things there are to do in the country you're visiting, where you're going to stay for the first week, and it's not always a bad idea to purchase major flights far in advance for cheaper prices, but don't plan much more than that.
Some countries may require you to have a flight out of the country you're visiting before they'll let you in, so always know the rules and have a general plan for those situations. But, unless you are going in peak tourist season and need to book tours and hostels while they still have openings, leave your schedule open!
When you arrive, you will be able to get a feel for what you want to do with your time. You may discover other, better things you want to see, and if you have already paid for other plans, you won't have the time or money to see the new discoveries. Sometimes, the most memorable days will be the ones when you planned nothing at all, simply spending your time wandering the streets of a new city and following your feet.
Want to know my favorite reason to not over plan? Here we go: remember those incredible new friends you're making? You may want to tour or travel with them!
In Scotland, I made a friend from Argentina at a hostel, and because both of us had open plans we were able to rent a car together and take a road trip through the gorgeous highlands! It was a fantastic decision that I am so happy we made; we got to see so much more because we had our own transportation. Our road trip was a blast, and she and I still keep in touch, three months later! One of these days, I hope to visit her in Argentina!
4. Enjoy yourself!
While some of these tips may sound counter-intuitive, my best tip is this: do what works best for you! Don't let someone else's expectations about what your trip should look like rule your travels.
On a solo trip, your goal is to enjoy your experience, and you can do that the best when it's the kind of experience you want to have!
So, what are you waiting for?
We live in a big, bright, beautiful world full of opportunities, and you don't need to wait for anyone to go with you in order to explore it!