33 travel apps that will save you time and money in Europe
If you are planning to travel to Europe, don't miss these 33 travel apps that will save you time and money and help you get so much more out of your trip.
14min
I've been on my first backpacking trip through Europe for almost four months now, and during this time I've discovered some websites and travel apps that make life easy for those wanting to travel on the cheap.
Each one of these top travel apps has helped me and still helps me in many ways, whether for finding cheap tickets, local food spots or cool things to do at affordable prices. From navigating new cities to communicating in the local language to taking incredible photos to even earning on the road, these Europe travel apps have truly taken my travel experience to the next level.
Since it would be unfair to enjoy these travel hacks all to myself, I've chosen only the best apps to travel with in Europe for this list.
Check out the 34 best travel apps to enjoy in Europe:
Omio (formerly GoEuro)
Rome2Rio

Skyscanner

AZair

FlixBus

BlaBlaCar

CityMapper

9292

Google Maps

Maps.me

Bike Share Buddy

Uber

Cabify

My Taxi

Just Eat

TransferWise

PayPal

Money Manager

Worldpackers

Couchsurfing

Booking

Airbnb

Hostelworld

Meetup

Pack Point

Google Photos

Everyplace

Tripline

Google Translate
TimeOut

TripAdvisor

FreeTour and SANDEMANs New Europe

TRVL

Apps for getting around without fear and without getting lost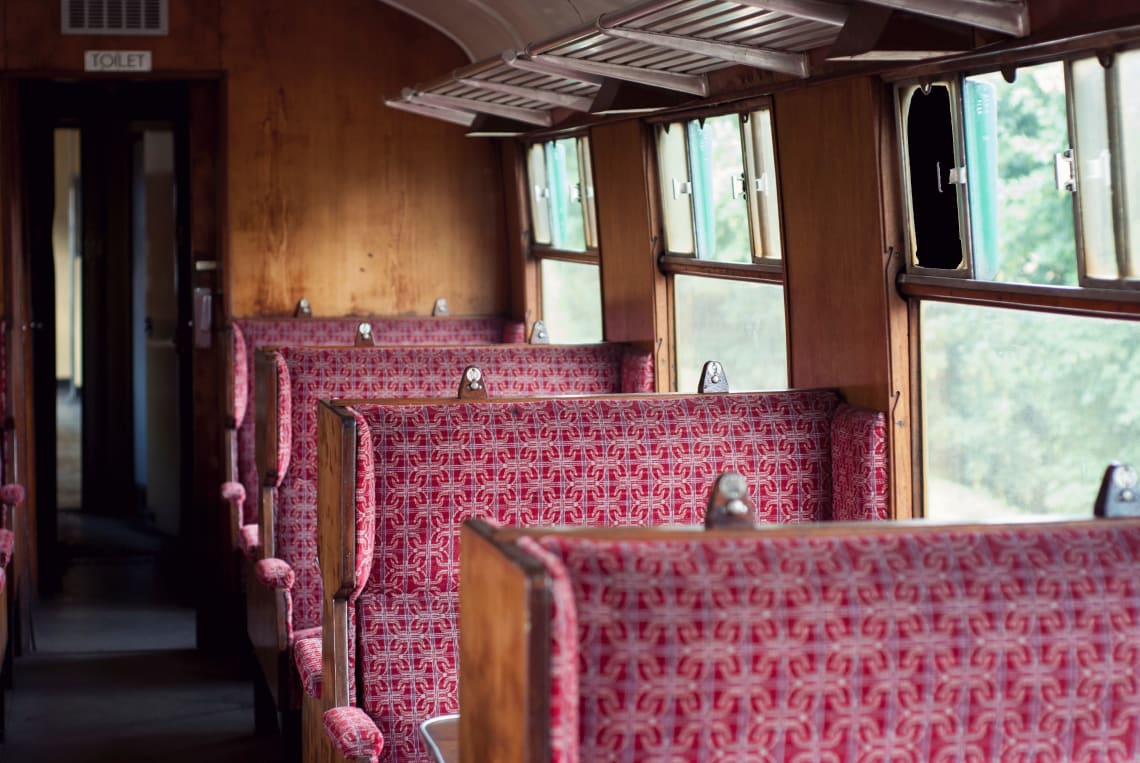 1. Omio (formerly) GoEuro
Omio (formerly known as GoEuro) is a fairly well-known platform created to help travelers explore Europe with ease. You can use the Omio website and app to compare and book train, bus or flight tickets for any destination in Europe. If you want to travel Europe on a backpacker's budget, Omio should be your go-to transportation app. Also, once you've purchased your tickets, you can discover your travel route on web, mobile or app. I recently used Omio to book a train ticket for €21 cheaper than I would have paid at the city train station's ticket office!
Many seasoned travelers consider Omio the best app for train travel in Europe.
2. Rome2Rio
Rome2Rio is an online service that shows potential travel routes between one destination and another. It's a great way to see the best travel route options for your trip and find the best possible way to get to your destination. Unlike Omio, it doesn't display the exact price of each trip — only an approximate amount.
Rome2Rio is one of the best apps for planning a trip to Europe.
3. Skyscanner
Skyscanner is a web-based app that shows flight ticket, hotel, and car rental costs from various companies, making it easy to compare prices on the same platform. I used Skyscanner a lot before starting my journey across Europe. If your travel dates are flexible, Skyscanner will allow you to select the month you wish to travel to your preferred destination, and will show the cheapest days to travel in that month.
There's also the possibility to search without a destination, or any specific date whatsoever! Just select your departure city and let the app do its work and discover the cheapest dates and places to travel.

4. AZair
AZair is a site with a super simple and straightforward design that shows countless economic flight trajectories for lost cost carriers. AZair picks the cheapest flight options from multitudes of possible connections, and is great for finding the best airfare prices in Europe. You can quickly find discounted rates for more than 94 airlines with low-cost flights in Europe, the Mediterranean, and Asia.
5. FlixBus
Flixbus is a German bus company recognized throughout Europe for having more affordable (and direct) bus fares than other companies. You can use Flixbus to follow busses in real time and know exactly what time they will arrive and what the stops will be before reaching your final destination. The company also sends emails and texts alerting any delays, in addition to alerts in the app itself. Flixbus currently operates in 29 countries and now has the Flixtrain, which offers train passes for €10.
Flixbus is one of the best apps for Europe travel.
6. BlaBlaCar
BlaBlaCar is a carpooling platform for both short and long distance travel. It operates across Europe and caters to travelers that want to save money by spending only on the cost of travel. Most drivers use BlaBlaCar to give up free space in their car in exchange for help with the cost of gas, making it an excellent environmentally-friendly way to travel.
Sometimes you can find a ride that's considerably cheaper than a bus or train ticket. Plus, there are usually other travelers in the same car, so it's a great opportunity to meet other likeminded people and make friends while traveling!
Finally, if you can't find the perfect ride, you can create an alert to be notified as soon as there is a route that suits your travel needs.
7. CityMapper
CityMapper is a public transit app and mapping service that aims to make city travel as stress-free as possible. It displays all options for a wide range of urban modes of transport, from walking and cycling to driving, bussing, commuting by train, etc.
I use CityMapper regularly to check and compare various itinerary lengths and times. If you know you won't have data, just search for the route you want to take while connected to WiFi and save the results for later.
CityMapper works in various cities in Europe and all over the world and is known as the best map app for Europe.
8. 9292
9292 is great if you're traveling through through Holland. It shows the exact time the bus, metro or train will pass by. Even if transit is delayed, it automatically updates you with the new schedule. You can also put in your origin and destination locations and it will tell you at which point or platform to wait, trip duration and where to get off.
9292 even offers a filter for handicap accessibility!
9. Google Maps
Google Maps is a Google tool that is well-known around the world for its excellent web mapping features, including satellite imagery, aerial photography, street maps, 360° panoramic views of streets, real-time traffic conditions, and route planning for traveling by foot, car, bicycle and air, or public transportation.
Google Maps' 'Explore' tool shows local markets, ATMs, gas stations, hospitals, pharmacies, and convenience stores. The app gives special attention to heavy traffic and long travel times, and offers alternative options for heavily congested routes.
There are also some not-so-well-known features such as saving favorite or save-for-later places, sharing your location with friends in real time and personalizing and saving a map to use offline. Additionally, after downloading a map, the app will continue to show routes for cars, just without traffic updates.
10. Maps.me
Maps.me provides offline maps of the whole world. Unlike Google Maps, once Maps.me has been downloaded you will no longer need the internet for routes for cars, public transport, biking and walking, including trails. Maps.me also displays hotels, attractions and nearby places to eat... all offline!
Maps.me is considered one of the best apps to use when traveling to Europe.

11. Bike Share Buddy
Bike Share Buddy is essential for those who enjoy riding bikes. This app shows the best local places to rent a bike in various cities all over the world. Bike Share Buddy is already available in ten countries in Europe and the app is very simple to use. You simply select your location and instantly get access to all the nearby bike sharing stations, plus you're able to see how many bikes are available at each station!
12. Uber
Uber is a ride-share company that allows users to search for available nearby drivers through a mobile map. In Europe, Ubers are known to be cheaper than traditional taxis, and you can use the same account and login information you use back home.
13. Cabify
Cabify is a transport app that lets you get around with private cars with a driver. Like Uber, it offers a high quality of service and high safety standards, and rides are requested through an app on a smartphone. Cabify is currently available in Spain and Portugal.
14. Free Now
With Free Now, you can book a cab without having to wait for a taxi on the street. At the end of your ride, you can add your driver to your favorites so that your next request will be made to your preferred driver.
Apps to eat, drink and be merry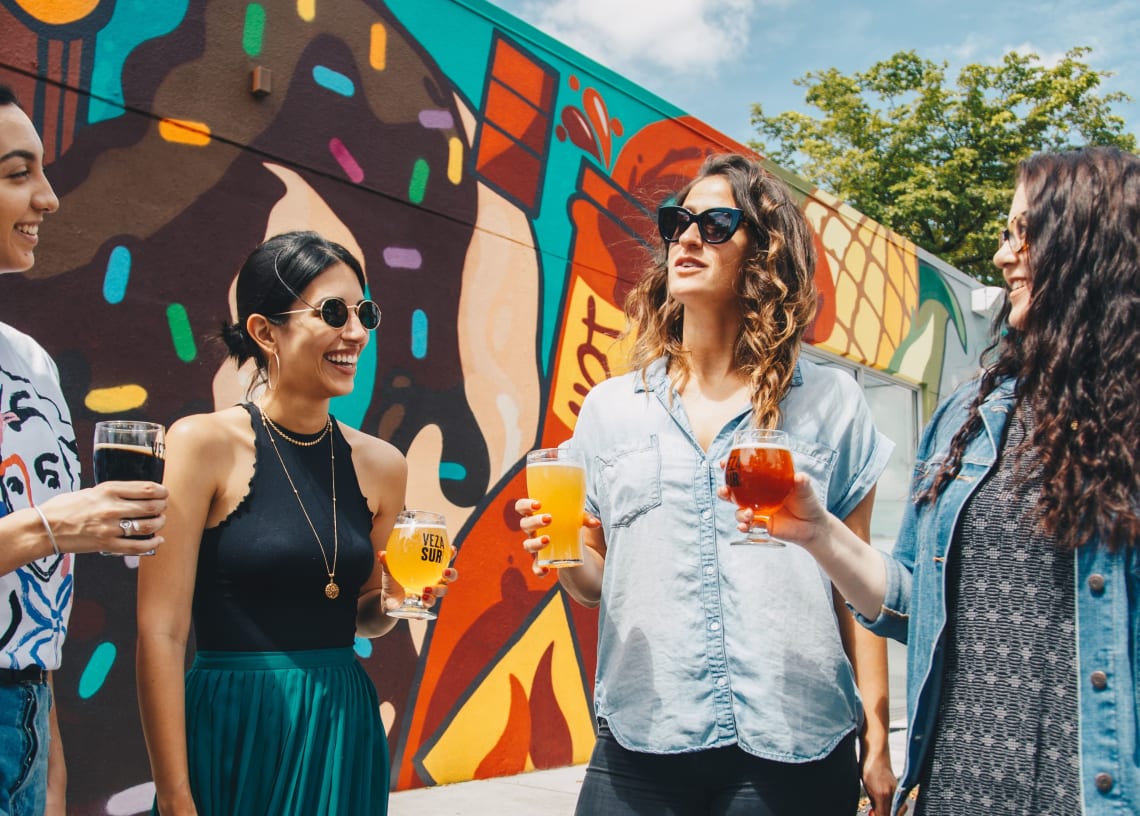 15. Just Eat
Just Eat is is an online food delivery service similar to UberEats in the USA. You can use Just Eat in over ten countries in Europe. Buying is easy and delivery is fast. Sometimes, even if the restaurant you have in mind is nearby, it's better to buy food through the app because of available promotions and discounts. Perfect for rainy days!
Just Eat is considered the best food app in Europe.
Apps to exchange money and control spending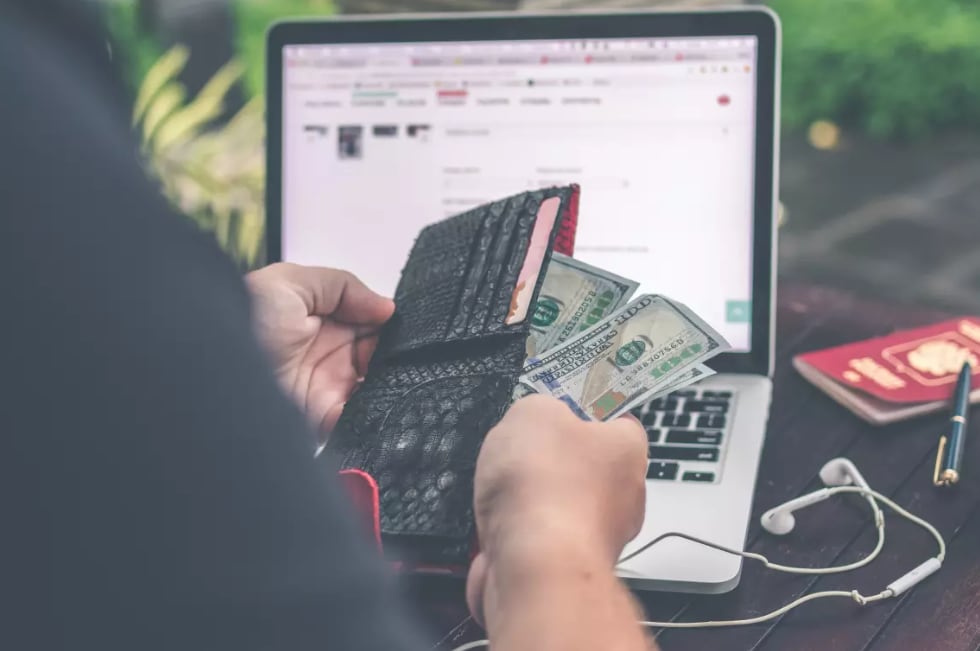 16. TransferWise
TransferWise is a UK-based money transfer service that allows people to send and receive money safely from abroad. The company provides multi-currency accounts and supports more than 750 currency routes across the world including GBP, USD, EUR, AUD and CAD, and provides multi-currency accounts.
Using TransferWise is much cheaper than transferring with a bank. It's very safe and easy to use, and the support is stellar. They also recently launched a debit Mastercard that lets you spend anywhere in the world at the real exchange rate, but for now you have to get on the waitlist.
17. PayPal
PayPal advertises itself as being the fastest, safest way to send money, make an online payment, receive money or set up a merchant account. It's particularly useful in Europe because various other platforms like Omio, FlixBus, Airbnb and even certain tourist attractions allow PayPal as a form of payment on their websites or apps. I also recently discovered that you can send and receive money between PayPal accounts and the transfer system is fast and easy to use.
18. Money Manager
Money Manager app is indispensable for anyone needing to budget and track their expenses during a trip. Money Manager gives you an overview of your spending and tells you the categories in which your spending is highest. It also creates graphs that illustrate your daily, weekly and monthly financial activity, and tracks your method of payment (cash, card, etc).
Apps to stay and exchange experiences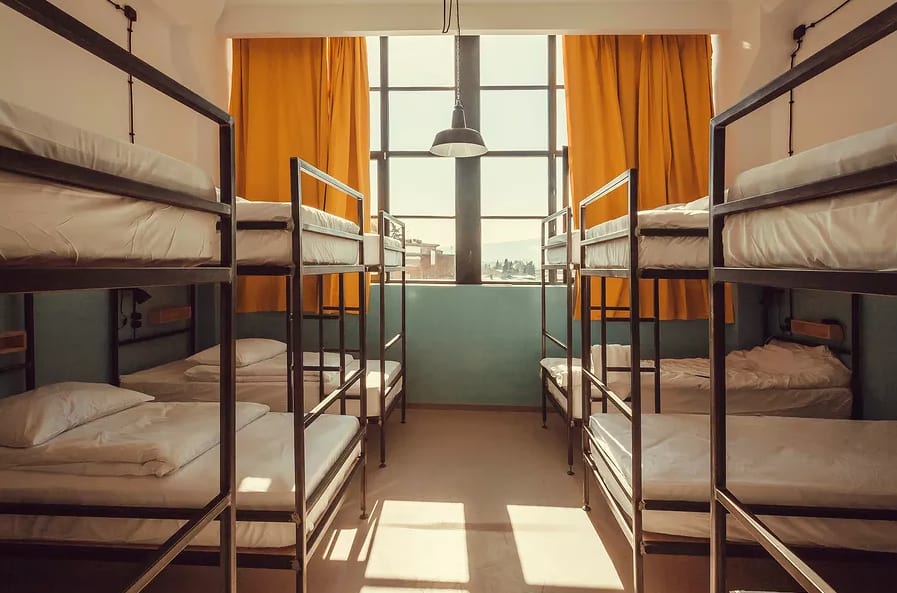 19. Worldpackers
Worldpackers is an online platform that allows you to travel exchanging your skills for accommodation. Worldpackers has incredible projects on offer in six continents, including North and Central America, South America, Europe, Africa, Asia and the Middle East, and Oceania. Whether you want to explore the best places to travel on a budget or go elsewhere, there's a unique opportunity for you to gain a deeper understanding of your destination by sharing your skills in a Worldpackers project.
As a Worldpackers community member, you'll gain access to hosts in 100+ countries. All you need to do is pay an annual fee and you can enjoy everything the site has to offer. Once you create your profile and highlight your skills, simply search for hosts in your preferred destination.
Work exchange opportunities include offering your skills to a local community through social impact programs, discovering bucket list destinations while working as a front desk receptionist at a hostel, or building your digital portfolio in content writing, social media, photography, videography, marketing, and programming by working with hostels, NGOs, eco-villages and thousands of other Worldpackers hosts!
There is no better way to save on accommodation than by not spending on it at all. With Worldpackers, you'll get to meet cool people from all over the world, hone skills that you already have and learn many new things. You'll also be able to speak directly with other world-packers who have lived the experience and ask your own questions. The platform is very secure and has an attentive support staff if anything goes wrong on your trip.
20. Couchsurfing
Couchsurfing is an online platform where people offer a room, a couch or even a mattress where you can sleep, in exchange for... nothing! If you're on a budget, Couchsurfing is a great way of saving money. However, Couchsurfing should not be used solely as a means to stay for free in the homes of locals. Couchsurfing is about sharing moments with your host. If you don't have the time or energy to connect with your host, you're better off going to a hostel, hotel, or Airbnb.
Couchsurfing also has a feature called "Hangouts", where you can see what people nearby are up to and reach out to anyone you want to hang out with. It's excellent for getting to know people and exchange experiences, plus you receive cool tips about your destination from a local!
21. Booking.com
The site and app for Booking.com gather various offers for accommodation, flights, restaurants, and car rentals. They also show ratings and reviews from other users. It's an excellent platform for displaying really affordable prices with free cancellations and reservations without a credit card.
By the way, Booking.com is offering 2% cashback to Worldpackers users that create a profile through their link. Signing up to Worldpackers is free, and you only need to get a membership when you decide to have your first experience through the platform. For members of Pack Plan, the benefit is even better: 4% cashback at Booking.com in addition to other advantages.

*Cashback's benefit is limited to USD 200 per booking, and you must login to your Booking.com account to access Cashback.
22. Airbnb
Airbnb is part of the "sharing economy." You can use Airbnb to find adventures close to home or in faraway destinations and access unique homes, experiences, and places around the world.
There is truly something for every taste on Airbnb. You can find entire homes, apartments, lofts, studios, individual rooms and more as special places to stay instead of a hotel. Furthermore, Airbnb also offers a diverse range of experiences like bike tours, crafting classes, yoga, etc. You can find prices within your budget and flexible cancellation policies.
23. Hostelworld
Hostelworld is one of the best platforms for finding an outstanding hostel. Use Hostelworld to compare hostel prices and general information (distance from the city center, cleanliness, etc) all in one place. You can also see each hostel's ratings and reviews by date, with the most recent displayed first. If you book decide to book your hostel through Hostelworld, you'll also receive free cancelation up to seven days before your stay!
Apps to meet people and have fun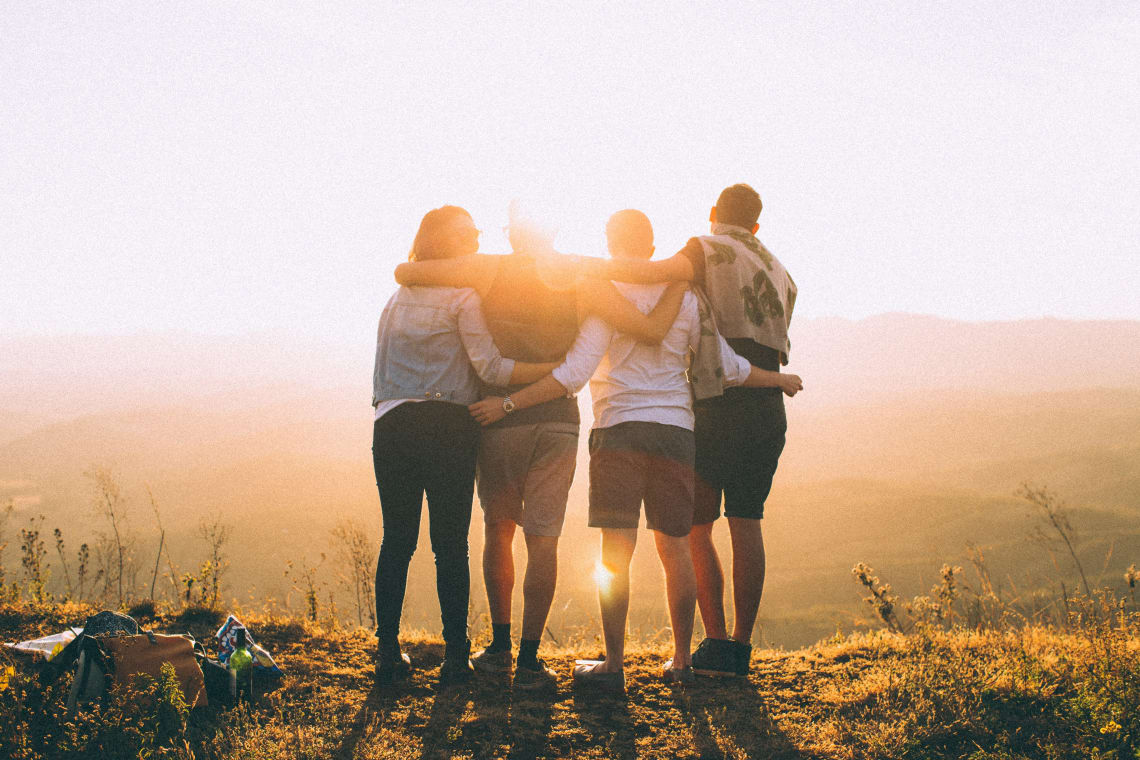 24. Meetup
Meetup is a great way for travelers to find meet ups and meet locals and other travelers who share their interests. The app allows you to input your interest and activity preferences and find low cost or free events and meet ups close to where you are. There's a wide variety of groups, including outdoor and adventure, tech, language and culture, food and drink, sports and fitness, and more. The best part? If you don't find your ideal group, you can create your own!
Apps to help you pack your bags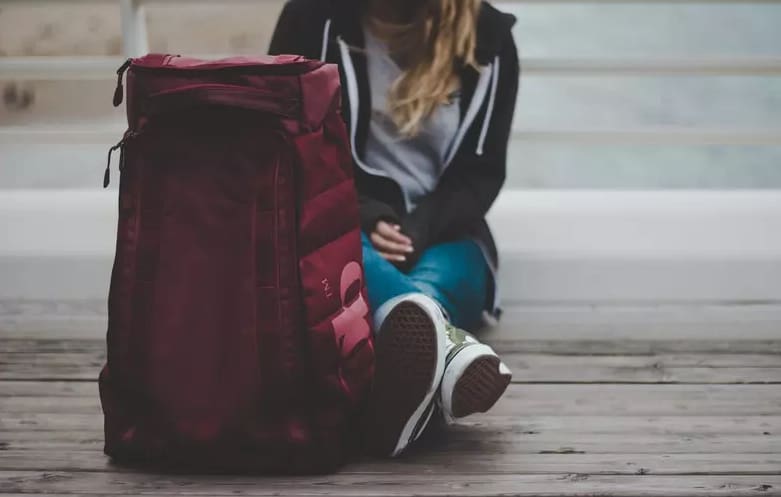 25. Pack Point
Pack Point is a free packing list organizer. The app helps you organize what you need to pack in your luggage by allowing you to choose the destination, date, length of stay and purpose for the trip (business or pleasure). You can also choose your activities and how often you think you'll do laundry or re-wear things. Pack Point then creates a list of clothes and items based on your length of stay, activities and predicted weather forecast for your destination. You're able to edit and customize the list as you please!
Apps to remember and never forget a thing
26. Google Photos
Google Photos is a service for free and unlimited photo storage and sharing. It's great because it backs up photos that accumulate on your phone and then gives you the option to delete them and free up space for new images! It's still possible to access the photos and videos you've deleted through the site from any computer in the world.
You can use Google photos to create albums and organize your photos, "favorite" selected photos, and name identified faces. If you prefer, the app will also automatically do this for you! The app also suggests animations, collages, edits and memory slideshows for your photos.
27. Everyplace
Everyplace is a must have app for avid travelers. You can use Everyplace to create your own travel map and mark your visited countries, cities, and places. The app allows you to create collections and routes of travel and add dates, photos, and notes for each destination you've pinned. You can also share your map of places you've visited (and pinned) directly to social media!
28. Tripline
Tripline is a great app for planning and sharing trip itineraries. It's especially cool because you can create your story as you travel and mark the map for where you've been, where you are and where you're headed. It's also possible to add photos and notes to each destination, and see other travelers' trip itineraries!
29. Google Translate
The name says it all, right? Nope. Besides translating words, phrases, and written text, Google Translate can also translate text from images, handwriting, real-time conversation or just one voice. You can also download the data package for various languages and use it offline!
Apps to get out and have fun everywhere you go
30. TimeOut
Time Out is a global media and entertainment company that advertises the best art and entertainment, food and drink, attractions, hotels, and things to do in the world's greatest cities. You can search for activities by day, week, weekend, or month and there are always lots of free and budget options. In some cities, Time Out also publishes magazines and travel guides!
31. TripAdvisor
TripAdvisor is a super famous travel website that offers the latest information and exciting content about tourism. You can use TripAdvisor to compare and reserve hotels, tours, flights, and restaurants and even find transportation companies that are cheaper than the big name ones found in apps like Omio and Rome2Rio. TripAdvisor also has a community with travel forums and the most recent, up-to-date reviews and comments about locations and travel experiences.
32. Sandeman's New Europe
Sandeman's New Europe features different kinds of tours in Europe's most touristic cities. Sandeman's offers historic tours, tours for specific neighborhoods, tours on bikes, private tours, and pretty much any other kind of city-tour experience you can think of.
Use the Sandeman's app or website to learn about the types of tours available for your destination. You'll also be able to learn about the specific sights you'll get to see on each tour, meeting spots and times, costs, and other general tour logistics. The famous free walking tours are always free or pay as you see fit.
Apps to make a little extra money on the trip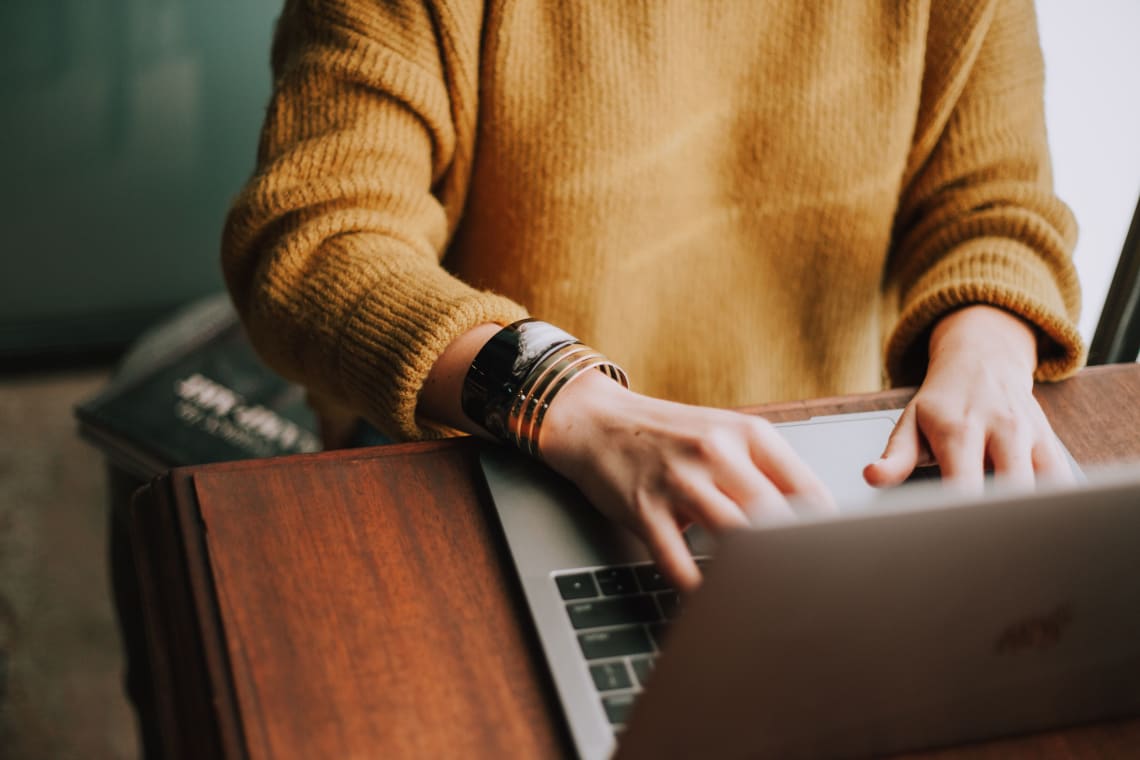 33. TRVL
TRVL is a travel booking platform that pays you a commission for each reservation you make, whether for yourself or other people. You also gain access to offers and discounts on millions of hotels throughout the world.
TRVL is designed to put travel pros centre stage. As a member of the TRVL community, you can create a page with your favorite places to stay and articles about each destination. Then, when other people book through your profile, you get a commission! So you get some extra cash and help other travelers make decisions by sharing your travel knowledge and expertise.
TRVL is considered one of the best apps for planning a trip to Europe.

Bonus app: Colibra
Colibra is a super beneficial and easy-to-use travel app for claiming flight delay compensation across the EU. In true Robin Hood style, the app heads off to the flight company to get you the compensation after any delayed and cancelled flights, for free and all you have to do is register your boarding pass. Might I add, before you takes off!
This Colibra.io app is certainly worth the brief time it takes to use, saving you time trying to chase the flight providers yourself, which can on average take weeks of stress but obviously, also, receiving money, in the bank account, just 24 hours after a delayed flight lands, isn't bad either. This is not the most well-known travel app but is slowly becoming essential, especially in a post-pandemic Europe.
And there you have it!

I'm positive these Europe travel apps will help you as much as they've helped me and other travelers. If you have a suggestion of another incredible app or website like the ones listed here, leave the name in the comments so that everyone can save more time and money while traveling and get so much more out of their next trip to Europe.