Volunteering in San Diego: the best way to fully experience the city
Are you planning to travel to San Diego with Worldpackers? Check out how was my experience there and get some inspiration for your trip.
---
Can't believe I am writing about my first experience as a worldpacker ever!
This was at USA Hostels San Diego. I applied via the Worldpackers website and had a Skype video interview in advance, as a final step of application.
After I was accepted, the manager included me in the timetable for the voluntary work in the hostel.
Arriving in San Diego
I got to San Diego one week earlier because I took language classes first to already know some people when starting the volunteering and be less nervous about it (it wasn't my first time in San Diego though).
Therefore, the first week I stayed in a different hostel. The first two nights at USA Hostels, I had to make a reservation and pay for it. That was supposed to be kind of a test to see if I fit in the team and if work is going well.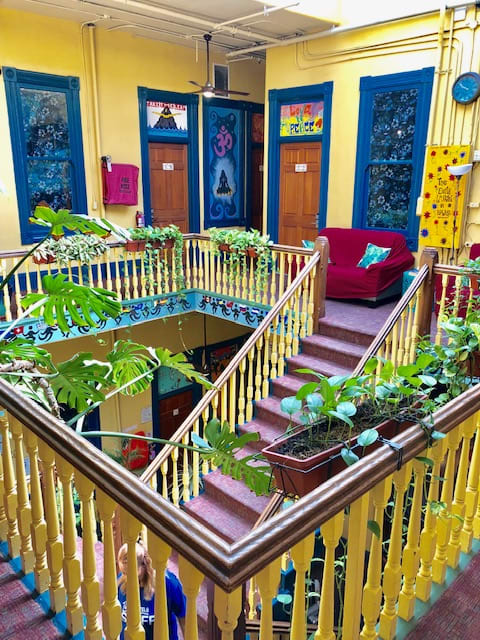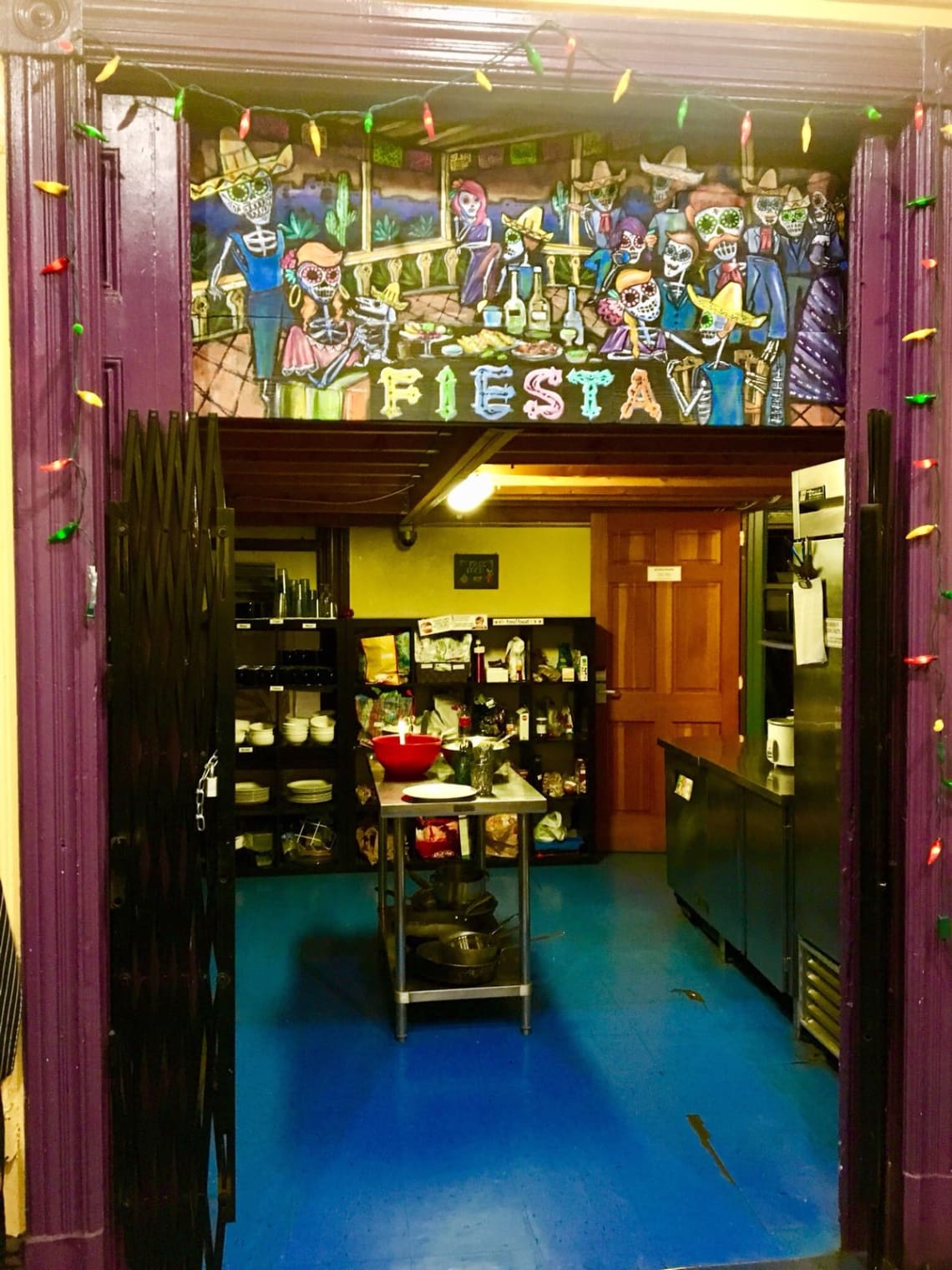 My first day in USA Hostels
The first day I started volunteering at 10 am. There was another girl, from Germany as well, who started the same day.
It is always nice not to be the only one being in an unfamiliar environment and learning something new. So one of the 'older' volunteers showed us how to do the shift and what it included.
We also received nice t-shirts, so every guest could see directly that we are the volunteers and we belong to the hostel : )
My experience volunteering in USA Hostels
I have always been proud to be volunteering there.
The hostel was beautiful and clean, I guess thanks to the volunteers working there as well (altogether we have been around 10-11), but there were also people working there in the hostel staff (doing housekeeping and reception work).
There were four different shifts, each of them with four hours long, including a short break in between.
The first started at 8:30 am, the second at 10:00 am, the third at 2:00 pm and the night shift started at 7:30 pm.
I always preferred the first two, because then you had the chance to explore the city for the rest of the day. However, during my first week I still had language classes in the morning, so I was thankful to have more night shifts and a day off when I received my certificate.
The timetable for the work was ready around one week before it came into effect, so we could already have a look and switch shifts with other volunteers, if necessary.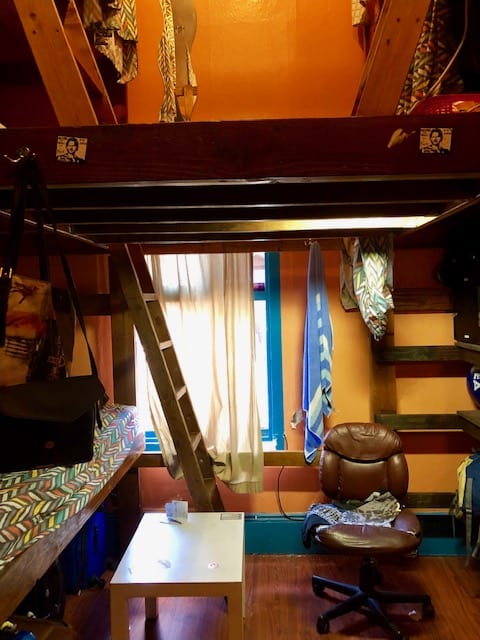 Relation with the Hostel Staff
We, volunteers, did a lot of cleaning (in the kitchen, common room, stairways, and bathrooms) and took care of the breakfast (mostly washing dishes and caring for refills of bagels, fruits etc.).

The management was top and flexible. They were amazingly organized and took care of us very well, and the main reason (but there are many more) why I would love to go back to this hostel and I recommend it every worldpacker I meet on my way.
Speaking about staff in the hostel, everyone was nice. From the first day on, I felt home and I trusted every one of the volunteers.
Facilities and accommodation
After the first two nights, I could move from the regular guest dorm to the staff dorm, which was really cool and bigger than other rooms.
Additionally, I had the opportunity to live together with my fellow volunteers. We had so much fun and did many activities together.
Every day there was a different activity in this hostel, every guest, as well as a volunteer, could take part in.
Mostly this was a 'fifth' shift, for example, taking the guests to a 'taco Tuesday' location, organizing a beer pong championship, a sunset walking tour or a pub-crawl.
Being a guest myself before starting volunteering in hostels, I know how it feels to stay in a hostel where there are no activities and no chances to get to know other guests because they come in groups or are studying only or for whatever reason.
That's why I always tried to feel like a guest and put myself in their situation. Therefore, I regularly stated talking to guests who came on their own, and I included them in the 'big group'.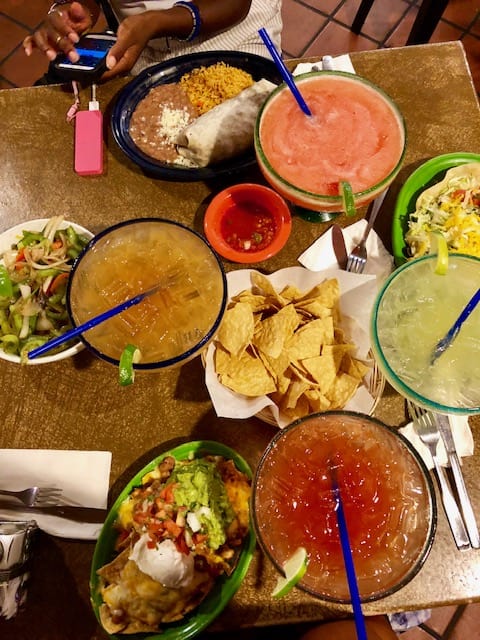 Exploring San Diego and surroundings
The day-to-day life in this hostel (in general) started with an early shift. Sometimes I managed to go to a yoga class before my shift started, so I already had my daily sport done before starting to work.
After the shift, I usually met friends from outside the hostel or traveled around the city with other volunteers who had had an early shift or a day off.
Once a week was a so-called 'beach day' where we had the whole day off.
One day, when I was off and another volunteer had the late shift, we took the train to Tijuana to get to know Mexico and have some authentic Mexican food there.
In the evenings we usually all went out together, during the week to the beach, bars, and pubs and on the weekends to clubs.
As a group from the hostel, we got discounts in many places. However, it was not necessary to go to all these places. Some of the volunteers (with a work visa) also had additional jobs and preferred staying at the hostel when the others went out. Still, we all had a good connection with each other.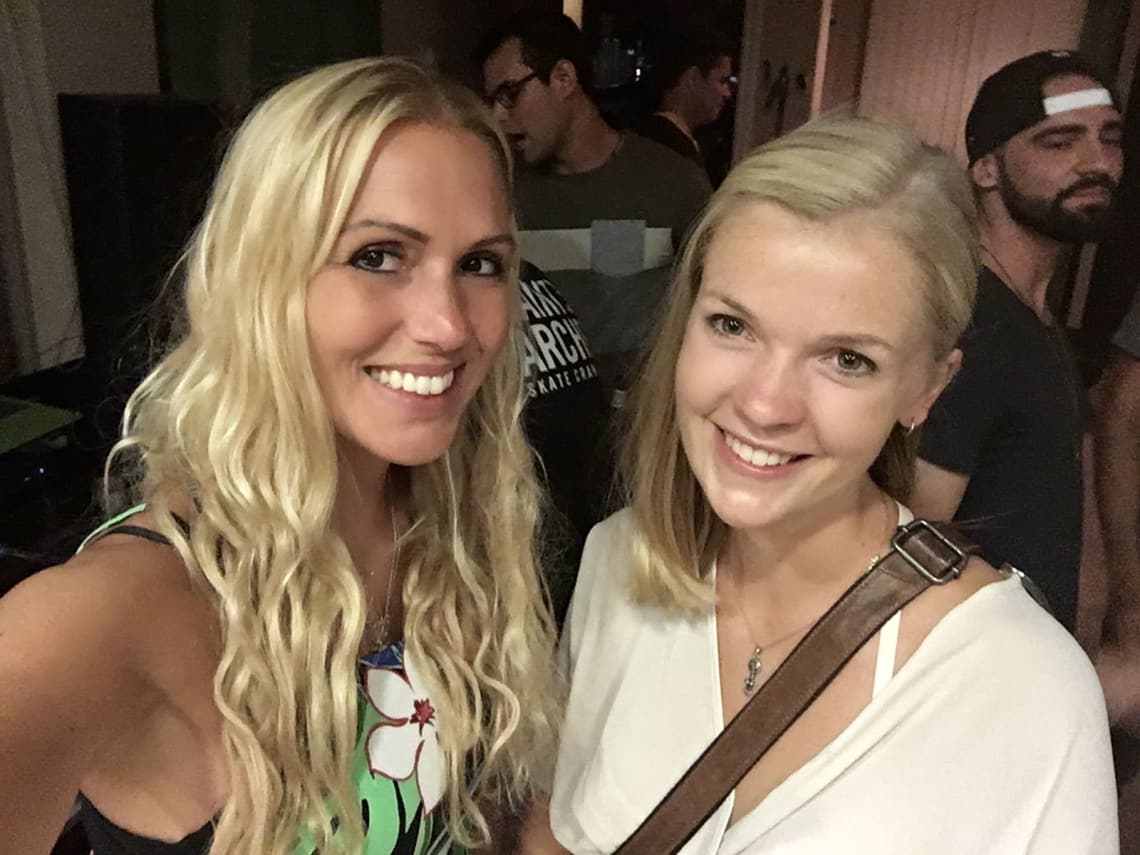 Travel expenses in San Diego as a worldpacker
Regarding money, I did not spend a lot. Breakfast was always included and twice a week we had a family dinner in the hostel.
This means that one of the volunteers cooked for all of us, mostly some meal from their home country. It was always a lot, so we could still eat from that the following day.
In the end, you really do not need to spend a lot of money on food and drinks. There was always coffee and tea available and until 11 pm everyone could use the kitchen to prepare their own meals, so it was easy to save money.
My expenses were mostly for bus tickets and sometimes having dinner outside at various Mexican places - because I love Mexican food and therefore San Diego feels like heaven to me with all those Mexican restaurants!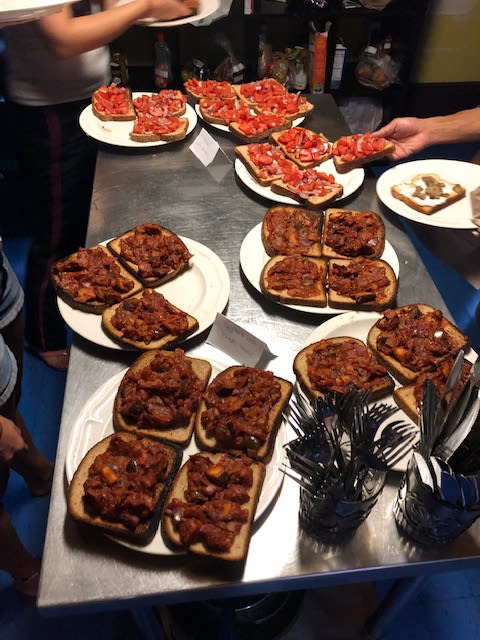 Is this experience for you?
I would recommend this hostel to almost everyone who enjoys being with people, talking to people and sharing their culture or also common interests.
You do not need to be a party person, but the more you like going out, the more you would love this hostel. Furthermore, it is just so beautiful and clean and well organized, I cannot imagine anyone not liking this hostel ; )
What I learned on my very first trip as a worldpacker is that there is no reason at all to be nervous. You will always meet someone to have great conversations with and in hostel life. Trust me, you do not feel left alone, never.
I learned how fast you can get used to a new environment and how much you can miss people you just met. I have made friends. Friends I already met again outside of San Diego, one even outside of the United States.
You also learn what others do when worldpacking, you get inspired for other jobs and other destinations. In addition, surprisingly I learned to like doing the cleaning and housekeeping. Since I have been to this hostel, I started cleaning very accurately - what I did not do that much before...
Over and above all that, I finally had time to think about my own life, personal wishes, and desires - after working full time in a boring office in Germany for years and studying in the evenings as well.
Now I know, I need this type of connection with other human beings. It is so important and it can make you feel so much better and fulfill your life.
After leaving USA Hostels, I still miss the people I met and I am so grateful for every single day I could spend there.
---
---
---
Did you like it? Don't forget to let Simone know :-)