What do you think of when you hear digital nomad?
What does becoming a digital nomad mean to you? Do you truly understand the ups and downs of the nomad life?
5min
Be honest! I don't mean the dictionary definition. I mean what flashes into your head when you hear someone calling themselves a digital nomad?

Okay... I'll go first. I think "Get out of town!" I'm sure it is possible to get free flights, free hotel rooms and all-expenses-paid press trips, but those people on my Instagram feed with only 2k followers and endlessly rehashed photos... they're not living that dream.

And to be fair, that's not the dream I want to live. I much prefer living with locals, getting to really know a city, forming that bond and connection, and then reluctantly moving on to do it all over again.
I've been traveling on and off since I was 18 (I'll soon be 38), and I've never even attempted to become a digital nomad... until now.
This trip around South America started a little different than usual. I was initially approached through my Instagram page to work with a big camera company. They were launching a new model, and they considered me a 'travel influencer' in the field (360-degree photography), and so I arranged to meet them.
After successful negotiations, it was decided they would pay me in equipment (£800+), and I'd fly over to Brazil to record some material for them. So, things were starting to get a bit nomadically digital!
The contract ended up going pear-shaped, but that's not the important point. What was important was it was during this trip that I realized I really had an opportunity to make this a real success. With the right drive and dedicated effort, my dream to travel the world full-time as a digital nomad could be my reality.
Carolina, my Brazilian girlfriend, is also driven and determined, and so it was decided that we would pour all of our energy into finding successful income streams and establishing an online presence to allow us the freedom to pursue our dream.
Honest Alert: we're not ready to retire just yet.
Digital nomadism is definitely a slow game
And a hard game too!
We quickly learnt that to make this digital nomad lifestyle work, you have to be a pro at balancing work and play. You also have to be willing to really think outside the box. Digital nomad jobs require relentless creativity. Hopefully, you can find a few practical ideas below which will help you on your own journey.
Carolina is a photographer and a journalist, so while she's working her usual 9-5 she's also doing private photoshoots. She's a ninja at 'pregnant lady photography', since Madonna and Demi Moore (I'm showing my age a bit now, right?) made it popular, there's a real demand for it.
If you use a lot of travel apps, try and approach tech websites and offer to guest blog for them. Carol did this with photography and other tech, and while the money wasn't amazing, it helped top the balance up.
I have my own travel blog, but I've not fully monetized it yet. There are a couple of language courses which I'm crazy passionate about though, and so I approached them about becoming an affiliate. They accepted, and it's probably one of my biggest revenue streams in the last 12 months.
Making videos and posts about my own struggles learning a new language, and then getting paid to watch my development... it definitely keeps the incentive levels up.
With my 360-degree camera, and Carolina's classic photography we also started offering Airbnb Experiences.
This isn't an option for everyone though. You need to be staying in one place long enough to have your application approved (3 to 6 weeks), and then advertise at least a calendar month's worth of experiences.
If those criteria work for you, it's an awesome idea! You get to be an authority in your town, meet a really mixed bag of customers, and you can set whatever price you want. We personally committed to just Tuesday, Thursday and Saturdays, to leave ourselves time for other projects.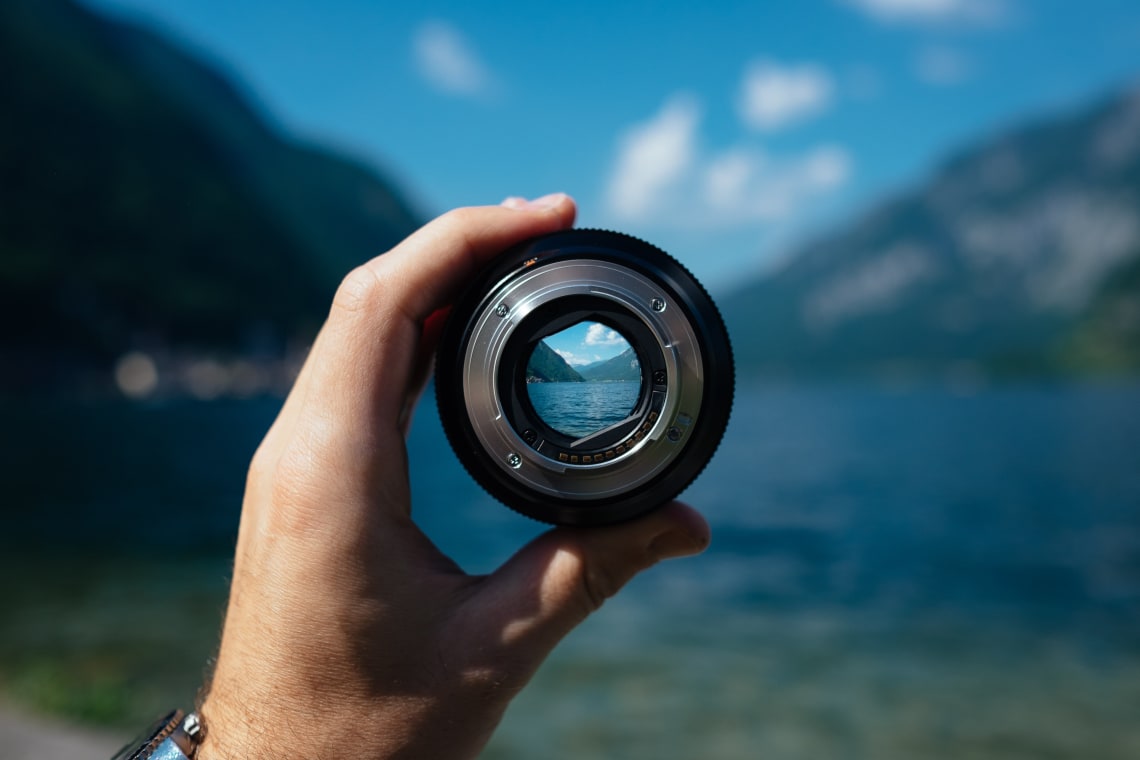 Aspiring digital nomads need to be creative
As we wanted to put our eggs in as many baskets as possible, we combined our design skills with our SEO knowledge and created some t-shirts to sell online. It sounds simple enough, but the time involved with keyword research, split testing designs and writing great copy is not something you can do over a cup of tea.
It's possible to make money from it, but again this one is a slow burner (unless that is your talent). The one real benefit of this revenue stream is that once it's done and uploaded, you can completely forget about it and receive the occasional nice little paycheck in the mail.
Next up is offering VR tours to hostels and hotels. If you're not familiar with VR then it's still perfectly reasonable to approach them and offer your standard photography skills. The market is a little saturated, so you may have to think of a unique angle — party photography, awesome portrait shots of all the staff... anything that makes your pitch stand out and get the customers excited.
Maybe you could make a living from this, but I'd probably just pitch it for free accommodation as you'd need a fresh stream of faces to photograph.

I'm also thinking outside of hostels and hotels, and I'll be offering my VR Tours to the local vineyards, wineries... anything that may be untapped (if there's a pun there, it's completely unintentional).
And finally (for the time being) I'm also working on releasing my first eBook about my travels and experiences. There have certainly been enough of them, and the blog has been well received over the years, so hopefully, that will be another passive income earner, where I can forget about it, sit back and collect the earnings.
None of these will make you a millionaire overnight (unless you write a really good book!), but they're also hopefully not the standard advice you've probably read a thousand times before.
Best of luck on your journey. Check out these top digital nomad blogs for all the inspiration you need to get started. It is hard work, but it's infinitely more satisfying waking up to this type of work than a crushing 9-5 routine.