What's the perfect Worldpackers trip for your star sign?
Check out the perfect volunteer opportunity for your star sign
Aries:
Aries like challenges, are dedicated, and love to participate in various fun and exciting activities! If you have a lot of energy and a desire to help, check out this hostel in Faro, Portugal, that wants your help with various activities and offers an incredible experience on the beach. You'll never have a lack of things to do and you'll be able to explore the surroundings and meet new people!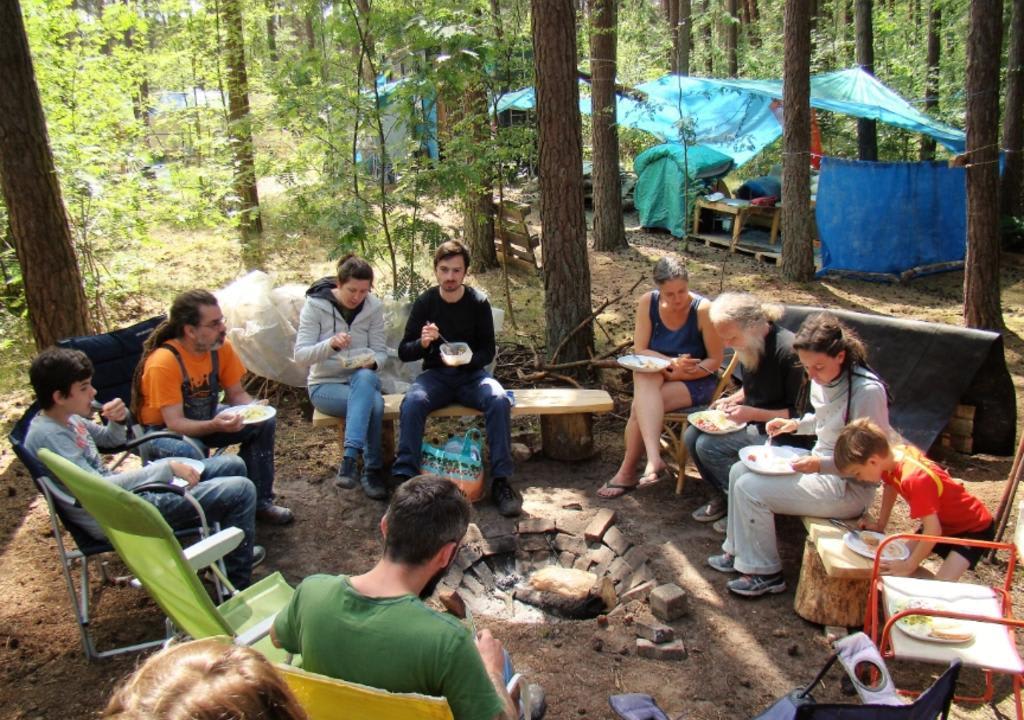 Taurus:
They say Taurus love food. So how about traveling and helping out at this Kosher Kitchen? They're a collaborative outdoor kitchen, where you cook for other volunteers while enjoying the outdoor setting in Belgium! You can relax, slow down, meet new people, and eat a lot!
Gemini:
Geminis are sociable, care about a lot of different things, and always know how to help others. At this NGO in Bangkok, Thailand, you'll teach and help children with learning English and more. Getting to know a new country and culture only gets better when you live with excited children who want to learn from you! Take their smiles with you in your memory
Cancer:
Romantic, dramatic and full of feelings to express, the ideal trip for a Cancer needs to be in a quiet place, with beautiful landscapes, food and in a country with one of the most romantic languages in the world! This hostel in Italy needs help with reception, cleaning, and organizing parties, and in return you'll get to know a beautiful part of Italy, learn some of the language, and enjoy Italian cuisine. Molto romantico!
Leo:
Leos love parties and are always shining their light! What better thing to do than traveling and partying, meeting new people, and interacting with the community to have fun? This hostel/bar in Indonesia needs a party promoter to help liven up the party and vibe! Enjoy the pool and the atmosphere in this island paradise!
Virgo:
This hostel on Ilhabela ("beautiful island") needs people who are organized and keep everything clean and in order. You, a virgo perfectionist, will help the hostel stay as organized and beautiful as possible, while taking in the gorgeous natural landscapes of the island and relaxing on the beach.
Libra:
Choosing a trip can be difficult for an indecisive Libra. But curiosity and a desire to get to know new cultures is characteristic of the sign, so this hostel in Portugal could be a great option! Located in a historic medieval town, you'll help at the bar, serving guests and being friendly with everyone, and you can discover the culture, architecture, and history of the city, which is full of castles and medieval festivals!
Scorpio:
Scorpio is the sensual and seductive sign. What better place to awaken more of your Scorpio side than in this eco-village dedicated to erotic experiences? It's located in Granada, Spain, is very private, and offers an unforgettable travel experience. You will help with decorating the place and organizing events and experiences, while learning more about yourself and opening up to your spirituality and sexuality.
Sagittarius:
"Party Hard!" Is the Sagittarius slogan! Here you'll be organizing parties on a boat and helping at the bar, taking advantage of everything that this party hostel in Gili Trawangan, Indonesia, has to offer. You'll live life in Indonesia, get to know the country, meet people from all over the world, practice languages, have fun, and experience the young, fun, and lively vibe of the parties!
Capricorn:
Caring for animals, helping workers at the zoo, and living in Peru: perfect for those who enjoy helping the environment and interacting with beautiful animals. This will be an incredible experience for Capricorns who love to take care of nature and animals, while at the same time getting to know Peru.
Aquarius:
Aquarians who are bookworms love to read and enjoy exploring new bookstores. So what better destination than Buenos Aires, the city with the most bookstores per capita in the world? In this hostel you will help with reception and social media while you enjoy the "Latin American Paris", where you can check out the thousands of bookstores and meet new people.
Pisces:
The artistic sign, Pisces love the beauty of nature, people, and the world! So travel to get to know the world and explore all the beauty it has to offer. This eco-village in El Salvador is perfect: draw, paint, and teach children's art classes, while getting to know the island and enjoying the beautiful beach.
---
Liked? Say thanks! Questions? Write a comment :-)