Wondering if India should be your next destination?
This is my story about my time volunteering in Jaipur, India. Hopefully, it'll help you create your own Indian adventure.
---
It is very difficult to explain India to someone who has never been there.
A huge, intense, alive, vibrant and extreme country. Full of music and noise. Crowded with people and solitude. With stunning and messy tourist spots. Rural cities and urban farms.
A culture deeply rooted in religion and family attachment. A country full of countries within, an unparalleled diversity.
A controversial world: you love it all in an instant and hate it all in the same proportion the next instant. Only to conclude that there is no way to classify the feeling for India. You can only know that it was worth visiting it and tried all that.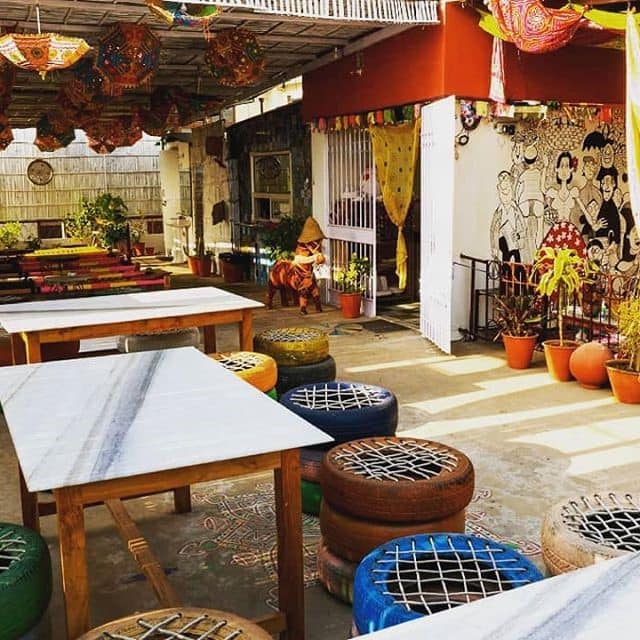 I went through several regions in India, but I would like to share with you my experience in Jaipur, Rajasthan, where I volunteered as a worldpacker at Hathroi Palace Hostel & Lounge Rooftop Restaurant Chillout Jaipur.
The volunteer opportunity is in Jaipur (or Pink City as it is called), which is a beautiful city in the Rajasthan region (deserts are found in the same region), and full of history and legends: you will be amazed to know more about the palaces and forts in the surrounding area!
Arriving in Jaipur, I felt one of the hottest climates I've ever lived in (common in a desert region in the summer), and in that sense the Hathroi Palace and Chillout Jaipur did not really disappoint me in making me more comfortable: and I'll tell you more about it soon.
My experience with this volunteer service has already begun at the airport landing: they provide transportation to the place at a cost price for volunteers and guests, and free transportation if you arrive by the station.
I was very welcomed at the hostel by the Hathroi family: Ajeet and Ranjeet, the two brothers who run the establishment present themselves with a big smile on their face and a delicious masala chai (traditional Indian tea).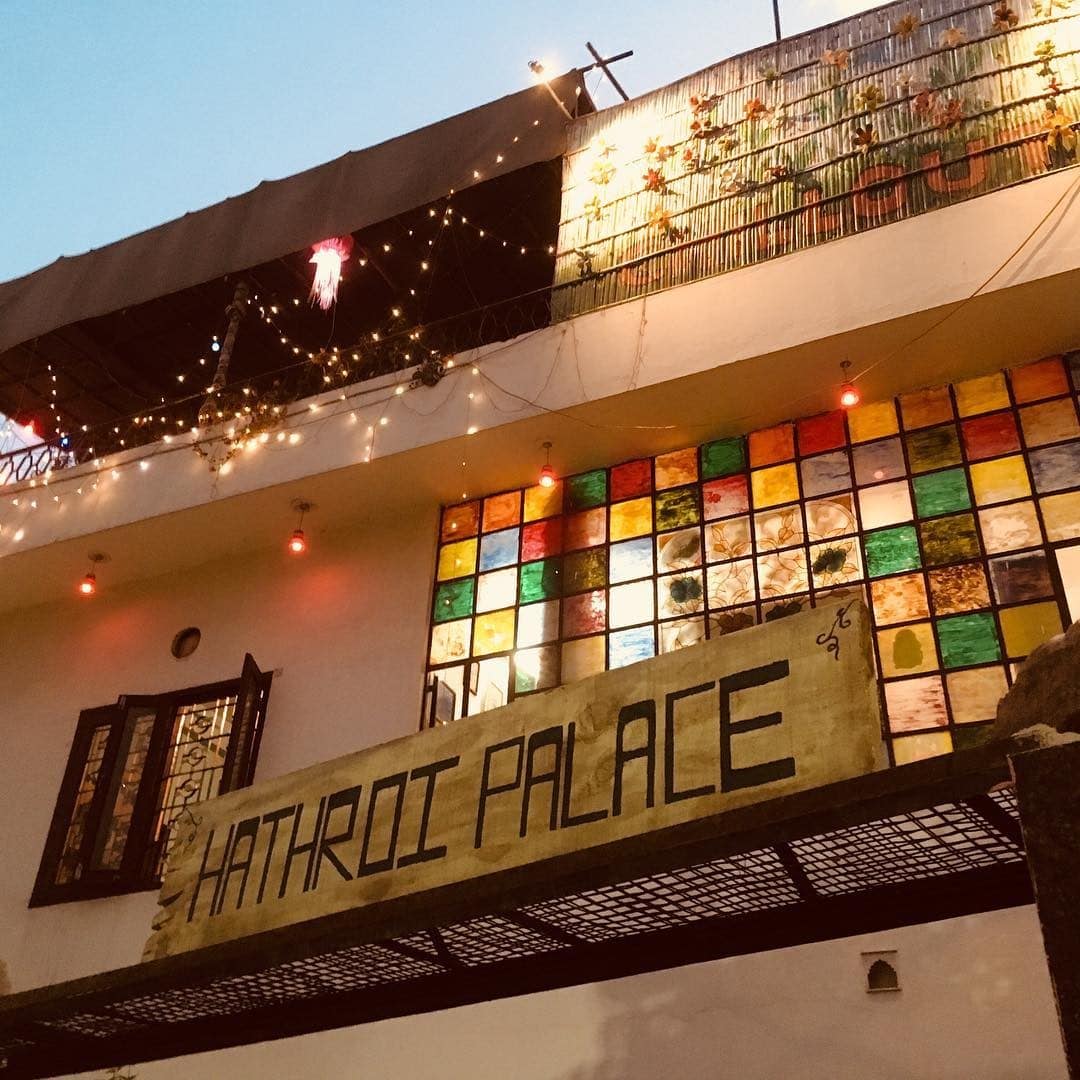 Then I learnt about the facilities: hostel with rooms/dormitories and the restaurant of typical Indian/vegetarian food on the rooftop: everything very well organized, clean and well decorated, from the rooms to the lounge area in the restaurant.
And the best: air conditioners all around, as well as air humidification system in the restaurant. The heat becomes a pleasant experience there!
Volunteering consisted of managing social networks, applying marketing strategies and developing the welcome book at the reception: not much more than 3 hours a day, 5 days a week.
I learned a lot about the business and contributed a bit too: it's interesting to see how the same business has different approaches in each different country.
As part of the arrangement, I received the daily meals - what a delight! I confess that at first, I was afraid of not being able to get used to the amount of pepper and spices they put in the food (I found myself crying and my nose dripping on the first day because of spicy haha), but gradually I got used to it and learned some tricks (like the wonderful yogurt Lassi). They even taught me how to make chapati.
If this was not an incredible experience enough, Ajeet also made tours around the city and surroundings for volunteers and guests. So much knowledge! It was amazing to see the sunset at the fort near the hostel where the owners' family lives!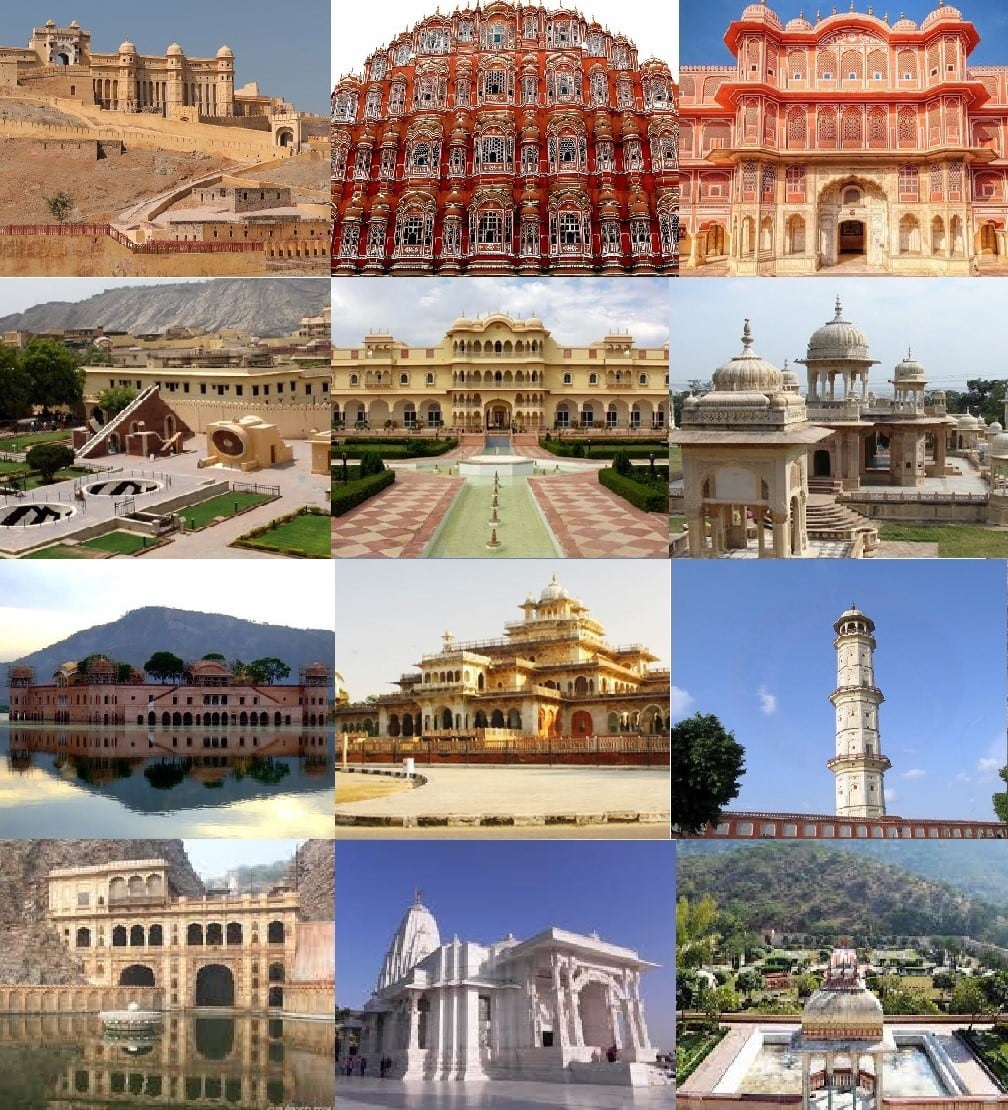 Amber Fort, Mantal Dinner, Jal Mahal, Galta Ji, Hawa Mahal, Nahagarh Fort, Birla Mandir, City Palace, Royal Gaitor are just some of the amazing attractions Jaipur has, and the staff at Hathroi Palace drove us around on a very complete tour.
Unfortunately, I did not have time to participate in the activities involving Yoga. Maybe next time!
I would just like to thank all for the opportunity to learn, to have empathy and to experience this incredible Indian culture: brothers, I speak with my hand on my chest and shake my head: thank you so much!
And if you still have some fear of venturing into India, close your eyes, take a deep breath and just go: it will be an incredible journey of self-knowledge and evolution. Highly recommended!
Namaste my friends… Which means:
"My soul honors your soul. I honor the place in you where the entire universe resides. I honor the light, love, truth and peace within you, because it is also within me. In sharing these things, we are one."
---
---
---
Did you like it? Don't forget to let Gustavo know :-)