5 Paraguay travel tips for an excellent adventure
A Paraguay travel experience is unlike any other in Latin America. Follow these 5 travel tips for a truly unique adventure.
6min
Paraguay travel is unlike any other journey you'll take in Latin America. Not many people visit the Corazón de Sudamérica ("Heart of South America"), and when they do they tend to visit just the capital, Asuncion, and maybe Ciudad del Este as it's on the triple frontier with Brazil and Argentina, right next to Iguazu Falls.
If these two cities are your complete experience of Paraguay then I can understand why it'd be a passing visit. Asuncion has some interesting architecture, lots of history and a decent nightlife but it's no Buenos Aires or Rio de Janeiro. It doesn't have many things that make you stop and go "wow!"
Ciudad del Este is a little hotspot of madness. It's famous for the cheap electronics you can find there. Hundreds of authentic and knock-off shops are crammed into a few intense streets. It's not a place to wander freely and window shop. It's intense, loud and chaotic so you'll want to get in and out fairly quickly.
As I said, if that's all you've seen on your trip to Paraguay then I get why you've not fallen in love with the country like I have. Let me help change your mind.
You may also like: Colombian desserts and traditional food for you to try on a trip to South America
Travel to Paraguay
After you've finished with a Worldpackers host in Brazil, Argentina or Bolivia hop across the border to Paraguay. Flights are usually cheap and quick or, like me, you can take an even cheaper yet much longer bus ride.
Once you arrive, spend a few days in the capital Asuncion and then get out! Paraguay is an incredible destination for backpackers who want to travel on a budget and adventure off-the-beaten path.
If you're ready to step out of your comfort zone while traveling and explore Paraguay, check out my top 5 Paraguay travel tips to get a really unique Paraguayan experience.

5 Paraguay travel tips for an excellent adventure
Go off-the-beaten path
Explore alternative methods of exploration
Experiment with language learning
Go underground
Go with the flow
Paraguay travel tip #1: go off-the-beaten path
Paraguay is the land of waterfalls!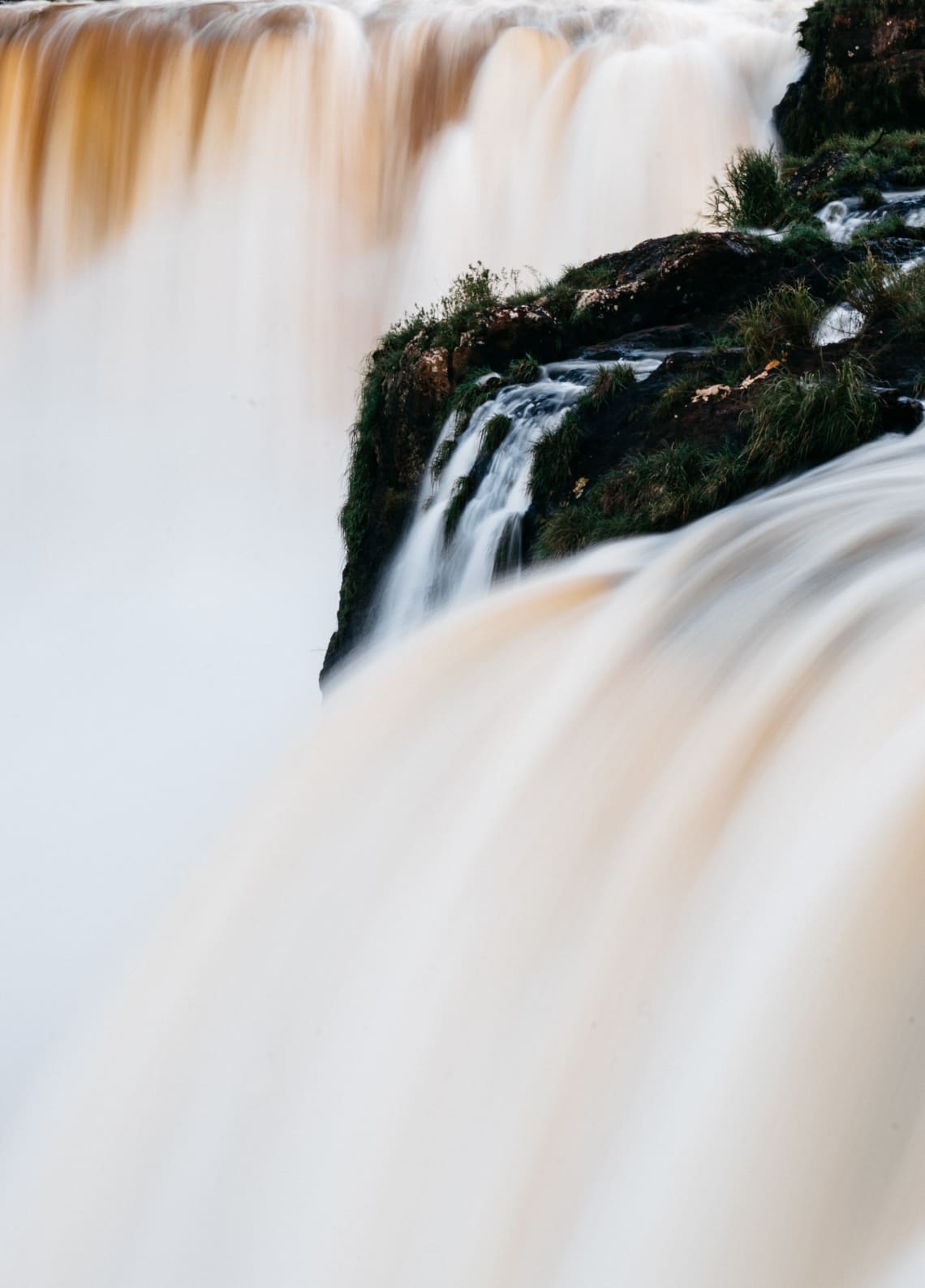 Within an hour or two of leaving Asuncion you can be in any number of national parks. Ybycui, Loma Grande, Saltos de Piraretã to name a few. They each house a myriad of hikes, Cerros (small mountains) and more importantly, waterfalls!
Salto Suizo
Salto Cristal
Salto Monday
Salto Escondido de Tupãsy Ykuá
Salto Yporã
Saltos del Paraiso
Salto de Agua
That's just a small list. Most can be found on Google Maps but the challenge comes in actually getting to them.
Paraguay likes to keep its secrets to itself. There's not much of a tourism industry in Paraguay to speak of so you'll need to speak to people and seek local advice to really immerse in the local culture.
Although they're not always 100% accurate with their directions I've always found the people to be warm, caring and salt of the earth. Don't be surprised if you get invited in for dinner and end up staying the night — it's happened to me several times.
Paraguay travel tip #2: explore alternative methods of exploration
Sticking with the water theme, why just stick to the roads when you can kayak around the country? The rivers of Paraguay have acted as travel routes to the far reaches of the country for decades.

If you're going to travel to Paraguay and want a unique perspective then I strongly recommend you take to the rivers. While you'll find some moderately fast stretches there are no extreme 'white water rapids'. For the vast majority you'll find gentle, tree-lined routes.
Opting to adventure by river is truly a great way to connect with nature as you travel in Paraguay. You'll also get closer to the wildlife than on any road. On my several expeditions I saw some of the most beautiful birds imaginable.

Having a Kingfisher following you along as you paddle is a special experience. Or how about rowing by a group of Flamingo? If birds aren't your thing then the Howler Monkeys will keep you company.
Compared to other more developed countries the prices in Paraguay are really good. I kayaked with the team based at Estacion Puerto Olivares, located around an hour outside Asuncion. They're a nature-loving, eco-friendly family who are passionate about showcasing the true beauty of Paraguay.
The sunsets I saw on my travels would rival anywhere in the world. From the comfort of a kayak, with the deafening sound of nature as your soundtrack? Yes please!
Paraguay travel tip #3: experiment with language learning
Many people travel with the dream of experiencing a new, unique culture. A major part of that is practicing and learning new language. Most people believe that it's only Spanish and Portuguese spoken across Latin America. Wrong!
Paraguay has two official languages — Spanish and Guarani.
The Guarani are an indigenous people found across the interior of South America — Brazil, Argentina, Paraguay and Bolivia. While you can still find dialects spoken in the other countries, Paraguay is the only country to recognize it as an official language.
In the north, in the Chaco, you'll find people speaking exclusively Guarani. They'll understand your Spanish but, between themselves, it'll be purely Guarani. As you come further south it becomes a mix, and this is where things get interesting.
I'd find myself listening to a conversation and then a Guarani word gets thrown in. My Spanish is okay but not super fluent so this was a real curveball. It definitely takes some getting used to.
If you're afraid of speaking new languages abroad, I promise that will change when you travel to Paraguay. The locals are incredibly helpful and friendly, and if you can find a local to teach you a few phrases then the people you meet will be amazed.
A foreigner speaking Guarani? You'll be welcomed with open arms.
Paraguay travel tip #4: go underground!
The summer months, November to March, are HOT! In Asuncion it hovers around the low 30s (°C) but can jump to 40 (over 100 °F) without warning. In the North it stays around 40 degrees with thunderstorms a regular event.

For the record, I'd say the best time to visit Paraguay would be April. It's still warm but not baking and the storms are less frequent.
So how do you escape the sun? Go underground!
The caverns near Valle-Mi in Concepcion province should definitely be on your list when you visit Paraguay. San Lazaro, Arvatur Cavernas Vallemi and Caverna Kambá Hópo are located within 10km of each other and feature a real mix of activities.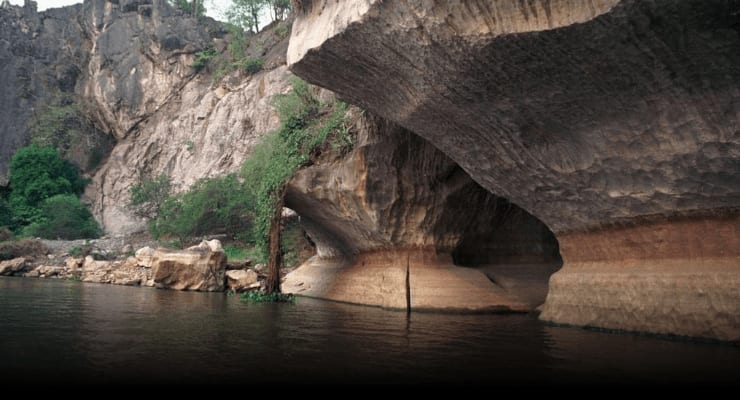 For the claustrophobic, there are gentle walks underground where you can check out the stalagmites and stalactites. If you fancy more of a challenge they have more difficult routes or you can go all in and rappel down into the depths.
Again, if you're visiting Paraguay I think this is a must as the prices are much cheaper than other countries.
Paraguay travel tip #5: go with the flow
The final tip isn't a destination or activity, it's advice. While most of Latin America works at a slower, more relaxed pace compared to the United States or Europe, Paraguay takes it a little further. Paraguay travel needs to be approached with this in mind.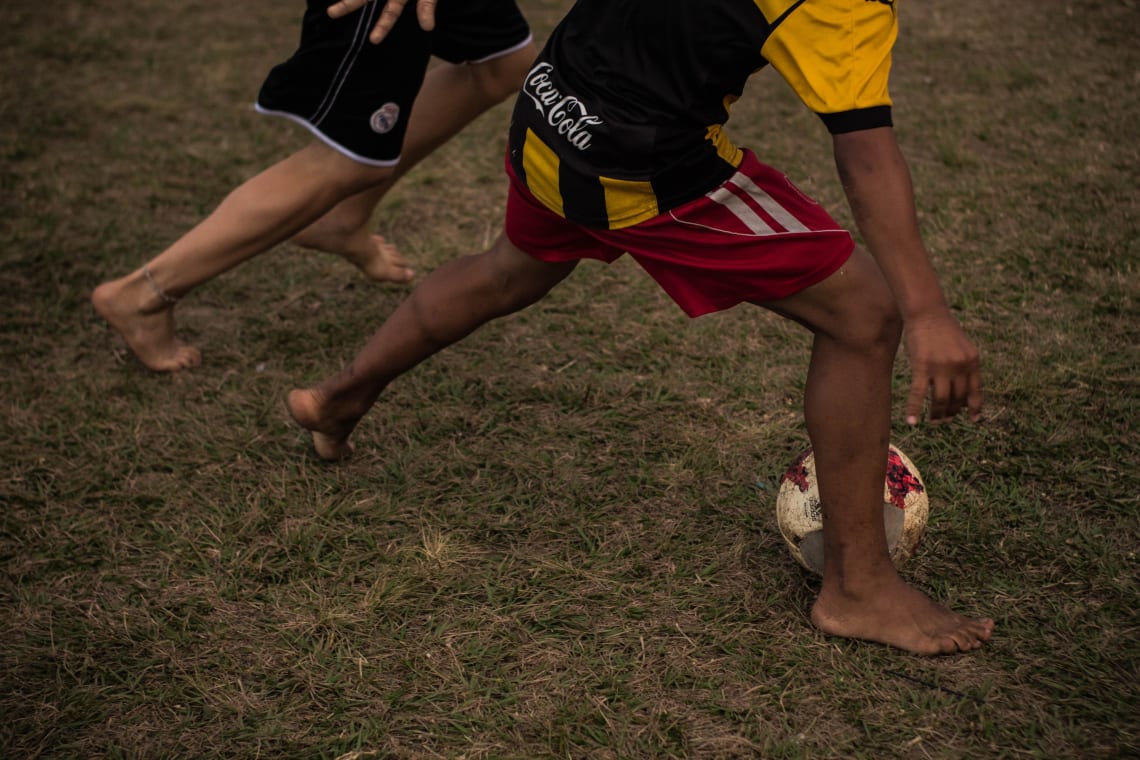 It can be hard to find schedules and timetables for transport in Paraguay. This is because things tend to happen when they happen. Asuncion is an exception as it's the capital and things usually run on time but the rest of the country? Not so much.
You may have come from a Worldpackers host in Argentina where everything runs on time and it's super organized. Maybe you were doing a work exchange in Brazil. When you arrive in Paraguay you should expect things to be a little more relaxed.
The beauty of the country is the chilled, laid back approach that most people have. If you need something doing in a hurry, maybe try a different country.
Very little of the tourist industry is online so most arrangements and reservations are completed via Whatsapp messages. While it may seem unusual to message a complete stranger to reserve a room, here it's completely normal.
Buses break down, planes leave three days late, printing shops run out of paper. That's how things go. Do the people stress about it? Not at all. They take it completely in their stride with a gentle shrug of their shoulders.
If you can adopt a similar outlook on life and leave the hyper-organization at the airport, you'll fit in and have an excellent time.
Paraguay isn't just Asuncion. It's a wild, stunning, rugged place filled with incredible people who'll offer you the shirt off their back if you open up to their way of life.
After your next Worldpackers adventure in South America I strongly encourage you to give Paraguay a try. I promise you won't regret it.