All about my Worldpackers work-exchange with Milan's top hostel
I had the amazing opportunity to do a Worldpackers work-exchange with Queen Hostel, a top hostel that's on its way to become the best of the best. This is my experience.
---
I've stayed in many a hostel, but from the moment I entered the door, I could feel the welcoming and truly unique vibe that makes Queen Hostel so special.
A friendly and chill atmosphere is very evident. From the motivational quotes all over the entrance hall to the warmth and positivity of the staff, Queen Hostel is a cozy place that easily and quickly starts to feel like a home away from home.
Upon entering the building, your first view is an amazing bar in the middle of a large, comfortable common area where you can get cheap and excellent beers and cocktails! They also have a food menu that offers a very large variety of traditional Italian pizzas, pastas, and paninis.
The bar and shared common space is one of the strongest pros of Queen Hostel. This is where the staff goes above and beyond at making the hostel's guests feel welcomed, taken care of, and at home. As a volunteer, I came to realize that what makes Queen Hostel truly outstanding is that the staff not only assures that guests get friendly, great service during their stay, but also leave with an experience.
From the owners to the staff to volunteers to guests, everyone is always treated in a special way. Queen Hostel is more than a business; it's a place for travelers to feel at home while adventuring in northern Italy.
So, for those interested in applying for a work exchange with Queen Hostel in Milan, let me tell you a little more about my time there, including how things work, what to expect, and what you'll learn from this fantastic experience.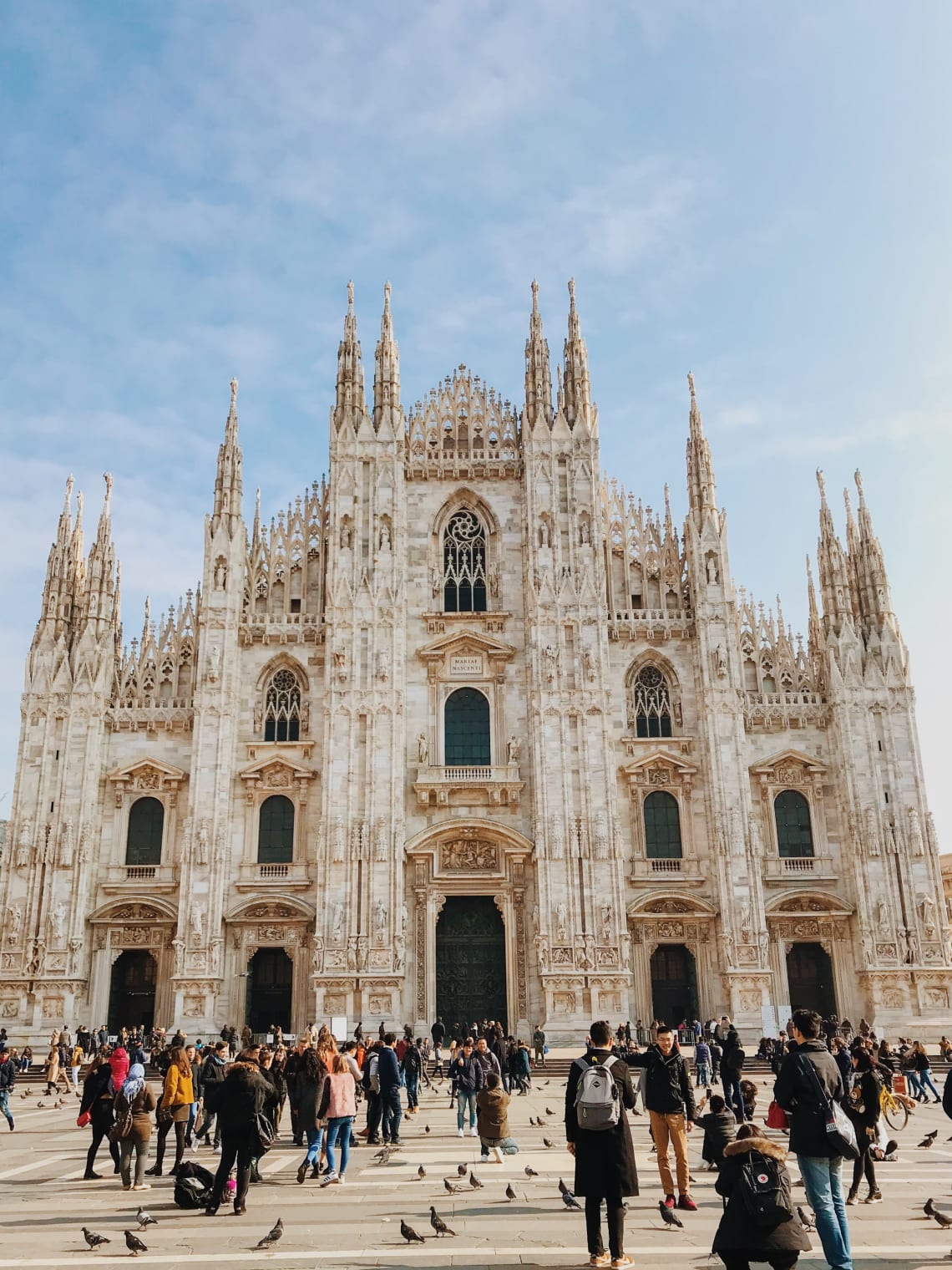 All about my Worldpackers work-exchange with Milan's top hostel
What you get
Queen Hostel is located 20 minutes walking-distance from the Duomo di Milano or just 10-15 if you decide to take a ride on the tram (which is a cool and authentic local experience I'd advise you not to miss).
The neighborhood is very calm and safe at night. There are several parks in close proximity to the hostel, and a very convenient 24-hour supermarket is only five minutes away by foot!
As a volunteer I received discounts on all my purchases at the bar (and yes, drink discounts included guys), and I also always had food basics such as rice, pasta, milk, eggs, cheese, fresh olive oil, cookies, and tea and coffee at my disposal! The hostel's kitchen is more than fully equipped for you to take your pizza and pasta game up a notch and inspire your Italian chef to come out in all of its glory!
A full breakfast was also included every morning.
If you're a nightlife person, the hostel offers you free entrance to a local club in addition to a free drink when you get there!
Some other free things that are also provided include laundry, bikes, and towels. Basically, you're more than taken care of!
The volunteers' rooms are very modern and comfortable and are equipped with proper heat and air-conditioning.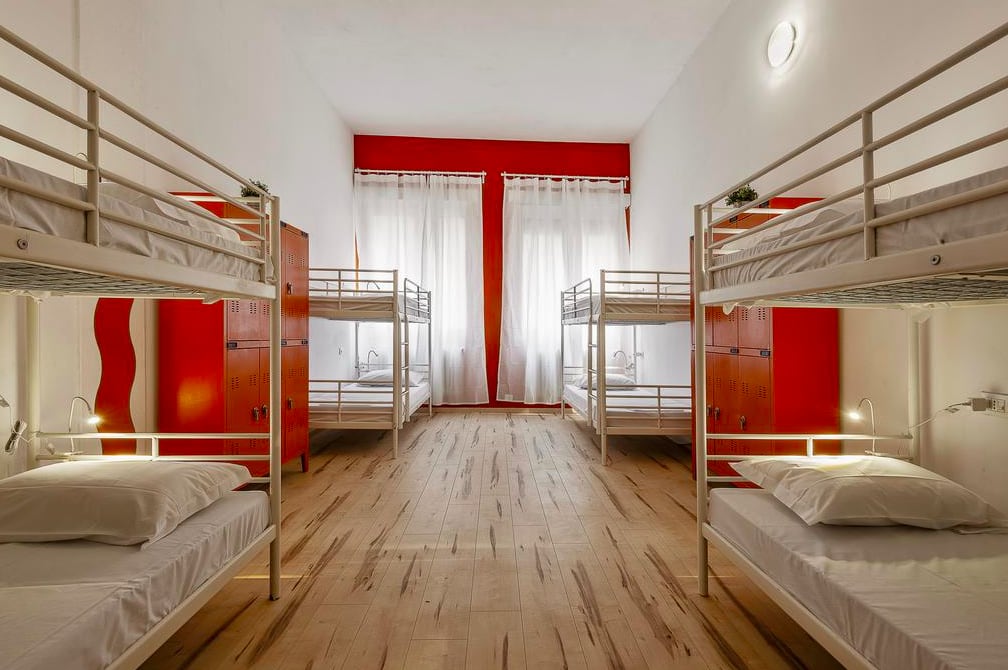 Finally, perhaps the most important benefit of all is that Queen Hostel attracts thousands of amazing travelers from all over the globe! I made friends from Iceland, the UK, Brazil, Japan, Indonesia, China… and on and on.

Whether on or off the clock, I was always interacting with incredible people and listening to their extraordinary travel stories. Many times I checked new guests in at reception and within a few hours, we were eating local pizza and drinking white wine, enjoying a fabulous day together in Milan.
Last but not least, as a volunteer at Queen Hostel you will work with the permanent staff, all of whom are kind, open-minded, and FUN! During my stay, almost all of the staff members and volunteers had very different personalities but we still were able to work seamlessly together and create strong bonds. Everyone is so open to welcome you into their lives, no matter how short or long the duration of your stay.
As an experienced Worldpacker, I have to say that it is difficult to find such a professional and cool staff combined with such a special hostel atmosphere.
The friendships and ties I made will stay with me forever.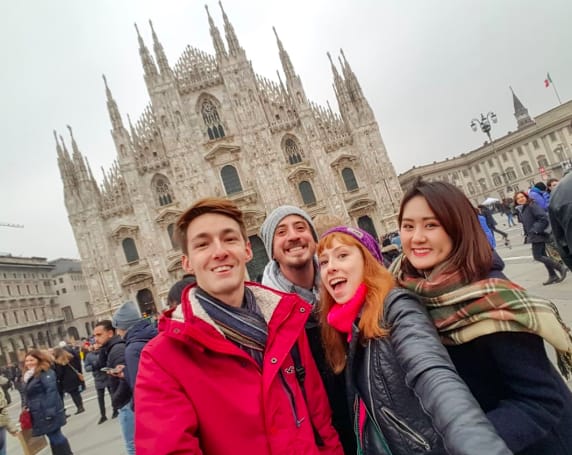 First things first — my schedule and days off were always respected and the work itself is not demanding.
Depending on what type of position you apply for, your tasks will vary. Worldpackers currently offers positions working as a bartender and party promoter, assisting with social media strategy and content creation, and helping with late check-ins on the reception night shift.
I was mostly doing morning shifts which required welcoming guests with a smile when they arrived at the breakfast and bar area, restocking the buffet bar to make sure nothing was missing during the breakfast time, assisting guests with any need, and doing some cleaning of the utensils while being aware of the reception and ready to act as an extra hand on deck.
Simple enough!
Once breakfast was over, the café area became a bar and I would stay available for guests that wanted to order food or drinks for lunch.
It doesn't matter what position you're assigned to, all the other volunteers and hostel staff will always be there to assist and support you.

Takeaways
I learned a lot from everyone at Queen Hostel, including the volunteers that were staying at the same time as I was.
And… I guess I could say it was just luck that I ended up working side-by-side with some of the coolest people, but I believe Queen Hostel's work exchange recruitment process is essential and they work hard on attracting the kind of people they are looking for in order to keep the vibe of the hostel alive.
Ultimately, what makes Queen Hostel the coolest place to volunteer (at least, it's certainly the coolest hostel I've volunteered at) are all of the motivated and visionary people that are constantly working to elevate the hostel.
After just a few days working in Queen's collaborative environment, you will have so many opportunities to gain new skills and grow on personal and professional levels. The cheerful atmosphere is present daily, and you'll see that there is always something to celebrate and a motive to have fun.
So what are you waiting for? Read up on the 20 questions to ask your Worldpacker's hosts before you commit, and get yourself to Milan for the experience of a lifetime at Queen Hostel!
I can assure you that it's going to be hard to leave this amazing place.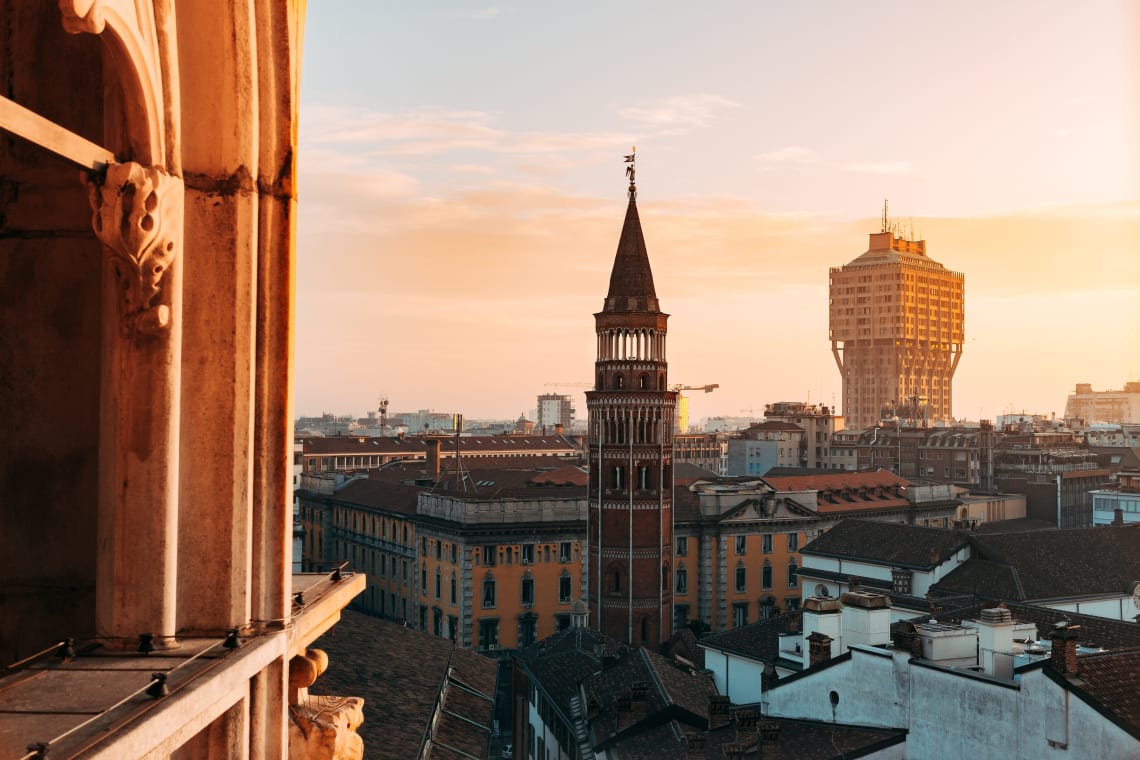 For any additional questions about my experience, leave a comment below!
---
---
---