Volunteering abroad at Selina Hostels through Worldpackers
Sharing my personal experience volunteering abroad for the first time with Selina Hostels and Worldpackers. Being able to volunteer abroad saved me from having to go home since I was able to get free accommodation in exchange for a bit of work everyday!
7min
When I first started traveling, I was running off savings with the hopes of never having to go home, back to school and normalcy.
When money started to run low (as it always does), I was in a panic... thinking about the full-time job I'd have to return to... waking up in the same bed, in the same city every morning, where everyone already knows me... I mean, where is the adventure in that?
Around this time, I stumbled upon Worldpackers. It happened one drunken evening in my private jungle bungalow in Costa Rica when I was Googling: 'How can I keep traveling?'.
Worldpackers was the exact answer that I'd been looking for. The Worldpackers work exchange concept was an easy way to continue on my adventures, while being able to save money while traveling. And with the added bonus of being able to have a bit of purpose behind my journey.
Stumbling upon Worldpackers was a lucky moment in my travels. And I know this article might be your first time stumbling upon them as well. That's why I'm going to share with you a bit more about who they are and what my time volunteering with them at Selina Hostels in Panama was like.
Ready? Let's get right to it.

What is Worldpackers?
If you're new here... Worldpackers is a unique travel website that connects you with volunteer opportunities at hostels, guesthouses, NGOs, schools, eco villages, farms, and permaculture projects around the world.
You name the place and Worldpackers will likely be able to hook you up with a gig inviting you to stay in a city or village volunteering as a receptionist, housekeeper, tour leader, gardener, social media strategist, teacher, and more.
It gets even better though... when you're a Worldpackers Verified Member, you let them know what you're good at and what you enjoy doing, and they'll hook you up with the perfect opportunities.
Usually how it works is that you'll receive free accommodation in exchange for a short amount of work every day or every week. It varies from project to project and country to country. The nice thing is, opportunities listed on Worldpackers tell you exactly what the host is going to expect of you, so if it's not something you're interested in, you simply don't apply.
These opportunities can range anywhere from a weekend to two weeks to six months depending on where they are and what is needed. I've known people to return back to the same hostel year after year, falling in love with the community there.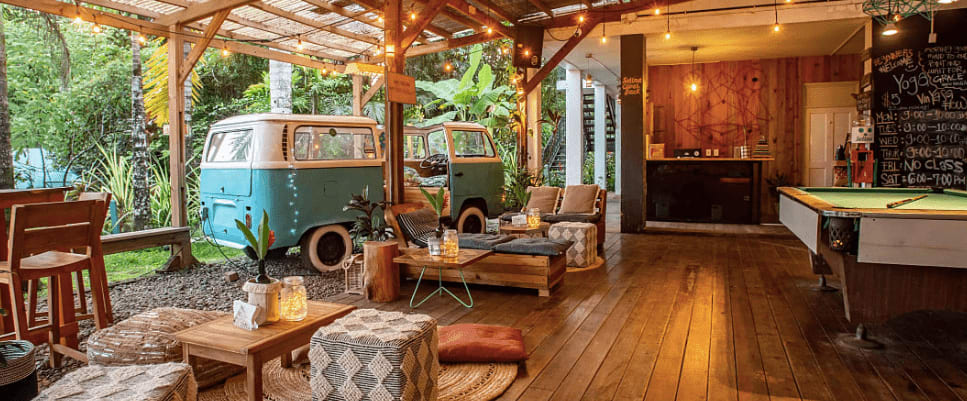 So there I found myself, scrolling through thousands of opportunities to work in exchange for free accommodation around the world. With so many of these places all around me in Costa Rica and Panama.
Worldpackers has allowed me to continue my adventures around the world for over four years now, never having to return to my full time job as a nursing student (Yup! college dropout over here... exploring the world and constantly answering the question, "But what about when you grow up?" with, "I guess we'll see if that ever happens").
While Worldpackers can take you around the world, there is one experience they offer which I'm here to share with you today.
You may have heard about a new community of hostels popping up in beautiful locations like Portugal, Greece, Mexico, Brazil, Panama and so much more, with a new philosophy in tow. They're catering to the new generation of travelers. The digital nomads traveling the world full-time.
They're Selina Hostels.
Selina in Bocas del Toro, Panama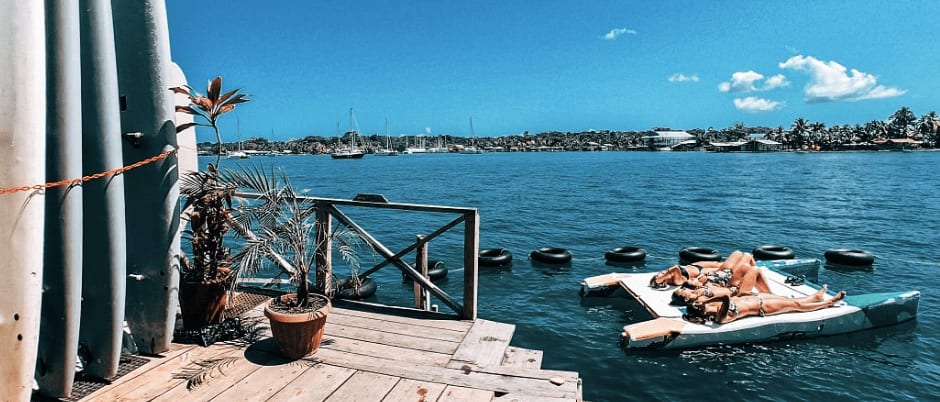 The Selina location in Bocas del Toro, Panama is a paradise for beach lovers. You're completely surrounded by white sand beaches and crystal clear aquamarine waters filled with fish. From their location, you can take a water taxi to surrounding beaches and islands. Or you can simply walk up the road to the long beaches around the town.

Bocas is a small town, right near the border of Costa Rica. For those of you who have never been to Panama, they use the US Dollar.
Popping up all around Bocas Del Torro are adorable coffee shops, boutiques and local restaurants. It has everything you need but it still allows you to go completely off the grid, staying in jungle huts without WiFi for a real reprieve.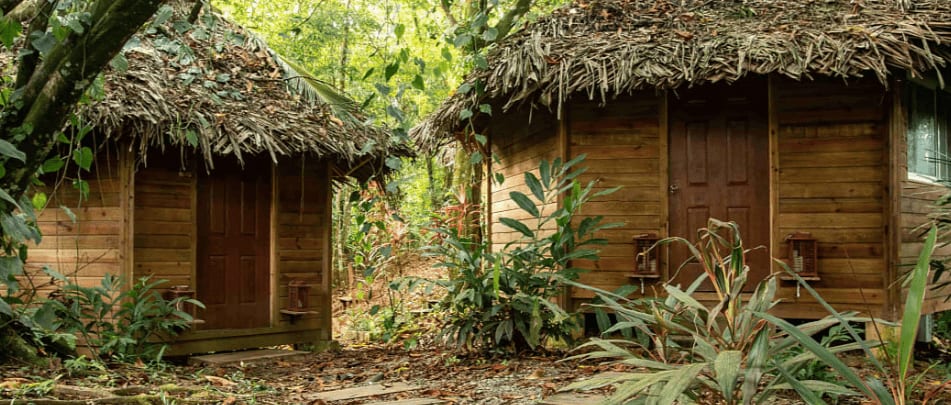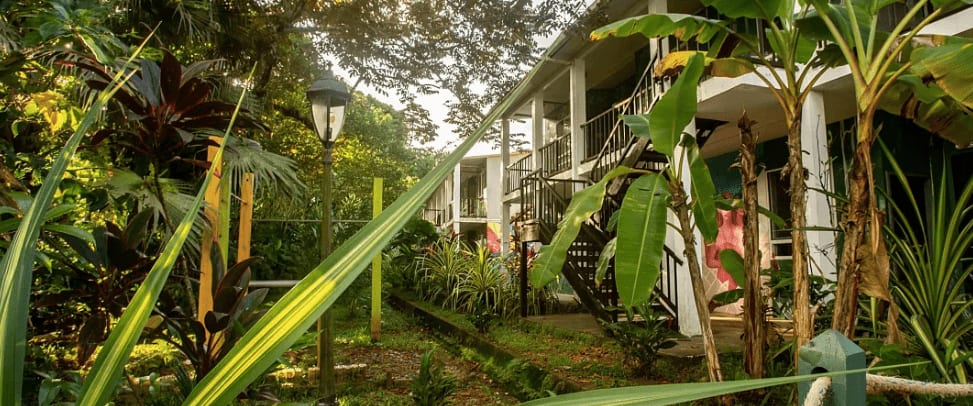 For someone looking for a destination to travel alone, I would highly recommend Bocas del Toro, Panama. You won't be disappointed and if you're going with a Worldpackers placement, you'll be instantly connected with plenty of other travelers so you'll never feel alone.
If Panama isn't on your personal bucket list, check out one of the following Worldpackers Selina exchange experiences:
Help at the Selina cocktail bar and South-American inspired restaurant in Rio de Janeiro, Brazil.

Selina Lapa has fantastic reviews from volunteers and guests alike, and is considered a creative hub for Rio's emerging artists and entrepreneurs. In addition to being situated in a prime location in Rio, you'll also get to meet local musicians and network with digital nomads and travelers at the hostel's top-rated co-working space.
Work as a housekeeping assistant in one of Sao Paulo, Brazil's trendiest neighborhoods.

Located in the heart of Vila Madalena, this position gives volunteers full access to a comfortable co-work area, movie room, bar, library, shared kitchen, and an on-site restaurant serving authentic, local dishes. There are also weekly backyard events like educational workshops and live music acts. Spend your days off browsing local organic markets, art galleries, trendy artisanal boutiques, and lively bars and restaurants.
Help with organization and general tasks in a laid-back environment in beautiful Paraty, Brazil.

The property is located along the Pereque River, in the middle of the Atlantic Forest, at a walking distance from the historical center of Paraty. Volunteers have access to an outdoor pool, restaurant, bar, shared kitchen, cinema, and library.
Hone your Spanish language skills while working reception and assisting guests in Cancun, Mexico.

Enjoy a luxurious swimming pool, beautiful co-working space, tequila bar, and in-house restaurant that serves authentic local and international dishes. Enjoy mezcal tastings, mixology workshops, and theatre performances and connect with new people from all over at weekly pool parties.
Level up your hospitality skills while working with an incredible team in Lisbon, Portugal.

Lisbon boasts a gorgeous European climate and is considered one of the best urban cities to explore in the world. Selina's Secret Garden is tucked away in the trendy Cais de Sodre neighborhood, featuring a dynamic mix of art, culture, history, and nightlife. Volunteers have access to a rooftop deck, patio, pool area, and comfortable co-work space. Weekly programs include dance classes, wellness retreats, social nomad meet-ups, and more!

My takeaways
Worldpackers was able to connect me with Selina in Panama on my solo trip through Central America back in 2016. I instantly fell in love with them. I thought settling in Panama for a few weeks would help me save a bit and learn some Spanish for my trip down to South America.
I was dubious when I first found Worldpackers, thinking when I showed up at Selina they wouldn't know what in the world I was talking about and they would send me on my way. But instead, they greeted me with open arms and lots of new opportunities.
At Selina, there's something for everyone. And through Worldpackers, you can find exactly what works best for you. From a receptionist to social media strategist, to bartender, chef in the kitchen, or tour leader, there's a spot for you at Selina. And Selina volunteers come from around the world.
You see, Selina is so much more than just your accommodation. They work hard to build a company that uplifts and brings together communities. During my time working with Selina, I was introduced to the owners of a Cacao Plantation and taught how to roll the Cacao into balls that can then be sold to tourists.
I also helped rebuild Bocas del Toro and the surrounding villages when a Tropical Storm ripped through the region. And I made friends that I'm still catching up with around the world, back in Panama, in Israel and throughout the USA.
My time at Selina with Worldpackers taught me that I could do more with my travels.
It taught me that I could slow down while traveling and have a positive impact on the community that I am in. Together, Worldpackers and Selina helped me use my travels to give back to communities and, as cheesy as it sounds, grow as a person!
I couldn't have picked a better first volunteer experience to introduce me to Worldpackers and now I choose to search their site first, before deciding where to go next. I'm completely convinced that adventuring with Worldpackers is the best way to deepen a solo travel experience. I'm obsessed!
Imagine how much more your travels could mean to you when you slow down and enjoy the ride.
Find an exchange experience that works for your schedule and start today! I dare you.
You'll never want to go back to plain old traveling ever again.
If you have any questions about volunteer travel, drop them in the comments below and I can help you find a country and position that would be perfect for you!
---
All photos provided by Selina Hostels.