What to do in Rome in 3 days
Interested in traveling to Rome for a few days but have no idea how to plan your trip? Here's your ultimate itinerary on what to do in Rome in 3 days.
10min
Rome is many things to many people. Travel experts say that Rome is one of the most holy and most beautiful cities in Italy and in the entire world.
Some say that Rome is the city of love. Others say that Rome is one of the gateways to the ancient world. Whatever Rome means to you, expect it to become something else the minute that you start to discover this truly eternal city.
Rome's peak season lasts from May through August. If you decide to visit Rome in the spring and summertime, there will be an especially high volume of crowds everywhere. That being said, Rome is beautiful all year, and there is steady tourism year-round. If you want to stay longer and enjoy a more local experience, you can get free accommodation in Rome by using Worldpackers. I talk more about how Worldpackers works at the end of this article, so keep reading!
If you have never experienced the chaos of Rome before, you should know that the public transportation system is not easy to navigate. It's one of the more affordable ways to get around but if you don't have enough of a grasp of the Italian language to ask people for directions, it can be tricky.

Therefore, if you plan to visit Rome you will need to have a plan. And, if you are reading this, you are in luck! Here is a guide to Rome in 3 days. Use this as a suggested itinerary for what to do in Rome for 3 days — including where to go, what to see and do, and key highlights.
For more tips on visiting Italian cities, don't miss out the Milan travel guide.
What to do in Rome in 3 days
Day 1 in Rome
Morning: The Vatican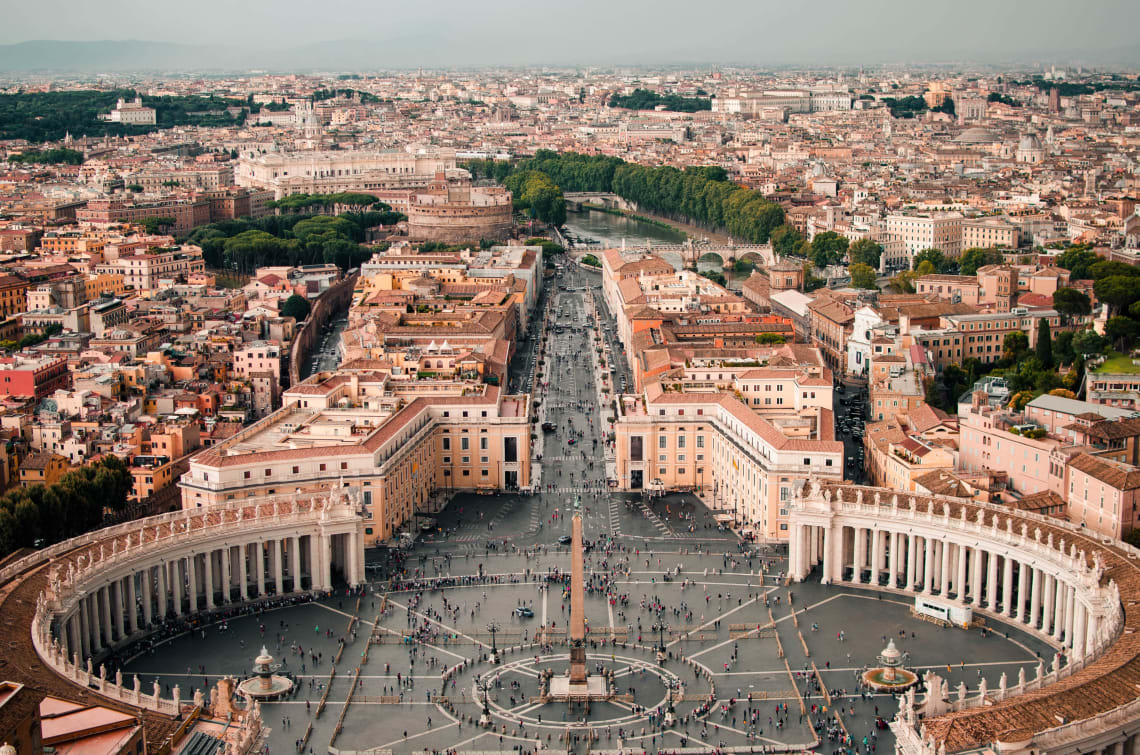 The Vatican is one of the most highly acclaimed attractions in all of Rome and, although locals rate it as a very 'touristy' attraction to see, it's still on my list of of must see places in Rome in 3 days. However, I would encourage anyone who is going to see the Vatican to see it on your first day in Rome. It's better to just get the crowds out of the way early, that way you can enjoy less crowds later.
I don't think that it's even possible to get into the Vatican without a 'Skip-The-Line' ticket. As soon as you get off the train and walk towards the gigantic wall that encloses the Vatican, there's a sea of tourists from all over the world that have been waiting for hours just to get inside. Then, even if you have planned ahead and got your STL ticket, there's still at least 15 to 20 other STL groups blocks away who are making their way to The Vatican as well!
But, once you finally get inside, it's overwhelming. The view of the top of St. Peter's dome is a memory that will stick with you forever. The portraits and the detailed murals of the galleries leading to the Sistine Chapel will astound you. It will be hot and you will find yourself, in a few tight spaces, crammed against people you don't know but once you pass through the Sistine Chapel and make your way to St. Peter's Basilica, it's all worth it. The ceilings of the basilica are all made of gold and, rumor has it, if you kiss or rub the foot of St. Peter's statue inside the Basilica, he will grant you good fortunes.
Words of advice: Make sure you bring an empty water bottle and a shawl to wrap over your shoulders in the Sistine Chapel. There are several drinking fountains where you can fill up your bottles and you are allowed to take water inside the Vatican walls. It is definitely important to stay hydrated. Also, if possible, leave your backpack at your hotel. The security check at the Vatican is annoying to most and having a backpack just adds to the craziness. I'd recommend a fanny pack for carrying your valuables.
Afternoon: Take a Pasta Making Class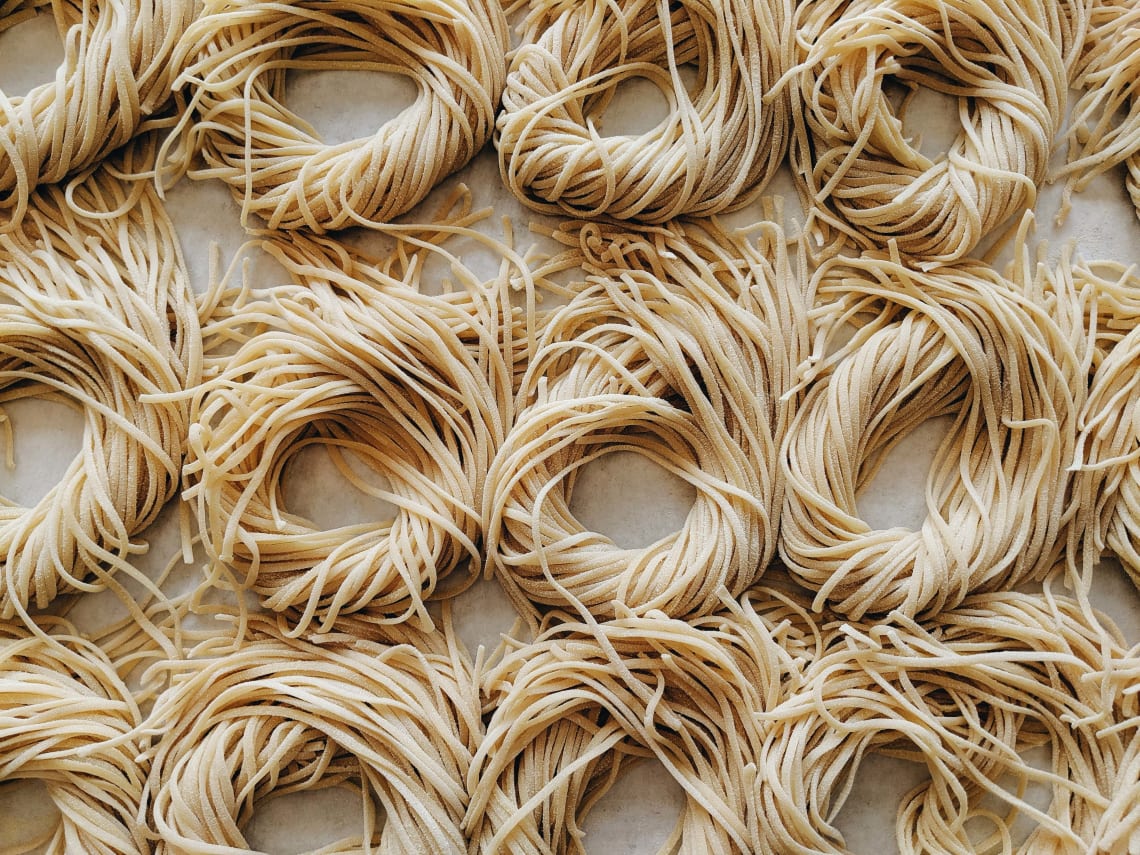 When in Rome, take a pasta-making class. This is your once-in-a-lifetime opportunity to learn how to make pasta from the experts. I mean, where else would you learn how to make pasta the right way other than in Italy?
During my time in Rome, I took a class at a restaurant off of Largo di Torre Argentina, one of the main squares in Rome. This was one of the highlights of my Rome weekend itinerary. The major thing I like about a cooking class is that you don't have to worry about cleaning dishes. Yay!
Other than that, cooking classes also allow you to meet people from different walks of life. I met a couple from Texas as we all got our hands covered in flour and tried to roll out the dough that we would soon have to put through the pasta-making machine. It doesn't matter who you are or what level of cooking skills you have, it's still a fun experience to tell your loved ones back home.
I think it's even better for those who don't have cooking experience. Three ladies in my class who had never cooked before were having the most fun taking selfies with their lumps of dough and learning how to use a knife to cut small gnocchi dumplings. Some cooking classes also come with a tiramisu-making component in which you can learn how to make cups of tiramisu to accompany your pasta. The fresh berries and the flakes of white chocolate that top off the dessert make it delizioso!
Evening: Walk down the Spanish Steps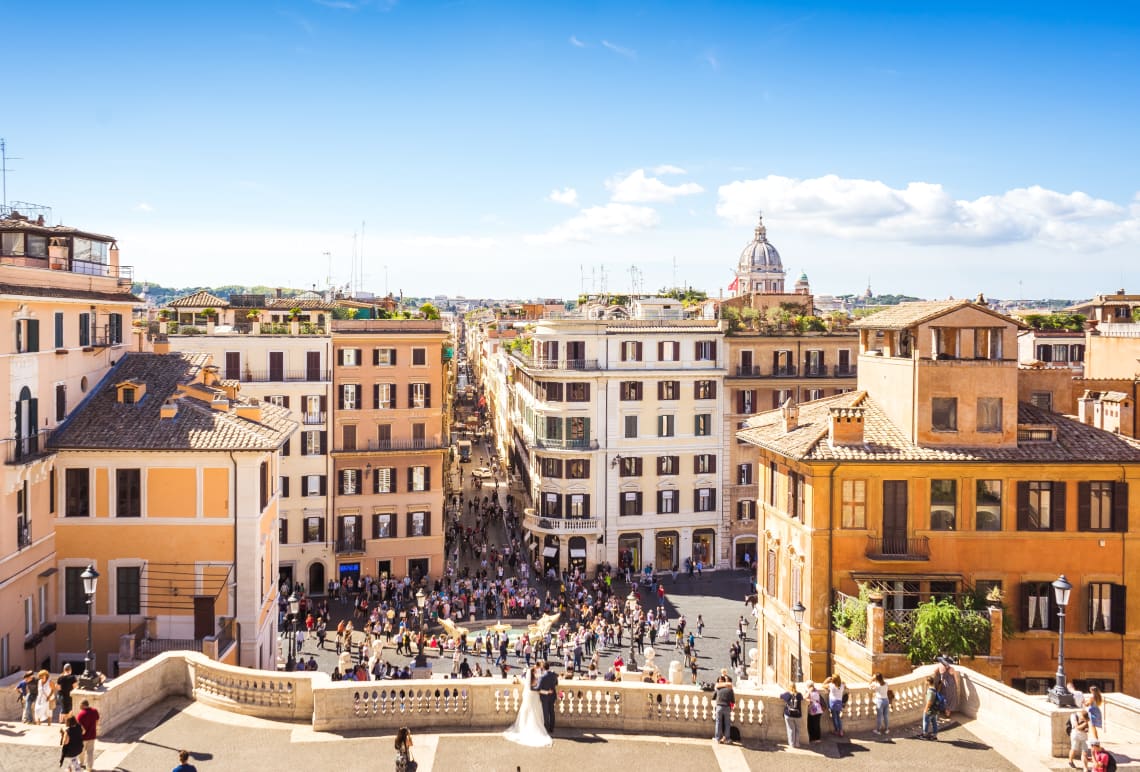 Feel like a celebrity for a night as you walk down Rome's famous Spanish Steps. The 135 steps became a pinnacle of pop culture after they first appeared in the movie Roman Holiday, featuring Breakfast At Tiffany's actress, Audrey Hepburn.
Take selfies with the fountain at the bottom of the steps called Fontana Della Barcaccia, which actually means "Fountain of the Ugly Boat." The name is based on a legend of a fishing boat that, during a flood, was carried to the square of the fountain.
Visiting the Spanish Steps at night is a classic Rome highlight and one of the top things to do in Rome in 3 days. The view is magnificent, and it's a great place to people-watch. Grab a gelato and stay a while.
Day 2 in Rome
Morning: The Colosseum and Palatine Hill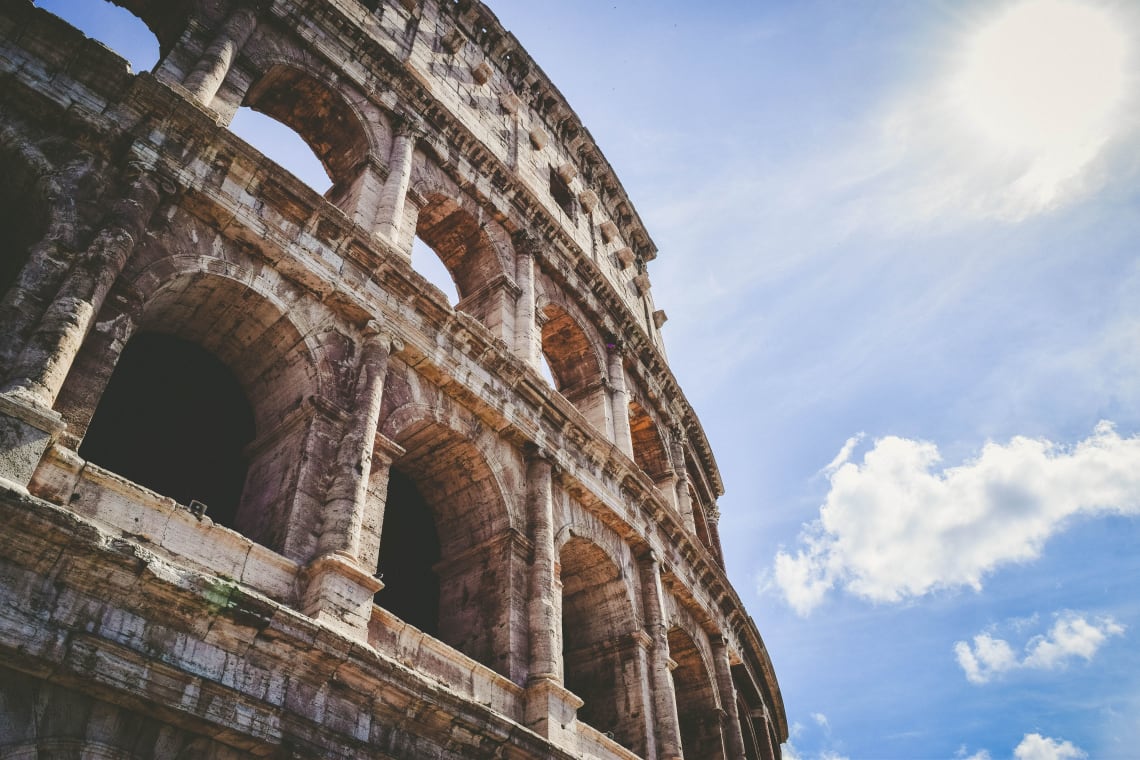 When considering the best places to see in Rome in 3 days, it's hard to beat the Colosseum.
I would treat the Colosseum the same way that I would treat the Vatican: get those STL tickets and get there early. The earlier you get to the Colosseum, the better. Rome is not as hot in the mornings as it is later on in the afternoon, and trust me, the heat can be extreme.
I remember my afternoon at the Colosseum like it was yesterday. It is gigantic, which is a good thing because it can accommodate more people and it's less of a wait than the Vatican, but it's all outdoors. The best parts of the Colosseum are out in the open with the sun beaming over your head while the tour guide goes on and on about the marvels of what used to be known as the Flavian Amphitheater. There were several people from my tour that had to go home because it was too hot. Therefore, the heat really is serious! It's better to go in the morning and bring your empty water bottle to fill inside the Colosseum.
Despite the summertime heat, the Colosseum is epic. You will regret not seeing the wonders of what once was ancient Rome's main source of entertainment during the times of its greatest rulers such as Emperor Nero and Julius Caesar. The Colosseum also has a chapel inside and was the site where Pope Benedict XVI used to hold religious ceremonies on Good Friday.
And, if you still have the energy, Palatine Hill is worth checking out as well. It's less than two blocks away from the Colosseum and is already included in most of the Colosseum STL tickets.
Legend has it that the Palatine, which is the most famous out of the seven hills of Rome, was once home to a fire-breathing giant called Cacus. It also has one of the most magnificent views of three main touristic sites in Rome: the Colosseum, the Roman Forum and the Circus Maximus, an ancient chariot racing stadium.
Afternoon and Evening: Cruise Around At Summer Festivals / Lungo il Tevere
If you plan to see Rome in 3 days, you'll need some leisure time. The Tiber River should definitely be included in your list of where to go in Rome in 3 days.
After spending a morning dealing with heavy crowds at the Colosseum, it's a great idea to check out one of the cool summer festivals that Rome has to offer. There are several but, during my time in Rome, I enjoyed the Lungo il Tevere festival. It's a festival that's held every year along the bank of the Tiber River and it's only about a half an hour walk from Largo di Torre Argentina.
Imagine sitting along a river having a glass of wine while listening to nice music and enjoying wonderful pasta as well as some delicious gelato. Even as the gelato melts, it tastes like a piece of heaven. That is what makes this festival a great place to unwind for the rest of your second day in Rome.
The festival has several restaurants and boutiques where you can bargain hunt for dresses and jewelry. If you are into hookah, you can lay on some throw pillows alongside a ledge along the river and smoke till your heart's content. The festival also includes a simulation ride, which is less that €3, and a haunted house that opens at night. A few tourists I passed at the festival told me that it's not for the faint of heart.
Day 3 in Rome
Morning: Spend a few minutes inside the Pantheon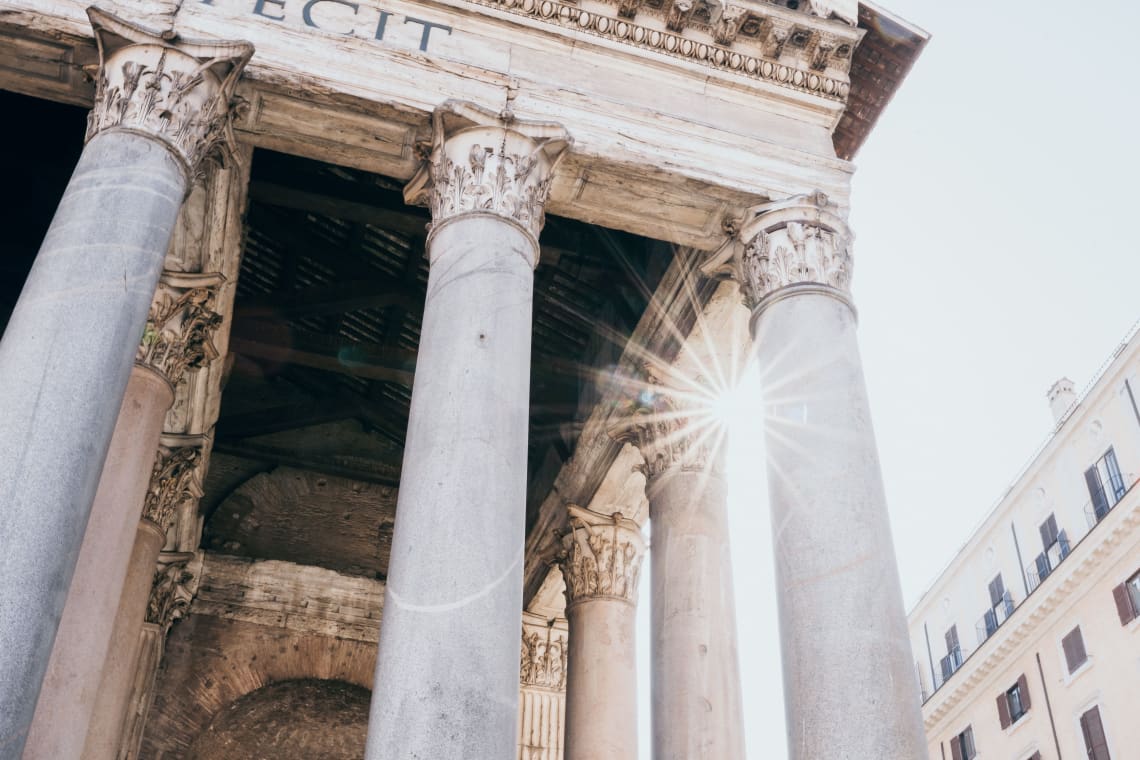 What once was a temple for the Gods is now one of the top things to see in Rome in 3 days. The best part about the Pantheon is that you don't need a STL ticket to visit. It's free and you can enjoy it within 20 minutes or less.
The Pantheon is one of the largest concrete domes in the entire world with an oculus in the center of its roof that reflects light throughout the dome's walls. It is conveniently located in the Piazza della Rotunda, which has plenty of cafés and restaurants to visit after gazing inside this astronomical wonder.
Don't miss seeing this ancient architectural marvel during your 3 days in Rome.
Late Morning: Have a Cappuccino at a Local Café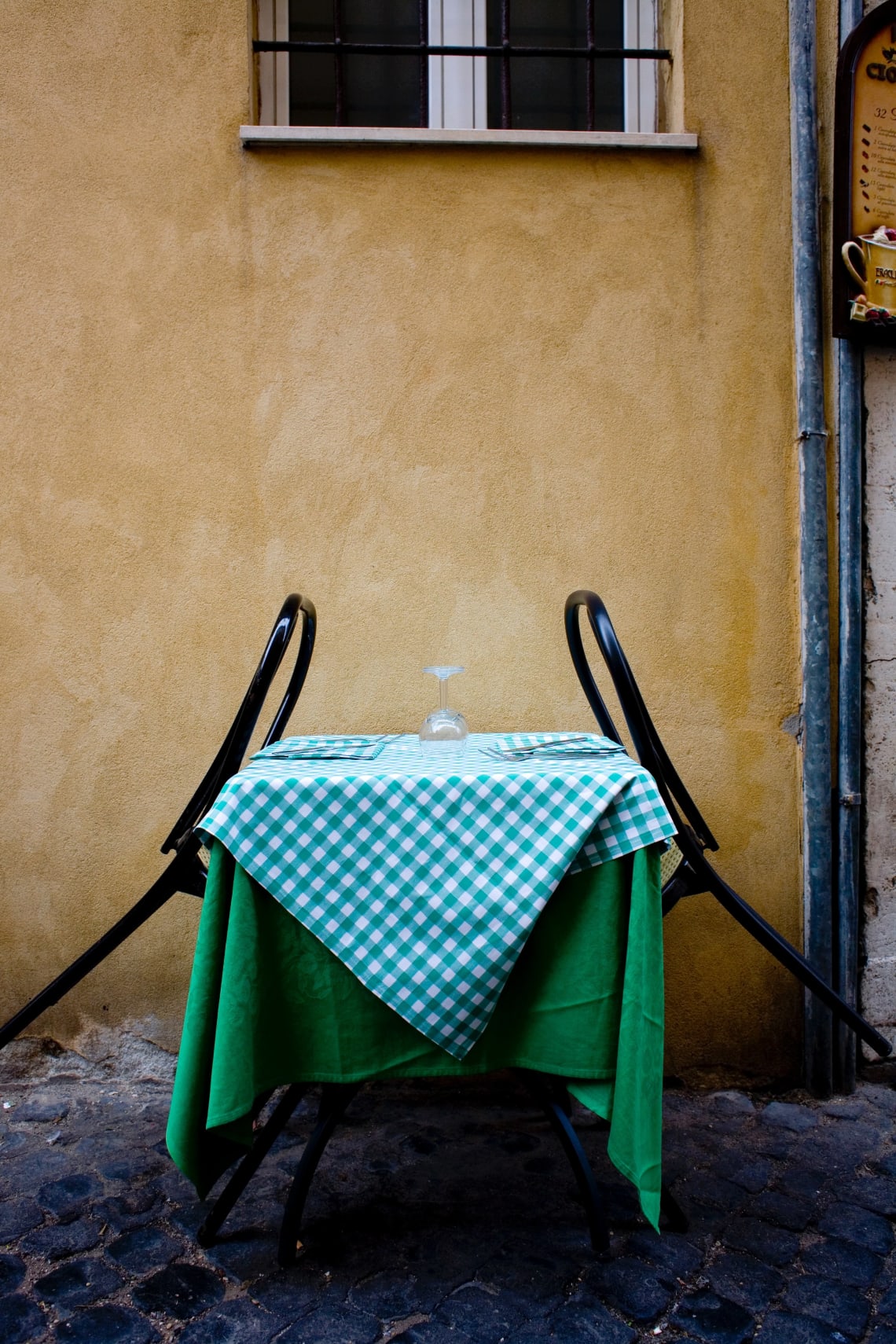 Speaking of cafés, why not enjoy your third day in Rome with a cappuccino at a local café. They are freshly made and I guarantee you, it will not taste like one from home. Most Rome itineraries and travel blogs mention enjoying a cappuccino at a local café as one of the top things to do in Rome in 3 days.
In addition to having a one-of-a-kind cappuccino, try some of the traditional pastries as well. The cafés in Rome have danishes and small croissants that are filled with different types of custards. The flaky crust and sweet fillings in your mouth will be one of the best breakfasts you could have in Europe.
Afternoon: Check out a cat sanctuary (Torre Argentina)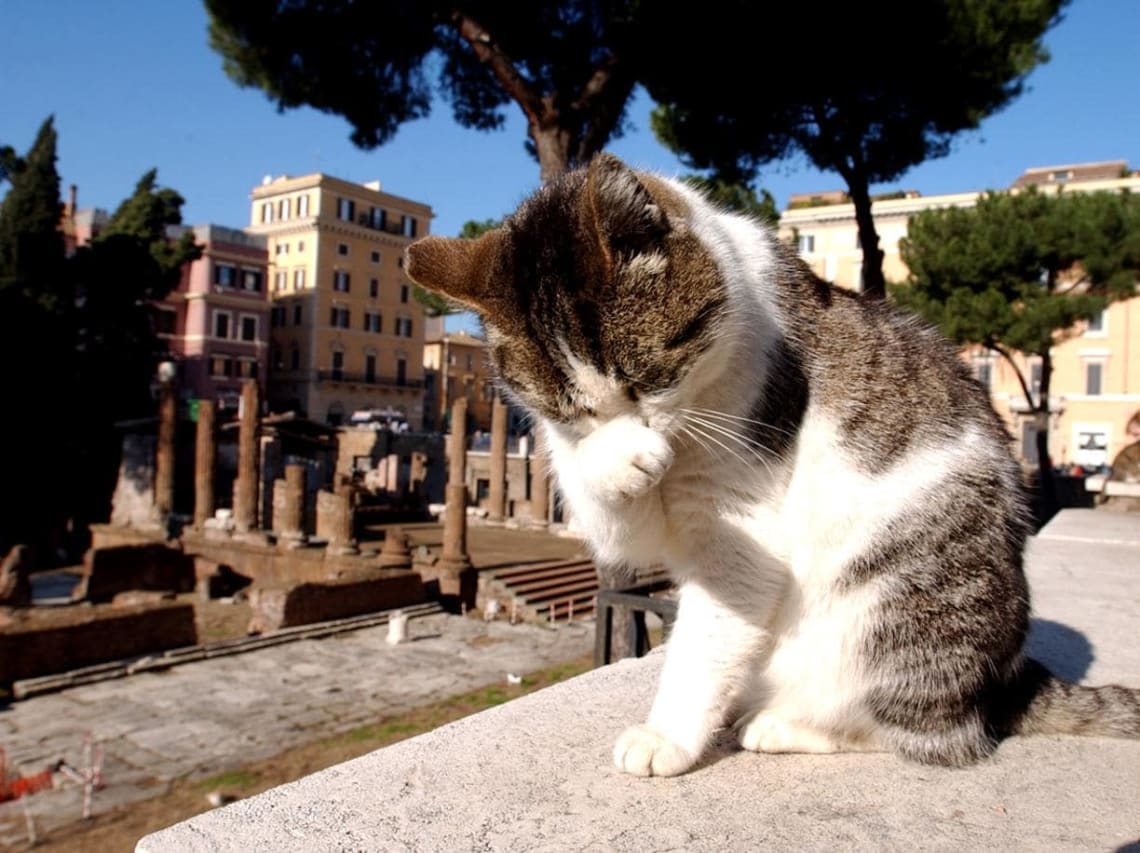 If you're looking for interesting places to visit in Rome in 3 days, add checking out a cat sanctuary to your Rome itinerary.

In the middle of Largo di Torre Argentina is Torre Argentina. Pretty much, it's the place where Julius Caesar was killed and contains four large pillars which makes for a great photo opportunity. Unfortunately, the main parts of the site will not be open to the public until 2021 but towards the back of Torre Argentina, you can get close to some furry friends at their cat sanctuary.
The cat sanctuary is home to over 100 of the city's strays. A handful of the cats are disabled or suffering from illnesses but there are a few that are very receptive to visitors. The cat sanctuary also has an adoption center inside where locals can arrange to take a pet home. If you decide to go, it's recommended to leave a small donation to the adoption center that helps take care of the cats at the sanctuary.
Evening: Trevi Fountain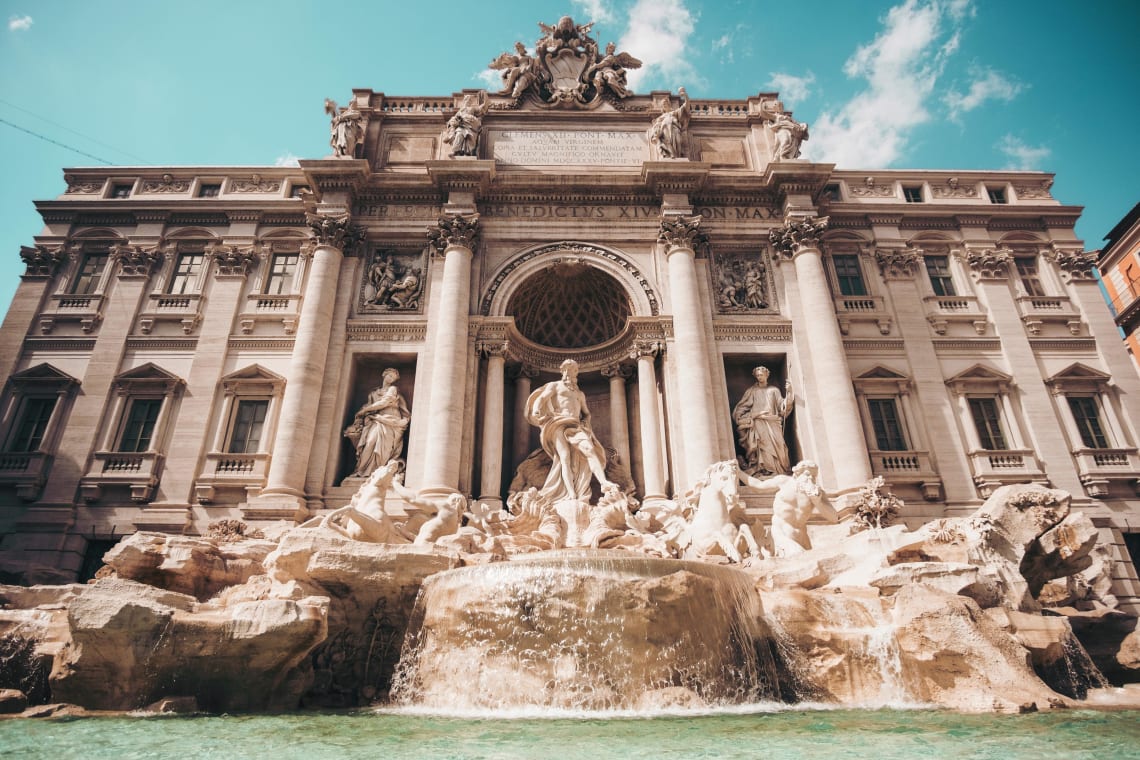 What better way to end your Rome tour itinerary with a trip to the Trevi Fountain?
The Trevi fountain has been featured in several movies such as When In Rome and To Rome With Love, making it one of the most famous fountains in the world. There are also several different ways of how to obtain luck through this fountain. Some say that you should throw a coin over your right shoulder. Some say you should throw in three coins: one for a return trip to Rome, one for love and one for marriage.
I believe that as long as you throw a coin into this beautiful fountain, you will find some ounce of luck. If not, it's still one of the most amazing fountains I have seen and well-worth a cab ride just to see the carved statues and the fountain's light emerald water.
Word of advice: It's better to see the Trevi fountain during the evening. The crowds during the day can really take away from the beauty of the fountain and I've also heard that it lights up at night, making it even more magical of an experience. Also, the coins from the fountain go to a local charity in Rome that helps those in need. So however many wishes you make, just know that the coins are ultimately going to a good cause.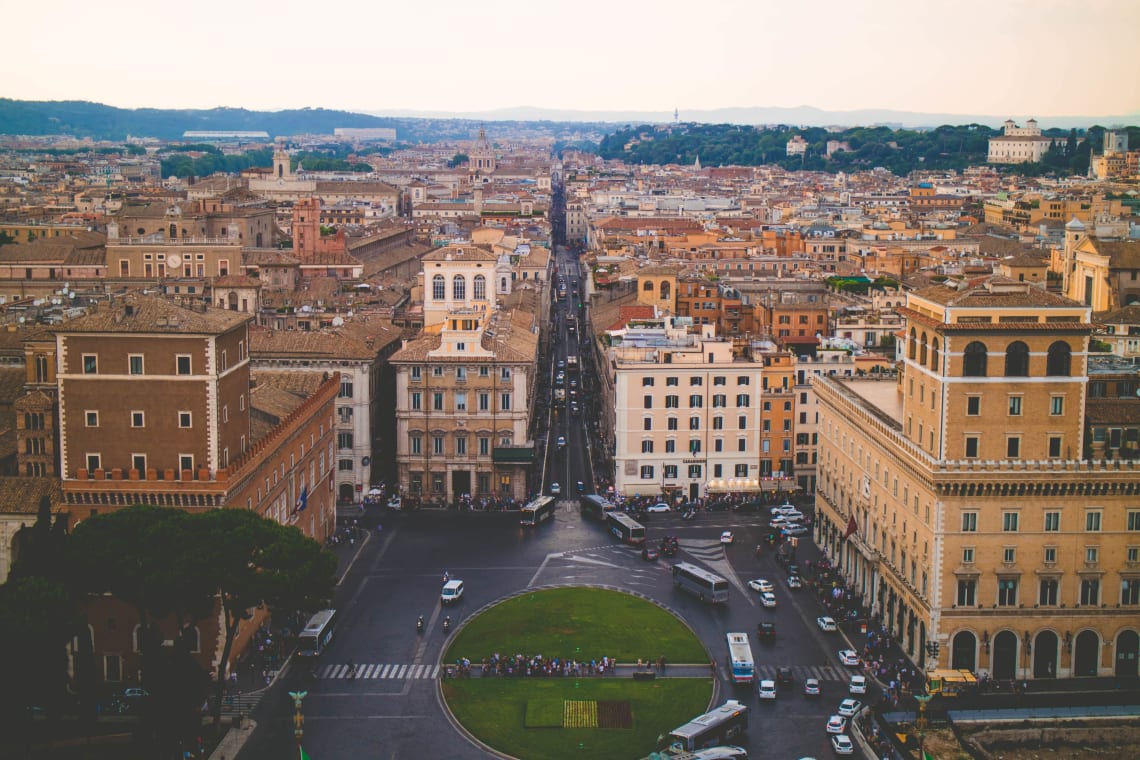 Whether you decide to follow this Rome trip itinerary the way that I've planned it out for you or whether you decide to chart your own path, Rome is an unbelievably gorgeous city and you will definitely be taken by its majesty. Just remember to savor every bite of pasta and every taste of gelato because the time truly does go by so fast.
If you fall for the Eternal City the way I did, you'll probably want to stay longer. If you want to enjoy all that Rome has to offer, I recommend doing a work exchange in Rome with Worldpackers. In exchange for a few hours of work each day, you'll receive free accommodation and other benefits! This means you'll have all the time in the world to explore Rome like a local. If you want to live abroad in a dynamic, historic, romantic, awe-inspiring, and all-around stunning city, Rome is all of those things... and so much more.
Whether you stay in Rome for a weekend or a month, before you know it, you will be ready to plan your next trip back to this enchanting city. So enjoy the moments while they last!