Why you should travel like a local (even if it scares you)
When we travel, we are faced with endless options on how we adapt to our surroundings. One of the most important choices is this: how deep will we immerse ourselves? Are we ready to lose ourselves in the strangeness of a new culture and adapt accordingly, or are we only willing to view new sights from a place of safety and comfort?
4min
I want to share my own experience with you, and encourage you to evaluate your travel-related fears. Some fears are good — but too many will become a shackle and tie you down, keeping you from great experiences.
In this travel guide, I will invite you into the wonderful craziness that is living like a local in a strange country... and share the joy I found in traveling to a country with safety concerns that were mind-boggling to most of my friends and relatives.
Which country, you ask? Israel.
I had been there before, on a 10-day tour, as one of 70 people split between two enormous tour buses.
While I enjoyed it immensely, and learned a great deal about the Middle East and its people, I knew it wasn't enough for me.
My heart needed to learn this country, too. I needed to be immersed.
Though I knew I'd return, I hadn't planned on living in Jerusalem during a war. However, that is where I found myself during the Israel-Gaza conflict of 2014.
This time, my second night in Jerusalem was marked by watching the Iron Dome intercept incoming rockets from Gaza — two red flashes in the night sky, brighter than planets, followed by a boom that echoed over the city.
These rockets, though always present, were raining into Israel at triple the normal rate, and with longer range. Terror attacks between various ethnic groups were rising.
That was the bad news.
The good news was what led me there in spite of the danger.
In case you don't already know, Israel, and Jerusalem especially, is a place of spiritual fervor to people of many religious persuasions. To use current slang, this city "has no chill."
However, this same factor lends the region an overwhelming diversity — in Jerusalem, you meet people from all over the world. And this diversity is not limited to visitors, but extends to the local population.
This dusty golden city is a treasure trove for someone who delights in people — watching and learning languages and cultures.
I was there to hunt for that treasure.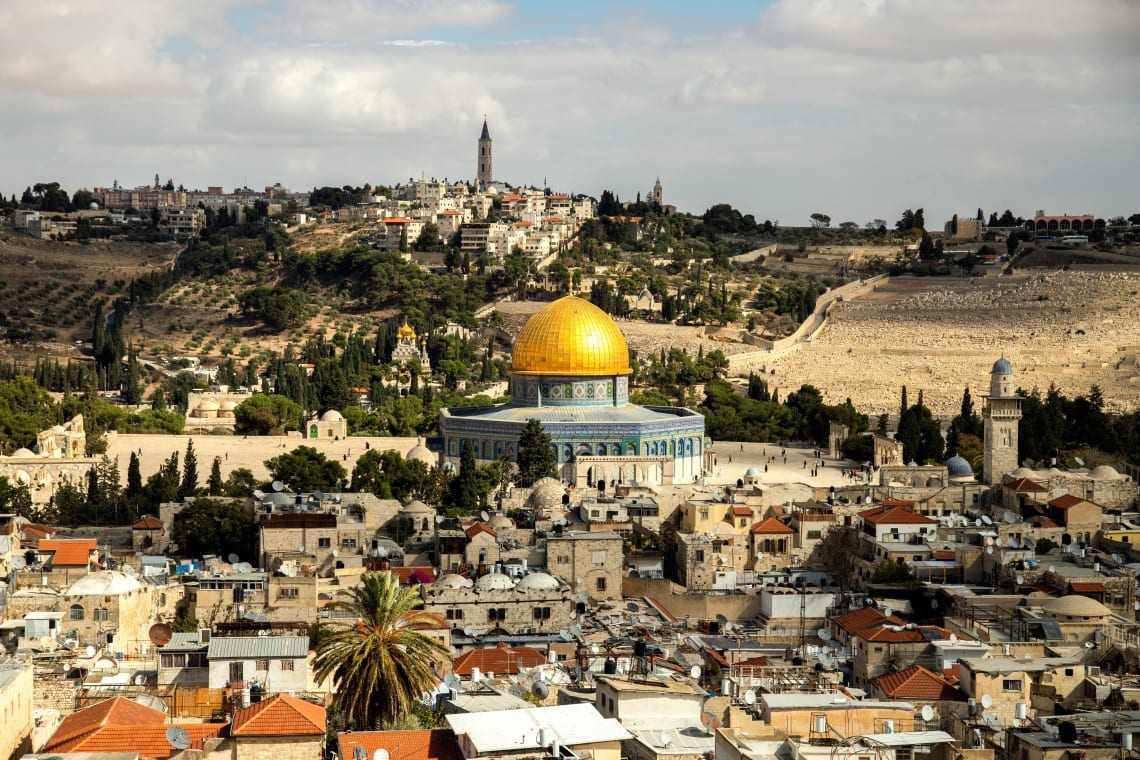 The passion and love I'd developed for the people of the Middle East fueled my wanderlust, and when the region exploded into chaos during the summer of 2014, I took the calculated risk to continue with my plans and go anyway.
I wanted to know what it was like to live there. So, for three months, I was part of a small Christian study-tour.
There were still tours to pack in, as well as long hours of school and homework.
I lived within the walls of the Old City of Jerusalem, shopped at the markets, volunteered in childcare, and forged relationships with people from all walks of life. And though it was never easy, it was glorious.
None of the scary stuff — not the disturbing sexual comments from men in alleyways, not the sorrow over reports of stabbings, not the necessity of knowing multiple routes to a destination in order to avoid riots — overcame the beautiful experience of life in another country.
Why?
I gained confidence in my ability to navigate extreme situations, and learned to trust my gut.
I learned the value of close community: the unrest brought my fellow travelers and I closer to one another, even as it spurred us to reach out to local friends and spurred them to reach in to help us.
I found a sense of community among strangers that I doubt I would have had if life had been peaceful.
But these were only extra gifts on top of the myriad treasures of long-term travel.
Spending a prolonged period of time in any new place gives you time for discovery.
You can maximize your exposure to the culture and embrace parts of it that you never thought you'd admire.
A country can make you its own, if you let it.
You can make a part of it your own, too... and will more than likely leave a piece of your heart there in return.
You will learn your surroundings so well that you can return there in dreams — and, if you are lucky enough to go back one day, you will feel like you are coming home.
This is why I will always be an advocate for doing more than a whirlwind tour of a country.
Go to a place you are passionate about. Stay there. Work there, if you can. Ditch the tour-bus-only method and try to live like a local.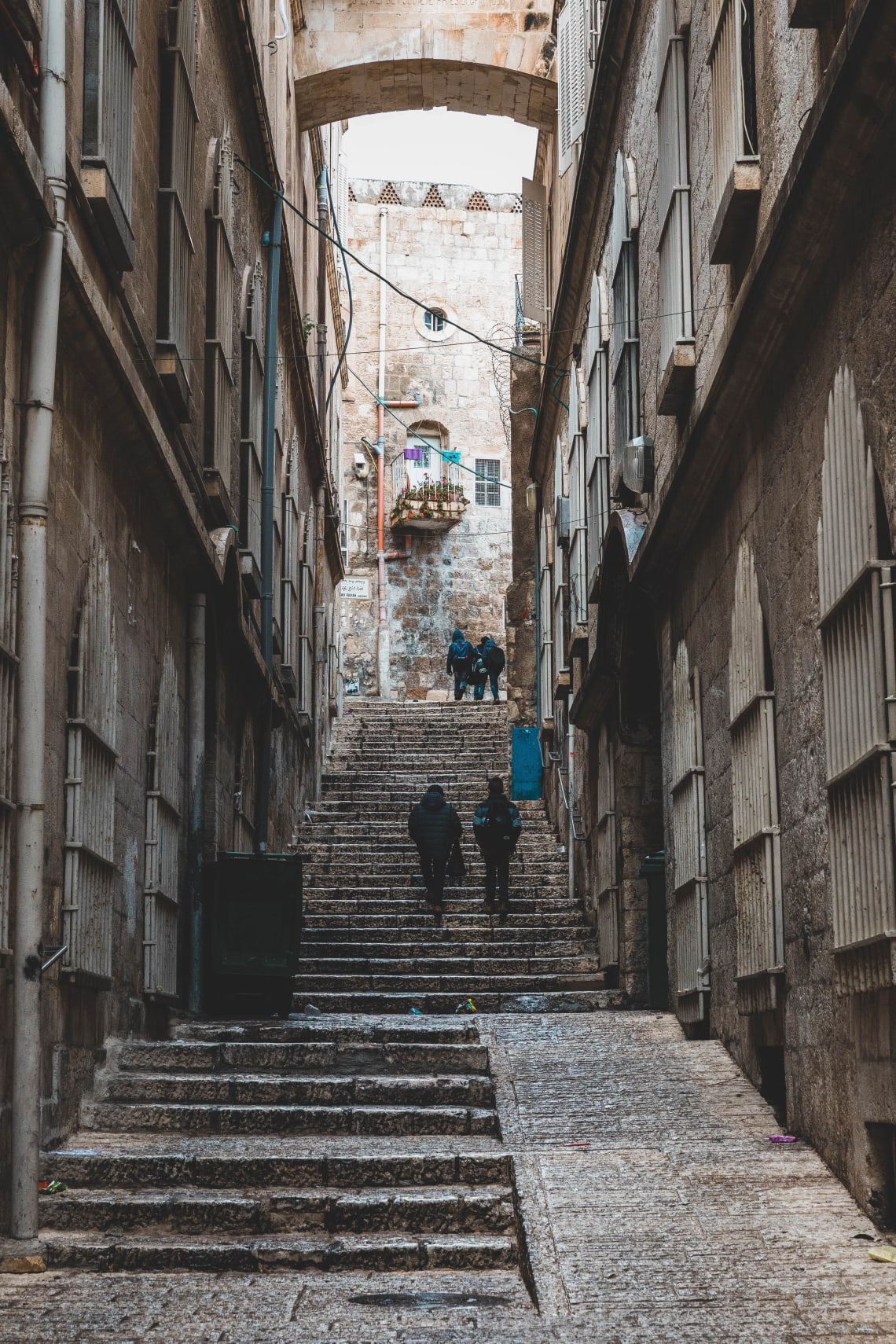 Don't be afraid of people who live differently — make friends who welcome you into their experience.
Show them your desire to grow and discover... then let them show you where they shop for groceries, what they do for fun, how they feel about their country and what their own fears are.
Volunteer while you are abroad — let Palestinian cleaning ladies teach you how they mop floors, and grin with them when you do it wrong.
Meet their children — see how proud they are of their English.
Listen to them laugh at your early attempts to learn their language. And see how similar they are to the children you know from home.
You will learn so many things about yourself... I'm not exaggerating when I say that I learned who I was while I was abroad, and that I also learned who I wanted to become.
There will always be risk, though some adventures are riskier than others — but it will be worth it, if you let it.
I promise you.