5 actionable ways to live like a local while traveling
Discover five easy ways to live like a local while traveling anywhere in the world. Feel a deeper connection to the places you visit using these budget-friendly tips.
5min
I used to be pent up in a cubicle dreaming of what life is like in far away places.
What would it feel like to live like a local in a little Italian village? Could I be one of the confident women strutting around Paris? What does it feel like to live on island time in Greece?

I only have one lifetime to find out, so I decided to quit my office job to travel to the destinations I couldn't seem to stop daydreaming about. As a result, I've spent the past year getting a taste of what it's like to be a local in a handful of places around the world.
Living like a local on the road means that I usually stay in each destination longer. I spend more time wandering the streets than following a carefully planned itinerary. Sometimes, I use Worldpackers to find work-exchange or volunteer opportunities in exchange for unique, local accommodation.
And, because I'm living like a local while traveling, my monthly budget is actually less than I used to spend while living in Los Angeles.
Even if you only have a week to spare for your holiday or vacation, there are a few very simple and easy steps you can take to experience how locals really live.
1. Wake up early
2. Take a run in the nearest park
3. Shop at the local grocery store or market
4. Become a repeat customer
5. Talk with locals!
These 5 things have become second-nature in all of my travels, and have allowed me to see and experience a more local side of the places I visit.
5 actionable ways to live like a local while traveling just about anywhere
1. Wake up early
Most locals have day jobs that require them to be out and about earlier than the traditional tourist. Live like a local by being a part of the town or city before it has had its morning coffee.

When you follow the ebbs and flows of daily life wherever you are, you'll instantly feel more connected to the local lifestyle.
Walk the quiet streets. Join the queue of workers at the nearest coffee shop. Ride the subway during the morning rush hour. Do as the locals do and you'll quickly start to truly feel like a local yourself.
I've had some of my most meaningful travel experiences before nine am. Make the effort to roll out of bed earlier and you will too.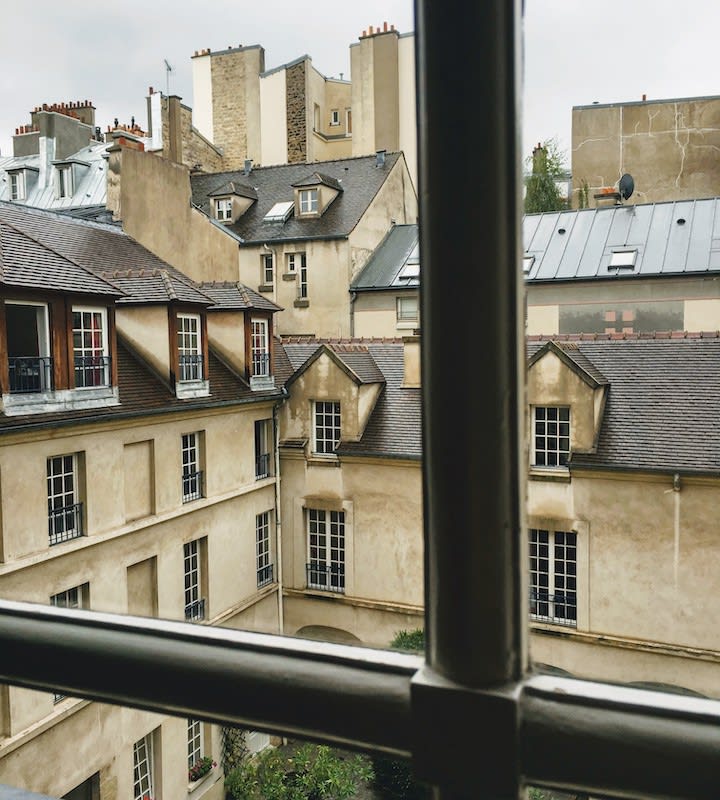 2. Take a run in the nearest park
Okay, you don't have to run, but do spend some time in a park or green space.
Local parks often double as community centers and meeting hubs for locals. You'll likely see people going about their exercise routines, catching up with friends, or having romantic picnics in the grass.
I'd also encourage you to check out the nearest park; not just the most well-known or beautiful park in the city. To live like a local wherever you are, you have to think like one. Would you commute 45 minutes to the park filled with crowds after a long day's work? Probably not.
Enjoy the great outdoors like a local by finding the nearest neighborhood green space. You may just discover a hidden gem.
Pay attention to signs posted around park spaces too. You may learn of free or inexpensive events like open-air concerts or group workout classes happening while you are in town.
I once happened upon a free jazz festival in Ljubljana, Slovenia and an outdoor screening of the Australian Open tennis tournament in Melbourne, Australia... all because of this simple local travel tip!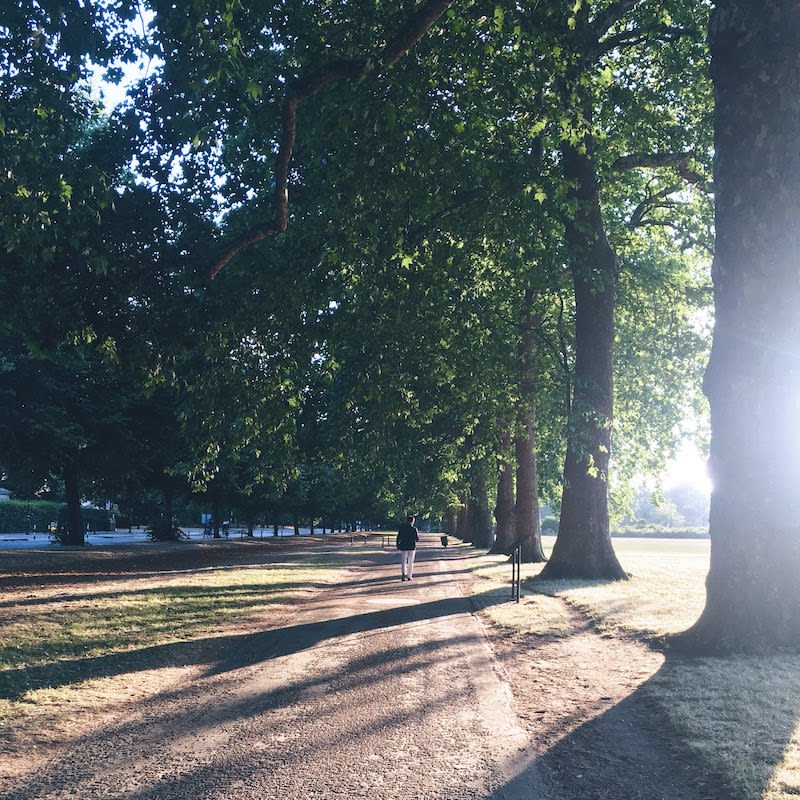 3. Shop at the local grocery store or market
There is something so wonderfully ordinary and routine about grocery shopping regardless of where you are in the world. It gives you a real sense of everyday life in a location.
Every local gets their food from somewhere. Live like a local and eat like one too.
Do the locals go to the market everyday? Then, you should too. You'll probably need to follow my first local travel tip and wake up early to appreciate the market in full-swing though.
Are grocery stores more prevalent? Live like the locals do and spend some time perusing the aisles. Consider politely peeking into a local's shopping cart and get inspired by their purchases. You might just find your new favorite treat.
Don't be tempted by the familiar brands or go-to staples from your home country. It may feel risky to spend on food you're not certain you'll enjoy, but your travel budget will thank you when you skip the overpriced restaurants and often-imported items that cater to tourists.
I was able to afford to spend two weeks in Switzerland — one of the most expensive countries in the world — simply by shopping in grocery stores and markets just like locals do. It was a delicious two weeks spent sampling local wines and cheeses!
4. Become a repeat customer
There is a temptation to always be trying new things while traveling.
I'm usually a huge advocate of expanding your horizons, but sometimes, it pays to become a regular.
To live like a local, find a market, coffee-shop, restaurant or bar, and just stick to it.
Frequenting the same location for a while will give you a sense of routine and settledness that the next best thing just can't.
Plus, becoming a regular has its perks.
You'll hear about events that only the locals know about. You'll know what the best thing on the menu is. You might even end up having a spot where people actually know your name. In short, you'll become an honorary local.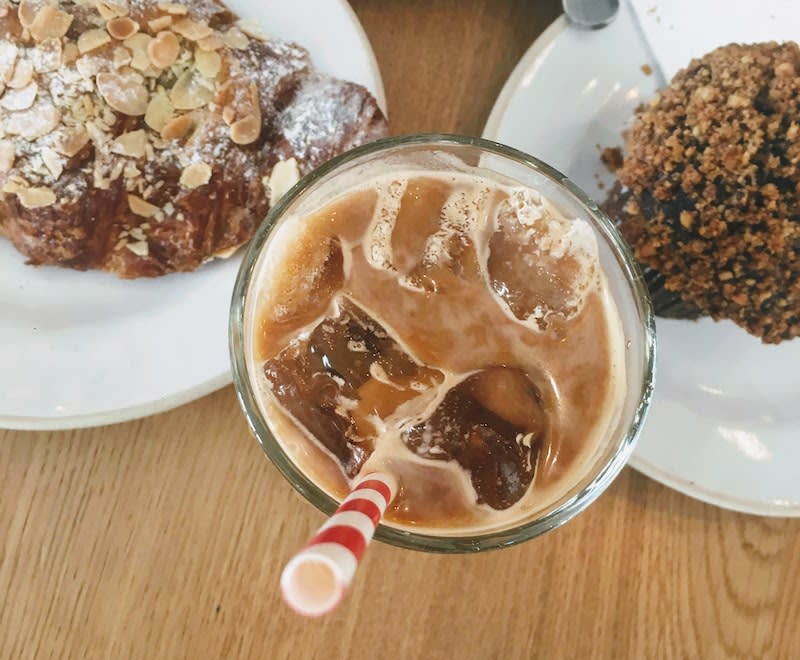 5. Talk with locals!
There really is no substitute for first-hand experience.
Chat with the folks in the coffee queue. Say hi to people walking their dogs in the morning. Ask a local for directions or recommendations from a friendly face on the street. Most importantly, be open to wherever the conversation leads you.
If chatting with strangers seems intimidating, I've found that actually living and working with locals while traveling is a natural way to spark genuine conversations and friendships.
Worldpackers makes it much easier to find welcoming locals to share authentic experiences with. In exchange for a few hours of work, I've been able to live on a sailboat while volunteering in Greece and be a part of family life as an Au Pair in my work exchange in New Zealand.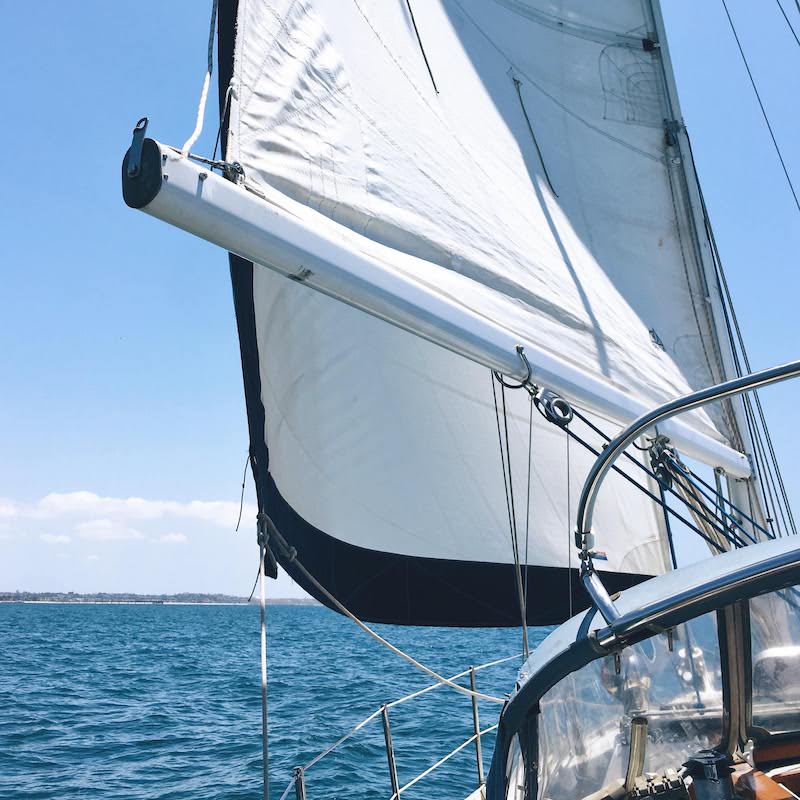 As much as we can imitate local behavior and attitudes wherever we travel, the best way to get an authentic feel for a place is to meet the people that make it the way it is.
Ditch the tourist trail and go out into the world with a local perspective.
The only way you'll really appreciate how to live like a local while traveling is to give it a try!