6 reasons to visit New South Wales, Australia
Overwhelmed by where to start your travel adventure in Australia? Six reasons why the gorgeous, Southeastern state of New South Wales should be your first stop.
5min
Australia always intrigues travelers with its dynamic cities, picturesque beaches, vibrant English dialects, incredible nature, and interesting wildlife. But the country is so huge that many travelers don't even know where to start. The Outback? The National Parks of Western Australia? The Great Barrier Reef? The rainforest? The wine regions? Or the big cities, like Sydney, Melbourne, Perth, and Brisbane?

With so much diverse landscape to choose from, Australia can seem overwhelming. But having spent the last seven months in this country, I can strongly recommend the gorgeous state of New South Wales as a great starting point.
Read more: Australia travel tips for first-time travelers: when to visit and the best things to do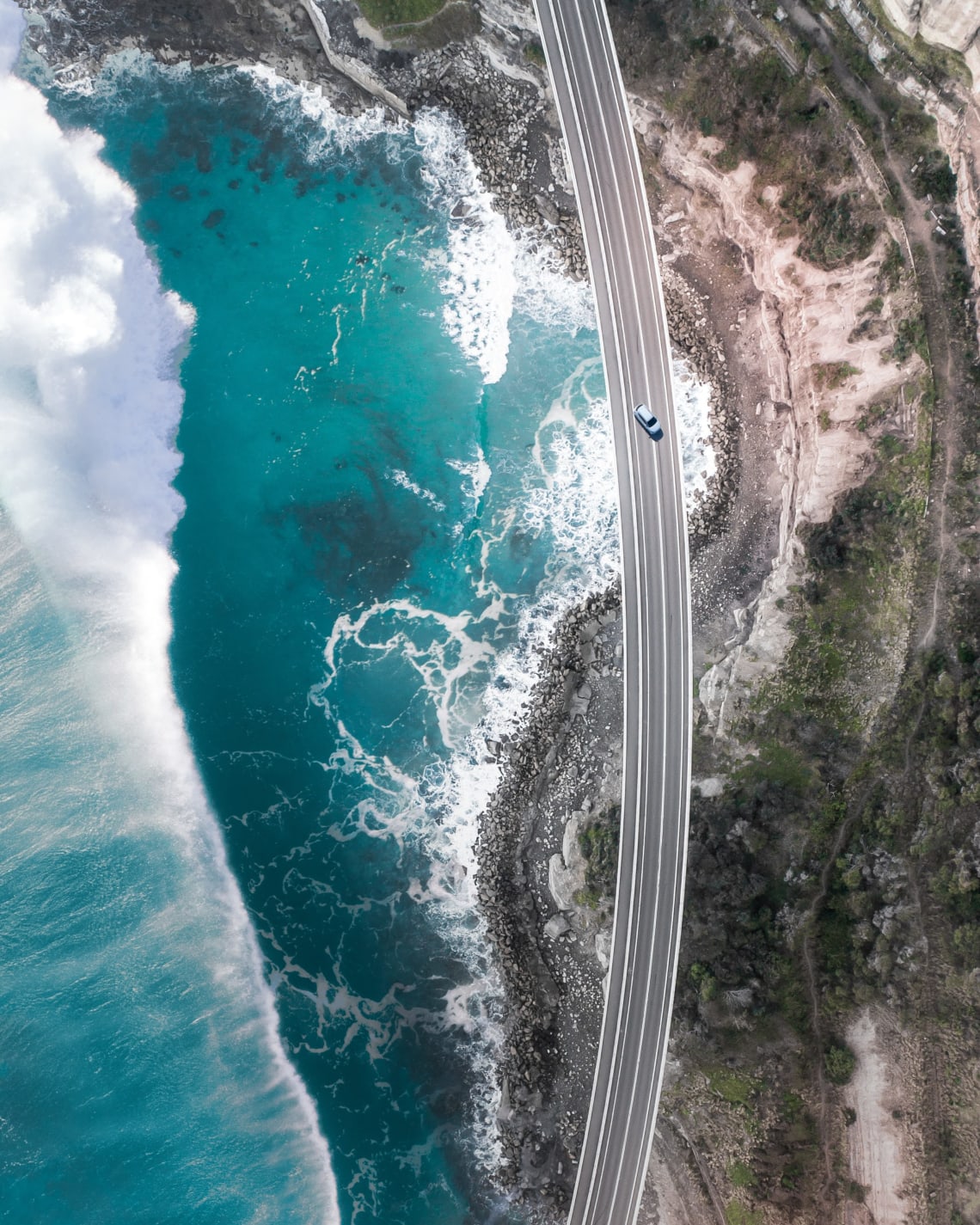 Six reasons to visit New South Wales, Australia

1. The chance to explore Sydney
Though Sydney is not the capital of Australia (surprise! Canberra is), it is still one of the world's most famous cities. Starting your Australian adventure here is a wise decision, partly due to the cheap airfare.
Because Sydney is such a huge international travel hub, you can find many decently-priced flights that land in Sydney, so it's easy to enter the country from here. There are also plenty of backpacker hostels where you can live and work and have so much fun at the beginning of your stay. (For a complete list of work exchange, social and eco opportunities, check out the Worldpackers work in Australia page).

Not only is Sydney convenient as an entry point, it's also full of vibrant city life that makes for such an exciting cultural experience. There are tons of art museums, famous landmarks and monuments, fun bars, clubs, restaurants, and of course, beautiful beaches.
Sydney unites city life with beach life, which gives the area a relaxing atmosphere despite the skyscrapers and traffic. The Bondi to Coogee Coastal Walk is a famous walking trail along Sydney's east coast that brings you to countless amazing beaches with turquoise water, so this is a must-do activity when visiting Sydney.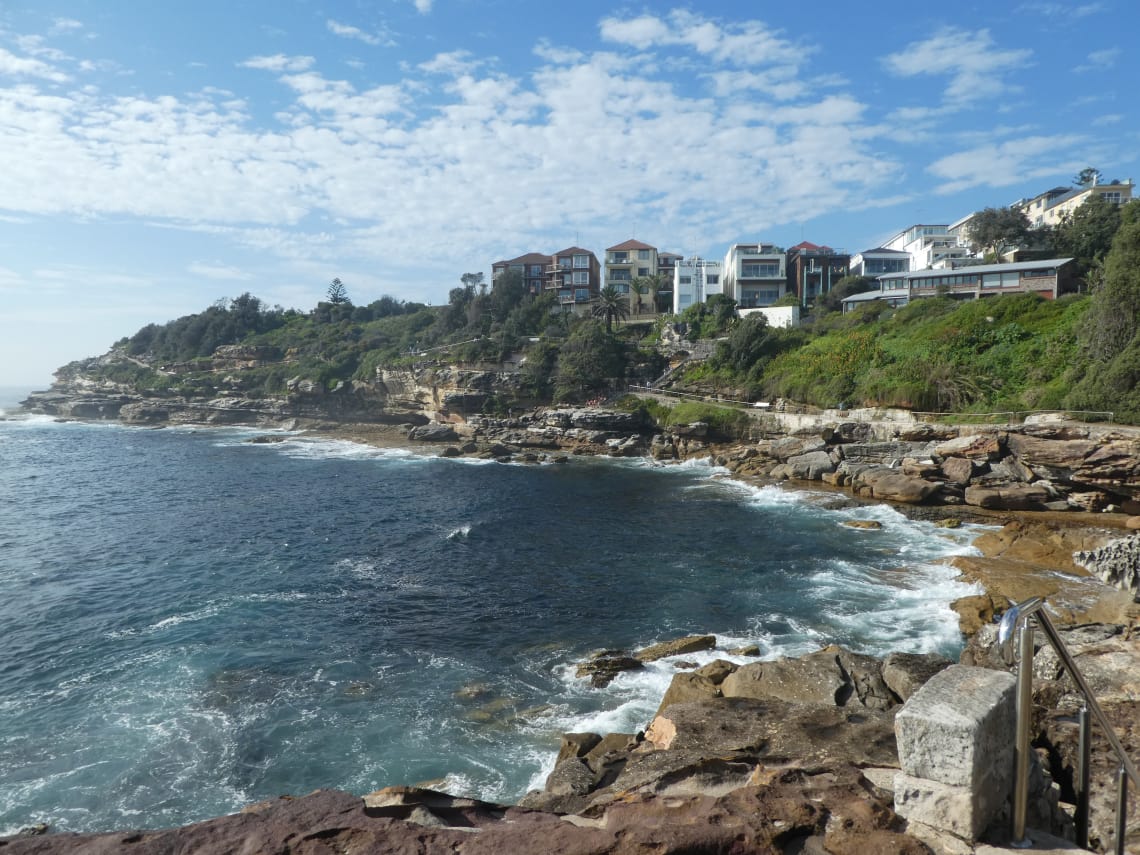 2. The thriving beach culture
Australia has thousands of beaches, and you can find a good amount of them in New South Wales. Start with the famous Sydney beaches, like Bondi, Tamarama, and Bronte Beach, then head either south or north to find even more gorgeous stretches of sand and Pacific Ocean.
New South Wales is also home to Hyams Beach, located in Jervis Bay. This beach is known for having some of the whitest sand in the world, and it really does live up to its expectations.
Whether you visit a giant beach crowded with tourists or a tiny, isolated beach in a small town, beach culture is a huge part of Australian life. From surfers riding the waves to kids playing in the sand to people enjoying fetch with their dogs, the beach is the center of life in New South Wales. You can swim, surf, paddle-board, kayak, snorkel, fish, dive, or relax on the sand.
People go the beach to clear their heads, to exercise in the sunshine, or to meet up with friends and family. It's truly amazing to see how central the beach is to life and culture in New South Wales, so be sure to fit many beach days into your time in Australia.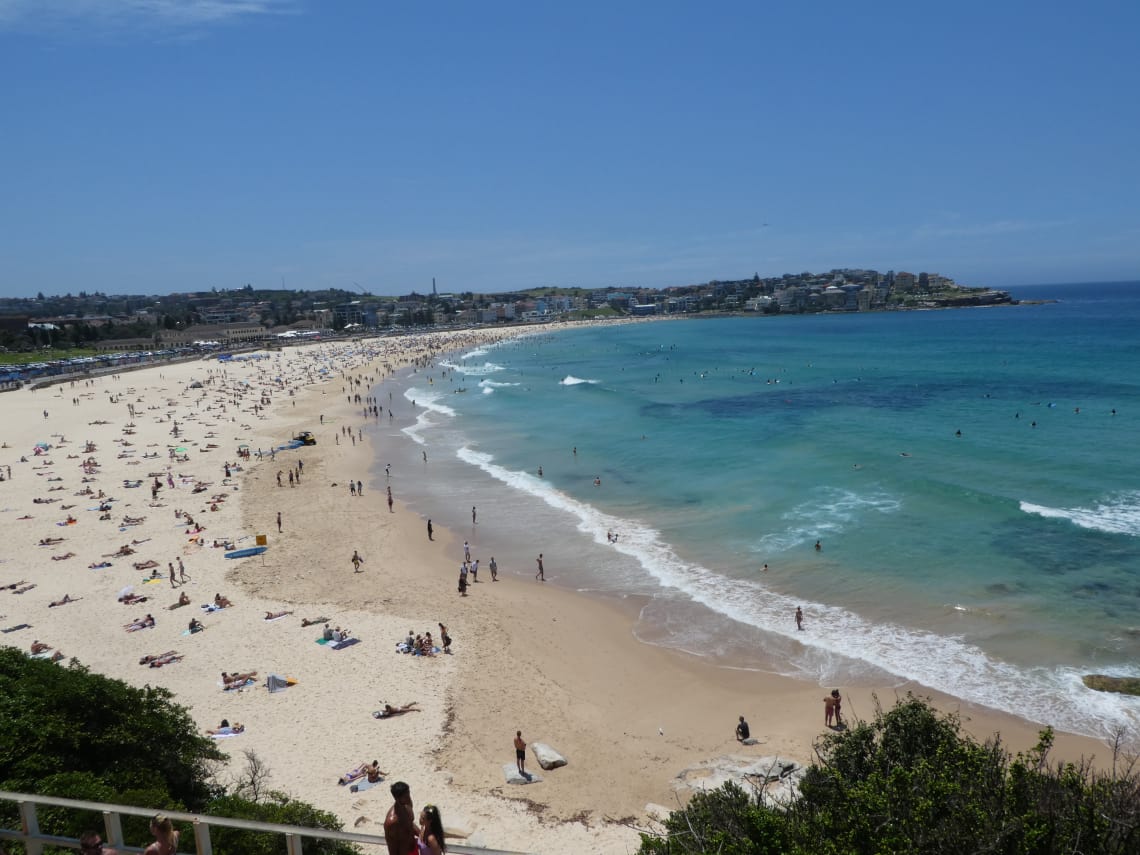 3. Many hiking opportunities
For those who love living an active lifestyle, Australia is the perfect country to visit. New South Wales in particular has perfect weather for hiking year-round, with hot sunny summers and cool, brisk winters. Along the coast, there are plenty of options to hike oceanside and get great exercise.
Two great coastal walks can be found south of Sydney in Kiama, and go from from Wollongong to Thirroul. These walks are pretty easy-to-moderate, and boast incredible coastal views and accessibility so you can stop and swim along the way.
You can also venture inland to find hiking in the bush, forest, and mountains. Some beautiful places to hike include the Blue Mountains, the Illawarra Escarpment and the Southern Highlands. All of these places can be reached by train from Sydney, and you can find challenging climbs as well as relaxing walks alongside waterfalls and swimming holes.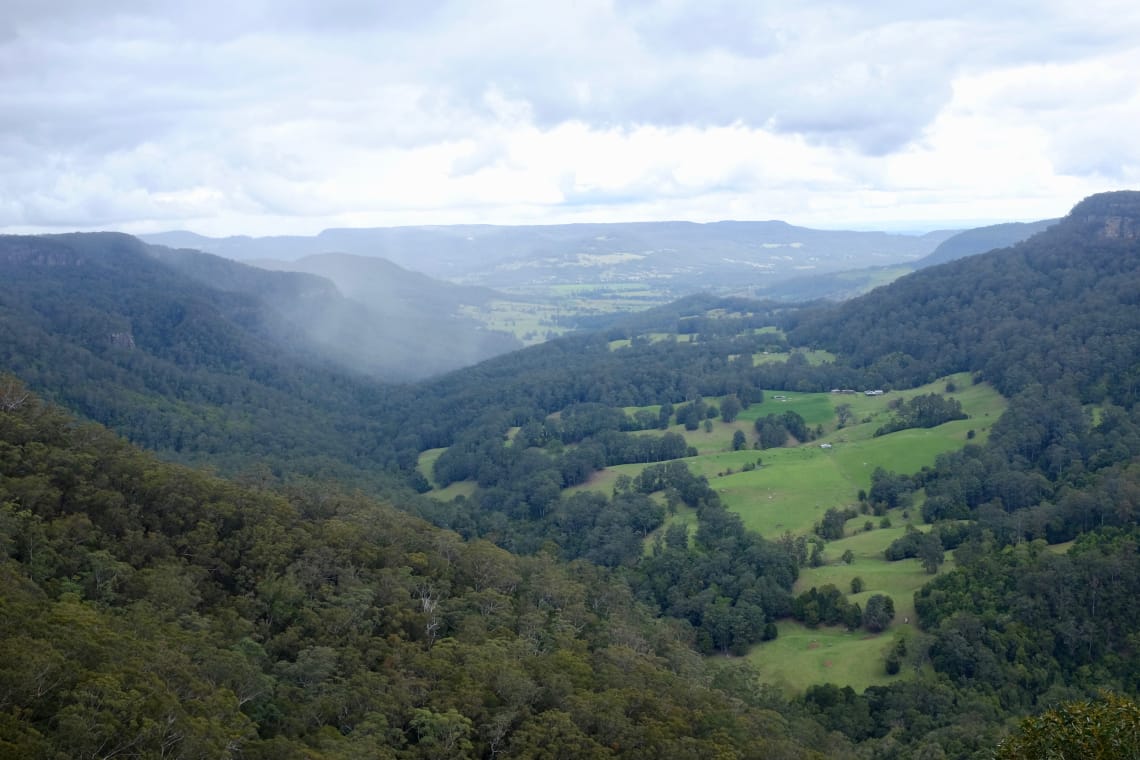 4. Countless national parks

There are even more wonderful hiking opportunities in the many national parks scattered throughout New South Wales. Australia does a great job of preserving and protecting its wildlife, and the country is just thriving with natural beauty.
National Parks are perfect places to get in touch with the magnificent Australian outdoors, whether through camping, swimming, hiking, taking photos, or simply immersing yourself in nature.
A favorite among travelers is Royal National Park, located just south of Sydney. Here you can find secluded beaches and surf spots, cliff-jumping spots and waterfalls, and towering, rugged rock-faces along the coastline.
In other various national parks throughout New South Wales, you can wander among towering gum trees and eucalyptus trees, and soak in the richness and vitality of Australian wilderness.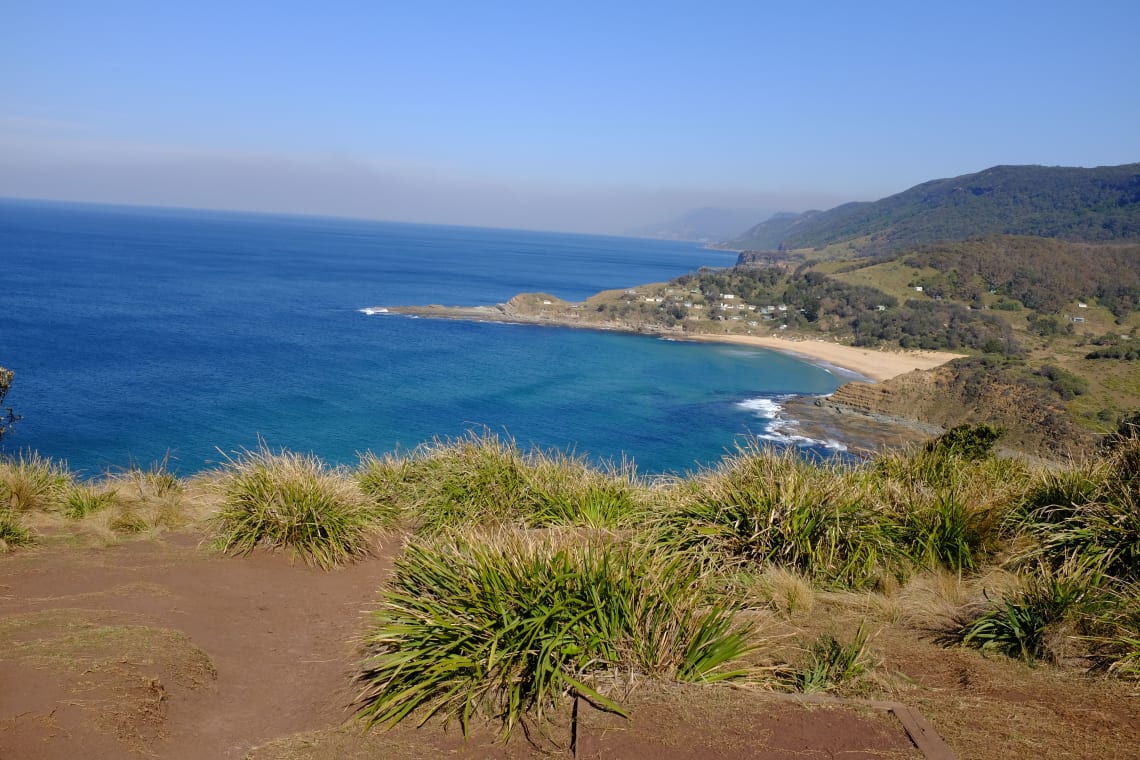 5. Interesting wildlife
In the Australian wilderness, you are certain to stumble across some of the country's famous wildlife. Kangaroos, wallabies, koalas, echidnas, wombats, and countless birds, lizards and insects roam the countryside peacefully, and they are all amazing creatures to see in person. You'll often see animal crossing signs on the roads with these animals pictured, as they are really just common animals to the locals. But, as a traveler, you won't be able to help but feel excited to see a kangaroo hopping around for the first time.
Even in cities, you can catch a glimpse of the colorful parrots, macaws, and cockatoos that live in Australia. They'll fly right up to you to stare longingly at your food, or they'll wake you up in the morning with their loud bird calls.
As you've probably heard, the country does have some dangerous and poisonous animals, but they usually don't appear unless you're deep in the forest or outback. A good rule-of-thumb is to always be mindful when wandering through the bush, and always be respectful to any local animals you come across.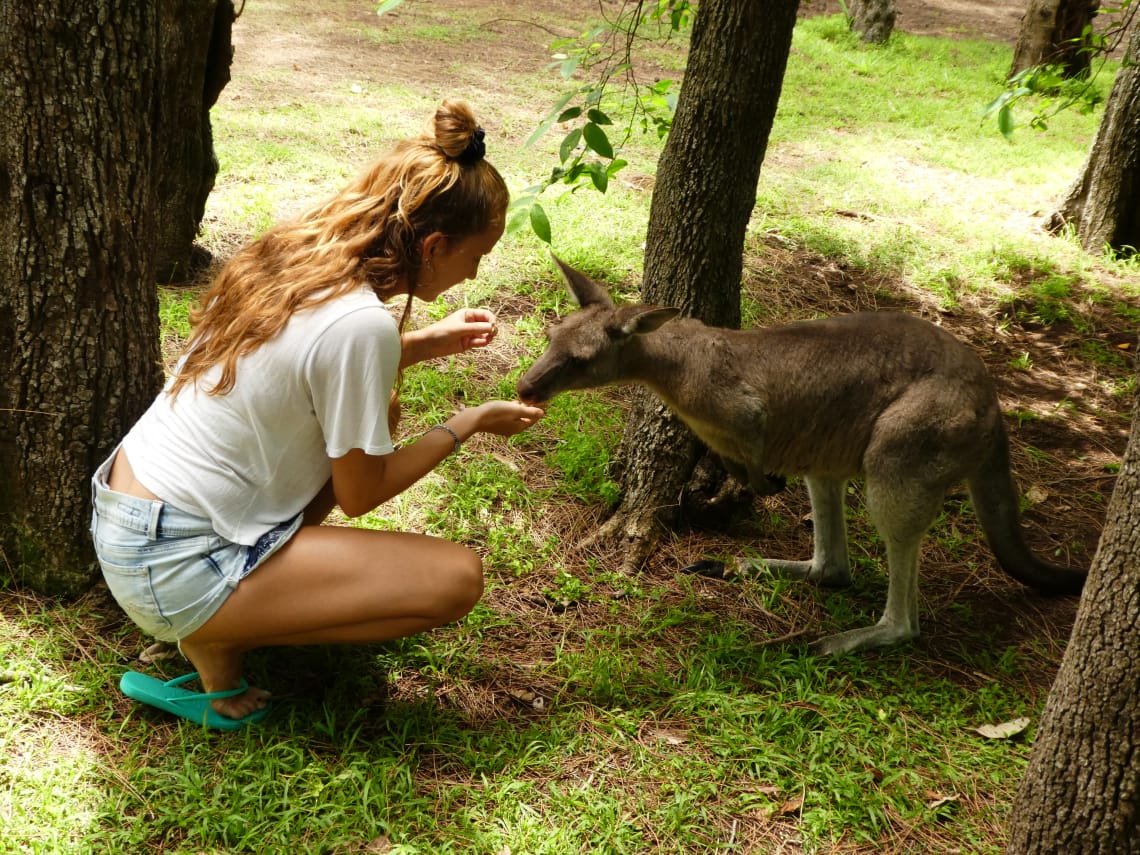 6. The friendly, welcoming Australian vibe
The classic phrase "G'day Mate" pretty much sums up the Australian vibe. Generally speaking, most Aussies are genuine, laid-back, and friendly, and are happy to show tourists a good time and introduce them to their beautiful country.
While Sydney tends to be full of tourists, if you venture out of the city along the South Coast you will meet many locals. Most all of them will be more than happy to show you around and do anything they can to ensure you are having a positive and memorable experience in their beautiful country.
I recommend trying to hang out with Aussies as much as you can. Take surf lessons with them, have classic outdoor barbecues with them, grab morning coffees in trendy cafés with them, and split packets of Tim-tams with them. (Tim tams are a traditional Aussie chocolate sandwich cookie, and they are delicious!) Oh, and the rumor is true — Aussies love to shorten and abbreviate all words. It's hilarious and fun to listen to!
Local Australians are always eager to strike up a conversation and see how your day is going. Their relaxed, positive and welcoming nature makes Australia a truly enjoyable place to be.