8 stunning places to visit in England besides London
England's diversity is what makes it such a great country, so here are some fantastic places to visit in England outside of London.
8min
What's the one thing you think about when you hear the words "United Kingdom"? You probably think of London, right? Well, I'm here to show you that there's much more to the U.K., more specifically England, than you may think.
England's diversity is what makes it such a great place to visit, from quaint villages to big bustling cities, there are so many places to visit in England.
Not to mention, every place has a different accent, so forget the umbrella term 'British accent' because that doesn't exist. Head to the likes of Cambridge to hear a proper posh accent, or go all the way to Devon to surround yourself with the farmer types.
Places to visit in England
Don't believe all the stereotypes, England is not all just fields and sheep (though you will see a lot of that), and not everyone walks and talks all fancy, it's actually quite the opposite. Nonetheless, it's a fantastic place to visit.
All in all, England is full of things to see and do, so get out your travel bucket list, because here's some of the best places to visit in England that aren't just London.
1. What to do in Liverpool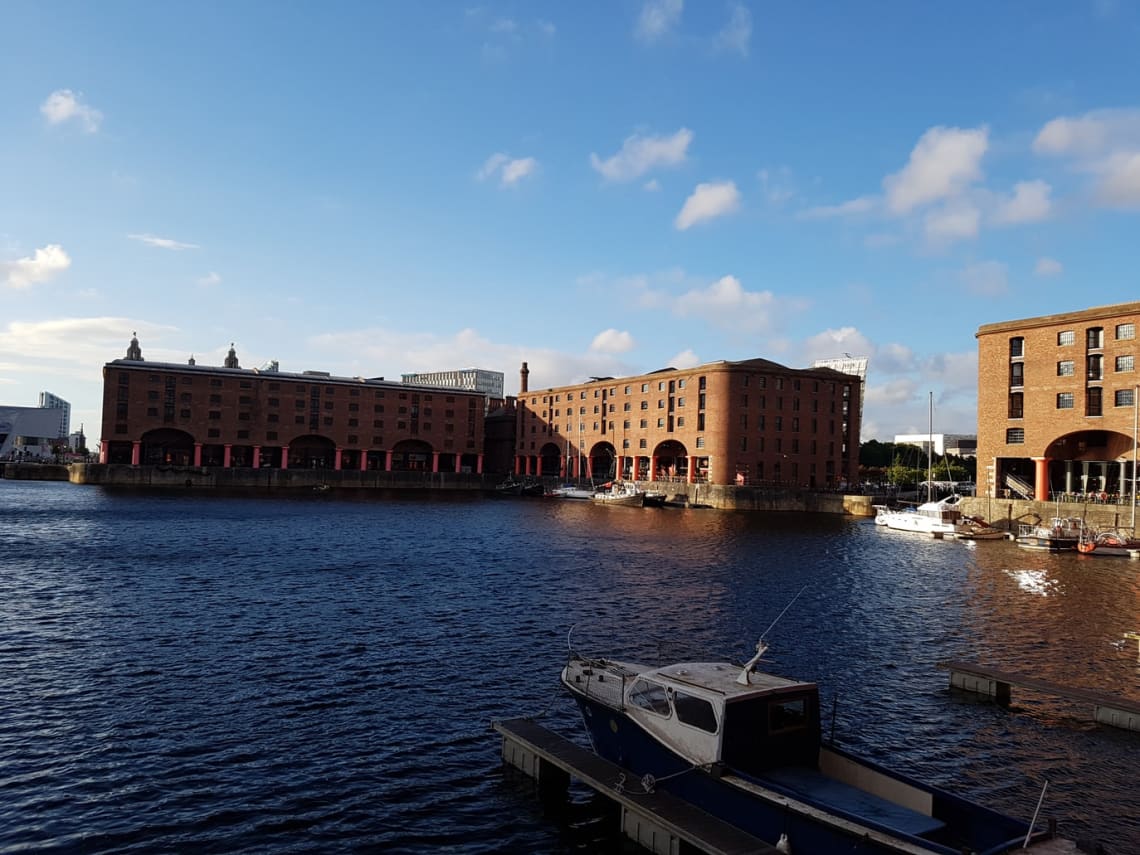 If you're looking for a city break and like to have a good time then Liverpool is the one for you. With its friendly faces, great nightlife and rich culture, you'll never be bored.

People from Liverpool, better known as Liverpudlians, are the best kind of people - great banter, always there to help and know how to have a good time.
Sing along to some of the classics as you visit the very popular Beatles Story museum. Or if music isn't your thing, there are plenty of other museums to go to such as the Merseyside Maritime or Museum of Liverpool.
If you're a fan of the water you can take a stroll along the Royal Albert Dock or even better, go on a boat tour.
As you wander around the city you may notice some strange statues, they're called Lambananas (a hybrid banana lamb - strange, but very cool) and they are everywhere. If that isn't enough to make you want to go, I don't know what is.
As you are in Liverpool, you can cross the border and explore the best things to do in Wales.
2. Things to do in Cornwall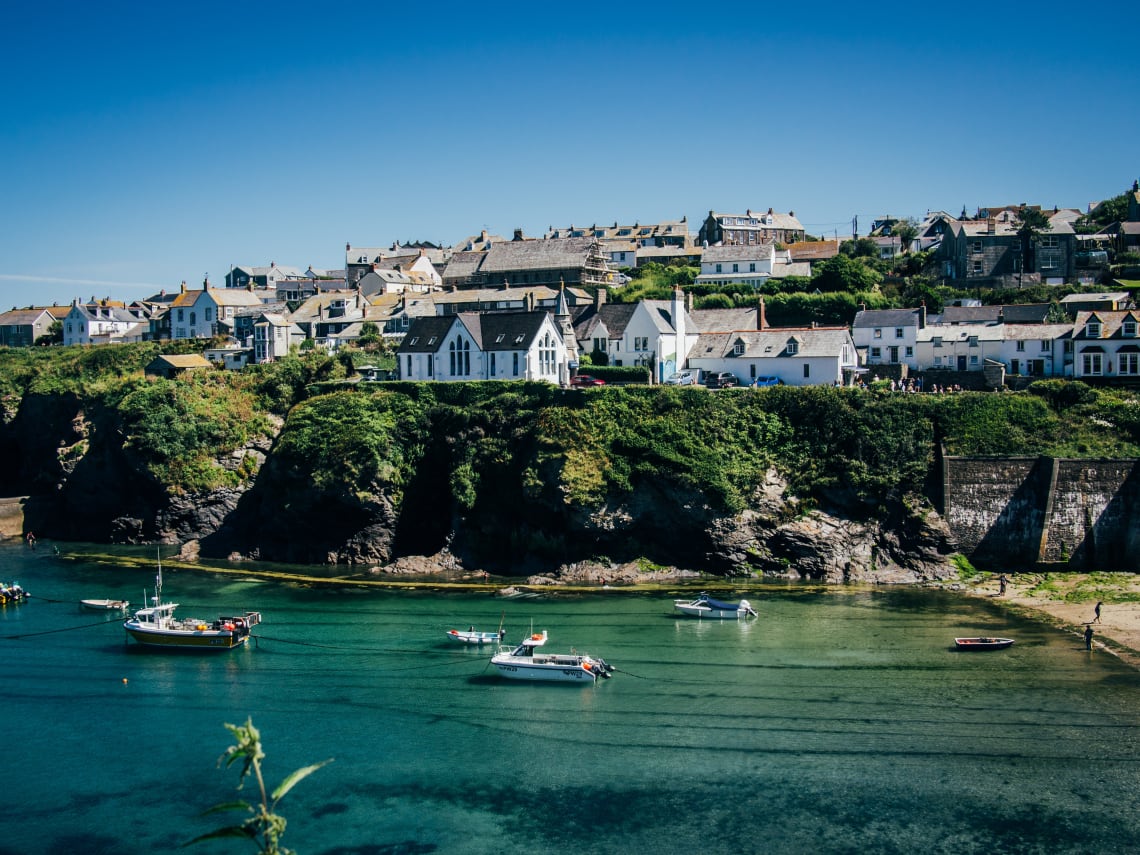 Cornwall is well known for its sandy beaches and enticing waters, it's no wonder so many people go there for water sports such as surfing.
Being coastal, it is a windy and colder climate but perfect for getting out during the day, and getting cosy during the evenings.
Visit the stunning visuals of the Barbara Hepworth Museum and Sculpture Garden, see a show at the Minack Theatre, or take a walk along the Padstow Harbour.
One of the best places you can visit is Trebah Gardens - it has luscious greenery, a beach, shops and sometimes performances too, making it a definite for the to-do list.
With beautiful sights, welcoming people, and plenty to do - Cornwall is the perfect place for a relaxing getaway.
3. What to do in Cambridge, England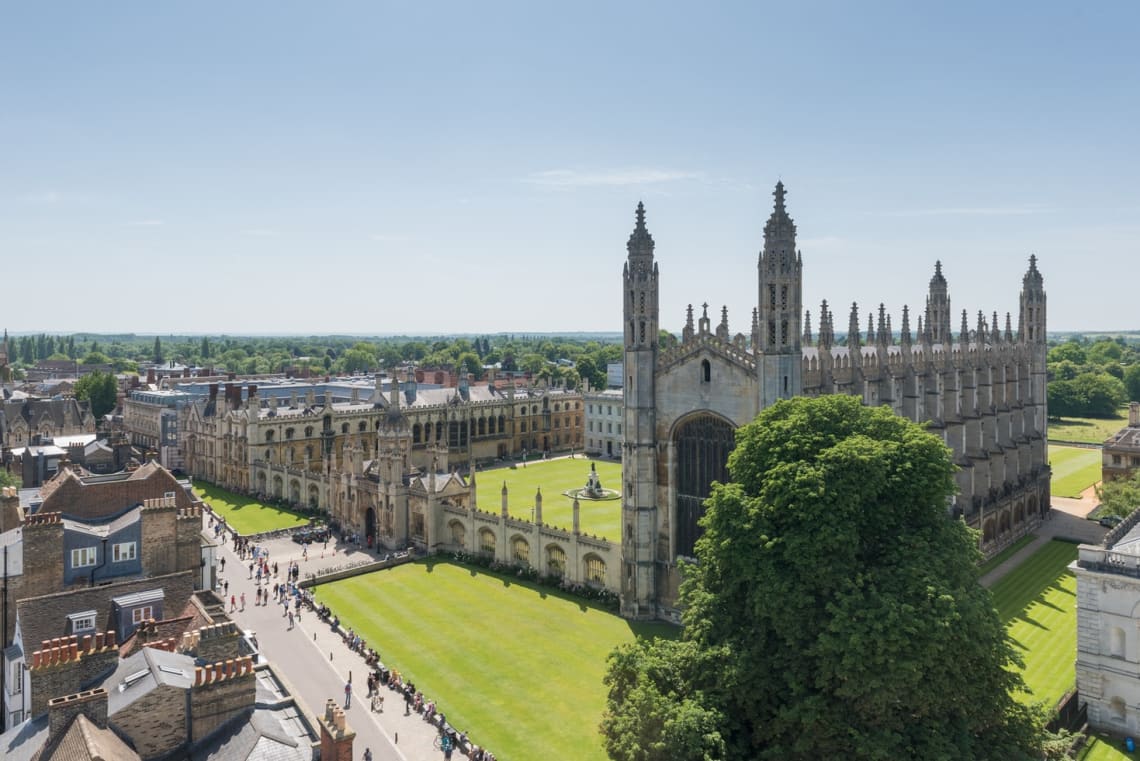 Spectacular colleges, cute cafes, and the rival of Oxford - that's right, it's Cambridge. It's a beautiful old-style city with cobblestones, thatched roofs, and lots of smart cookies.
The city is actually a lot smaller than some may think, but there is still plenty to do.
Famously known for its punting - Cambridge tends to be on the fancier side. You can book a punting tour and get to know the city's history, or you can book to punt yourself - perhaps more fun, probably less graceful.
Discovering the city by walking around is enough to keep you entertained - its colleges are so detailed and mesmerizing to look at, and there are SO many of them! They're so posh that you can't even go into some of the grounds unless you study there.
But aside from that, it also has many great cafes for those foodies out there. From small boutique places to the market in the square, you won't have any difficulty finding a bite to eat. It's full of little wonders, like the Corpus clock outside of the Taylor Library - capturing the passing of time in a uniquely hypnotic, yet disturbing way.
Cambridge is one of those places that despite small, will certainly leave a lasting impression.
4. Brighton beach, England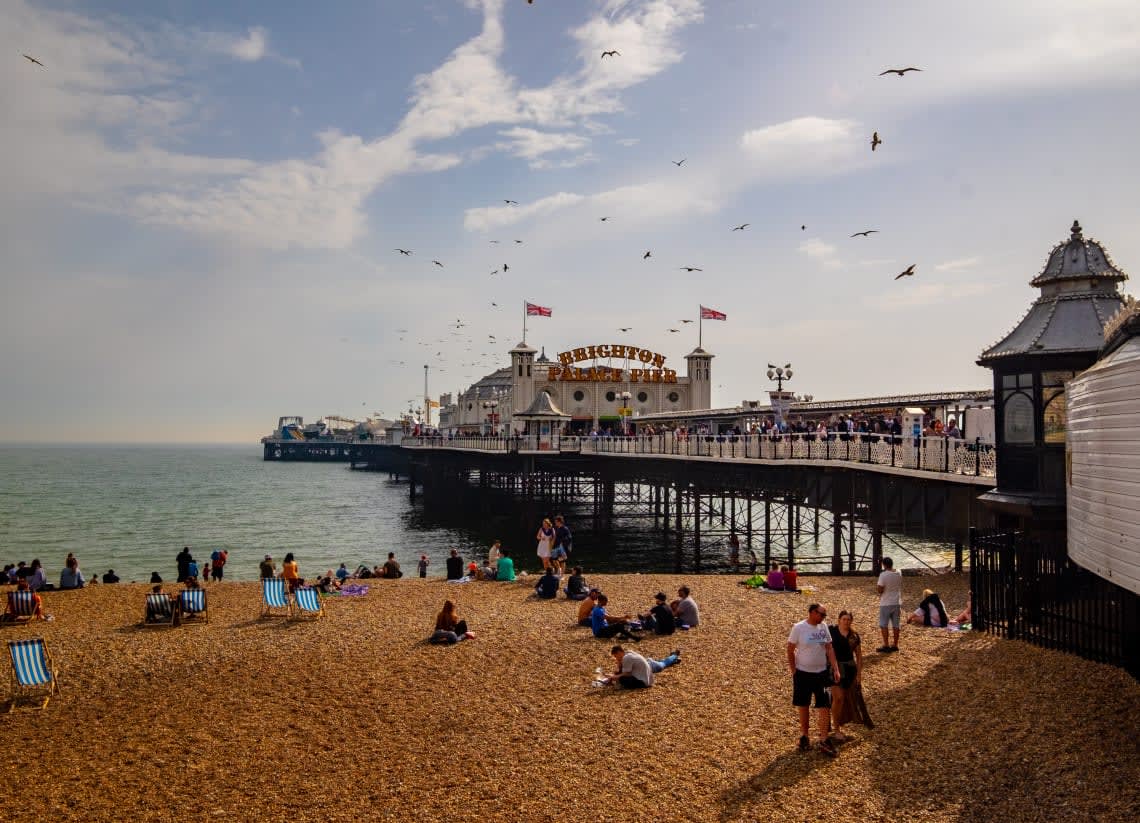 Brighton will leave with the best kind of memories. It's famously known for its fun-filled pier but that isn't all it has to offer.
Here are some of the best things to do in Brighton:
British Airways i360 - panoramic views, coastal breeze, and great food. One of the best ways to view the city!
The Lanes - if you're a lover of unique shops and cafes, then this is like heaven for you.
Brighton Beach - with fun colourful shops and cafes and great views, you'll get that proper holiday feeling.
Undercliff Walk - great for a stroll or bike ride, morning or evening.
Whether you're more of an easy-going person or like to live life on the wilder side - Brighton has something for everyone.
5. What to do in Newcastle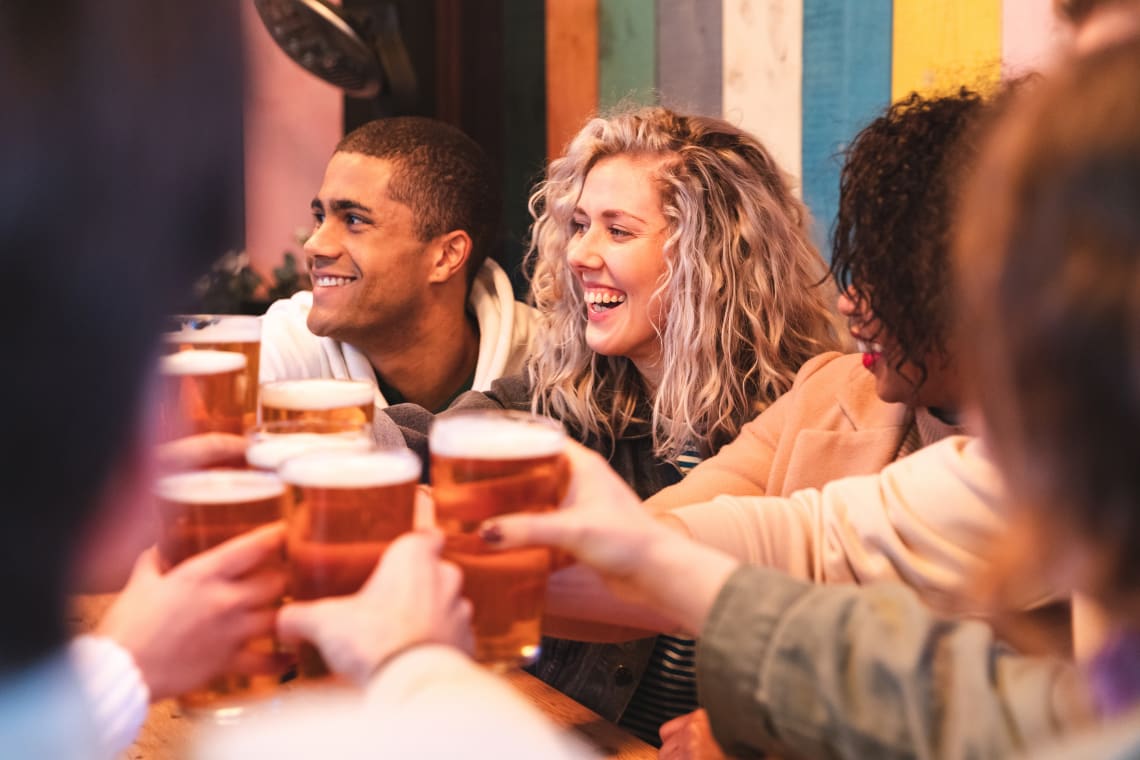 The place to party. If you've ever heard of Geordie Shore then you're probably no stranger to knowing how good a night out in the city can be.
But Newcastle isn't all parties and late nights, it offers plenty more wonderful sights to see and things to do such as:

Victoria Tunnel - a 19th-century coal waggonway and WW2 air-raid shelter. You have to book tickets for the tour, but it's very worth it!
The Quayside - amazing views, markets, and places to eat and drink.
Jesmond Dene - an absolute gem full of historic and natural features, lovely greenery, and wonderful wildlife. A nice break away from the city.
The Discovery Museum - firstly, it's free! Secondly, there's something for everyone, making it the perfect place to visit, no matter who you're with.
The Biscuit Factory - Sadly, not an actual biscuit factory, but a stunning commercial art, craft, and design gallery!
There is even more than that, believe it or not, but you'll have to go discover the city for yourself to see what else they have to do!
6. What to see in the Lake District, England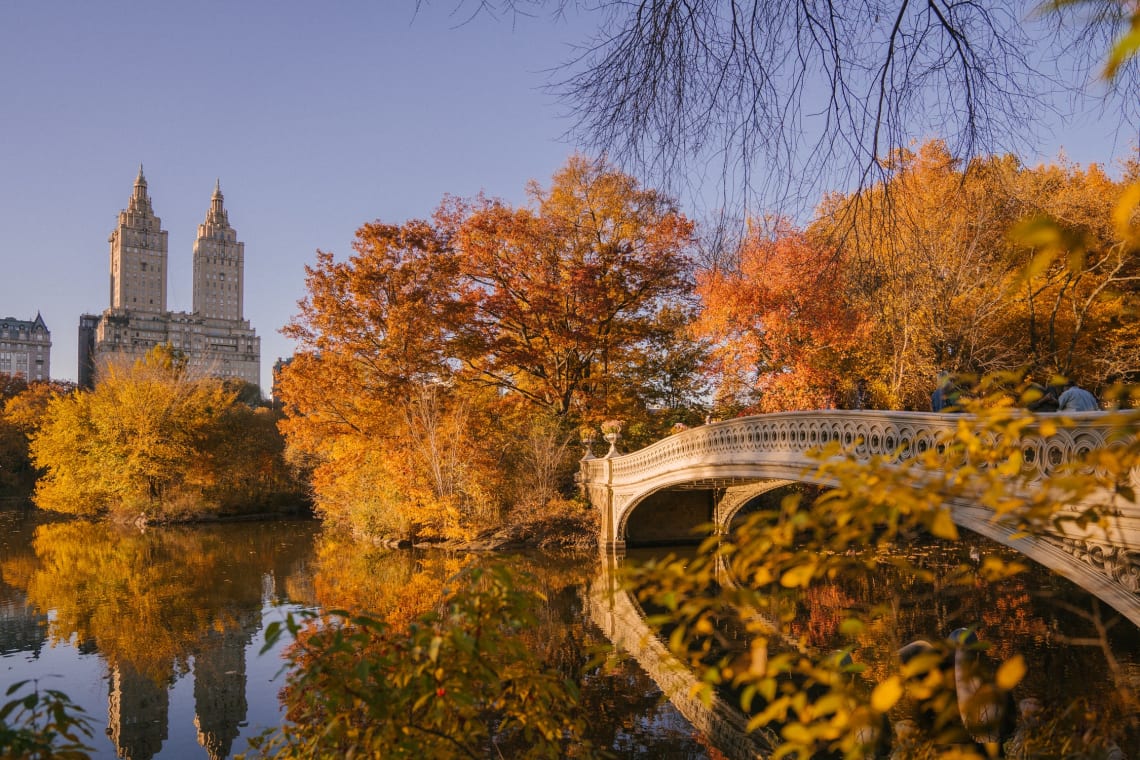 If you're looking for peace - this is it. Small, windy roads leading to the most stunning views that take your breath away, and not just because of the hill climb.
Recharging, refreshing and rural, the Lake District is great for those who want to get out of the city and into the hills.
With a mass of hills to climb, waterfalls to swim in and nature to see, its no wonder it has become such a popular place.
Great for camping, but if that doesn't take your fancy, then a local hotel or B&B will do the trick. Despite it's luscious land, it isn't too far away from the centre of Whitehaven - if you do need any shops, or more choice of restaurants.
7. Yorkshire and surroundings
With one of the best accents going and the kindest people, you have to visit the wonders of Yorkshire. It's made up of a few different places such as York itself, Leeds, Sheffield, and Scarborough but here is just a couple.
Starting with York:
Walk along the City Walls - they are Roman fortifications that once were there to protect the city! Now it's a beautiful walk to do, it can take a few hours though so be prepared.
Taste the chocolatey wonders by taking a tour at York's Chocolate Story (yum!)
Skip down the Shambles - potentially one of York's most famous streets filled with cute shops, old pubs and Harry Potter themed stores!
Smell the fresh delights at the Breezy Knees Garden - award winning garden with over 20 acres of gorgeous colourful plants!
Take a cruise along the river Ouse - for the perfect evening sunset excursion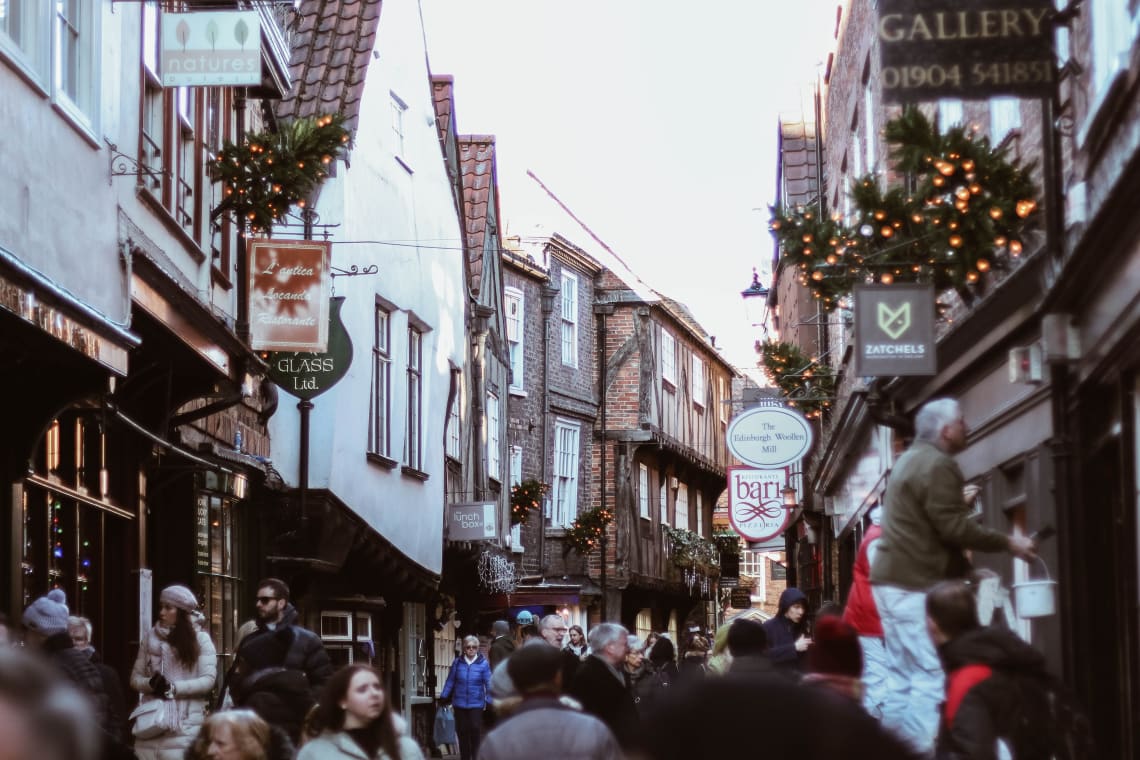 Moving onto Leeds:
Royal Armouries Museum - check out the national collection of armour (featuring five themed galleries)
Roundhay Park - perfect for a day stroll and a coffee at the lakeside café
Harewood House - if you're into art, culture and heritage then this is the place for you. It even looks a little like something from Alice in Wonderland!
Kirkgate Market - oozing with character, this market is a great place to pick up some good quality grub, clothing, or just to have a browse.
Yorkshire is the ideal place for those looking for somewhere a little more laid-back but still fun and full of character.
8. Best things to do in Devon, England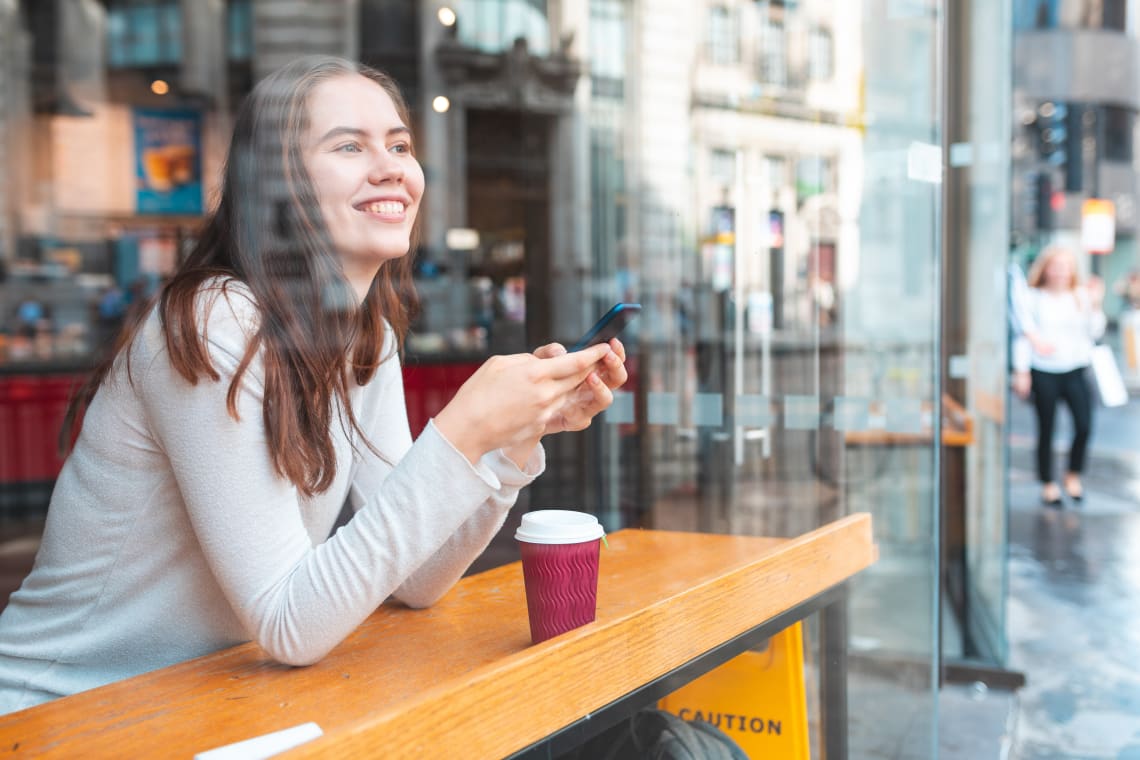 Largely rural and utterly breath-taking, Devon is the ultimate relaxation spot. Good food, good people, and good walks - need I say more?

Here's a few wonders of Devon:
Babbacombe Model Village - Torquay's most popular visitor attraction, showcasing a miniature version of British life and culture over the last five decades. How cool!

Plymouth Gin Distillery - for all my gin lovers out there who want to know more about how gin is made, and enjoy a drink whilst doing so.
Tunnels Beaches - a different way to experience a walk on the beach!
That is only a few options, but there is more than enough to do. I would truly recommend visiting if you're looking for something on the quieter side or just need to slow down a bit.
and lastly...
Bonus destination: London on a budget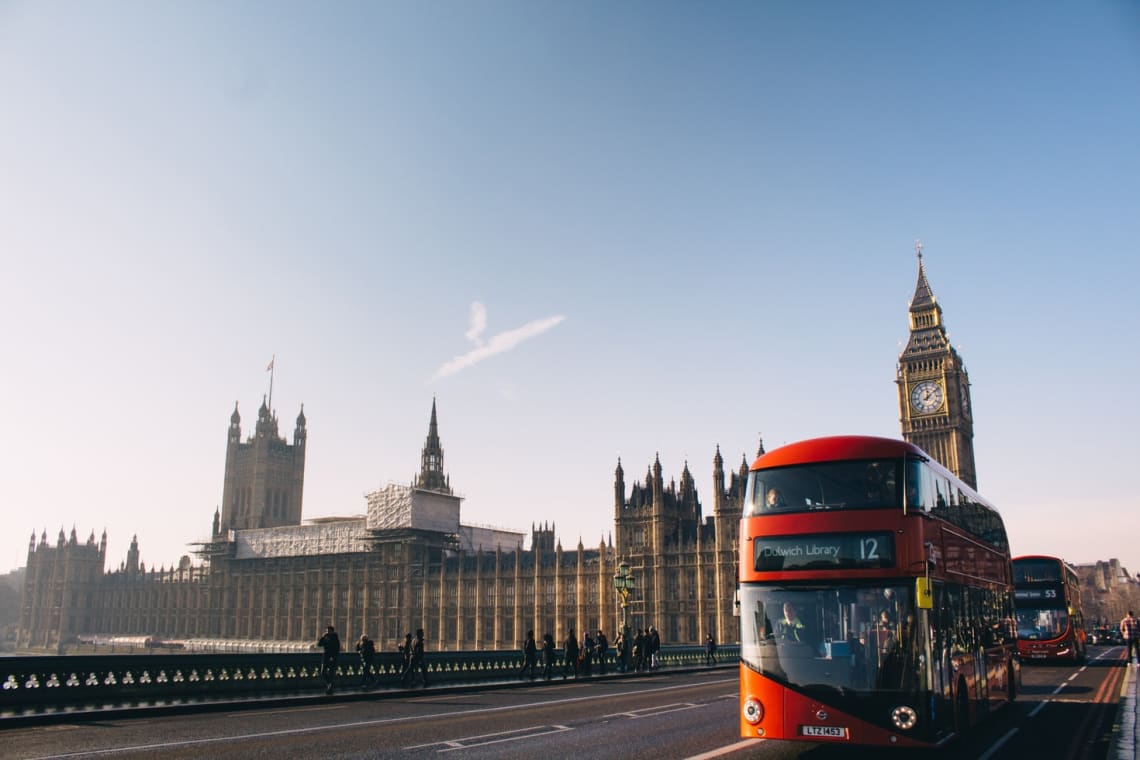 Technically cheating, but let's be honest, if you're travelling to the U.K. for the first time, you probably will go to London.
After all, it is a fantastic city and being so big, there is plenty to do. Like, a lot. To narrow it down a bit, I'm going to tell you about some of my favourite places.
I'm going to start with an unexpected one - the Hampstead Heath Bathing Ponds. For just a few pounds you can have 40 minutes of pond filled fun. The best part, before you take a dip, you can wander around the grounds and see one of the best views of the city from upon the hill.
My absolute favourite place in London has to be Shoreditch - it is hippy central. From edgy bakeries to funky bars and plenty of vintage shops - it has to be the coolest place in London. The people that are in Shoreditch just ooze hipster, and to be honest, I love it.
However, one of Shoreditch's best gems is a 24/7 Jewish bakery situated on Brick Lane. London is known for its overpriced goods but this place goes against everything you've been told about the city - you can find there half a dozen bagels and some cakes for less than £5.
Here you can see more tips to travel around London on a budget.
The U.K. is full of absolute wonders, from cold coasts to slightly warmer cities. Though many think it's all the same, I can guarantee it's not.
A great way to travel around England and the U.K., in general, is by train or bus (and you can get the mega bus - not the most luxurious, but will save you a ton).
Knowing all these awesome places to visit in England, here are some tips:
Bring a raincoat or umbrella in case
British people are typically very polite, so people will queue and that's just how it's done. Also, manners are a big thing.
The food can have off-putting names (think Toad in the Hole) but just ask your waiter - it's not all as bad as it sounds.
If you want to discover more of the U.K. then see the 10 best places to visit in Scotland and the guide for bikepacking through the Chiltern Hills.