Tips for wildlife watching and how to do it ethically
Observing animals in their natural environment is an unforgettable experience, but we have to do it ethically. Here are some tips on the best way to experience wildlife watching.
7min
Take a look at most people's bucket lists and the chances of finding something that involves animals and wildlife is going to be pretty high.

Many of us want to swim with dolphins, get up close to elephants or see gorillas in the wild. Seeing these animals in their natural environment fills us with this immense feeling of awe. There's an indescribable admiration for their beauty, strength, and wildness.
As much as we want to experience this, there's a right way and a wrong way to go about wildlife watching.
Over the years, the attitudes toward animal tourism have changed. Before it was kind of a free-for-all. If a human wanted to interact with an animal they could probably find somewhere to do it and do it however they wanted to.
Now, we're becoming more aware and stricter about the way we interact with animals. They weren't put on this planet for our entertainment, so when we do interact with them it should be done with respect and education.
We want to make sure that when you do engage in animal watching, it's done ethically and in the right way. So here are some tips to help you have the best wildlife-watching experiences:
Tips for wildlife-watching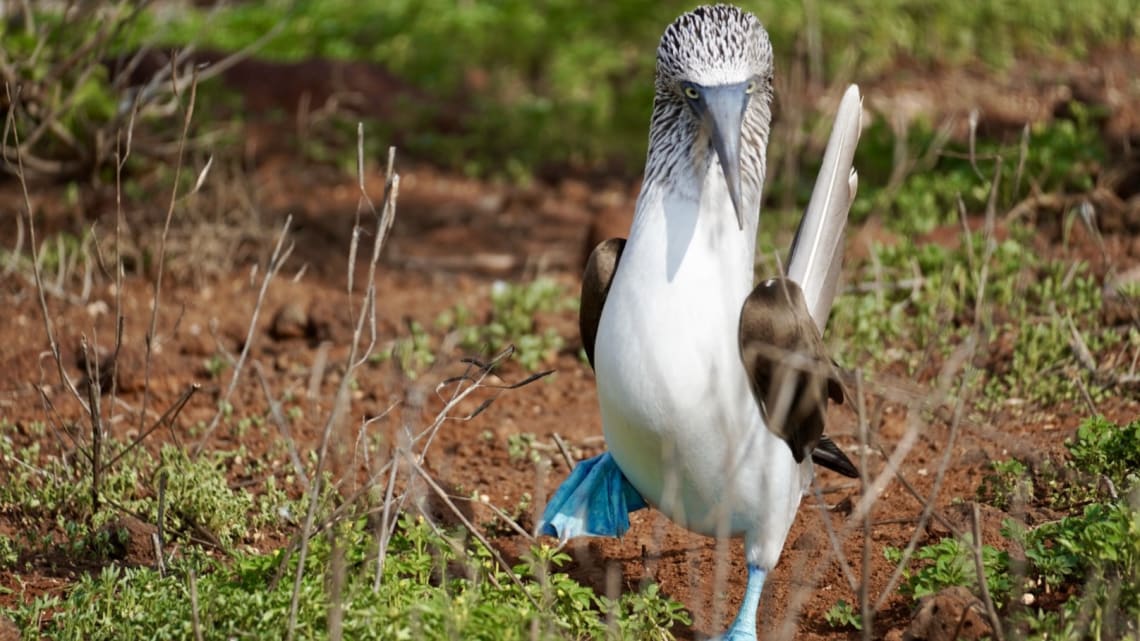 Wildlife-watching isn't as simple as paying some money and getting to play with the animal. There are a lot of things that you should consider before you even come close to booking the experience.
You want to make sure that your money is supporting an organization that is benefiting the welfare and conservation of those animals. Follow these tips below to do wildlife watching the right way:
Choose the right place
This is probably one of the most important things to get right when deciding where to do animal watching. You don't want to support somewhere where the animals are being mistreated.
Here are a number of things that you can do to choose the right place:
Read reviews. Do your research online before visiting somewhere. Check Tripadvisor or blogs that have written about the place. And make sure to read the bad reviews. Those are likely to be the people that are calling out any bad things or behaviors about the place.
Check the organization's website. See what their values are and what work they put into caring for the animals. You'll often get a feel of whether it's a good organization or not.
Visit places that have been recommended to you. If you know someone who's done their research, visited there, and given it a thumbs up, it's likely to be an ethical place.
Look for places that allow you to observe the animals engaging in natural behaviors in their natural environment. You should never support anywhere where the animals are chained up or expected to perform.
Set your expectations
Animals are wild and unpredictable. You shouldn't go into a wildlife-watching experience expecting to see animals. If you don't see any, you'll be disappointed.
If you don't end up seeing the animals that you wanted to observe then hopefully you still got to learn about them and enjoy the adventure of trying to find them.
Choose the best time of the year
To try and reduce the chances of not seeing the animals, do your research and plan your visit around the best time to see them. Being in the right place at the right time couldn't be any more accurate when it comes to animal-watching.
For example, if you would like to see whales, make sure to check when they'll be migrating through that area. Want to see turtles laying their eggs? This only happens during certain months of the year.
Choose the best time of day
Your timing doesn't stop at just the right month. The time of day that you embark on your animal-watching adventure will make a difference. Some animals come alive around sunrise, while others are nocturnal, so you'll need to research thoroughly to make sure you don't miss out.
Research the daily habits of the animals that you want to see, and speak to the experts running the wildlife-watching tour. They'll know exactly when and where the animals will be at their most active.
Hire the right guide or professional
The ability of your guide could make or break your wildlife-watching experience. They're the ones who are going to know where the animals will be and be able to track them down.
I once had a guide in Costa Rica that could literally track the animals by smell. He was an amazing guide and found us all of the animals that we wanted to see.
Have the correct attitude
Continuing along the lines of managing your expectations, there are also other attitudes to adopt when animal watching.
Be patient! This one can be hard I know! You're excited that you're finally going to see the animal that you've been waiting years to see. Animals have their own time schedules, so make sure to remain patient if you don't see them straight away.
Don't touch! Humans have this constant need to touch things. In the Galapagos Islands, where there are clear signs about not touching the animals, I saw people trying to touch the sea lions. Keep your distance and try not to disturb them, and definitely don't touch them!
Pack the right things
The kind of animal-watching that you're doing will dictate what you need to pack.
If you're swimming with whales then you're going to need your swimsuit, snorkel, and reef-safe sun cream. Whereas if you're going on a safari in Africa then you're probably going to need things like bug spray, binoculars, a hat, sun cream, and of course your camera.
It's important to have everything that you need so you can be fully present in the wildlife-watching experience, rather than worrying about what you've forgotten.
Volunteer with animals
If only a few days of wildlife watching isn't enough for you, then why not volunteer with animals? Instead of days, you can spend weeks with them.
Animal-watching can be an expensive experience. You can easily end up spending thousands of dollars to spend a few nights in a safari tent, waking up to lions outside your window.
Sure that sounds amazing, but it's not possible for everyone. One way you can still get unforgettable experiences is by volunteering. It's free, and you get your accommodation included in return for your time.
There are tons of animal volunteering opportunities on Worldpackers:
Best places for wildlife watching
Galapagos Islands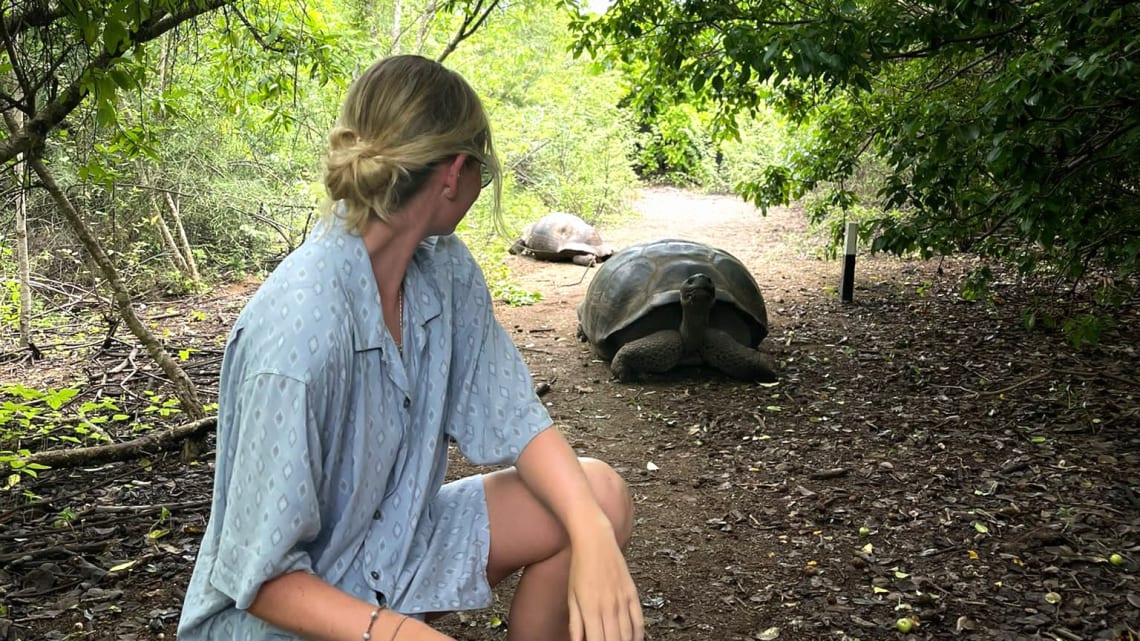 The Galapagos Islands are like nowhere else on earth. Isolated from the rest of the world, species were left to thrive and adapt in different ways to the rest of the world. You'll find species here that you can't find anywhere else. It's actually the place that helped Charles Darwin to develop his theory of natural selection.
Whilst the Galapagos Islands aren't the cheapest of places to visit, the wildlife is phenomenal — giant tortoises, Galapagos penguins, turtles, sea lions, hundreds of species of birds, whales, dolphins, sharks. The list keeps on going and going.
One of the best things about the Galapagos Islands is the conservation work that's continuing to protect the animals that live there. They are doing their best to educate people about wildlife, without tourism having a negative effect on the environment.
Staying on the Galapagos Islands can be expensive, so why not consider volunteering on a farm to spend more time there?
Kenya
If you're into wildlife, even a little bit, going on a safari is probably on your bucket list. Kenya is one of the best places to do one, with the chances of seeing the Big Five being pretty high. Especially if you plan your trip during the annual migration.
Can you name the Big Five in Kenya? It's lion, leopard, rhino, elephant, and cape buffalo. Most people head to the Maasai Mara in Kenya, which is considered to be one of the best safari parks in Africa.
Sounds amazing right? How about spending a few weeks in Kenya helping with wildlife conservation and horse riding?

Costa Rica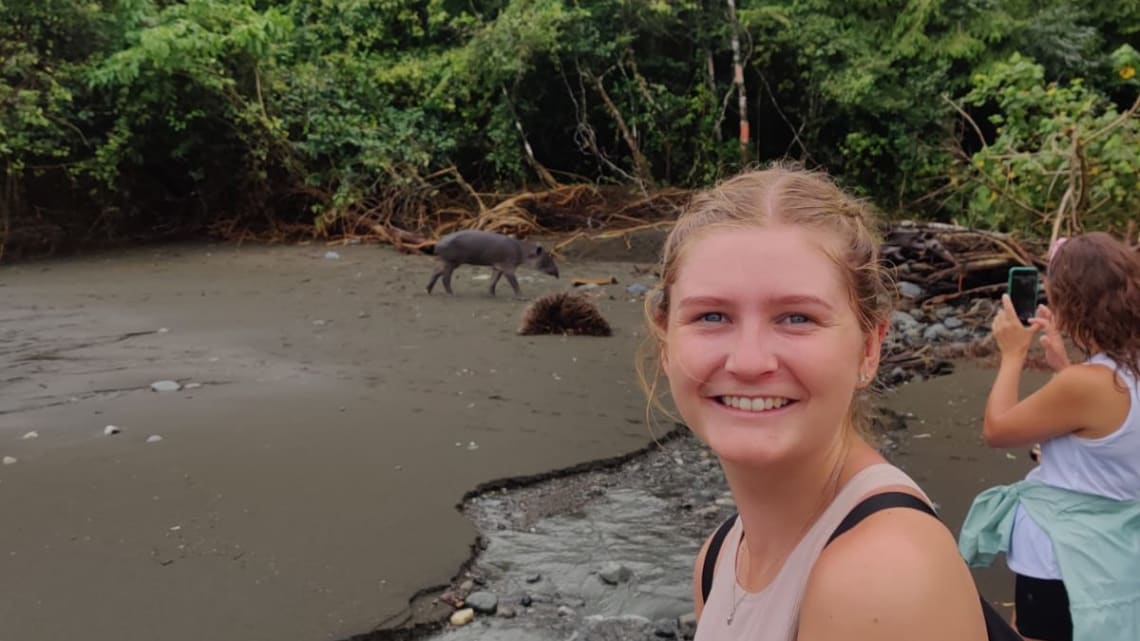 One of the first things you think of when someone mentions Costa Rica is dense rainforests overflowing with animals. Not everywhere in Costa Rica looks like this nowadays, but there are still some gems that feel completely untouched.
Places like Corcovado National Park and Cahuita National Park are two of the best national parks to visit in Costa Rica for wildlife and pure nature. Here you can find animals like sloths, tapirs, plenty of monkeys, snakes and if you're lucky, a jaguar.
There are over 70 volunteering opportunities on Worldpackers in Costa Rica!
Madagascar
We've all seen the movie, but is Madagascar actually like that in real life? Some parts of it are pretty accurate. It's where you'll find the infamous ring-tailed lemur, which tends to steal the show, but there are in fact over 70 different types of lemurs in Madagascar.
It has a similar story to the Galapagos Islands. Being 250 miles from the coast of Africa, the island of Madagascar was left somewhat isolated. It's one of the most unique and magical places on our planet.
Sri Lanka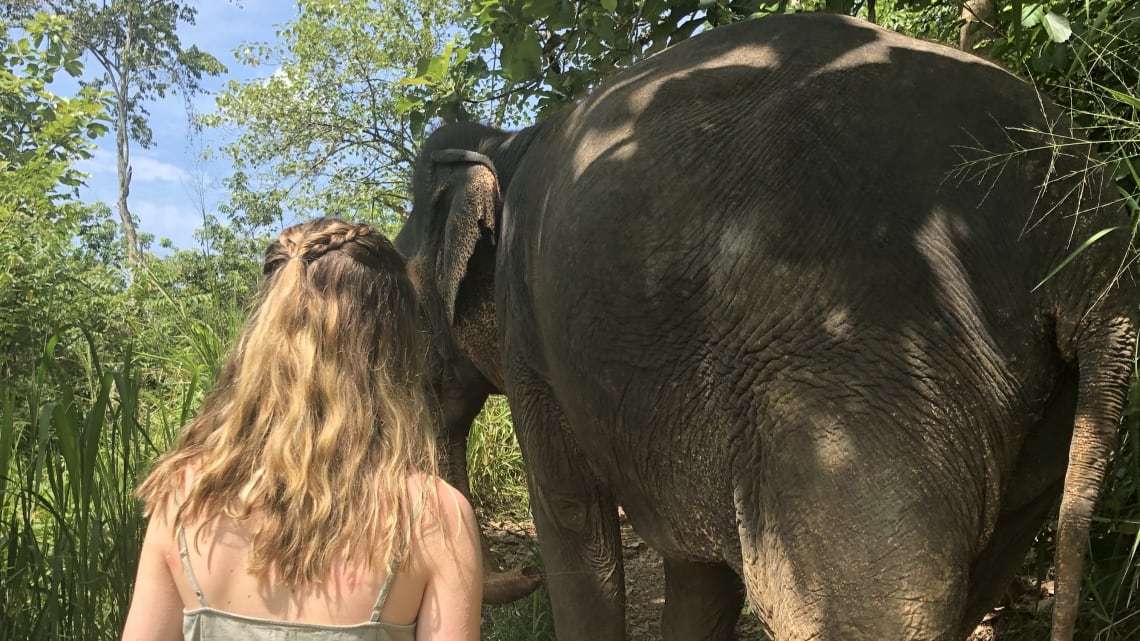 Sri Lanka is massively underrated when it comes to wildlife. There is so much to see here! Head to Yala National Park or Udawalawe National Park and you're guaranteed to see plenty of huge Asian elephants going about their day. Fingers crossed you'll also get to see a leopard too.
I was lucky enough to be riding in a tuk-tuk, coming back from surfing at sunset, when an elephant came out of the bushes and crossed the road right in front of us.
And it's not just the land that is filled with wildlife in Sri Lanka. Head to the beach and you'll be greeted with stunning coral, turtles, dolphins, and whales when the season is right.
Are you ready for wildlife watching?
If you've made it this far, then you should have a good idea of how to do wildlife watching the right way, and some of the best places to do it in the world.
If you like these tips, follow Worldpackers social media to keep up with the news: we are on Instagram, Tiktok, and YouTube!