What it's like to experience a Worldpackers homestay in Madrid
Travelers are all about authenticity... and a personal bedroom is always a plus. Learn all about my Worldpackers experience doing a homestay with a local family in Madrid.
5min
If you want to make any backpacker jealous, tell them your travel plans include a room to yourself.
Choosing to do a homestay experience with Worldpackers turned out to be one of the best decisions I've made, especially in between sharing rooms with volunteers in other hostels. Living with a family in a suburb of Madrid, I make my own schedule, travel into the city whenever I want, and "work" two hours between Monday and Thursday having English conversation with the family.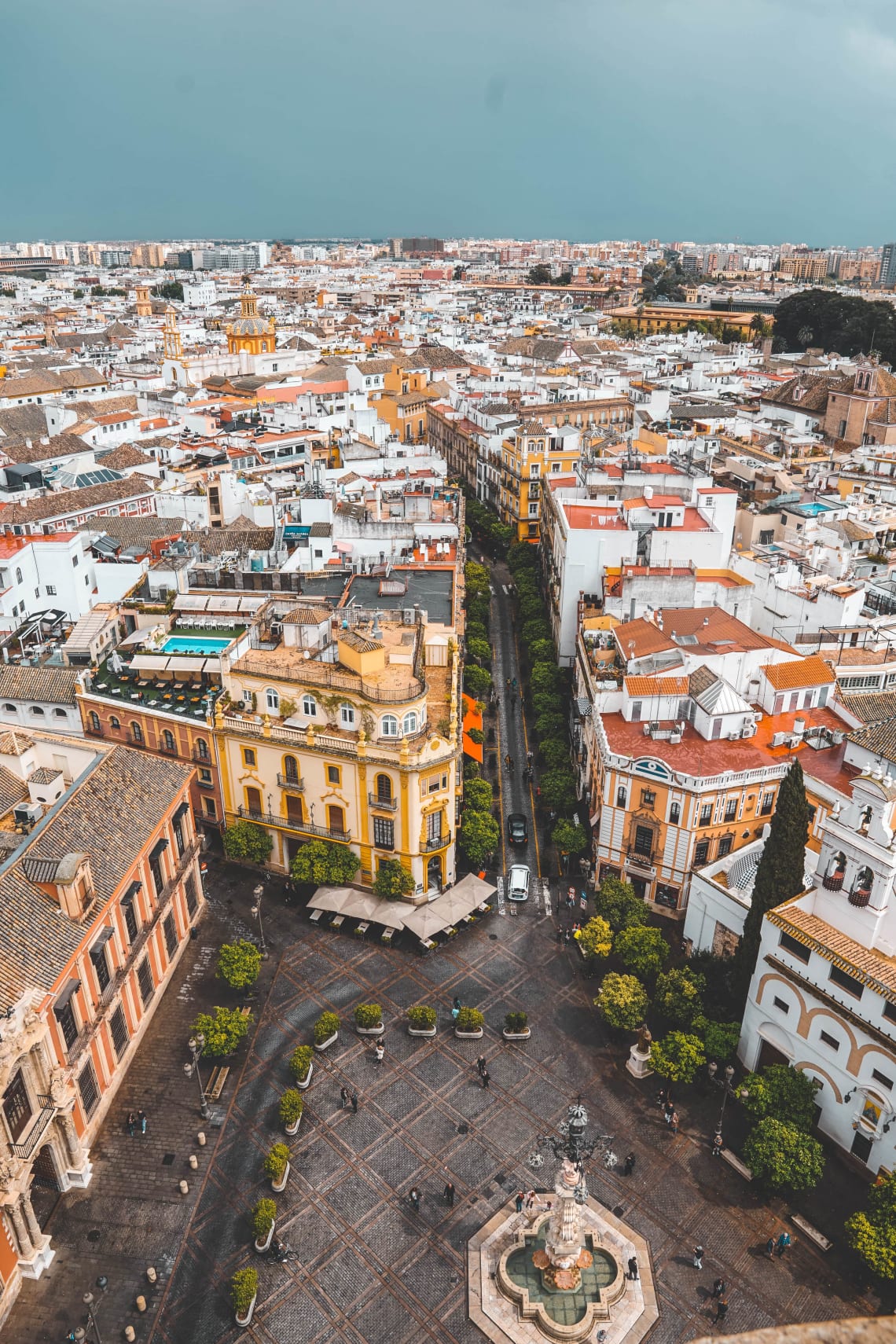 After initially contacting my home stay coordinator on Worldpackers, I was quickly connected to a family who lives in the suburb, Colmenar Viejo, just outside the city of Madrid. We met first in a Whatsapp video call.
I remember the family of four squished on their couch to fit in the frame of the screen. The seemingly nerve racking process was actually enjoyable. We stumbled through our broken English and Spanish, but were still able to communicate. We joked, laughed, and found ourselves excited to meet in person.
At first, it may seem daunting to have to plan an English conversation lesson, but really it is a very relaxing experience. I mainly had my conversation hours with the two older daughters in the family who already spoke some English and could have basic conversations.
Sometimes we'd just listen to music and translate, sometimes we played games, and the best part was teaching them slang and phrases we use back home. Even though I didn't have any experience teaching a language, they were happy to have someone there to correct their grammar and encourage them to speak the language.
I wasn't expected to cook, clean, or even do my own laundry; just speak English, but of course I couldn't help but lend a hand around the house where I could as my hosts were so gracious.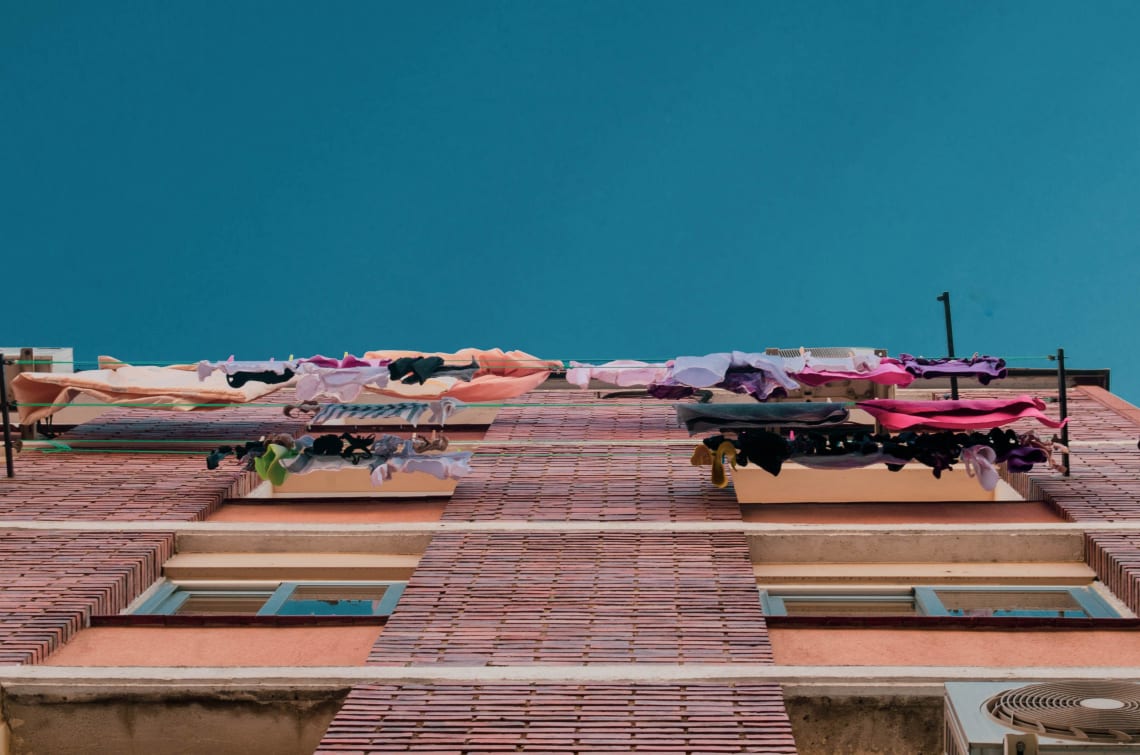 I lived in a typical Spanish home and quickly felt like I was part of the family when they welcomed me at the airport when I arrived. We had typical Spanish dinners together in our pajamas. In Spain, you eat lunch and dinner a lot later than in most places. We usually sat down to dinner around half past nine or ten.
We'd have delicious meals like Spanish omelette or Ensalada Ruso, a type of potato salad (Spanish people love eggs and potatoes), and we always finished dinner with dessert; either yogurt or fruit, which we ate with forks and knives!
My hosts treated me like family and offered their home as if it were my own. I enjoyed a fully stocked refrigerator, home cooked meals, the local pool and the company of the family. Of course, I also enjoyed the time I had to myself in my own personal room. It's a good place to study Spanish, listen to music, and have alone time.
For me, this arrangement worked perfectly for my plans to achieve residency in Spain. I had a temporary address to put on applications and a supportive home base. I was able to ask my family questions about the closest offices to reach and even had help with making appointments for the eye doctor, the bank, or any day to day questions I had.
It feels good to have a real home to stay in, to feel you belong somewhere; especially for travelers who are always in transit.
Initially, I was skeptical. Not only did the opportunity seem too good to be true, but I didn't think I would enjoy living in a suburb outside the excitement of the city. They assured me that the city was easy to access from their home through public transportation. Sure enough, I found myself making trips into the city two or three times a week and experienced the best of both worlds. I was also pleasantly surprised to discover that it's very easy to see Madrid on a budget!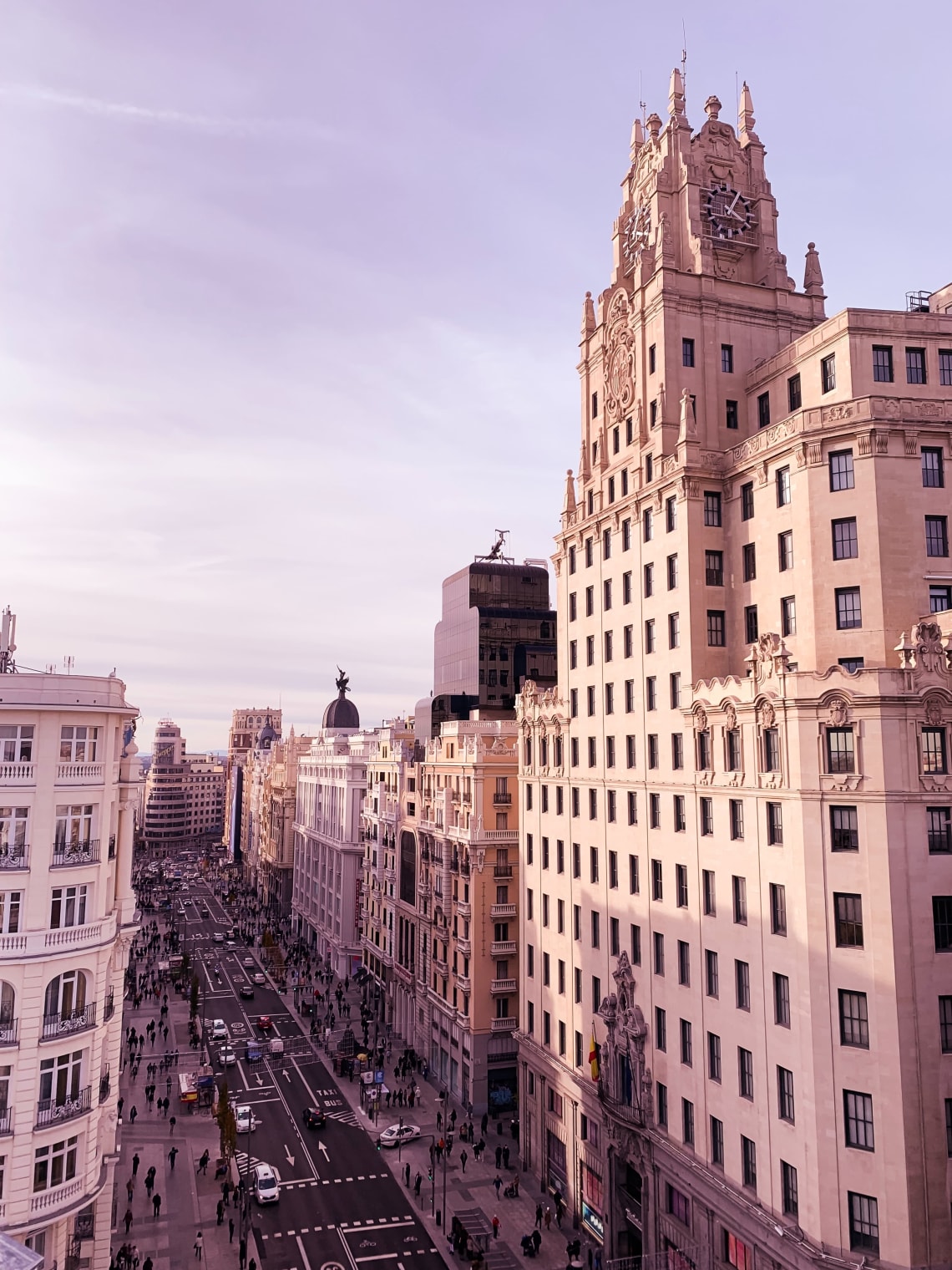 Although Colmenar Viejo is outside the city center, it is a properly connected suburb with reliable transportation to the city. As a person under the age of 26, I can afford a transportation pass, only twenty Euros a month, to give me access to all buses, trains, and the metro for the city of Madrid.
No doubt, having a transportation pass makes to feel you like you're "part of the club", traveling with locals and feeling like you have your sense of direction (although maneuvering public transportation can take some getting used to). Thankfully the suburb has cafés, grocery stores, banks, and restaurants that serve the residents here.
I'm never too far of a walking distance to anything I need, other than Primark, my favorite clothing store, which is located in the city center. Ask anyone in western Europe and they will know why I love this store so much. I'm also walking distance to my favorite restaurant, 100 Montaditos; a place you'll get to know very well if you're traveling in Spain.
I have a lot of free time so I am able to work on my writing, job searching, and relaxing in between. If I get an early start in the morning I'm able to spend the day in the city before returning to practice English with the family.
The family wants you to speak English with them, so it's perfect for people who don't speak any Spanish. You don't have to spend the whole time with them, but try to be around at the dinner table or hang out in common spaces to have opportunities to chat and get to know each other.
What brought me to Worldpackers in the first place was the ability to travel and save money by exchanging work for accommodation. I paid a small $250 fee for my home stay, and this included food and a private room and bath for five weeks. It also allowed me to still have money to travel on my free weekends, including trips to Portugal, Hungary, and different cities all over Spain.
Not only do I save money while traveling with Worldpackers, but I also travel in the best way possible. I really get to know a city and feel like a local. I got to experience living with and getting to know a real Spanish family. I ate traditional Spanish dishes for dinner, practiced my Spanish, and had lots of free time to explore the city.
If you want the Worldpackers travel experience, but can't handle the chaos of volunteer dorm bunking or you just need a break from it, I highly recommend a homestay. It's a low key, practical option for those who want to experience a new culture, city, and find a new family with a place to call home.