The best ways to save money while traveling
Dreaming of an amazing trip around the world, but feel like you can't take it because you don't have the money to pay for it? Use these travel tips for the best ways to save money while traveling!
13min
Let's be real with one another: there are thousands of articles out there about how to save money when traveling the world.
There's a good reason: in a world where everything has its price, we want to know if our dreams of traveling the world can become a reality. Especially when our pockets tend to be empty more often than full of cash... it's easy to feel like we will never be able to afford to travel the world.
The good news is that the world is always changing, and you no longer need to be wealthy to travel — you just need to know how to make the cash you do have work harder for you!
For example, by pinpointing the hidden travel costs you can avoid to save money, you'll quickly discover how easy it can be to travel on a budget. By the end of this article, you'll be perfectly prepared to plan a wonderful trip that won't cost you your entire life savings!

These are my very own budget travel tips, gained over the past nine+ years that I've been traveling, and the nine countries I've visited — with family, friends, and on my own. Some of these might be considered "travel hacks to save money" — I like to call it "good planning!"
You won't always be able to do everything on this list... that's okay. Use each trick when it suits your needs, and you'll quickly shave off some of the expenses that come your way!
The best ways to save money while traveling
Getting there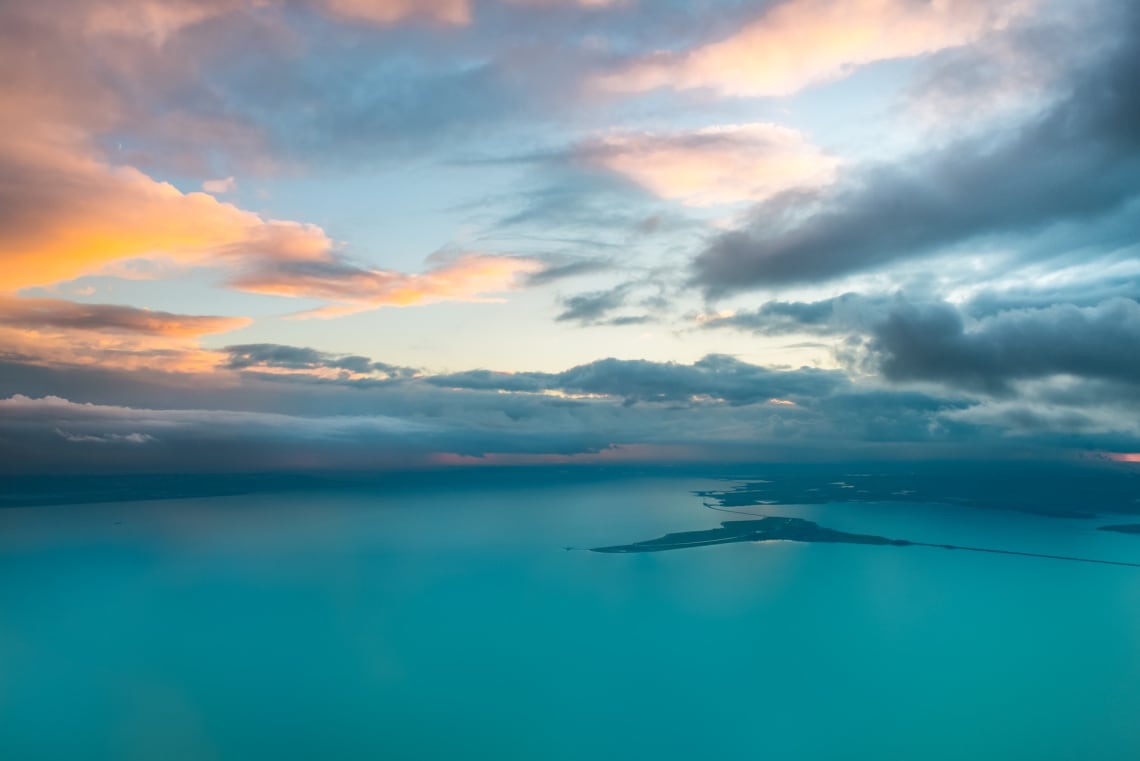 First, let's talk about the biggest expenses involved when we travel to a new place: getting there! None of us need the reminder of how expensive flights can be... but it is possible to fly without spending thousands and find cheap airfare anytime of year!
Here are my top five budget travel hacks to save money and find the best prices on transportation.
1. Travel in the "off" season
Most destinations have "off" seasons, or times of the year when there is much less tourism.
There are many reasons for this, but it is usually weather-related: people who are only going to be on vacation for one week tend to want to travel when they know they will have the best weather, so they can squeeze all of their activities into the short time they have.
If you travel to your chosen destination in the season when less people are going on vacation there, everything will be cheaper, from souvenirs to accommodation — that includes plane tickets!
2. Be flexible with your flights
Some of my favorite airlines, like NorwegianAir, offer excellent discount fares that are hundreds of Euros less on certain days of the week, or in certain months (such as those of the off-season).
If you don't need to leave or come back on specific days, this gives you the freedom to search for flights using the "Low Fare Calendar" search features that many airlines offer, which show you the cheapest days to fly.
I've gotten roundtrip tickets from California, U.S.A. to popular cities like London for $650 USD total — and if I'd been able to leave and come home on different dates, I could have done it for less than $400!
Letting price determine the days on which you fly can be a huge budget-saver!
3. Fly strategically
In many cases, the lowest-priced flights are flights that people don't want to have to take. They're those hopper flights that take you 15+ hours to get to your destination because they have ridiculous layovers.
Not many people enjoy flights that aren't direct, where they are forced to change planes multiple times or to spend hours in airports waiting for their next flight — but if that's all you can afford, you can make it work for you! Look for those flights with layovers in places that you are interested in seeing, and choose the ones that will give you five+ hours to explore!
I got to explore Athens for a day on my way home from Israel by choosing a flight with an 11-hour layover! Renting a locker for my luggage at the airport was no trouble, and exploring an "extra" city was lovely!
In some cases, it can also be cheaper to purchase separate, indirect flights to your destination — when I fly to Europe, I can often get cheaper flights to Oslo on Norwegian Air, then fly from Oslo to my actual destination.
Check out your options and play around with flights out of different cities, and you may find a great price! Be careful, though — if your first flight gets canceled or delayed, you don't want to be stuck paying for a ticket you can't use!
4. Skip the extra fees!
If you don't mind being assigned a random seat, don't pay to choose your own! This goes for on-flight meals, too — it's better to bring your own snacks and water, or to purchase something in the airport before you board the flight.
Another big money-saver: only fly with a carry-on bag! This not only ensures that your luggage will never end up in a different city than you, but also means you can skip paying checked baggage fees for every flight you take! If you have multiple flights on your trip, those savings add up.
By the way, if you travel with only one bag, you will be less inclined to buy too many souvenirs as they won't fit into your suitcase! That alone might save you a significant amount of money!
5. Fly "less"
What does that mean, exactly? I'm referring to the principle of staying longer in one country or region, rather than jet-setting to as many places as possible during your trip!
Instead of packing your trip with a whirlwind of flights to different places and spending all of your money on airfare, choose just a couple of destinations and spend more time there.
Not only will you save money, but you'll be able to enjoy those places more and really get a feel for them. This can also help you save money on food and lodging... but more on that later!
Alright, now you know how to score a cheap flight and you're ready to go! But getting a good price on your plane tickets won't be the only thing you need to do in order to travel on a budget... that's where saving on accommodation comes in!
Sleep for cheap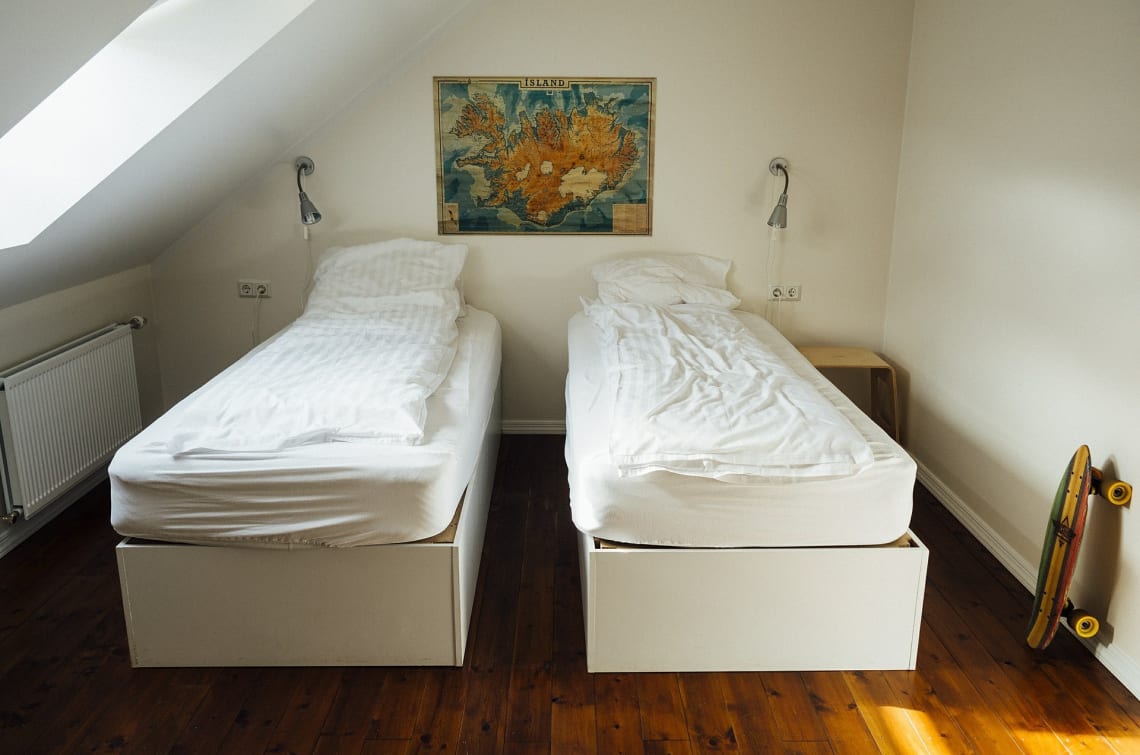 1. Discover hostels!
You may have heard of hostels already, but if not, know this: they're places that offer dormitory-style accommodations to travelers, where you can get a bed for the night instead of a whole room.
Staying in a hostel brings down the cost of traveling marvelously if you don't mind sharing a room with other guests! I've found staying in hostels to be an excellent way to save money on the road, as well as a wonderful place to meet people.
With communal living spaces, kitchens, lounges, and sometimes even free tours of the city, hostels offer some amazing benefits for the fraction of the price of a hotel stay! Websites like HostelWorld are fantastic resources for searching for affordable hostels, and you'll be able to read the ratings and reviews of other travelers so you'll know exactly what to expect when you arrive!
You'll be able to search for something that fits your price range perfectly! (Just know that if it only costs $10 to stay there, it may save you money, but it won't be a 5-star place!)
Pro tip: laundry on the road can be difficult to manage. No one wants to smell bad, but no one wants to pay too much to wash clothes, either! When you are looking at places to stay, be sure to consider if they have laundry facilities available. By booking hostels with free or low-cost laundry available, you won't have to worry about finding a laundromat.
Of course, if you are dedicated to savings, you can do what I do: bring your own soap and a laundry line to hang in your room and do your own laundry in the sink!
2. Try AirBnB or Couchsurfing
Sometimes, the places we want to visit aren't near big cities with hostels to stay in. In these cases, AirBnB can be a wallet-saver! If locals in the area are willing to rent out spare rooms (or even whole houses!) to travelers, you'll find them on AirBnB.
I've had great results with the app on my phone, and I love being able to meet locals in a more intimate setting. Often, AirBnBs in more remote locations will offer breakfast as part of the package, so you won't need to worry about eating out too much if you stay there. That's something you'll want to pay attention to — if you can book any place to stay that includes a free meal, you'll save yourself time and money as you travel!
For the adventurous, there is always Couchsurfing — it may be more hit-and-miss than something you're paying for, but I've heard some good success stories from friends who have tried couch-surfing, and been able to sleep on people's couches and air mattresses for free while visiting a new city.
3. Become a Worldpacker and stay somewhere for FREE!
If you become a member of Worldpackers (which costs only $49 per year) you could spend a whole year traveling and never need to pay for a place to sleep!
With Worldpackers, you can apply to hosts in the destinations of your choice, and if they accept you, you spend a few hours each day trading volunteer time for accommodation — and have a day or two off each week to explore the surrounding area!
I enjoyed my trip to Scotland last year so much more because I had some built-in friends at the hostel I volunteered at, and I got to stay in the country for over two months — all because I didn't have to pay for a place to stay while I did it! While it did mean that I had a "job" to do, I also had plenty of free time to explore and enjoy a new country — and more money to spend on other things because of the huge savings!
Accommodation will be a huge portion of your travel budget, so why not cut most of it out by joining Worldpackers and trading volunteer time for free accommodation, meals, and other perks?
You might just discover that it's the
best way to travel!
Have any questions about how Worldpackers works? Thankfully, you'll find answers easily — just message any one of the Worldpackers Experts and Bloggers, and we'll help you out! You can also check out the Broke Backpacker's firsthand account of what it's like to travel with Worldpackers.
Alright, so now you know how to budget travel with Worldpackers and cut down lodging costs to almost nothing.
Good work! But, you still need to eat...
Save money on food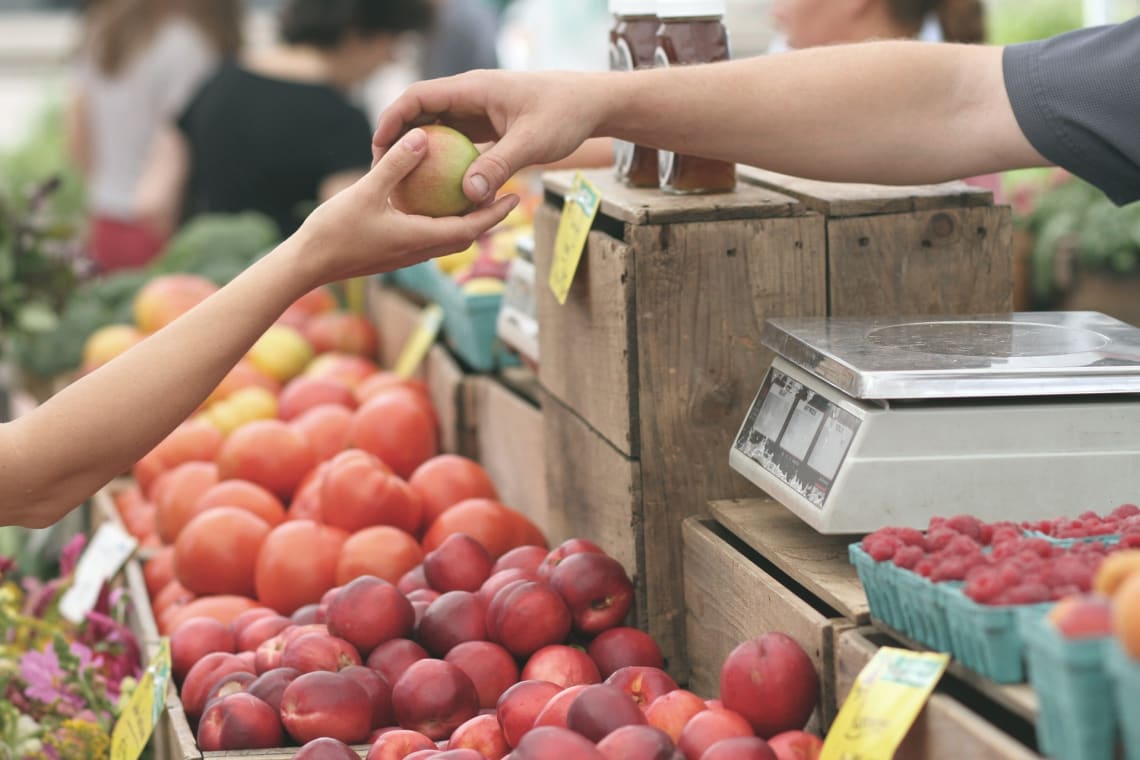 1. Instead of eating out, cook your own meals!
How to save money on food while traveling?
Shop at local grocery stores or markets, then prepare your meals in the kitchen at the hostel you're staying at!
This is another one of the perks of staying at a hostel or AirBnB with cooking facilities: it allows you to save more money by giving you a place to cook your own food. This will take a little extra time and planning, but by eating out as little as possible, you'll save yourself a lot of money!
If you're traveling to new places every few days, it can be a wise idea to take some of the cooking essentials with you, too! I stored oil and my favorite spices in some old, empty gin bottles so that I could cook without needing to purchase new spices all the time!
Pro tip: If you're like me, you'll want coffee or tea every day... and that can get expensive, especially if you are buying it at cafés! Instead, I suggest buying a tiny coffee press and a bag of ground coffee, then preparing it yourself. You will be so much happier if you can prepare yourself a comforting cup at any time, anywhere!
2. Eat local foods
I know it can be tempting to try to prepare the foods you are most comfortable with, like the ones you eat at home, but the truth is that this can often be more expensive than learning how the locals eat and doing as they do.
Skip the specialty stores that offer the brands you are used to and find out how the locals eat! Usually, you'll be able to find someone to tell you how to prepare typical foods, and they may even offer to teach you how to do other dishes as well!
People love to share their culture, so take advantage of this and be willing to learn and try new things! In Scotland, I discovered Scotch broth mix, and made myself twelve delicious meals of soup for about 12 GBP — for me, that was only $1.25 per meal!
3. Ask locals where to shop
No one can tell you the best place to buy groceries or eat out in a city or town like someone who lives there. As you make friends in the area, ask where you can get the cheapest groceries, and when or where good deals on meals can be found, and they'll probably be happy to point you in the right direction!
4. Find the discount section at grocery stores
Not all markets will offer this, but many large grocery stores in the United Kingdom have aisles with marked-down food. These shelves are usually filled at the beginning of the day with food that will need to be thrown away in a day or two, so they will mark down the prices to get rid of it.
This means you can get amazing deals on more expensive items, such as meat. If the hostel or wherever you are staying has a freezer, even better for you— you'll be able to purchase food when you find it, freeze it, then prepare it when you want to! This has saved me a lot of money.
Pro tip: If you're going to be in the region for several weeks, it can be worth it to see if shops offer membership discounts. In Scotland, I was able to use my hostel address to get a free membership card at a store that gave me money back on groceries that I purchased there. It was a great way to save a little extra on some otherwise expensive groceries!
5. Share meals with others
See if you can share meals with your fellow travelers! Everyone needs to eat, and many of the people you'll meet at hostels will be in the same position as you — they'll need to eat on a budget.
One of my favorite things about hanging out with other travelers was when we would all purchase part of a meal, then cook it and share it together — nothing brings people together like a shared meal!
This was a fun activity to do after a day of volunteering or exploring with new friends, and it helped all of us out by saving us the cost of a whole meal and the effort of cooking alone!
Finally, here comes the fun part (although I think saving money on anything is fun)...
Save money on tourist attractions and other adventures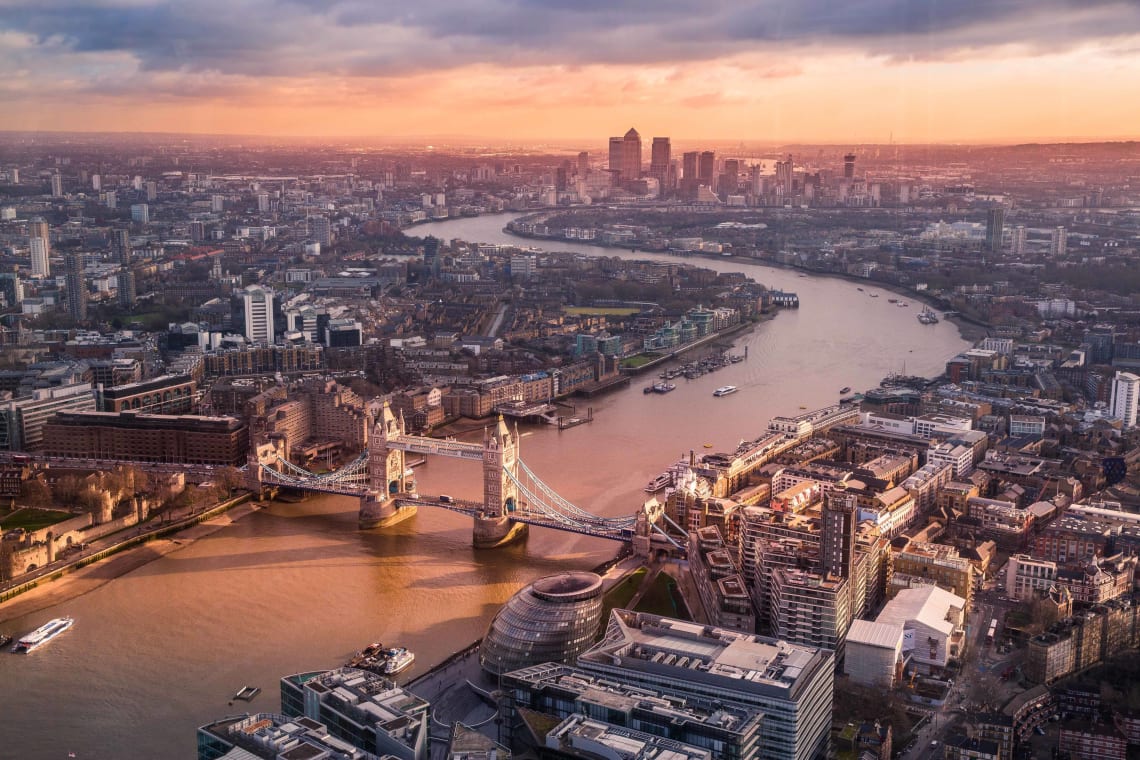 1. Take advantage of free attractions!
Know what kind of opportunities are available to you in the place you are visiting, and don't be shy about taking them! In many cities, you can find free walking tours or pub crawls, and hiking trails are always a fun, free place to explore in the countryside.
When my friends and I went to London, we made sure to prioritize the free stuff while we explored the city, so we visited the free museums, walked instead of taking cabs or the Underground, and just enjoyed the sights and sounds of the city. Not only did we have a great time, but it saved us some cash, too!
There will always be expensive things that you want to do or see, so by filling more of your time with the free-to-access items on your to-do list, you'll be able to save your money for the big-ticket tour that you've been dreaming of... while still having loads of fun as you travel!
Pro tip: Wherever you are staying, check with the front desk or your host and ask for a map, or get recommendations on the best free tourist attractions in the area. Your host(s) will be able to provide a wealth of information to you, and will probably even be more helpful than a website, as they may have helpful recommendations!
2. Use student discounts!
If you are a student, or still have a valid student ID card, it doesn't hurt to ask if various tourist attractions will give you a student discount on the price of admission.
Hundreds of museums and places of interest all over Europe offer significant discounts to students... in some places, often when there is a university nearby, even some restaurants may offer students a discount on food or drink prices! All you need to do is ask around to save a few Euros. It's entirely possible to travel Europe on a backpacker budget!
Just be sure not to forget your ID card at home — you'll need to show it to get the lower price in most cases. You might even be able to score a discount on certain City Passes, like the Oslo Pass or London Pass, that will get you into a long list of local attractions and popular tourist sites.
Final thoughts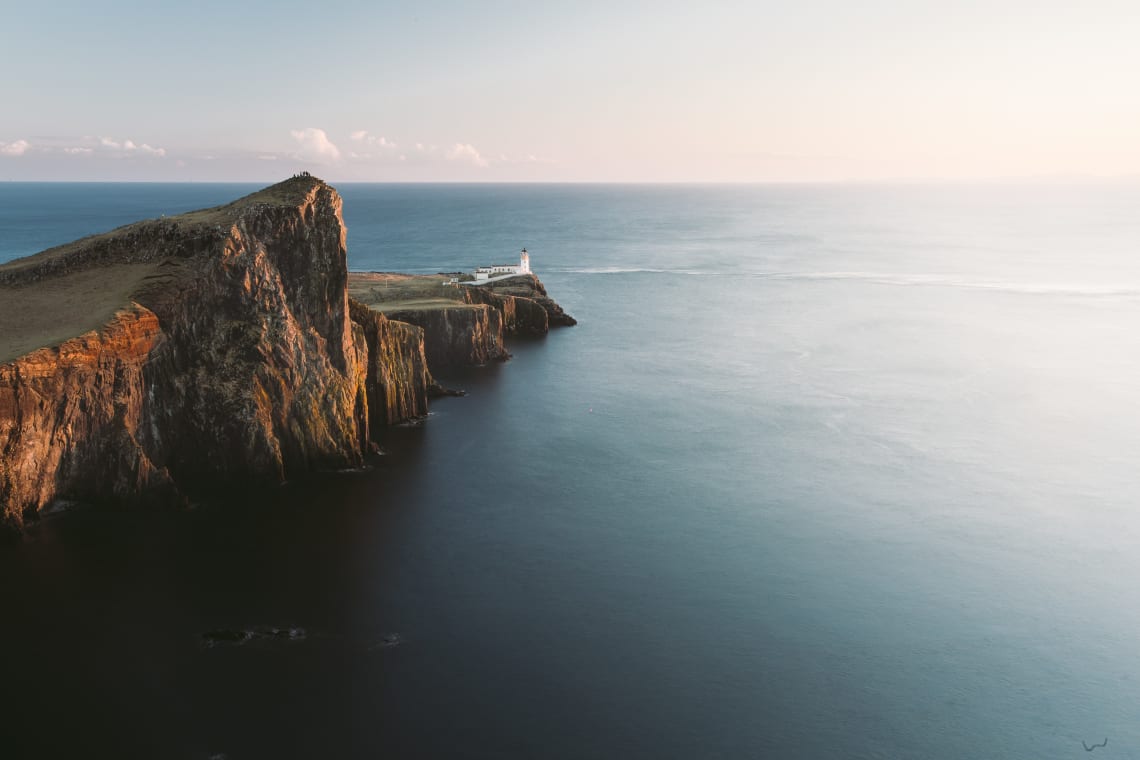 Now, there are some things to be mindful of regarding these tips — for example, if you decide to travel in the off-season, you need to make sure that the attractions in the place you want to visit don't totally close down during that time!
To make the best use of your money, all you need to do is use your smarts, explore your options thoughtfully, and do some planning... and these travel hacks will take you — and your money— very far!
What money-saving travel tips do you swear by?
If you'd like to share with your fellow Worldpackers, feel free to leave your own tips in the comments! We'd love to hear from you!