Balancing work and play as a digital nomad
How does a digital nomad find the right balance between growing their business and exploring the world? Here's the inside scoop on balancing work and play as a digital nomad!
5min
You've likely scrolled through your Instagram feed and something like this caught your eye — a lone figure enjoying a gorgeous ocean backdrop, swaying palm trees, with plenty of salty, turquoise waves gently rolling in.
You think, "they're so lucky! I really wish I was there soaking up all that sun with them. What a blast they must be having!" For some, this perfect scene is a beach bum's paradise, but for the owner of the photo, it happens to be their office of choice.
The life of a digital nomad is one that often appears carefree and glamorous on the outside, but is actually a very demanding lifestyle to lead.

Between all the highlights and curated photos we see online, digital nomads certainly aren't taking the easy road — even if they work for themselves while on the go.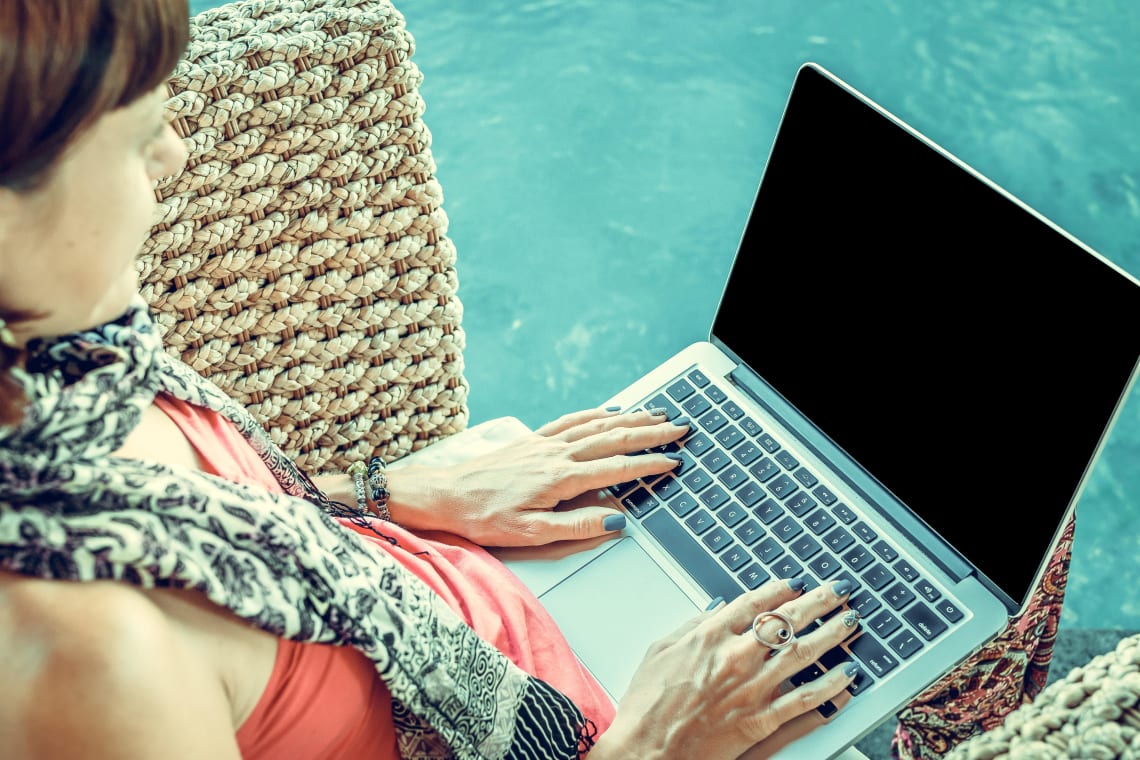 If you're a digital nomad, your business and pleasure are often mixed as you work around the world. You'd much rather spend your busy days in your happy place, as opposed to grinding from 9-5 in a lifeless cubicle. When you aren't working, you're off on some crazy adventure, probably still doing work.
What's the point of going on a vacation if you have to bring your job with you?
The truth is, a digital nomad is always striving to grow their business, get more clients, create endless streams of content, and further their skills. They choose this life instead of living at home and barely making ends meet.
With so much on their plate, it can be hard to slow down or take a break, which can lead to burnout. On the other hand, exploring their destination so much that they neglect their work can turn them into an even more stressed-out wreck sitting on a pile of to-dos.
With so much work to do and so many tempting environments to use as escapes, how should a digital nomad balance work and play? How can a freelancer divide their time in a healthy and efficient, effective way, ensuring they set aside enough time for both work and travel?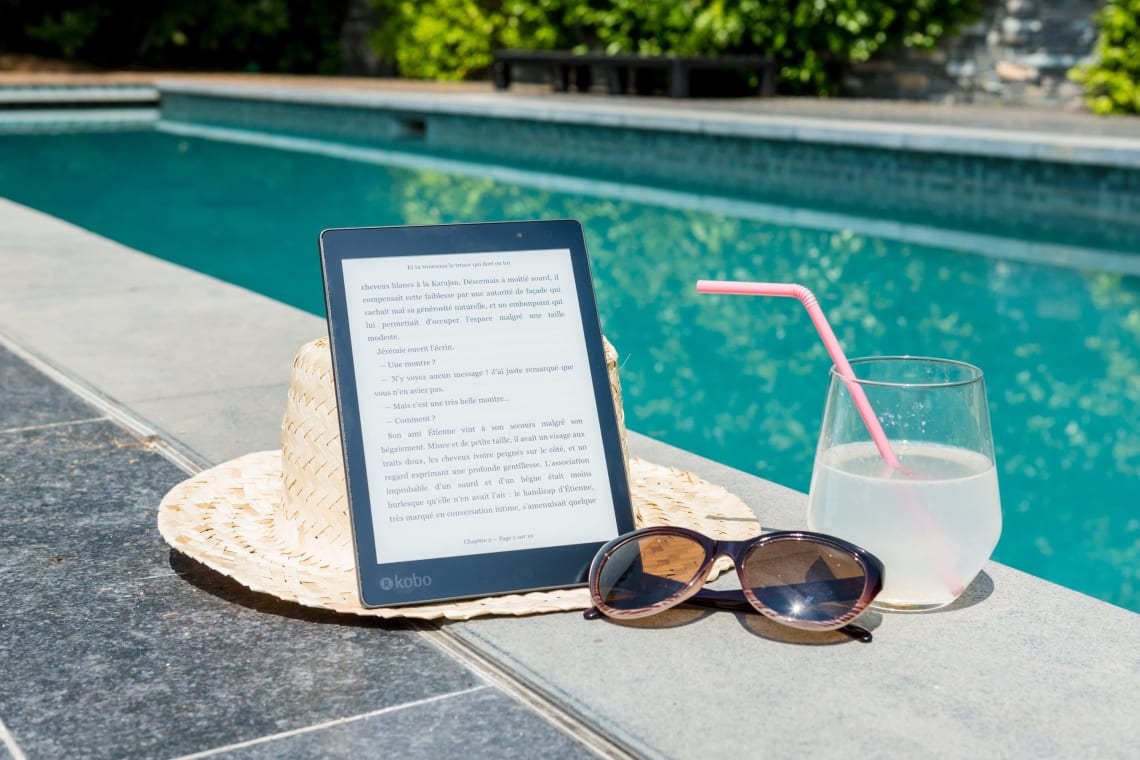 What it means to balance work and play as a digital nomad
As a freelancer, I wear a lot of hats. Balancing them isn't an easy task, especially when I've got to set aside time to maintain my personal friendships, my physical and mental health, and find time to travel.
Having my own schedule means that I've got to muster up the motivation and discipline to complete all these things in a timely manner.
Sometimes it works out rather nicely, and other times I'm floundering about struggling to get all my duties checked off for the day. I'm often tempted to overwork myself by keeping myself busy for long hours without taking breaks in order to get things done.
Balancing work and play is easier said than done.
Since I'm often working location-independent, I must remember to pack the right mindset before I go. For me, going on a trip isn't just some fancy getaway, but an opportunity to experience a destination as if it were my everyday life.
I set up a realistic work schedule just like any other employee has and leave the exploring for after dark and on the weekends. I even take vacations during the trip for extended fun. This sort of routine is important to keep in place. My work goes everywhere with me, and I am still learning when to separate myself from it and just relax.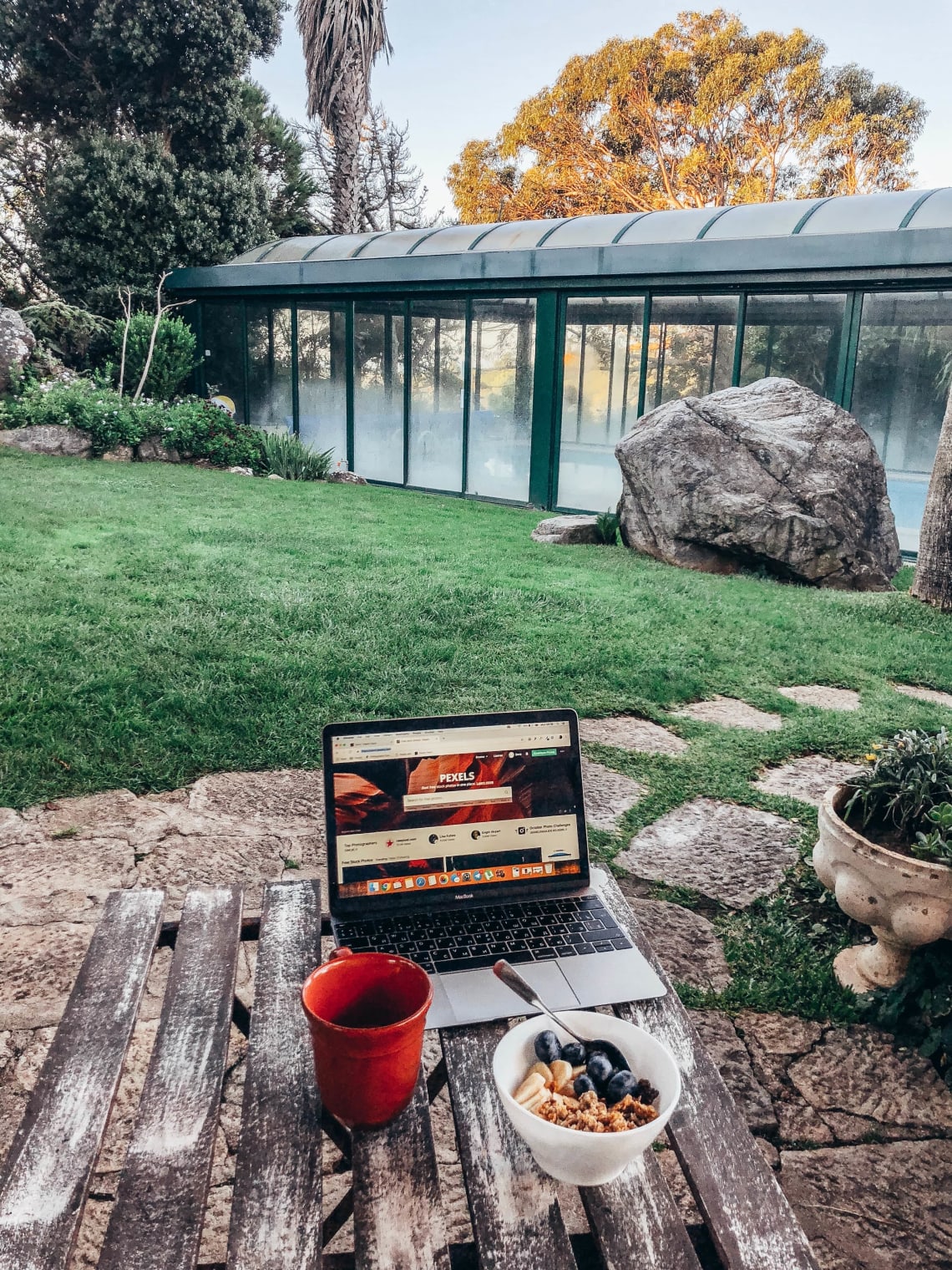 With distractions galore and the taste for adventure lingering in the back of your mind, it can be hard to stay in work mode from day-to-day. A digital nomad really has to maximize the hours in their day by working quickly and thoroughly so the fun can begin!
In order to be productive, it's important to learn how to minimize time-wasting activities and always strive to tackle something that helps you progress. Procrastinating will hurt you more than you realize when you choose to live the life of a digital nomad. If you put off your work enough, you'll eventually have to cut into the time you've set aside for satisfying your wanderlust.
In order to balance my work and play while traveling, I will constantly check my daily routine and tweak how each day is set up. Waking up early is a must, as well as having my work organized, setting small goals to reach throughout the day, setting time for breaks and other tasks, and being in a peaceful environment as I tune into some music with my headphones.
If I stick to this game plan, I find I can stop working at a good time and go enjoy the rest of my evening exploring my surroundings. Waking up in a new place is incentive enough for me to work as efficiently as possible, so I don't have to worry about work that much while I'm out discovering the world.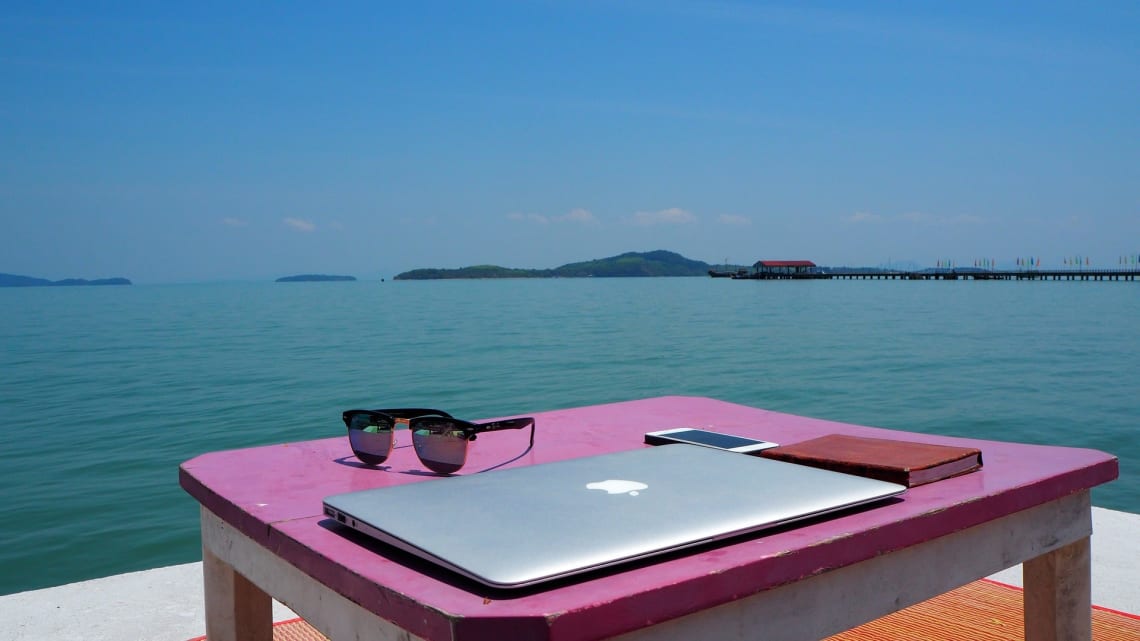 Why pursue a digital nomad lifestyle?
It's incredibly cathartic to wake up in a new location full of new sights to see, different foods to try, unique experiences to learn from, and more memories to make.
The constant state of change, the hustle and bustle of a big city, the slow pace of the rural countryside, or a balmy tropical locale inspires digital nomads to get the job done.
By immersing themselves in their destination of choice each day, it breaks the cycle of boring routine that they must adhere to in order to stay focused. This everyday adventure has the power to fuel creativity, clear your head, and give you that bold lust for life that can only be found through travel.

The life of a digital nomad is one that requires mental toughness, grit, and perseverance. Choosing the digital nomad lifestyle requires a major shift in one's mindset, attitude, and approach to time management.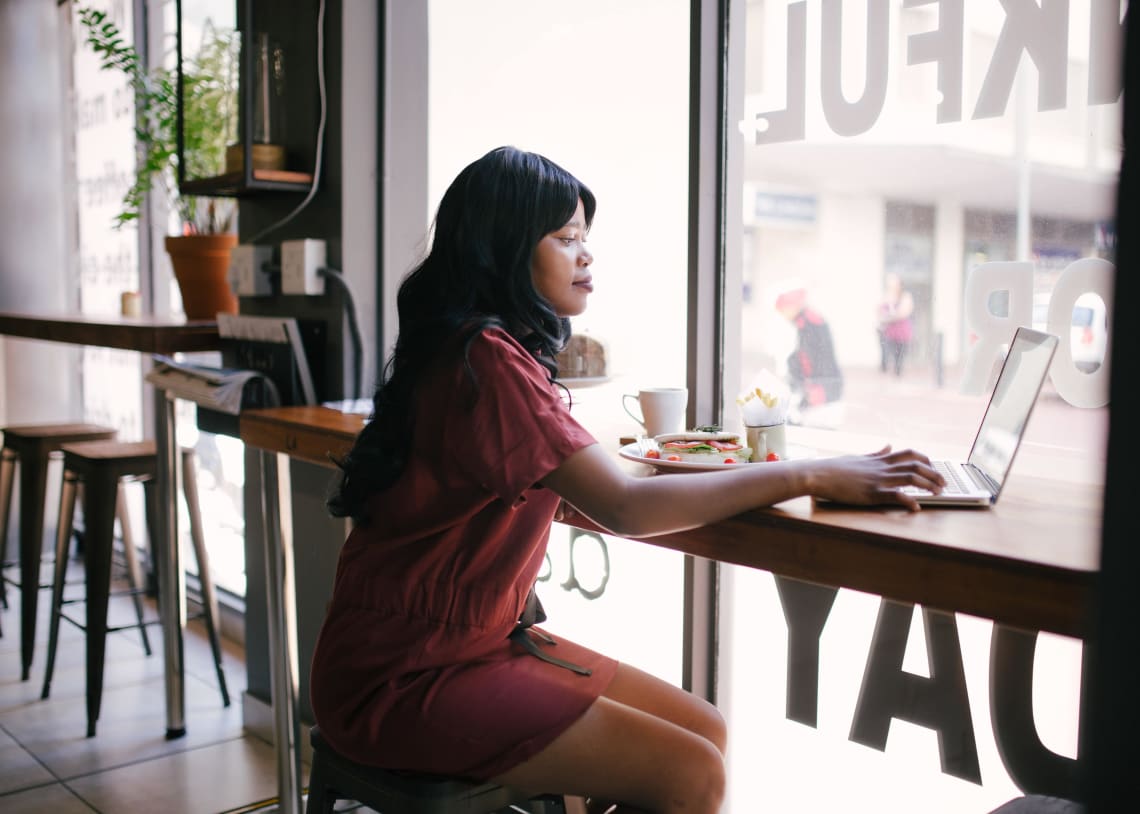 The digital nomad path is definitely the route for you if you love change, stepping out of your comfort zone, are passionate about your business, and want to experience the world on a more personal level.
If this is the life you choose, be sure to take breaks and practice self-care as you hustle through your workdays to avoid mental blocks, burnout, and to keep your health in check. We often forget to prioritize ourselves in times of stress or when we need to meet deadlines.
If you seek to educate yourself as much as you can and constantly work towards developing your skills, you will inevitably unlock the potential to share your talents with the world. You will discover how liberating working from anywhere on earth can be.
Balancing your work and play will serve as an integral part in your success, financial gain, and boost your quality of life as you care for your business and yourself equally.
Once you have the freedom to roam the earth as you please while building a life for yourself, traveling becomes that much more rewarding.
So if you're in, check out the 15 best cities for digital nomads in 2019, and jumpstart your journey today by using Worldpackers to exchange your skills for accommodation.
"Seek freedom and become captive of your desires. Seek discipline and find your liberty." — Frank Herbert