The best LGBTQ celebrations around the world
LGBTQ celebrations are growing and becoming more popular every single year. Whether you're a rainbow traveler or an advocate, learn the best LGBTQ celebrations around the world to go Pride-Hopping!
4min
As an LGBTQ traveler, it's important to find balance, feel comfortable, and discover the local LGBTQ community when visiting new cities and countries. With so many recent changes in legislation that have positively promoted awareness, such as the Gay Marriage bill across the United States, more and more LGBTQ Pride celebrations are popping up all over the world.

LGBTQ Pride-Hopping has become somewhat of a ritual practice among rainbow travelers, and as a result, LGBTQ celebrations are growing and becoming more popular every single year!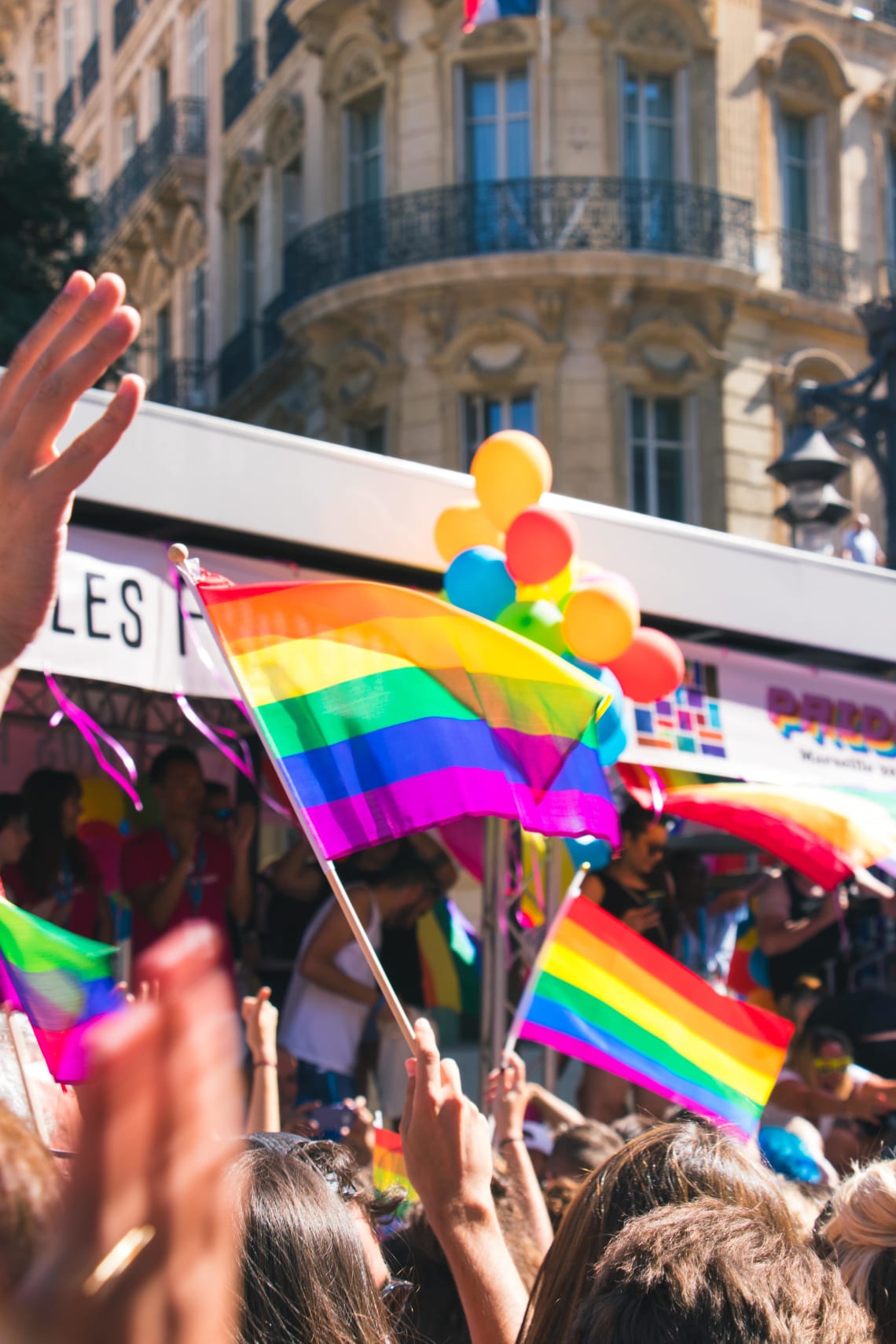 In the United States, Pride celebrations in the West are often held in the summer between May and August. Neighboring cities rarely collide dates so it's easy to visit a couple of Pride celebrations a month. For example, San Francisco, one of the largest Pride celebrations in the world, is usually a week or two after San Diego Pride, which is easily accessible via train or bus.
Los Angeles Pride also falls on a separate weekend, so Pride-hopping in California is easy and fun, not to mention the weather is usually perfect.
Worldwide, the bigger LGBTQ Pride celebrations aren't always better in terms of quality events, offerings and locations. There are some smaller LGBTQ Pride celebrations that are just as colorful and fun.
Hotels and hostels during a LGBTQ Pride event are often expensive and fully booked up to a year in advance. One of the best ways to experience Pride in a city is to volunteer in a hostel or a city-based organization that will allow flexible working to attend the desired events.
Worldpackers is an advocate for an inclusive and diverse travel community, and offers work exchange and volunteer opportunities in major cities all over the world in exchange for city-center accommodation... making it possible to be close to events of interest.
Here's a list of some of the best LGBTQ Pride celebrations in the world.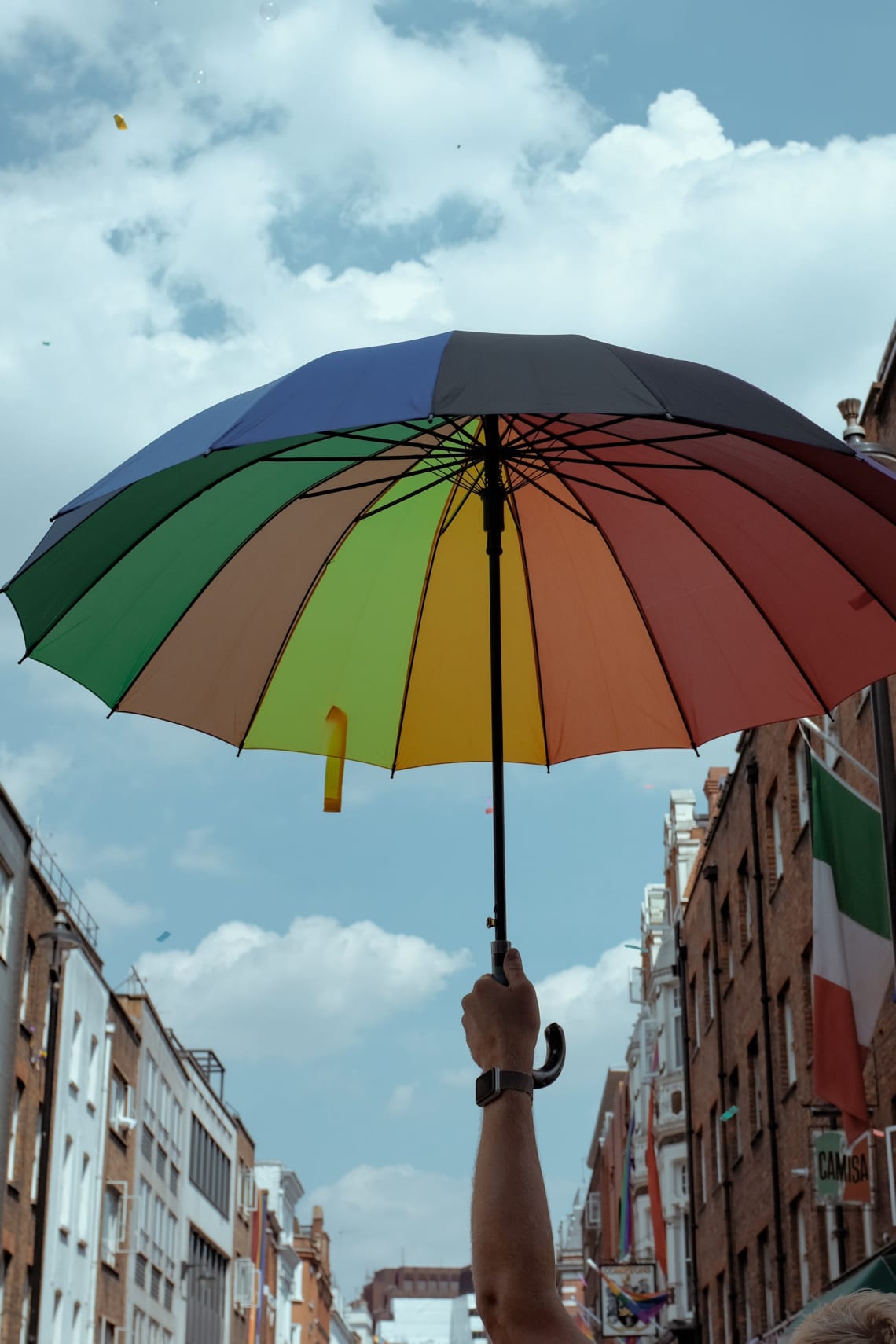 The best LGBTQ celebrations around the world
San Francisco is one of the most LGBTQ active cities in the world, famous for its Mission and Castro districts that are lined with bars, arts and LGBTQ centers. People travel from far and wide to attend the city's largest annual event, San Francisco Gay Pride.
Over one million people attend the parade which is over seven hours long and includes participation from corporate giants such as Facebook and Apple.
High Street shops are smothered in rainbows and local iconic monuments become home to pink triangles and colorful decoration in a city famous for its LGBTQ nightlife.
The volume of support San Francisco Gay Pride attracts every year makes it an overwhelming and exciting experience to be a part of.
A small Spanish island off the northwestern coast of Africa is also home to one of Europe's largest and longest LGBTQ Pride celebrations.
The towns of Playa Del Ingles and Maspalomas host LGBTQ events and gatherings over a two-week period, two times a year, one in summer (May) and one in winter (November). The Yumbo Center in Play Del Ingles is the hub of the island's glitzy LGBTQ bars and clubs, which offer up a diverse range of atmosphere from Ibiza style neon parties to leather and fetish, and even world-class cabaret!
The main parade at Maspalomas Pride attracts tens of thousands of spectators and is streamed on live television in Spain. There's something for everyone at Maspalomas Gay Pride making it one of the most dynamic, fun, and colorful LGBTQ celebrations in the world.
The Dublin LGBTQ Pride Festival is the largest LGBTQ Pride festival in Ireland and is usually held during the last weekend in June. Most recent Dublin LGBTQ Prides have expanded to a ten-day long event which offers cultural experiences as well as fun clubs and shows.
The Irish are notorious for their parties and the Dublin Pride parade, which slices right through Dublin City Center, is full of Irish charm, dancing and character. Global powerhouses such as Facebook and Amazon pass by on extravagant floats straight out of Dublin's very own Silicon Valley to put on a very well-invested show in front of ten of thousands of spectators.
Dublin Gay Pride is free and is spread across a wonderful city where every rainbow-covered concert house, pub and club all want to get involved.
Often overlooked in favor of the larger LGBTQ Pride celebrations in the British Isles, Newcastle upon Tyne (more commonly known as Newcastle) is home to what is in fact the largest free Pride celebration in the United Kingdom.
With an attendance of over 100,000 every year, spectators can enjoy a lineup of free entertainment including drag cabaret, former X Factor winners, British pop and dance acts such as Five, S Club 7 and Angie Brown. The festival is held in the city's Exhibition Park and it is taken to the 'Pink triangle' after-hours with a good collection of LGBTQ bars and clubs.
Enjoy the Geordie accent with a pint of Newcastle Brown Ale while waving a Pride flag through the largest city in northeast England.
LA Pride is Southern California's largest LGBTQ event. There's a fun annual parade that travels through the West Hollywood (WeHo) area during the main weekend of the event in the beginning of June.
Big name bands perform at West Hollywood Park which is also home to Latino dance tents, a carnival and LGBTQ memorabilia outlets. The bars in the Los Angeles LGBTQ area of WoHo are thriving during the Pride celebration.
The city hosts continues to host events over a two-week period running up to the main Pride weekend at Universal Studios and the Dodgers Baseball Stadium. Expect only a world-class display at the heart of Hollywood with flamboyant and colorful displays, upbeat energy, and contagious positivity all around.