Establishing an online presence in 6 easy steps
Establishing an online presence is critical to the long-term success of your business. Read the full article to learn how to improve your online presence and move up in the SERPs!
9min
Growing and establishing an online presence is critical to the long-term success of your business. Building a website is only the first step to attracting clients. If your business isn't listed on the first page of Google, you might as well not exist online. Did you know that 95% of online searchers never go to the second page? That's an alarming statistic, especially if you're still lagging behind on page 15.
Now you can begin to realize why it's mission critical to build an online presence in order to increase your discoverability, build trust, and grow your reputation. So, first, what is an online presence anyway?
Think of an online presence as a trail of bread crumbs leading to everywhere you have an active profile with a backlink to your website. Building an online presence is by no means something that happens overnight, but rather it's a long play game that takes six months to multiple years depending on your goals.
This article will provide you with proven actionable steps to improve your online presence and gradually move up the search rankings over time. You will learn how to perform a site audit, get your business listed in all online directories, build backlinks from reputable sources, build your email list, use guest blogging to your advantage, and track performance.
Those who invest in search-engine optimization (SEO) will reap the most rewards as the search algorithm continues to change and ultimately increase their business exposure, clients, and revenue.
Before we dive in, it's important to note that there are a lot of resources for digital entrepreneurs out there, even those just starting out on their journey. For example, you can build your digital portfolio and skills through Worldpackers work exchange opportunities related to communication and marketing and/or SEO and web development. I'll talk a bit more about Worldpackers and work exchange later on, so keep reading!
Establishing an online presence
Perform a complete site audit to check your current online presence
Get your business listed in all online directories
Accumulate more positive reviews from past customers and friends
Start building high quality backlinks from reputable sources
Build your email list and professional network
Provide consistent, valuable content
1. Perform a complete site audit to check your current online presence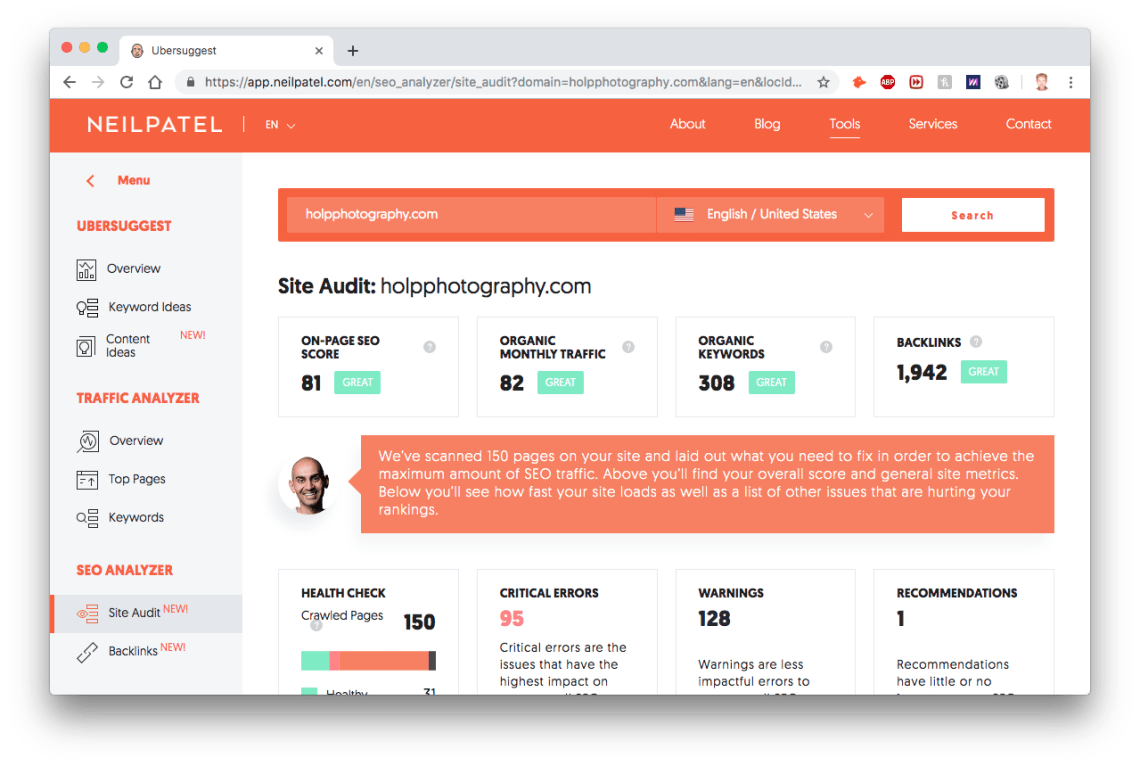 The first step to determine your overall online presence is to run your website through a comprehensive auditing tool. Don't worry, this has nothing to do with the IRS or taxes penalties.
There are many websites out there offering this free site audit test. I personally use and highly recommend the free audit report and SEO analyzer on NeilPatel. He's one of the top SEO experts in the world with lots of excellent resources on various topics related to SEO.
This will provide you a score for organic monthly traffic, keywords ranking, total backlinks, website loading speed, etc. It's not necessary to understand what all of these metrics mean; just realize that they are important factors in search algorithms to accurately rank your website.
As a general rule of thumb, the website with a high domain authority and lots of backlinks will typically rank very high in search results. So, the question is, how can you improve your chances of being among the elite SERPs (search engine results pages) on the first page of Google?
2. Get your business listed in all online directories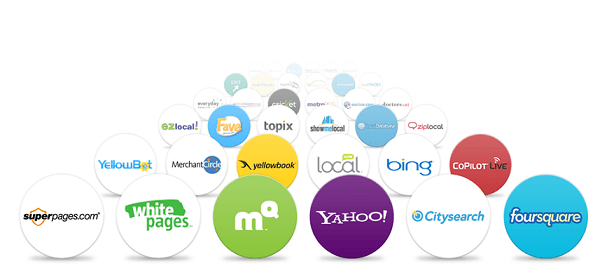 One of the best ways to quickly signal to search engines that you're open for business and welcoming new customers is to get listed on all the myriad online business directories.
The best way to verify your business information is listed accurately is to use a service like Moz Local. This will display your online presence across a small subset of directories. You want to make sure all the information (full address, phone number, business hours, website) is up-to-date, accurate, and consistent across all platforms. This is a positive signal to search engines that your business has a physical location and not a spammy scam.
It's possible to update all the directories manually, which is both time-consuming and tedious (believe me, I have first-hand experience), or you can choose to invest in an online aggregator service (Manta, Yext, Yahoo Local, Synup, etc) to automate the process for you. It typically takes a few hours or 1-2 days to populate the major local listings with your business information.
If you prefer to do it yourself and save the money, here's a not-so-complete list of the Top 57 Online Local Business Directories. You should notice a marked improvement in your overall search ranking within the next few months, especially if your competitors are not actively maintaining their online presence and reputation management.
3. Accumulate more positive reviews from past customers and friends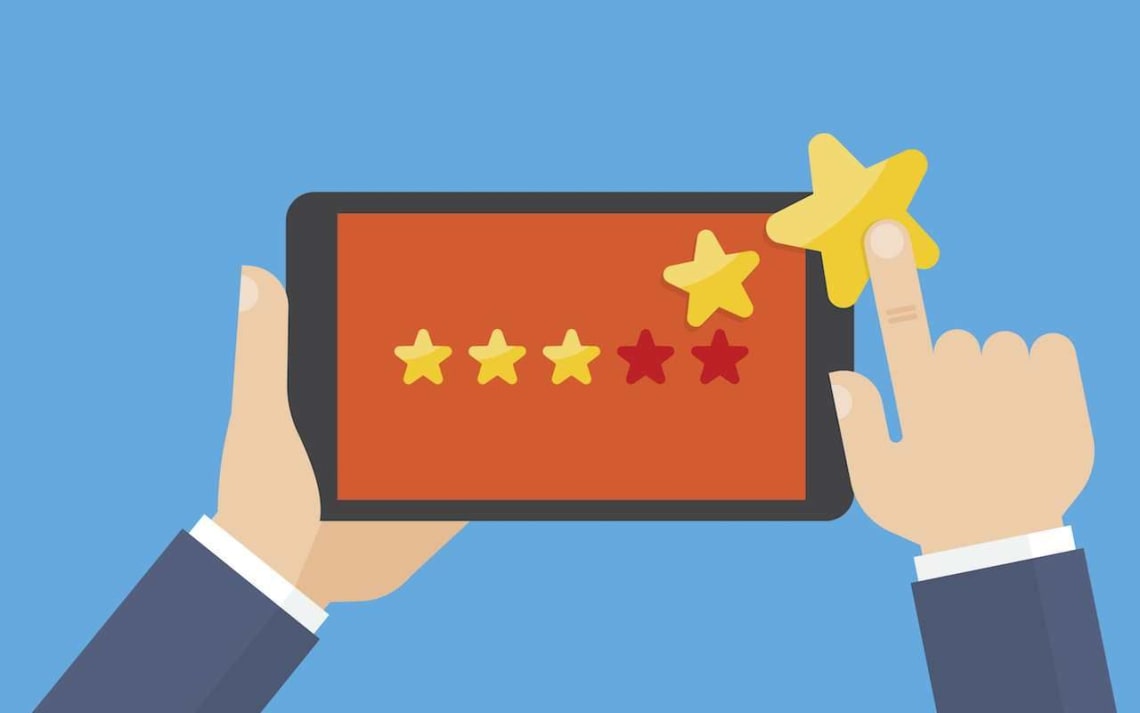 If you don't already have one, create a Google My Business account immediately! Once you're all set up, start reaching out to past customers and friends asking politely for a positive review. The ones who matter don't mind, the ones who mind don't matter.
These days, 88% of consumers trust online reviews as much as personal recommendations. Reviews strongly impact the success of a business.
Think about it, let's say you're traveling in an unfamiliar area of Southeast Asia. You're looking for a delicious Vietnamese restaurant near you. Your friends are not around to ask for recommendations, so you turn to Google Maps or Yelp instead. Are you going to eat at a Vietnamese restaurant with zero reviews or one with 95 positive reviews and 4.5 stars? The answer is obvious. That's precisely why review management needs to be a top priority for every consumer-facing business.
Furthermore, Google is encouraging businesses to respond to reviews in order to improve their local SEO or online presence. According to the ChatMeter, businesses should "interact with customers by responding to reviews that they leave about your business. Responding to reviews shows that you value your customers and the feedback that they leave about your business."
High-quality, positive reviews from your customers will improve your business's visibility and increase the likelihood that a potential customer will visit your location. Start getting more reviews for your business!
4. Start building high quality backlinks from reputable sources
What is a backlink? It's simply an incoming hyperlink from one webpage to another website. Nothing complicated, but the process of obtaining them can be frustrating and tedious.
Every comprehensive SEO ranking factor study has found that the number and quality of links pointing to your website is the #1 factor most correlated with ranking high in search results. There are many resources available to learn the best techniques to build backlinks to your website.
It's worth mentioning that not all backlinks are created equal. Do-follow backlinks from trustworthy, popular, high-authority sites are considered the most desirable backlinks to earn, while backlinks from low-authority, potentially spammy sites are typically at the other end of the spectrum. For example, you can hire a freelancer right now for cheap on Fiverr to build backlinks to your website but there's no guarantee they will necessarily fall into the first camp of high quality and high authority domains.
I recommend using a backlink management tool like SEMRush or Link Explorer for competitive research to discover the most successful domains in your niche that will gladly link to you. If you're a travel influencer, food blogger, or freelance writer, you can also reach out to other blogs in your niche and offer to write guest posts in exchange for a valuable backlink to your website. Sometimes other bloggers will reach out to you if you're lucky.
If this seems like too much work, you can simply hire a blog outreach service like OutreachMama to pitch blogs on behalf of your company. For more information, check out The Ultimate Resource Guide to Blogger Outreach.
5. Build your email list and professional network
Setting up an online marketing presence is essential to creating a web presence. An email list is the most powerful asset available to you in the digital age. Email marketing is truly the most effective and efficient way to reach new potential clients and grow a reputable brand.
Did you know that email marketing acquires 40 times more customers than Twitter and Facebook combined? Pretty incredible! There are many ways to grow your email list without a lot of work. You should definitely be collecting emails on your website and send a regular newsletter with updates. However, this is usually a painstakingly slow process unless your website is ranking high in search results.
To that end, I highly recommend a free extension called Hunter.io which allows you to find email addresses in seconds. I routinely used this tool to build an email list of luxury hotels while traveling for over a year in South America. From there, it was just a matter of putting together an email script, offering something of value, sending at the right time of day, and getting in touch with the person in charge. In my case, I contacted the hotel managers and arranged free accommodation in exchange for professional photos.
To grow your professional network I can't stress the importance of LinkedIn enough. With over 500M users, it's the largest professional network and source of high-quality B2B leads in the online world today. Whether you're looking for a full-time job at Google, freelance work, professional advice, or new clients, you should be actively growing your presence online on LinkedIn.
Remember, it's not always what you know, it's who you know. Your network is your net worth! That one key person in Human Resources could be your ticket to an interview and landing your dream job at Airbnb. Not to mention it's also a great way to get your name out there. Start connecting with more founders, marketing professionals, photographers, writers, or real estate agents.
6. Provide consistent, valuable content

Your top priority should be on providing valuable content whether through your blog, eBook, podcast, newsletter, live streams, or photo sites. What is your audience already engaging with, talking about, or sharing on social media?
Check out BuzzSumo to find what performs best in your industry and find influencers to promote your content. Whether it's a blog, podcast, ebook, or long-form video content, you should be actively updating your growing community.
Sometimes it's difficult to stay motivated if you're consistently pushing out new compelling content and no one is reading it except your parents and close friends. Don't get discouraged. I can't stress that enough. Keep coming up with new ideas and getting your message out to the world.
Think local, act global. Don't get stuck thinking you can't put something out there until it's perfect — there's no such thing. The most important thing is to have the confidence and motivation to hit the ground running. With enough momentum in the direction of your goals, you will start to see a steady uptick in viewership, followers, social shares, or whatever metric you use to gauge success.
It's also important to regularly update your blog, for example, as a positive signal to search engine algorithms that your website is actively maintained and popular on the web. Slow and steady wins the race.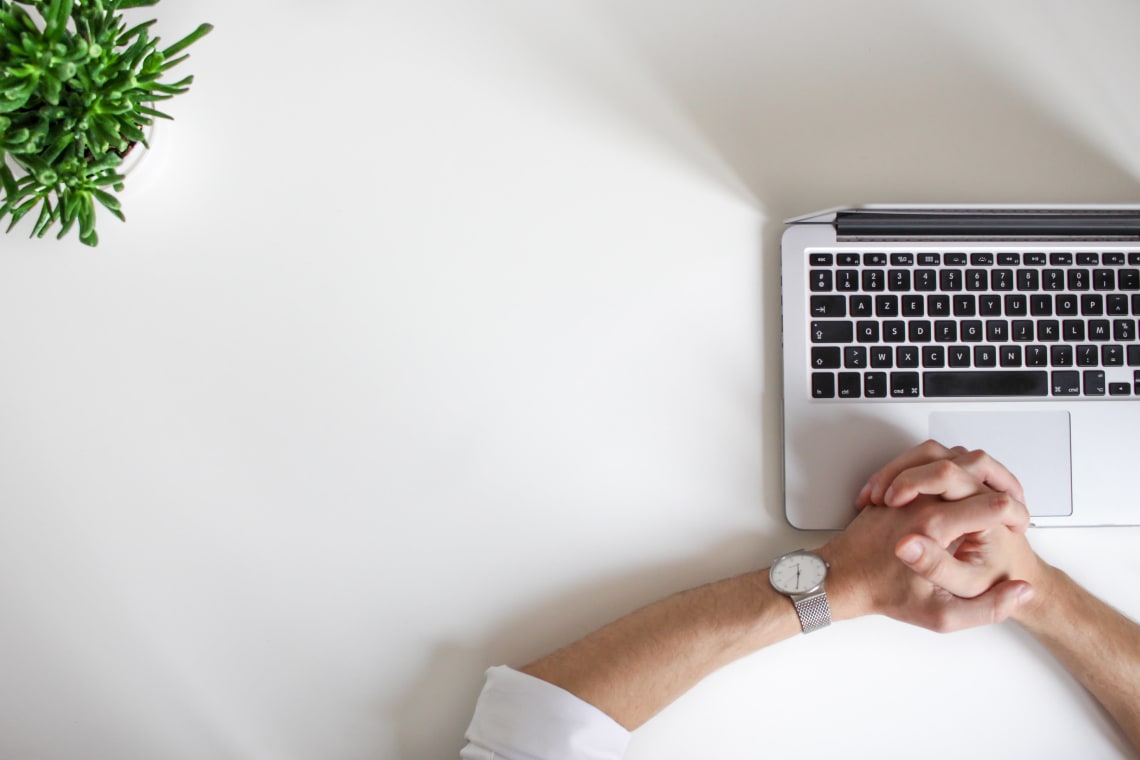 I sincerely hope you enjoyed reading my article on how to build an online presence.
My goal is to provide you with the actionable proven steps to reach sustainable success in the online world. Securing a domain and building a website is only the first step to achieve long-term online marketing success.
Creating an online presence is a time-consuming process, but if you deliberately put in work every day, consistently release new content, and measure your progress over time, your brand recognition and exposure will reach great heights.
I'm a travel photographer and digital nomad currently based in Austin, Texas. I was doing a work exchange at a hostel right here in my hometown for over a month. It's a beautiful old Victorian style house, historic landmark, located close to downtown owned by the famous travel writer, digital nomad, and author Nomadic Matt.
I found the opportunity on Worldpackers, which is a collaborative platform aimed at connecting travelers with hosts all over the world, where they can exchange their skills for free accommodation, meals, and more. Worldpackers offers thousands of opportunities to work with hosts in pretty much any destination you can think of. It's a great way deepen your travel experience and really live like a local, while saving up to 60% on expenses!
This was a valuable experience that allowed me to meet new people, save money on rent, and relax my wanderlust after exploring South America for over a year. Long story short, I bought a one-way ticket to Panama City in January 2018 and traveled all the way down to Patagonia in Southern Chile and Argentina.
It was the most incredible adventure of my life and I have very few regrets! I'm still in the process of writing my full-length travel memoir. In the meantime, you can read my free eBook turned blog post entitled how to travel the world on a shoestring budget or go to my website.
Thanks for taking the time to read this article. If your dreams don't scare you, they aren't big enough. Go forth and conquer!