How I had the best Worldpackers experience in Ecuador
A summary of how I spent one month living and working in Ecuador, and how Worldpackers helped me have this awesome experience!
5min
When I decided to visit South America, I was keen for an in-depth cultural experience. I really wanted to improve my Spanish speaking skills and meet locals.
Considering I had only traveled to Europe before, I also really wanted to explore a different continent and see what life was like just below the USA.
To really get a good grasp of Latin American culture, while saving money and continuing my work experiences, I decided to use Worldpackers for the first time.
I had previously met a Brazilian at a hostel in Barcelona who was using the program and highly recommended it to me.
So I began my research and decided to start my journey in Ecuador because I found some really cheap flights to Quito from Florida. I ended up booking two Worldpackers jobs to complete in one month, with two weeks in each job.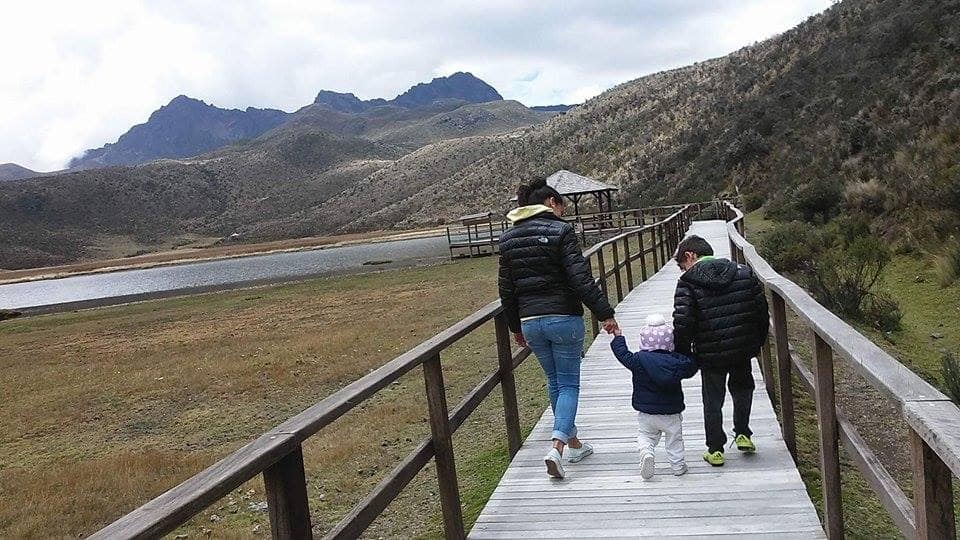 At the end of this month in Ecuador, I was truly in love with the country and with the idea of doing work exchanges abroad.
I had lived with locals and learned so much about their way of life, and I could now hold a decent conversation in Spanish.
I had also seen some incredible natural beauty, and I had barely spent ANY money. Both of my hosts covered the majority of my meals and of course, my accommodation, so I only really spent money on bus tickets to various attractions, which didn't even add up to much money at all.
Living and working in Quito
My first work exchange was at La Antigua Hosteria in the small town of Lloa, located just outside Quito.
The lodge was only open on the weekends, so during those days I lived in the lodge and helped out with cooking, cleaning, housekeeping, and serving food to the restaurant guests.
The building itself was gorgeous: a giant, rustic lodge full of interesting, heartwarming decor and quaint little rooms. The scenery here was stunning, with rolling hills and mountains in the background and friendly animals roaming everywhere.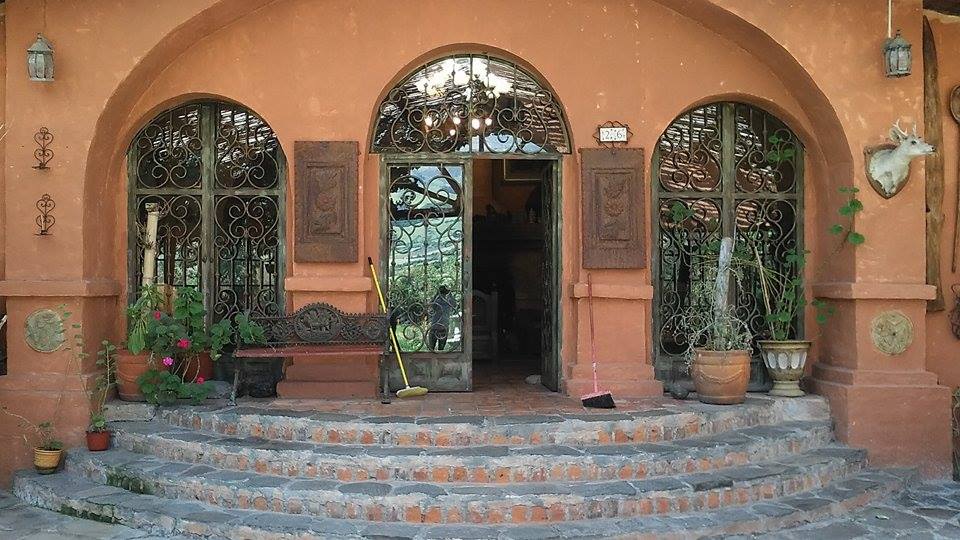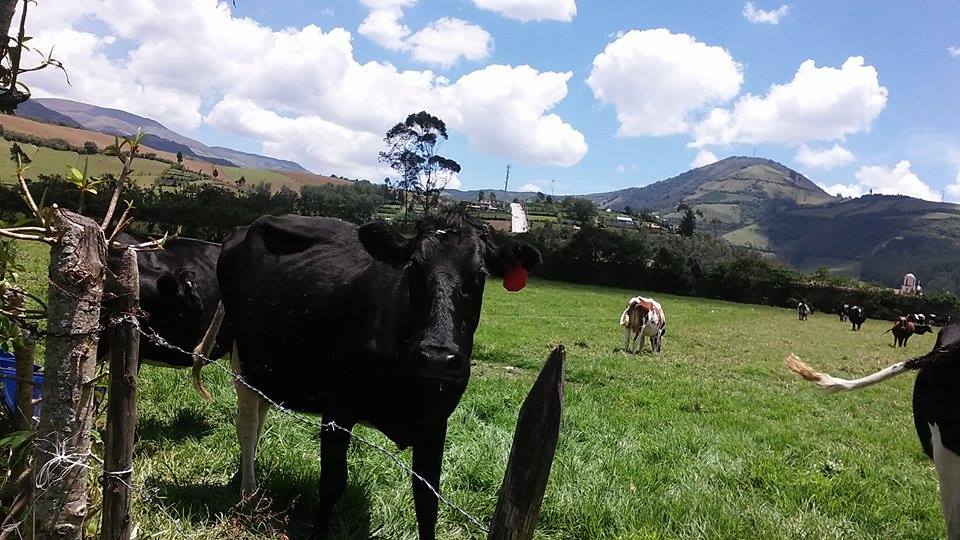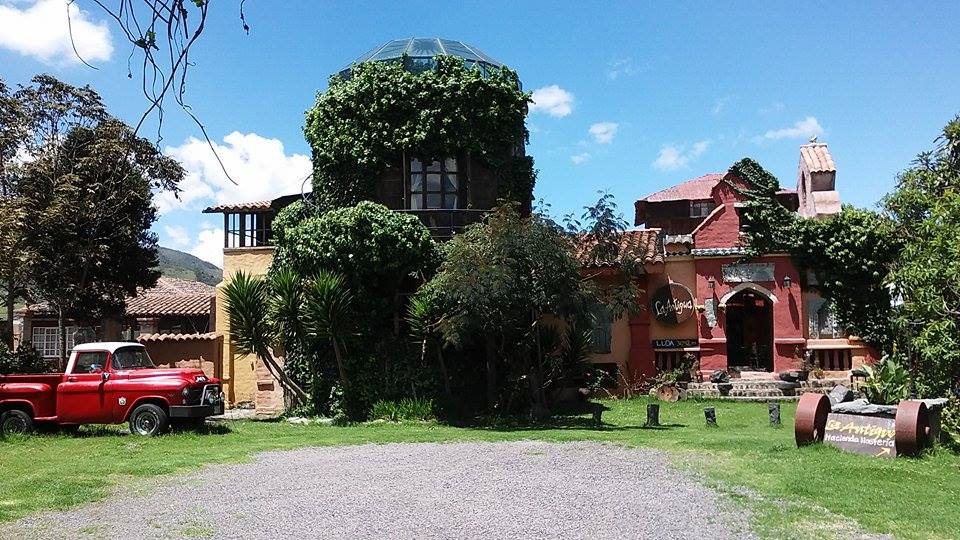 There were not many tourists here, so I got to speak in Spanish for almost the entire time.
The town of Lloa was so small, which was nice but there wasn't much to do. So I spent most of my downtime at the lodge spending time with the family who owned the place, and with the other few people who worked there.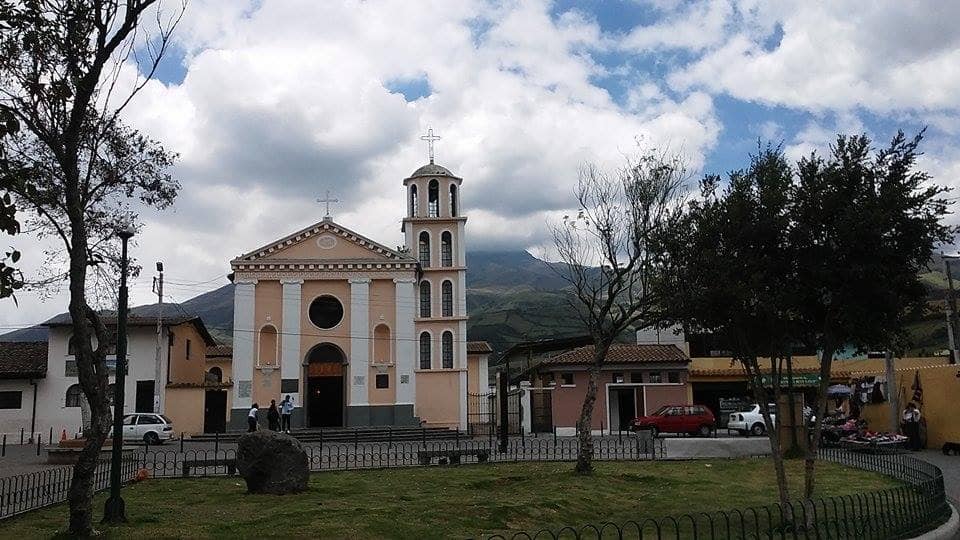 During the weekdays when the lodge was closed, I stayed with various family members and friends of the lodge owners. I spent a few nights in Quito and a few nights in the suburbs outside the city.
During these days, I helped out the nanny with taking care of the children and cleaning and cooking. The hospitality of the family was wonderful, and I made some good friends my age who also worked at the lodge.
I was also able to explore the city of Quito, visiting the hilltop statue El Panecillo and walking around the Old Town.
The city is a bit hectic and crowded, but incredibly beautiful and affordable.
I also took a few day trips to the Equator and to Laguna Quilotoa, both of which were amazing. And the bus journeys to these places were no more than a few US dollars.
Another perk of Ecuador: they use US Dollars as their official currency, so I didn't need to worry about exchange rates or anything. But I should have brought more small bills and coins, as it was very hard to find change for even 20 dollar bills.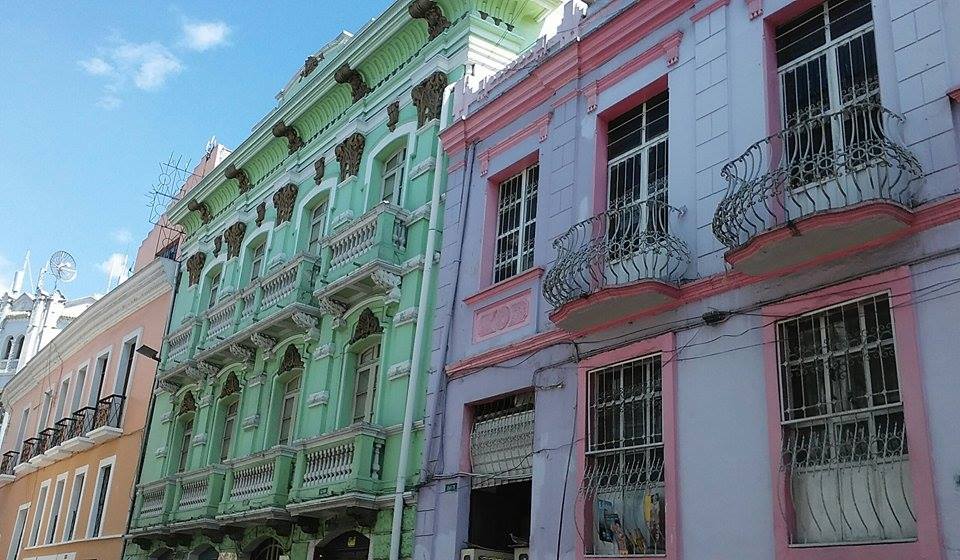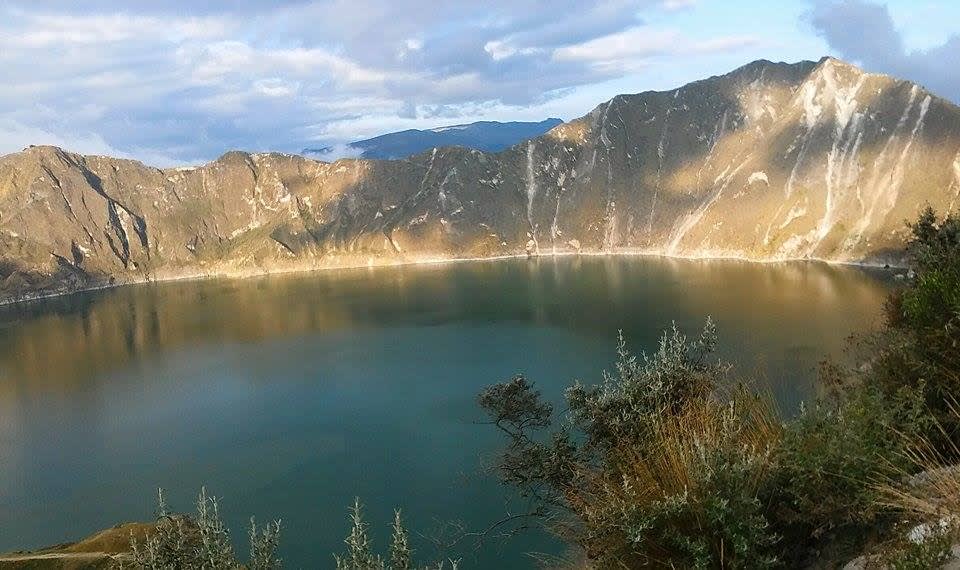 Living and working in Mindo
After two weeks of exploring Quito and working at the lodge, I ventured out of the city and into the Cloud Forest for my next work exchange.
This time, I was volunteering at Dana Lodge in Mindo, which is a beautiful lodge situated up in the lush green hills.
The bus ride from Quito Mindo was only about 2 hours and cost only $3.50.
Dana Lodge consisted of a central building including the kitchen, dining room, and my own little solo staff bedroom. The guests stayed in gorgeous bungalows scattered around the property.
The owner was Spanish and so friendly and helpful, and made me feel very comfortable living and working there.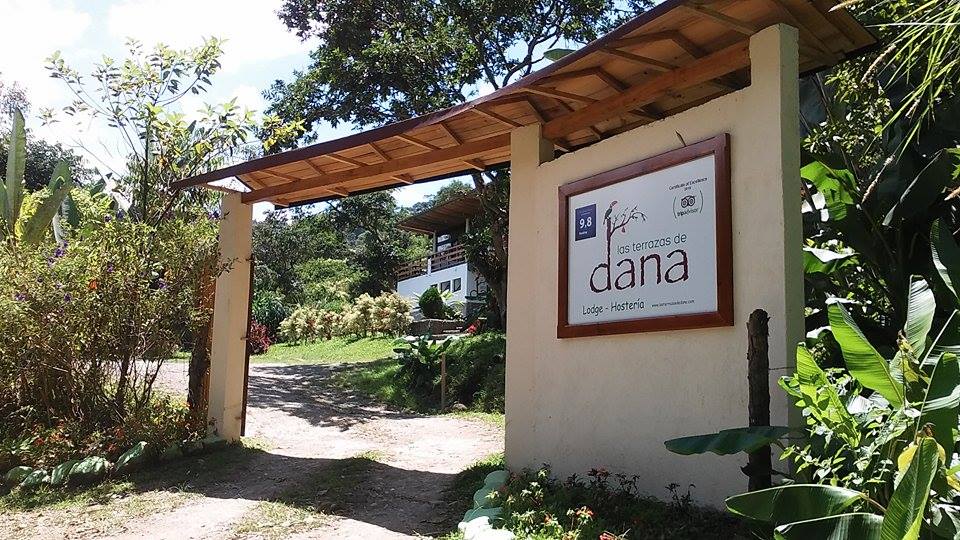 My work here consisted of writing articles about Mindo and other places in Ecuador for the company website and blog.
I loved this job, because I love writing as a hobby anyways. So in exchange for writing one article a day, I could live at the lodge for free and have some free meals as well.
The ladies who worked here were amazing cooks, and I loved watching them prepare food while practicing my Spanish with them.
This job was also very flexible, as I could write my articles at any time of the day. I usually spent the mornings and afternoons exploring the town and nature, then sat down in the evenings to write after having dinner.
They also had two adorable, friendly dogs at the lodge, who often followed me on woodland walks and were fun little companions.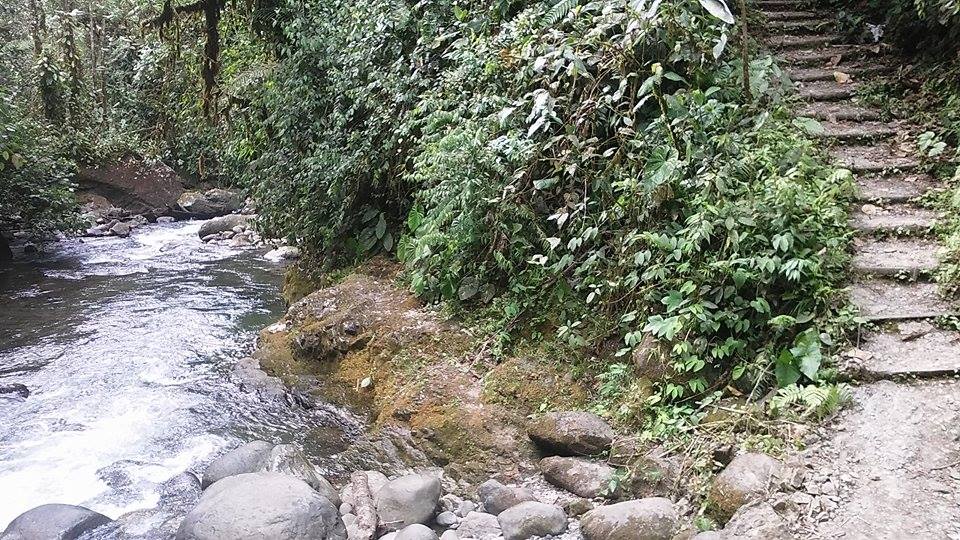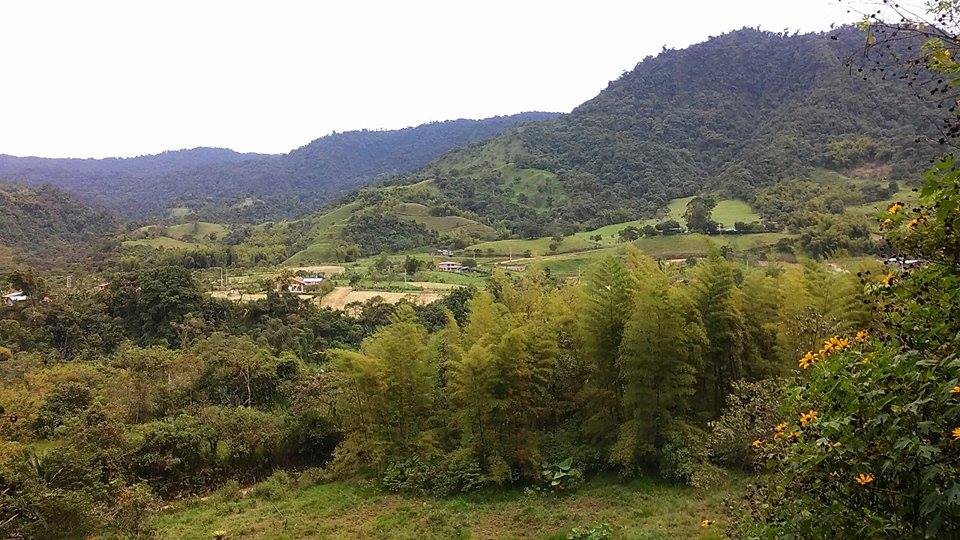 Mindo was so serene and peaceful and full of rich forests and rushing rivers.
I went on a few hikes to waterfalls and spent a lot of time wandering through the small town center.
I visited the Mariposario and observed gorgeous butterflies up close, and visited some Chocolate factories and the Orchid Garden.
Mindo is known for its diverse wildlife and bird-watching, so this place is great for nature lovers and bird enthusiasts.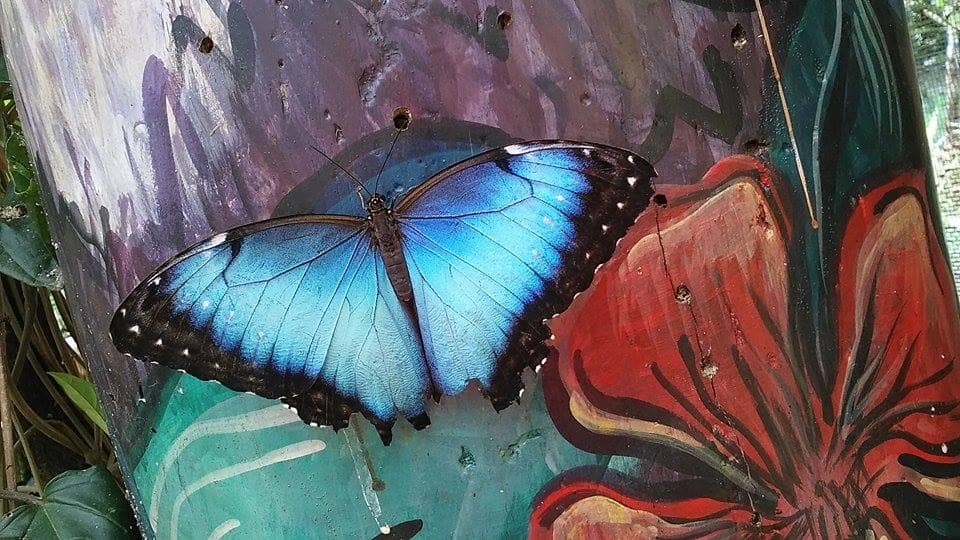 After two weeks though, I was ready to move on since the town is so small and I did about all there was to do in a week. But this was a nice relaxing stop on my South American adventure, so I really enjoyed it the time to recharge and chill out.
After these two work exchanges, I treated myself to a few days in Banos without working at all.
I took the bus from Mindo back to Quito, then took another bus from there to Banos. It was a long day of traveling, but so worth it for this little solo adventure.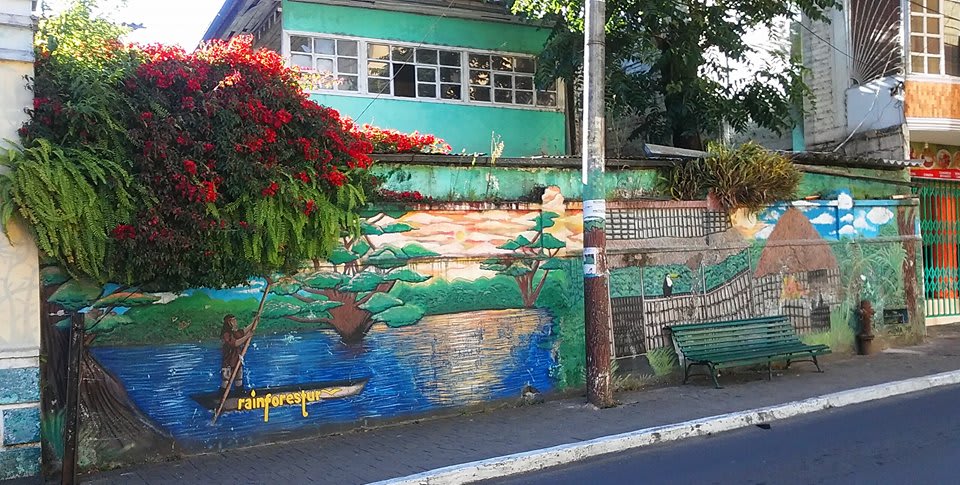 In Banos, I stayed in a hostel just for fun to meet other travelers.
I biked through the rainforest, swam in waterfalls, and hiked to the famous Casa Del Arbol. This cliffside treehouse is known for its swing over the edge of the cliff, so of course, I had to get the famous photo here.
Though I didn't work in Banos, I loved this town and would definitely revisit and maybe to a work exchange next time.
Overall, Ecuador is where I fell in love with the idea of work exchanges.
Worldpackers helped me set up some awesome experiences where I got to live in a new culture while barely spending any money, which is great for a young, broke, adventurous person like me.
I can't stress enough how important it is to travel while you're young, to see how the world works and understand different cultures.
Worldpackers helps make traveling more accessible to everyone all over the world, and I'm grateful for these experiences that it gave me.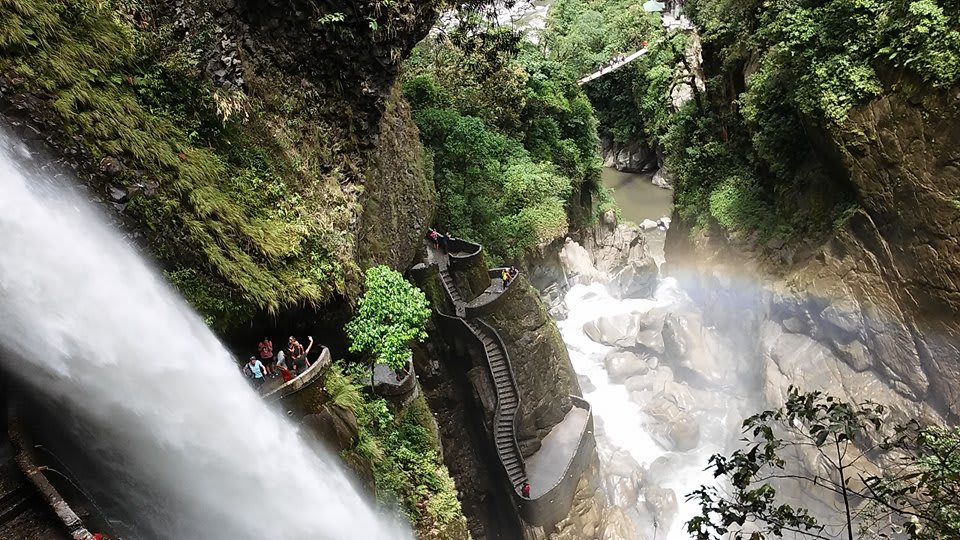 If you are planning to visit Ecuador, don't miss out: