How to plan your first trip to Croatia
Useful suggestions on planning your first trip to Croatia, including when to visit, what to pack, where to stay, getting around, and key places to visit.
---
Gabrielle
Aug 01, 2019
I am a 23 year old from the USA, currently living and working in Australia. I love writing about my travel experiences in Europe, South America, an...
Croatia is a truly unique country, as it is seemingly lodged in-between two distinct cultures of Europe. The southern Dalmatia region of the country sits on the Adriatic Sea, and thus exudes a warm and relaxed beachy atmosphere complete with food, towns, and way of life that mirror the Mediterranean culture. The central and eastern Slavonia regions of the country lie farther inland and have similar traditional, hearty cuisine and architecture as magnificent as the rest of Eastern Europe.
If you're wondering where to travel in Croatia, or where to vacation in Croatia, the answer depends on what type of experience you want. Travel Croatia's coast if you want sunny beaches, jagged cliffs, and fresh seafood. Visit the eastern and northern cities of Croatia if you want cheap, traditional street markets, huge theaters, interesting museums, and intricate, impressive architecture.
Croatia is a relatively small nation, so it's easy to see it all. The best way to travel in Croatia is by taking public transport from one end of the country to the other. Croatia has the affordability of Eastern Europe, so it's easy to travel on a budget.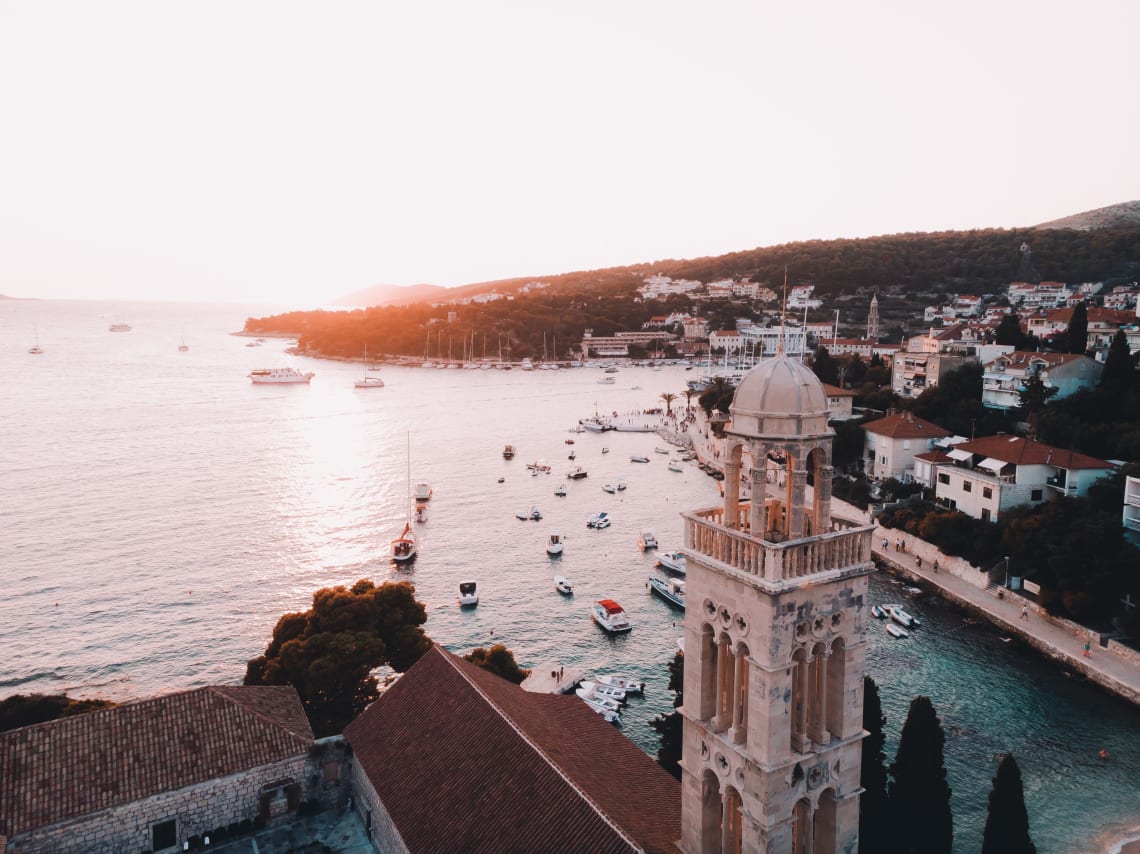 When to visit Croatia
Visit Croatia during the "shoulder" season.
Due to its place in the mid-Northern Hemisphere, Croatia gets pretty cold during the winter (December through February) and hot in the summer (June through August). Summer is peak season for visiting Croatia, as the warm temperatures attract travelers from all over the world.
Croatia's coastline is made up of about 1000 islands, many of them lined with picturesque beaches. The hotter the temperature, the more refreshing the Adriatic sea will feel when you swim, kayak, and boat along Croatia's coast. Peak season means more crowds, however, and sometimes higher flight prices. Before traveling to Croatia, check Skyscanner to compare flight prices for each month.
The best time to travel to Croatia is probably the shoulder season, meaning the months before and after the peak summer season. Late spring (April or May) and Early Autumn (September or October) are both prime times for visiting Croatia. The flights are a bit cheaper, the tourist attractions are less crowded, and the weather is usually nice enough to still enjoy the beach.
Shoulder season represents the perfect mix of affordability and beautiful weather, so keep that in mind if you're wondering when to vacation in Croatia.
What to pack for Croatia
Pack for all occasions.
Croatia is an incredibly diverse country. Though it's relatively small, it's full of big cities, small villages, stunning national parks, spacious green countryside, rugged cliffs, towering hills, and pristine beaches. Make sure you pack accordingly, and are prepared for any activity you may want to do. Pack bathing suits, sandals, a hat, sunglasses, sunscreen, and a microfiber towel that takes up little space in your bag and dries quickly.
Also pack sturdy shoes for hiking and exploring, and comfy athletic clothes for any active days. Pack a few nice outfits for going out in the cities, and always pack a camera to capture your Croatia trip with images and a journal to capture your Croatia travel experience with words.
Traveling Croatia is something you won't ever want to forget, so make sure you record as much as you can!
Where to stay in Croatia
If you want to stay in Croatia for no money at all, consider doing a work exchange in Croatia with Worldpackers. You can stay with a local family, hostel, or eco-lodge for free, for only a few hours a day of reasonable work in return. This is a great way to experience the local culture while learning new skills and saving tons of money while traveling.
If you have a tight budget but aren't interested in a work exchange, consider staying in a hostel. A dorm room in a Croatian hostel can cost as little as €7 a night, and they usually have other perks like free breakfasts and free walking tours. Hostels are also great for meeting other travelers and locals, as they often have a social atmosphere.
Some of the smaller hostels, which are more like guesthouses, are family-run and will treat you like part of the family. Check Hostelworld for the best prices and locations of various hostels around Croatia, and be sure to read reviews from other travelers before you book a place.
If you have a bit more more money to spend, try finding accommodation through Airbnb. You can rent out someone's home, apartment or spare room, and Airbnbs usually have great locations. If you're traveling with a few friends, renting out an Airbnb together is a great way to have your own space and it's a bit more affordable than a hotel.
How to travel in Croatia
Public transport in Croatia is super cheap. The cost depends on how long your journey is, but the average cost of a train between major cities is around 100 Kuna, or €14 one-way.
The scenery you'll see while traveling in Croatia is usually luscious and captivating as well. Public buses are also easy to use and travel to most major attractions in the country, with similar prices to the trains. Just do some research online or ask a local about the most affordable form of public transport.
Renting a car is possible, but definitely more expensive than taking public transport. The buses and trains are so easy are reach pretty much any place in Croatia, so it's definitely an easier and cheaper option than a rental car.
Where to go in Croatia
Croatia is a small country shaped sort of like a "C." The north eastern curve of the "C" juts out into the mainland of Eastern Europe, bordered by Slovenia, Hungary, Serbia, Bosnia and Herzegovina, and Montenegro. The rest of the country sits adjacent to the Adriatic Sea, so I recommend starting inland then following the curve of the "C" and traveling along the coast of Croatia.
Key places to visit and suggested itinerary
1. Osijek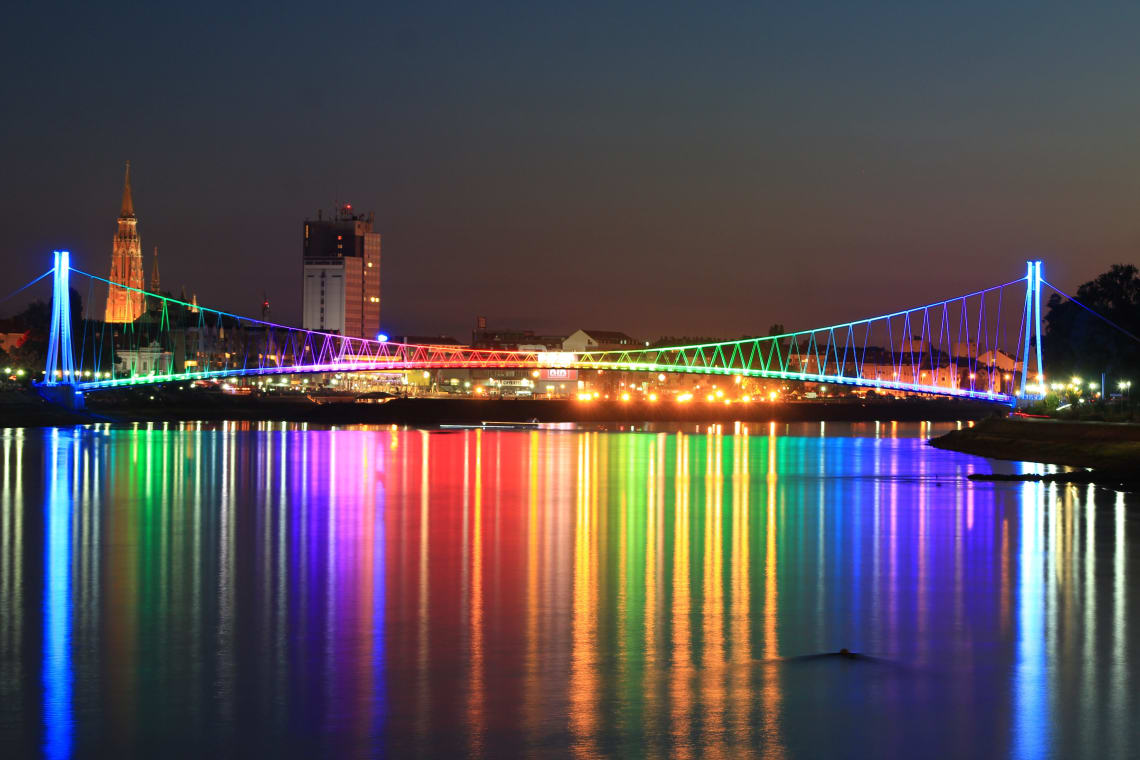 Osijek is a great starting point for a trip through Croatia.
Ryanair offers budget flights from other major European destinations, so it's affordable to begin here. This city is the capital of the Eastern Slavonia region of the country, so its culture is more similar to that of Eastern Europe. This means magnificent and ornate buildings, hearty local foods, and extremely affordable cost of living. Transport, food, and shopping here are probably the cheapest in the country, especially because it's less touristy than the coastal cities of Croatia.
Be sure to wander down European Avenue while in Osijek and admire the incredible architecture of the historical buildings. After a day or two relaxing here, take a cheap, four hour train ride to Zagreb.
2. Zagreb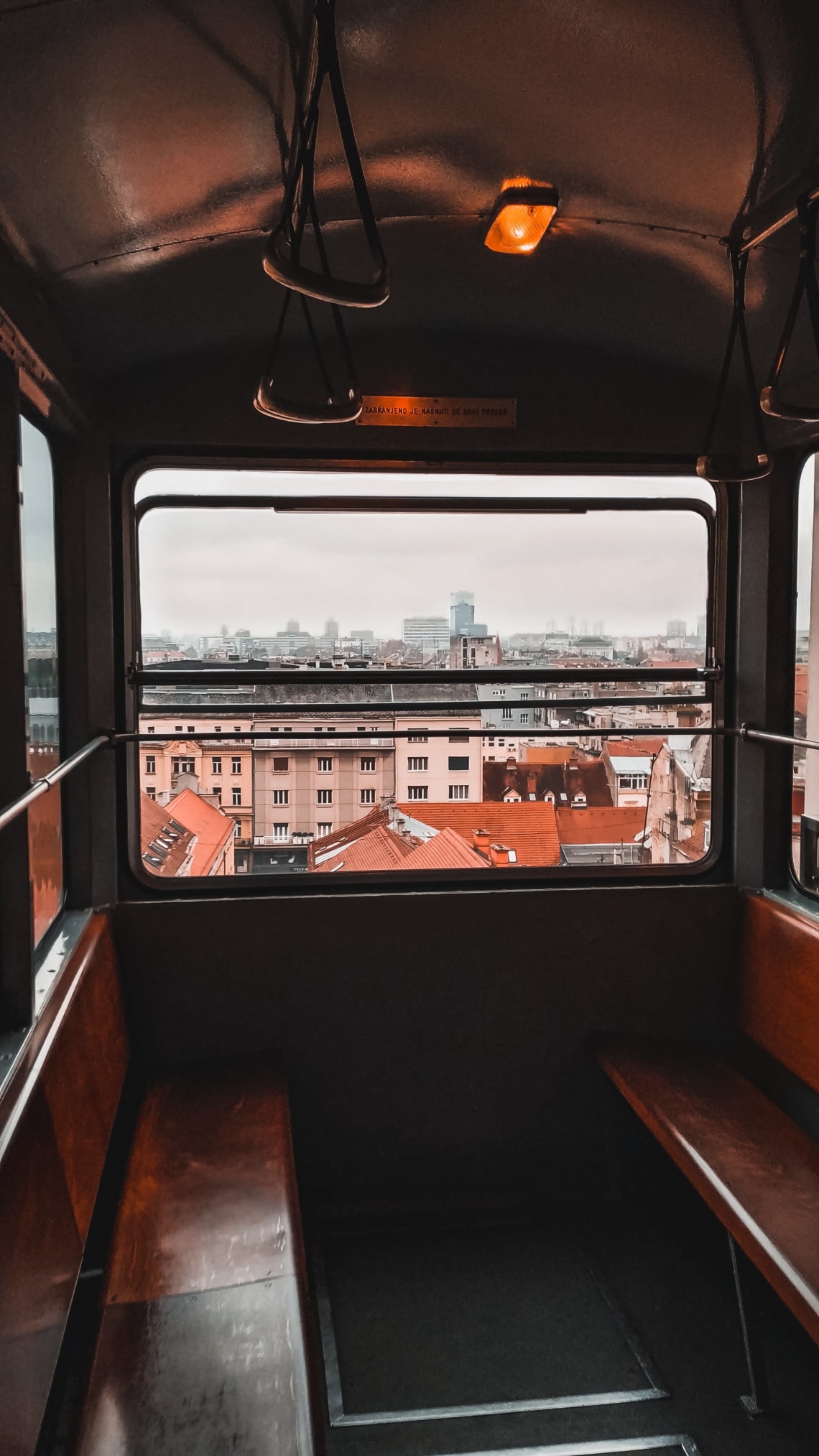 Croatia's capital city, Zagreb, is a gorgeous metropolis that lacks a lot of the overwhelming vibes of a normal big city. The spacious boulevards and wide public squares make the city feel less congested, and the Old Town is pretty quiet and peaceful. Zagreb's rustic Old Town is also full of unique churches and cathedrals, the main cathedral being the tallest building in the country.
You can also check out the Museum of Broken Relationships, an interesting museum where lovers from all over the world share their unique break-up stories. For super cheap produce and local products, stroll through the Dolac Market, a vibrant open air street market open daily from 7 am until 2 pm.
3. Plitvice National Park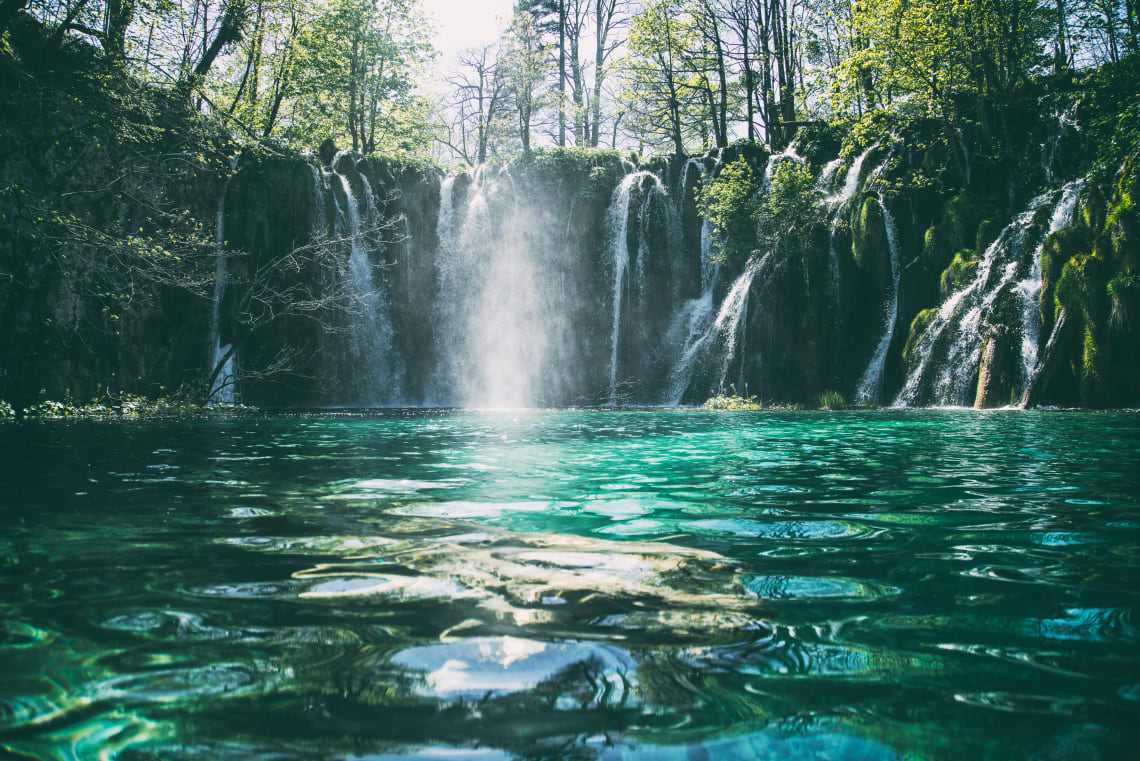 A day trip to Plitvice National Park is a must when traveling in Croatia, and it's only a 2-hour bus ride from Zagreb. Take an early bus then spend the day photographing immense waterfalls and walking along the wooden planks that snake through the rivers. Plitvice National Park is truly stunning, and the entry fee is 55 Kuna (€7.5) in winter, 110 Kuna (€15) in the spring or fall, and 180 Kuna (€25) in summer.
This particular attraction gets super crowded in the summer, and is a bit cold in the winter, so I recommend visiting during the shoulder season in spring or fall, when it's still cheap but the weather is desirable.
4. Split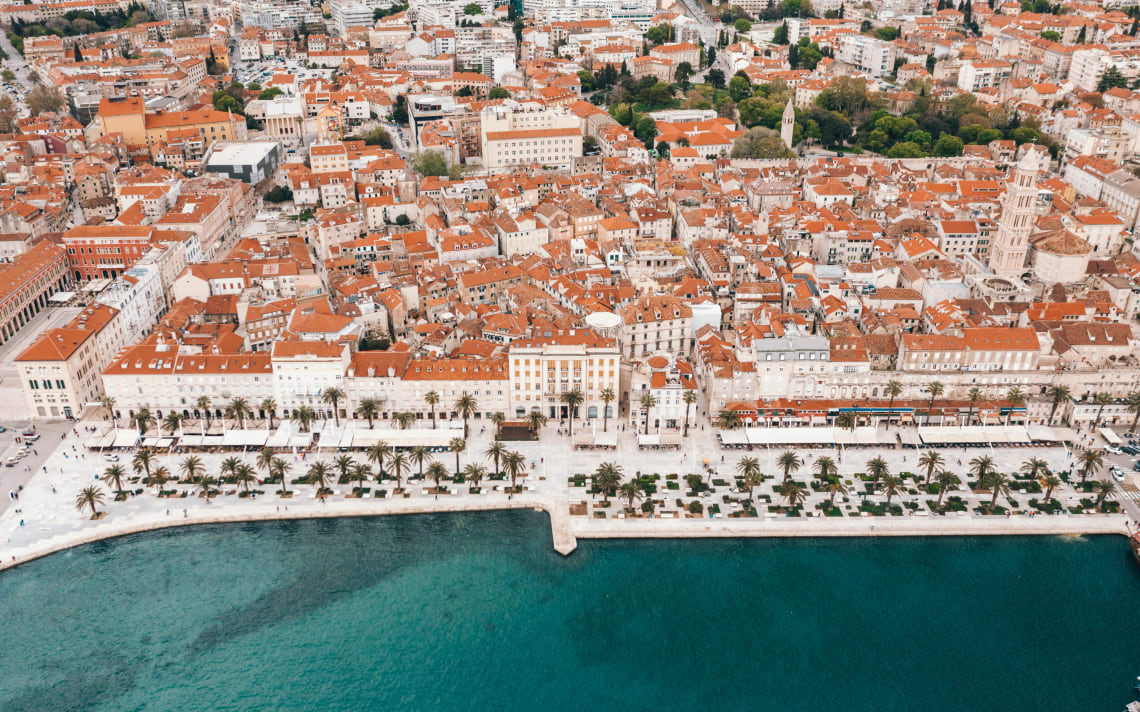 Traveling from Zagreb to Split takes about five hours. It's a bit long, but the ride is beautiful once the train reaches the rugged Croatian coastline. When traveling Croatia's coast, there are so many adorable coastal towns and pristine beaches that it can be hard to choose which ones to visit. Split is definitely worth a stop, as this city has plenty to offer in terms of entertainment and culture.
Split's Old Town is a true gem; full of whitewashed stone buildings with red tiled roofs and little local markets, you can wander around here for hours. Definitely pay the 35 Kuna (€4) to climb the St. Domnius Cathedral, as the view over the city and the sea is spectacular. Split is also beautiful while walking along the harbor, swimming in the turquoise water at one of its small beaches, or strolling through the lush Marjan Park.
5. Krka National Park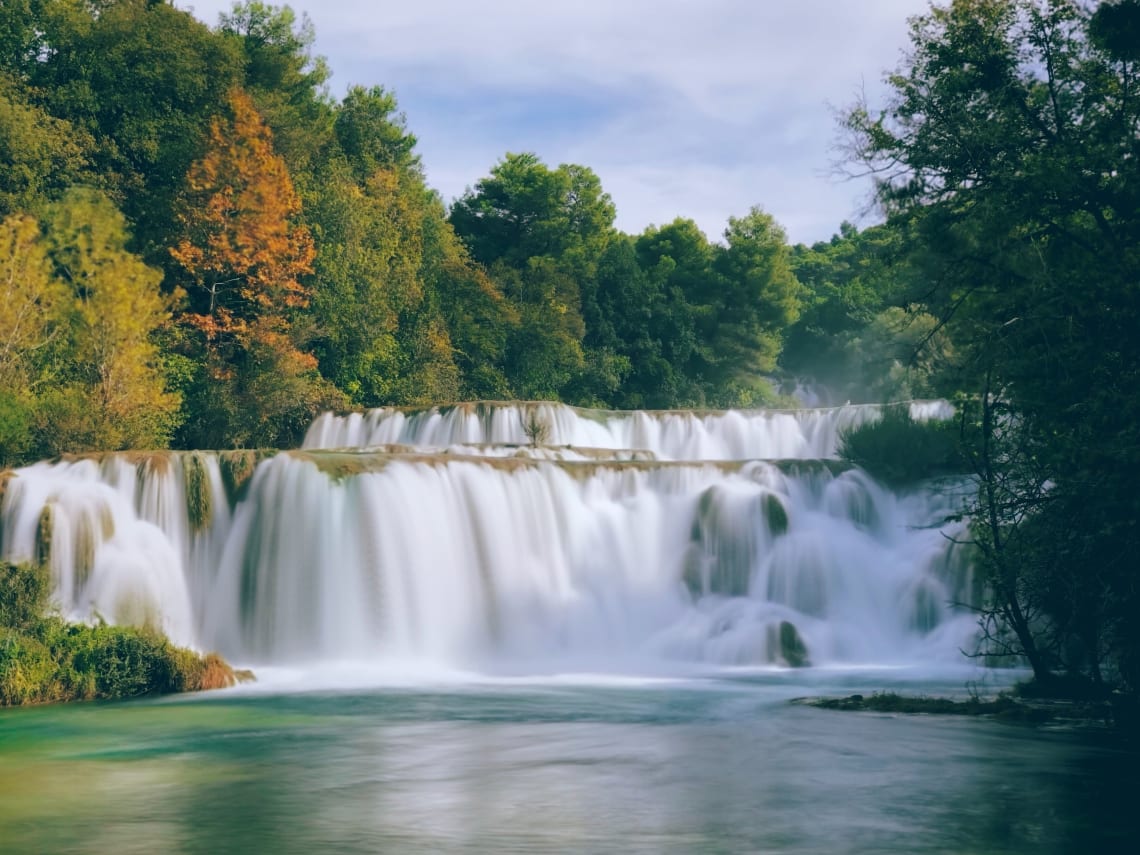 Another popular spot of natural beauty is Krka National Park, famous for its waterfalls that you can swim in. The water is a bit cold outside of summer though, so if you're dying to swim here I recommend a summer trip to Croatia.
The entry fees for here are similar to Plitvice, costing 110 Kuna (€15) during shoulder season, 150 Kuna (€20) in the summer, and 30 Kuna (€4) in winter. Since you can swim in these waterfalls, the summer price is worth it. You can take the bus from Split to the small town next to the park called Skradin, which costs about €20 round trip. One day here is enough, as there's not much accommodation in Skradin so I recommend just doing a day trip from Split.
6. Dubrovnik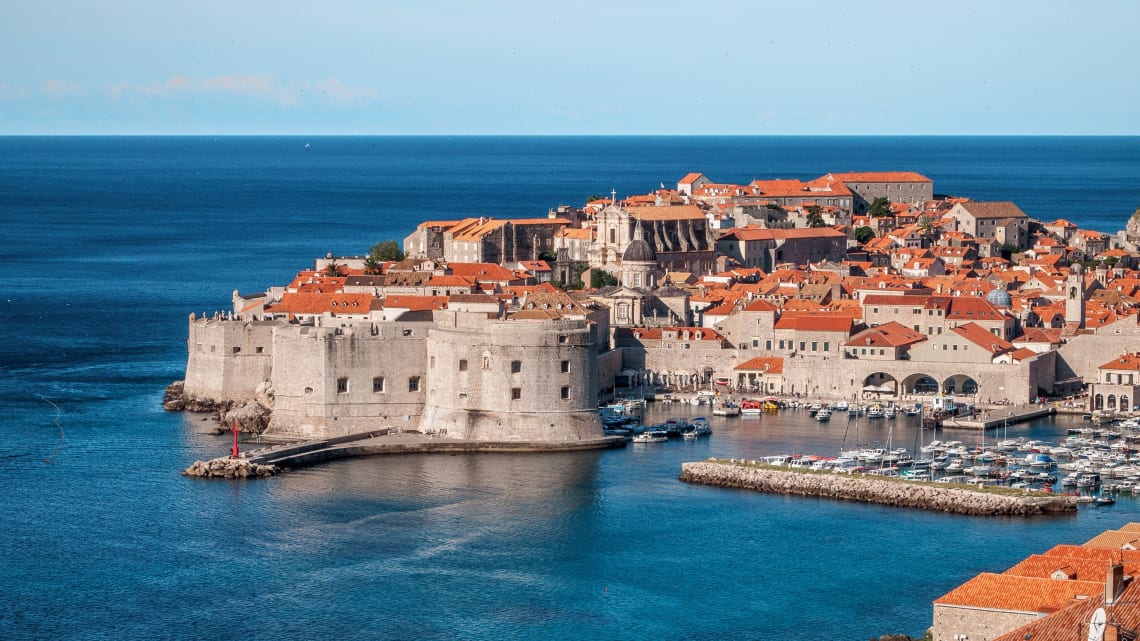 Another highlight of Croatia is Dubrovnik, a historical city located pretty far south along the Dalmatian Coast. Taking a bus here from Split takes about four hours, costs about €15, and you even pass through Bosnia along the way. This is another incredibly scenic drive, so try to get a window seat to watch the bus wind along cliffside roads that jut out over the sparkling turquoise sea.
Dubrovnik is a bit pricier than the other locations in Croatia, probably because it's the most touristy. Tons of travelers flock to this seaside city to walk along its famous city walls that tower over the Old Town (these walls were also shown in Game of Thrones). This attraction is definitely worth it, as the views from the top are breathtaking. If you have a student card, use it when buying your ticket for the City Walls as it cuts the price down from 200 Kuna (€29) to 50 Kuna (€6).
Definitely spent ample time wandering through Dubrovnik's Old Town and climbing up and down the narrow stone staircases that branch off from the main street. Check out churches, museums, and markets as this city is very old and full of fascinating history.
7. Lokrum Island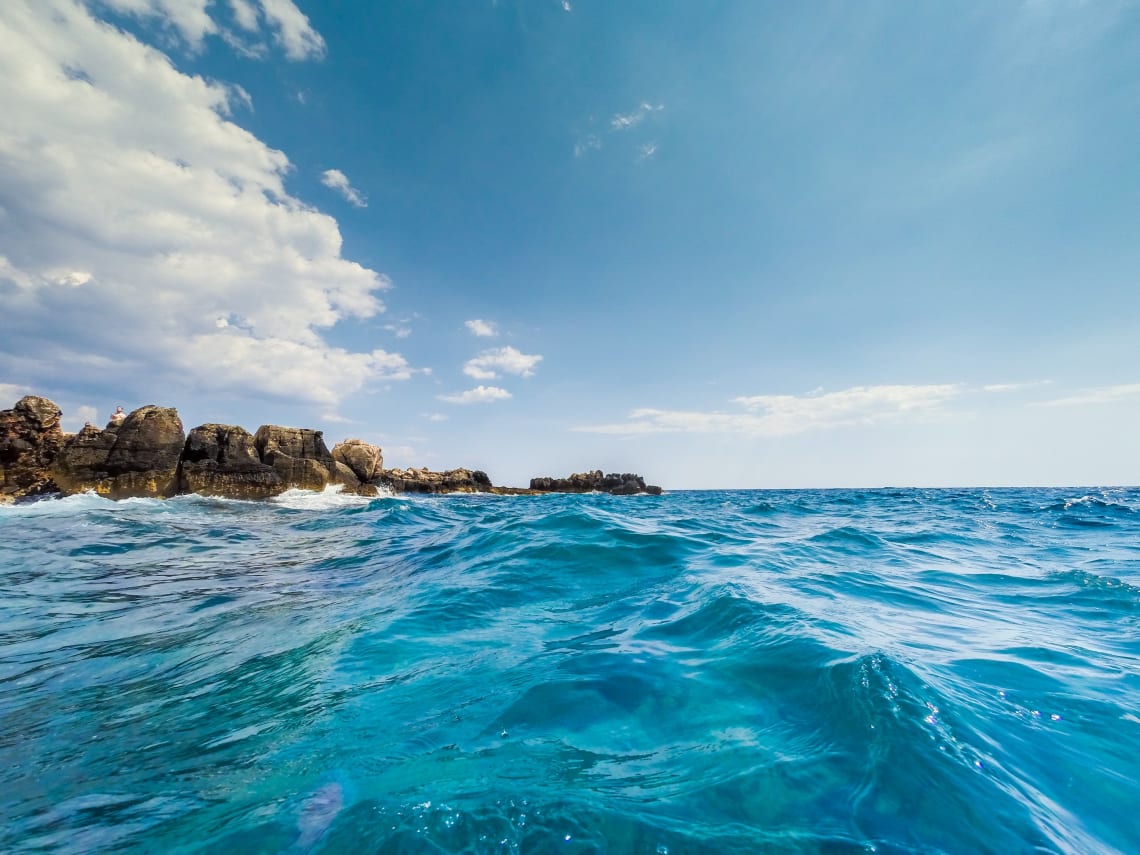 Another fun activity in Dubrovnik is taking a small ferry to Lokrum Island. The 15-minute boat ride from the harbor costs only 40 Kuna (€5), and you can spend a few hours hiking, swimming, and sunbathing on this uninhabited but charming little island before heading back to the mainland. Ferries run frequently all day, so it's easy to just hop back on a boat when you're ready to return.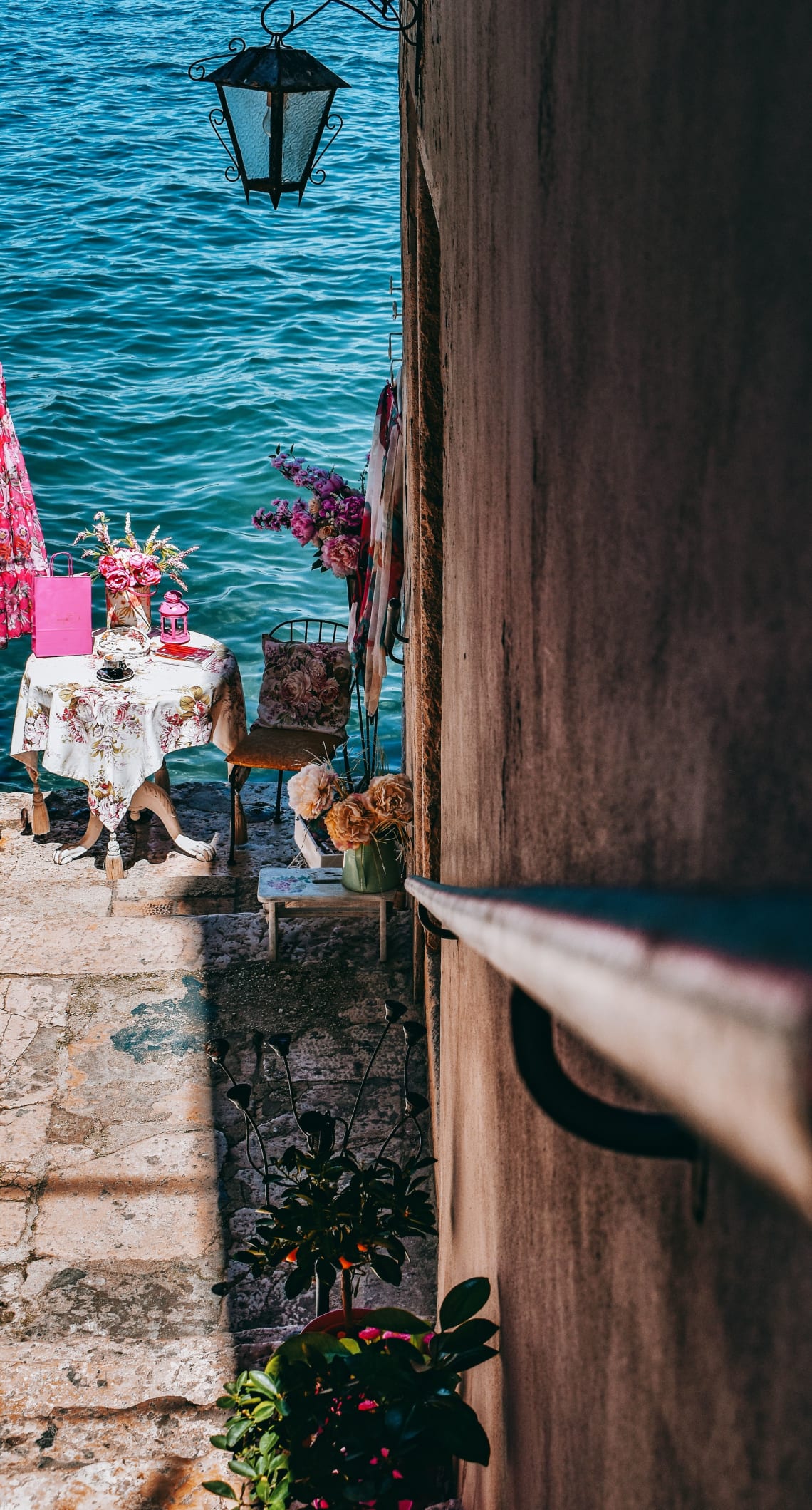 I hope this Croatia travel guide has been useful. There are plenty of other islands, cities, and places of natural beauty in Croatia that I didn't mention, but feel free to do your own research and travel to the places that intrigue you. I found Croatians to be super warm and welcoming, so never be afraid to strike up a conversation with locals. They can also give you their favorite recommendations on where to travel in Croatia.
Croatia is the perfect destination for a solo cultural trip, or a summer getaway with friends. It has amazing food, affordable prices, and solid public transport that can carry you to and from most other European destinations.
Slide it into your European tour, or just fly here for a few weeks. Either way, I recommend staying for at least two weeks so you can see all of Croatia's main attractions, and you will undoubtedly leave feeling amazed at all the natural beauty and thriving culture you were able to witness.