The ultimate Worldpackers Vietnam travel guide
Learn about the unique history and vibrant culture of Vietnam before you go! This is your ultimate guide to exploring the Southeast Asian country that truly has it all.
17min
Vietnam is a country rich in history, culture, and delicious, exotic food. While a hot destination for thrill-seekers and explorers, it also offers plenty to those a tad less adventurous. History buffs will especially enjoy all that Vietnam has to teach us, from the story of the rebellious Trung sisters to the tragedies of the Vietnam War.
My experience in Vietnam was sprinkled with a bit of every kind of travel — bus trips into northern villages with 15 students from Taiwan, arduous hiking to volunteer sites in the mountains northwest of Hanoi, hostel jumping with a new tribe of friends, and solo travel via sleeper bus and boat to a natural wonder of the world, Ha Long Bay.
This ultimate guide will provide you with the insight you'll need to experience the real Vietnam.
This Southeast Asian country is in the South China Sea and bordered by China, Laos, and Cambodia. Its large expanse of coastline, sweeping mountain ranges, unique rock formations and large array of caves and canyons make it one of the most diverse landscapes in the world.
The city lights and nightlife of Ho Chi-Minh City (formerly known as Saigon) to the south are in stark contrast to the Imperial City of coastal Hue, and the terraced rice fields of Sa Pa.
If you must choose one country in Southeast Asia to visit, Vietnam truly has it all!
A brief (but incredible!) history of Vietnam
Every visitor to Vietnam should be familiar with its dynamic history, which has greatly influenced the country's culture. Who wouldn't want to know where pho (pronounced "fuh") comes from?
Let's start at the beginning.
2,000 years ago, people settled in the Red River Valley of Vietnam and began cultivating rice, still a Vietnamese staple. The Hong Bang Dynasty ruled this fertile region for centuries and saw 18 Hung Kings who renamed their kingdom Van Lang. Buddhism and Confucianism were introduced during this period, and both are still very present in Vietnam.
You'll see many temples honoring both Buddha and Confucian leaders while journeying through the country, but the best are those hidden gems you'll hardly notice while walking through the busy, ancient sections of Vietnamese cities.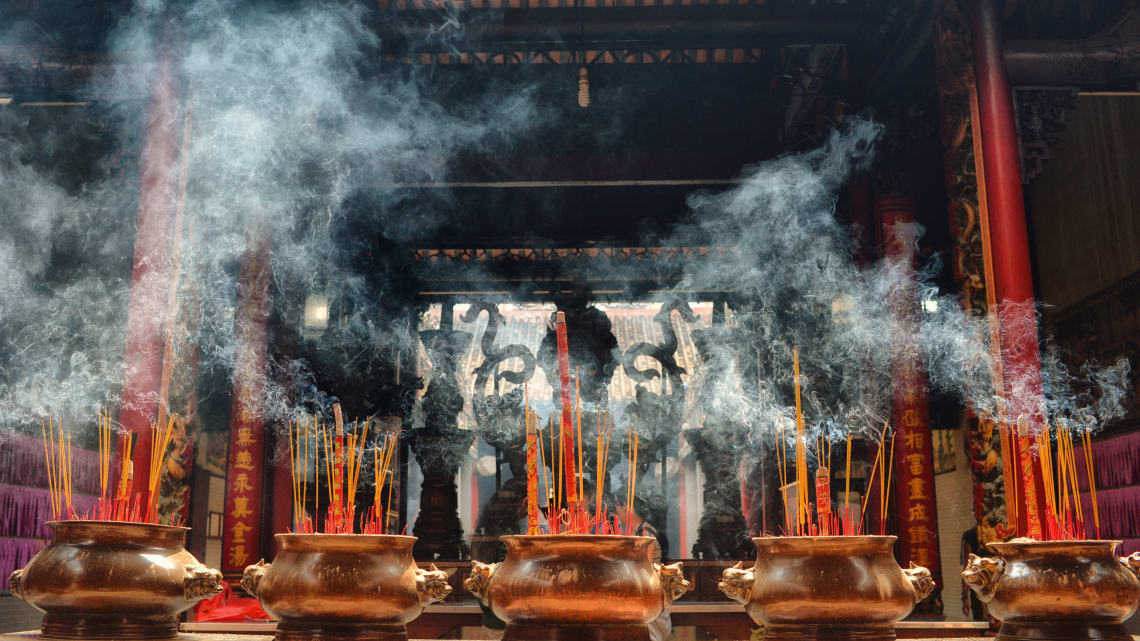 The Thuc Dynasty briefly replaced the Hong Bang, prior to being conquered by the Chinese Han Dynasty in 111 BC. Here's where the incredible story of the Trung Sisters comes in.
In 40 AD, two Vietnamese sisters (Trung Trac and Trung Nhi), led a rebellion against the Chinese and managed to recapture much of Vietnam. Trung Trac became Queen, but their success was short-lived.
The Emperor of Han sent his most esteemed general to take back the land and succeeded. The sisters committed suicide to avoid capture and have since lived on in the hearts and minds of all Vietnamese.
The Trung Sisters are an inspiring national symbol of Vietnamese women, and it's a story you'll most likely hear while there.
The Chinese didn't lose control of the area until 544 AD, when Ly Nam De became the first emperor of Vietnam. Unfortunately, the Chinese took over again shortly thereafter.
Fast forward a few centuries, and the Vietnamese hero Ngo Quyen leads a victory over the Chinese in the glorious Battle of Bach Dang and becomes King of Vietnam. History repeats itself, the Chinese overthrowing the Vietnamese ruling Dynasty, and another Vietnamese hero takes the stage, Le Loi. Le Loi is much beloved of the Vietnamese people, and you may see statues of him during your trip.
This has mostly all taken place in what we now consider northern Vietnam. In the 15th century, the north invaded the Champa region of the south, and united the two halves of what we now know as Vietnam. By the time the 19th century rolls around, the Nguyen Dynasty is in power. They will be the last ruling family... in 1858, the French invade.
The Vietnamese were immediately opposed to French rule, and their journey to independence was long.
The French taxed peasants for their public works projects, which left the economy devastated. The loss of private land and poor treatment of Vietnamese workers had a horrible impact on the country.
The next 100 years become a constant battle for power, with the Japanese taking the country during WWII, and the French briefly taking the south back in 1945 before being routed by the new Communist Party led by Ho Chi Minh and the Viet Minh.
What unfolds next is one of the most fascinating and tragic wars of the 20th century. The French, backed by the United States, fought to defend the south with the purpose of stopping the spread of communism. Ho Chi Minh, an educated, charismatic, and well-traveled leader, eventually reunited the country, forcing the U.S. and France out.
Although Ho Chi Minh died prior to the end of the conflict, he continues to be the face of victory and independence. While I was in Hanoi, I visited the Ho Chi Minh Mausoleum, and saw thousands of Vietnamese lined up to pay their respects to the long deceased communist leader.
While visitors, especially from America, often focus on the impact of the Vietnam War (known in Vietnam as the "American War of Aggression"), it's important not to overlook the impact of French colonialism while traveling through the country, especially in the capital city of Hanoi.
From the yellow French villas lining broad streets to the enormous Hanoi Opera House adjacent to the city's botanical gardens (complete with peacocks), French influence in architecture is everywhere.
And what about pho? This delicious bowl of beef stock and spices, topped with noodles and sliced beef or chicken is thought to be a French-inspired dish, derived from "pot au feu" (French beef stew) with "feu" meaning fire!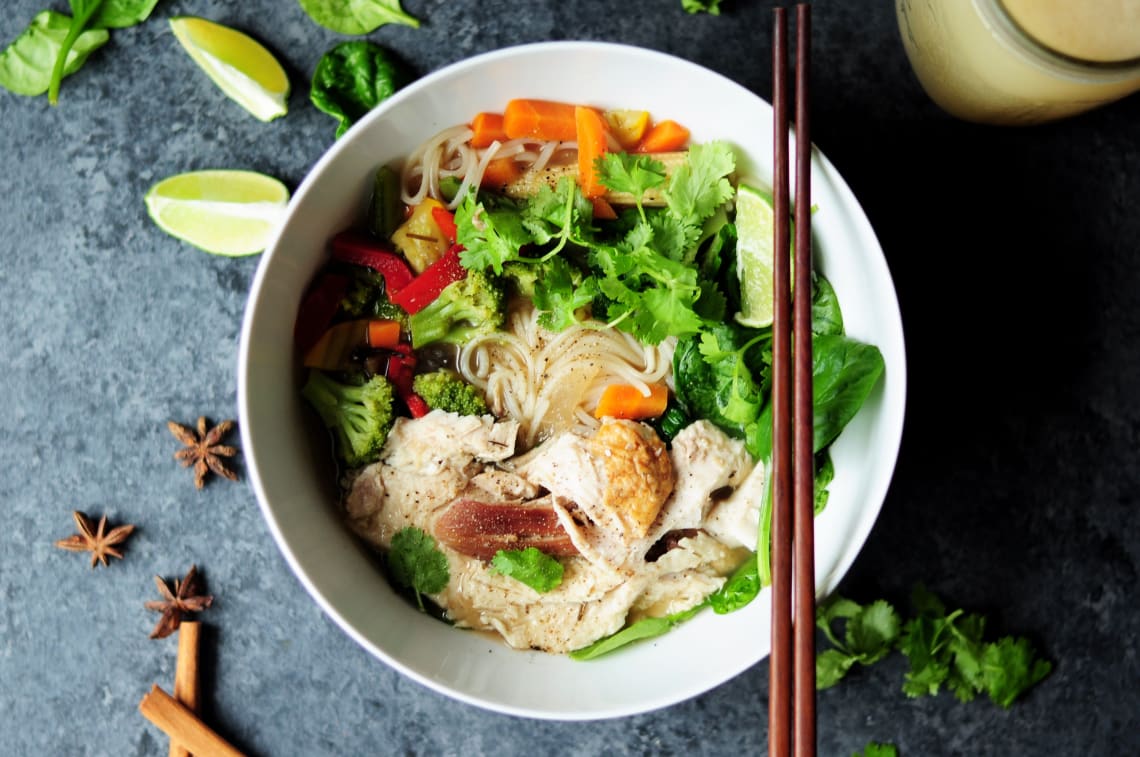 I love Pho! What else should I eat in Vietnam?
Vietnam is a foodie's dream. Home to fish sauce and Banh Mi, you really can't go wrong trying anything and everything while in this food paradise.
And it's so easy to do! Vietnamese people eat everywhere — often by the roadside on small plastic stools placed strategically by the kitchen. Make sure not to miss trying these dishes:
1. Banh Mi
Another French-Vietnamese combination, this sandwich is increasingly popular around the world. You can usually choose which type of meat you would like (and there's plenty to choose from) which is placed on a baguette along with pickled vegetables, hot peppers and spices, and don't forget the soy sauce!
2. Cha Gia
Did someone say spring rolls? Cha Gia, or fried spring rolls, are a great friend to any dish. Oftentimes, you'll be eating with a group of people communal style. Ordering some spring rolls to share is sure to make you some new friends.
3. Banh Xeo
Crispy pancakes filled with noodles, chicken, pork, shrimp, onions, and other vegetables often rolled in rice paper and dipped in peanut sauce. Need I say more?
4. Bun Cha
In a small roadside restaurant called Bun Cha Huong Lien in Hanoi, there is a table encased in Plexiglas. Why? Because former President Barack Obama and Anthony Bourdain dined there when visiting the city in 2016.
What was this presidential meal? Quite a spread — vermicelli noodles served with grilled pork and fat dipped in a variety of sauces, accompanied by a Saigon beer — it's a great dish to share, and you can even order the "Obama Special" when visiting this place!
5. Egg Coffee (Ca Phe Trung)
I'm quite partial to Hanoi, and this is one of the reasons why. This delicious northern concoction tastes like Crème Brulee in a glass. It's made with egg yolks, sugar, and condensed milk. Condensed milk is the standard sweetener in Vietnamese coffee and takes some getting used to!
There are many more delicious things to try in this diverse country.
While you'll want to make sure not to drink the tap water, be adventurous in your food choices.
While traveling in the north I tried flying squirrel, and pork fermented in the sun for 6 weeks! There is a myriad of seafood dishes to try traveling along the coast. If you can handle a pair of chopsticks, you're good to go (and if you can't, start practicing).
Pro-tip: When using chopsticks, it's impolite to cross them, especially when setting down on your plate or bowl. Instead, stick them straight up.
Know-before-you-go
Visas
With very few exceptions, visitors to Vietnam must have a valid passport and visa.
Most travelers opt for the VOA (Visa on Arrival) method. This type of visa requires you to obtain an official letter of approval through an agent, which you present at the VOA counter upon arrival (you'll see a long line of very tired foreigners; that's where you need to go).
For a 1-month visa it's around $25 USD, whereas 3 months is about $50 USD. Many travelers to Southeast Asia hop around from country to country (Angkor Wat in Laos is a quick trip from Ho Chi Minh City), but you'll need to plan ahead and request a multiple entry visa.
Money, Money, Money
I don't know about you, but I absolutely love collecting foreign currency. Vietnamese dong is about as cool looking as you can get!
Ho Chi Minh, the Vietnamese communist revolutionary mentioned before, graces the front of the multi-colored bills. There are also a variety of coins you'll become familiar with.
The most important thing to note is that $1 USD equates to around 23,000 Dong. There are many ATM's that will give you Dong for dollars, as will any tour company or hotel/hostel. Many places also accept U.S. dollars, but you may not get change.
Bartering is acceptable to an extent, but things are already priced very cheaply by western standards, especially food, transportation, and in many cases lodging.
Getting around
Depending on where you're coming from, getting to and around Vietnam varies considerably. In my case, I took an incredibly long plane ride to China, had a 4-hour long layover, and flew into Hanoi. It's best to start either in the north or south of the country and travel up or down.
It seemed to me that many group tours started in Ho Chi Minh City and worked their way north, while solo travelers were apt to work their way north to south. Whichever route you decide to take, there's a million ways to get around safely.
1. Plane
Vietnam Airlines or Jet Star Asia offer affordable flights for the more popular destination hops. Hanoi, Hue, Danang, and Ho Chi Minh City all have domestic airports. It saves a lot of time if you are only in the country for 1-2 weeks.
2. Motorcycle and car
Grab is the Uber of Vietnam. Super easy and affordable, you'll see Grab motorbikes all over the place. Drivers should be wearing a green Grab helmet, and you can download the app here. For travel outside of the city, hiring a car may be your best bet. Shared rides can often be found through hostels and tour companies (whose offices are often found in hotels).
Pro-tip: Tour companies also often exchange money at good rates.
3. Bus
With all those motorbikes on the road, driving around Vietnam seems lawless. A good way to travel and see the country at the same time is by bus. If you're adventurous, you could even save some money by booking a trip on a sleeper bus, complete with reclined bed, nightlight and pillow. Just make sure to take off your shoes before getting on (they'll provide the slippers).
In the countryside, buses are a little less on schedule, and a bit more chaotic as a passenger. If you're not on a strict budget, you can opt for a smaller minivan, which has assigned seating and leaves relatively on time.
4. Train
While I didn't ride the Reunification Express train while in Vietnam, I heard from friends that it was a great experience. It does, however, take more time, so plan wisely! Riding the length of the country along the coast takes about 40 hours all together, but you'll most likely want to split that up into small trips to places like Sa Pa.
It's best to book in advance through a tour company. Some companies even give you their Whatsapp number, so you can call them anytime with questions. Whatsapp is popular in Vietnam and is a great way to stay in touch with people you meet along the way!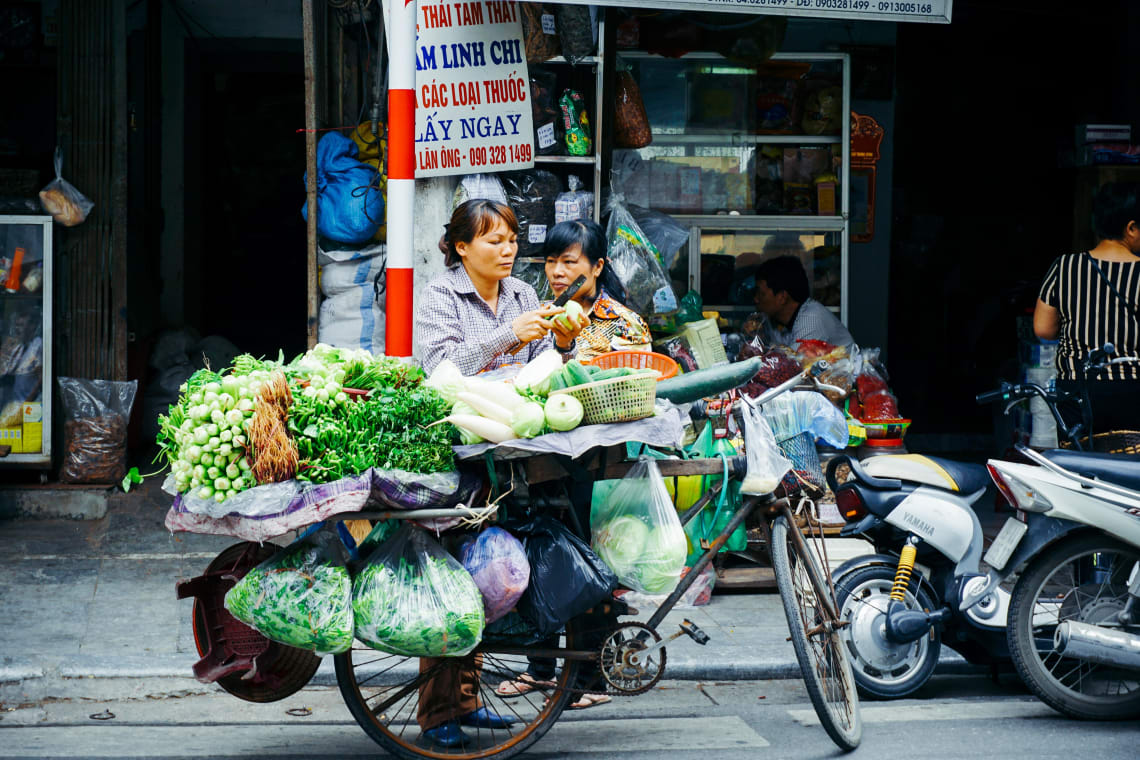 What to pack
You're probably ready to hop on the plane immediately, after reading about all that Vietnam has to offer, but wait, there's more! An amazing destination requires an amazing packing list. So, here goes:
1. Clothing
There are both cooler and hotter climes in Vietnam, so bring a mix of long-sleeved and short-sleeved shirts, pants and shorts, a swimsuit (or two), hats and sunglasses to protect you from the sun, some nicer clothes for going out on the town, but mostly comfortable walking shoes and layers.
2. Toiletries
I haven't mentioned the toilets yet, but you'll often find yourself with a squat toilet situation or no toilet paper. Use the "bum gun" like the locals or bring your own, but don't throw the paper in the toilet – you'll clog the whole system.
Most hostels/hotels will provide shampoo and soap, and anything else you forget to bring can usually be bought at the small grocery stores populating every other corner.
3. The perfect backpacks
I am pretty attached to my ginormous backpack, but you'll want both a day pack and something you could pack 2-3 days' worth of supplies into (for trips like Sa Pa where you'll be trekking).
4. Other useful items
Water bottle, small medical kit, sunscreen, headlamp or travel light, and lock for your luggage.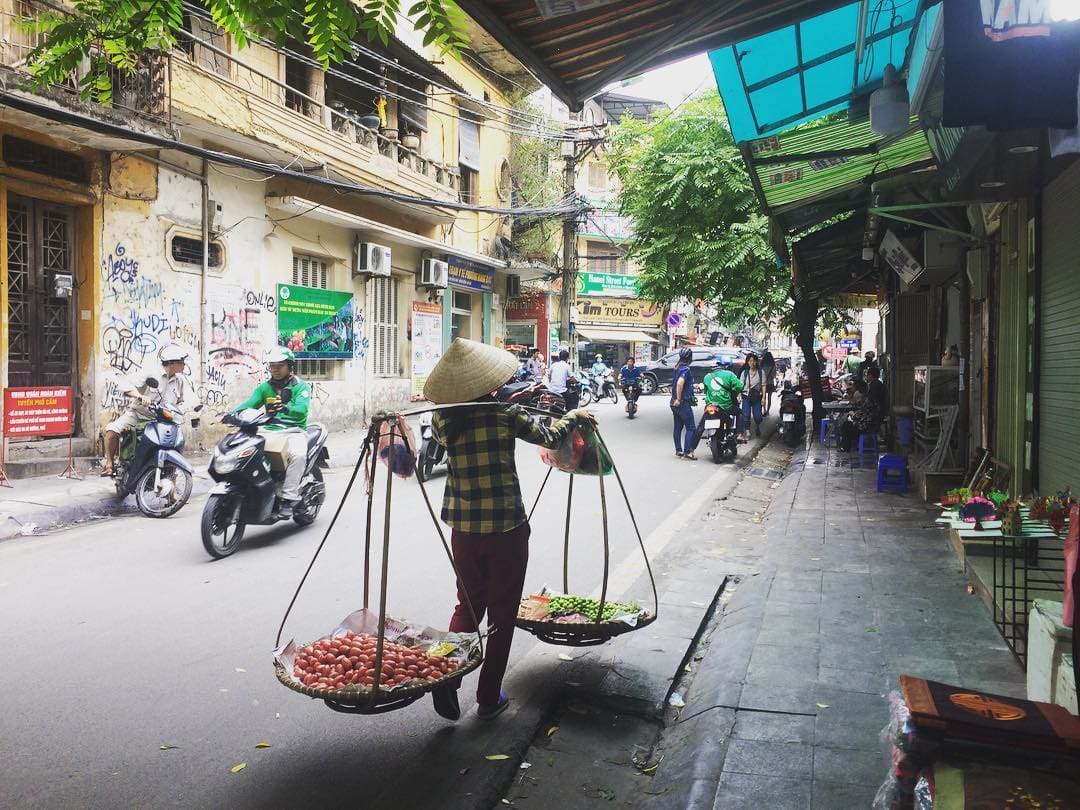 So when should I go?
I went to Vietnam in April and stayed for 15 days with great weather. Spring and fall are the absolute best times to go, as it is still somewhat cool (around 65 degrees Fahrenheit) and not as rainy.
The country is divided in climate with the south being very tropical and the north subtropical (and much cooler).
Even with 15 days, I felt like I had too little time to experience everything this remarkable country has to offer. If you can stay a month, you'll get a lot more in!
While Vietnam seems like a small country, it is packed with national parks, quaint villages, cultural festivals and experiences, and architectural marvels.
If you are hoping to explore Laos or Myanmar on the same trip, make sure to dedicate enough time to experience both the northern and southern regions of Vietnam.
Time to take off: the ultimate Vietnam travel guide
Here are 7 must-see destinations in Vietnam, plus where to stay:
1. Hanoi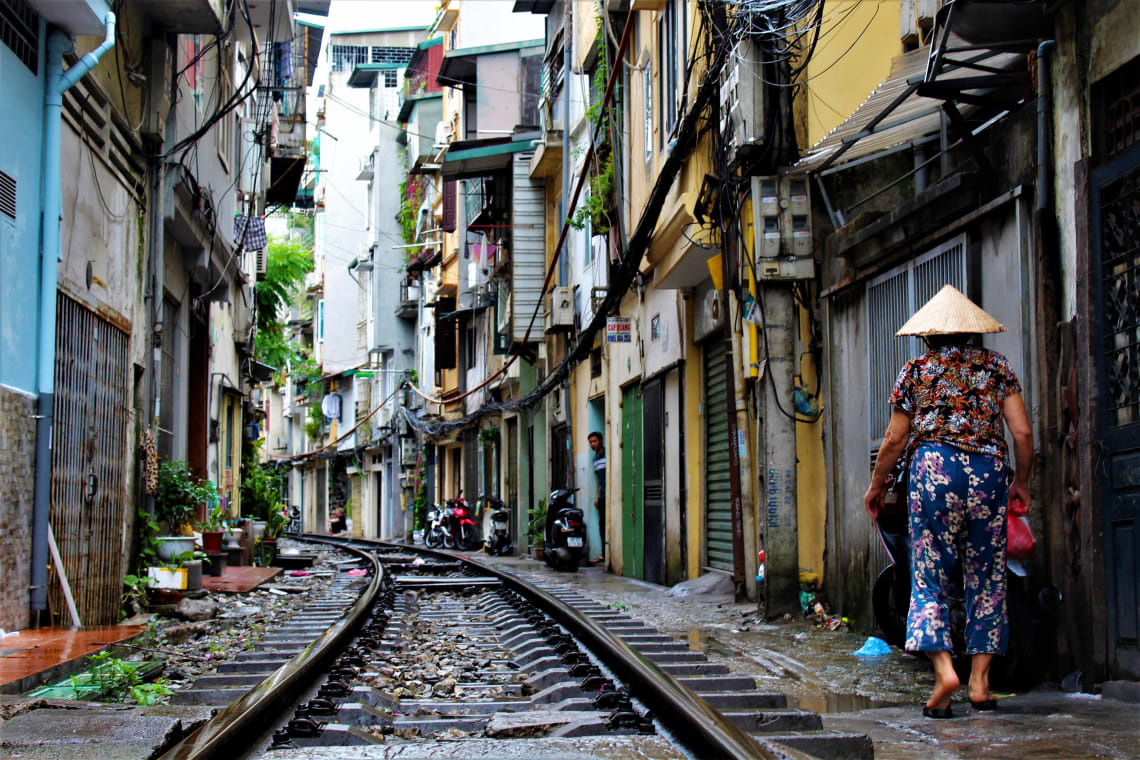 Located between the Red and Nhue rivers, Hanoi is a lively backpacker haven. Hoan Kiem Lake is the heart of the city and you can often see locals practicing Tai Chi there in the early hours.
There's a legend going back centuries that the Vietnamese hero Le Loi was given a magic sword by the Golden Turtle God that lived in the lake, which helped him to defeat the Chinese. After Vietnamese independence Le Loi returned the sword to the Turtle God, who disappeared into its watery depths. The Temple of the Jade Mountain has a gigantic preserved turtle on display, and turtles are considered good luck.
Hanoi is the capital and cultural center of Vietnam. You'll want to stay in the Old Quarter for the most authentic experience, and I'd recommend a hostel. Cars aren't allowed in this section of the city (a blessing as sidewalks are nonexistent) but watch out for motorbikes!
Enjoy a roadside meal and cheap Saigon or Bia Ha Noi beer before the police come and clear the streets at 12 am (parties continue inside). You'll see a plethora of balloons for sale, but they are not for kids; they're known as "Funky Balls", filled with laughing gas and sold to tourists looking for a good time. You may want to opt for the Hanoi Night Market to avoid the party-goers!
While in Hanoi, make sure not to miss the Vietnam Museum of Ethnology where you can see full-sized replicas of ancient village dwellings. Also of note is the Ho Chi Minh Mausoleum and Museum where Ho Chi Minh lived, worked, and is now buried.
For those looking for a history lesson, check out the Hoa Lo Prison, referred to by American POW's as the Hanoi Hilton, where John McCain was imprisoned during the war.
Hanoi is absolutely my favorite place in Vietnam. It has a little bit of everything — ancient temples, street fairs, exciting nightlife, open-air markets and restaurants.
Hanoi is a great base for further exploration, especially to these next destinations!
2. Sa Pa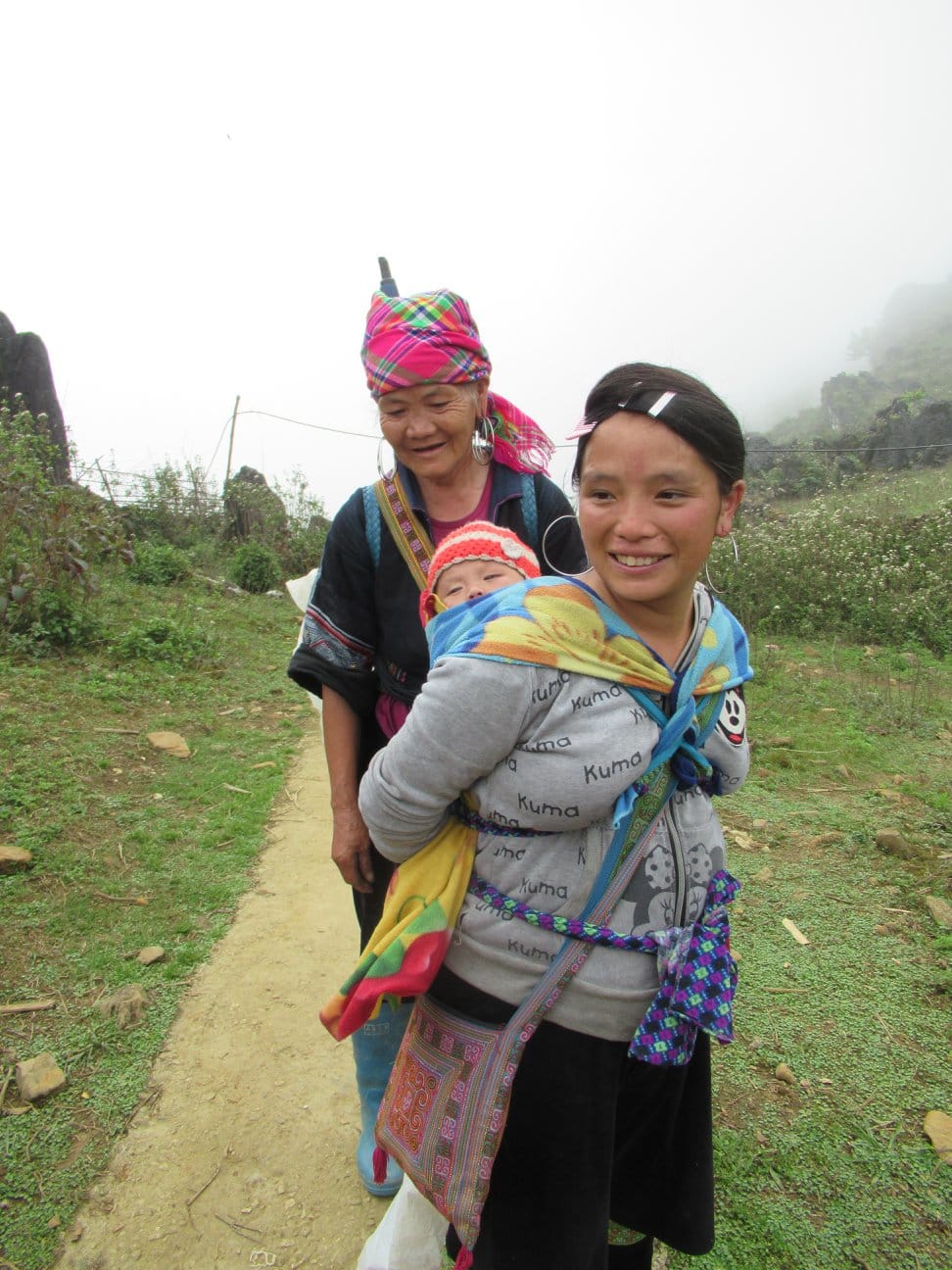 Do not miss this incredible journey into terraced rice fields and Hmong villages! Easily traveled to from Hanoi, you can take the train or sleeper bus.
I opted for the sleeper bus, arriving in this frontier town around 5 am. Bleary-eyed I stumbled off the bus along with other passengers to be met by my Hmong host mother. I would highly recommend having your hostel or tour company schedule your overnight in the Hmong villages, so you have a host mom expecting you, but there were those who opted to choose their mom right there!
After breakfast and an egg coffee, you'll trek into the Hoang Lien Son mountain range, the eastern extremity of the Himalayas. Many accommodations in Hanoi will allow you to leave most of your luggage with them while you go trekking in Sa Pa.
Prepare yourself for breathtaking views and an overnight experience like no other. Your host mom will bring you to the best overlooks and most remote Hmong villages, to their homes. The Hmong people (and the Tay who live close by) make gorgeous, colorful purses, bracelets, pillow cases and more.
This is a great place to purchase a souvenir as you'll be supporting the local community. Beware drinking too much rice wine, you'll want to be up early the next day to catch the sunrise!
You could spend days exploring this beautiful landscape, but you'll want to leave plenty of time for the next destination.
3. Ha Long Bay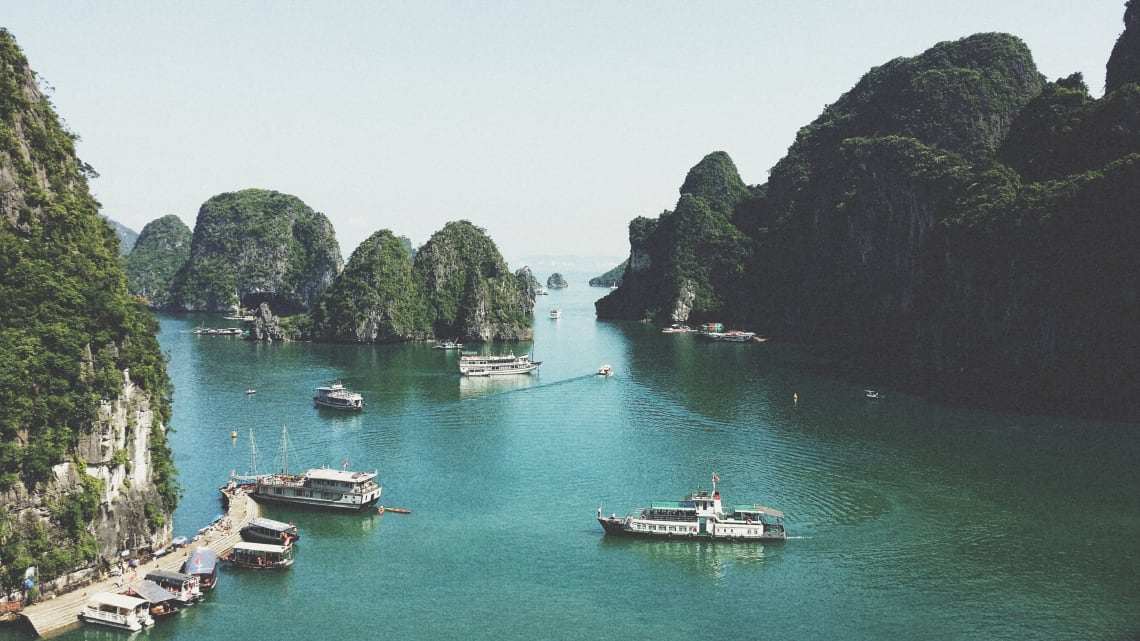 Watch the weather carefully and plan this day or overnight trip for the clearest days. Ha Long Bay is a UNESCO World Heritage Site featuring enormous limestone karsts (enormous towers of rock) that will take your breath away.
Legend has it that these rock formations are formed by the dragon that descended when coming to the defense of the Vietnamese people in ancient times, when invaders arrived from the north. "Halong" means "descending dragon" in ancient Vietnamese.
Depending on which trip you sign up for, you'll be brought to a variety of caves and beaches that you can explore. Kayaking between karsts in the turquoise waters of Ha Long Bay was one of the highlights of my trip to Vietnam.
You can also climb to the top of some karsts to take in the glorious views. For those that have some additional time to kill, check out the numerous hikes around Cat Ba Island. If you're staying overnight, you'll get to sleep on the boat and mingle with other international travelers!
4. Hue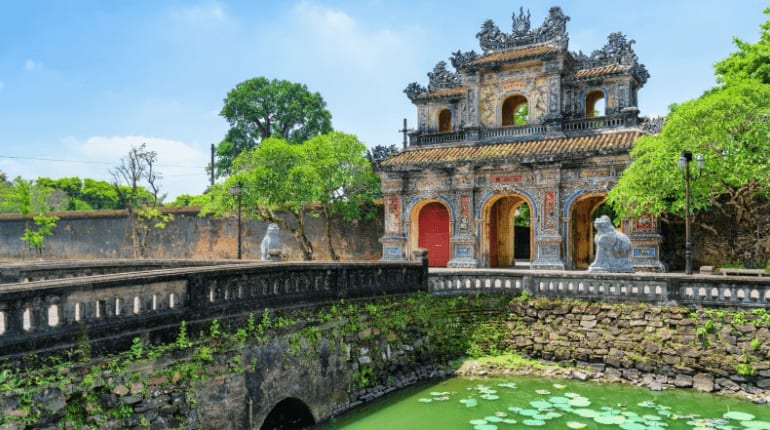 Hue should be a stop on any traveler's trip to Vietnam! Plane, train, bus or bike can bring you to this ancient imperial city featuring palaces, moats, and temples located about halfway down the coast. I mention bike here, because you can arrange for your luggage to be brought to your hotel in Hue while you rent motorbikes for an exhilarating ride through the Vietnamese countryside. Be sure to be wary of large trucks on narrow, pot-holed roads and wear a helmet.
5. Hoi An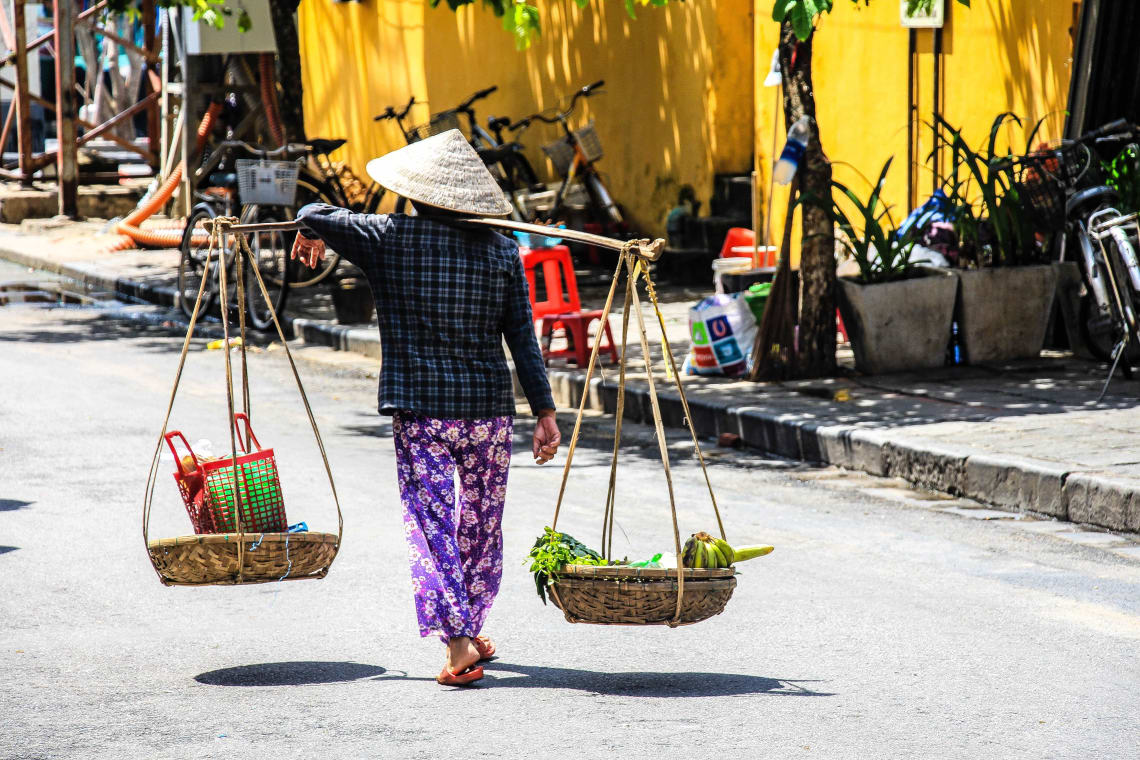 Hoi An, an ancient seaside fishing village, will soon be your favorite spot in Vietnam. Another UNESCO World Heritage Site, Old Town Hoi An is characterized by unique buildings built in the 15th — 19th centuries.
Initially serving as a trading port, kayaking and motor-boating along the Thu Bon River is a popular tourist activity. You can also time your visit to coincide with the Hoi An Lantern Full Moon Festival.
6. Da Lat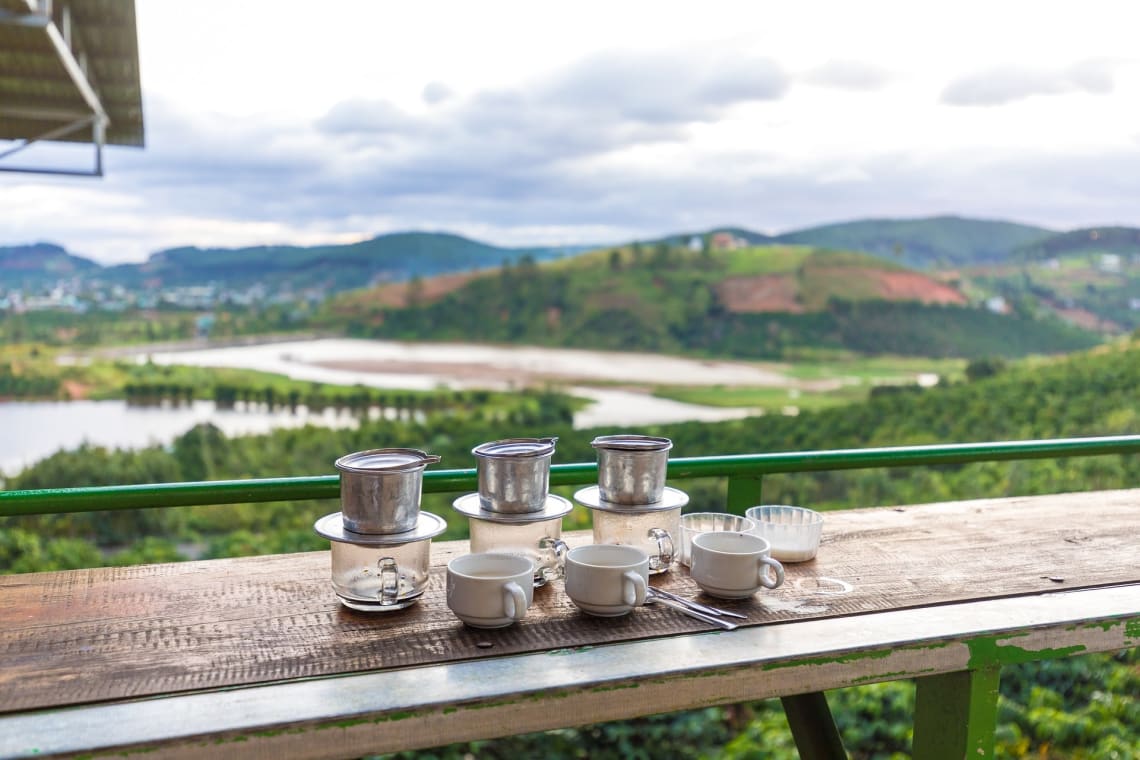 This hilly French style retreat is every backpackers dream. Every fellow-traveler I met along the way sang this city's praises and had some epic stories to tell.
Whether it be repelling down waterfalls, canyoning, or simply taking in the natural beauty, Da Lat is a wonderful place to be. It's also cooler than the surrounding countryside if you need to beat the heat for a bit.
7. Ho Chi Minh City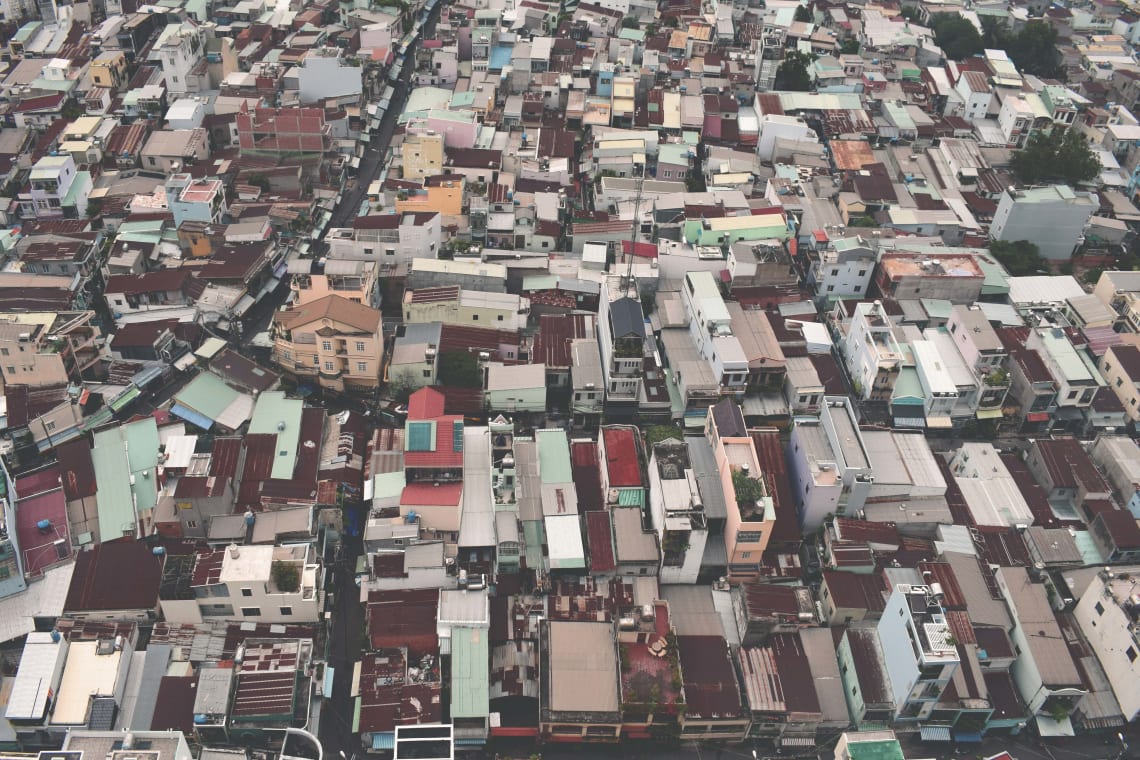 Ho Chi Minh City, or old Saigon, is a bustling study in humanity. With about as many motorbikes as there are people, you'll find it difficult to even cross the street, so plan your tour of the city accordingly! Here are five great sites to take in while there:
Cu Chi Tunnels:

A remnant of the Vietnam-American War, these amazingly narrow tunnels were actually widened to accommodate curious visitors. These tunnels are accessible via a few different locations, reached by tour bus from the city. (If you're into it, you can also fire AK-47's)

Reunification Palace:

Open to the public most days, this is a study in architecture and is a symbol of the rise of Communism (and fall of Democracy) in Vietnam.

Pagodas

: A pagoda is a Hindu or Buddhist temple with multiple tiers.

The Jade Emperor, Giac Lam, and Phuoc An Hoi Quan Pagodas

in Ho Chi Minh City are all well worth a visit. Taoist and Confucian influences are apparent in many of these temples.

Explore the

Mekong Delta region

via bus and boat by booking with one of many tour operators. Most are under $50 USD and offer an incredible look at this fertile region responsible for over half of Vietnam's agriculture.

Phu Quoc Island

.

I have a friend who lived in Ho Chi Minh City for about 2 years, and she always talks about this island getaway. After the colorful chaos of Ho Chi Minh City, you'll enjoy some downtime on the sandy, palm-tree studded beaches of Phu Quoc Island.

How does wandering around Duong Dong Market followed by snorkeling or scuba diving and some sunbathing in the afternoon sound to you? If water sports like jet-skiing and wind-surfing aren't your style you can also try squid fishing!
How do I get an authentic experience?
Volunteering in Vietnam with Worldpackers is a great way to have an authentic experience, especially for first-timers.
One of my main activities in Vietnam was volunteering. I left Hanoi by bus for a 5-hour ride northwest through rice fields dotted with familial tombs and shrines. These gave way to abrupt limestone karsts, soaring above us and then dropping away. I climbed an impossibly steep mountainside, holding my breath and saying my prayers, eventually coming into a small village where I would stay for the next week.
The villages here needed a community house and showers, so most of our work was mixing cement and moving bricks. At night, we mingled with the family over food and cards before retreating to the second floor, lulled to sleep by the sounds of our tropical surroundings.
My homestay in Vietnam was one of the most valuable, insightful, and fulfilling experiences I've had in my life, and I learned more in that week about the country than another two weeks touring it. In addition to this type of volunteering, there are opportunities to teach English, provide support to local communities, and work in homestays and more throughout the country.
Check out the Broke Backpacker's firsthand account of what it's like to volunteer in Vietnam with Worldpackers!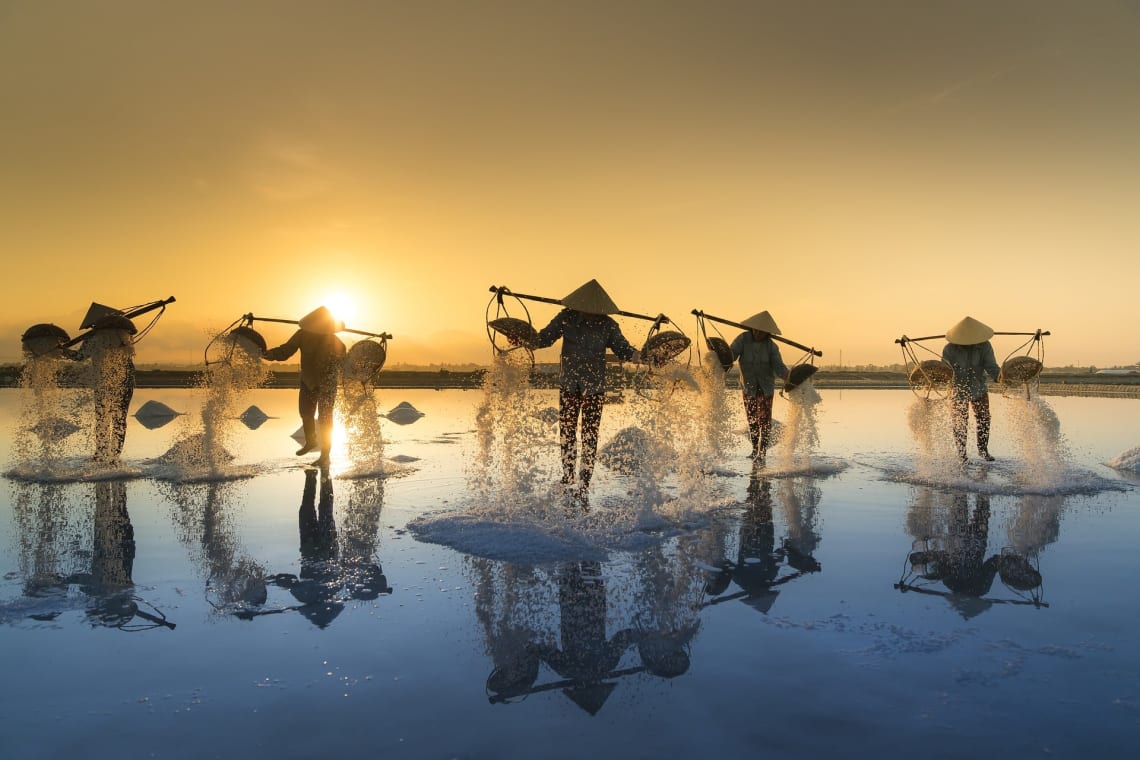 Tips and tricks
1. Learn a few Vietnamese words before you go, like Xin Chao, pronounced "zeen chow", which is a standard greeting. It will go a long way!
2. Always bring a water bottle, and don't drink the tap water.
3. Carrying hand sanitizer and tissues is also a good idea.
4. Most tour companies are great but shop around and ask for recommendations. You usually get your money's worth, so if you opt for the dirt-cheap tour, don't expect a 5-star experience.
5. Be careful crossing the street, but you'll need to be aggressive if you ever want to reach the other side.
6. Eat the street food; it's just as safe as a New York City hot dog (and maybe safer)!
7. WIFI is widespread and accessible.
8. Try the matcha-flavored Kit-Kat! It may be green, but it's oh so good. While you're at it, there's a special hot sauce you'll try at roadside places with no name. It's probably Chin-Su (Tuong Ot), and you can stock up at most city groceries. You're welcome.
Final thoughts
You've probably seen images of Vietnam while scrolling through your newsfeed of late. It's become quite a trendy destination and cool things keep popping up, like the new Golden Bridge held up by giant hands near Danang.
Tourism is helping Vietnam catapult its economy into the 21st century, and things are looking good.
I was struck by the diversity in not only the landscape, but the people. From young educated city dweller to elder Hmong village-woman, both of whom I felt connected to and saddened to leave.
You're also sure to meet other international travelers from all over the world. Save some money and get the most out of your trip by volunteering or doing a work exchange with Worldpackers.
Whichever way you get there, Vietnam is the most exciting and unique place to travel right now!

Read more: Is Vietnam safe to travel to? What you need to know to discover this country