Is Vietnam safe to travel to? What you need to know to discover this country
Find all the answers about safety that you need to plan your trip to Vietnam in 2023.
7min
Vietnam is a wonderful country in South East Asia. It's generally known to be one of the most visited by travelers and backpackers when you think about this part of the country. Compared to other continents, Asia is easy to travel to and people are very friendly. Vietnam makes no exception.
Vietnam is one of the favorite countries of travelers that go to Asia. People are so friendly and resilient, food is very delicious and the places are simply amazing, from famous sceneries like Halong Bay to beautiful cities like Hanoi and Hoi An. Vietnam has so much to offer.
But, like every time you have to leave for a trip to an unknown country, you start to think about safety because you are starting a new adventure and it's normal to have some fears and worries. Is Vietnam safe? This is the question that you may be wondering, and this is the place where you will find all the answers you need to plan your trip without stress.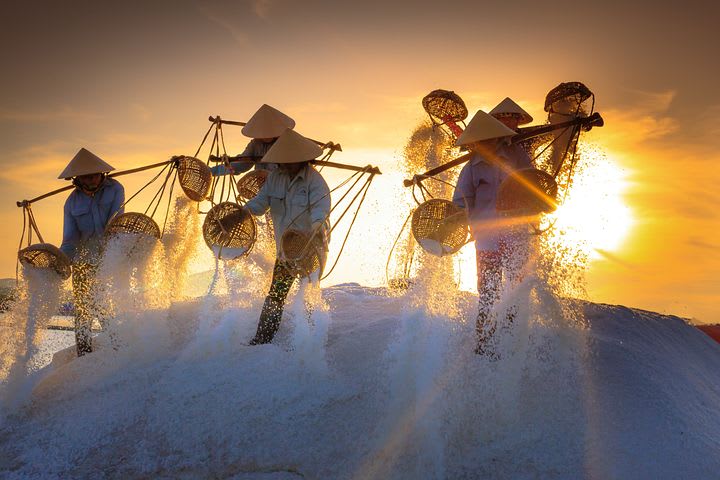 How safe is traveling to Vietnam?
Vietnam is a pretty safe country, like all the countries of South East Asia in general. People are very friendly, they always try to make you feel at home, they want to help you in every way they can and you should never have any problem. The crime rate in Vietnam is not very high, especially crimes towards travelers and tourists.
Of course you have to be careful like in every other country in the world. When you are in big cities or on public transport, you have to keep your belongings safe because it's always possible to find some pickpockets around.
You also have to be aware of scams, because these are the most common problems that happen to tourists and travelers. A very common scam to travelers is making them pay higher prices than the prices local people usually pay. It can happen everywhere, in shops, in street food kiosks, and sometimes even in restaurants. So you really must be careful with scams if you don't want to waste your money.
If you rent a motorcycle, which is very common among travelers because it's one of the best ways to explore Vietnam, you need to be very careful when driving, especially in big cities, because traffic can be very crazy and accidents can occur at any time, especially among tourists because they are not used to Vietnamese traffic. Trust me, it's something else. You need to keep an extra eye open and drive carefully and slow.

The thing travelers risk the most in Vietnam is getting sick.
It's common to get sick when drinking tap water because it is not very safe to drink for people from overseas. It is also common to get sick when eating street food because sometimes we are not used to new food and our body could take a while. You have to be very careful when you eat, what you are eating, where you are eating, and the water you are drinking.
Be aware of ice, because sometimes it is made with water that is not drinkable, that's why a lot of travelers get sick when drinking smoothies or cold drinks with ice.
Apart from these general risks that are common to many other countries in the world, Vietnam will make you fall in love. Every year it is the favorite destination of thousands of travelers, it is often picked as a destination for a full-time trip by digital nomads and travelers that want to find their inner peace.
Vietnamese food is simply delicious, you don't have to be too afraid of the food, you just have to enjoy it because it's one of the best in Asia. And the people are very lovely.
If you are planning a trip to Vietnam, relax and enjoy it, because it will be great. You just need to follow some very easy safety tips, keep reading to discover them.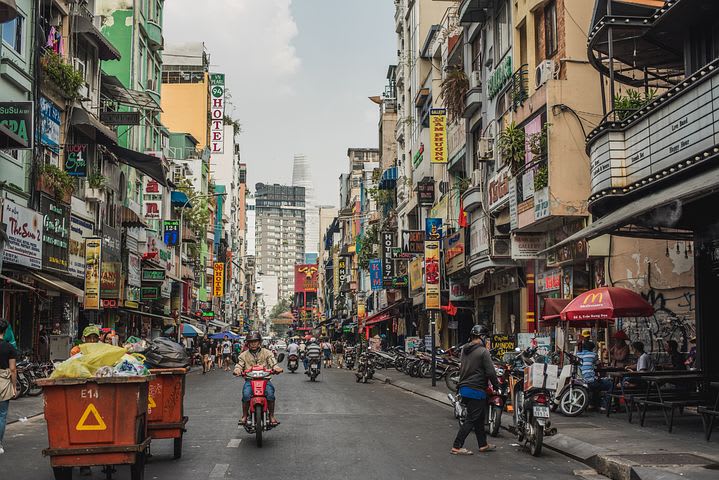 Safety tips for travel to Vietnam
So, is Vietnam safe to travel to? The answer is yes. But you'd better follow some very simple tips that can help you to live a safer experience and can avoid some unpleasant situations during your trip.

1. Keep your belongings in a safe place
When you travel it is better not to take all your belongings with you everywhere. You can leave most of your money and credit cards locked in your hotel room and take only the amount you really need.
When you travel on public transport you'd better keep your wallet, camera, and phone in a secure place, where it is harder for a pickpocket to reach them.
2. Be aware of scams
Scams are pretty common in Vietnam. It is not something dangerous or too bad if it happens, but you would waste your money and it would be pointless. You can however do the best you can to avoid them.
You should always ask the price beforehand when you are purchasing something and if you are eating try to look at a menu with all the prices or ask some locals how much should a certain thing cost and tell the vendors that you know the real price. Try to look a bit expert about pricing and when you can, try to haggle.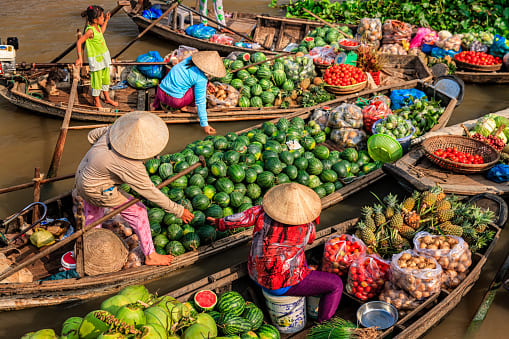 3. Be careful about where and what you eat and drink
Don't drink tap water, it is not safe most of the time. If you are in doubt, don't drink it. Buy closed water bottles or refill your own in places where you are absolutely sure it is safe to drink from. Most of the time travelers get sick because of water.
This is valid even for ice because it is often made with water which is not safe to drink. When you order smoothies or cold drinks, if you are not sure about the water, order them without ice.
Be careful when you eat, especially street food. Street food in Vietnam is amazing, but it's better to go where all the locals go and the most crowded place is usually the best one, and it's safe.
And remember, if you eat meat and fish, never eat them raw. Always check if they are well cooked. And of course, don't wash vegetables and fruits with tap water.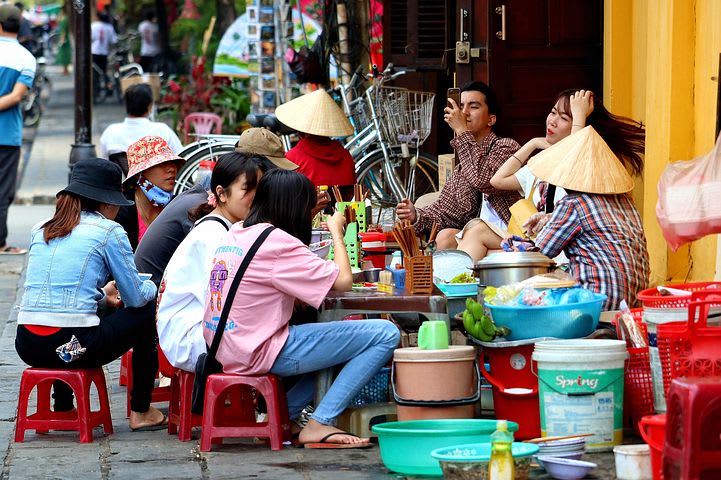 4. Don't be too suspicious and enjoy your trip!
Sometimes bad things happen even because we never stop thinking for the worse. Once you know the most common safety tips, you just have to relax and enjoy your trip. People are nice, the world is a beautiful place, and it's better to enjoy it than keep thinking about all the bad things that could happen.
So, don't be too suspicious and enjoy Vietnam, make friends with local people and other travelers and you will have a great time.
Is Vietnam cheap?
In general, Vietnam is a very cheap country.
You can stay in hostels which are known to be cheap, but you can even stay in very beautiful hotels without spending too much money.
You can eat street food every day and it's so cheap that you don't even need to have your own kitchen in your accommodation to cook because it's definitely affordable to eat outside every day. Just be careful with restaurants, because the most touristic ones are not that cheap. Follow the locals if you want to eat cheap and eat real local food.
Public transport is very cheap too and you can travel around the country by bus with no problem for your budget. If you prefer more freedom, you can rent a motorcycle, which is very common and it's a good option for some money-saving.
Keep reading: Is Vietnam a cheap country to travel to? Travel costs, daily budgets and money-saving tips
And since we're talking about money, let me ask you this: Did you know that you can even enjoy free accommodation during your travels? All you have to do is volunteering.
When you volunteer, in exchange for some hours of work per day, you get free accommodation and sometimes free board. It's a very good way to have a good social impact in the countries you visit and also to meet local people and other travelers like you.

Let me introduce you to Worldpackers, a platform in which you can look for volunteering opportunities all around the world. All the hosts you find on the platform are verified and you can apply to as many positions as you like. Of course Worldpackers has a lot of volunteering positions in Vietnam too.

If you want to live a different kind of experience during your trip to Vietnam, help local communities, and meet a lot of people, plus get some advantages such as free accommodation, then volunteering is the best thing you can do.

There are these positions to teach English to kids in Hanoi and Kinh Mon, and be helpful to the communities. Also in Hanoi, you can assist in a daycare for disabled children.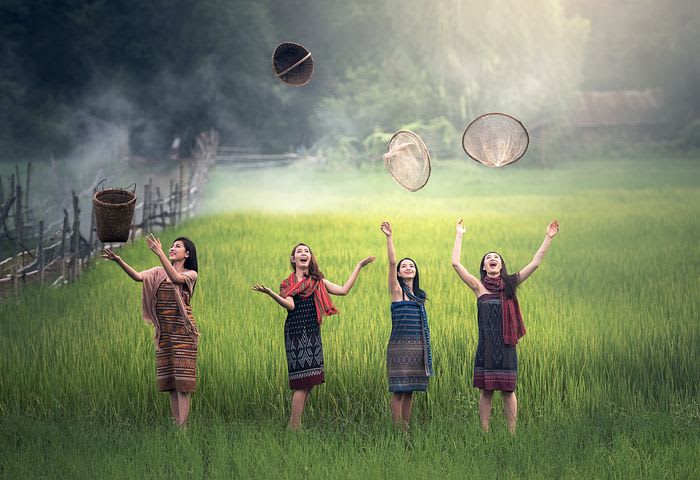 Take into account the visa requirements
Although applying for a Vietnam visa is a quick and easy formality, don't leave this for the last minute, and read about the visa requirements for Vietnam well in advance. The Vietnam Visa is subject to certain conditions regarding your nationality, passport and travel itinerary. If you meet all the requirements, you can submit your application by filling in an online form and you will receive your Vietnam visa by email in just a few days.
Now you know the answer to your question. Is Vietnam safe to travel to? Yes, it is. Just keep your eyes open, be careful, and start to enjoy your trip to this amazing country. And if volunteering sounds good for you, don't forget to subscribe to one of Worldpackers plans to start doing it!