12 cheapest places for digital nomads
What are the cheapest places for digital nomads? Find out 2019's top 12 destinations, and all the reasons why you'll love spending time in each of them!
7min
There's a lot of talk lately about more and more people choosing to take up the digital nomad lifestyle. It seems like everyone is hopping on this train (sometimes literally), and the number of people who consider themselves digital nomads is expected to continue growing.

So what exactly is a digital nomad?
A digital nomad is a person who works remotely via the internet, affording them the freedom to travel full-time and work from anywhere with a WiFi connection.
Although it may appear nothing but glamorous, being a digital nomad takes serious dedication and effort.
Choosing to be a nomadic entrepreneur means mastering the balance of work and play, and although location-independence is ultimately a pretty sweet setup, not all locations are created equally for digital nomads.
There are many factors that a digital nomad should consider before choosing their next location, including cost of living, WiFi availability, crime rates, and how difficult it is to secure a visa.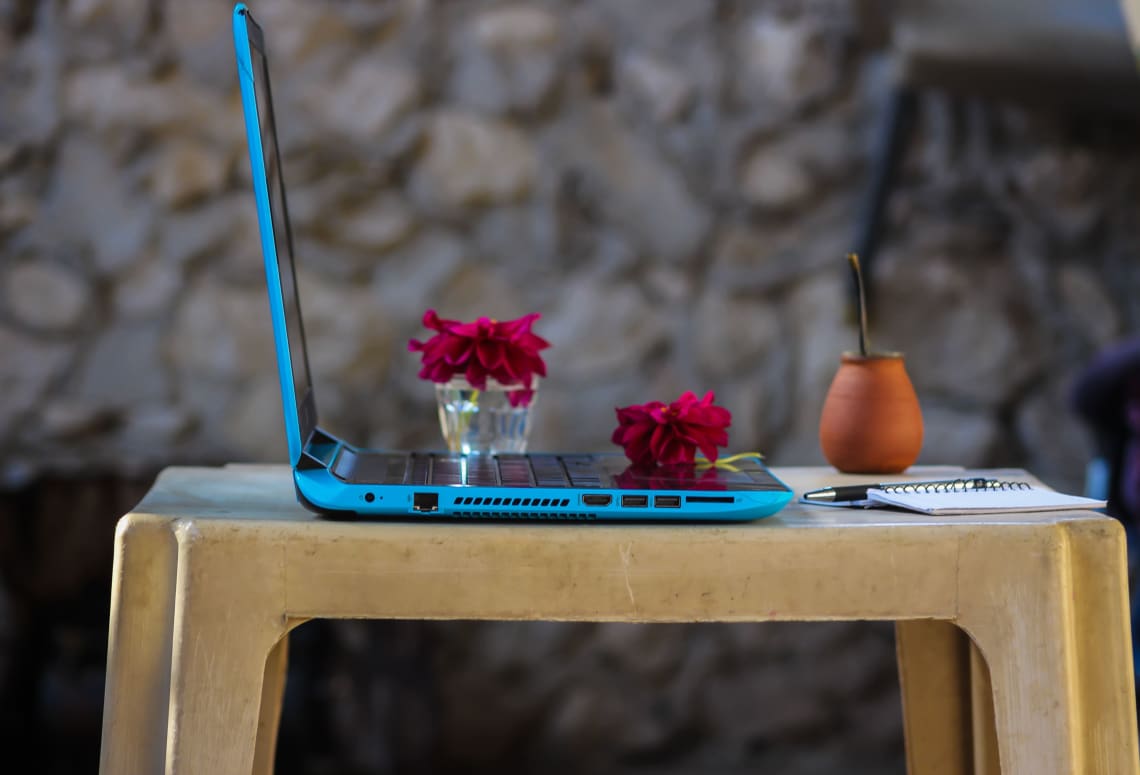 For this list, I began with 50 places that are popular among digital nomads. I then eliminated any places with particularly high violent crime rates or particularly low WiFi reliability. Once that was done, I calculated the "nomad cost" of each city.
The nomad cost is the cost per month for a digital nomad to stay in a hotel or private room with private bath in a hostel and eat out three times a day.
Actual costs may be a bit lower, depending on how far out of the city-center you're willing to stay, whether you're able to prepare your own meals, and whether you choose to branch out to include private vacation rentals and short-term apartment rentals, but these "nomad costs" should give you a good idea of cost of living.
There are other factors to consider, such as weather, availability of diet-specific foods, proximity to tourist attractions, and public transportation options, but these are all personal preferences and this list should give you a good starting point for deciding which place is best for you.
These are some of 2019's best, most cost-efficient places in the cheapest countries for digital nomads.
Visa information is accurate for citizens of the US, UK, Canada, and Australia, unless otherwise noted. Nomad costs are listed in US dollars.
12 cheapest places for digital nomads
1. Ko Lanta, Thailand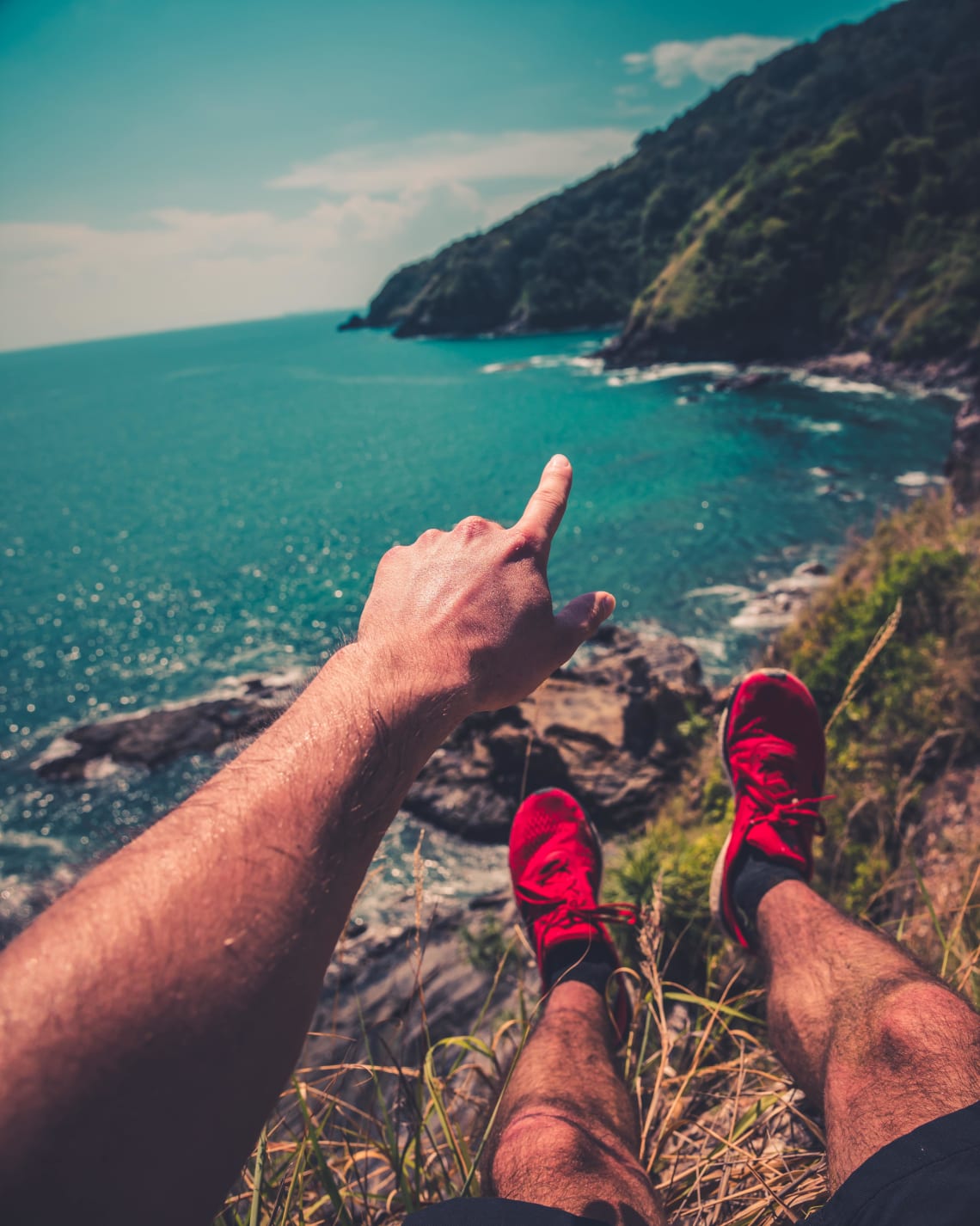 Ko Lanta is one of Thailand's most beautiful islands, known for its pristine beaches, rainforests, and world-renowned diving and snorkeling.
Compared to Chiang Mai, which tops many lists of best places for digital nomads, Ko Lanta offers a quieter, more authentic Thai experience with much less pollution, two common complaints of digital nomads in Chiang Mai.
Ko Lanta also boasts an incredibly low nomad cost of just $360!
Thailand offers a double-entry tourist visa, with each entry valid for 60 days. Each entry can be extended to 90 days, granting a total of 180 days. Add in the delicious Thai food and I'm completely sold on Ko Lanta!
Check out Worldpackers work exchange programs in Thailand!

2. Ubud, Indonesia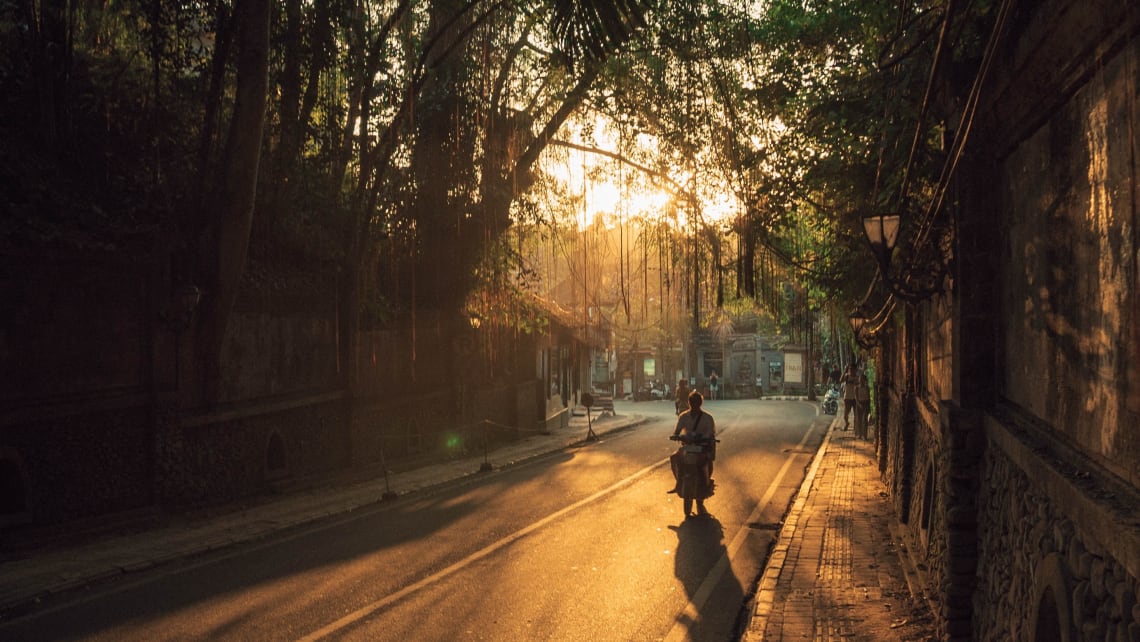 The digital nomad cost for Ubud is a low $452.
There is a very healthy digital nomad community which offers co-working spaces and networking opportunities, not to mention the chance to meet new friends who understand the lifestyle.
The area is known for friendly locals, beautiful scenery, and a great vegetarian scene.
US, UK, and Canadian citizens can secure a 30 day tourist visa upon arrival, which can be extended an additional 30 days once. For longer visits, you'll need to apply before you arrive.
Check out Worldpackers work exchange programs in Indonesia!

3. Da Lat, Vietnam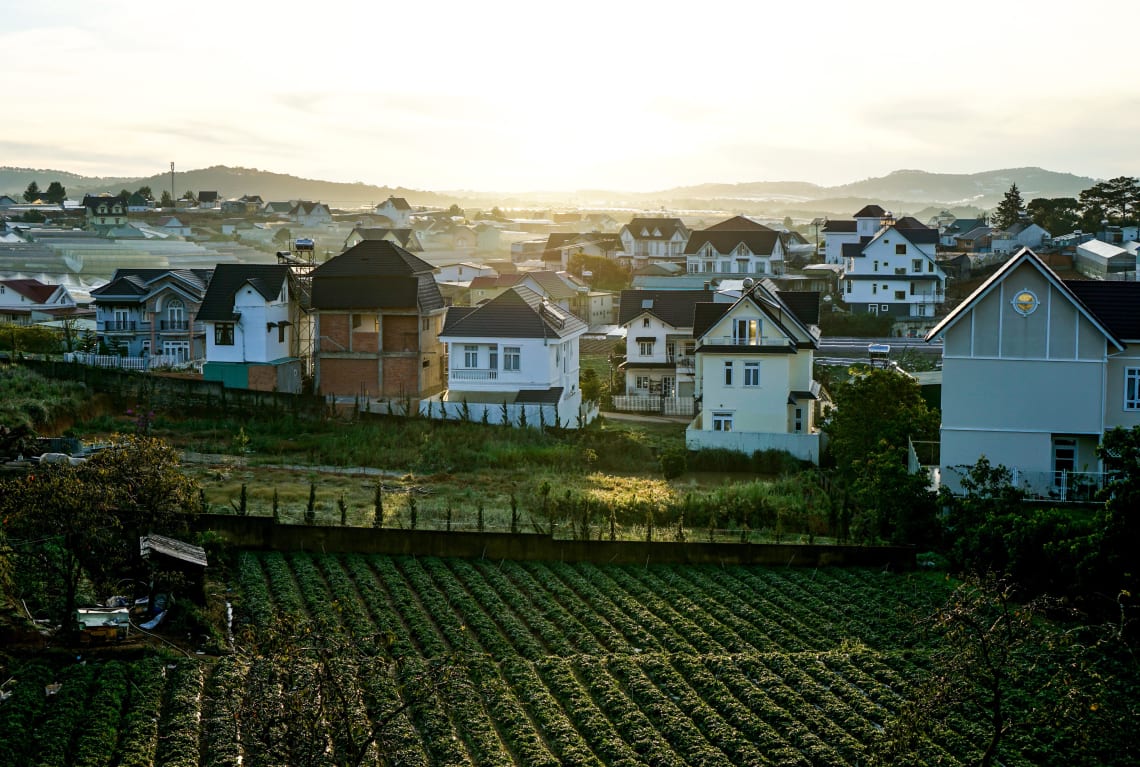 In comparison to other Vietnamese hot spots for digital nomads, such as Hanoi and Ho Chi Minh City, Da Lat has the lowest crime rate and nomad cost.
Da Lat also sets itself apart from many other Vietnamese locations because of its temperate — as opposed to tropical — climate. The city is sometimes called "The City of Eternal Spring" and the beautiful weather lends itself to tons of natural beauty.
Yet another distinctive characteristic of Da Lat is the architecture.
French settlers once inhabited the area, leaving behind a European feel, the reason behind Da Lat's other nickname, "Little Paris".
The nomad cost for Da Lat is just $600. Vietnam's visa requirements seem to change fairly often, but currently tourist visas are available for 30-90 day visits.
Check out Worldpackers work exchange programs in Vietnam!

4. Siem Reap, Cambodia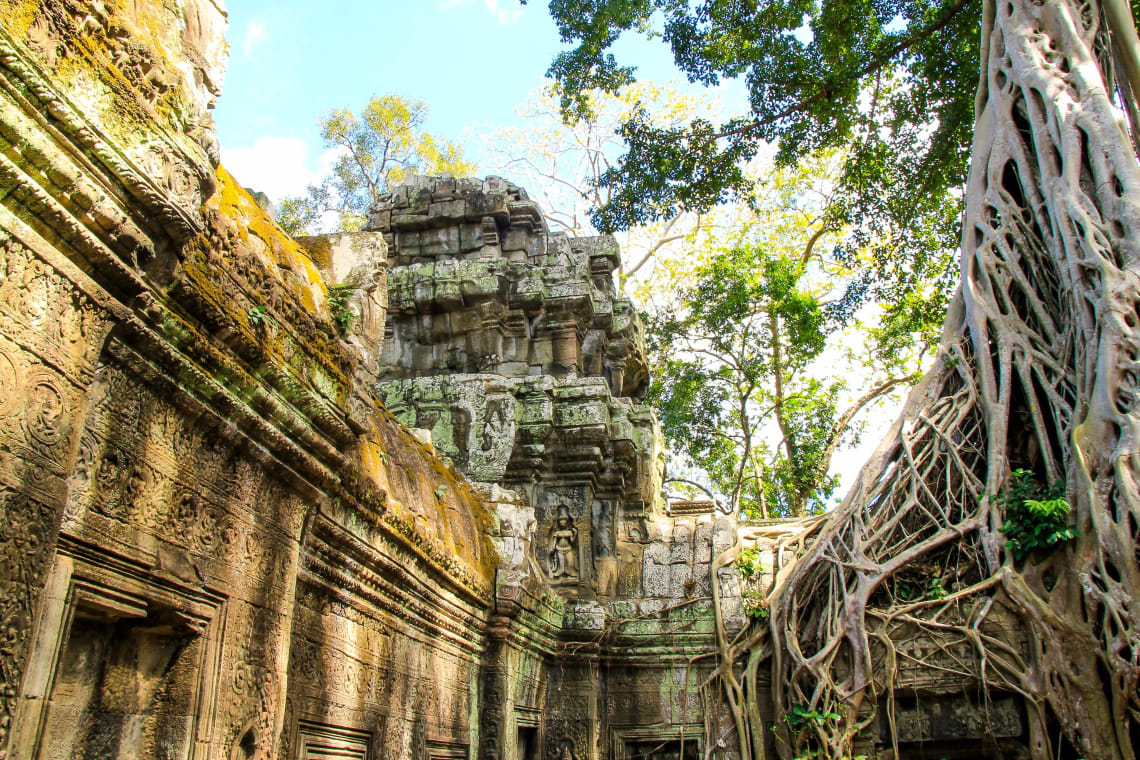 Siem Reap appears to be an up-and-coming hotspot for digital nomads for two reasons: the easy visa process (30 days upon arrival with the ability to extend an additional 30 days) and the low nomad cost of $690.
Siem Reap has co-working spaces and cafes with acceptably fast WiFi connections and nearby are the famous temples of Angkor Wat.
Check out Worldpackers work exchange programs in Cambodia!

5. Belgrade, Serbia
Serbia is often overlooked by digital nomads, but those who have spent time working in Belgrade seem to have had very good experiences, noting the friendly people and reliable internet.
And, with a nomad cost of $750, Belgrade is the cheapest city in Europe on the list.
Best of all? No visa is required for US, UK, and Australian citizens for visits up to 90 days.
Check out Worldpackes work exchange programs in Serbia!

6. Medellin, Colombia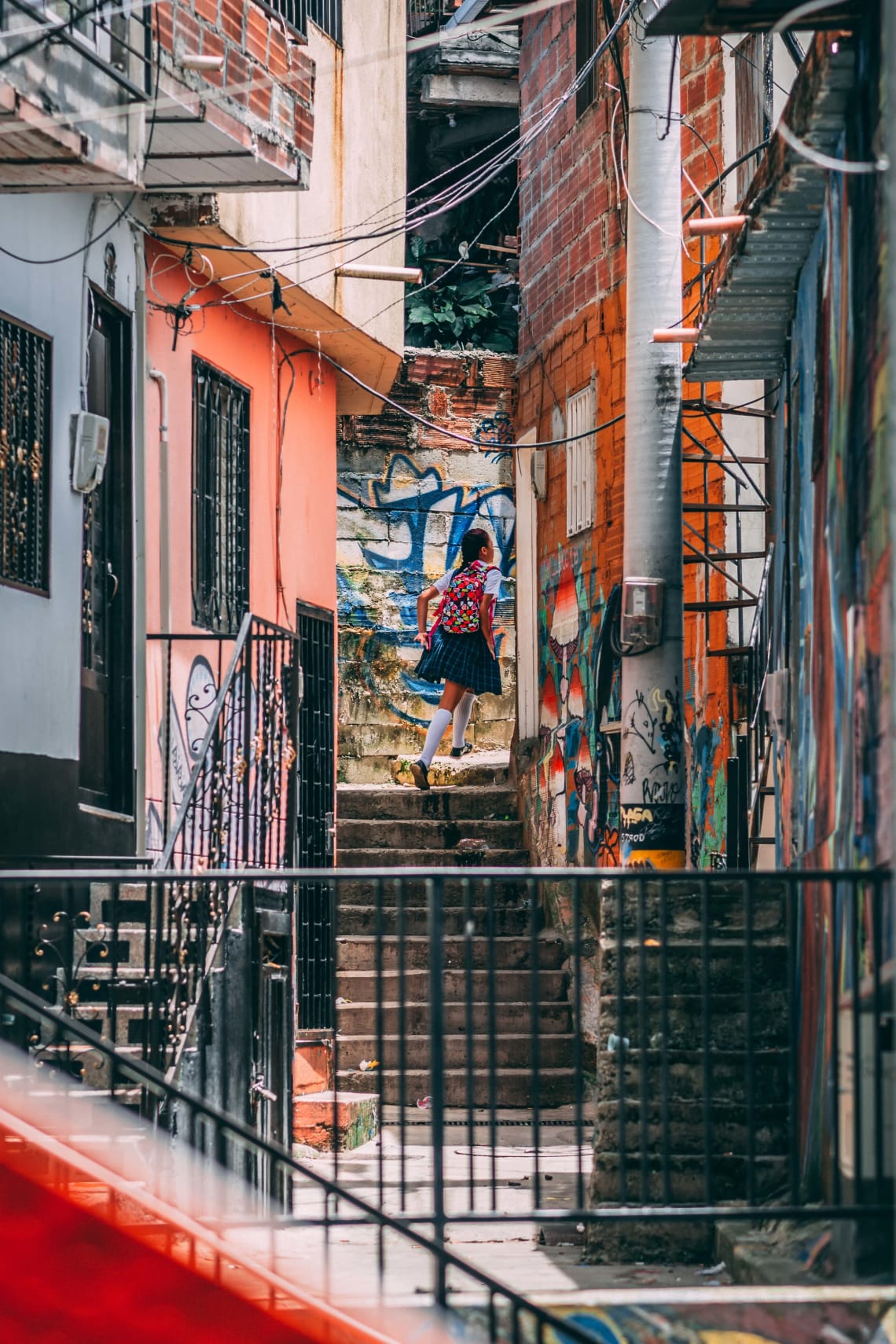 Colombia has a long reputation for being high in crime, but Medellin's crime rate has been decreasing for a while now and most of the crime that does exist in Colombia is highly unlikely to affect digital nomads.
The WiFi is good, there are many co-working spaces if you prefer to do your work there, and the food is great!
Visas are valid for 180 days and easy to procure, and the nomad cost is just $823.
Check out Worldpackers work exchange programs in Colombia!

7. Tirana, Albania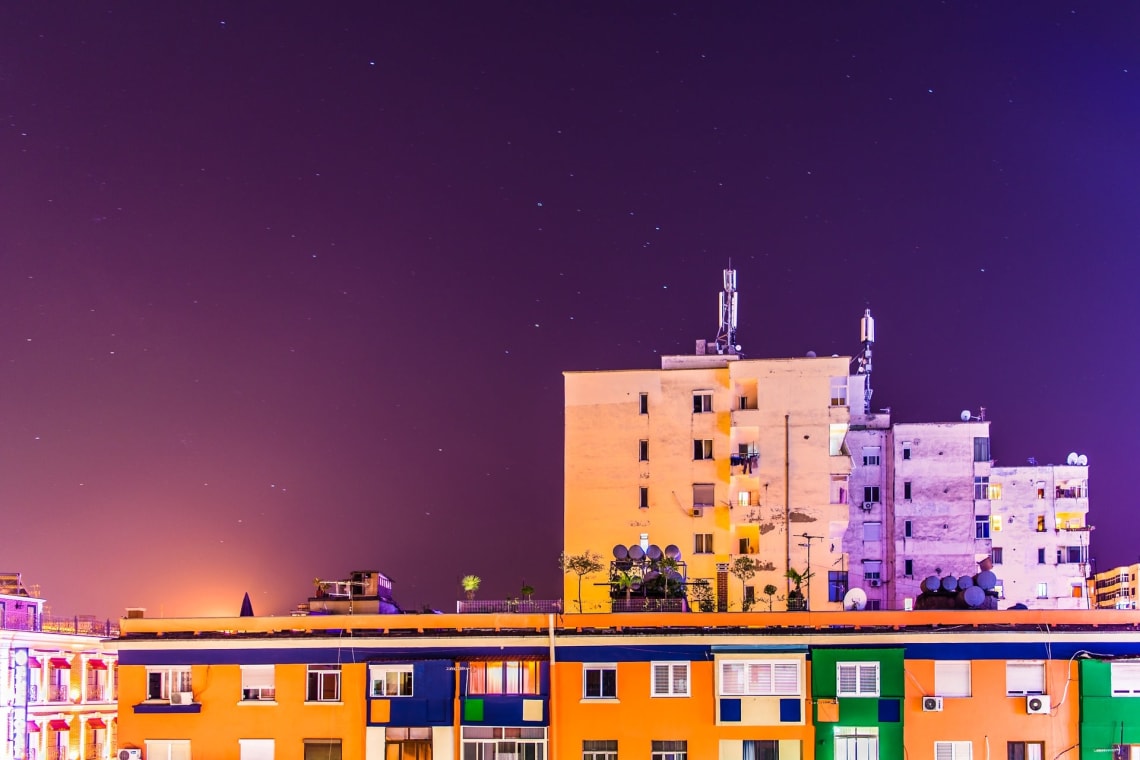 Tirana is one of the cheapest places for digital nomads in Europe, with a nomad cost of only $820.
Tirana has personality, featuring colorful buildings, street art, and statues scattered around the city. Albania as a whole is known for delicious, fresh food.
Greece, Macedonia, Kosovo, and Montenegro are all neighboring countries, meaning if you do get tired of exploring the hidden beaches and old-fashioned villages, you can take a quick trip out of the country.
Another huge perk for American citizens is the ability to stay in Albania for up to one year with no visa. Citizens of Australia and the UK are allowed 90 days with no visa, and Canadians are given 30 days.
Check out Worldpackers work exchange programs in Albania!

8. Tbilisi, Georgia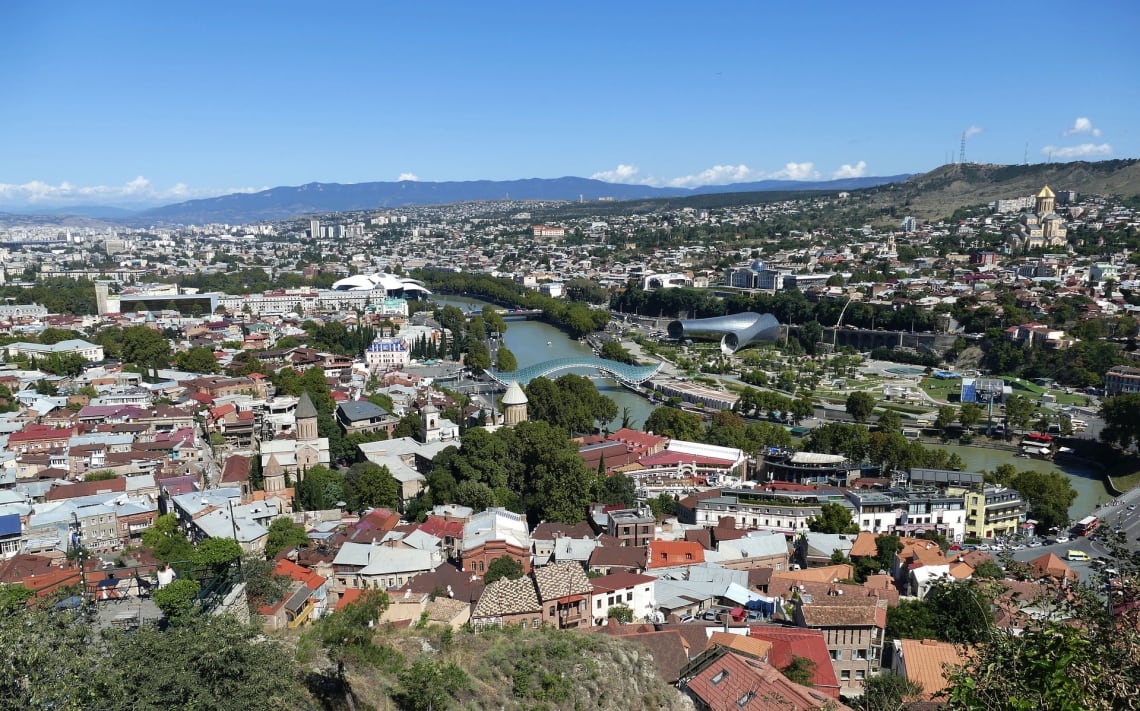 The biggest upside to Georgia as a whole is the fact that citizens of the US, UK, Canada, Australia, and New Zealand are not required to have a visa for stays less than one year, making it the most generous country on our list in terms of letting people hang out for a while.
In Tbilisi people are friendly, crime is super low, wine is abundant, free WiFi is easy to find, and the culture is rich.
With a low nomad cost of $870, I can't think of a reason NOT to spend time in Tbilisi.
Check out Worldpackers work exchange programs in Georgia!

9. Colombo, Sri Lanka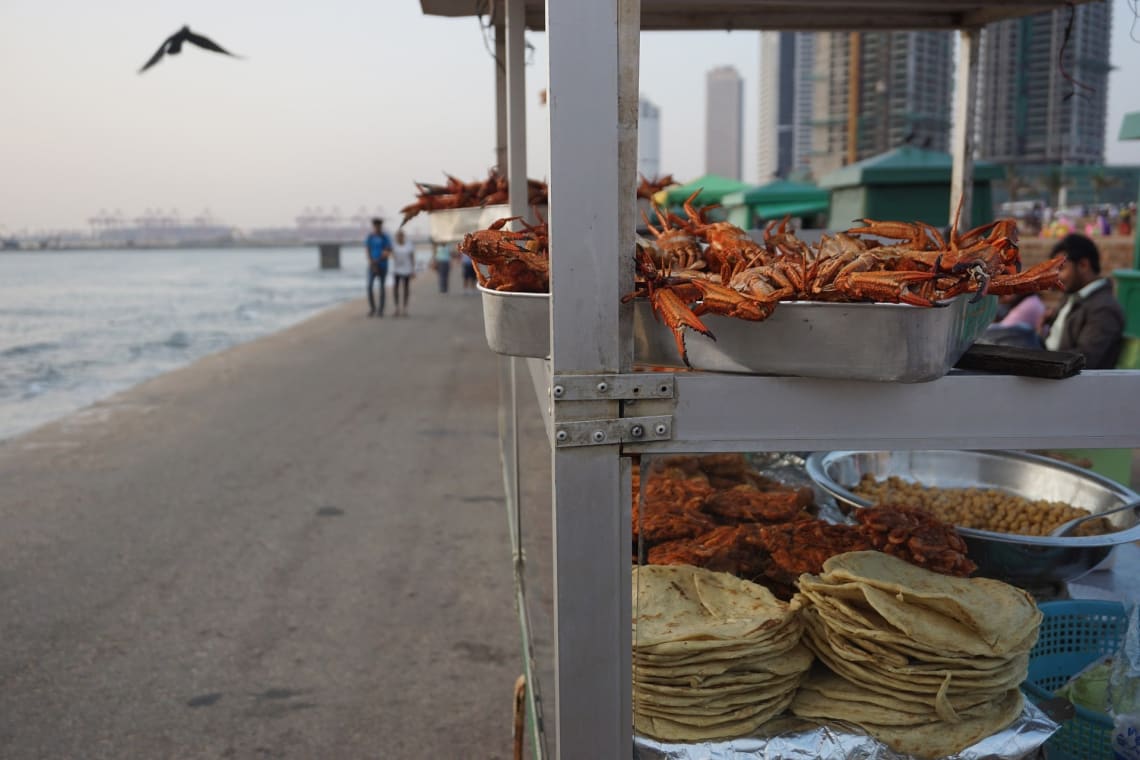 Many digital nomads pass up Sri Lanka because of spotty WiFi, but I'll let you in on a little secret. Sri Lanka has some of the cheapest prepaid data in the world and prepaid SIM cards are easy to find.
Colombo's nomad cost is $1,059.
The biggest upside to Sri Lanka is in its landscape, wildlife, tranquility, and relatively high number of English speakers.
Digital nomads do not need a visa for stays up to 90 days in Sri Lanka.
Check out Worldpackers work exchange programs in Sri Lanka!

10. Kaohsiung, Taiwan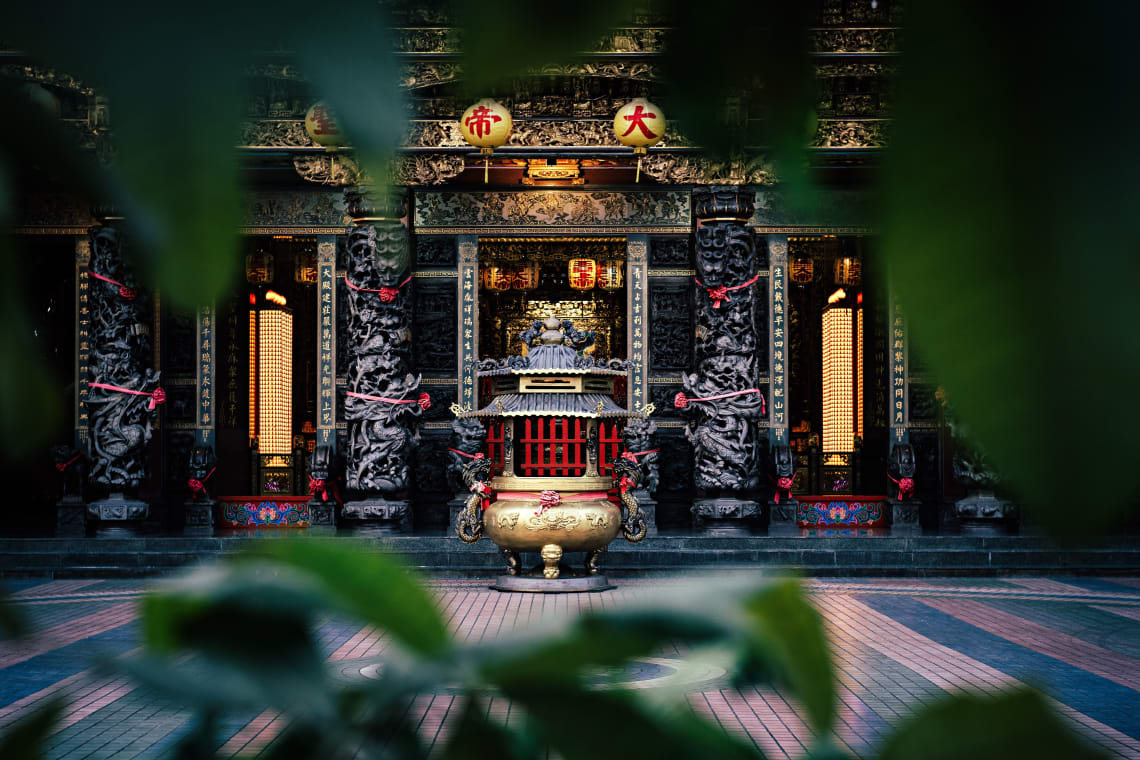 Digital nomads in Kaohsiung can enjoy a cheaper cost of living, better weather, and a more relaxed atmosphere than their counterparts in Taipei.
You can get your culture fix at one of Kaohsiung's carnival-like night markets, sip some of the best tea in the world, and try out the exciting culinary flavors that the Taiwanese are famous for.
Oh, and did I mention that statistically, Kaohsiung is the safest place on our list? The nomad cost in Kaohsiung is $1,150 but I've read several accounts of digital nomads finding significantly cheaper accommodations through short-term apartment leases.
There's no visa required for stays up to 90 days for citizens of the US, UK, Australia and Canada.
Check out Worldpackers work exchange programs in Taiwan!

11. Timisoara, Romania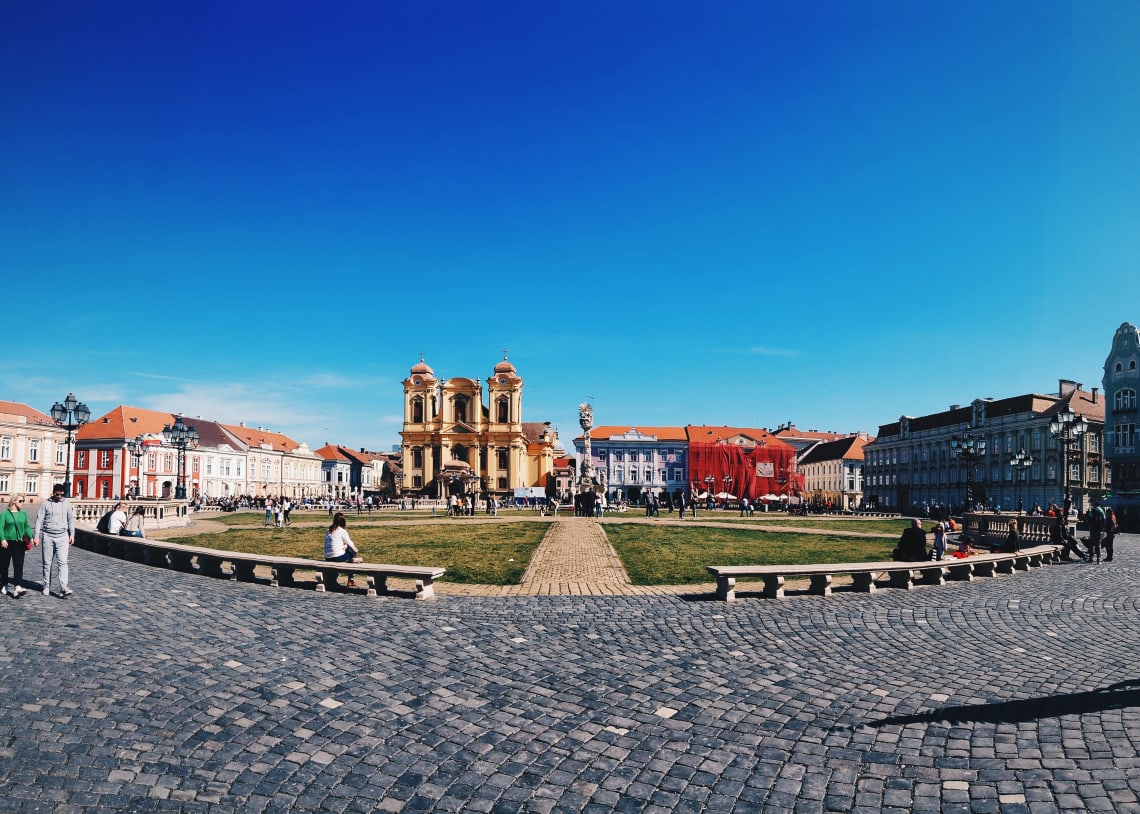 Timisoara has been called one of Europe's most underrated cities because of its beautiful architecture, interesting history, and vibrant atmosphere.
It's also one of the three safest spots on our list.
You won't need a visa for stays up to 90 days, and the nomad cost for Timisoara is $1,159.
Check out Worldpackers work exchange programs in Romania!

12. Sofia, Bulgaria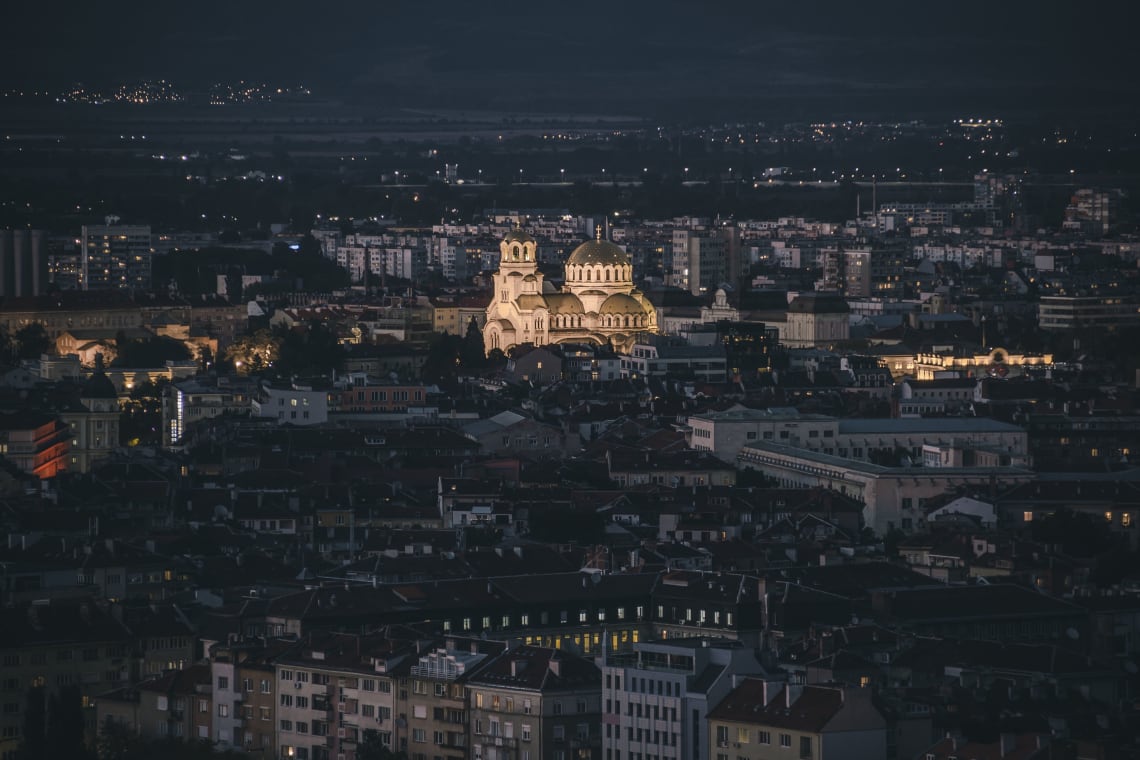 There's over 2,400 years of history in Sofia, but the city is current with the times in terms of infrastructure and readily available high-speed internet.
Digital nomads in Sofia will also enjoy the friendly locals, the beautiful mountains and lakes, and the possibility of skiing!
Nomad cost in Sofia is $1,200, and you can visit Bulgaria for up to 90 days with no visa.

Check out Worldpackers work exchange programs in Bulgaria!

Well, I think I just planned out my next two years of travel! I hope this list has been helpful! For more information on nomad cost and all the best spots and cheapest countries for digital nomads, check out Nomad List!
What are your favorite spots as a digital nomad? Do you think I left out any of the best spots? Tell me in a comment below!
I hope you're all as excited about the adventures still to come in 2019 as I am!